After getting over with wedding planning, it's time to think about your honeymoon. And if you want a honeymoon on a budget, you should begin right from the planning aspect of it. Before you get busy fantasising yourself at the amazing locations, strolling through their markets and enjoying the seclusion, get down to calculating the pros and cons. Here is a detailed list of pointers you should think through before finalising anything. Now that you are done with your wedding, we are sure you have spent a lot more than a dime on making it a dreamy affair. If you don't want to splurge your pockets on having a honeymoon that will burn a hole in your pocket, then plan a honeymoon on a budget and still make it the most romantic vacation of your new life. Read these pointers and figure out how to plan a honeymoon on a budget and still make it the best trip of your life.
1. Prioritise
If you need a long getaway, be prepared to take leaves from your respective jobs. If you're looking for comfort and luxury to relax and unwind, look for a spa package that lets you do that for 3 or 4 days away from the hustle and bustle of the city. If backpacking is what you're fascinated by, search for destination months in advance and make sure you take care of your bookings early to ensure you have your honeymoon on a budget. Early bird bookings usually come with a lot of discounts which is a great add on if you are looking forward to same some extra bucks.
2. Get a travel agent
If you're too caught up planning for the wedding and taking care of all the arrangements, you can also consider seeking help from a travel agent. Expertise and years of experience will help you plan your honeymoon on a budget. You can tell them what you're looking for and they'll be able to give you information on the best packages, the flight details, great hotel deals, and more. Travel agents have tie-ups with multiple countries and hotels and therefore getting in touch with them for your honeymoon will help you grab a hot deal full of discounts and adds on to enjoy your honeymoon all the more.
3. Go offbeat
If all your dates are fixed and you wish to take off right after the wedding, here's a good way to make sure you don't spend too much. Opt for a location that's less frequented by tourists for a honeymoon on a budget. You'll be able to avoid mad crowds and sky-rocketing rates too while being able to explore a unique destination on your honeymoon. Another great alternative? Choose a place that has off-season rates for your dates and research to zero down on the best option for your romantic getaway.
4. Look at different ways to travel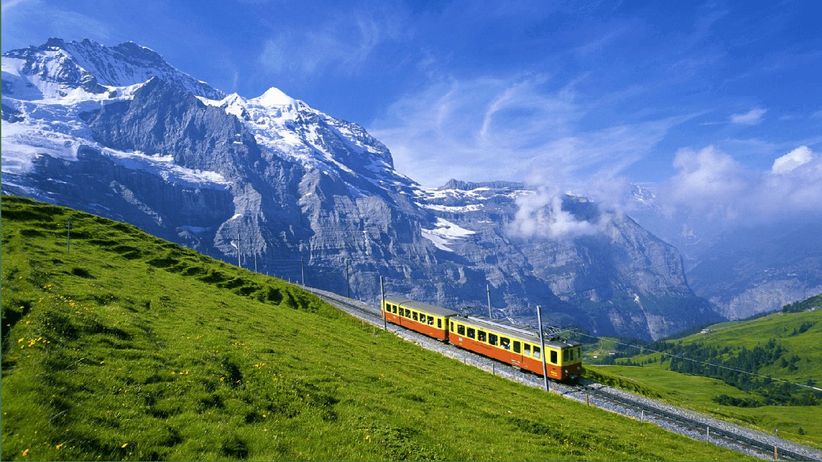 You don't need to necessarily opt for a flight. Depending on where you want to go, you can also choose to take a train or a bus to your destination. This will help you save a lot on your transportation and ensure that you can have a honeymoon on a budget. You can even choose the airport in a city which is away from the tourist hub of the country. You can still go there later but this move will save you a lot of money. Not only will you get to do something different, but the experience will also be a lot more memorable.
5. Pick all-inclusive tours
These are a great option if you want everything to be taken care of for a fixed fee. You'll avoid major headaches and won't have to spend too much time planning and strategising. However, it is recommended that you do your research well to avoid any nasty surprises later and make sure everything you need is included in the package. Ask and double-check to know what you're getting into for planning a honeymoon on a budget to avoid any last minute surprises.
Always look for online reviews before heading to a place. If possible, find people in your circle who've been there and ask for feedback. After all, what might look absolutely breathtaking in the pictures is overcrowded in real. So, fact-checking is a must for a honeymoon on a budget. If you feel this is too tedious a task, you can always consult a honeymoon planner. Also, surf through locations in India before going international because there are hidden gems that might interest you. Follow these simple tips when planning your honeymoon and you will definitely have an unforgettable honeymoon with your spouse.
Did we forget to add an important pointer that will come in handy when planning for a honeymoon on a budget? Tell us through the comments!