Your Scalp Needs an Exfoliation too, Experts Explain Why & How
Read to know why scalp care is important and how scalp exfoliation will lead to healthy hair that looks lustrous and long!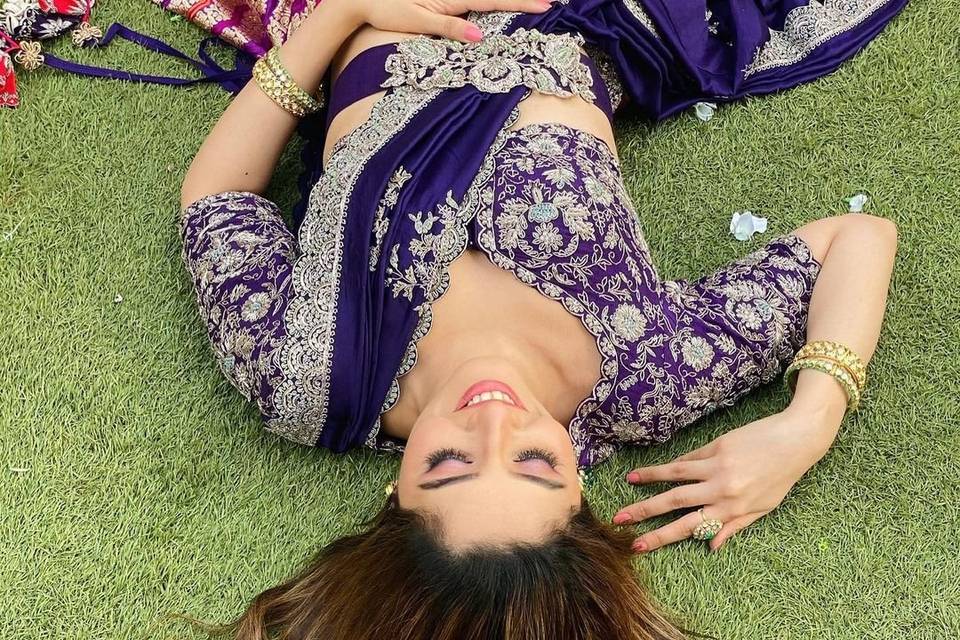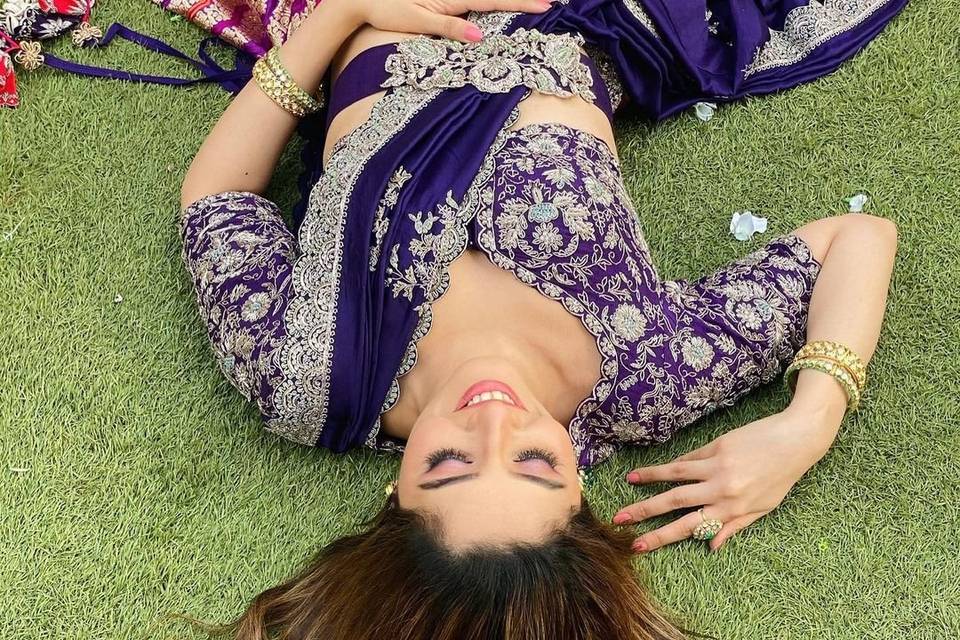 Image Credits - Ritika Hairstylist
Is your special date just around the corner and you are highly concerned about your flaky, dry and rough scalp? Fret not as we have taken inputs to help you with the scalp care . So whether you're out in the soaking sun or if you have a five-day grease build-up on your scalp whilst hoping for wedding shopping, we have a solution for your scalp care.

However, people are still unaware about scalp exfoliation and its benefits. They are perturbed thinking how will they treat their unhealthy scalps? So that is why here we bring valuable inputs from these renowned experts. We have - Ms. Ghazal Alagh, Co-Founder and CIO, Honasa Consumer Pvt. Ltd- Mamaearth, Jawed Habib- Managing Director of Jawed Habib Hair and Beauty Ltd and Amritha Gaddam - Founder of the Ayurvedic skin care brand, The Tribe Concepts.
Why Scalp Care and Exfoliation is Important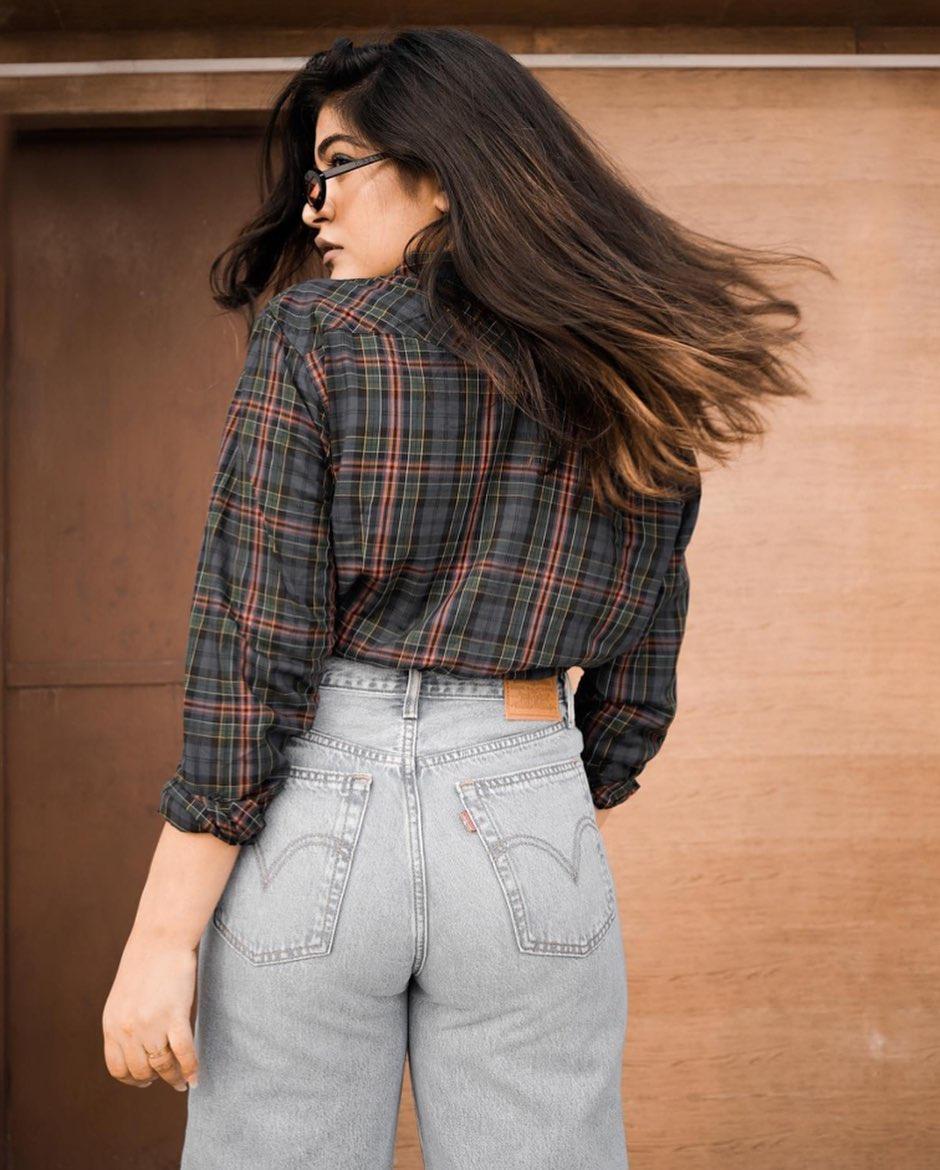 Image Credits - Kritika Khurana
When it comes to hair health, many just focus on the length and shine of hair. This is because people are unaware that it is extremely important to maintain a healthy scalp for good hair too! Thereby, on this we reached Ms Ghazal Alagh and asked her about the importance of scalp exploitation and she threw light on this. She says, "Long and shiny hair need to be strong at the roots, else the hair can become brittle and break or can lead to hair fall. Healthy scalp is critical to hold the hair and give it the desired nutrition it requires. A few steps on how to maintain a healthy scalp. The scalp is majorly hidden below the hair and hence often gets ignored. However, exfoliating the scalp is an essential step in hair care, to remove dead skin cells, oil and dandruff. It enhances the scalp texture and invigorates the scalp skin."
Jawed Habib avers, "We know skin exfoliation increases circulation and smooths the surface. Exfoliation does the same for your scalp- with some serious benefits. Exfoliating your scalp regularly can help keep your scalp smooth and clear by removing sebum (scalp oil), dead skin cells, and product residue that build up on your scalp and could cause irritation. However, scalp exfoliation may be especially beneficial for those with:
It helps to remove dead cells.
It helps to relieve itchy scalp and flaking of scalp.
It prevents premature hair loss.
It helps to remove build up on the scalp and prevent blocking of hair follicles.
It helps to treat scalp acnes, scalp pimples and white heads.
How To Enrich Your Scalp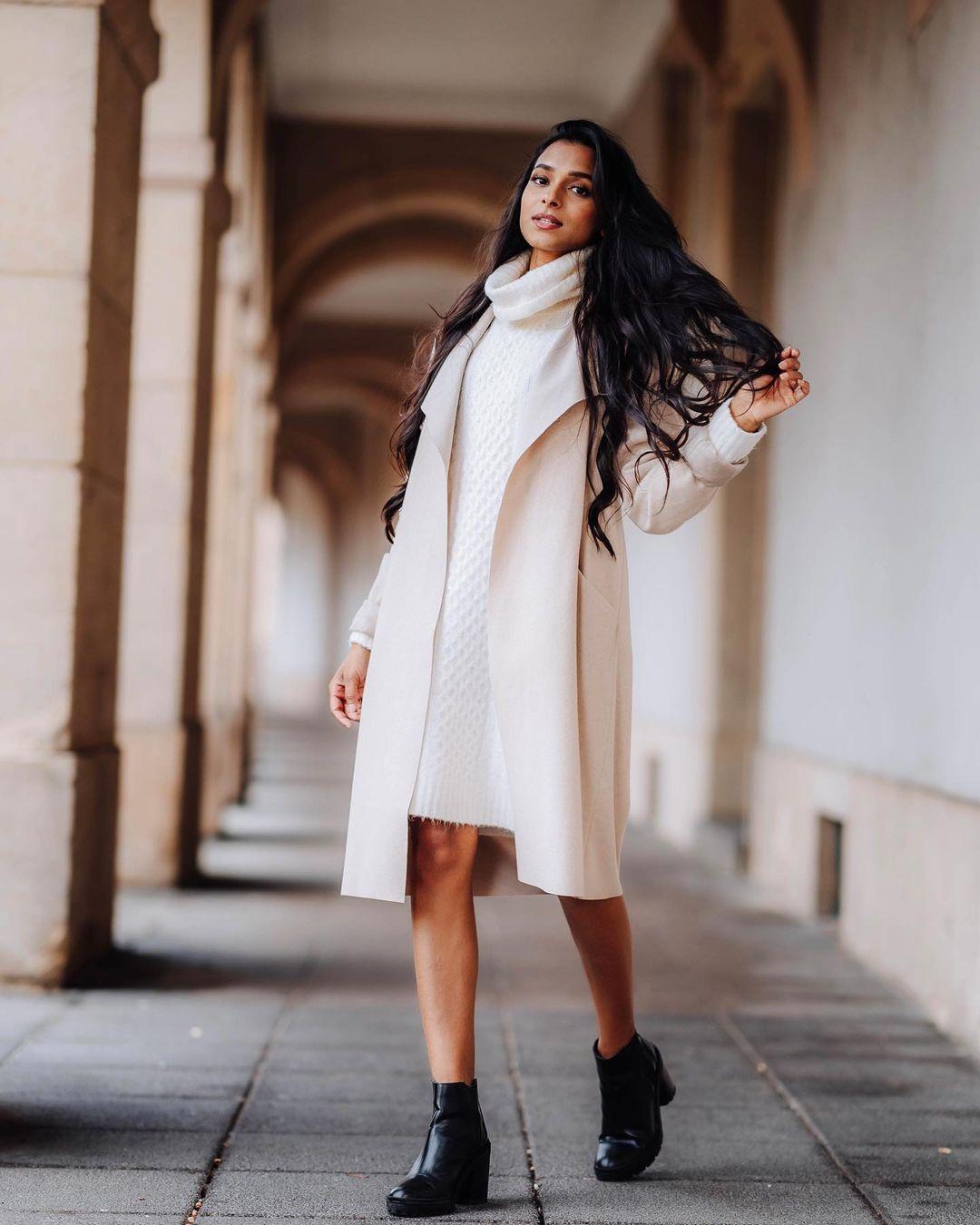 Image Credits - Kaji
It is important to give right nourishment to your scalp for beautiful tresses. Thereby, it is extremely important to enrich the scalp. Amritha Gaddam - Founder of the Ayurvedic skin care brand, The Tribe Concepts says, "As Trichology says for length, shine, thickness, colour your hair is dependent on genes that you carry, and, in our hands, lies the maintenance and care of the health of our hair. One should take a proper nutritious, balanced diet and make sure to take regular care of the scalp's health. Along with all this if you are going through any kind of stress and agony, it affects your hair health and in such cases using natural and organic hair care products should always be the preferred choice. The Tribe Concepts is one such brand that celebrates the power of Indian Ingredients and offers organic natural products like the 90 Day Miracle Hair Oil, Organic Hair Cleanser, Root Strengthening and Conditioning Hair Mask, for nourishing your tresses."
Jawed Habib suggests:
Keep your scalp clean – Cleansing is the first and foremost step for the scalp and hair. We are extensively subjected to pollution, dirt and dust and when we step out, it settles on our hair and scalp. This can damage the hair and scalp causing irritation and itching. Using a chemical free and sulphate free shampoo would be ideal for the scalp as the chemical residue can damage the hair in the long run.
Exfoliate your scalp- Like our face, the scalp also requires cell turnover. Hence using an exfoliating shampoo which contains salicylic acid will help get rid of dead skin and enhance cell turnover. Using it two – three times a week would be ideal.
Massage your scalp- The scalp skin has a very intricate network of blood vessels and hence massaging the scalp is as it boosts the blood circulation and oxygen supply to the scalp skin. At Least once a week, one should do an oil massage of their scalp. The oil moisturizes the scalp and the massage boosts blood circulation. In fact, every time one washes their hair, massaging the scalp with their fingers in circular motion will be beneficial too.
Healthy eating – While we can try to take care of the scalp and hair externally by applying products, the internal well- being is equally important. A well-balanced diet rich in fruits and vegetables will help supply the skin of the scalp with the raw materials necessary to produce new, healthy cells. A couple of servings of fruits and vegetables per day along with a bowl of nuts can help provide the right nutrition.
Ms Gazal Alagh says, "Scalp exfoliation can be physical and chemical. Physical exfoliation can be performed on a wet scalp where you can apply the scrub on your scalp with your fingers and massage gently with the fingertips. One can use brushes and gloves, specially designed for scalp exfoliation. One can even use a brush to exfoliate the scalp as well. The other alternative for exfoliation is using products with salicylic acid or white willow extracts that gently exfoliates the scalp."
Natural Ingredients that Work Best for Scalp Exfoliation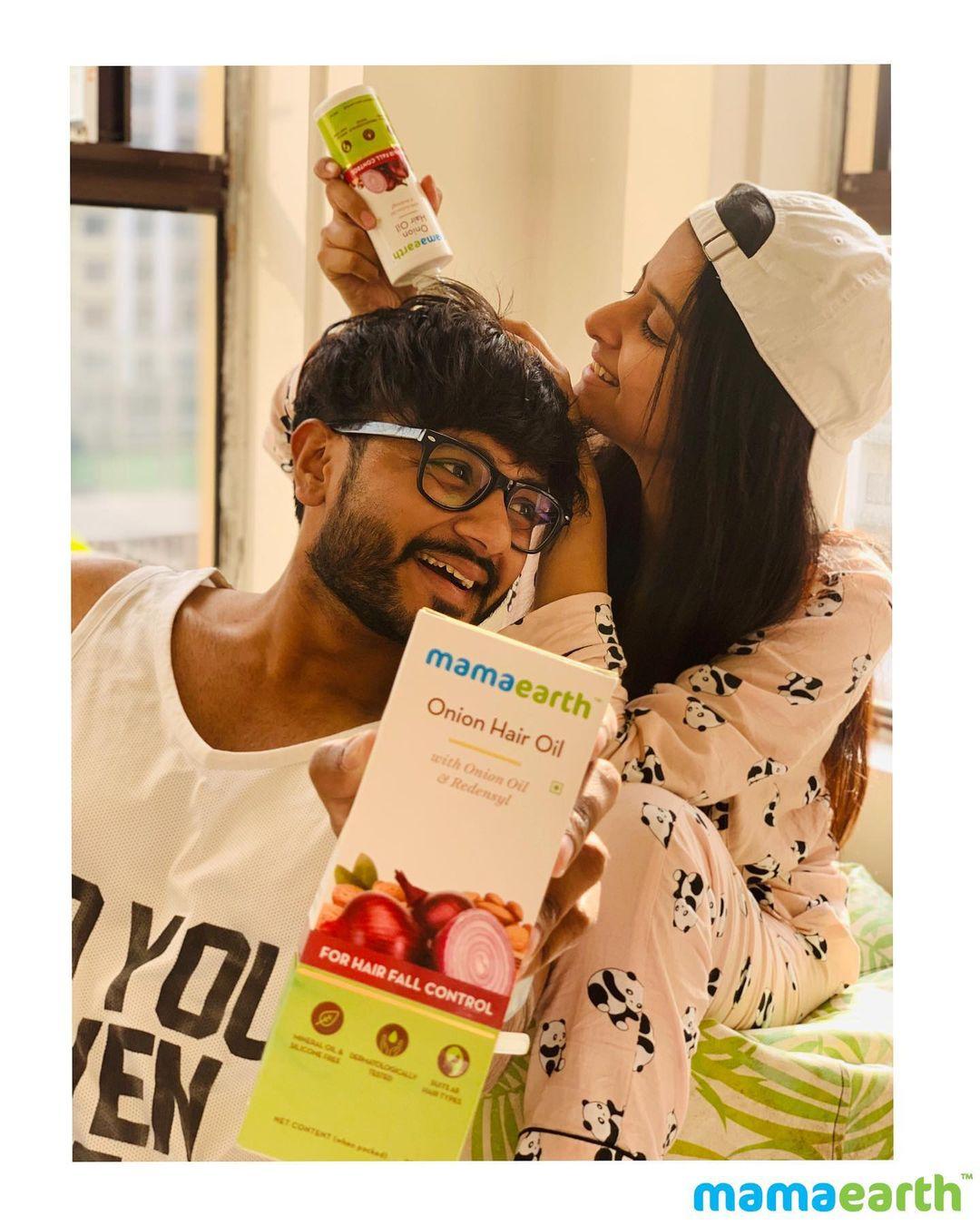 They say nature is miraculous for everyone and so is for our scalp health. So here our experts will share their inputs on this. Read below -Ghazal Alagh avers, " A variety of oils- Coconut oil, Olive oil, Argan oil, Onion oil, tea tree oil are good for the scalp. Using sulphur rich ingredients would be ideal as it enhances the scalp quality thereby stronger shinier hair. Also, anti-inflammatory ingredients like Apple cider vinegar, tea tree, ginger extracts etc help avoid any inflammation and infection adding to the overall health of the scalp." Further she made a few recommendations for healthy scalp and hair. She suggested that Mamaearth has recently launched the Onion Scalp Serum to add to the Onion range for hair care. It works by nourishing the scalp, stimulating blood circulation, and accelerating healthy hair growth. Rest, one can try Mamaearth's Tea Tree hair care range with Hair oil, Shampoo, conditioner and hair mask, which is yet another great option to maintain scalp and hair health.
Easy Scalp Scrubs at Home
While Jawed Habib suggests some easy scrubs that can be prepared at home. These scrubs just require some easy ingredients available at home only.
Brown sugar and oatmeal scrub
To make a brown sugar and oatmeal scrub, mix:
2 tablespoons brown sugar
2 tablespoons oatmeal, finely ground
2 tablespoons of a hair conditioner of your choice
The sugar-oatmeal combination creates a physical exfoliant that will help slough off dead skin cells. After you shampoo, apply the mixture to your wet hair. Use gentle, circular motions to reach the scalp, and rinse thoroughly when done.
Brown Sugar and Shampoo/ Conditioner:
Cleansing is an important part of exfoliation and hence, the shampooing! Just mix a spoon of brown sugar to your shampoo and then, apply it gently in circular motions on your scalp. Do this for about four to five minutes. Be patient while your wash your hair. Rinse thoroughly.
Exfoliation of scalp at the time of conditioning: Just add a few drops of your favourite essential oil for hair and a spoon of sugar to your conditioner. Apply the mixture and exfoliate the scalp gently in circular motions for 5 minutes with the help of the tips of your fingers. Wash it off thoroughly.
Brown sugar and coconut oil scrub:
Mix 3 spoons of sugar with coconut oil (2 spoons).
Add a few drops of essential oils like tea tree, jasmine and lavender.
Apply and massage your scalp for some time. Wash it off with a mild shampoo
Honey and sugar scrub:
Mix half cup honey with one cup of sugar granules.
Add a few drops of white vinegar. Apply on your scalp and massage gently.
Cover your head with a shower cap and sit for some time. Wash off.
Olive oil and Egg scrub
Mix an egg with 2 spoons of olive oil. Add a spoon of vinegar and another spoon of powdered fenugreek seeds.
Massage your scalp and wait for about 30 minutes. Wash off.
Procedures on how to go about with the scalp exfoliation
While we know that, how can we keep our scalp healthy? Now here our experts will help us with the procedure of exfoliation-
Jawed Habib suggests:
Make sure your hair is shampooed.
Comb through and separate your hair into sections.
Place the exfoliating product of your choice on your head. Take care to avoid the hair shaft.
In circular motions, use your fingertips to gently rub your scalp. For those who have a sensitive scalp, avoid using your fingernails.
Gentle rinse and dry.
Apply natural Ingredients for Scalp Exfoliation
Scalp Exfoliation for Chemically Treated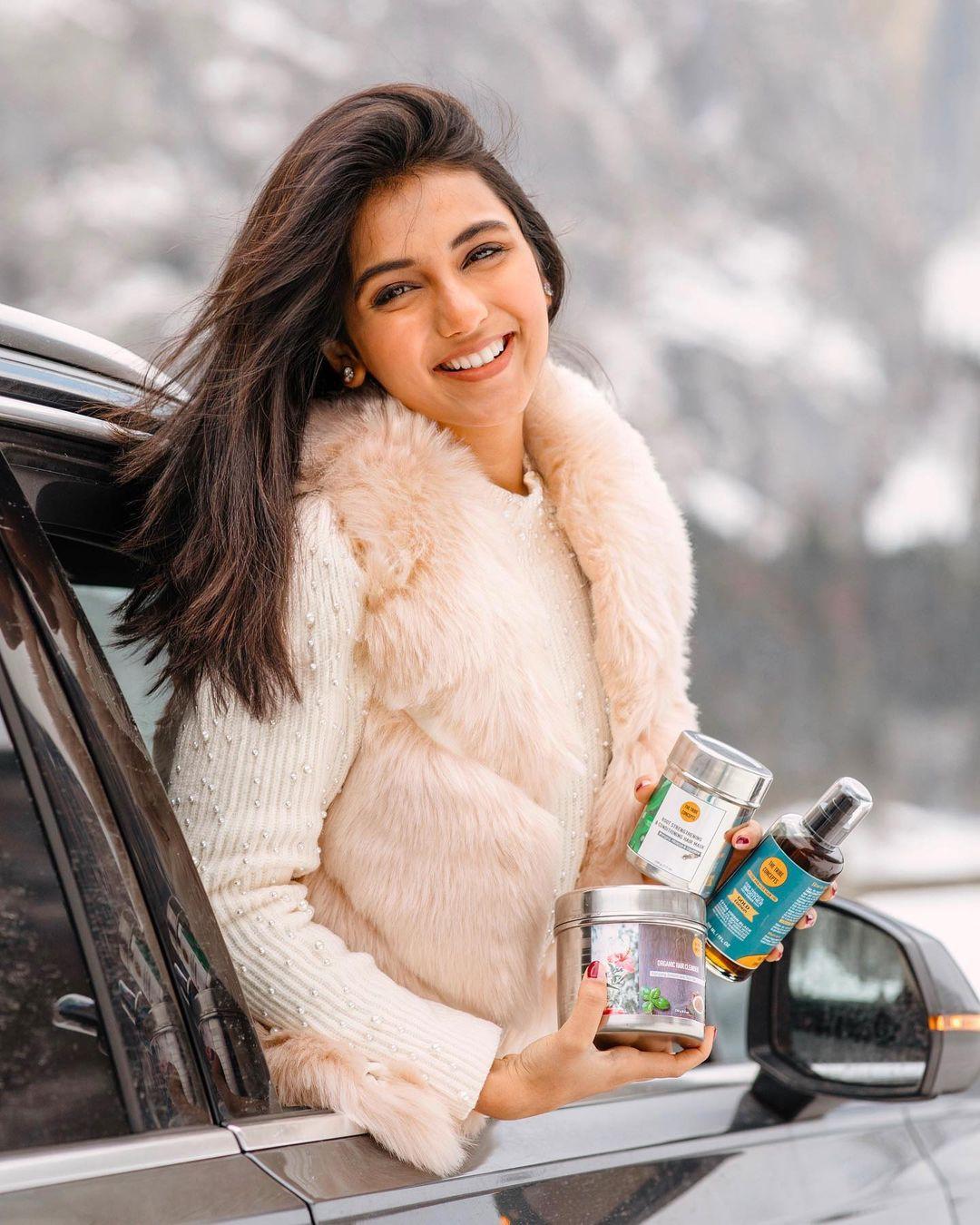 Image Credits - Masoom Minawala Mehta
The hair and our scalp often gets dry and flaky with chemical treatments like smoothing, keratin and other treatments. That is why we asked our experts about this and they had an insight to share. Amritha Gaddam avers, "Yes, for sure. If you have an itchy scalp or other issues, it is not at all advisable to continue to use chemical products, it will aggravate the condition and it is better to shift to organic and natural remedies. The Organic Hair Cleanser by The Tribe Concepts adequately cleans your scalp and hair eliminating dirt, debris and excess oils while letting all the necessary nutrients unblemished, making your hair and scalp healthy. Otherwise, one should go to a dermatologist for the scalp treatment and not use any product based on random advertisement as the scalp and its problems vary from skin to skin.
While Ghazal Alagh, avers, " Whether chemically treated or not, exfoliation is important for all hair to maintain the health of the scalp. In the case of chemically treated hair, it is important to study and research which type of exfoliant should be used based on the hair type and treatment performed on the hair."
Scalp exfoliation for face, back and skincare
Exfoliation is important for face/back and skin too and we asked our experts about it. Read here to know more. Ghazal Alagh says, "In case someone is suffering from scalp eczema or dandruff, often times itching the scalp can lead to the flakes falling on the face and back. Since the flakes are caused by a microbial activity, this can lead to breakout on the face and back as well. Hence maintaining scalp health can reduce the breakouts in other areas where the flakes could potentially cause breakouts and inflammations."
Mr Amritha Gaddam says," Yes, if someone is suffering from dandruff it will somehow affect their back and face causing blackheads, pimples, acne on the forehead, neck and chest region. Dandruff causes such issues naturally and in order to treat it, we would recommend the use of organic and natural hair products. We also suggest that one should first clear off dandruff, try to take natural precautions and must visit a certified dermatologist for a good scalp treatment."
Exfoliating the scalp once a week is ideal but in case someone is suffering from dandruff, scalp eczema, it is suggested that they exfoliate two – three times a week. Now you must be aware why exploitation of scalp is important for everyone! Don't forget to use it in your routine.
Do let us know your thoughts in the comment box below