#PartyEssentials: A Wedding Photo Booth to Capture All the Awesome Memories of Your Wedding Night
Wondering about the most fun ways of making your wedding a memorable and eventful evening for your guests? How about an automated wedding photo booth for them to go crazy over and pose to their heart's content!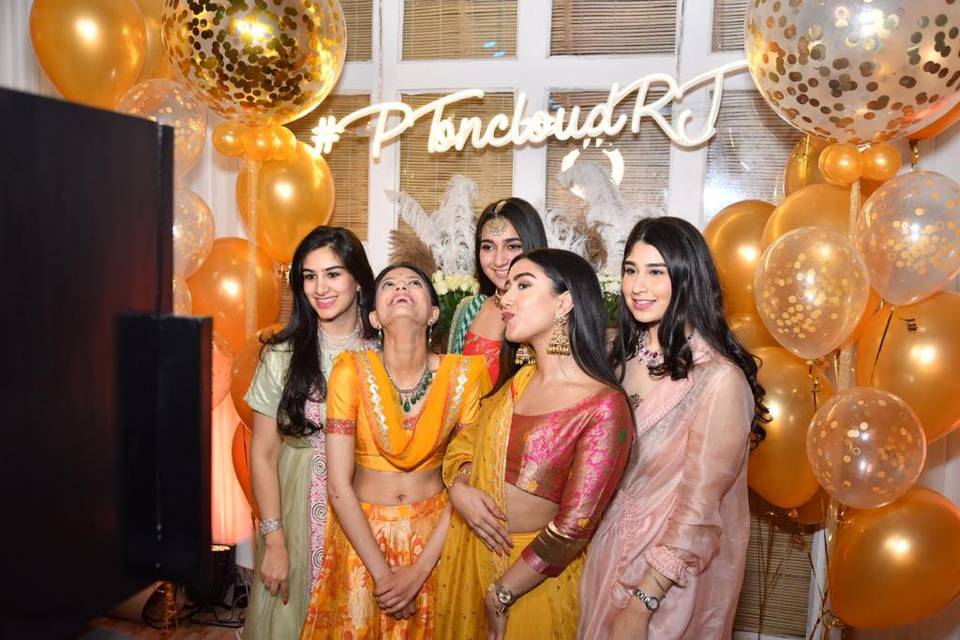 Let me paint you a picture - Boy meets girl. They go to a fair or carnival for a sweet date. And from that stems a montage of cotton candies, soft toys and instant black and white photos from a carnival photo booth. If you are a big fan of old-school rom-com movies, you'd know exactly what we are talking about. And though we already know that you and your boo have a hoard of similar polaroid photos with quirky and funny faces - how about reliving this trope with your wedding photo booth?
One of the biggest worries on a couple's mind while planning their wedding is how the guests will perceive it. Let's face it, though it is the most important day of the bride and groom's life, the big fat Indian wedding is as much dependant on the whims and approvals of the guest, as it is on the mantras and muhurats. So while you are anyway going all out on planning this whole shebang, why not add something quirky and fun that will be an instant hit with your guest?
1. An automated wedding photo booth to make your wedding the talk of the town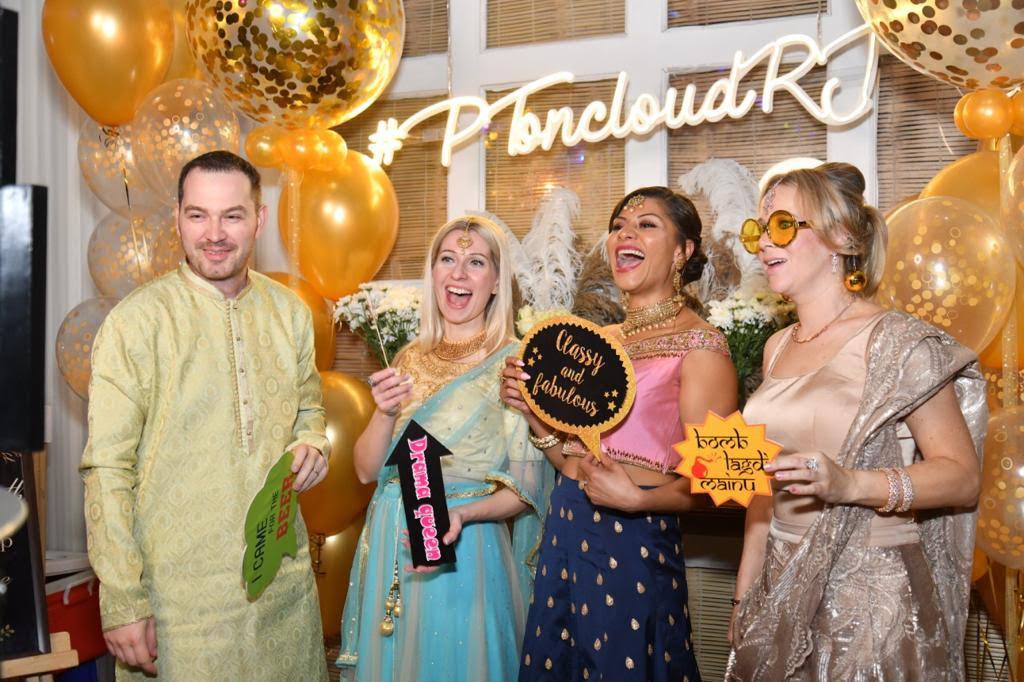 After all, we are gen-Instagram, and everything we do (well, almost) has a #DidItForTheGram motive behind it. So why not provide your wedding guests with the perfect excuse to try every pose in the book, and get great pictures in return. After all the time and effort on matching Haldi dress for bridesmaids and coordinating the couple wedding dress, the final output deserves nothing less than a professional modelling photoshoot.
So how do you make sure that your photographer is getting all the right candid wedding photography shots of you instead of getting bogged down by a zillion requests from the wedding guests - you provide them with a professional photographer of their own, albeit not a photography vendor but rather an automated wedding photo booth.
2. Sure shot reasons why a wedding photo booth will keep everyone happy (including you)
i) Selfie heaven
You get one good click and instantly you are on cloud nine for the rest of the day. Accept it or not, all of us are narcissistic - to various degrees. Getting all decked up for a wedding will prove to be a lot more satisfying when we get some super awesome pictures with great lighting and exposure and 100,000 likes on Instagram. A wedding photo booth is a guaranteed instant mood lifter.
ii) Built-in Icebreaker
We are curious by nature and in social events, we do make a beeline towards whatever seems to be the most exciting and fun activity. Waiting in line to get clicked is a great way for your guests to break the ice and interact with each other.
iii) Your chance at going viral
While planning your wedding, you want your guests to have good photos and a great time! With a kickass automated wedding photo booth and funny photo booth props, it is guaranteed that no one would be able to #KeepCalm. And how do you leverage this? Make sure your couple hashtag is in prominent view (and in their captions).
When you have spent so much on making your wedding decor and wedding venue perfect, using the right elements will make all the difference if you are trying to make a mark on social media.
iv) More fun than cribbing
We are all well aware of the whiney Aunty or the grumbling Uncle, who keep trying to find fault in your wedding planning. Well, with a wicked awesome wedding photo booth in place, all you have to do is smile at their complaints and gently nudge them towards the direction of the photo booth. Nobody can stay grumpy for long when they are flashing their pearly whites at the camera.
v) Instant gratification
You heard that right. With advances in technology, a wedding photo booth can provide instant gratification with your pictures sent to your email ID in real time. So your guests can pose, get clicked and share the pictures on their social media handles even before they finish their first glass of cocktails. Sounds fun, right? Your guests will definitely be bowled over with this arrangement.
3. Vendors that can help you in setting up an Insta-worthy wedding photo booth
i) Luxury Graphers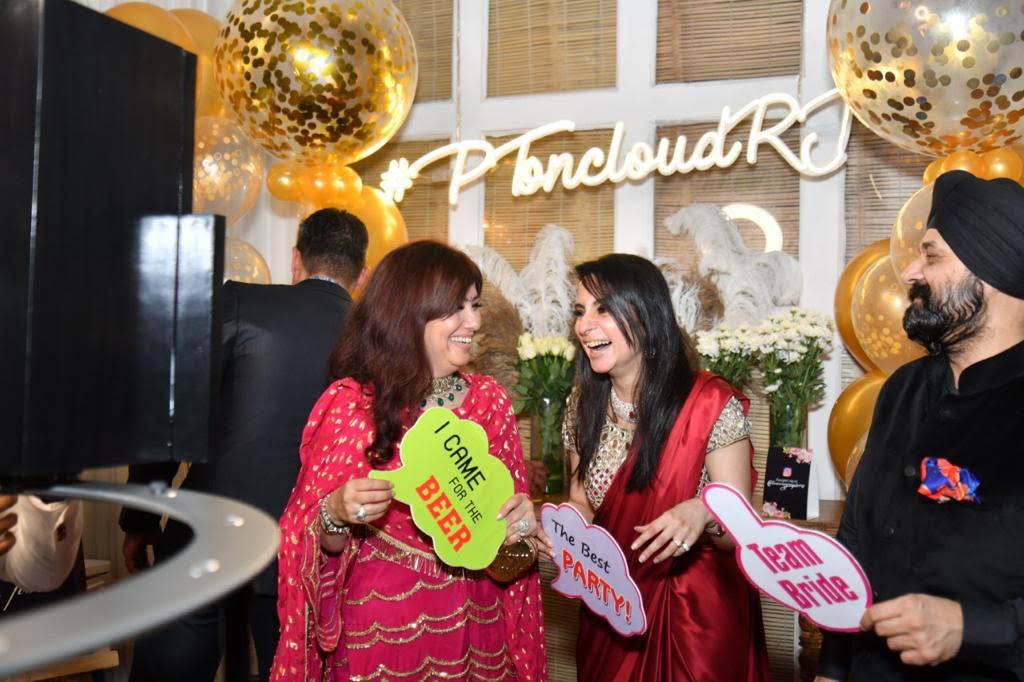 Their love for parties and great photos make Luxury Graphers the perfect match for all your wedding photography needs. They offer various services that are bound to be the star attraction of your wedding including unlimited boomerangs and gifs.
ii) JustKapture Innovations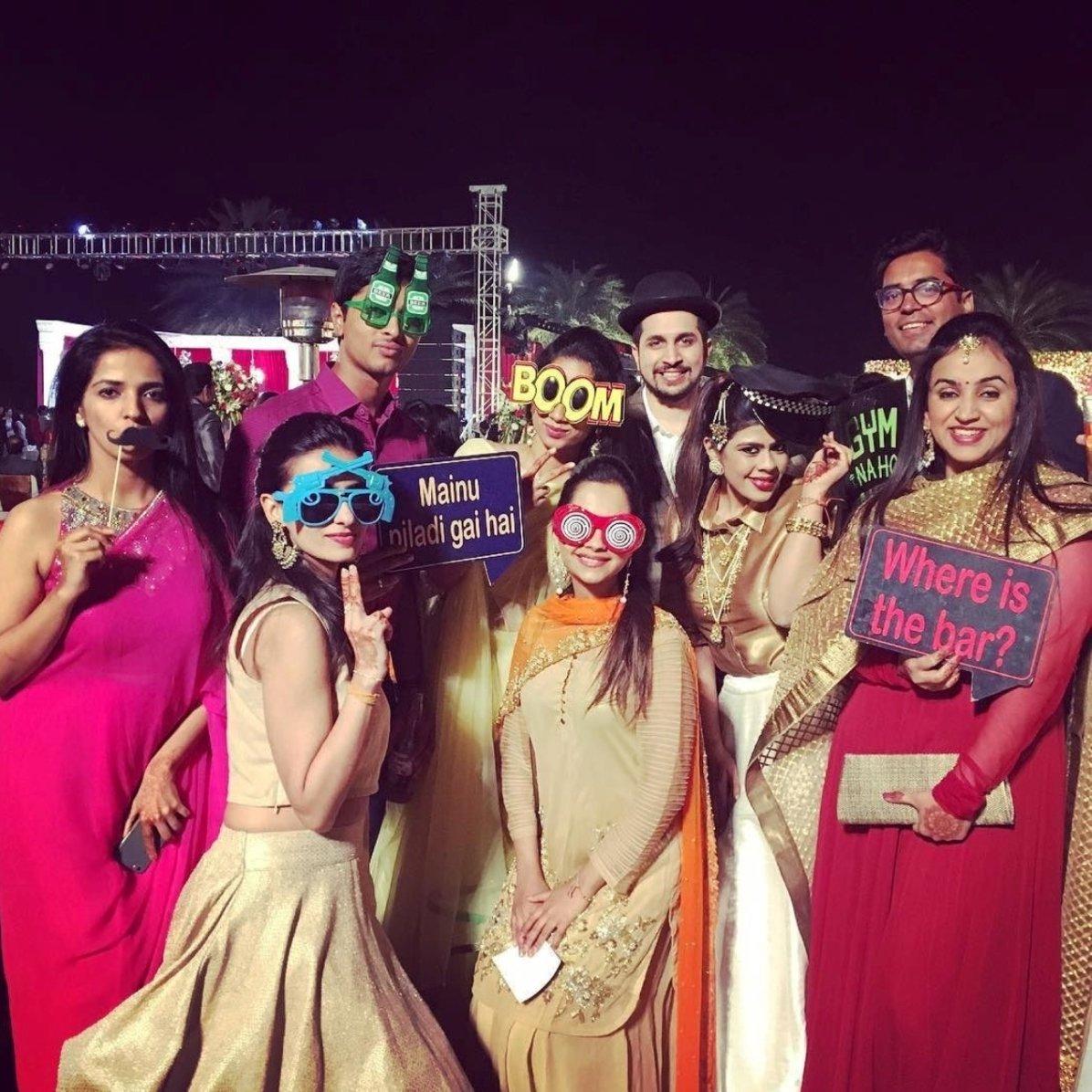 JustKapture Innovations use the hashtag printing technology that makes it super simple and hasslefree for your guests to get clicked and print their pictures online using your wedding hashtag.
iii) Automated Photo booth providers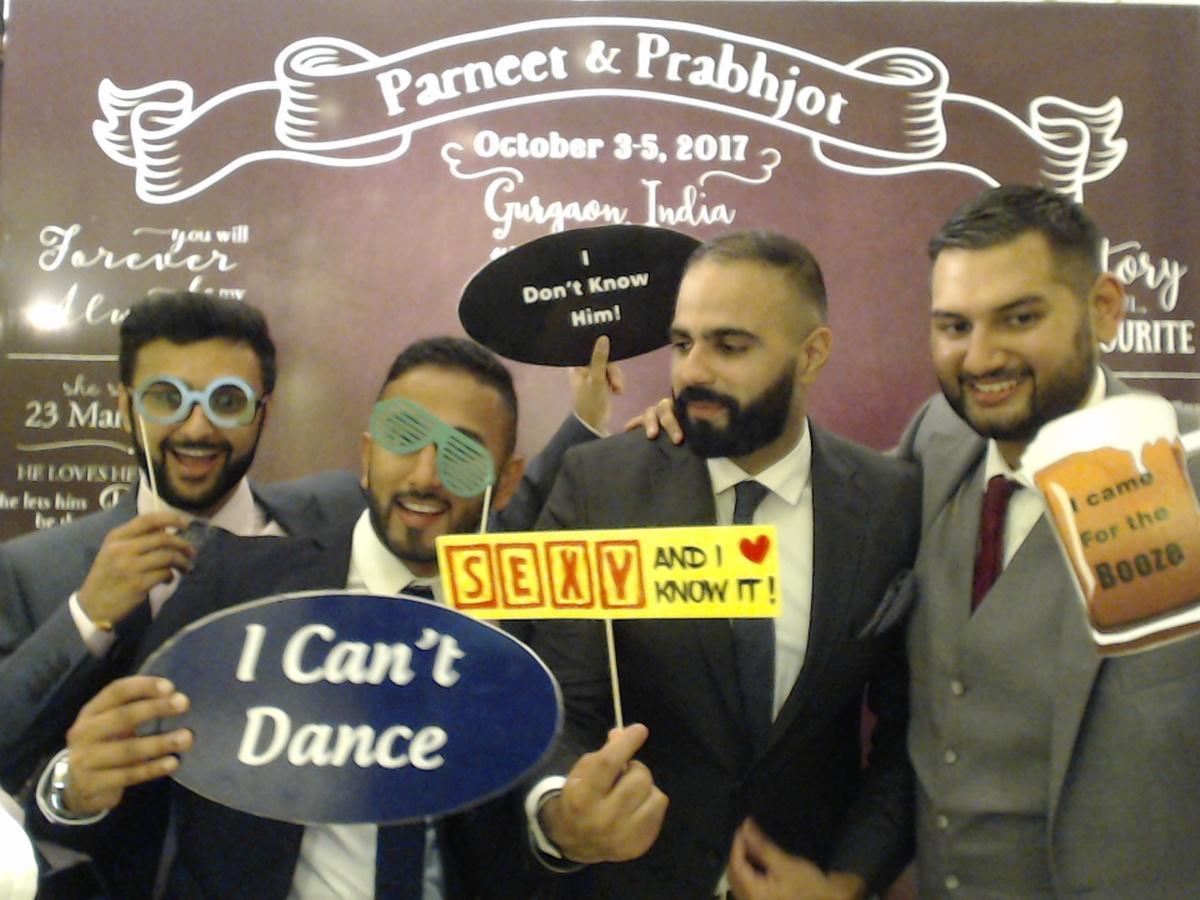 The team at Automated Photo booth providers is friendly and experienced and make sure your guests are engaged at the photo booth. They also provide services such as customised digital frames for the pictures.
With so many fun options for a wedding photo booth, it is a no-brainer that this is one element that you have to include while planning your wedding. It is simple to use, oodles of fun for the users, and creates some great memories both for you and your wedding guests along the way. A win-win situation through and through. What better way of entertaining a crowd that truly, unconditionally and irrevocably believes in the concept of pictures or it didn't happen.
What are more fun ideas that you are planning on including in your wedding? Tell us in the comments!