7 Wedding Card Background Ideas to Gain A Good First Impression
Need a custom wedding invite? Consider revving up your wedding card background for the piece instead. From floral to religious elements, there are many ideas for you to choose from.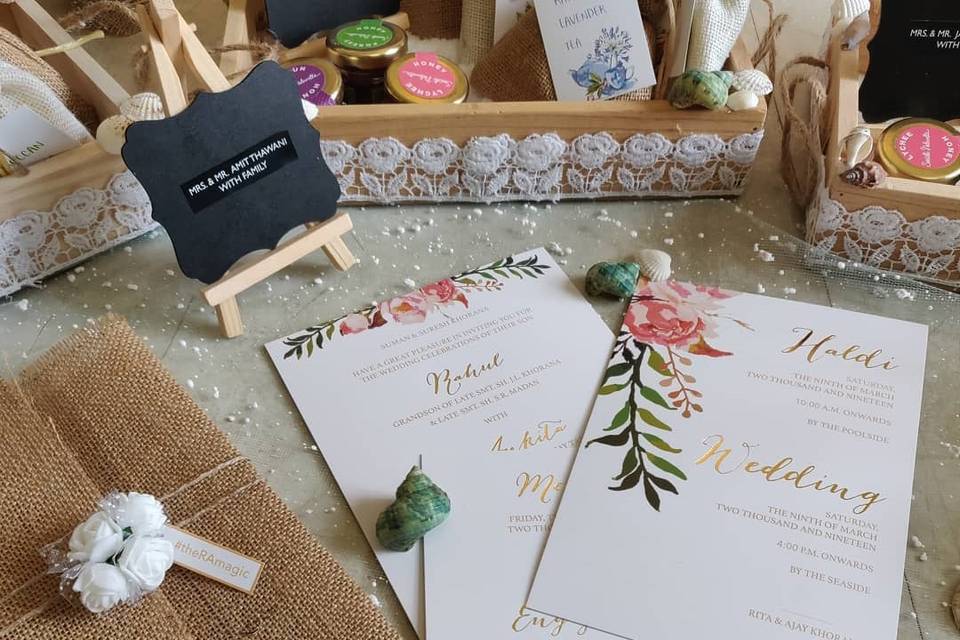 Weddings are such a joyous time when we rejoice the union of two souls, two families with a whole lot of fun and drama. While you may picture a thousand quirky images in your head for the main day, you must commence the events on a glamorous note. Nothing better than a fascinating slew of wedding cards with stunning wedding card background resonating an essence of your persona and exuding the aura to your wedding guests.
Couples these days are becoming highly conscious of visualising their dreamy wedding and conceptualise every detail with thoughtful creativity. No wonder a trending wedding card background is one such anomaly that has risen in the wake of millennials weddings. Ponder and carefully carve your wedding invite by shortlisting your favourite accents, motifs and themes to suit the wedding card background and give it your personal touch.
Here are some of the popular wedding card background templates that are totally blowing our minds away:
1. Pre-wedding shoot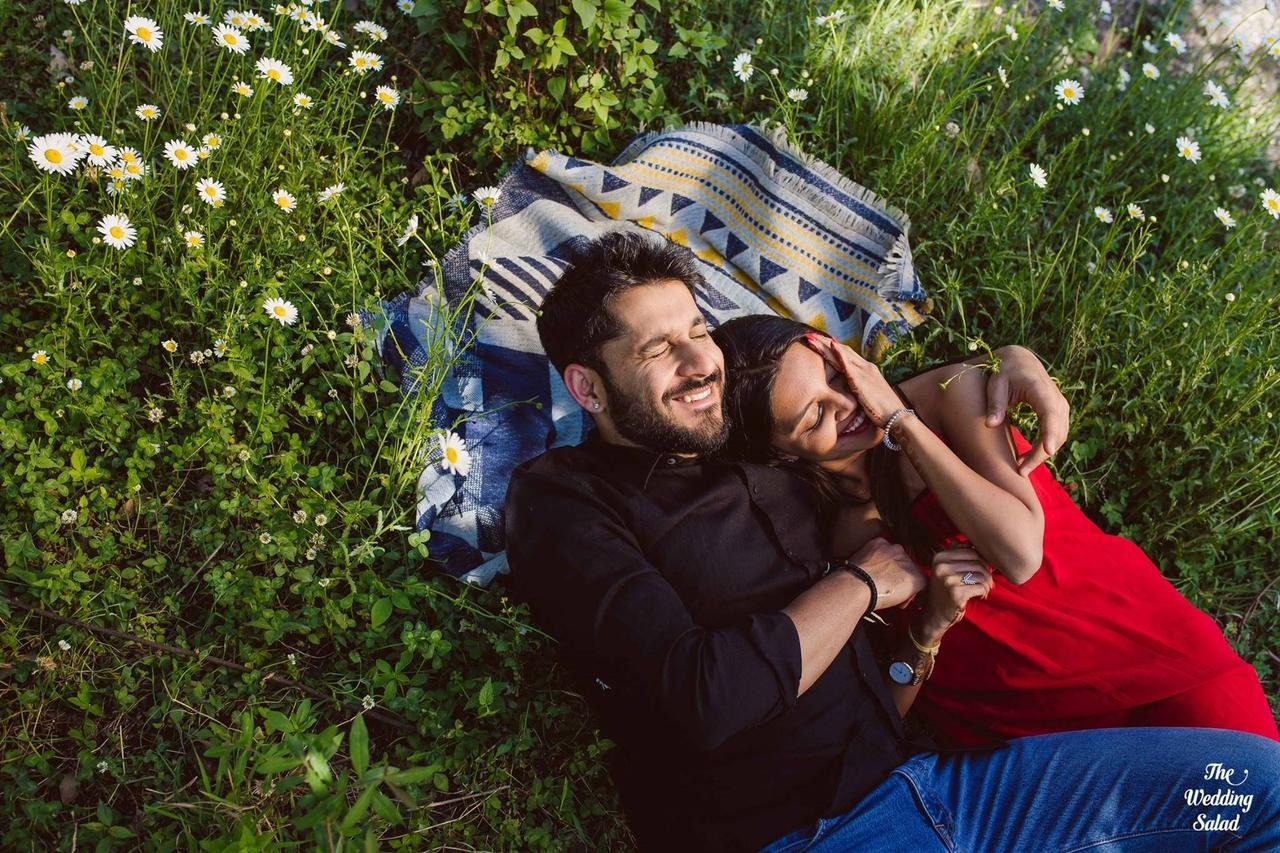 The buzzword for the wedding is undoubtedly the pre-wedding shoots that have encapsulated the new-age couples into falling for each other and beautifully representing them in portraits. Why not incorporate your gorgeous scenic and high definition pre-wedding clicks as a wedding card background?
It will not only lend a personal touch but will also glorify your breath-taking chemistry and amazing relationship. Take a leap of faith and emboss your pre-wedding shots as a wedding card background in a metallic frame or go whacky with your caricatures in a 3-D frame. You may choose from a plethora of options and effortlessly stand out your scintillating wedding card background using accents and motifs that will truly compliment your persona.
2. Aesthetic décor ideas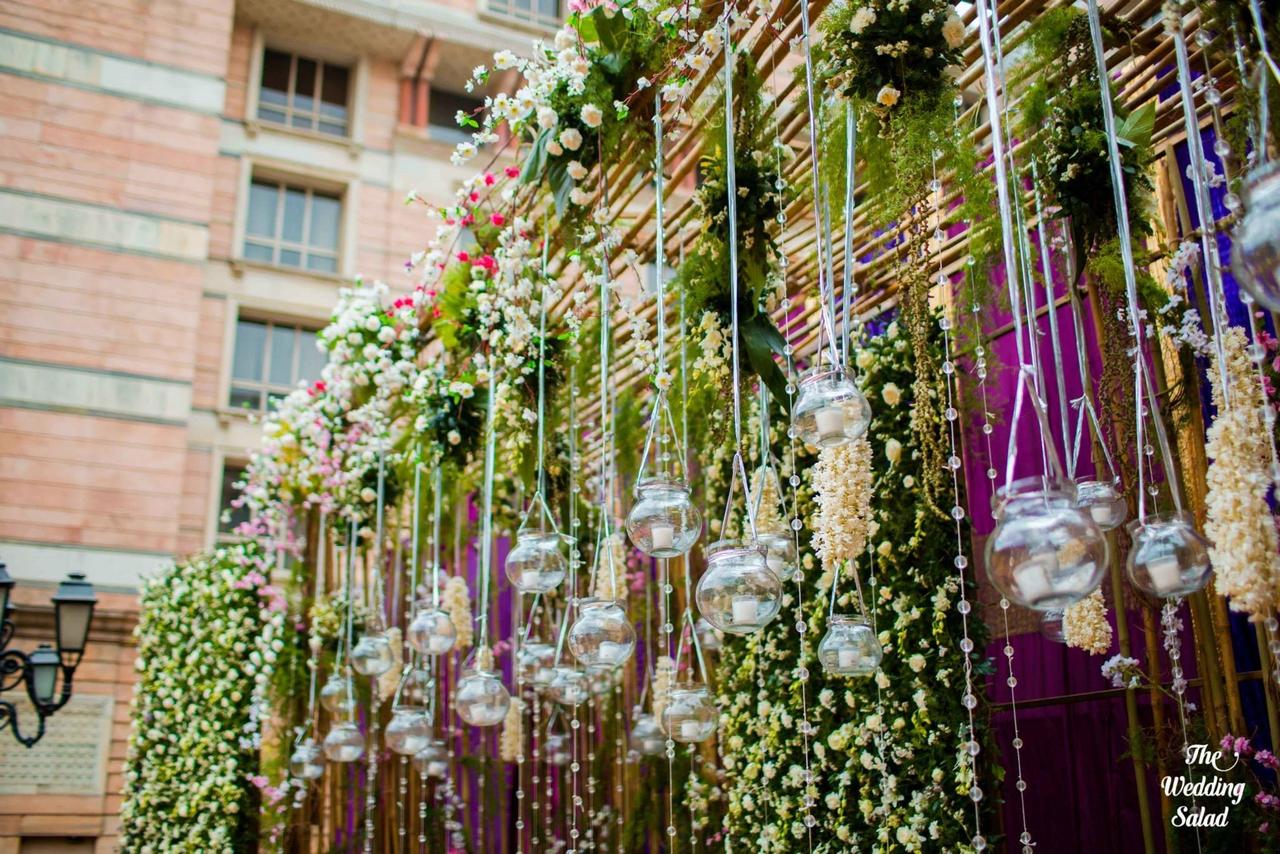 Because often times when we are in an utter dilemma of what to go for and what not, we find ourselves in a mirage of reality where beauty if décor and sheer aesthetics meet. How about portraying some décor design ideas as a wedding card background to complement your wedding theme and ambience of your wedding.
You can give some peek-a-boo details of your destination wedding with hints of décor ideas meticulously printed or embossed as a wedding card background. Leave them in wonder as you play your cards wisely. Also, don't forget to just add a glance of the décor aesthetics not making it an obvious guess for your guests to leave in awe and surprise.
3. Floral background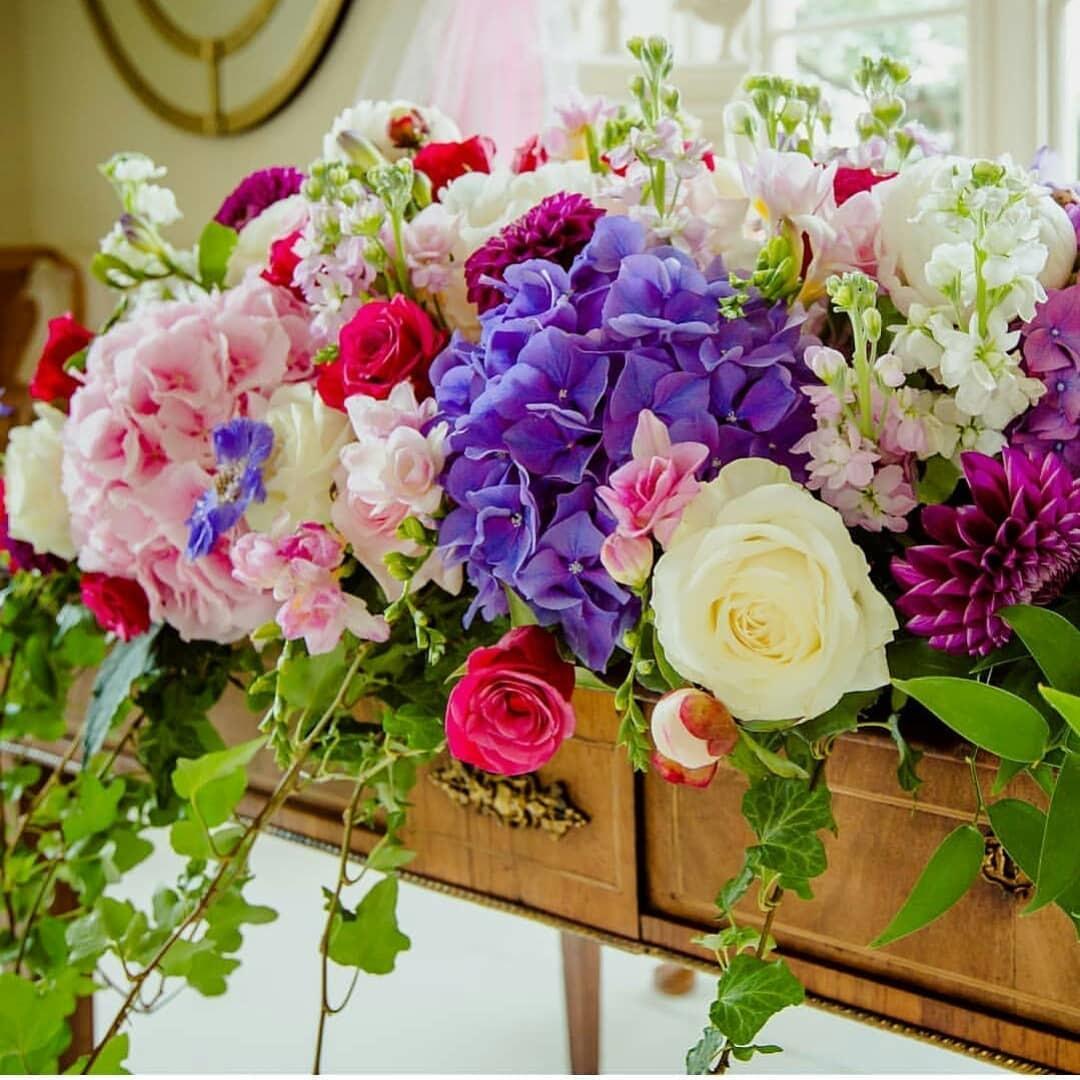 When in doubt, floral sorts out. Elevate the beauty of your wedding card with sheer feminine and gentle flowers adorning the matte or glossy finish of your wedding invites.
Floral backgrounds seamlessly blend in with the cause of celebration and joy, gaping in awe, your guests will truly cherish the versatile and ceaselessly breath-taking details of such wedding card background. Pastels and floral wedding card background go hand-in-hand and thanks to celebrity weddings, such wedding invites are oh-so-popular now. Check out Sonam Kapoor and Anand Ahuja's iconic wedding invite and you will know what we're saying.
4. Art-deco inspiration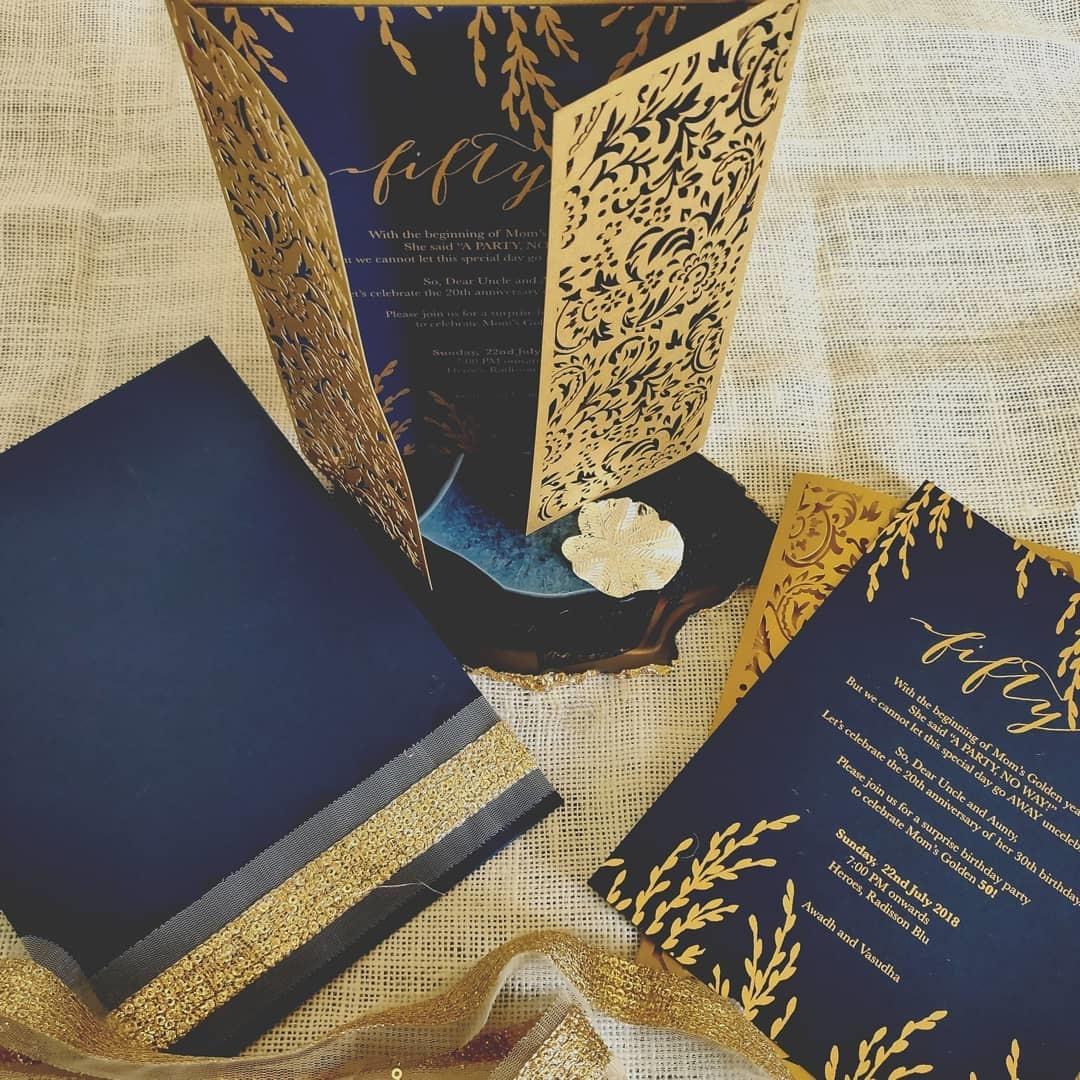 As if the much-talked-about Persian and Mughal themed intricacy wasn't enough, take a whiff to the good ol' renaissance period era wafting aromas of the baroque elements like art deco.
The quintessential dark and gothic accent-infused designs which mainly constitutes the wedding card background is quite likeable by the elite coterie of the society who prefer to maintain an air about them and how. Sleek and clean details on the wedding card background immerse us in the sheer beauty of how the sophisticated yet scintillating design makes us gape in awe.
You can totally count on such elegant frameworks if you have a thing for artsy and creative compilations.
5. Religious inspiration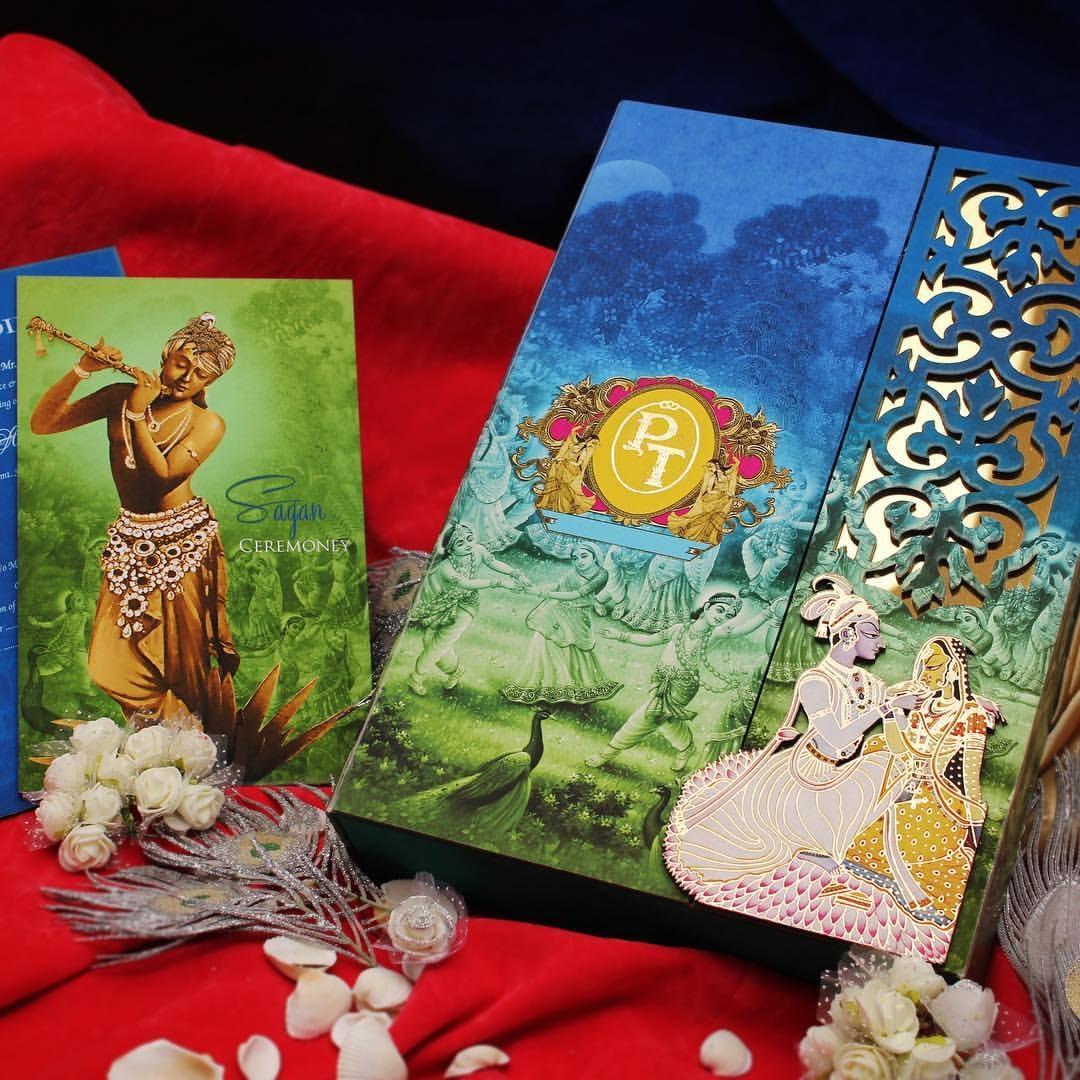 Take a traditional road to your wedding invite by settling for the safe yet versatile accents that will always remind you of the pious vibes.
Religious inspiration comes from the gods and goddesses of all religions and cultures which can be embossed or printed in the wedding card background as per your beliefs and sects.
6. 3-D Caricature Design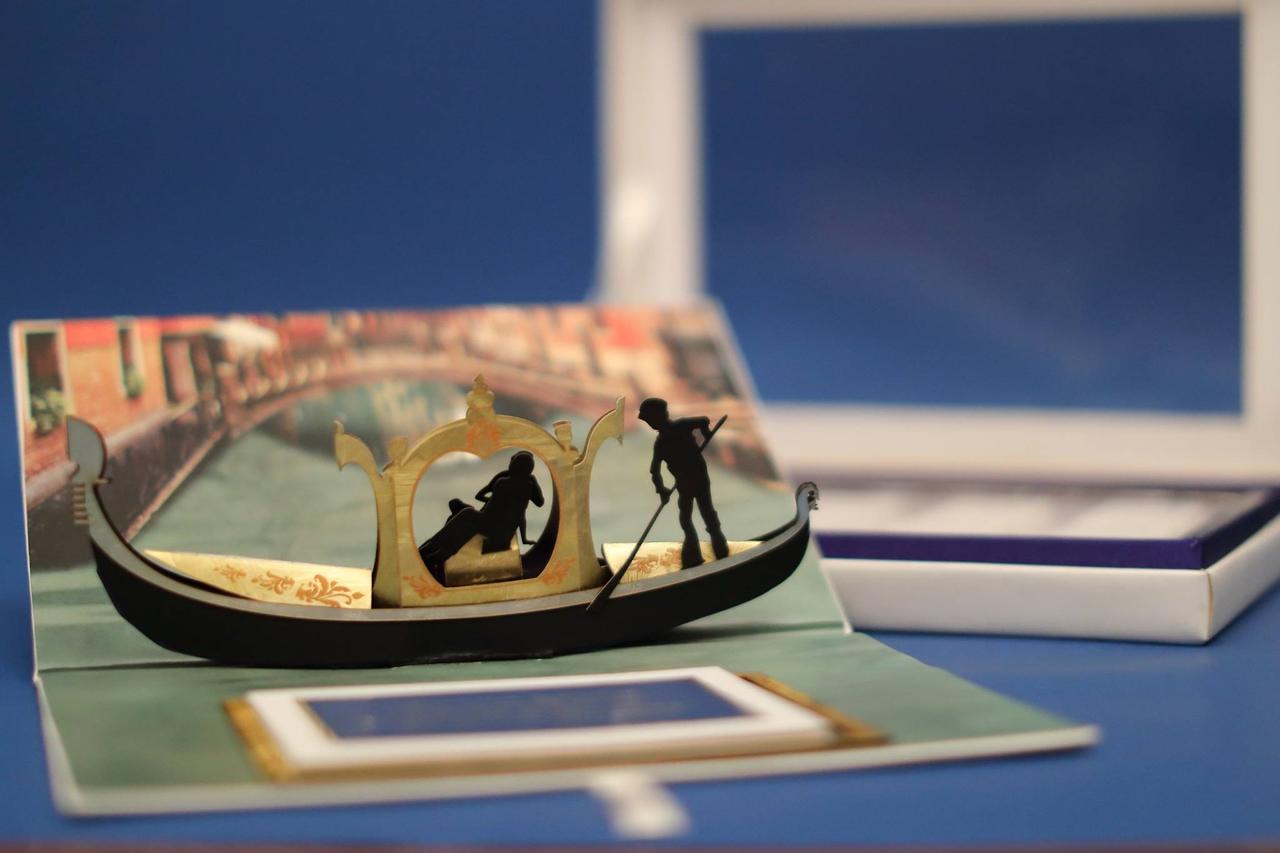 Stunning and jaw-dropping, fall in love with unique creativity overflowing the realm of wedding invitations like this 3-D caricature design adorning the wedding card background.
Gracing the glossy pages of your wedding invitation, talented marriage invite card makers will not leave you disappointed and rather surprise you with amusing designer caricatures of you and your significant other in a cutesy avatar you haven't ever imagined of.
Behold and brace the beauty of simmering romance with such captivating wedding card background.
7. Feminine romance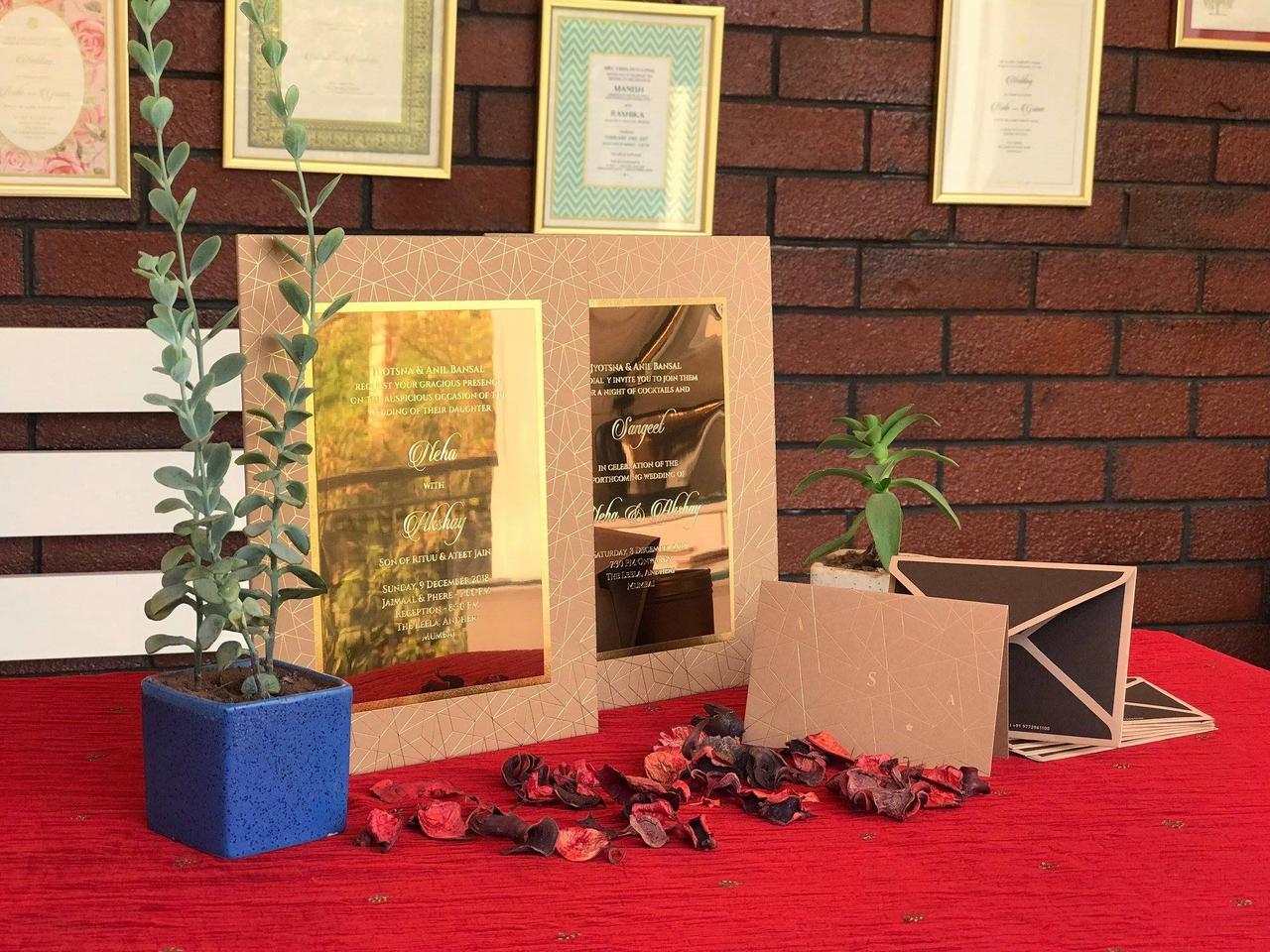 Sweet and saccharine dipped rose-hued wedding invites are such a show-stealer no wonder how they touch our souls instantly. With a speck of rose gold and a dash of butterfly cuts with oodles of romance oozing in the covers of the wedding invite, we somehow love how it blends with the subtle pastel-esque wedding card background so effortlessly.
Such a gorgeous wedding card background can totally spruce up the essence of your simple yet suave wedding invite instantly. With nuanced touches of floral background or caricature laden design, you can surprise yourself with oodles of creativity and fun.
Which one of these wedding card background ideas really touched you? Tell us in the comments below.