8 Face Pack Ideas for the Perfect Magical Glow on Your D-day
The preparation for your big day is exhausting, and sometimes a little pricey too! We suggest that you opt for a combination of natural, home-made and salon based treatments to get that bridal glow. Let's look some face packs that every bride loves.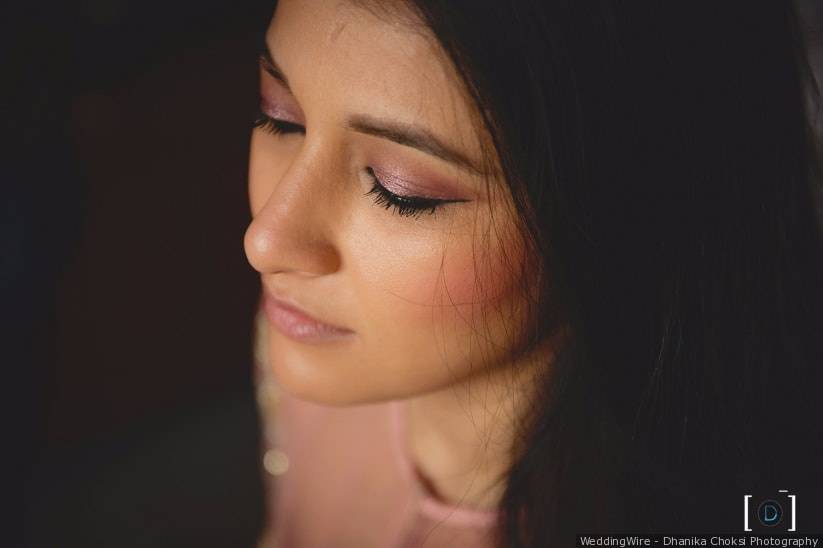 Are you stressing out because your big day is around the corner? You are the bride and sure don't have much time in hand to look out for elaborate beauty regimes that ask for a lot of time. But to go for the ones that have an instant effect means you need to get chemical treatments done and that is a big no-no, because of all the stress and all the running around and pampering from friends and family with different food items, the skin tends to break out too often. With the big day countdown knocking, what do brides do? They visit the salon and sit back and relax as the mani-pedi take place in order and the pampering begins so she can glow on the big day!
We'd suggest that you take a back seat and relax. It is time for you to pamper yourself and let that bridal glow shine. Apart from finalising your bridal lehenga, wedding venue or that fine catering menu, working on your outer glow is equally important.
Natural Face Masks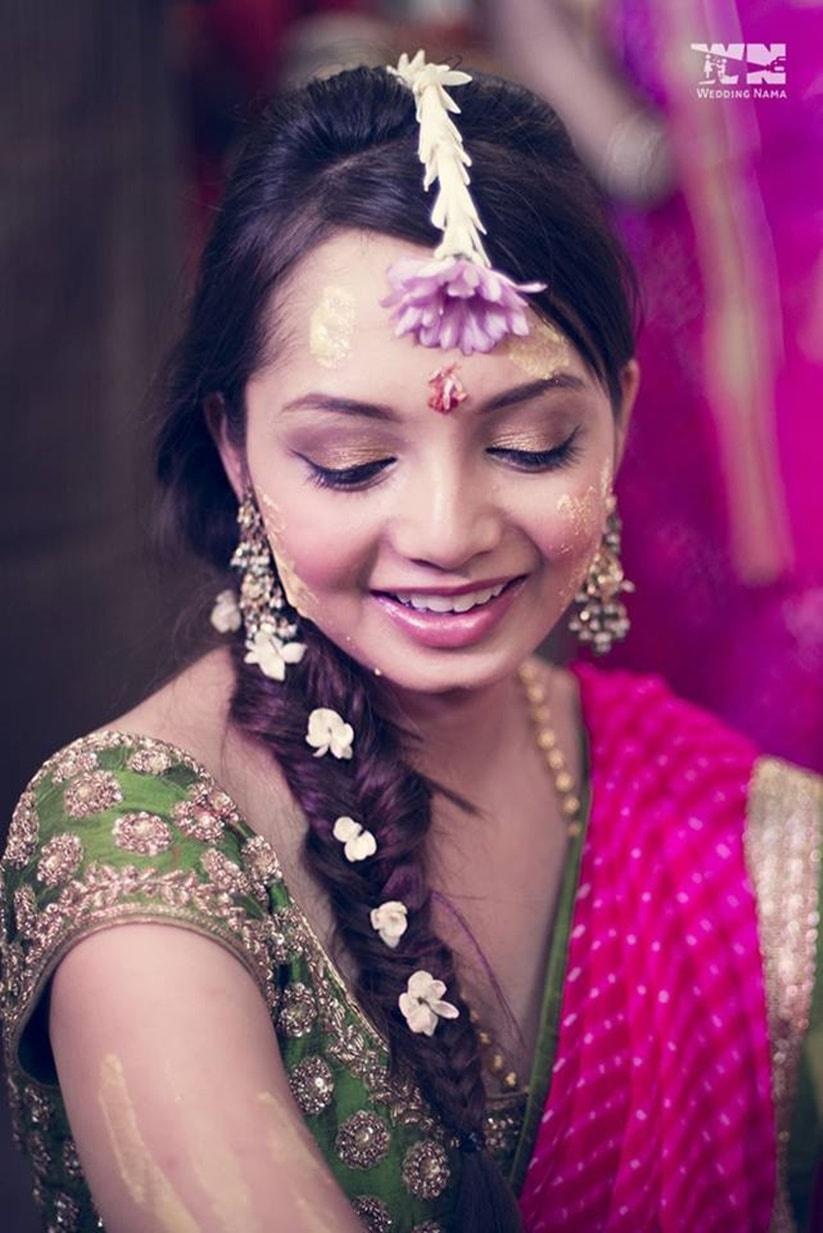 Let's start with some super amazing natural face packs that our grandmothers suggest as miraculous in getting you the beautiful, natural glow - inside out!
1. Multani Mitti Mask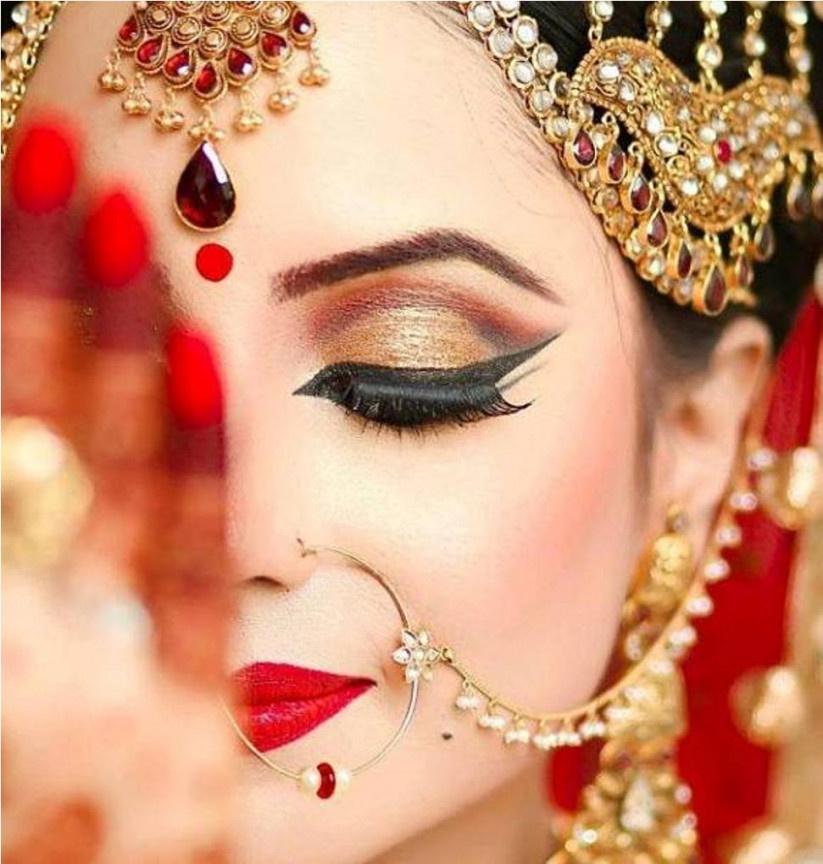 This is an age-old remedy that is known to be the best go-to for a natural skin pack. Multani Mitti is also known as Fuller's Earth. It is a tried and tested formula, approved by millions of women as the best solution for a healthy glow. Multani Mitti is a natural, potent clay that has a great composition of minerals.
Mix two teaspoons of Multani Mitti with a dash of turmeric powder and a half teaspoon of sandalwood powder. Make a smooth paste using lemon juice in it. Apply this herbal face pack to your face and keep it until it dries off. Wash with cold water. This formula can be used 3-5 times in a week.
2. Aloe Vera Face Pack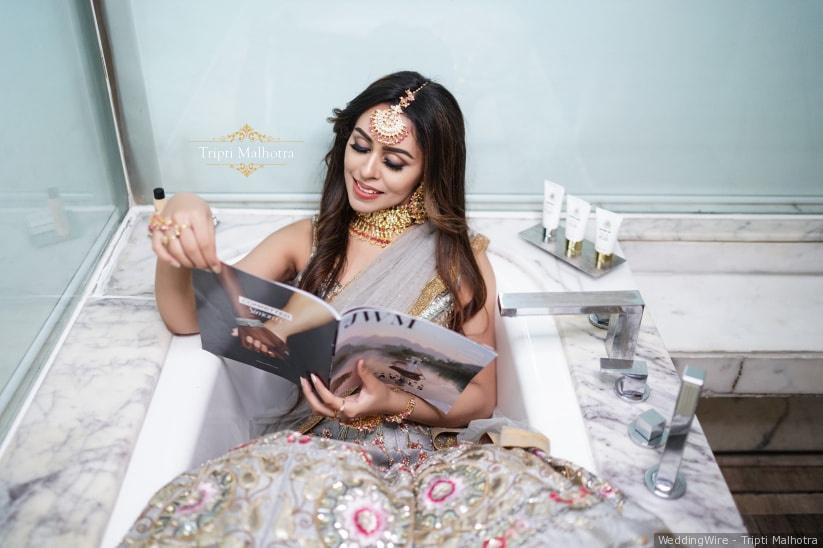 Aloe Vera is the mother of all natural ingredients out there for your skin. It has been used in cosmetics and beauty concoctions since the times of Pharaohs in ancient Egypt. It instantly removes suntan and dark spots caused by the sun. This is the real deal for every bride to pamper her skin.
All you have to do is scoop the gel out of an aloe leaf and empty it into a bowl and add half a spoon of Haldi (turmeric) and drizzle some honey over it. This combination when mixed well and applied to your face twice a day can repair your skin from sun damages eventually. Just leave this face pack on once at night and once in the morning for 20 minutes and rinse it off with lukewarm water. For all the brides who wish to look super fresh even when they feel dull and tired, this aloe-glow is undoubtedly their superhero.
3. Fruit Mask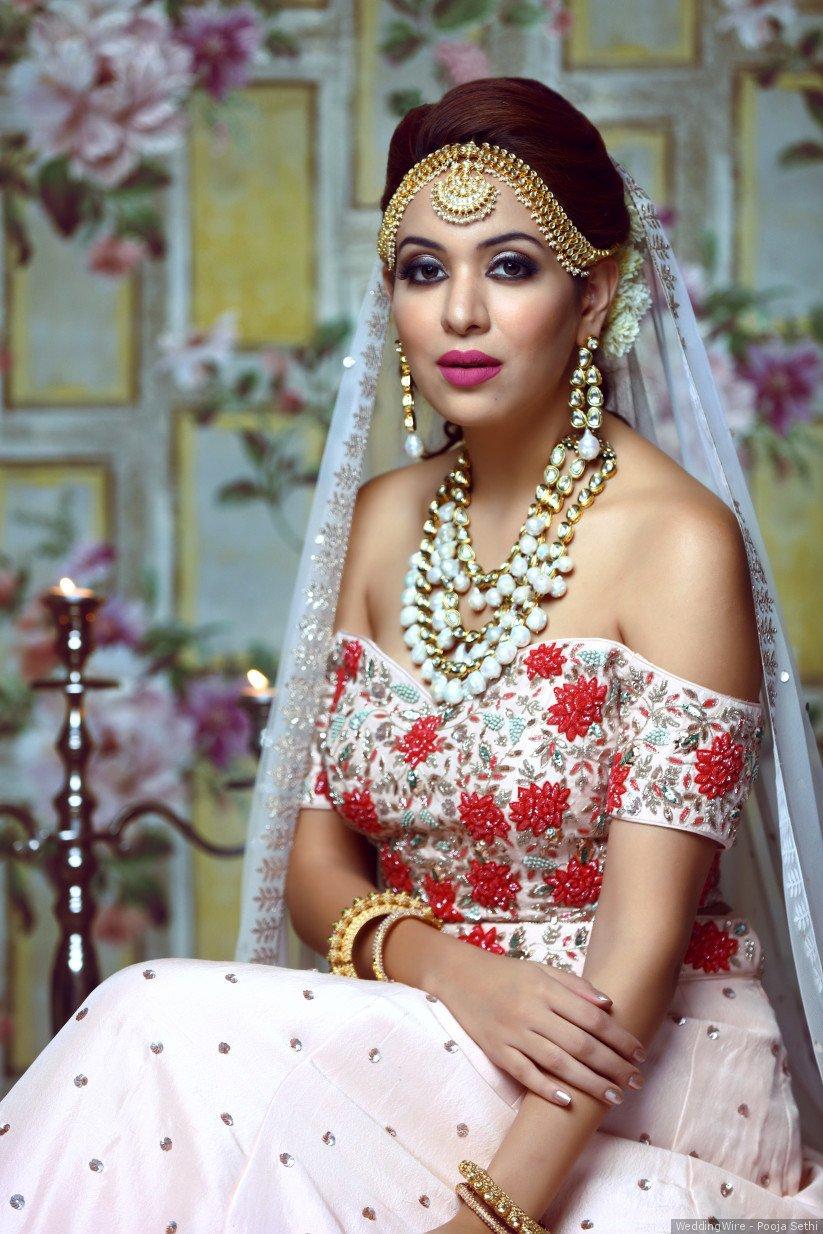 As we all know that fruits are all loaded with vitamins, minerals and other nutrients that work for almost all skin types. The whole idea of choosing a fruit mask is to use the best fruits for the skin and sit back to let them work their magic. The favourite pick of bride's this wedding season seems to be mango and papaya face pack. All you have to do is mix equal portions of mango and papaya pulp in a bowl and add a little yoghurt to make it smooth. Apply this on your face and wash it after for 25- 30 minutes.
The enzymes in papaya are known to treat dark spots and blemishes, while vitamin C in mangoes reduces dullness by increasing cell regeneration. You can also try these face packs with other fruits of our choice like banana, strawberry, or even orange.
Homemade Face Packs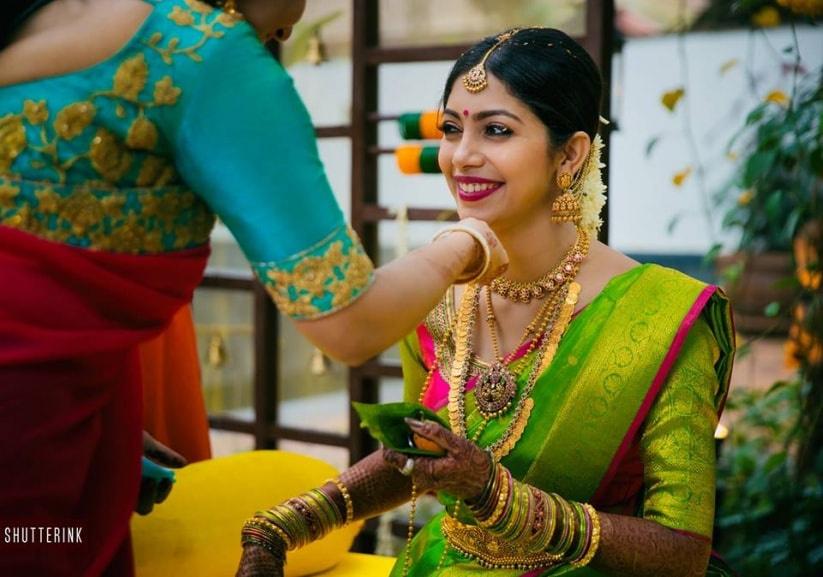 If you have a sensitive skin, then it is best to try one of the homemade face packs as it contains no harmful chemicals and will not irritate your skin. These are also extremely pocket-friendly face packs with an extremely minimal cost involved.
4. Avocado and Olive Oil Pack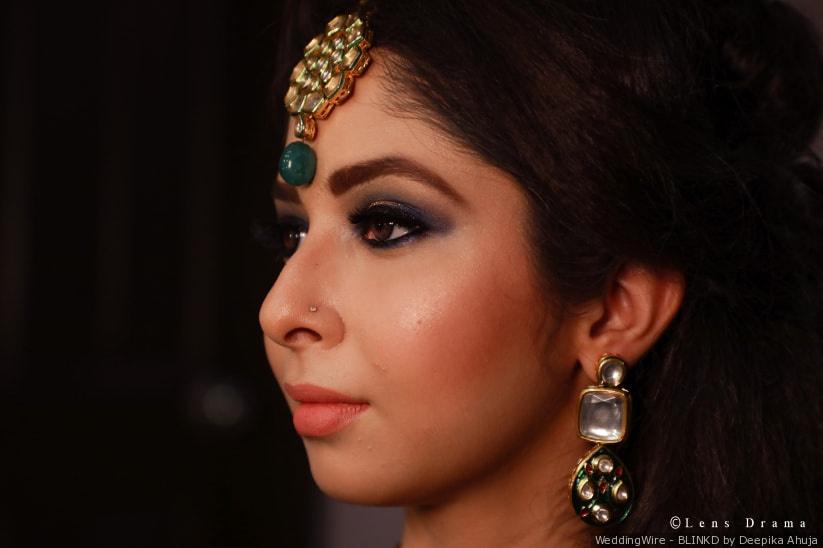 For our dry skinned brides, avocado not just does wonders because it is rich in Vitamin E but also deeply moisturises the skin. All you have to do is take a ripe avocado, mash it and mix it with a tablespoon of olive oil. This mask needs to be applied to your face and left for 10-15 minutes and then washed off with water. This fancy homemade face pack is sure to reveal nourished skin that glows! To see a great difference you can apply this pack twice a week. It is a slightly expensive face pack as compared to the others as both olive oil and avocados are products that are expensive and hard to find in some cities.
5. Hibiscus and Rose Face Pack
If you're looking for a radiant, smooth and flowery skin then you should go with our pick of hibiscus and rose flower face pack. Once you pick these flowers from your garden, make sure that you wash it properly and remove its petals to grind it. Make it into a smooth paste by adding some drops of water to it. Add 1 tbsp of curd and 2 tbsp of fuller's earth (Multani Mitti) and then apply it to your face and neck and leave it for 20 minutes. Wash your face with cold water to see the best rejuvenating bridal glow that you'd want before the big day. You can use this face pack thrice a week for best results.
6. Green Tea & Rice Flour Pack for Exfoliation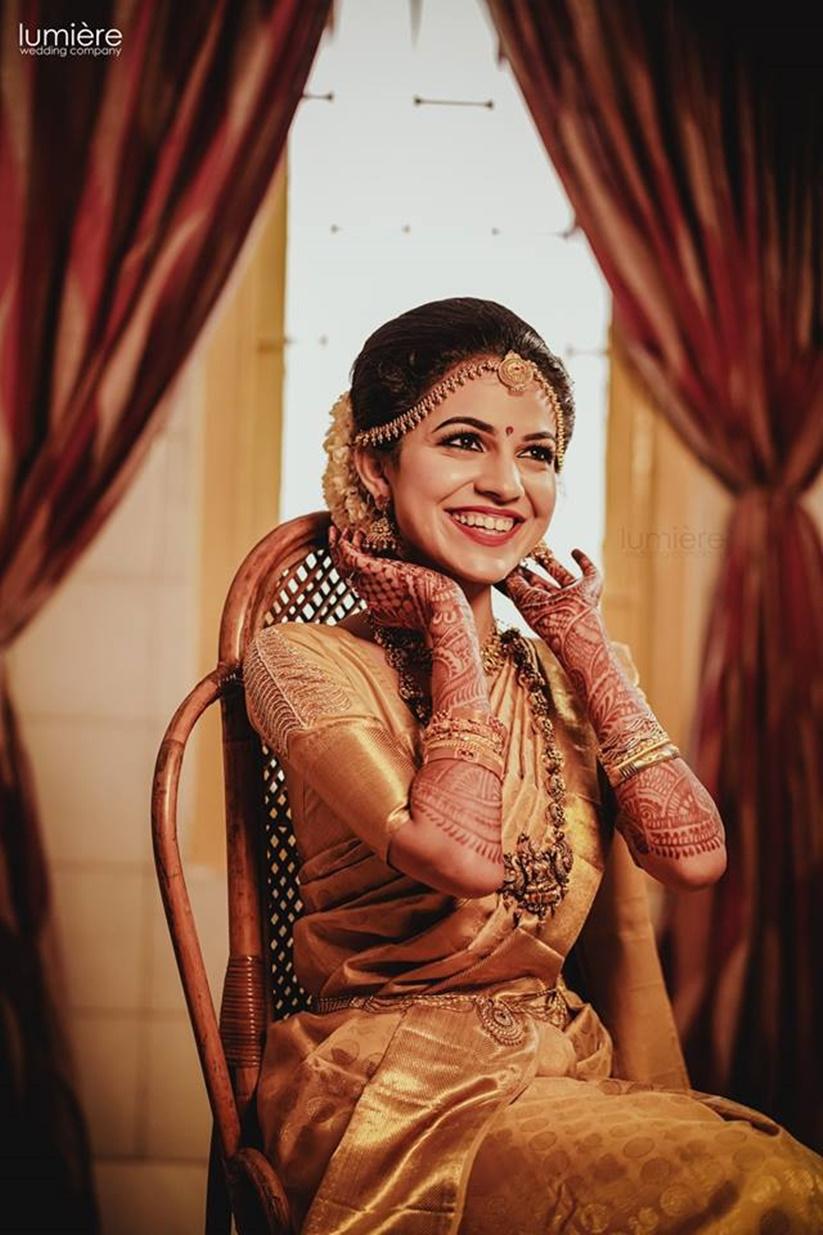 As you already know that exfoliation is extremely important on a regular basis, and even more before your big day. The green tea in this face pack is known to calm the skin and control sebum production whereas rice flour helps in exfoliation. All you have to do is take half a cup of water, brew 3 teaspoons of green tea and mix it with an equal portion of rice flour once it cools down. You can even add a few drops of lemon to make this face pack thicker. Put it on your face for 20 minutes and then wash it off with cold water. This amazing face pack used once a week not just exfoliates but also pulls out the dirt, reduces acne and adds a supple feel to your skin.
Salon Facials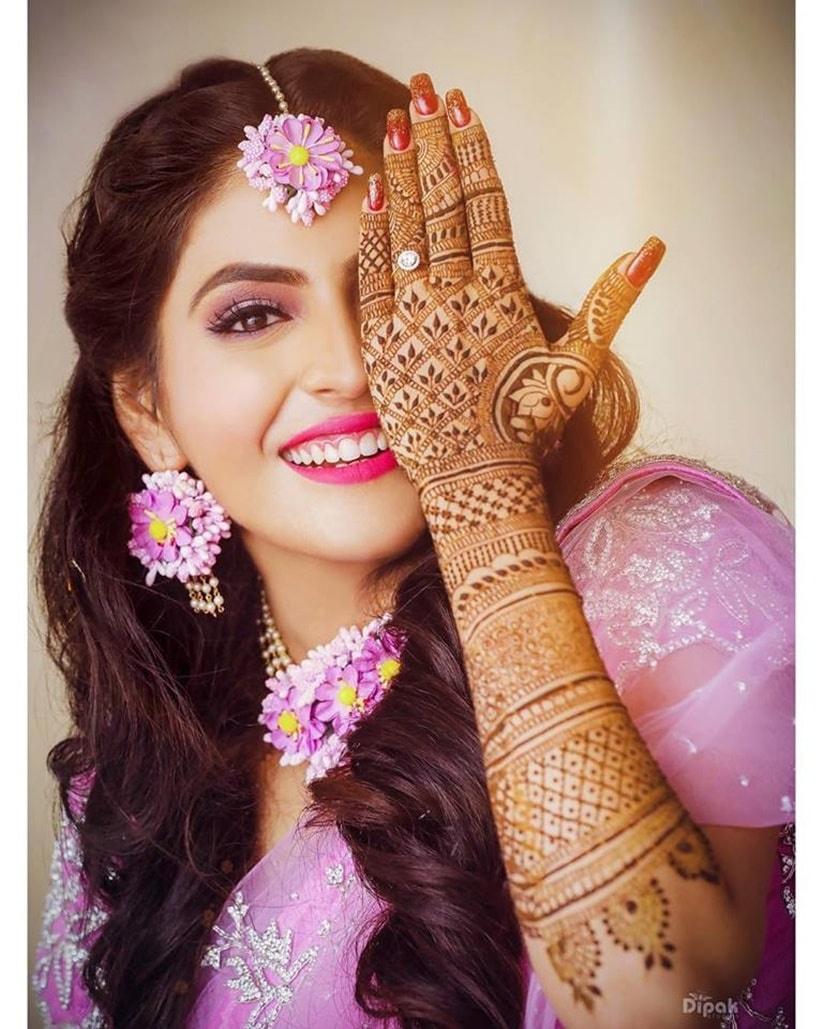 Facials are a very important part of skin care regime for brides. Salon based facials help you eliminate any imperfections on the skin. The most famous ones that make the skin glow even after all the ceremonies get over are mentioned below. Get in touch with your bridal makeup salon now and book yourself an appointment.
7. Chocolate Facial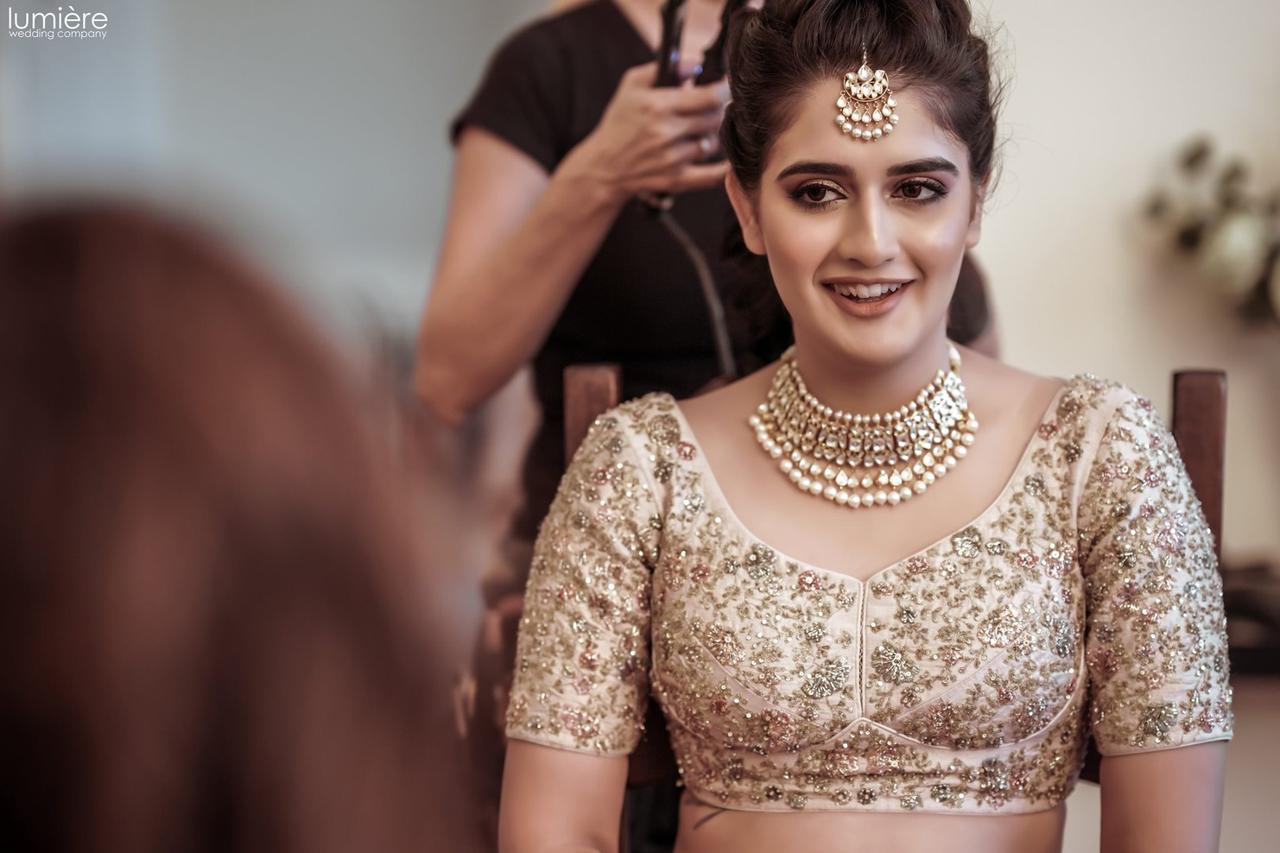 Although a little unusual this one is sure worth every penny. This facial kit is designed for deep cleansing and purification of the skin. The basic content in it is the fine chocolate grains and walnut powder that help remove dead skin cells, along with black/white heads as well. This is a must try for every bride to cleanse the deep pores and let her skin breathe.
8. Gold facial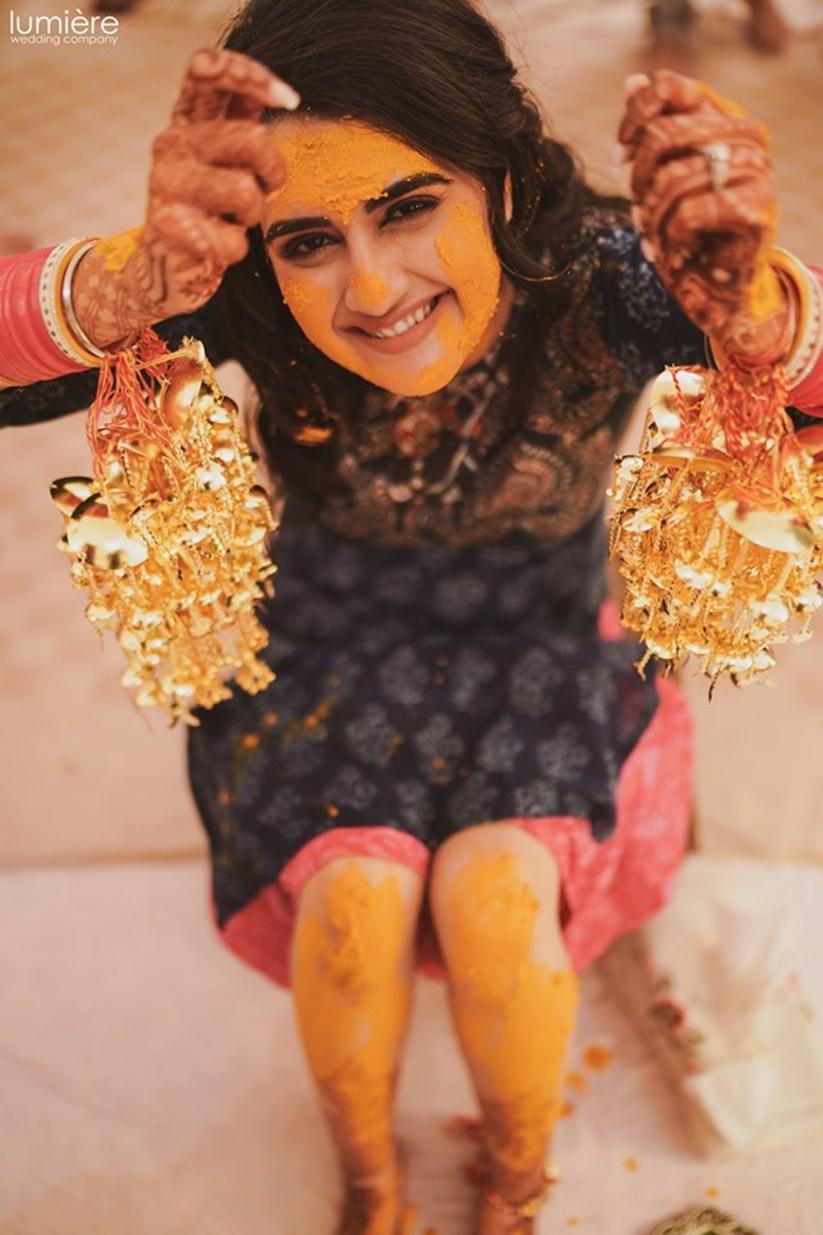 One of the most famous ones for the brides is the Gold facial. It is one of the most powerful treatments that impart complete regeneration and nourishment to the skin. The prime content used in this face pack is pure gold that gives a natural lustre and youthful radiance to our brides for their big day. It not just nourishes the skin but also helps improve the blood circulation and gives you a rather gorgeous glow. You can also try your hands on one of these bridal facials too.
We truly believe that for a bride to get the perfect radiance on her wedding day it is important that she uses a combination of natural, homemade and salon based facials.
Are you not already hooked on to these wonderful face pack ideas? Well, we dare you to try all these one-by-one and tell us in comments which one works the magic for you.