12 Wedding Anniversary Wishes For Friends Right From The Heart
A family-like friend expects just the kind of love as any other relative will on any special occasion. That is why we present to you wedding anniversary wishes for friend which are 100% SMS friendly.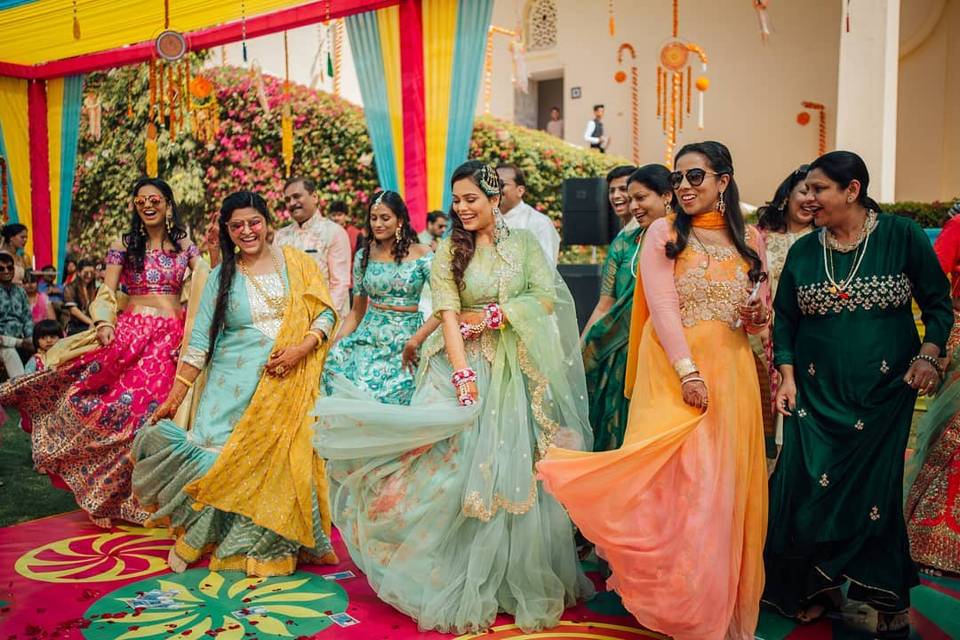 Friends are the first set of people we all look forward to sharing our happiness with. They are the ones with whom we share heart-to-hearts and random rendezvous. They are also the ones who get the most excited, after our immediate family, when we get married.
The feeling becomes mutual when we get to participate in the wedding functions and celebrations of our friends as well. And with time, the bond becomes deeper, as we get to share incidents and anecdotes of being married, and of course, wedding anniversary wishes for friends with them.
Which is why it only makes it fair to extend wedding anniversary wishes for friend which are meaningful and heartfelt. Because we are all caught up in our individual lives, distance only becomes evident but it shouldn't reflect on our wedding anniversary wishes for friends.
But thanks to technology, distance doesn't come in the way of sending across wedding anniversary wishes for friend via SMS, which can bring a smile on the friend's face, to say the least. Making your wishes count on your friend's anniversary, we have listed some interesting SMS wedding anniversary wishes for friend for your consideration. Take a look!
1. 'When I look at you and your wife, I get inspired to build a married life like yours. Keep inspiring the world with your love. Happy Anniversary to you both, my dear friend.'
2. 'I couldn't have wished for a better match for you than your husband. Overwhelmed with emotion, always. Here's wishing you both a Very Happy Anniversary.'
3. 'May your beautiful love grow every passing year, bringing you closer each day. Celebrating this love of yours, accept my wedding anniversary wishes as I feel elated writing them to you. Happy Wedding Anniversary!'
4. 'From being your schoolmate, your bunk-mate, your wing-man to becoming the best man at your wedding; I just want to say THANK YOU for including me in your life. Wishing you and Bhabhi a Very Happy Wedding Anniversary.'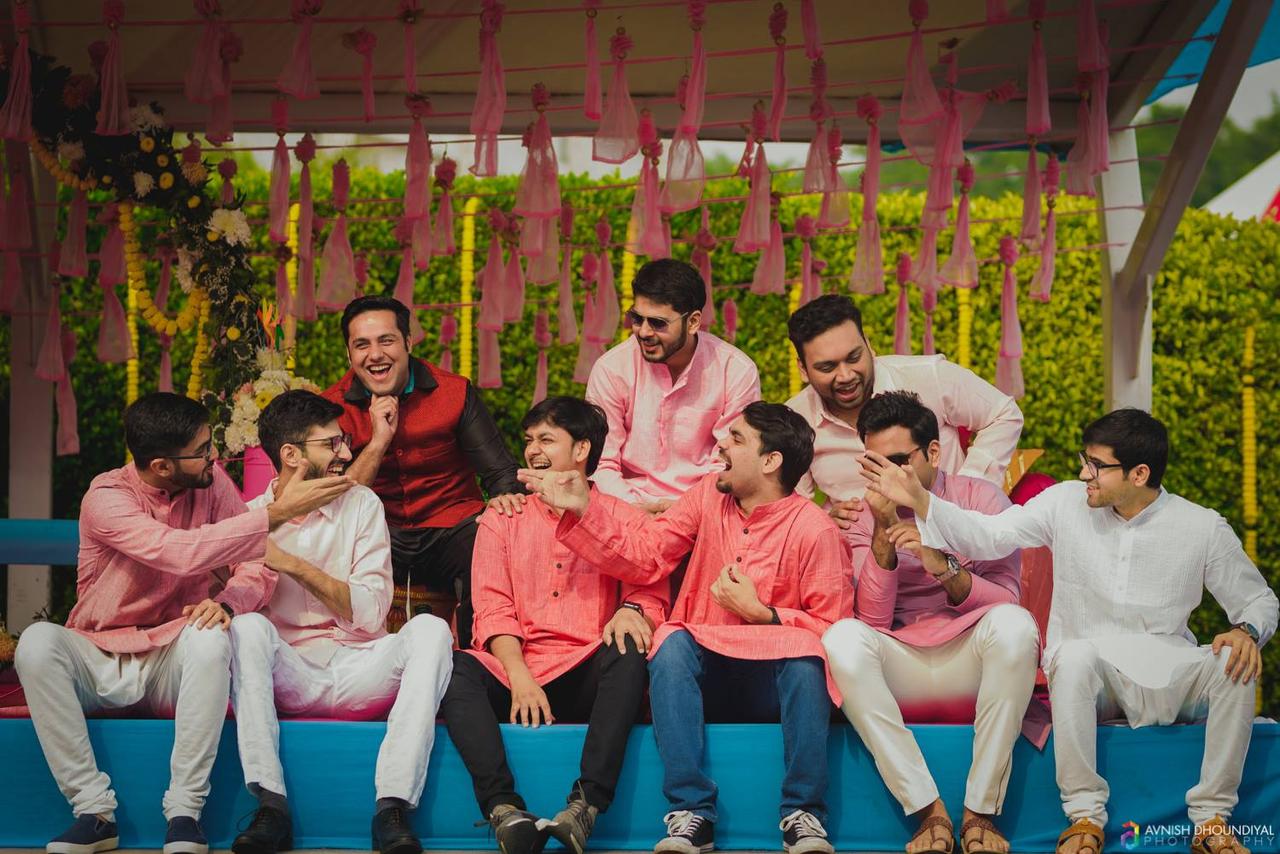 5. 'May each year of your wedding feel like the first bloom of spring. May the love between you be as strong as the scent of the blooms in the air. You two butterflies are my favourite kind of butterflies. Stay in love, forever! Happy Wedding Anniversary.'
6. 'I know the Potterhead in you has always aspired to find Professor Snape's ALWAYS in a fellow muggle. Now that you have found the muggle of your life, your magical story is complete. Wishing you two A Very Happy Muggle Wedding Anniversary. Cheers over Butterbeer!'
Such funny wedding anniversary wishes for couples work best when they know what the joke is all about.
7. 'Roses are red, the sky is blue, my dear friend, your love is in full bloom. You two are #CoupleGoals and no one can take that away from you. Happy Bloomy Wedding Anniversary, you two.'
8. 'I told you this on your wedding day and I repeat it again, you two are what love stories are made of. Teary-eyed with happiness, I wish nothing but the best to my favourite couple in the whole wide world.'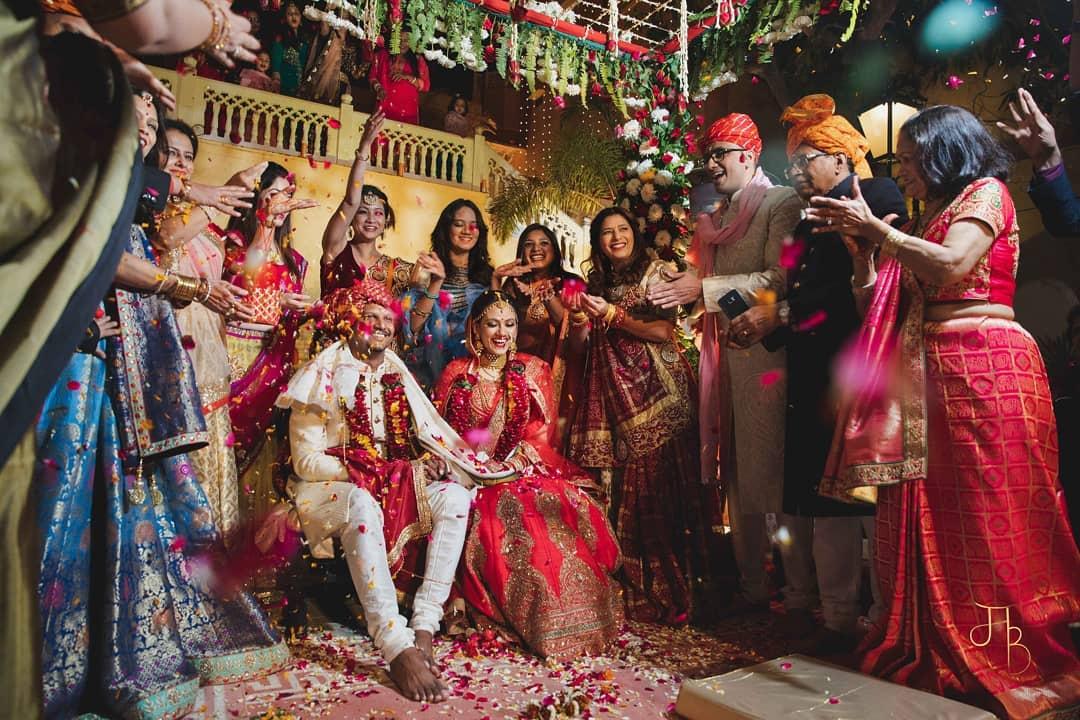 9. 'Congratulations to you both for accepting and living with each other's madness for yet another year. Jokes apart, this Mickey-Mini Mouse kind of chemistry between you two is what we all truly admire the most. Stay this way, always. Happy Wedding Anniversary to you.'
10. 'You two have filled this sane world with your madness. May you two continue living the YOLO life with full zeal, forever and ever. Wish you both the best on your anniversary.'
11. 'Each passing year, I see you two celebrating your marriage, every single day. Here's wishing that every fragment of your time be filled with love, compassion, happiness and togetherness. My best friend and my best bro-in-law, a warm Happy Wedding Anniversary to you both.'
12. 'Your story is what modern love stories are made of. Your love is the epitome of living life, the right way. Thank you for having me as a part of your beautiful journey. Wishing you two a lifetime of love and togetherness, always.'
You can decide to send one special message or can go ahead and send numerous wedding anniversary wishes for friend, via SMS. All these messages are surely going to make the couple feel touched. And in today's fast pace where an SMS comes as a saviour of keeping messages crisp and to the point, make sure that you utilise the medium perfectly.
Select messages that you and your friend can relate to, instead of going for very generic ones. Sprinkle in some marriage life quotes and add a line or two of nostalgia to your wedding anniversary wishes for friend, making them more intimate. This way, with just limited word exchanges too, you two will feel connected, cherishing the special bond the two of you share.
We would love to hear what anniversary specific message have you decided to extend as wedding anniversary wishes for friend or sibling. Comment below and do share with us.