8 Top Bollywood Songs for Your 'Stay-at-Home-Gym' Sessions
Staying at home during the COVID-19 phase shouldn't mean compromising on your workouts. Play these Top Bollywood Songs for a gym-like ambience at home!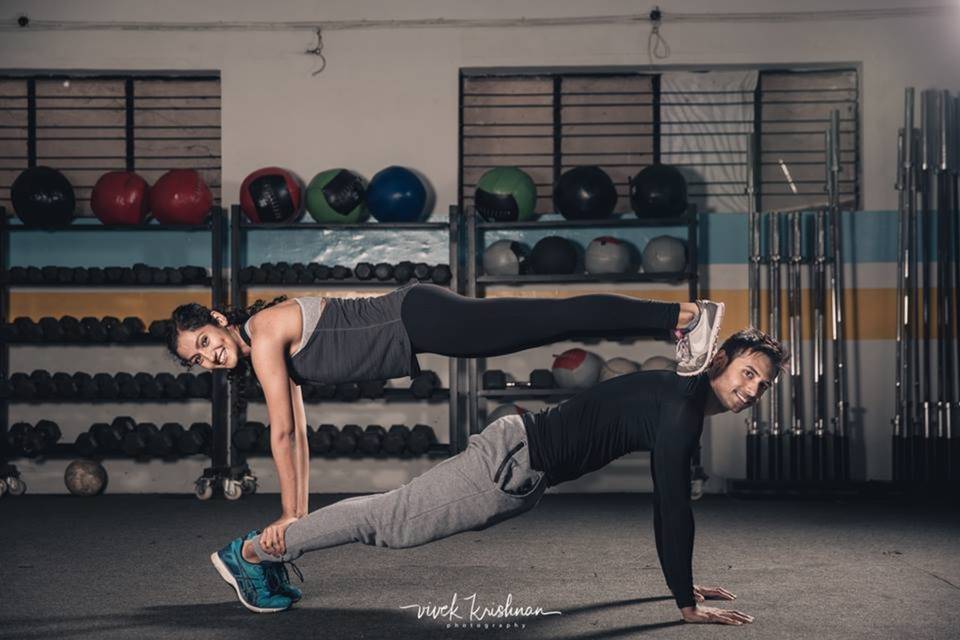 While you're staying home to fight this Coronavirus pandemic, you're indulging yourself in experimental cooking, binge-watching movies and series, snacking...and more snacking! Moreover, you can't go out running, gymming or swimming to burn all those calories! Does that mean you should give up on your daily exercise routine? Absolutely not!
Take notes from fitness experts who have shared so much insight on how you can keep up with your workout regimen while staying at home. And to help you further in that area, we have curated an exclusive Top Bollywood songs list, just for your "at home work out" sessions. Hit play and have fun exercising!
For Aisha (The Sky is Pink)
Once you play this super energetic Bollywood song, you just won't be able to keep sitting on your couch anymore. One of the top Bollywood songs of recent times, this foot-tapping number has vigour, zeal and great beats- just perfect to get you all warmed up for your treadmill running!
Ziddi Hai (Mary Kom)
Now when you're all warmed up, it's time to up the game! This is one of the top Bollywood songs that would work as an ultimate motivation to reach the unreachable heights. Take inspiration from the video for your push-ups, stretching, boxing, squats and planks to work on your body strength. Or you could just listen to the song with your earphones on and let the music and words do all the motivation for you!
Tera Baap Aaya (Commando 3)
Get the groove on with this super peppy song which is a must-add to your top Bollywood songs list! Especially when you're planning to work out at home, you must listen to songs that give you double the energy and excitement. The hustler lyrics and street rap make this spirited song perfect for your regular cycling, treadmill and push-ups.
Dhaakad (Dangal)
Alright, women, put away all your princess gowns and pink lehengas, it's time to get Dhaakad! Play one of the top Bollywood songs for a toughie 'no mercy' workout session! Get down your knees, do the burpees, jumping jacks, headstands and skipping. Don't go soft on yourself because girls gotta get tough! Let the rap by Raftaar give you a push in the right direction and sweat it out with the raw & rusty vibes of the Hindi song!
Senorita (Zindagi Na Milegi Dobara)
The next few top Bollywood songs are for those who believe dancing is the best form of exercising! You get your daily dose of workout while having loads of fun! Learn some salsa and flamenco steps on this super catchy music video while you get your calories burnt. You could play this fun song in between your rigorous exercise for a breather. Let the music take away all your stress!
Kamariya (Stree)
If you want to try your "feet & hips" on some Desi belly dancing, this would one of the aptest top Bollywood songs to work out on. Sweat out in style on this fun peppy latest Hindi song that has rhythm, beats, funk and a lot of Thumka ops! The best part about working out while dancing is, it doesn't feel like an exercise and you don't even realise how much you've burnt. For some extra fun vibes, wear a sassy belt while you sway those hips!
Aankh Maare (Simmba)
Are you a Zumba girl? Then you must play this energetic quirky dance number from the film Simmba, while you workout at home. A remix version of the 1996 song, this is one of the top Bollywood songs of 2018. You can easily practice your Zumba steps mixed with some Punjabi dance moves to this hot and hip dance song. Wear smart comfortable clothes and take fitness to a whole fun level!
Dance Pe Chance (Rab Ne Bana Di Jodi)
Now while we're talking about working out on top Bollywood songs, let's add a perfect dance tutorial song in it! Check out this perky number with easy lessons on how to dance and stay fit! Could there be a better chance to dance?
Whatever form of exercise you choose, make sure to dedicate at least 30 minutes of your day to it. Play the top Bollywood songs to get in the groove, set the mood and simply get started with your workout. Don't forget to warm up and stretch first before you begin. Take a minute of a break between each song to cool down, drink water and repeat! Prepare your own playlist of songs that gives you positive energy and enthusiasm. It's important to maintain the positivity while you're stuck at home, so end your session with some meditation and keep calm!
Do you have any more Bollywood songs that you listen to while working out? Share your favourites with us in the comment section below!