9 Gorgeous Thread Jewellery Designs to Add a Twist to Your Look
Try something new this wedding season to stand out from the crowd! Check out thread jewellery options instead of the traditional gold or diamond jewellery.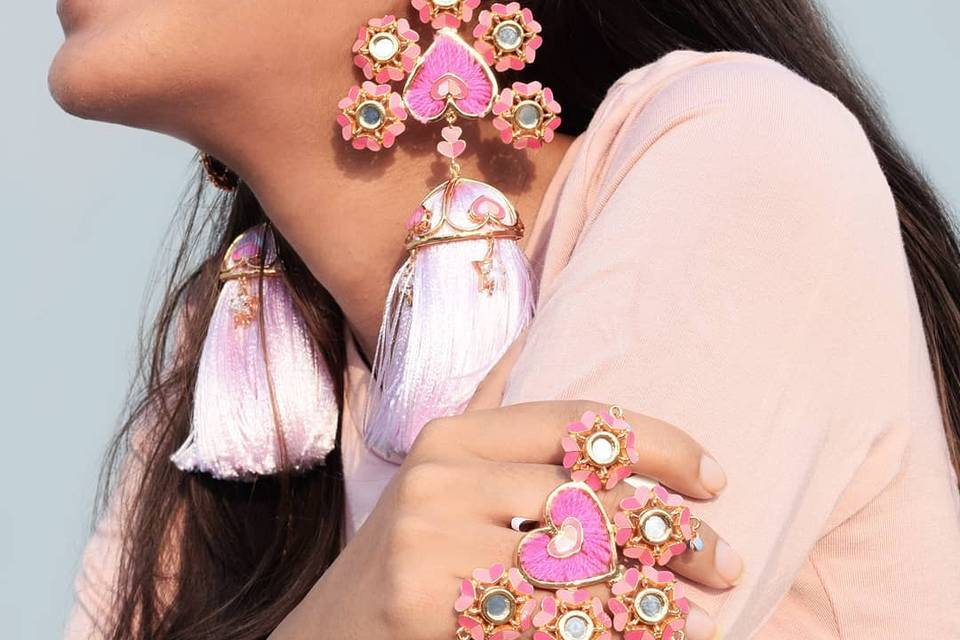 As a bride, you may feel like you have to wear real jewellery for all the events at a wedding, but guess what? There are so many other functions in that one week of every big fat Indian wedding celebrations that you don't have to be super dressed up for! For the simple and more laidback events like Mehndi, Haldi and Pool parties, you can easily ditch the heavy jewellery and go for thread jewellery. It will not only add a twist to your look, but you will also not even realise that you are wearing anything because of it being so lightweight!
Build your collection after checking out these thread jewellery pieces. You can easily see what they will offer you and your look!
Braided necklaces with hangings

Thread necklaces are the most popular thread ornaments of them all and you will see why in this article. This one with thick braids and beaded tassels has our heart. Such a design will work for most casual events and you can pair this with a suit, a saree or a summer dress.
Orange & purple bangles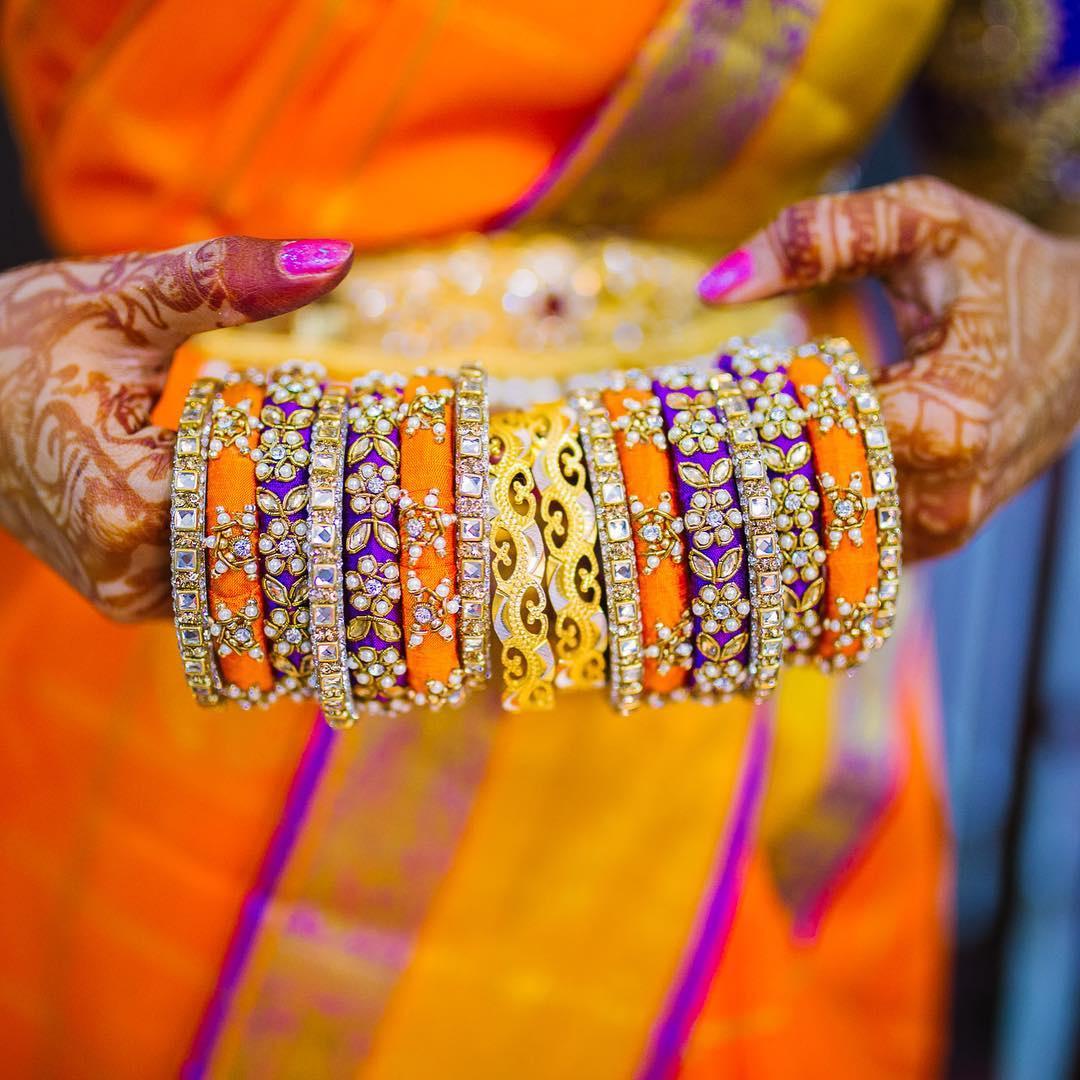 Image Courtesy: Golden Shutter Studio
The next piece of thread jewellery is this bangles set. Just like the image, you can pair with any saree as well as a simple kurta look. As the colour is quite bright, make sure that you keep the accessorising to a minimum.
Daintily braided set with Kundan work

Image Courtesy: Tarinika
Thread jewellery is not just perfect for casual events. Dainty sets like these with Kundan embellishments are an example that you can pair such thread jewellery with heavy Indian outfits as well. You can pair it with a saree or a lehenga and this goes for every woman, including a bride!
Boho thread earrings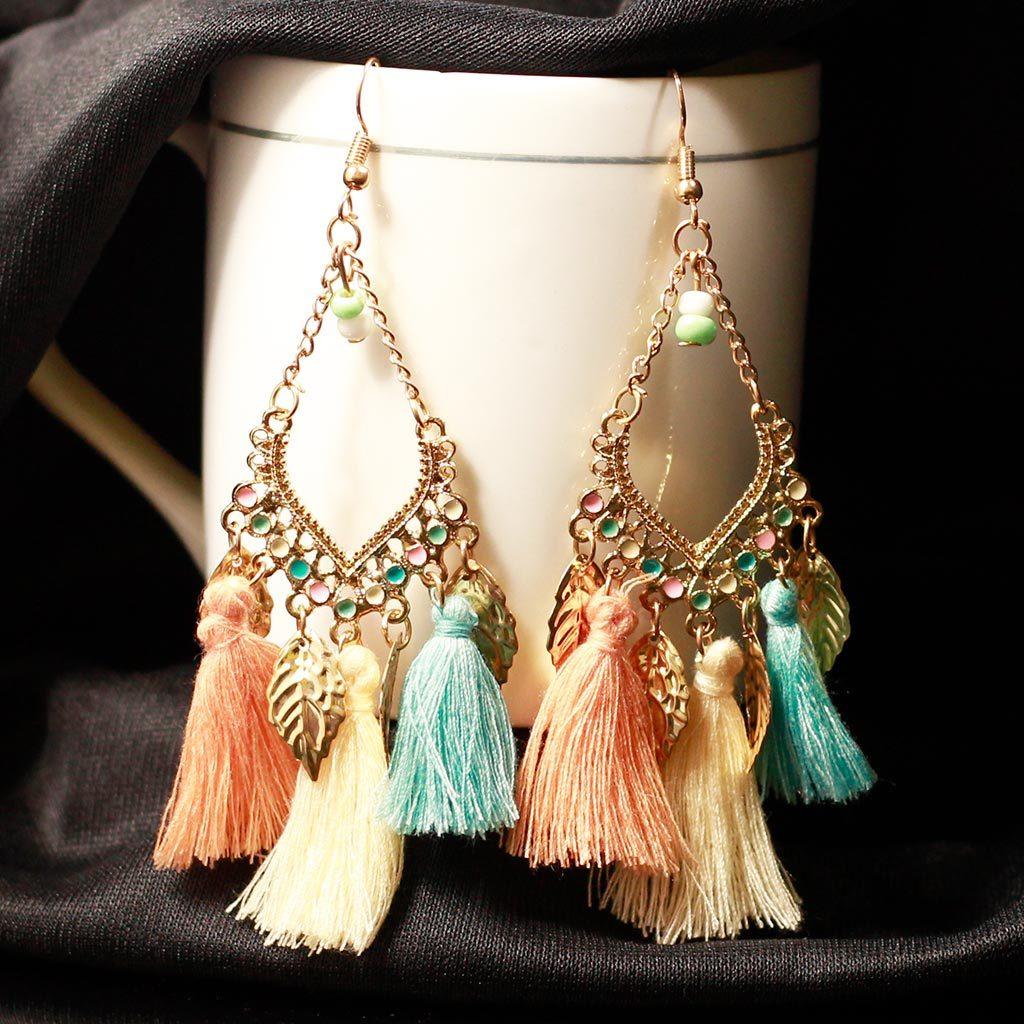 Image Courtesy: Fizz Express
Boho fashion is a term that came in the limelight a few years ago. Simply put, boho fashion is fusion styling, pairing contemporary pieces with traditional or western outfits. You can pair this pair of thread earrings with jeans as well as a dress, even traditional outfits and this is what makes thread jewellery so special!
Gota & thread work earrings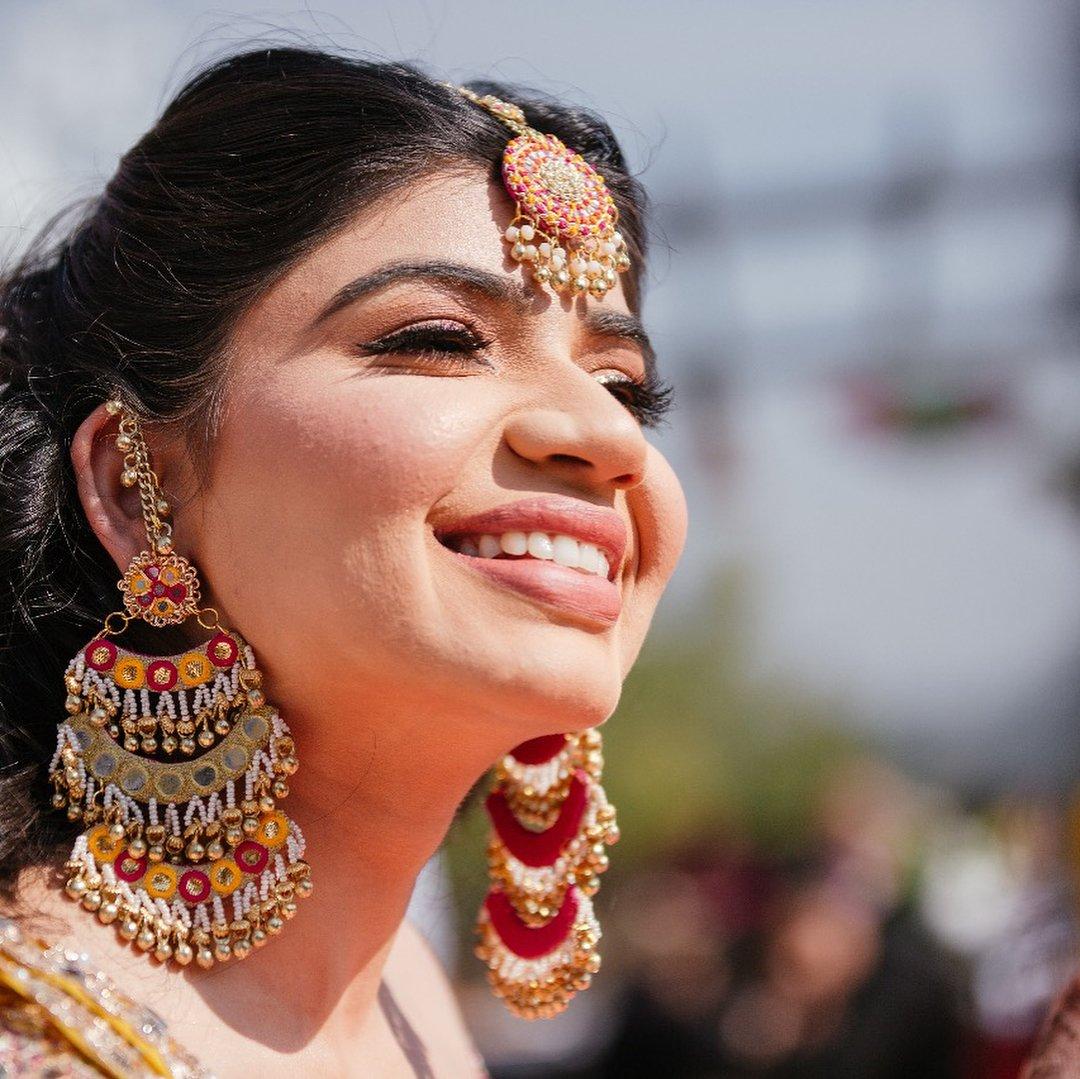 If you are looking for more thread jewellery pieces that can a little dressier and perfect for heavy outfits, this set is something that you will like. This pair of chandelier earrings will go with any saree, suit or lehenga, as long as the colour compliments them!
Modern-day Chandbalis with thread & bead work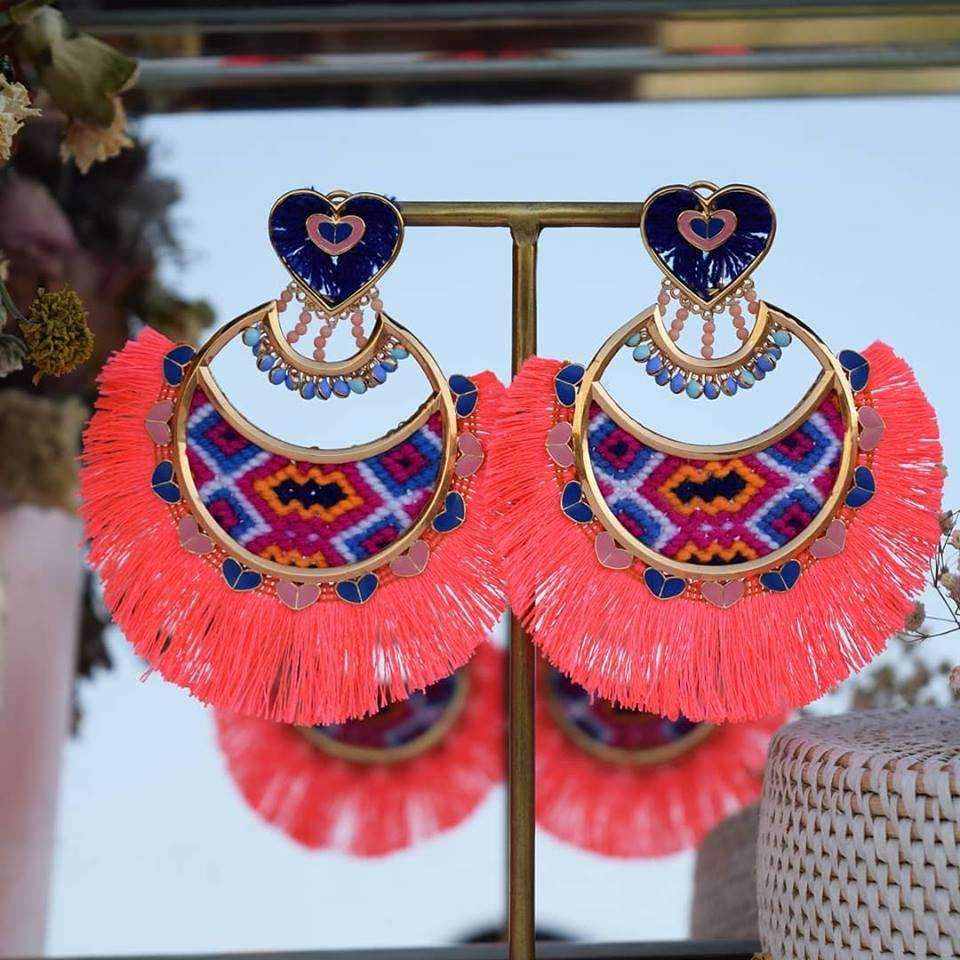 Thread jewellery pieces like these are fancy and you can easily wear them to a wedding, especially for the bridesmaids. These Chandbali-shaped earrings are perfect to pair with western or indo-western outfits.
Parrot green & pink thread bangles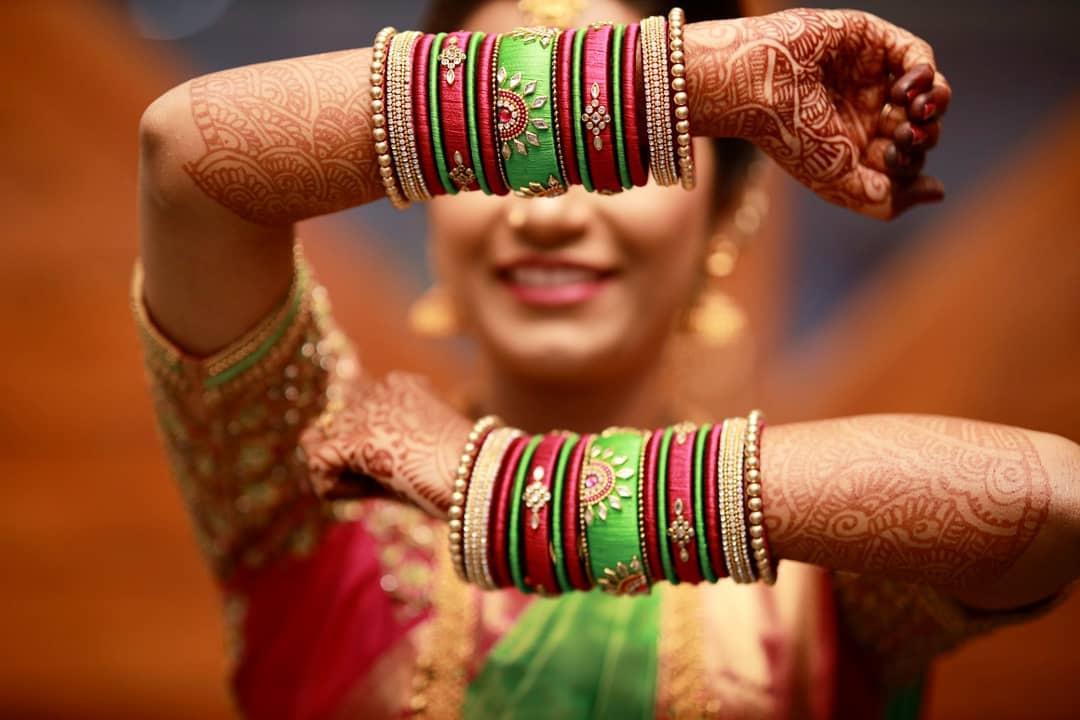 So pretty! Don't you love vibrant pieces like these that instantly remind you of summer? These thread bangles are definitely unique and will make your outfit look super well-styled. The colour combination makes it the perfect accessory for the Mehndi and Haldi, even for the bride!
Shell crochet earrings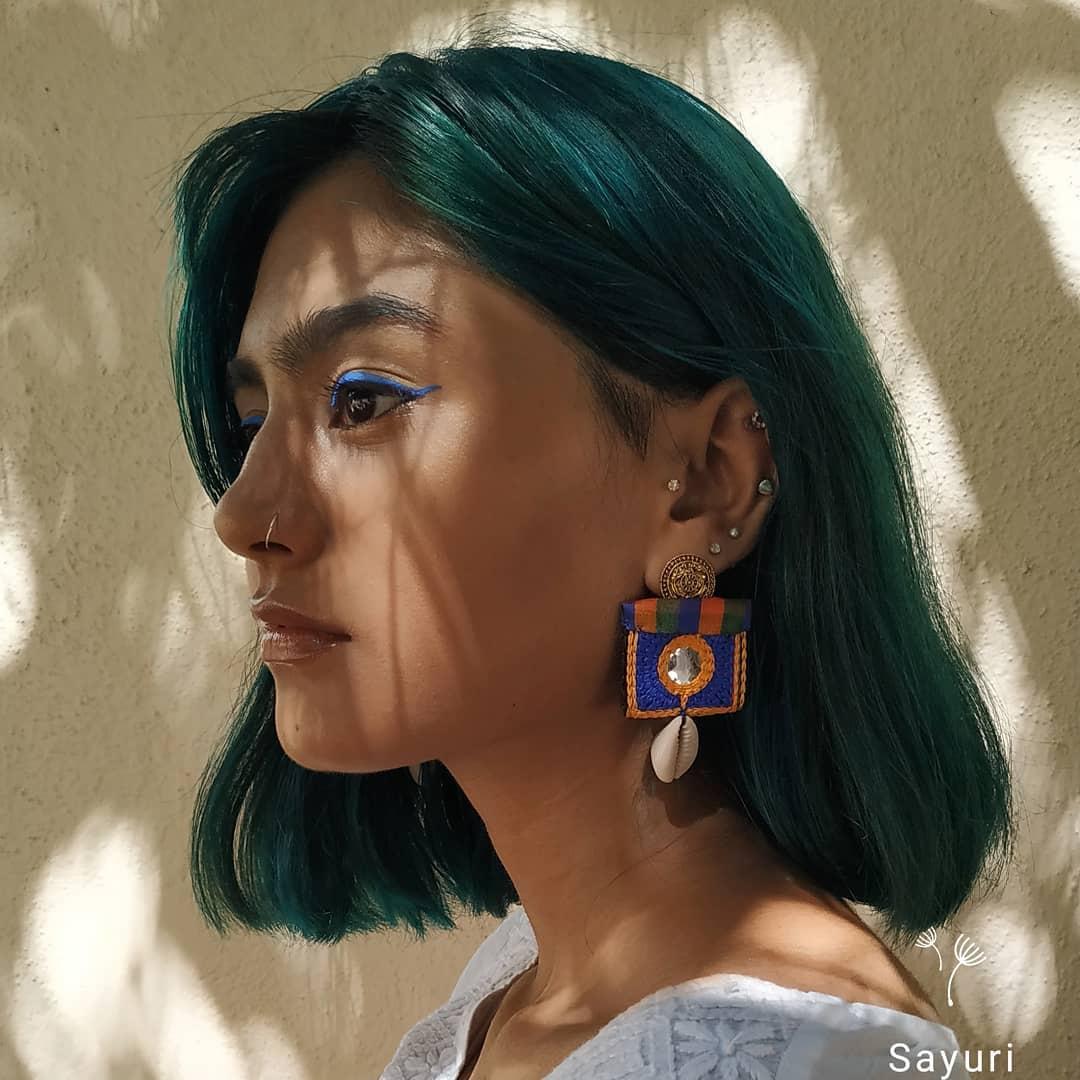 Image Courtesy: Sayuri
If you are looking for thread jewellery to add a splash of colour to your look, you can take inspiration from this pair of thread earrings. The crochet work, coin detail as well as the shell make it an exquisite piece of thread jewellery.
Blue & yellow bangles set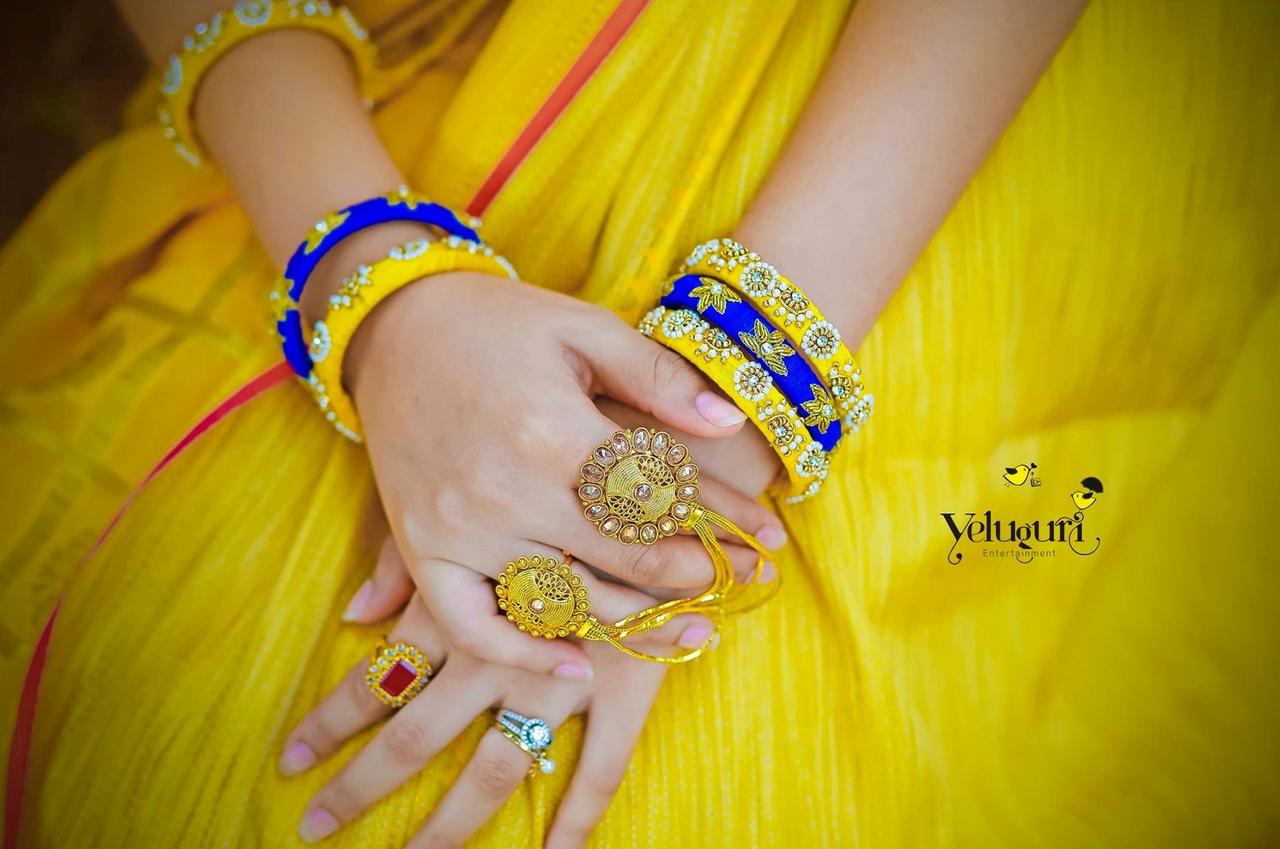 The blue and yellow bangles set is a must-have if you like to experiment once in a while with colours. This is the perfect accessory that will go with anything, from a saree to Anarkali!
Thread jewellery is something that every woman should know about. It can elevate a simple & subtle look and make it stand out. And isn't a wedding the perfect time to look your best? If you agree with us, leave a comment down below and tell us your favourite piece from this collection!
Check out these stores near you that have the best jewellery collections in your city!