#WWIExclusives: Singer Tanmaya Bhatnagar Says The Highlight of Her Relationship Was The Long Distance
New Delhi-based singer-songwriter Tanmaya Bhatnagar tied the knot with her partner, Jonas Bartholomay in an intimate wedding ceremony. In conversation with WeddingWire India, she talks about their beautiful journey together.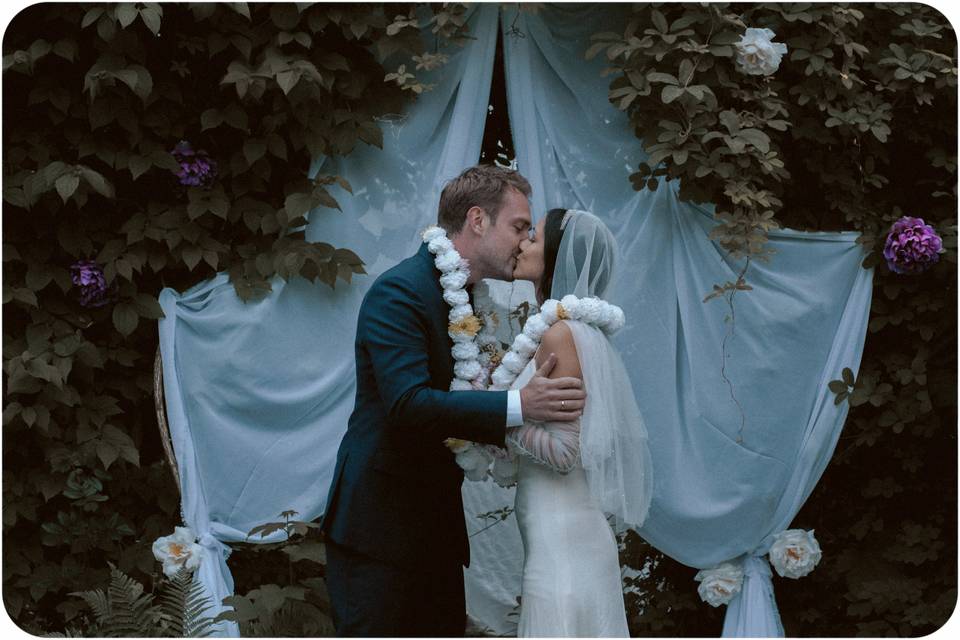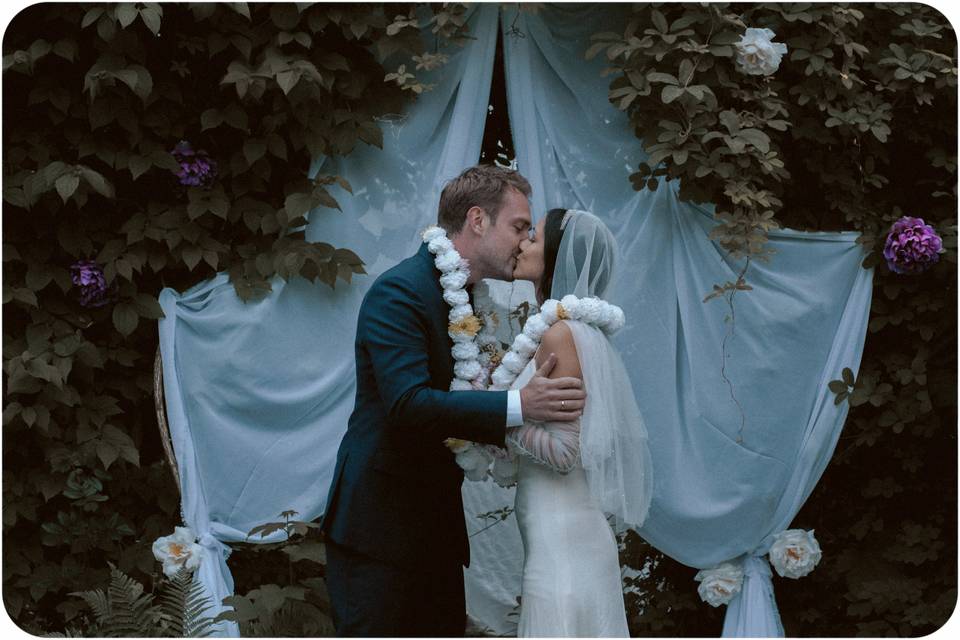 Image Credits: Tanmaya Bhatnagar
We are the generation oscillating between 'active profiles handled by our parents or us in matrimony websites/ finding love in college, workspace or at a social gathering/ and relatives or matchmakers finding the right rishta'. While the possibilities of how we find our partner are one too many, it is not about the 'how' but about the 'who'. As Singer and Songwriter Tanmaya Bhatnagar points out, "It really doesn't matter how one meets."
On Finding Love Online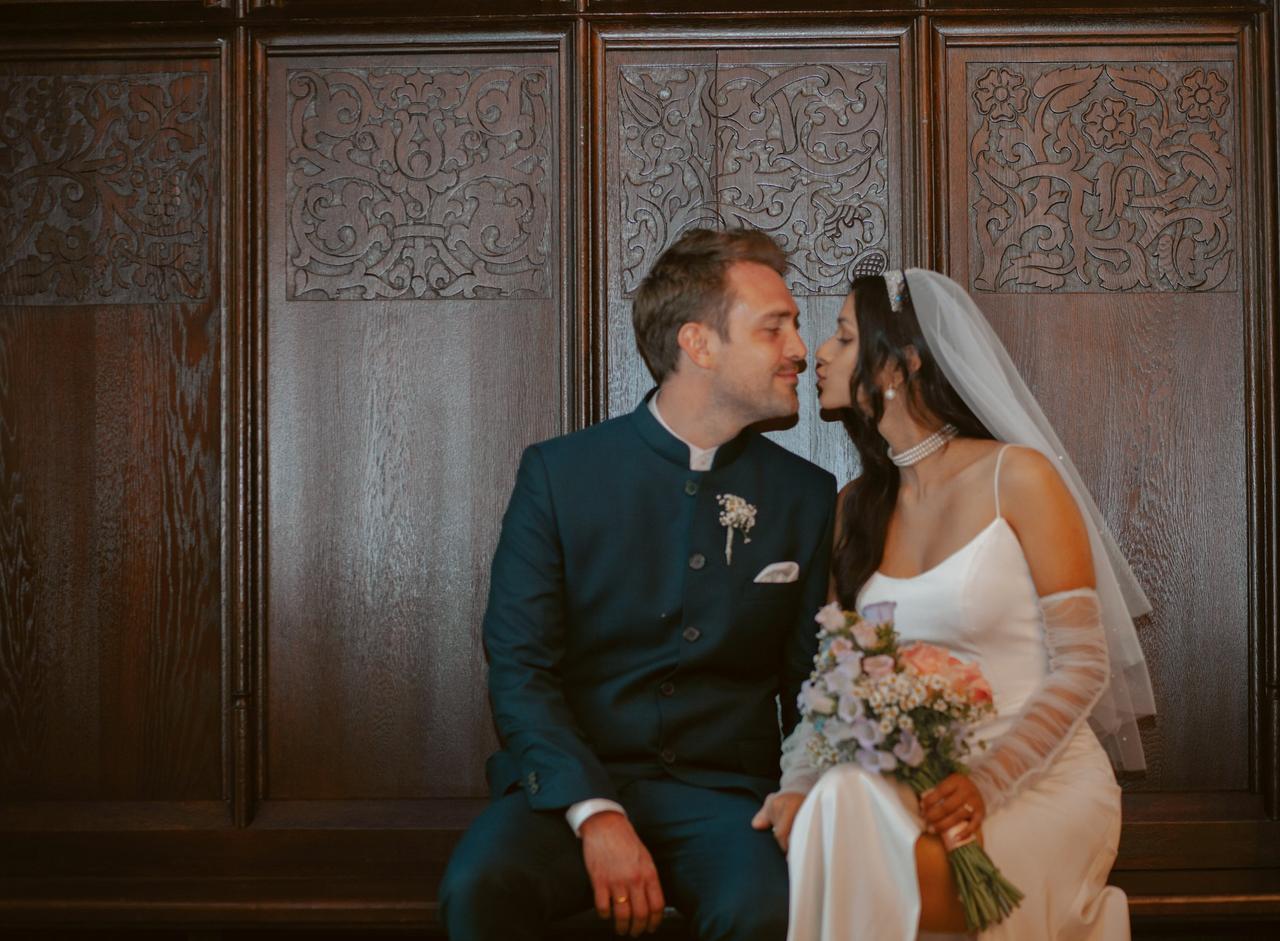 Named as one of the top five female indie artists in the country, in 2021 by Spotify India - Bhatnagar has brought new waves with self-composed soft pop songs and her contemporary singing style. The young artist found the love of her life - Jonas Bartholomay through a dating app. "I wanted to try dating apps because I thought that would be a cool way to meet new people. I believe we are all so online anyway with our lives, jobs, art, etc, so I guess this is a good development. Dating apps can be very terrifying when you are looking for true love, but you've got to be a little picky," she shares. But how does a popular artist navigate her way through a dating app? The young singer humbly adds, "I don't think my popularity was a concern, I think I am very low-key, to begin with."
On The Courtship Period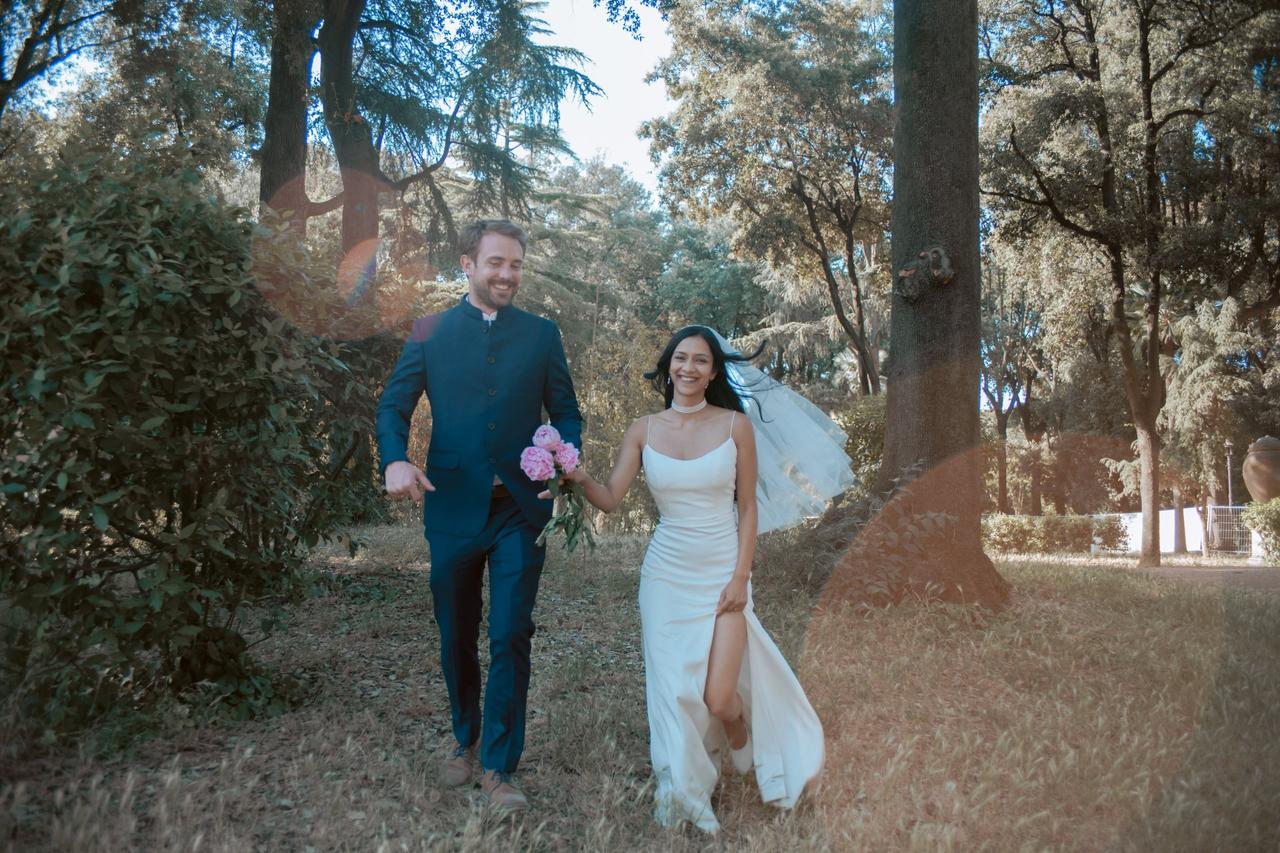 Bhatnagar confirms, "The courtship period went on for 3 years. The highlight for me, believe it or not - was the long distance." While the idea of transatlantic love always inspires romance and tenacity, it isn't every lover's first choice. Explaining how their long-distance relationship inspired them, Bhatnagar shares, "We would plan on meeting each other in different countries. I would go to Germany to see him, and he would come to India. I learned a new language, and culture, and explored new food in the process. The cultural exchange throughout the courtship period has been really nice."
On The Challenges of an Inter-Cultural Relationship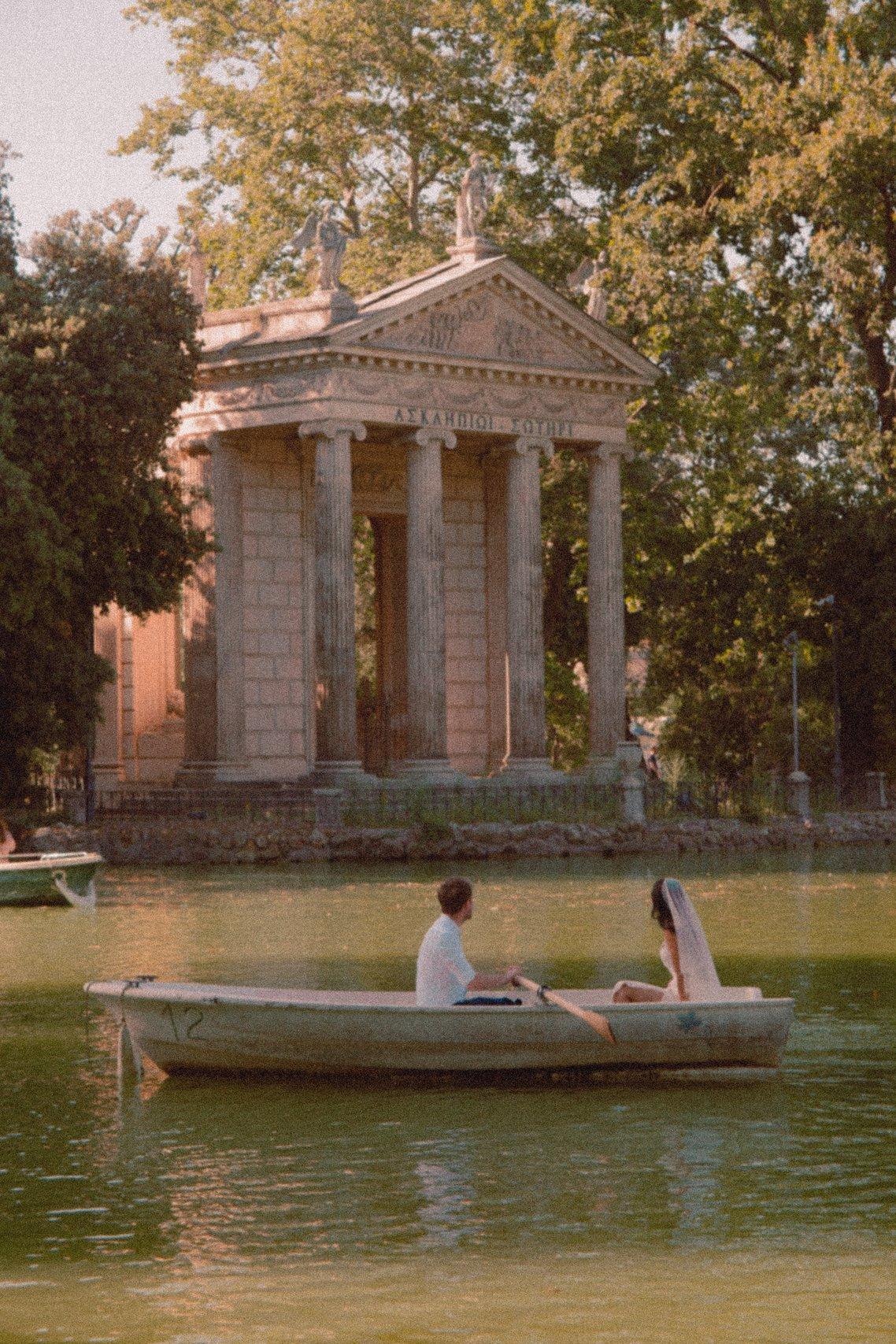 Her response to my question on the challenges of an inter-cultural relationship is as deep as the lyrics of her songs. "We do face challenges every day. But it's also so exciting and rewarding to learn about each other's different cultures. I have definitely picked up on a few myself - like being super punctual like him. He also prefers eating a warm meal for breakfast and lunch. Also not knowing our native languages is a challenge, especially when I travel to Germany, but I am learning now and I have already made great progress."
On Planning an Intimate Wedding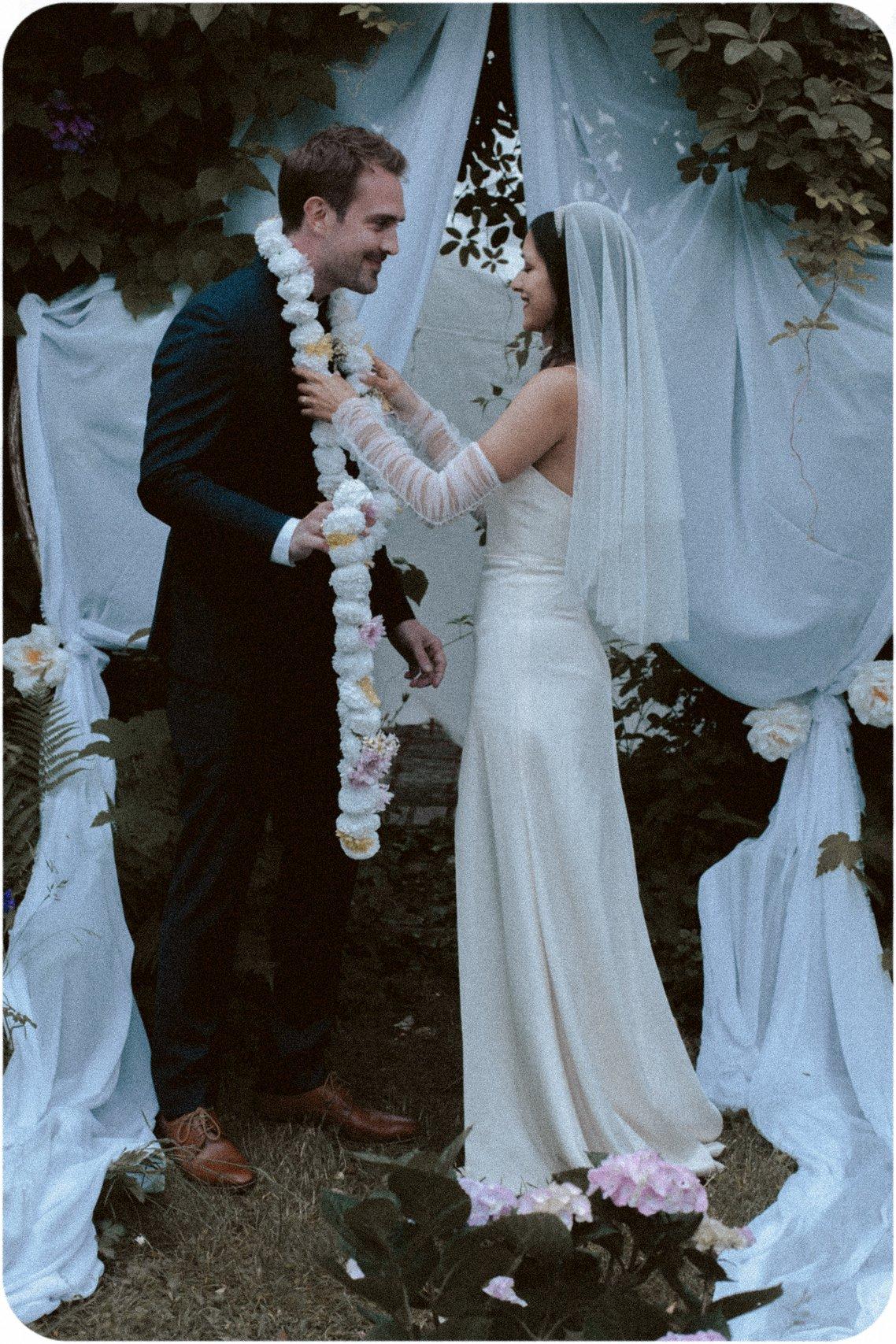 The Nashik-born singer-songwriter's wedding with Germany-based Jonas Bartholomay was the most intimate and personal event. "I am not a big fan of big grand weddings," the singer shares. "I am more into the small little details and quieter moments with my close family and friends. My favorite moment from the wedding was when we exchanged our vows and when my father gave a beautiful speech - the only time I was brought to tears." The bride looked effervescent in a sleek white gown custom-made by ​​D'Aisle Bridals. She did her own bridal makeup and hair and complemented the whole look with heirloom jewellery - a choker pearl necklace that belonged to her mother. The couple chose DIY wedding decorations for their intimate wedding ceremony in the presence of their close ones.
The most beautiful love stories reflect the intensity, commitment, and willingness of the partners to acclimatize to each other's worlds. If you have a similar wedding story that you wish to share with our readers, head to WeddingWire India's Community section and send us your love story today.