Here's How to Know Your Partner Better During Social Distancing
It is a long-distance thing now. So if you are looking for ways to know your partner better during social distancing, then here are some lovely tips for inspiration!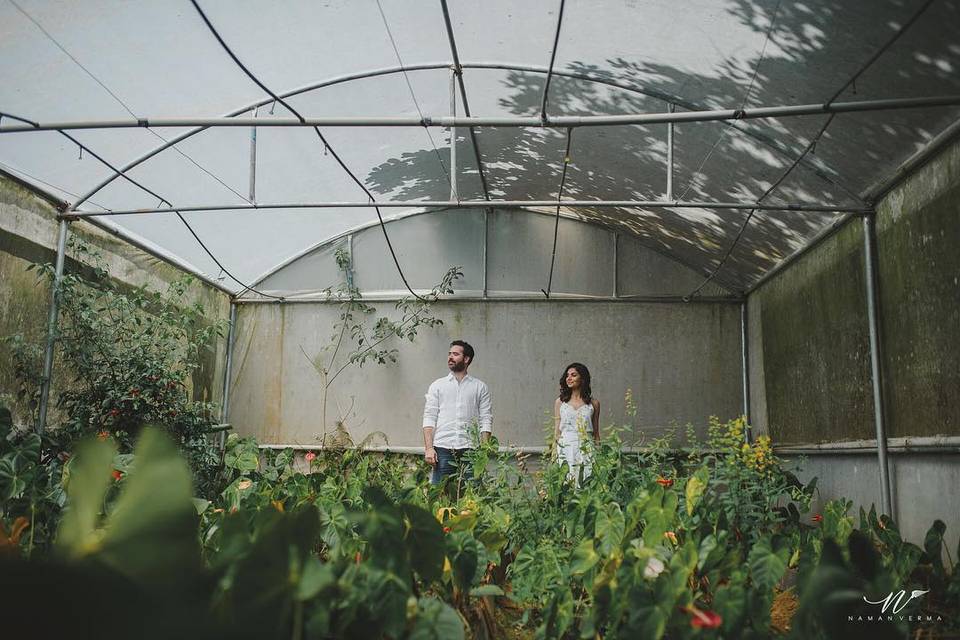 The Newsweek had once published an article where they had said that the biggest nightmare of a long-distance relationship is the lack of regular shared experiences and a common wavelength of warmth that comes quite naturally when you meet often. The initial moment of the call that you have been waiting for, all through the week, becomes awkward with nervousness and you take time settling in.
However, the idea of long-distance relationships has changed overnight with the declaration of the countrywide lockdown and self-isolation measures. It does not necessarily have to be 100 miles away, it can be just 2 blocks down the road, and still very much a long-distance relationship in the times of Coronavirus.
While it might seem all blue and gloomy without your partners, the self-isolation period is not that terrible after all. While we struggle to stand by the rules for a bigger cause, this time dedicated to social isolation can be used to know your partner better. It is definitely not the cruise getaway you might have hoped for but the period of social distancing can also be turned into a romantic time with your partner.
To help you know your partner better during social isolation here are some tips and suggestions. It is after all love in the times of Corona!
Write a Letter
There is a certain warmth about the old-fashioned hand-written letters. It is an underrated wonderful way to foster the intimacy and love that you can cherish forever. However, sending letters or cards to each other often might be a task for those who are in the practice of writing. Instead, you can write a long letter to each other expressing the emotions and the little moments that you treasure with each other. This letter will not only be a way to know your partner better, but it will also be a beautiful trove of memories that you can hold on to forever.
Write your hobbies down, your favourite books, your favourite primetime show and so on. Mention the minutest details and do not let the length of the page limit it. Imagine reading your letters out to each other years after you have tied the knot. It must be an amazing feeling to look forward to.
Plan Your Milestones
Avoid any clash of routines with your partner and make a plan where you both communicate with each other more often. Invest time in video chats and make it a routine. This will not only reduce the feeling of listlessness but also give you the time to plan your milestones. This time at home gives you more time to think and reflect not only on yourselves but on your relationships and you can plan "when this lockdown is over we will..." moments.
It could be a fitness goal, a travel plan, how you celebrate your first anniversary or where you will have your first dinner after the lockdown is over. These deep-seated conversations that you communicate with your partner speak a ton about your personality and the things you like, not to forget your expectations and milestones. They help you come together to know each other better during social isolation and feel closer even if it is not physically possible.
Routine Calls & Video Calls
While most of us have lost track of time and are blurring out the lines between work and personal life with the entire work-from-home scenario, you must be wondering what to talk on video calls? No, the routine phone calls and video calls are not to check on you or crib about the situation, sometimes it can be about a movie night too.
You can be on one side of the phone and your partner can be on the other. With apps like Gaze, you can watch movies online together instead of the classic way of telling each other to start the movie together while staying on call. It does not have to be a movie, maybe be the poet of the golden era and watch the constellations at night with your partner and talk endlessly on call.
Participate in Online Contests
A general survey on communication claims that the richness of the technology platform matters. You can be on video call all day and yet feel distant from your partner due to lack of verbal cues, vocal tones, facial expressions and so on. But if the platform brings you together to participate in contests that allow you to know about each other's interests in a fun way, there is nothing better. You can personalise quiz questions about yourself or your partner and partake in the fun.
The wrong answers are not only worth a laugh but they also bring clarity about what is apt. Indulge in online compatibility tests, or games where you decipher who you were in your past life and so on. It might sound absurd to one, while the other gets super excited about it. But in situations like these, you learn to cooperate and uphold each other's character without compromise.
Better Than a Date
What is better than a romantic date? An uber-romantic double date. If you and your partner were engaged while normalcy was still in the country and not during self-isolation, would you not like to know his friends and vice-versa? The answer is an absolute YES. After a few private romantic candlelight dinners on a table for 2 reservation, it is time to make each other meet your own set of friends. This brings out a lot of stories to the table for the partner to enjoy and get to know you better.
You can arrange for a double date or a group dinner by involving your friends in the fun. Join the video call with a platter of dinner and some wine, because alcohol has never failed as an ice breaker. Hear his best friend spill the beans as your partner in crime does that for you. It will definitely be a lot of fun and spice up the relationship while letting you know your partner better during social distancing.
Play that Game
It could be some hilarious rounds of Never Have I Ever, a game of 20 Questions or maybe a game of cards turned kinky over a video call. There are couples who played Scrabble and word games like ATLAS too. Whatever "that" game would be for you to let each other take a peek into the darkest and most embarrassing secrets of your lives, play it.
You will definitely get to know your partner better by giving him or her the comfortable space and the open ground where they can speak their mind without worrying about any judgements. But that doesn't mean there will be no making fun!
Plan to Visit Your Hometowns Together
Even if this might sound like any other travel plan you must have made with your partner during the self-isolation period, this means so much more. To plan a visit to your respective hometown provides your partner with positivity, openness and assurance. It is a humble way of letting your partner know that you are interested in knowing them better by visiting their hometowns and listening to your " When I was 12, I..." stories while you can share your own too.
While the plans are big and you have all the time in hand to make them flawless and perfect, make sure to avoid any fallacy of planning. If you are not fully convinced about some plan, do not commit to it.
Join A Collaborated Class
With all those classes coming online and the experts guiding you with their routine on the screen, it is very easy to enrol yourselves for a collaborated class. Be it cooking, painting, pottery, yoga or whatever you and your partner's mutual interest is, you can participate in the online classes together and learn a new skill by the time life regains normalcy.
This will keep the two of you occupied and interested and at the same time give you more time to bond with your partner over the same hobbies that you have picked. Social distancing or not, the idea is to keep communicating and doing it patiently in order to know each other better.
It is very important to value and respect each other's emotions at all times and especially now because the circumstances are testing. However difficult it gets, you have to keep in mind that the goal is to know each other better and work towards that which will only bring you to the silver lining sooner. Our advice would be DO NOT put your arguments on hold.
Make the most of this lockdown period while abiding by the social distancing rules by knowing your partner better during the isolation.
You can meet after days and it would still feel like butterflies in your stomach. The special feeling of letting your guard down and also knowing your person is inexplicable in words and you both must put in your best efforts.
Indulge in activities and platforms that provide you with positivity. Play online games or some good music over the call, maybe take the guitar and strum some romantic tune for your love while you both cannot actually sit hand in hand for quite some time. The businesses have contingency plans, there are red flags everywhere receding for a better tomorrow and amidst these, enjoy your #LoveInTheTimesOfCorona because every situation with your loved one now will be a cherished story to tell later.
If you and your partner have any more ideas that will help you know your partner better during social isolation, let us know in the comments below.