The Emotions You Feel & What It is to Be the Sister of the Bride
Are you the bride-to-be's younger sister? Believe it or not, these things will LEGIT cross your mind as your Behna bids adieu. We are 1000% sure! CURIOUS? Read to find more!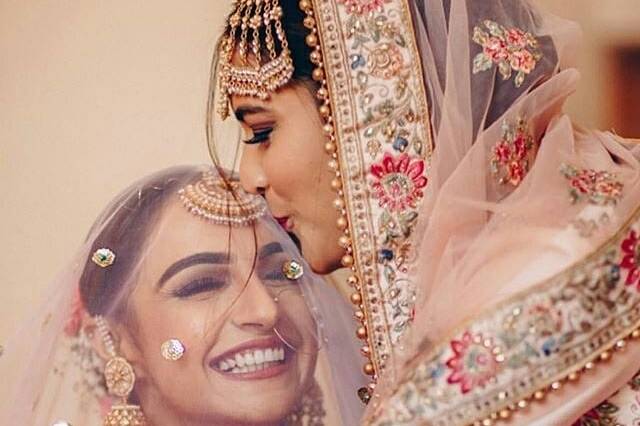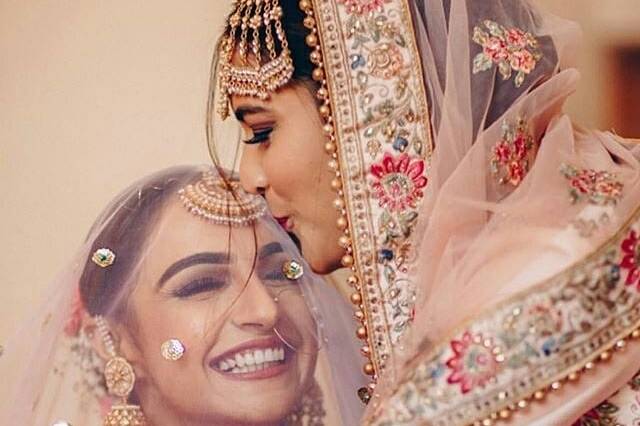 Image Courtesy: Shades Photography by Ashwin M
Remember how many times we captioned our Instagram posts as
#SistersBeforeMister
or
#SistersForLife
?
Growing up with siblings
comes with its own share of highs and lows - good times and bad times. From the midnight hunger pangs to shopping till on of you drops - having a big sister is literally a blessing in disguise.
Now, that your sister has decided on the title of '
Mrs.
PRINCE CHARMING
' and have somewhat finished her year-long
wedding planning
, you will find yourself torn between two sides - one that is 'happy' as she found her happiness and the other a little 'sad' thinking about the painful Vidaai.
Here are all the feelings, emotions and thoughts that will encircle you as she moves from
wedding planning
to her newly found status of a married woman. Believe it or not, these will cross your mind, we are 1000% sure as these are pretty legit & super accurate.
Is It Really Happening? Iski Shaadi Ho Rahi Hai? OMG, What???
Yep, this feeling is going to take over very soon, just wait for it, it's coming, your sister really is getting married.
When Did We Even Grow Up? Abhi Toh School Me the Hum!!!
Won't we all want to pause or at least slow the process of growing up? We sure would and especially if our sister was getting married anytime soon.
Ye Tou Chali Sasural - Behna Hui Parayi
Yep, she's going to make a run for it and there isn't anything you can do about it, no matter how hard you try. So wish her the very best for what awaits her.
Finally, Ghar Ki Shaadi - I Will Also Create a Hashtag Like Deepika Padukone's's Sister #LadkiWale
Let your creative juices flow and come up with hashtags that will make your Behna's wedding go viral on social media. Or, better yet come to our community and we'll ensure your wedding hashtag is nothing less than #SonamHuiParai
All the Boys in Groom Squad Be Ready - Here I Come to Break Your Hearts
Saara Zamaana...haseeeno Ka Diwana...Yep show them what you've got sis!
God, There is So Much to Plan With Almost No Time Left
Fret not, you've got this. Also, use our awesome wedding checklist and we promise you won't pull your hair out.
Cannot Compromise on My Look - Need Different Outfits, Jewelry, Makeup, Heels
You must look like a walking dream and yes this is how you'll do it!
These Love Handles Are Killing Me - Need to Shed Weight - STAT
Hey there workout and see you later junk food!!! Follow this STAT!
Why is She So Moody All of a Sudden? Cruella Tou Thi Hi Now She Has Also Become a Bridezilla
We guess she always had it in her to be both really (wink, wink)
She Better Be Grateful for All That I'm Doing
Believe us, she must be, you just don't know it yet!
Dance Practice - Stage Pe Aag Tou Mai Hi Lagaungi
Disco Diwaane - The stage is yours to burn baby girl!
She Better Include Me in Her Bachelorette Party's Bff Squad
You are going to put the 'FUN' in her 'FUNTASTIC bachelorette party - we trust you!
All This Stress and Hard Work - I Better Be Treated With a Vacay Once She is Gone
And you shall be, just wait for it. Good things are coming for you, in plenty!
Finally, I'll Get Her Room - Bachpan Ka Sapna
The bigger the room the better the vibe, are we RIGHT or are we RIGHT?
All the Attention - I'll No Longer Be the Neglected Child - Yes - Papa Ki Pari
"I want this" "'I want that" "I want it all" - All your dreams will come true now, just wait for it
The Extra Closet Space - Clothes - Heels - Makeup - Yaass
Enough said! More space = more clothes! Simple math!
Income From Joota Chuppai - 1,00,000 Tou Bante Hai
Why stop at 1,00,000? Fish out for MORE!!!
Jeeju Better Treat Me Well - Treat Me Like a Queen, Yes, Please
You were born to be a Queen, Queen!
Wait...who Will Cover for Me on Night Stays and Parties? Snap
You must have forgotten this, right? We know you did.
And the Extra Money? Ab Extra Money Kaise Lungi Isse
Errr, Paytm, Gpay, bank transfer? You'll find ways. Don't let her off the hook that easy!
Errr...agla Number Mera Hai - Rishtedaar Will Stop at Nothing Now
"Shaadi? Abhi? JI NAHI"
Yaad Tou Ayegi Meri? Right?
Of course, she'll miss you. She's the B of your Betty and you're the V to her Veronica.
She Better Not Forget Me - What if She Does?
She won't we promise and you know it too!
I Am So Not Ready for This Snap
Nobody ever is sister. But you need to wish her for the best and bid adieu as she embarks on this new journey.
She was your partner in crime, your shoulder in times of need, the closest thing you've had to a real friend. But, know this, as all good things come to an end, there will come a time, when you'll embark on this journey yourself. So, for now, enjoy planning your sister's wedding as much as you can because you won't get to live it twice. Make new memories and hold onto the hold ones forever!
If these gifs rung a string in your heart, just as they did to ours, use these to pen down your feelings as you bid goodbye to your sister as she starts a new phase of her life...