How to Plan a Wedding in 6 Months? Keep These Things in Mind
Worried about your upcoming wedding? Don't worry – just check out this comprehensive guide on how to plan a wedding in 6 months!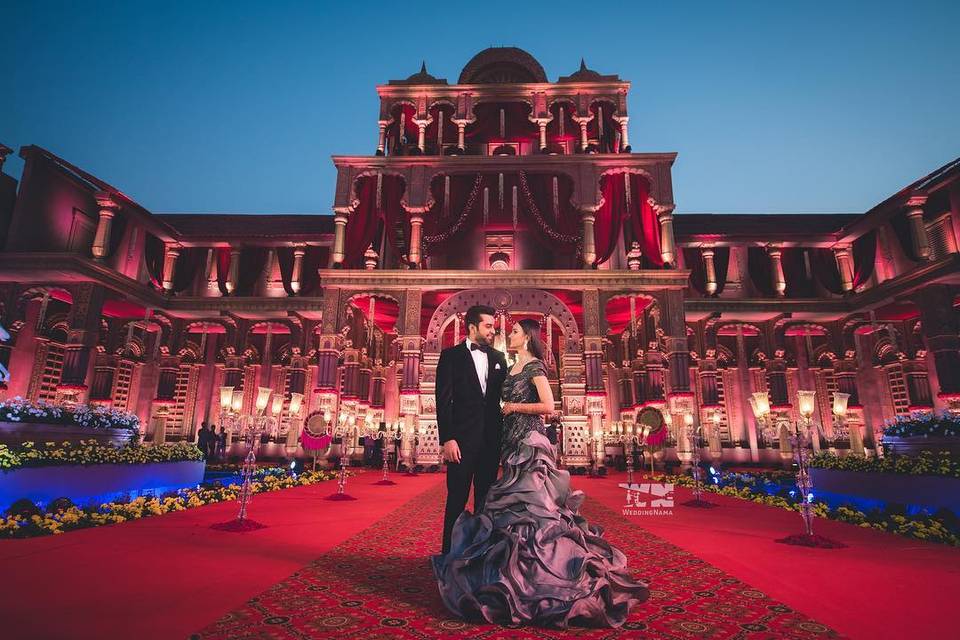 We all know how arduous an Indian wedding can be and the immense planning that goes into creating a successful wedding. It requires months of planning or maybe even a year to get the right kind of items you may need. The destination or the event space of your wedding, the outfits and jewellery, the caterers and the cinematographers are the few of the many things you need to keep in mind while planning a wedding. In order to help you with your planning, we have come up with a guide for how to plan a wedding in 6 months.
1. Start with the outfits and makeup artists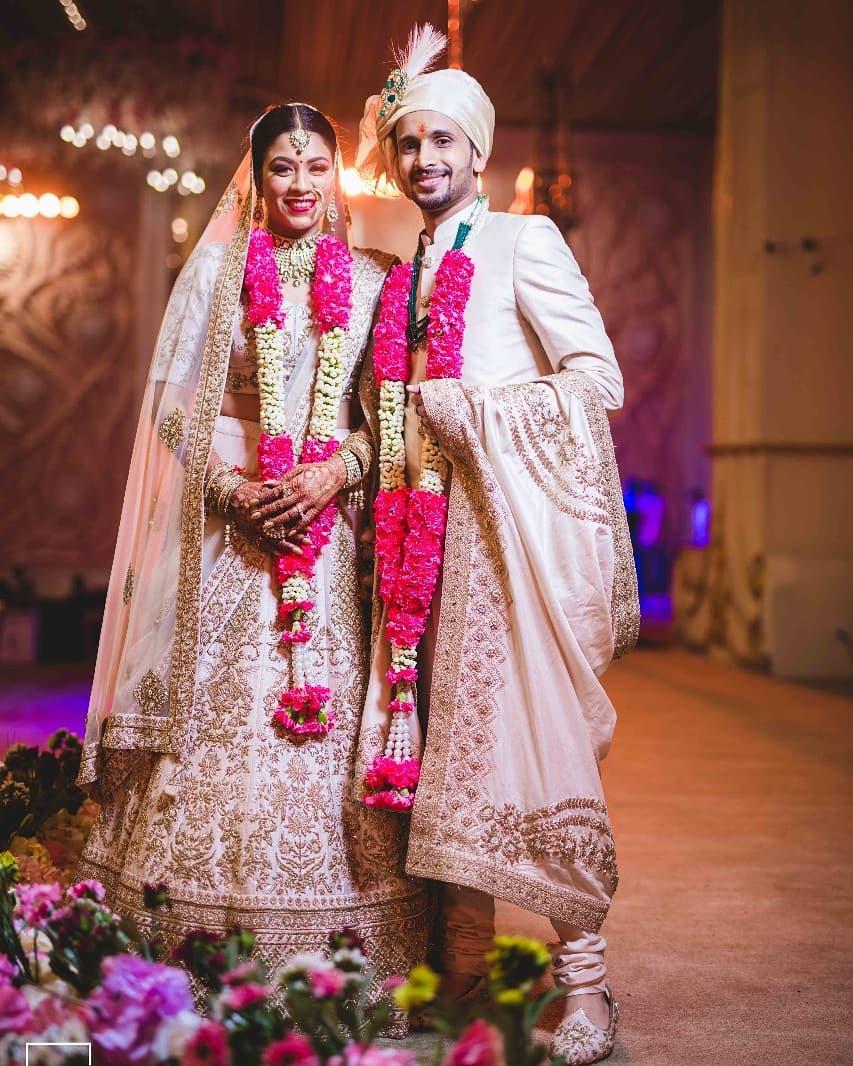 First things first, you need to start by completing your look. The outfits and makeup are the two main aspects you need to keep in mind while starting your wedding planning. Make sure you and your partner finalise on attires of similar colours to look like the perfect couple. Choose the right makeup artist according to the look you want for your wedding.
Look for grand and royal attires as those are currently in fashion. Since the outfits can require customisation and fitting, you should start looking for outfits well in advance. In fact, outfits often end up becoming the first thing to look for in the process of how to plan a wedding in 6 months.
2. Do not forget the jewellery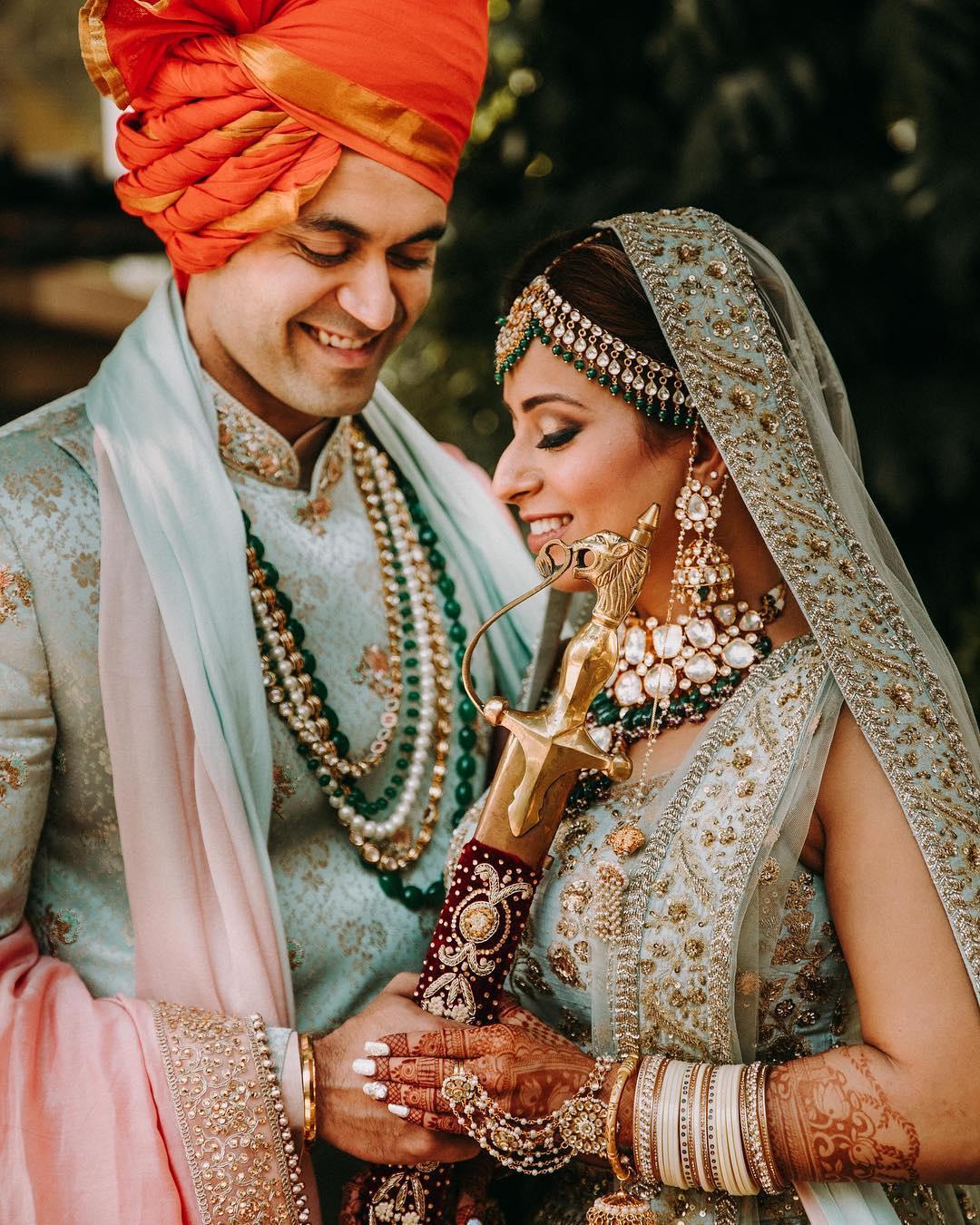 Talking about your look, you cannot complete it without the right amount of jewellery. You must think of jewellery designs that match your attire in every way. For example, a south Indian bride should wear jewellery made of gold as that is the best combination with silk sarees. Kundan jewellery, Polki jewellery and temple jewellery are some of the best designs going around.
3. Plan all your wedding ceremonies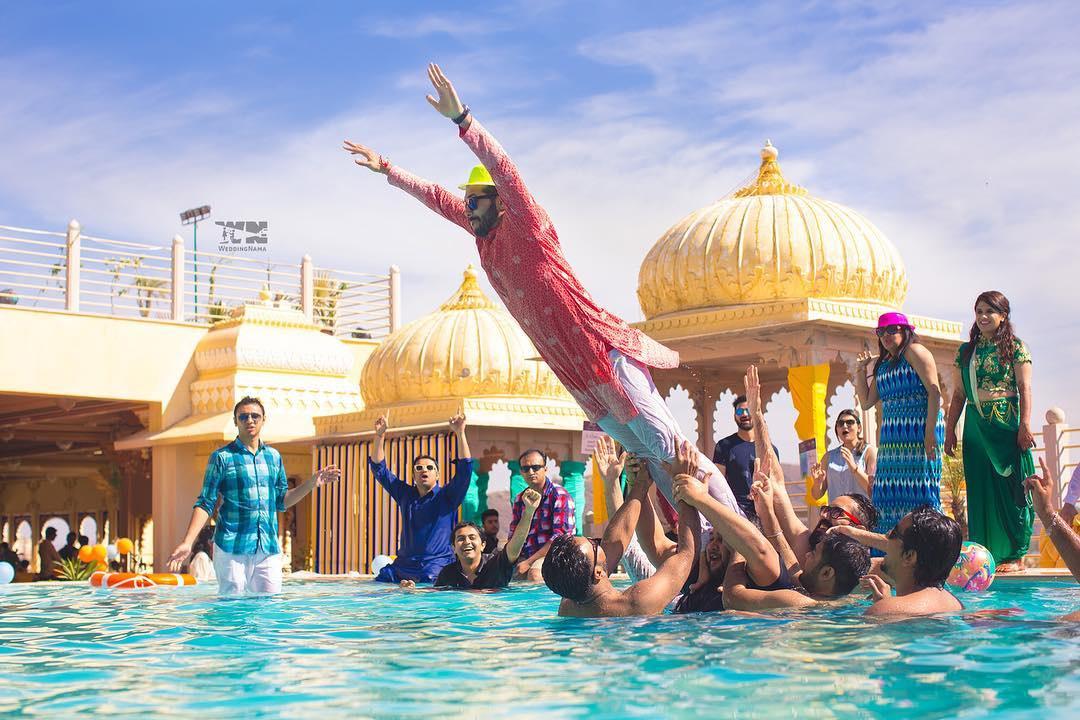 A major step in how to plan a wedding in 6 months is to plan the number of ceremonies you want to have for your wedding. A Roka, Haldi, Mehndi, Sangeet, the day of the marriage and a reception are some of the common ceremonies or events one usually associates with a wedding. If you plan to host all these events, you need to make sure that you have all your bases covered for all the events.
However, this is where you need to adjust the budget of each event so that you do not go overboard. Moreover, you also need to think of the different fun activities you want to include in each event. Choose the theme of your party beforehand so that all your guests know what to expect from the party.
4. The décor matters a lot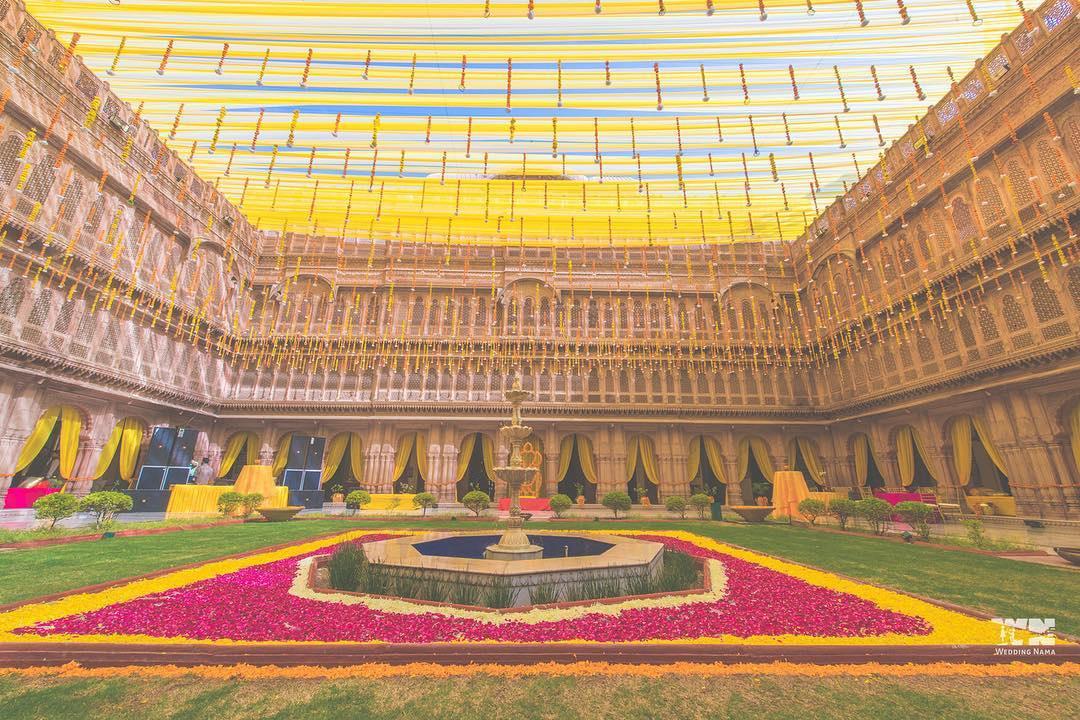 If you are looking to make your wedding opulent and grand, the most important thing that matters is the décor you choose to have. For the décor to look good, you first need to finalise the event space or the location where you want to host each ceremony. With more and more people opting for destination weddings, it is an option you should explore if your budget allows you to.
Once you are done with the location, book a creative decorator to ensure you have a beautiful setting for your wedding. With so much riding on the décor of your wedding space, it becomes an important step in the guide for how to plan a wedding in 6 months.
5. Any great wedding can be a dud without great food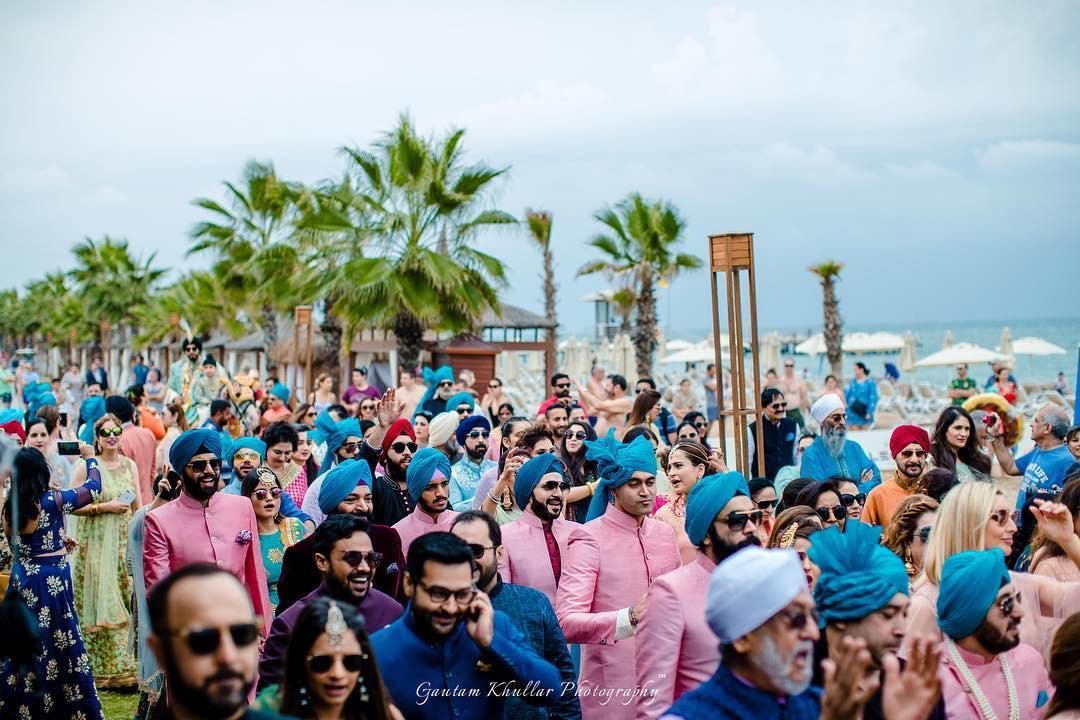 With the least amount of sarcasm intended, a majority of the guests deem the wedding to be good or bad based on the food you serve at each event! Therefore, you just cannot go light on this part of how to plan a wedding in 6 months. You need to identify a great caterer who serves the perfect amount of dishes and cuisines, just the way you want. For Jain weddings, you need to be extra careful with the methods used in cooking.
6. Invest intelligently in cinematography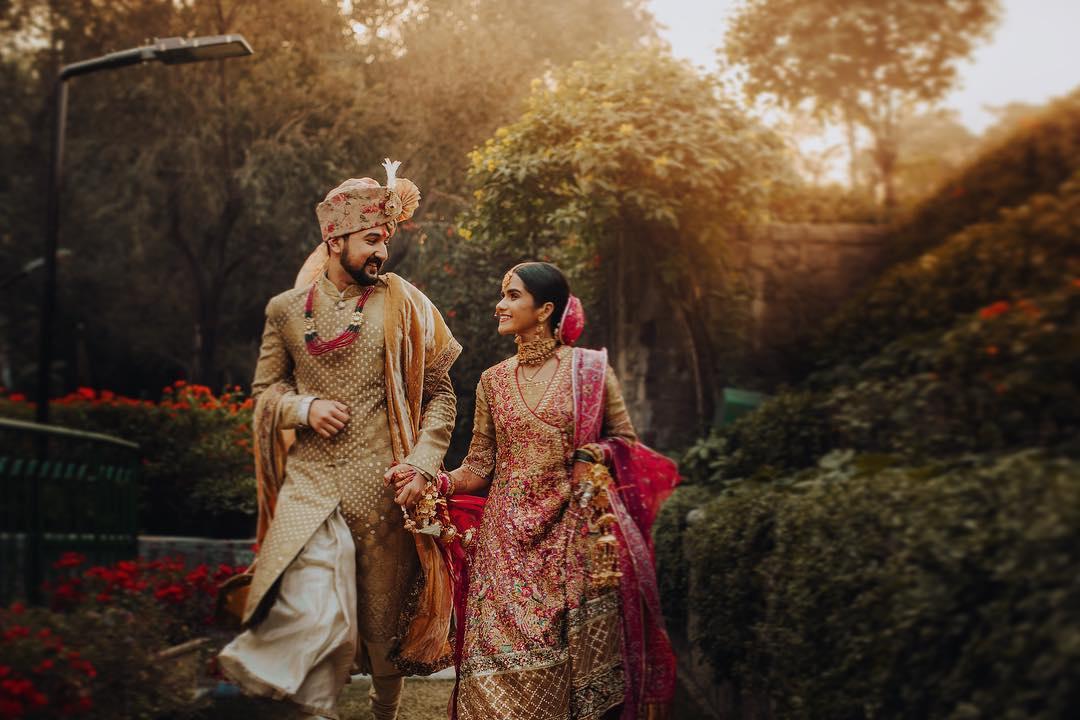 The cinematography and the photography team is the one thing you need to be really smart about while investing your money. You can end up spending a huge amount of money in this aspect but still not get good pictures. Therefore, the important thing to keep in mind for this step of how to plan a wedding in 6 months is that you need to analyse the quality and work of cinematography team you are planning to hire. Only after seeing their work should you hire them and pay accordingly.
7. Do not forget the honeymoon you deserve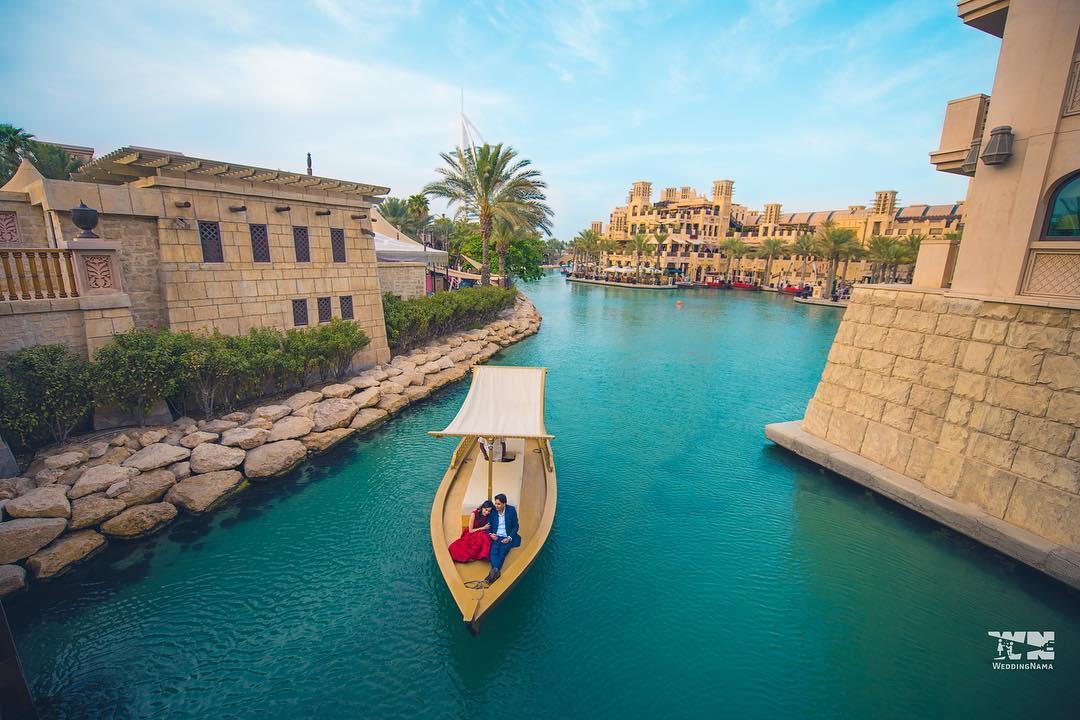 In the last step of how to plan a wedding in 6 months, you should not forget about the most important thing that occurs just after your wedding – the honeymoon. After all the tiring months you have put in to plan your wedding, it is about time that you invest well in making sure that you have some quality time post the wedding. Be it in India or abroad, make sure that you choose a place that is close to nature and gives you the perfect opportunity to enjoy the peace in perfect harmony.
Now that you know the basics of how to plan a wedding in 6 months, we hope that you have the most stunning wedding ever.
Make sure that you go through the list of vendors for all things related to weddings to help you host the perfect one!