Simple Makeup Tips to Follow & Avoid Any Makeup Mishaps on Your Big Day
When you're creating your own makeup look, there are a few things you must avoid at all costs! These simple makeup tips can help you prevent a fashion disaster!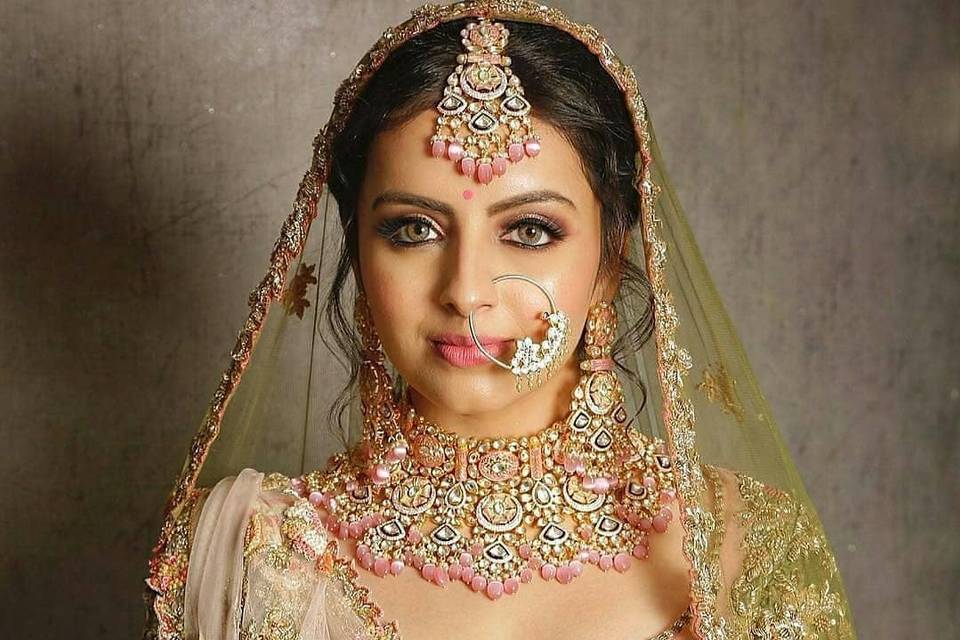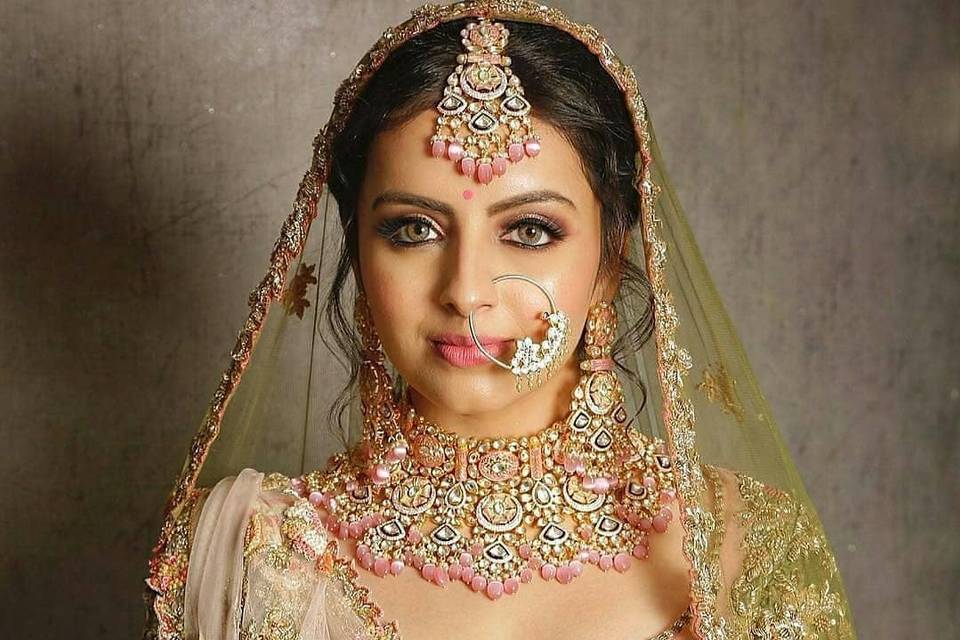 Image Courtesy: Neha Adhvik Mahajan
As a novice makeup enthusiast, you're probably dying to flaunt your first makeup look to an event! You've watched a host of videos, read about the right makeup products online, and even perfected the art of buying the right foundation for your skin. Now, it's time to put all your knowledge to the test. However, it is important to note that even with everything you know, there are still 100 different ways that you can totally bomb your look. Check out these simple makeup tips that can help you create any look you want, without veering into disaster territory.
1. Simple makeup tips while doing your eye makeup: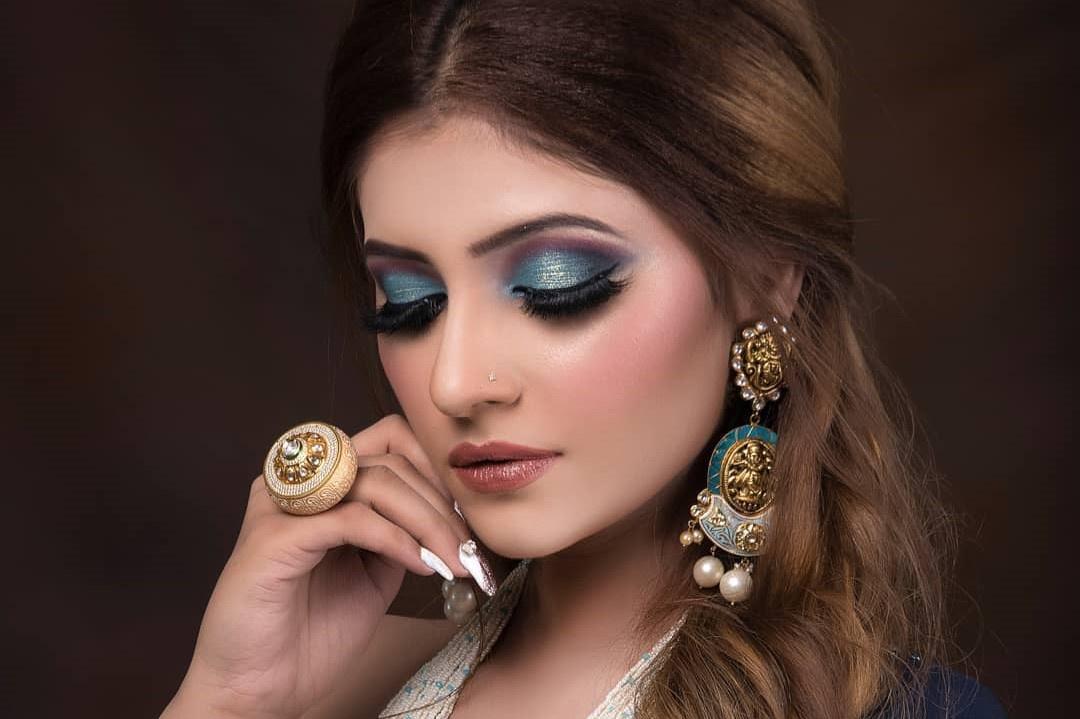 Image Courtesy: Yashika Makeovers
Your eyes are the first thing people are drawn to in your face, so you must make sure that the makeup on them is flawless. There are many elements that go into creating a great eye look, however, here are the things that you absolutely must not do!
Brows: These days, even women with full brows believe they must carve them out with a brow pencil. If you're planning to enhance your eyebrows, whatever you do, don't make the mistake of picking a black pencil! Pick a dark brown shade instead for a more natural look. Also, use light strokes to create hair-like shapes at the beginning of the brows – do not make boxed shapes as they look super unnatural.
Eyes: No matter how many eye shadow shades you want to apply, you must blend them correctly to ensure there are no harsh lines. This can make the colours bleed into each other pretty seamlessly.
Eyelashes: When it comes to the lashes, bigger is not always better! You should pick lashes that complement your eye shape, and ensure that they are not too long as they can overpower your look. One of the most important simple makeup tips to keep in mind about your lashes is that after you apply them, you should also apply a coat of mascara on the real lashes so that they blend into the fake ones. You do not want to look like you have a layer of lashes over another layer!
2. Simple makeup tips for your foundation: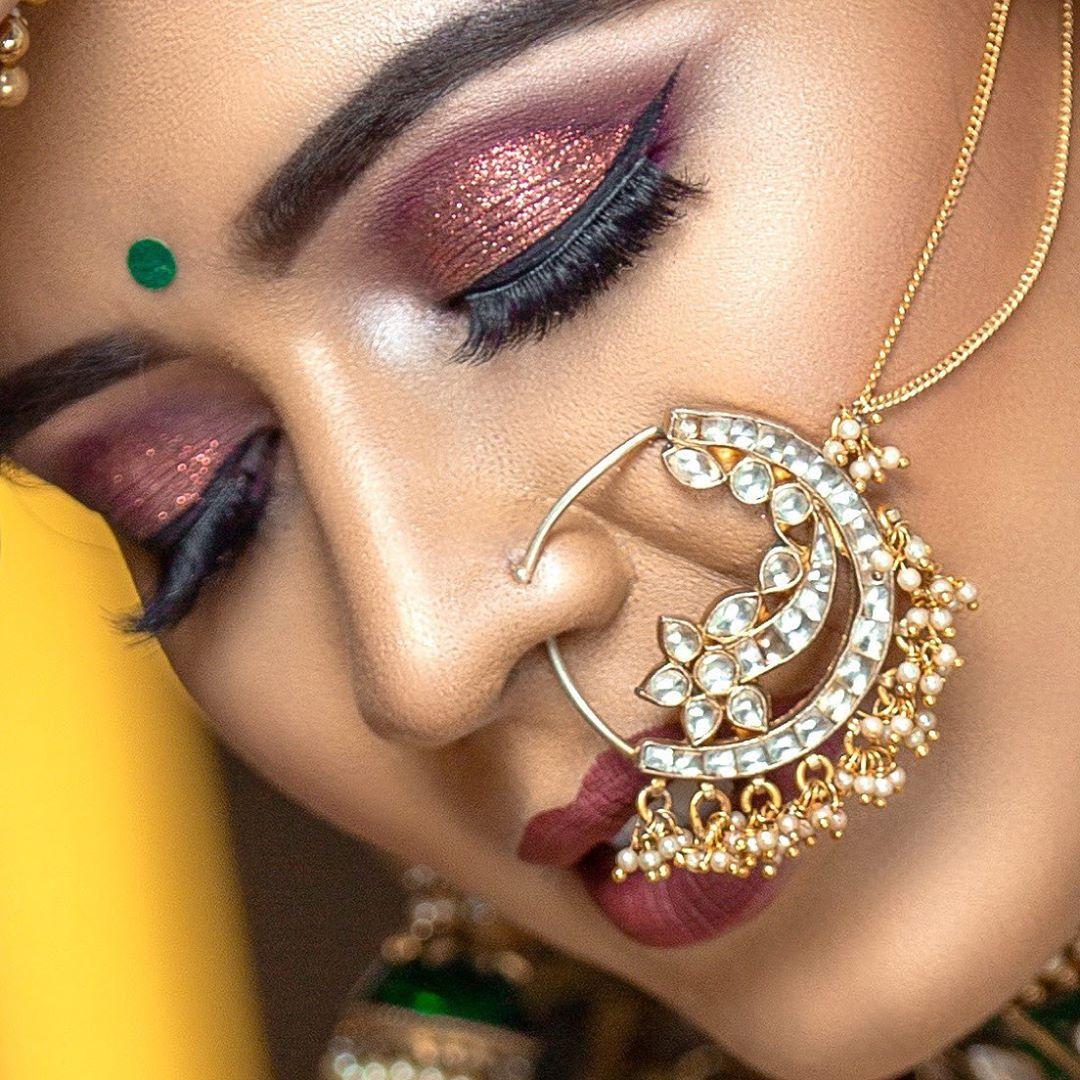 Image Courtesy: Sunny Patel
Your foundation is one of the most important parts of your makeup. Though the idea of smearing on a layer of this product can seem like a no brainer, many things can go wrong with this step. Check out the following steps that you should not do:
Skipping the primer: Okay, I'll be the first to admit that I thought primer was a scam (and if you've got perfect skin, then it probably is). However, if you have textured skin with large pores, you need a pore-filling primer before you apply foundation. Want to know why? Look at the picture above and tell us how many pores you can see in the comments below! Fill your pores with Benefit's Pore-fessional primer before applying foundation.
Choosing the wrong formula: If you have oily skin, picking a glossy foundation can probably be the worst thing you can do. This is because it is going to make your skin look like Saudi Arabia – full of oil. So, pick a foundation formula that suits your skin type!
Choosing the wrong shade: Many women make this mistake (to be honest, some people even do this on purpose) – they pick foundation shades that are much lighter than their skin. This can honestly ruin your whole look so please pick a foundation shade that matches you. This is one of the most understated simple makeup tips.
3. Simple makeup tips for your lips!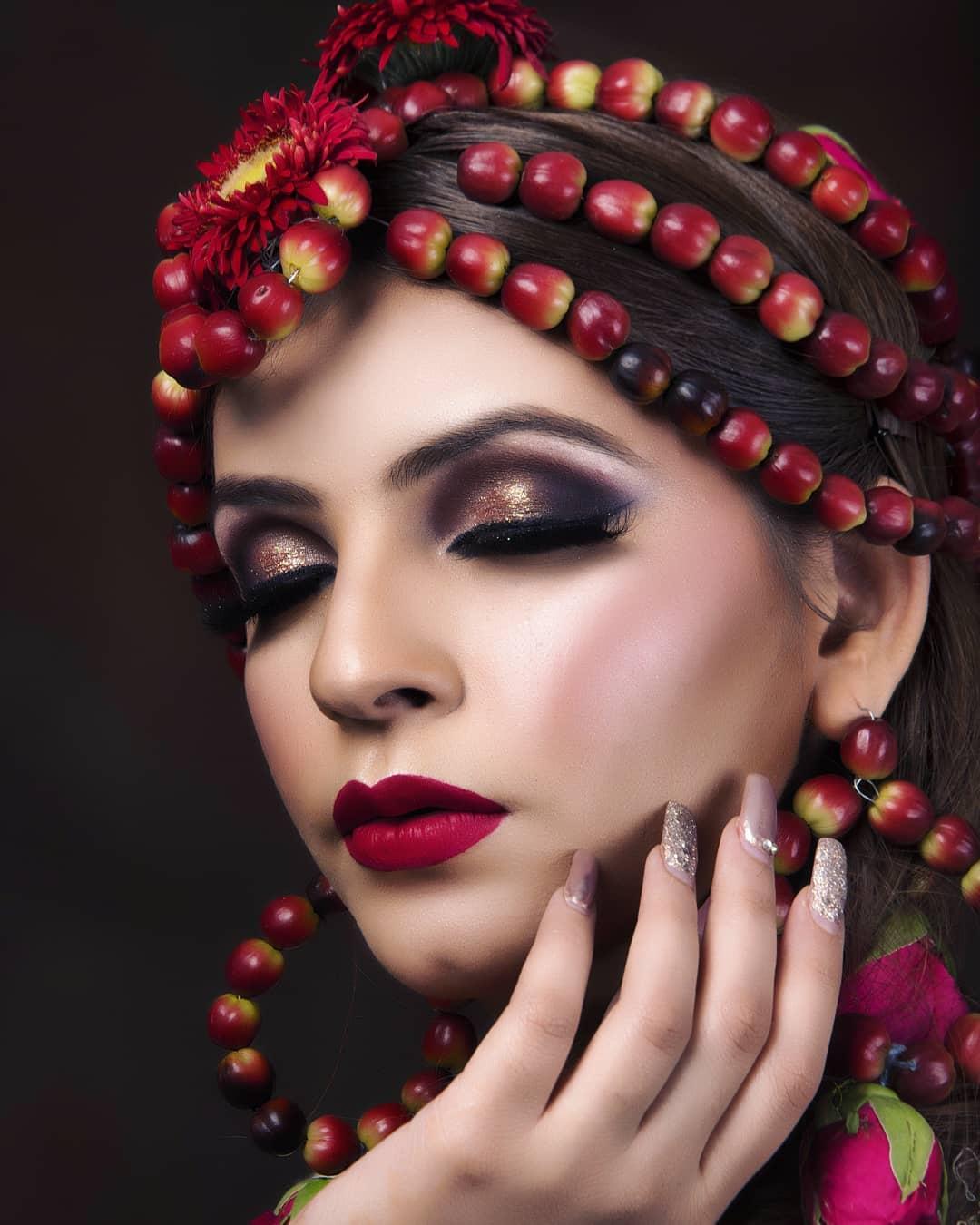 Image Courtesy: Sunny Patel
Ok, we're not going to lie to you and tell you how hard it is to nail the perfect lip look! You've just got to swipe pigment correctly on your lips. However, the following don'ts can make it a little hard to nail the look you want:
Use a lip scrub to get rid of any dead skin on your lips. This can prevent your lips from looking textured once you apply the product.
Line your lips before filling them in with liquid lipstick. This can help you prevent mistakes and just makes the whole look much neater.
You can achieve a slight contouring effect if you pick a dark liner and use it on the edges of the lips as well as to fill in the outer corners of the lips. Then, use a light shade in the centre. This will make your lips look bigger than they are!
4. Simple makeup tips for contouring!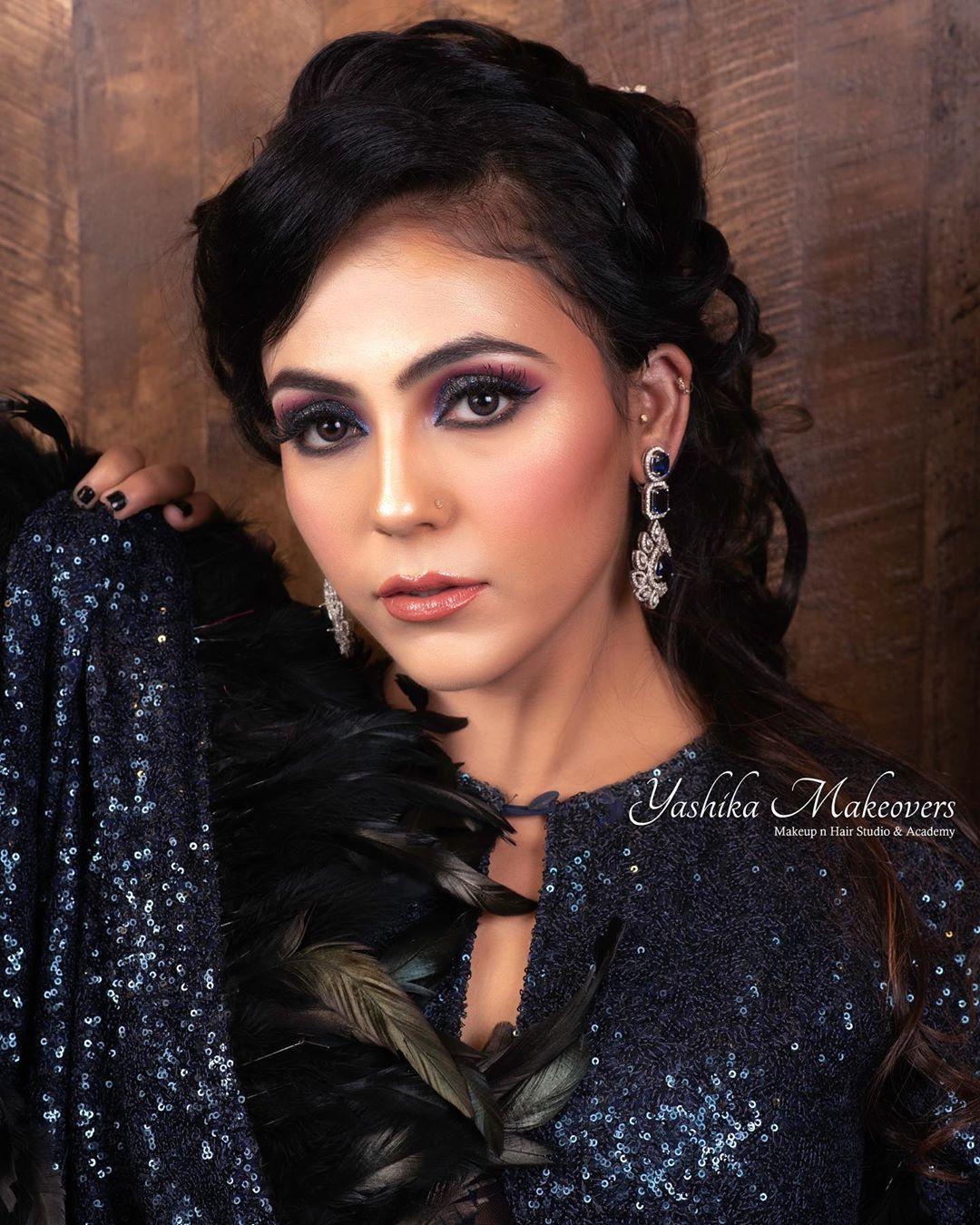 Image Courtesy: Yashika Makeovers
If you are looking for simple makeup tips for contouring, do keep in mind the following:
Use contour shades that are two shades darker than your skin and have an ashy undertone so that they look like shadows or not pigments.
Use a powder contour shade instead of a cream one as they are easier for novices to blend!
Don't over contour your nose to the point where it totally disappears!
We're sure that if you keep these simple makeup tips in mind, you can create any look you want without worrying about the final result being odd. Make sure that the products you use do not leave a whitish cast, because that looks really bad in the pictures, especially when the wedding photographer uses flash!
Don't want to do your makeup yourself? Get in touch with these makeup artists!