Fake Eyelashes Need To Feature In Your Makeup Kit! Here Are 5 Reasons Why!
No matter how much mascara you put on those lashes, it just won't give that volume you can get with fake eyelashes. As a bride, you deserve beautiful looking eyes for good wedding photos. Let's have a look at why you must wear them at your wedding.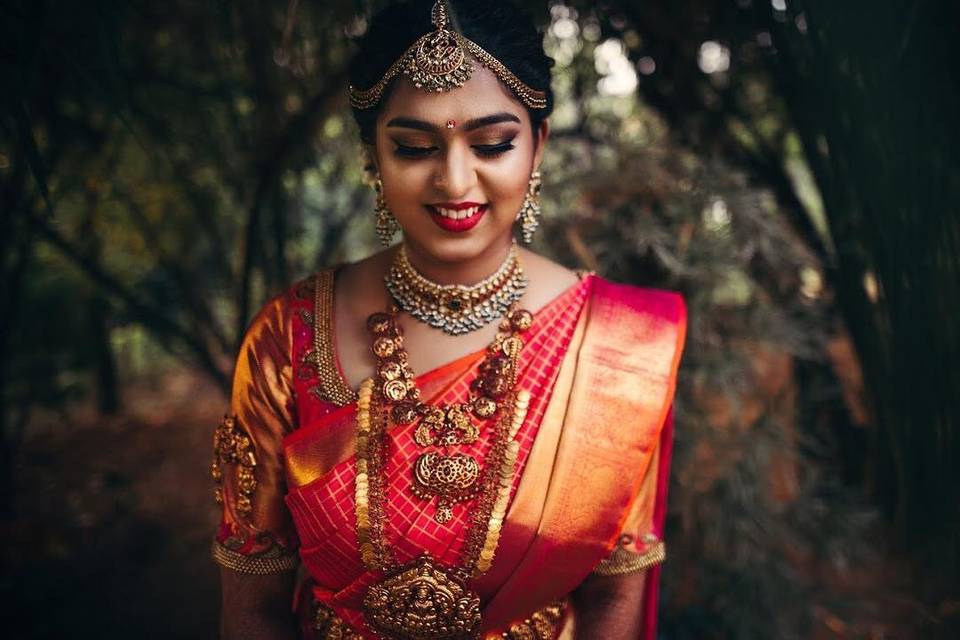 You must have finished tubes of branded mascaras while trying to get natural looking voluminous eyelashes and ended up with clumps sticking to them. Applying mascara can be a tricky affair and should be left to the professionals. However, even makeup artists are promoting fake eyelashes. They might be a little intimidating in the beginning but will completely change your look once you get adapted to it!
Dramatic and adding instant volume, fake eyelashes are a bride's best friend as they don't stick, clump or smear. Apart from that, they are easy to use and get the look of perfectly separated lashes. You won't even have to curl them or apply a drop of mascara to them. Just apply the lashes and your perfect eyelashes are ready.
However, these aren't the only reasons why a bride should wear fake eyelashes on her wedding day! Keep reading to know more!
1. Weddings are Emotional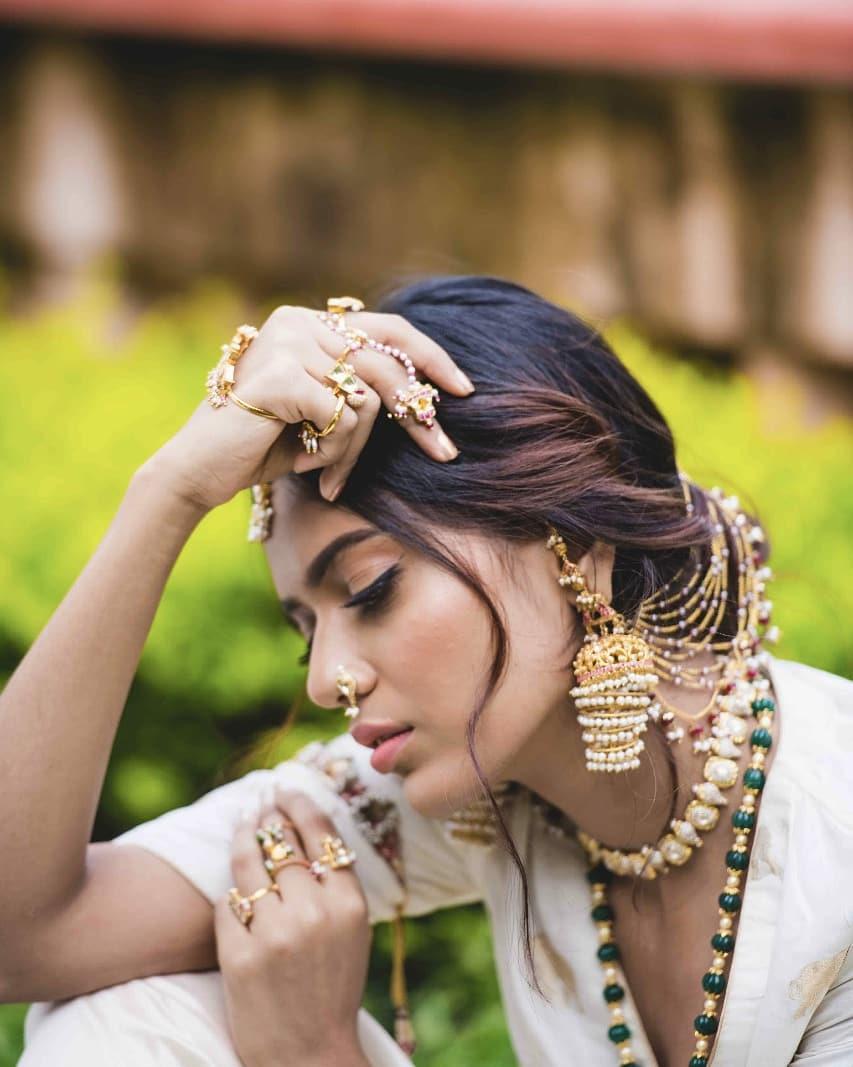 No matter how strong as a person you are, as a bride, you are bound to break down on your wedding day. Especially during your Bidaai, as you say your goodbyes to your family. It is quite obvious that you will start getting tearful as you leave to go to your husband's house. In order to save yourself from the embarrassment of unsightly streaks of mascara running down your face, wear a pair of fake eyelashes and forget about products like mascara.
You might feel weird in the beginning as you enhance your eyes. The look will only increase your eyelashes and you won't have to wear a ton of makeup to get the focus on to your eyes!
2. The Kardashian Effect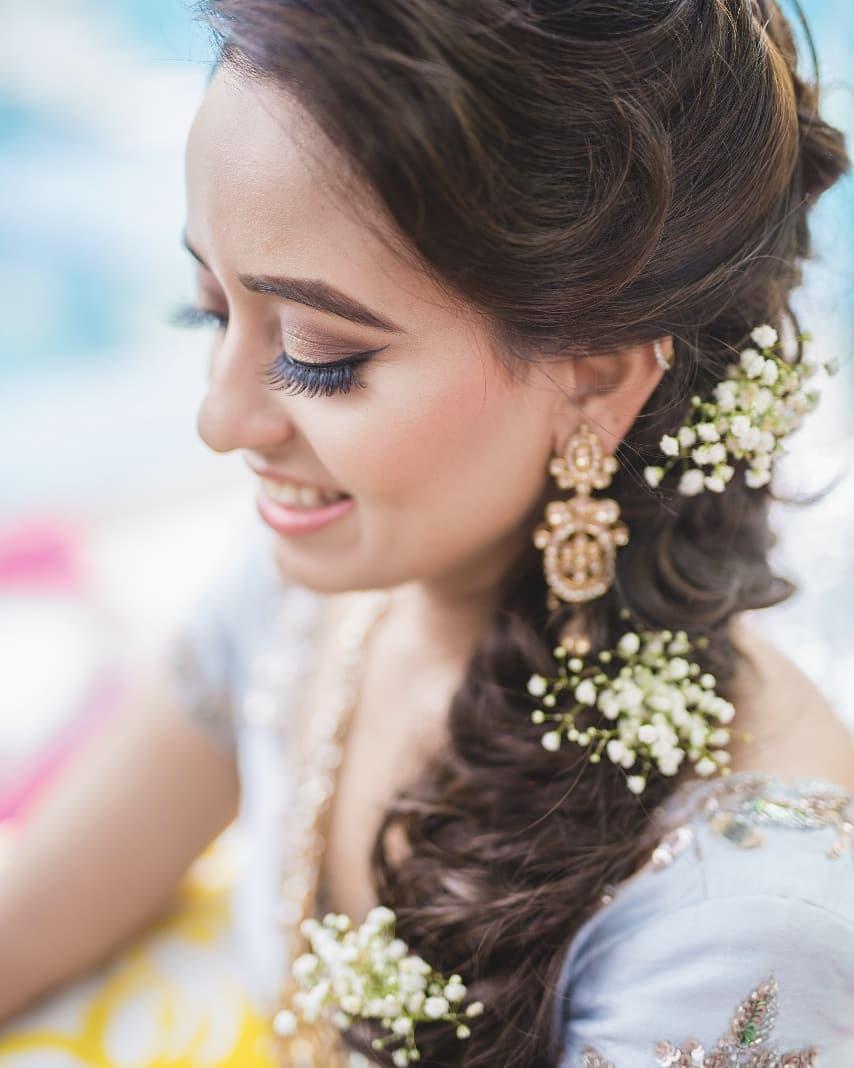 As a bride, looking like a Kardashian for one night seems like a sweet deal, even if it's just for one night. With these longer and much thicker fake eyelashes, your contoured face will easily turn into one of the Kardashians for the day or night. Go for the mink eyelashes and not the plastic one, as they are the best of the lot and make your lashes look natural.
Once you wear them, you'll certainly come across as a makeup pro. They can be worn over 30 times if they are maintained properly by a bride. However, these mink eyelashes are the most expensive as well.
3. No additional chemicals!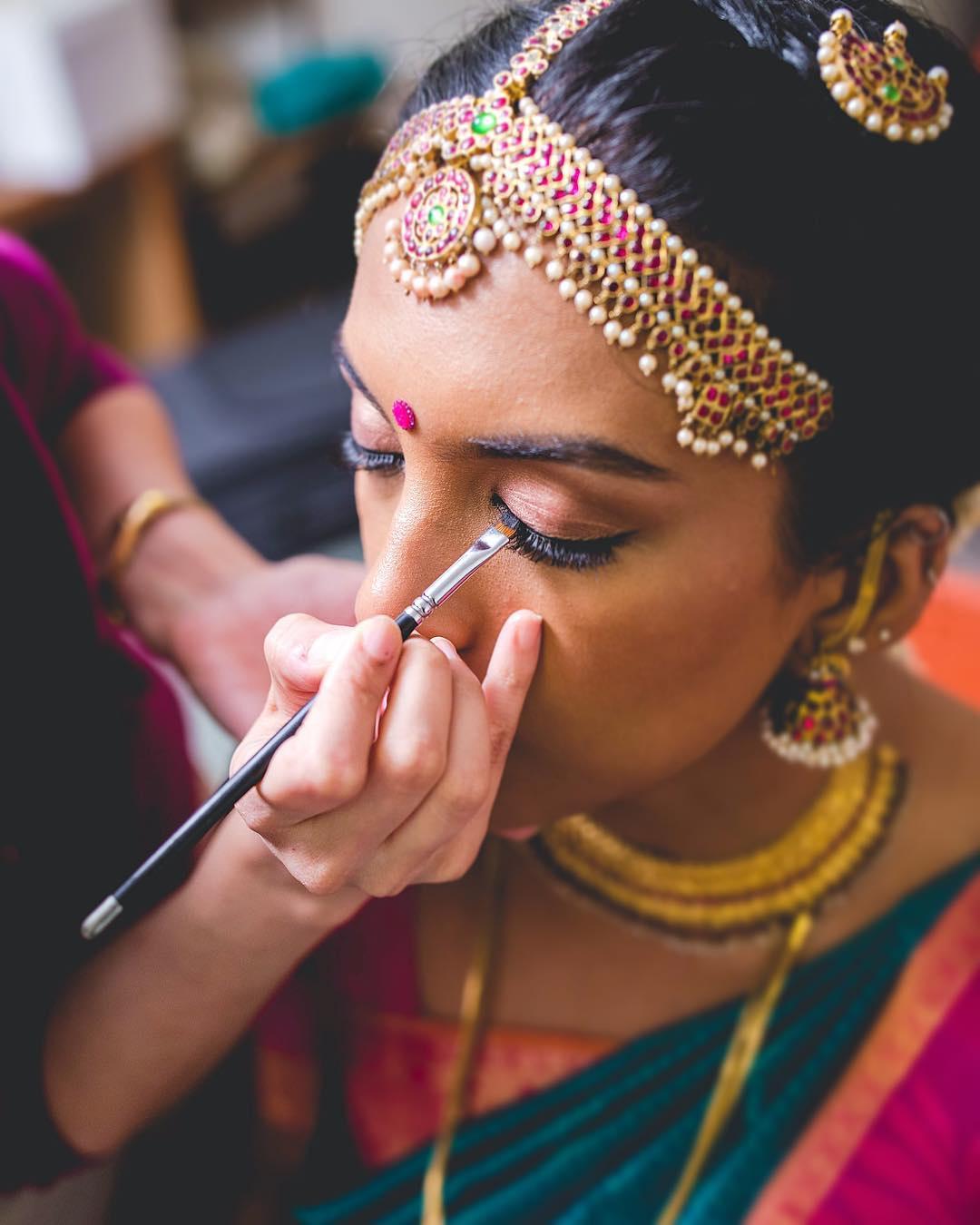 Bridal makeup is a bride's birthright on her wedding day. With layers of primer, foundation, concealer and much more, she is not even able to recognise herself in the mirror. However, with so many products being used on her face, at least her eyelashes should be spared.
Apparently, mascara makes your eyelashes brittle and damages them. Those waterproof mascaras that you often buy are the cause of the breakage of your delicate lashes as they make them dry. With fake eyelashes, you won't have to apply any chemicals on your eyelashes and yet your eyelashes will be looking lovely with a huge volume of lashes on your wedding day. You will be kicking mascara out of your life!
4. Less Time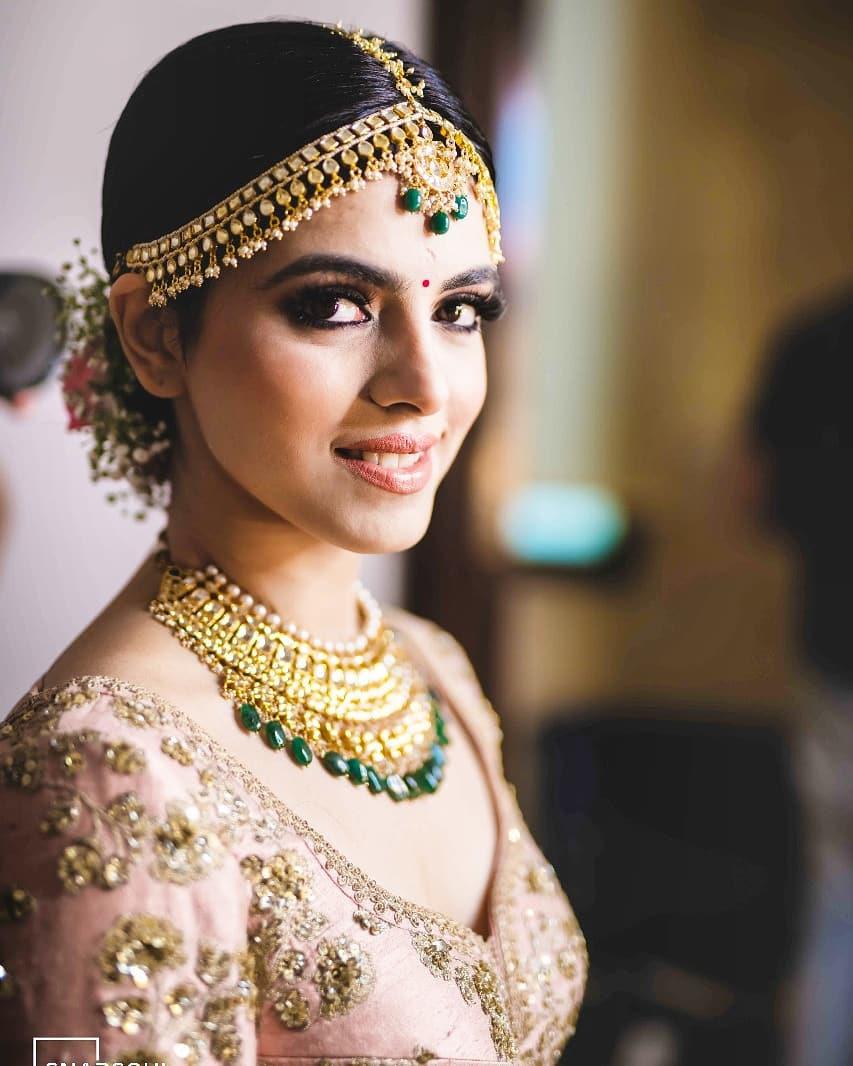 When it comes to your eyelashes, it takes quite a lot of time to set them right, curl them up and then put on the mascara without smearing or getting any clumps. This process can only happen perfectly if you are either a professional makeup artist or a seasoned makeup enthusiast. However, even then, this whole process needs proper focus and enough time to make sure nothing goes wrong when you are working on your eyelashes.
Luckily, when it comes to fake eyelashes you neither need much focus nor much time. Stick-on fake eyelashes are a great solution for brides, especially for the ones with minimal or almost no eyelashes to begin with! These lashes change the eye look and make them completely different. Applying these fake eyelashes doesn't more than a few minutes and that's it. You're done for the day!
5. The Anti-Ageing Effect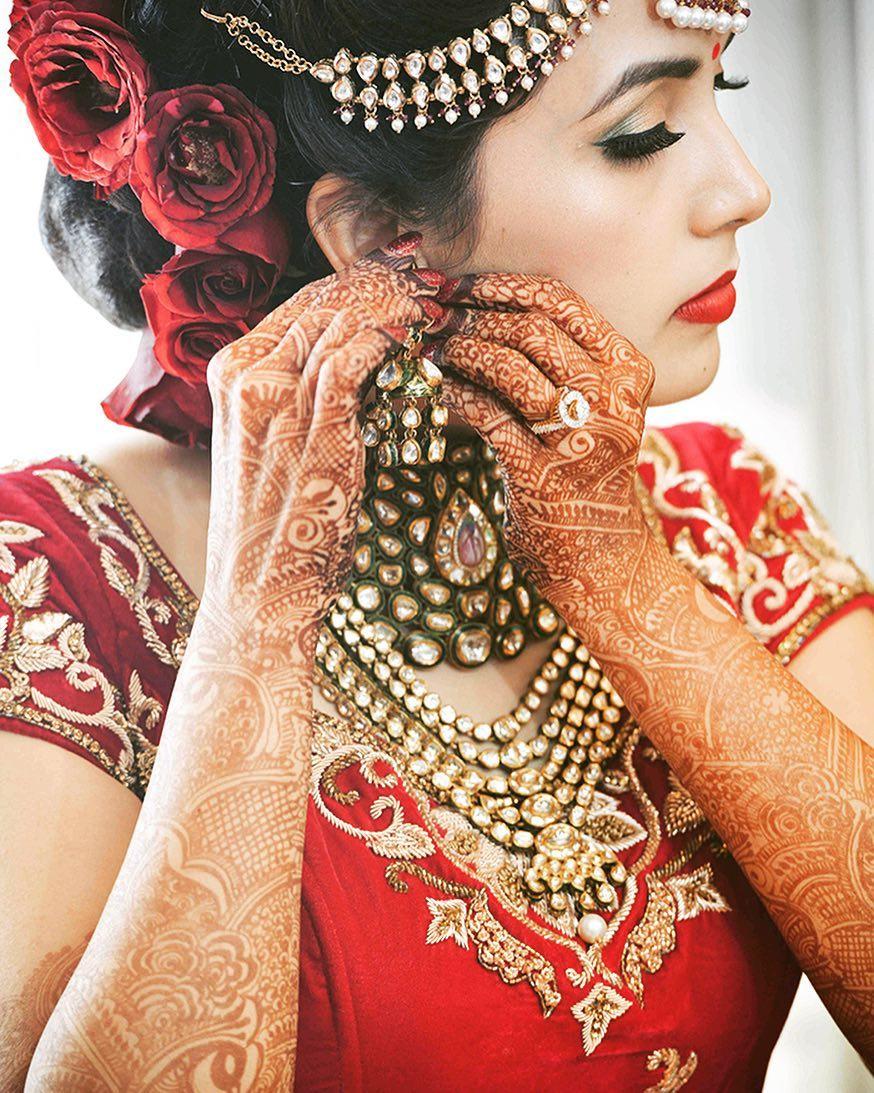 Fake eyelashes can be dramatic and bring the focus on your eyes, but they have another advantage as well. Even the young lot today has a lot of stress regarding work and relationships and ends up having to shop for items that fall under the ageing department. Especially women, who start ageing at an early age can show signs of it through their tired eyes!
Fake eyelashes are a boon for them as it dramatizes their eyes and covers the signs of ageing up. It focuses on beautifying their eyes and starts doing its job the minute you apply it on the lash line!
Fake eyelashes are a new yet easier way of getting those perfect eyelashes and are much better than applying mascara a million times and still not getting what you wanted. Brides should be adding them in their makeup products list to wear even after their wedding!
Want your bridal makeup to look perfect? Get in touch with our makeup artists!