9 Lip Smacking Punjabi Veg Dishes That Everyone Must Sample At An Indian Wedding
If you know Punjabi food, we're sure you have made peace with the non-vegetarian menu. However, there are many Punjabi veg dishes at the wedding banquet as well, which would have us gladly dig all our fingers into them. Here, we count 9 of them.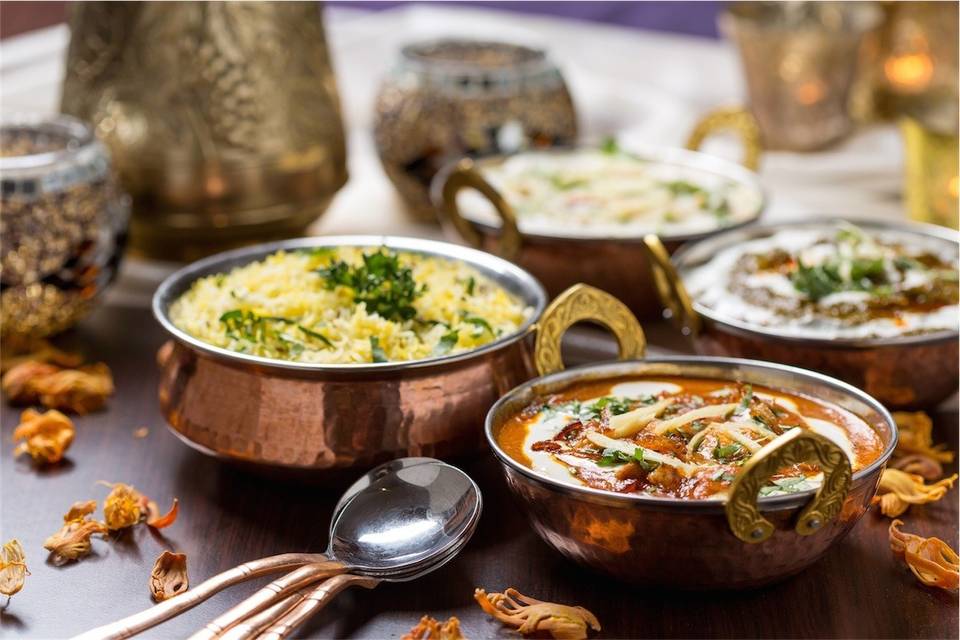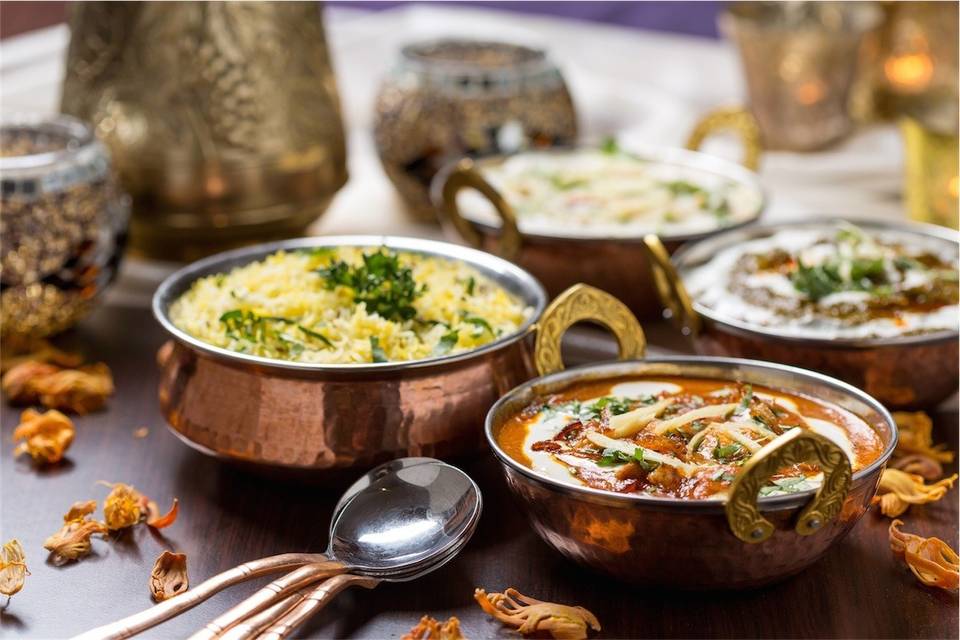 Image courtesy: Archana's Kitchen
Talk about Punjabi food habits and what's the first thing that pops up in your head? Butter Chicken? Well, Punjabi cuisine is so much more than that. There is a whole range of Punjabi veg dishes, which you can try to sample across the wedding buffet at the next wedding you attend. Here we count them all of these famous foods of Punjab and give notes on how to get the best bite, literally!
9 Punjabi Veg Dishes At A Wedding Buffet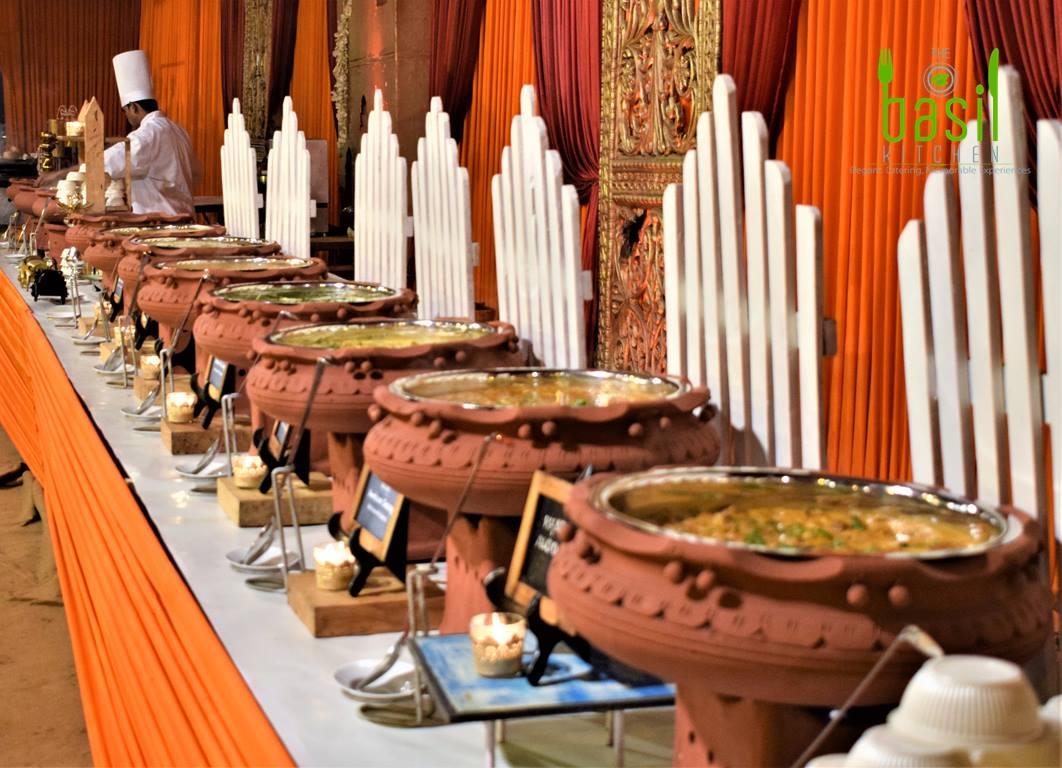 Watching out for heavy-duty meats and calories at a wedding? Or wish to step away from the tasty, yet usual butter chicken, mutton and the likes? Then, our list of Punjabi veg dishes will help you through. It will also help you if you already are or recently have decided to turn vegetarian but don't want to miss out on all the fun spicy stuff.
1. Tandoori Soya Chaap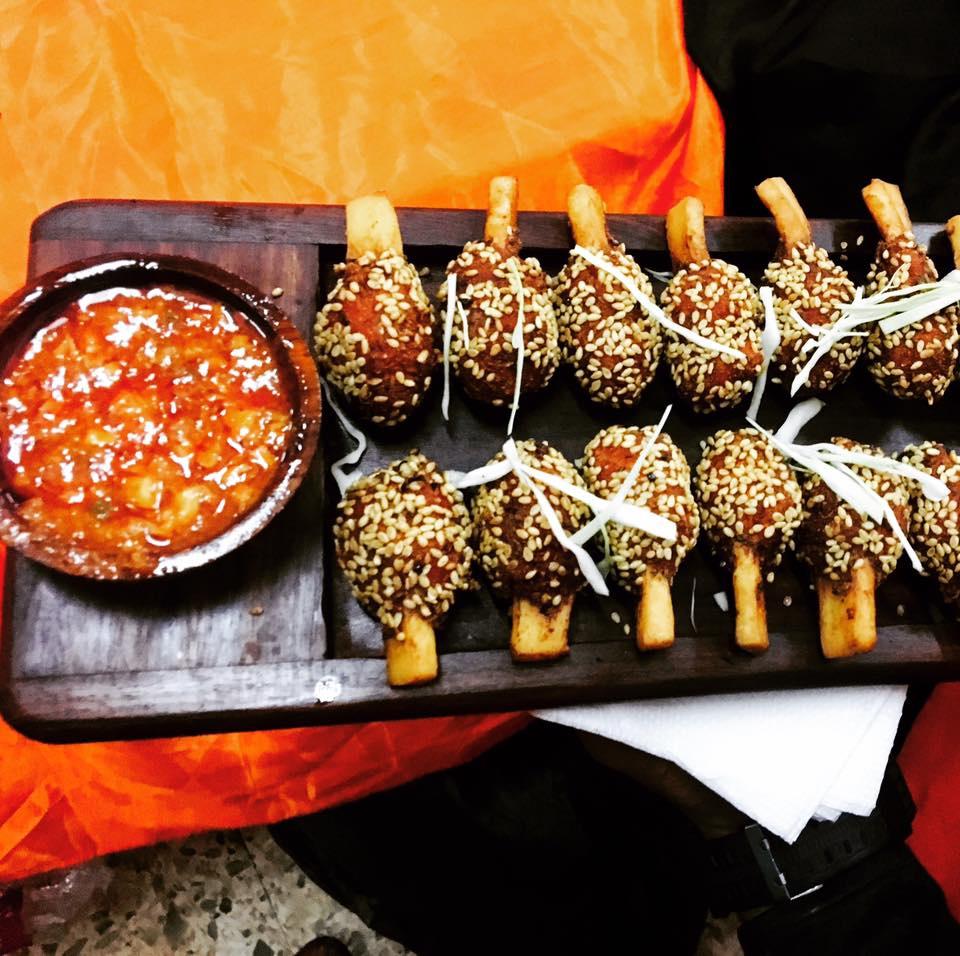 Fondly called as the 'Meat of Vegetarians', this dish is generally served with butter roti and green salad. The sliced, round pieces are baked to crispy chunks in a heated tandoor and spiced up with red yellow gravy and lime juice along with coriander to add the flavour. It is one of those Punjabi veg dishes that are present at every wedding banquet and you should sample from the carefully crafted menu.
2. Rajma Chawal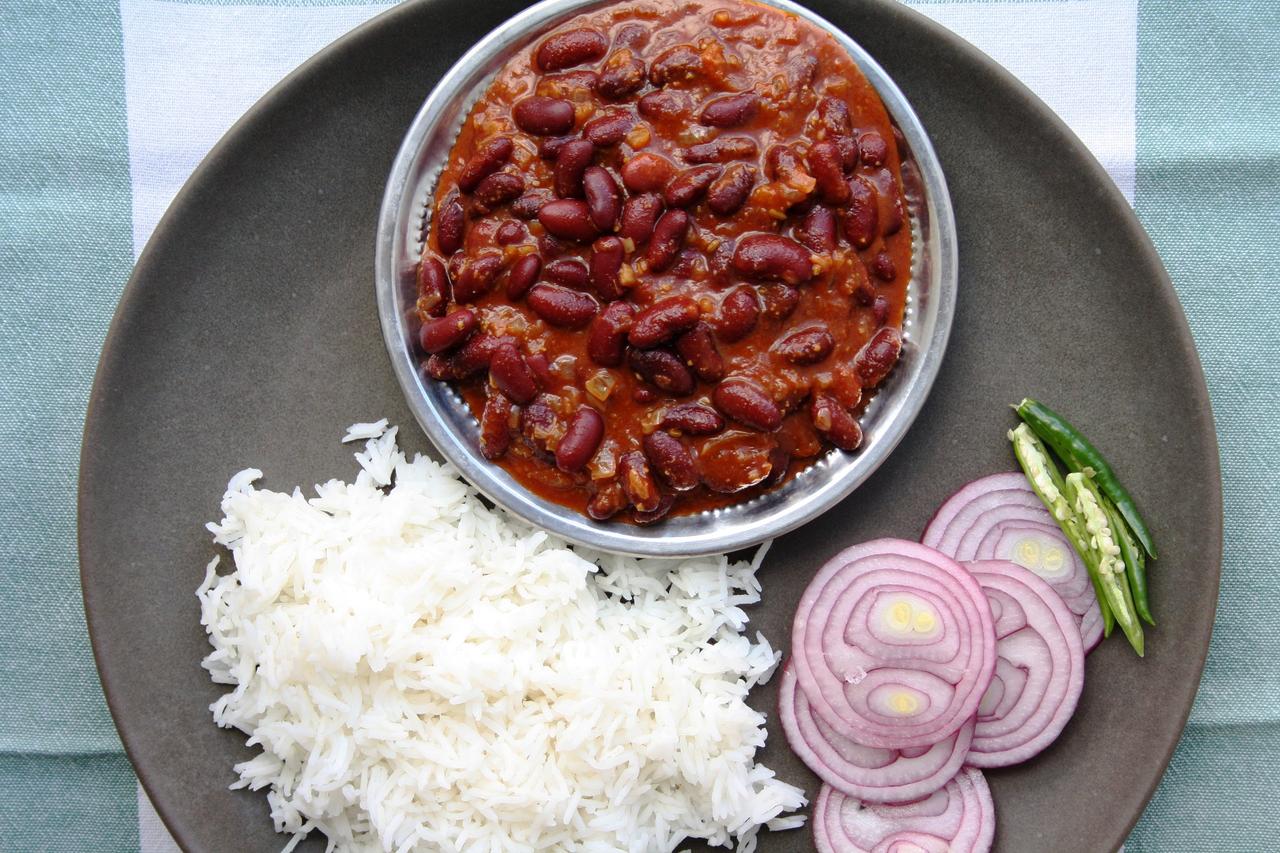 Image courtesy: Maunika Gowardhan
A fan favourite now, who doesn't know this beauty of a dish? Red kidney beans with spicy gravy and basmati rice, with the addition of Boondi raita! Is there anything else you can ask for? We think not, this is one of the classics of the Punjabi veg dishes.
3. Makki Di Roti with Sarso Da Saag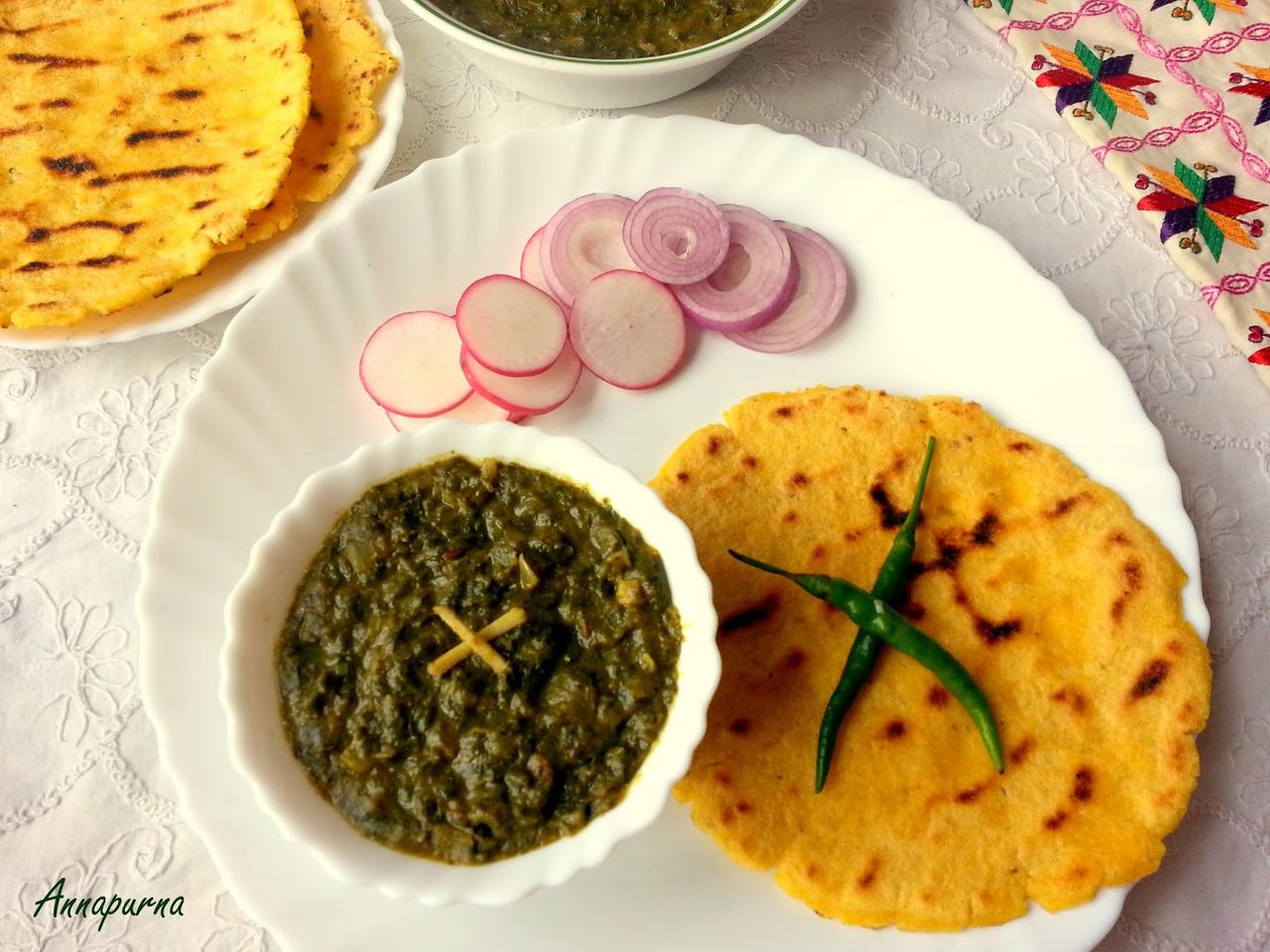 Image courtesy: Poonam Bachhav
If you haven't tasted this winter staple, are you even into taste and food? The thick green saag is a delicacy concocted out of fresh spinach, mustard, collard together with the magic spices of Indian homes.
Served fresh with yellow and comparatively thicker corn flour bread or our very own makki di roti and pickle of choice, this creates a heavenly combination you cannot keep your hands away from. To top it up, a wedding banquet usually serves this staple with a live food counter, serving pipping hot rotis with dollops of ghee. Another of the golden dishes among the Punjabi veg dishes!
4. Chole Bhature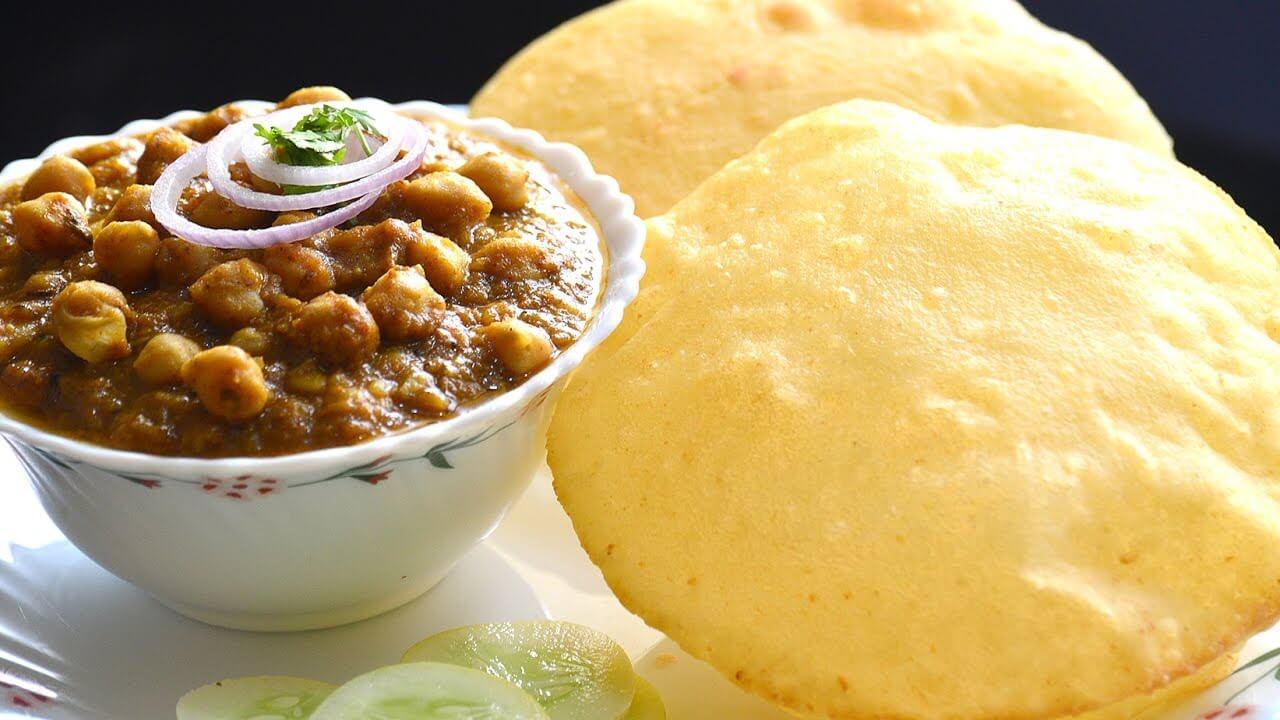 Image courtesy: Great Jammu
Another mouth-watering dish to make you look beyond your calorie intake count is this dish of white Kabuli chana with spicy gravy. It is savoured with deep fried maida bread called Bhature. All you need to add is mango pickle and there you go, tripping on the pure good taste of another from the list of yummy Punjabi veg dishes.
5. Dal Makhani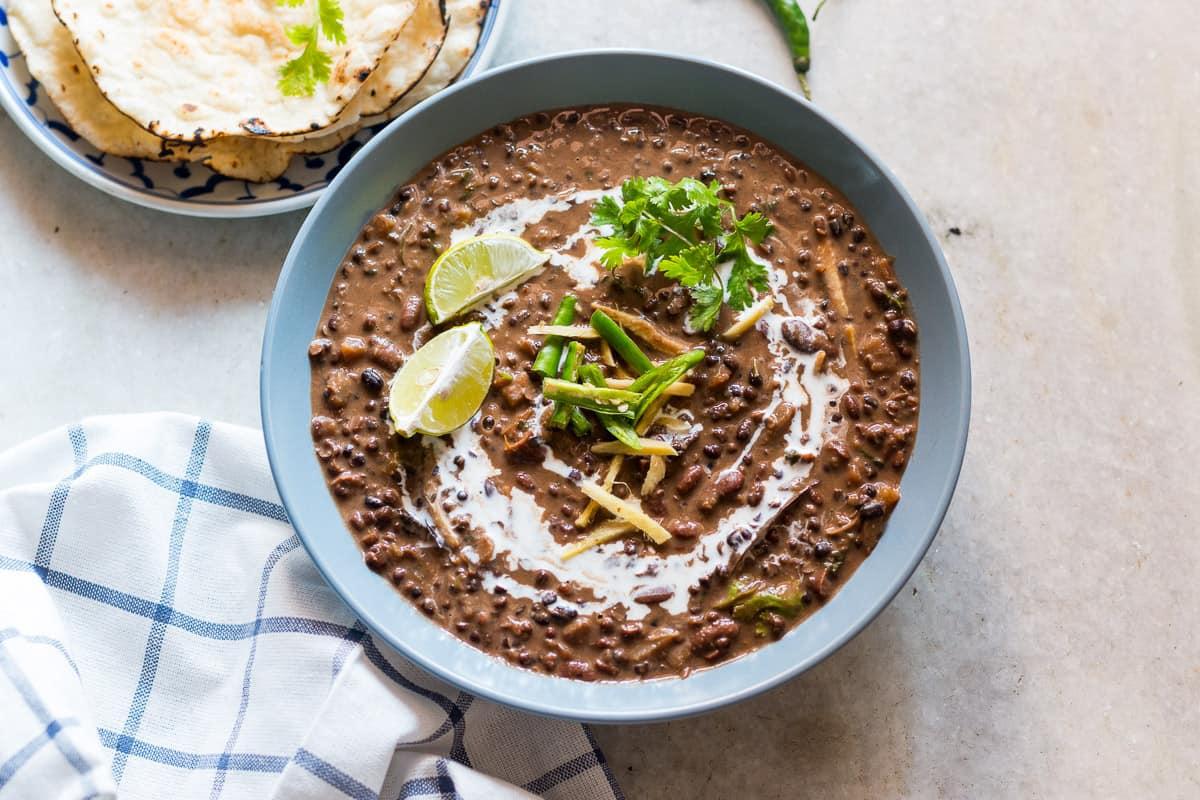 Image courtesy: MyFoodStory
If you have visited a Punjabi Dhaba you know the stuff we are talking about. It is the lifeline of Punjabi Dhaba culture in food. This buttery lentil recipe goes pretty lenient on the use of butter and spices and can be enjoyed with either rice or Indian bread and even the parantha.
6. Bhindi Masala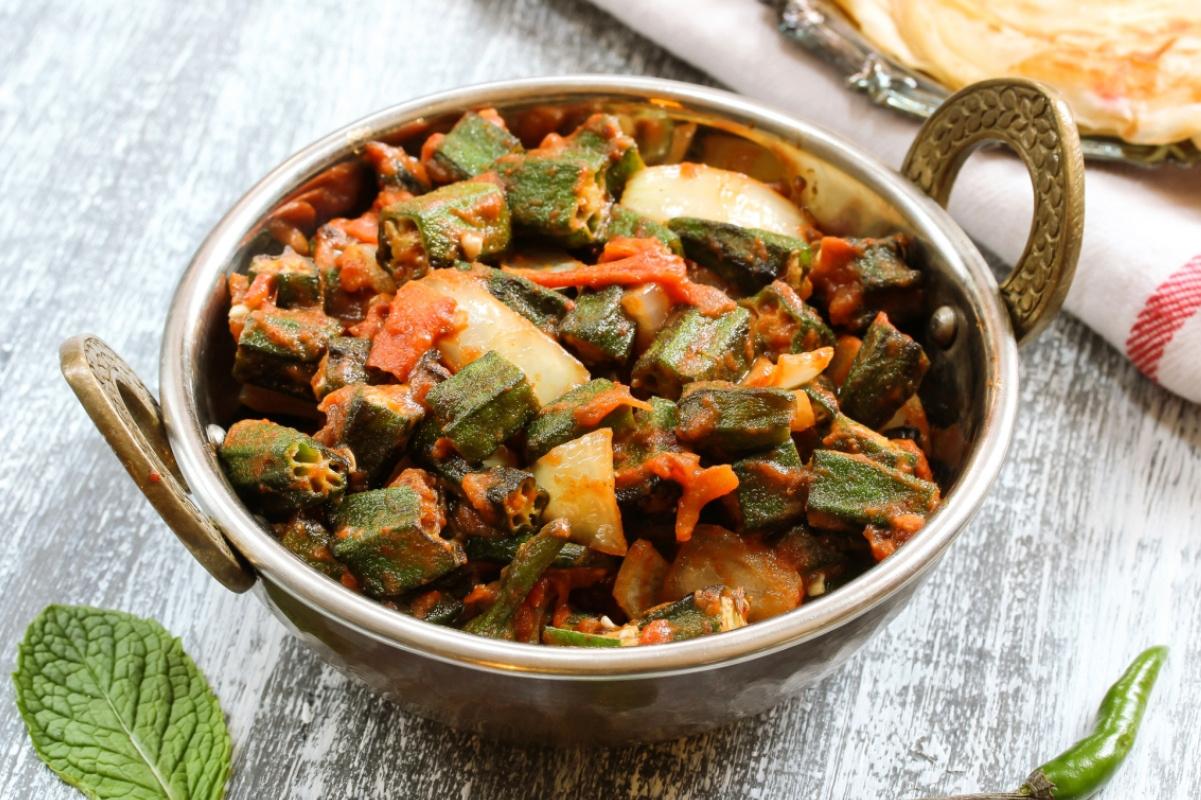 Image courtesy: Real Food for Life
Bhindi or okra makes up for the most favourite summer vegetable after Arbi and a few others, and honestly, we don't have many options in the hot months. This dish of fresh okra is tossed in choicest of spices from basics of turmeric to the special spices to add to the taste.
Make a beeline to the Tawa vegetables counter or the buffet food stalls to sample Bhindi masala or Tawa bhindi. You'd enjoy both versions of these Punjabi veg dishes either as standalone entries or alongside chapatis.
7. Sooji Halwa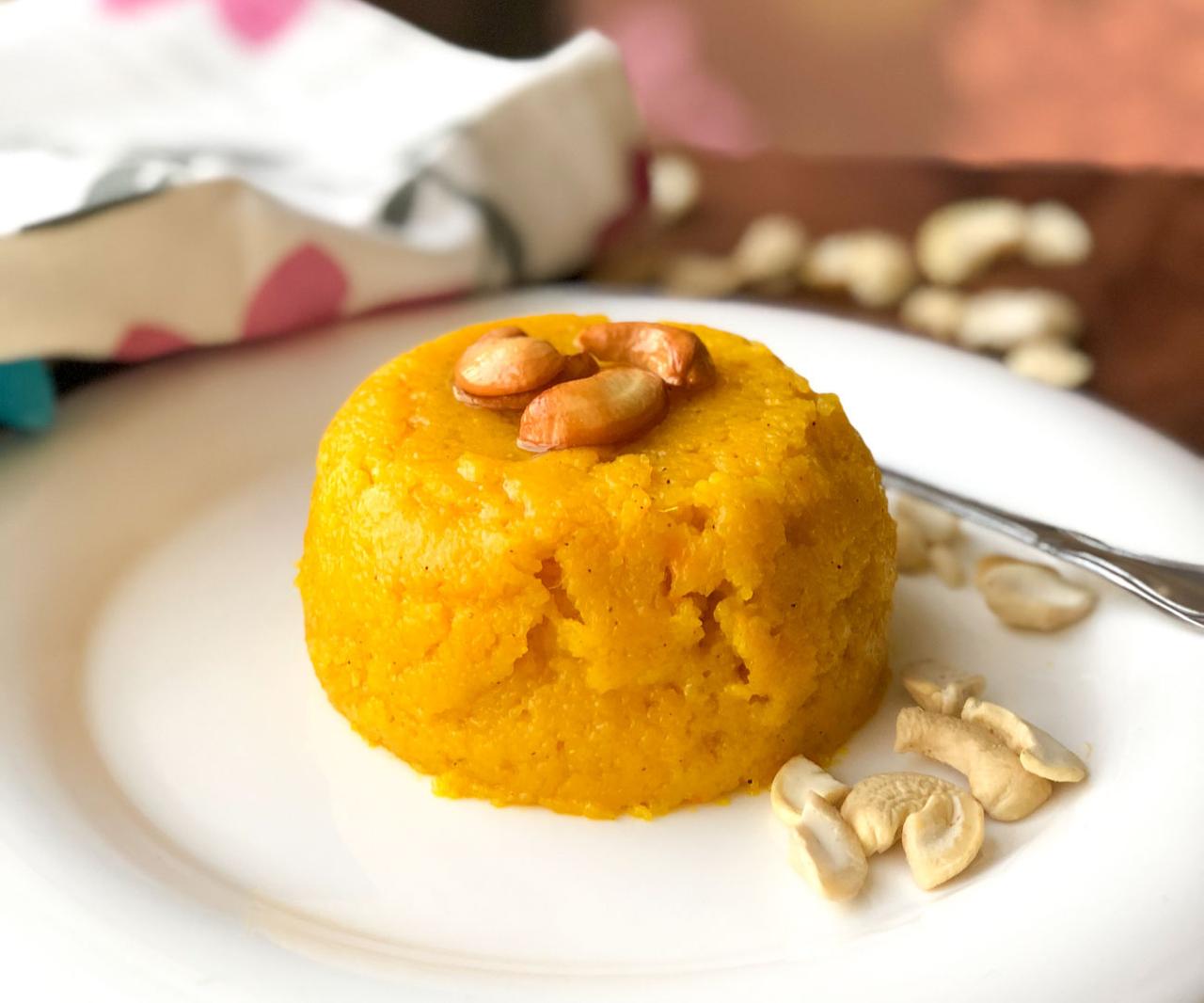 Image courtesy: Archana's Kitchen
Not restricting us to the spicy bits, there is a lot to go for even in the dessert section and the meal isn't complete without it. For one, there's the Sooji halwa or its close cousins, Dal halwa and Gajar ka halwa.
Laden with dry fruits, these Punjabi veg dishes are a sensory delight. What's more, many wedding caterers are now working on stellar innovations on this humble dish, adding flavours (like mango, raspberry and even mocktails) and working on swanky, presentation styles. Definitely, head to the wedding sweets displays to sample these delights.
8. Aloo Paratha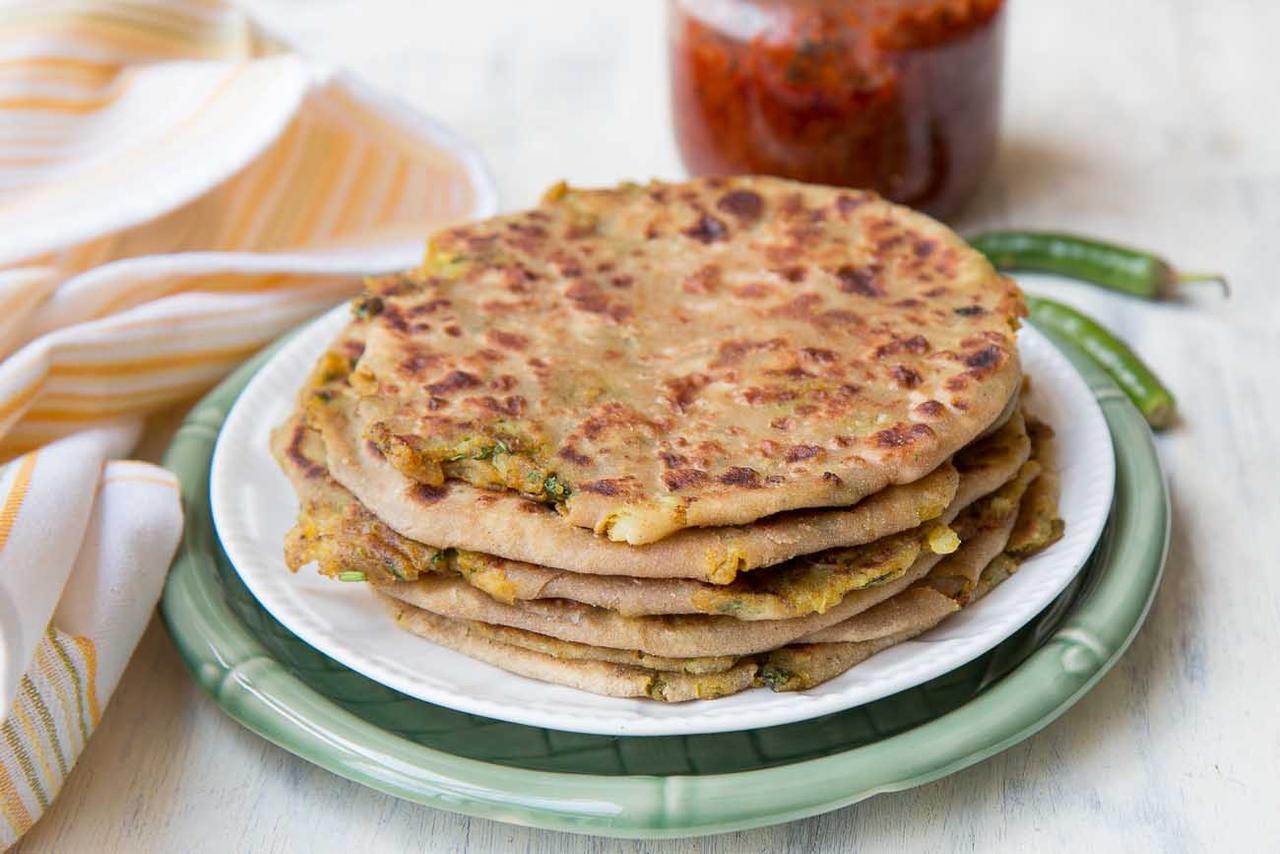 Image courtesy: Archana's Kitchen
No list of Punjabi veg dishes can be complete without the mention of the absolute monarch of the cuisine here- the famous aloo parantha stuffed with boiled potatoes, chilli flakes, coriander and even pomegranate seeds. These makeup for the most delicious and common breakfast in Punjabi households and in northern parts of India, in general.
Served with either curd or butter, these paranthas reign over live chapati counters, standing shoulder to shoulder with stuffed naans and lacha paranthas.
9. Paneer Butter Masala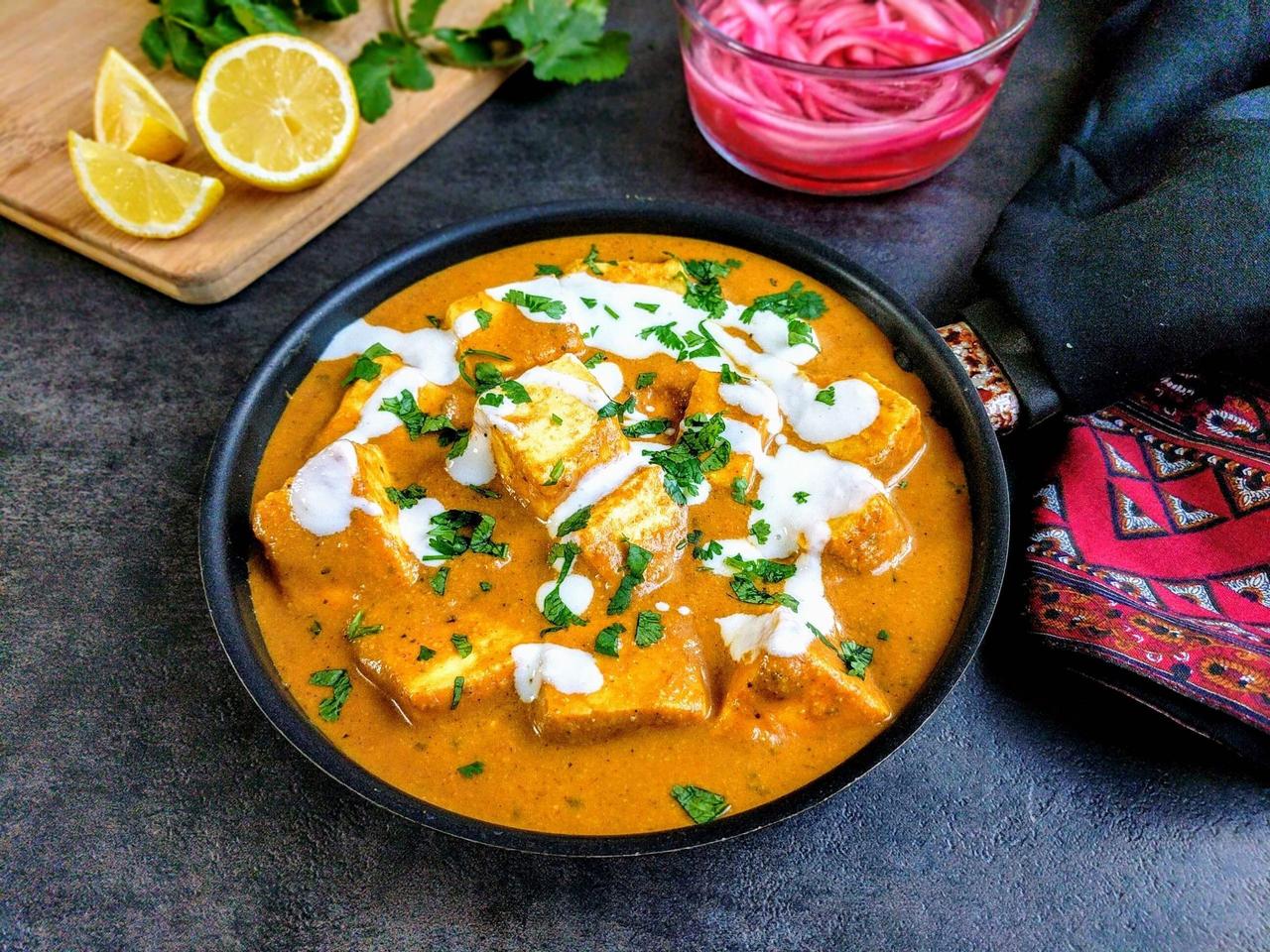 Image courtesy: Vege Cravings
In the food canon, this is called the vegetarian version of butter chicken for they share the same smooth tomato gravy. It is one of the most famous paneer recipes of India and is enjoyed greatly for its creamy and buttery texture, with naan, roti or rice.
Head straight for this rich food as part of your mains and savour each delicious bite of this staple among Punjabi veg dishes with a bread like naan or chapatis.
Drooling already? Let us know in the comments below if you would like to add your favourites to this list of Punjabi veg dishes.