9 Proposal Videos Which Are Epic and Display Love in Its Purest Form
While some couples like to keep their wedding proposal an intimate affair, others don't shy away from making them a public, larger than life spectacle. A wedding proposal is where it all starts from. So, pop the question and make a proposal video now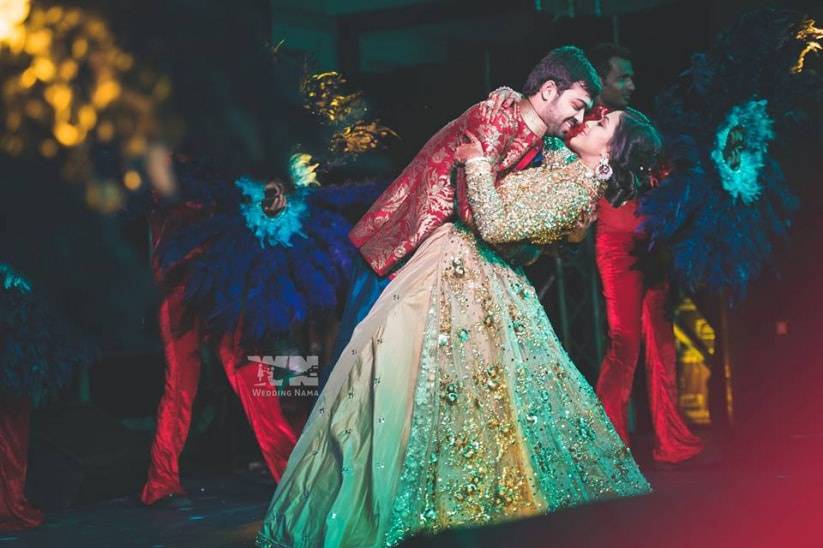 Have you found your soulmate? Congratulations! You're definitely one of the lucky few. But, still, haven't found the perfect way to pop the big question? Don't worry that happens to the best of us. Are you looking for a wedding proposal that the girl or boy of your dreams will remember for all times? Your search comes to fruition right here. We have handpicked some of the most special proposal videos from the lot for you to take inspiration from. Have a look at them, bookmark the one that you love most and personalise them they way you please to make it the most memorable proposal of all times.
1. The Proposal Video With a Personal Touch
This wedding proposal was captured beautifully by none other than Weddingnama photography company. What captured our eyes is how personalised this proposal is. Amidst the company of family and closest of friends, there is nothing that this proposal lacks. You too can opt for a quaint place, probably a terrace garden or a poolside perhaps. Have the place decorated with flowers and for some personalised touch, perhaps some photographs of your journey as a couple. There is nothing else that your beloved would want more than this. A proposal video is more like a treasure trove of memories, so ensure that you spend some quality time planning for it.
2. The Underwater Proposal Video
Who would've thought that such a thing was possible? But, it sure is. If you want to go for something completely out-of-the-box then nothing beats this underwater proposal video. A date-night underwater! Voila! Isn't that what all of us need in our mundane lives? We sure do! You too can bring your dream to swim like a mermaid, in a flowy dress by planning for a wedding proposal underwater.
3. Save-The-Date
A gold and pink gown, a floral tiara befitting your beautiful self with a harp and a guitar. This proposal video is a package in itself. We can only imagine how much time it would have taken for this couple to come up with such a daring way of popping the big question. But, if you are going to opt for something as extraordinary as this, then ensure you have a good wedding photographer and a wedding videographer ready who don't miss even a single frame of yours. What is the point of going all the way when you cannot look back at it a few years down the line? Right?
4. All We Need Is Love
A groom-to-be, teary-eyed, who cannot help but feel the gratitude of having gotten you as a life partner! Isn't that what all of us live for in life? This proposal video not only shows you how the big question was popped but also takes you through the journey of this couple as a whole. Isn't that the whole idea of getting your life on the reel. You will forever have it as a memento of a life well-lived.
5. High On Love
A dreamy location! Perhaps, a destination your better half loves more than anything else in the whole wide world? Surprise her/him! Plan a getaway weekend to your favourite destination or perhaps the place it all began from. And, pop the question. Your partner won't be able to keep herself from saying YES! Also, you wouldn't want to miss her face, the sheer excitement would be displayed across her face.
6. Bollywood Flash Mob Wedding Proposal Video
We literally live for all things Bollywood. From following Bollywood weddings to their wardrobe, we keep tabs on all. So, if your partner is a movie buff (just like us) then what better way than pop the big question with a Bollywood spin? A few peppy wedding dance songs, your boyfriend dancing his heart out with your family and friends. Ring or not, you will be prompted to say YES to this huge gesture. We can feel our knees go weak as this cute groom-to-be shakes his leg.
7. Say It Out Loud With a Flash Mob
Or, perhaps this? a flash mob at a mall with hundreds of people watching. It really doesn't get any bigger than this. Get onboard a wedding choreographer to help you choreograph a dance routine. An engagement ring and you're good to go.
8. Proposal Video By The Sea
A patio next to the beach, blindfolded and arms linked with your beloved. The next thing you know, he is on his knees with a ring in his hand and a riveting heartbeat. How can you stop yourself from saying YES if someone did so much for you? We know we won't be able to. This proposal video made our hearts skip a beat. You can also go for something intimate, with just your partner, in a quaint surrounding, where love is all there is.
9. The Proposal Video Of The Century
Shiva and Arunima's proposal is what a fairytale looks like out of a Disney movie production. Shiva proposing to Arunima was unlike any other proposal. She had no indeed what was coming or that it the proposal was been recorded, to say the least. So, what you witness in this epic video is love in its purest forms.
These proposal videos are nothing but a pure joy for the heart and soul. They make us believe in love and its power of making this world a better place. If you have found a person you cannot wait to spend the rest of your forever after with then take this moment, get on your knees and pop the big question that your beloved has been dying to hear.
How did you propose your better half? Tell us through comments.