Look out for These Professional Makeup Kits for an Effortless, Beautiful and Long Staying Bridal Look
Getting dolled up as a bride is one of the most exciting things. What is more exciting is the beautiful makeup that you get to put on. However, it can make or break you. Thus it's essential to look at professional makeup kits that are long staying.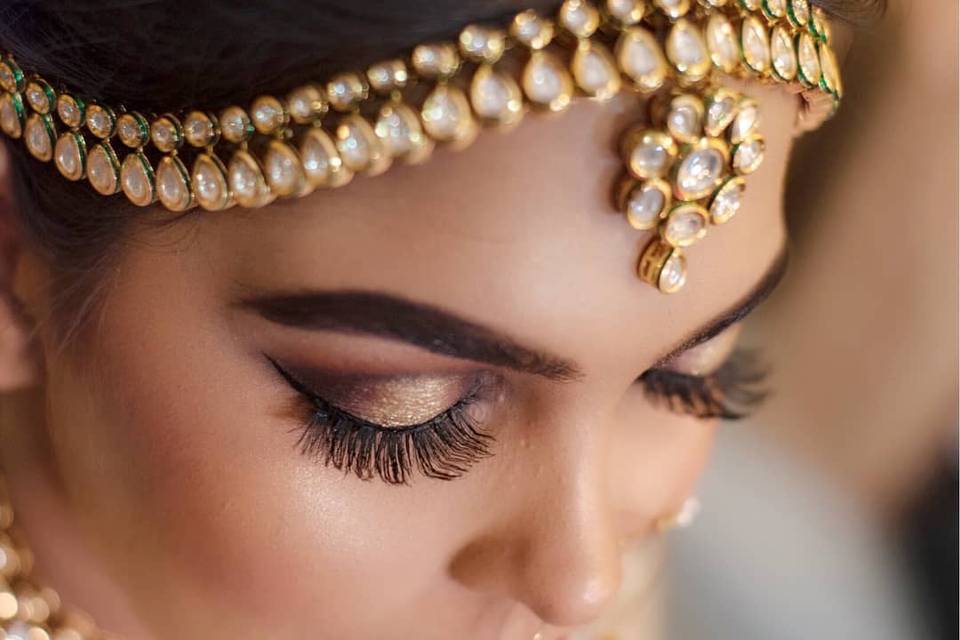 It is truly said that makeup is one of the most important parts of a bridal look. If it's too much then it looks gaudy and scary. If it's too little it hardly looks nice in the picture. If it's not long staying then you are in for some really bad pictures. Imagine half removed makeup through your function. No one wants that. Thus, it is important that you hire a good and trustworthy makeup artist, not only that it's important to look at the kits being used. Here are some professional makeup kits perfect for the bridal look.
1. Sephora, Medium Shopping Bag Makeup Palette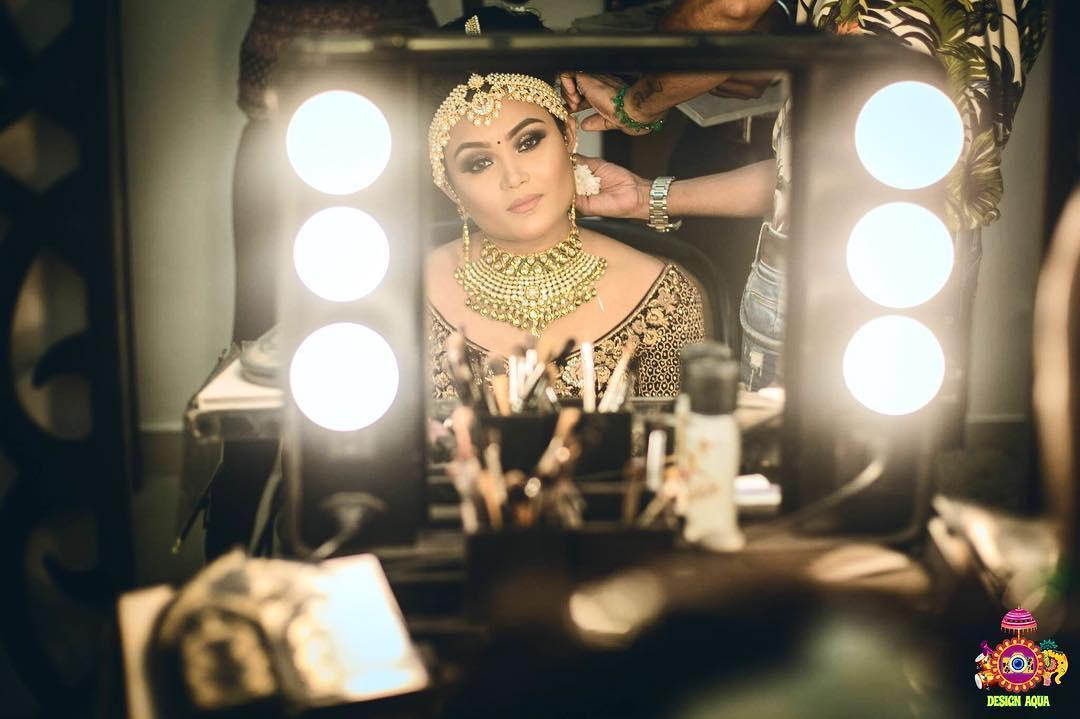 Known for it's an amazing and wide range of products you can trust Sephora with your eyes closed. Especially when it comes to professional makeup kits. This lovely makeup kit has a large collection of eye shadows, both creamy and matte. It has a pretty bronzer and blush shades collection to the side as well. The other side is infiltrated with some universal gloss shades that can give your matte lip colours a lovely sheen.
Super compact and easy to carry the kit has the look of a shopping bag, especially because of the attached string. The shades offer amazing pigmentation and glide on easily too. We do suggest using the eye shadow shades with a nice primer base so that your eye makeup stays intact. This compact 82 piece palette will set you back by ₹3,000 - 3,300.
2. Elizabeth Arden, Sparkle On Holiday Collection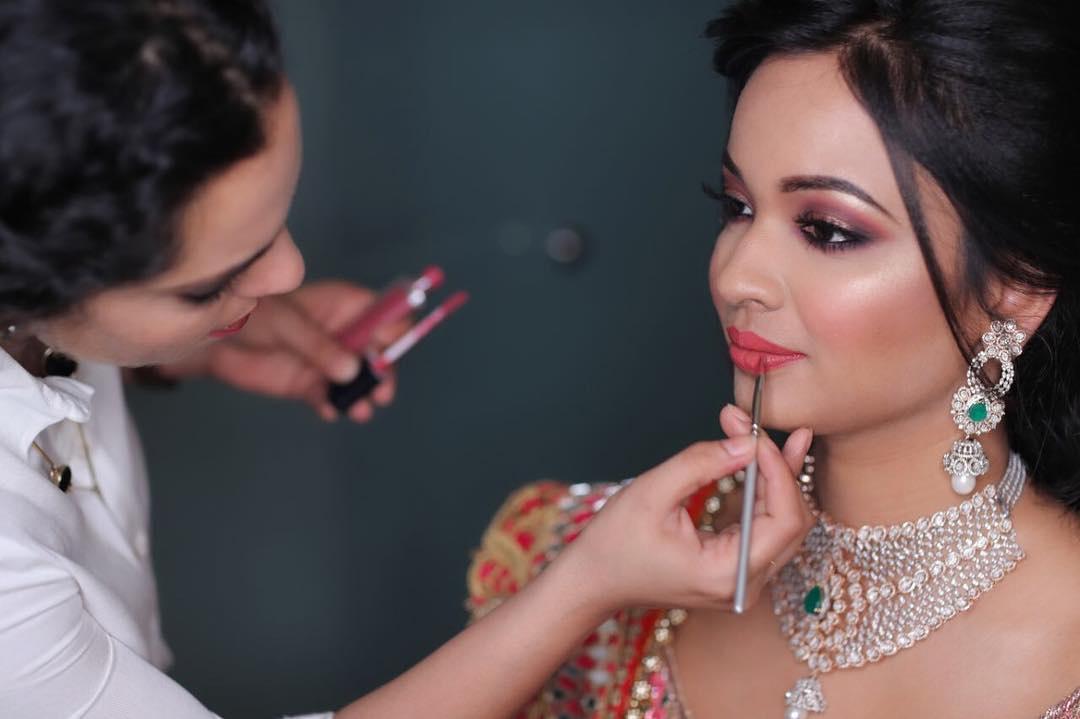 A beautiful 11 piece makeup kit, this comes in a beautiful bag. The packaging too is to die for. It is one of the compact professional makeup kits that offers some really beautiful colours to choose from. With 2 eyeshadow palettes, a contour kit, mascara, kohl, 2 lip glosses and 4 beautiful lip shades, this kit has almost all you need. Considering that it is Elizabeth Arden we are talking about, quality is no issue. The pigmentation is the right balance, and the products are easy to blend and build. This is one of the affordable professional makeup kits and you can buy it for ₹5,000 - 6,000.
3. M.A.C Hyper Real Prep Set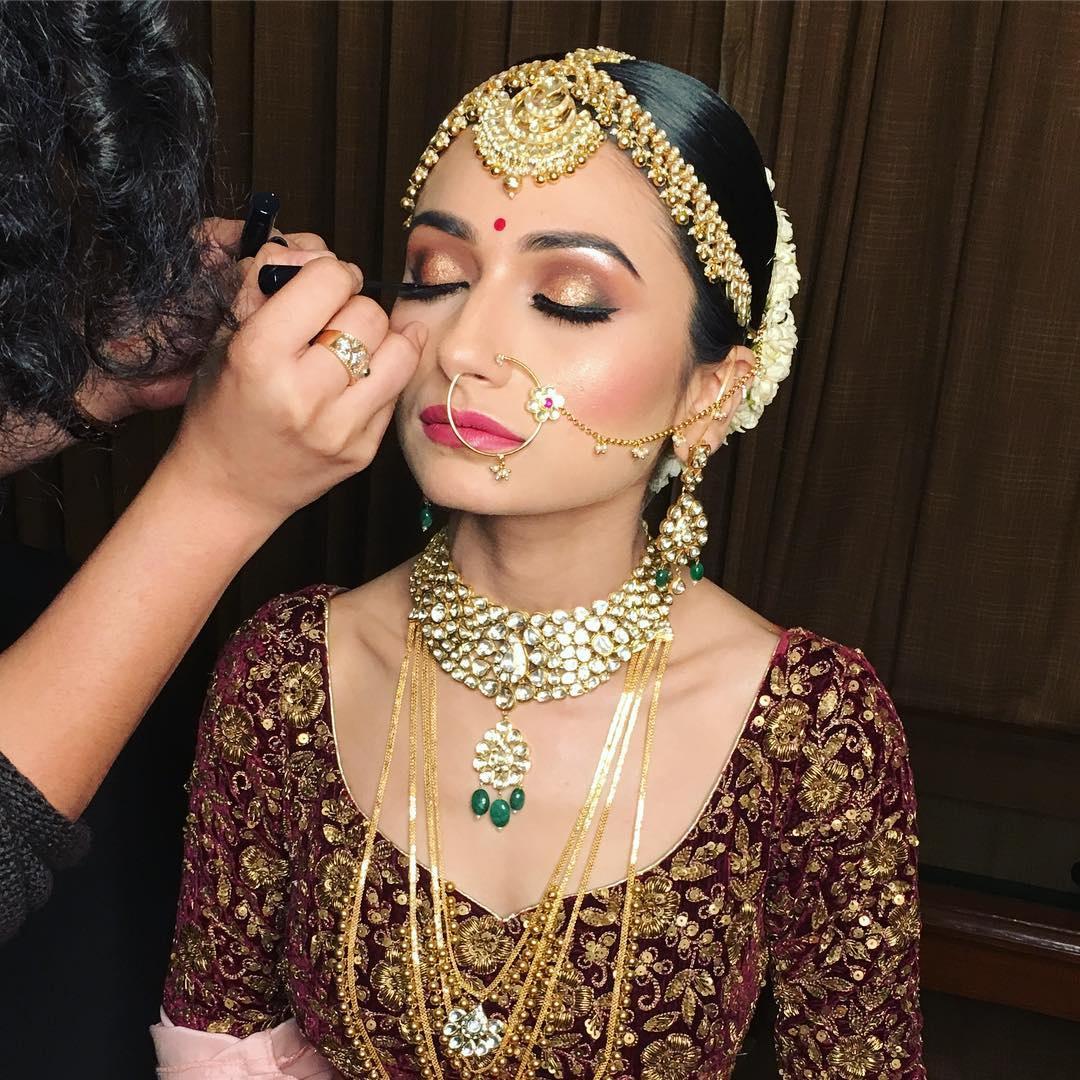 It's the most imperative thing to prep your face so as to ensure that your makeup stays. This is one of those professional makeup kits that do just that for you. Available in both pink and gold shades, it comes with a prep+prime, a strobe cream and a Fix+. This sure to give you that fresh, dewy look. We suggest the pink shade for a day event and gold for the night. This 3 piece kit is priced at about ₹3,500.
4. M.A.C Pro Spring Colour Kit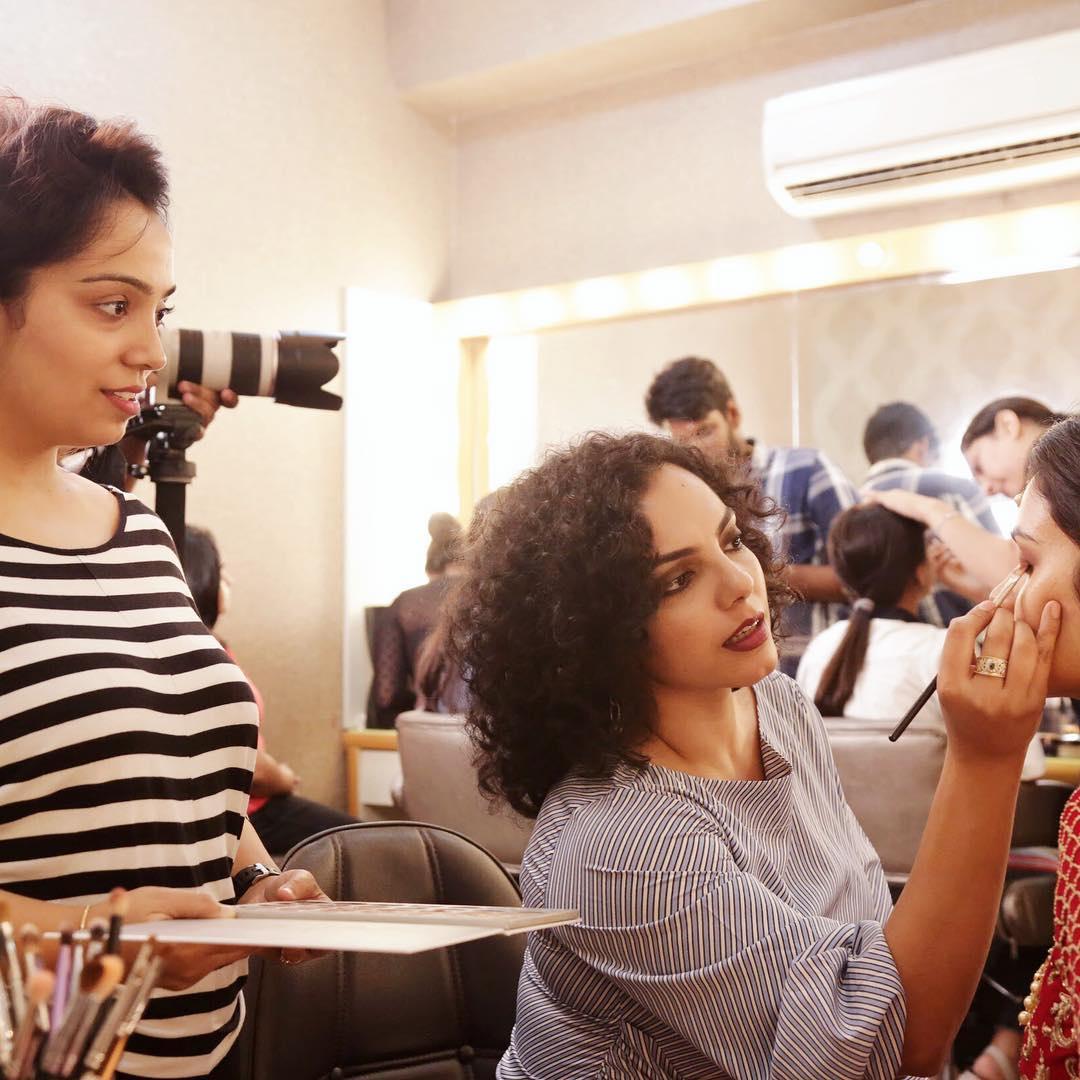 This is one of the perfect professional makeup kits for a bridal look. It comes with two pro face palettes that have lovely contour and blush shades. It also has four of M.A.C's best bullet lipstick shades. Then there are two lovely lip glosses and finally four really beautiful eye pigment shades. We do not think you can find a better kit for a fresh, long staying look. Be it a day or a night function, the shades are perfect for either. This 12 piece set is a bit expensive, going up to Rs. 15,000. But if you have this you hardly need anything else. Moreover, it's a M.A.C kit, so it'll be a worthy investment.
5. E.L.F 83 Piece Essential Makeup Kit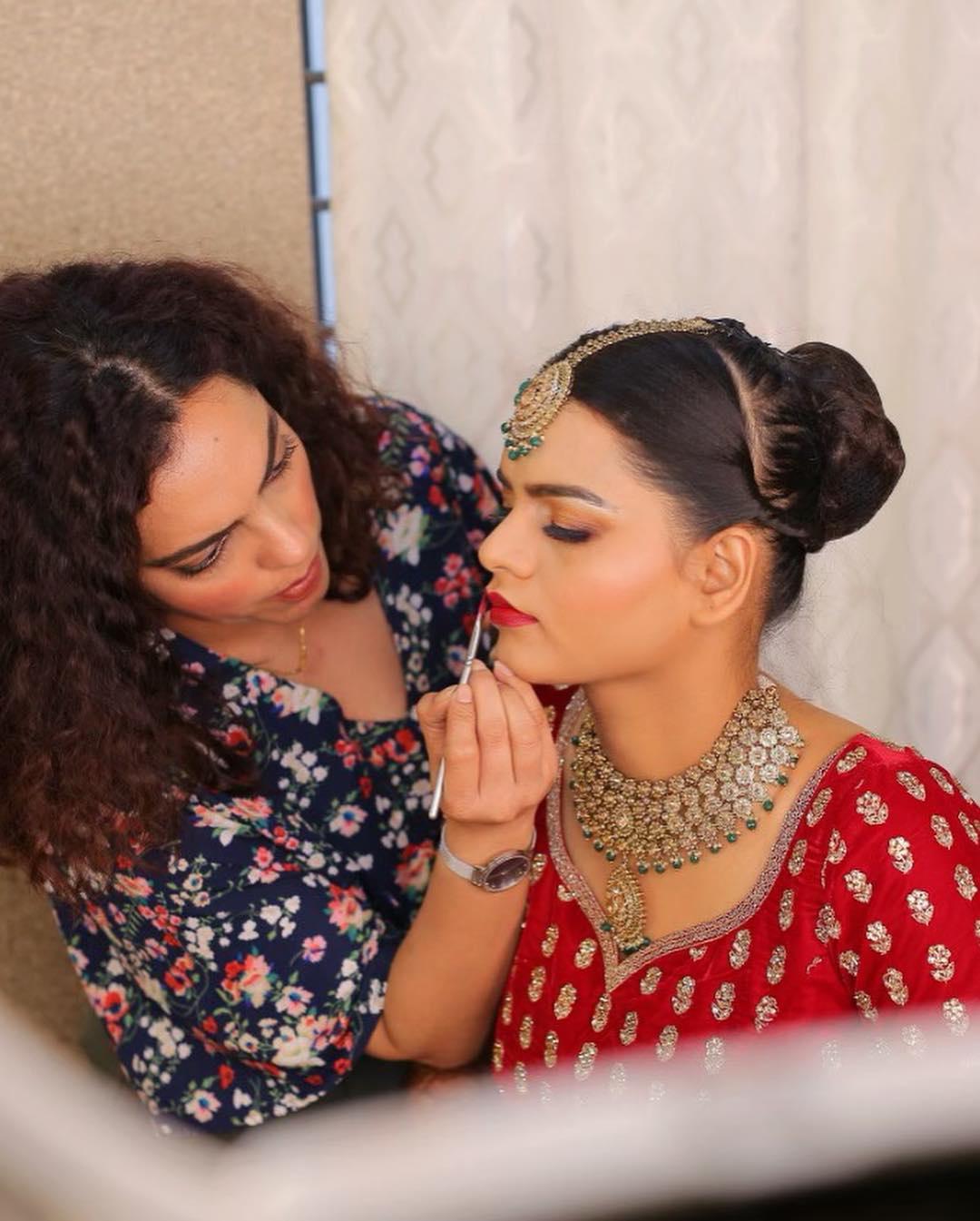 There is almost nothing this kit doesn't have. One looks for the complete package when it comes to professional makeup kits. This does just that. It has 64 eyeshadows, 8 glosses, 4 blushes, 4 bronzers and lip, eyes and face brushes. The products offer good buildability and are also long staying. With so many options, this palette offers scope for a lot. Apart from all those amazing things, it is just priced at ₹4,500 - 5,000. It couldn't have gotten better than that.
If you have these professional makeup kits to prep for your big day then there is nothing much to worry about. The makeup would surely stay throughout the night. This is not to say that you should stick to the kits and not use anything else. Of course, there are so many colour combinations you can work with. These kits can easily be trusted to help your makeup look flawless and stay through the night. We hope that this helps. Pick one of these stellar bridal makeup kits and check out some step by step makeup tutorial to look like a dream come true.
Have any more suggestions? Don't forget to share them in the comments.a