5 Cute Signs Of A New Punjabi Couple That Got Married Recently
Indians know how to make the world know about their legal PDA post marriage and the best people to do it unabashedly are our very own Punjabis!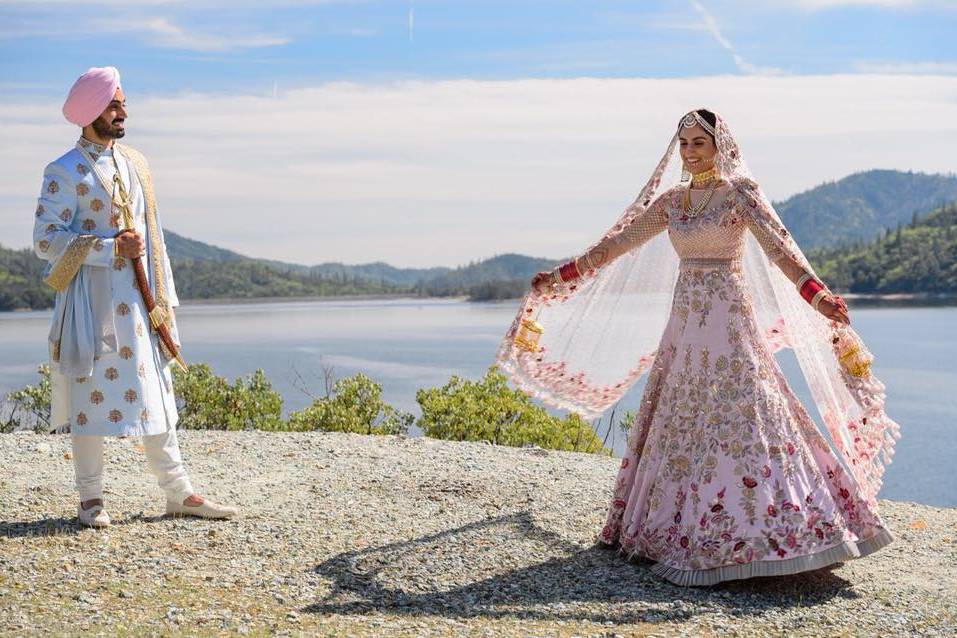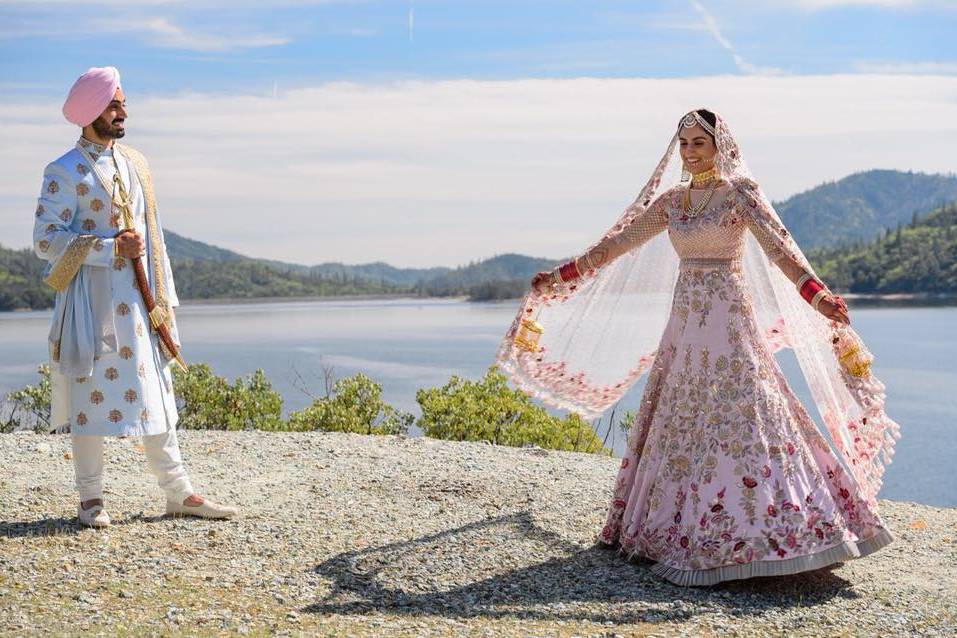 Image Courtesy: Manish Malhotra's Facebook
"Punjabiyaan Di Shaan Vakhri", Punjabis all over the world believe in living life king size. Be it their loud behaviour, their extremely yummy and hearty food stuffed with Ghee and love or their equally large heart. They don't believe in doing anything simply because they have to. The same way, when a new Punjabi couple gets married, the whole world gets to know about it. You wonder how? In the most hilarious and cute way ever.
Punjabis have some unique traditions that are incorporated into their lives once they get married. These things might be odd for a lot of people but for them, it is a part of their culture and the cutest way to celebrate a newly married life.
1. 'Chura' Nahi Yeh Mera Dil Hai. Dekho Toote Na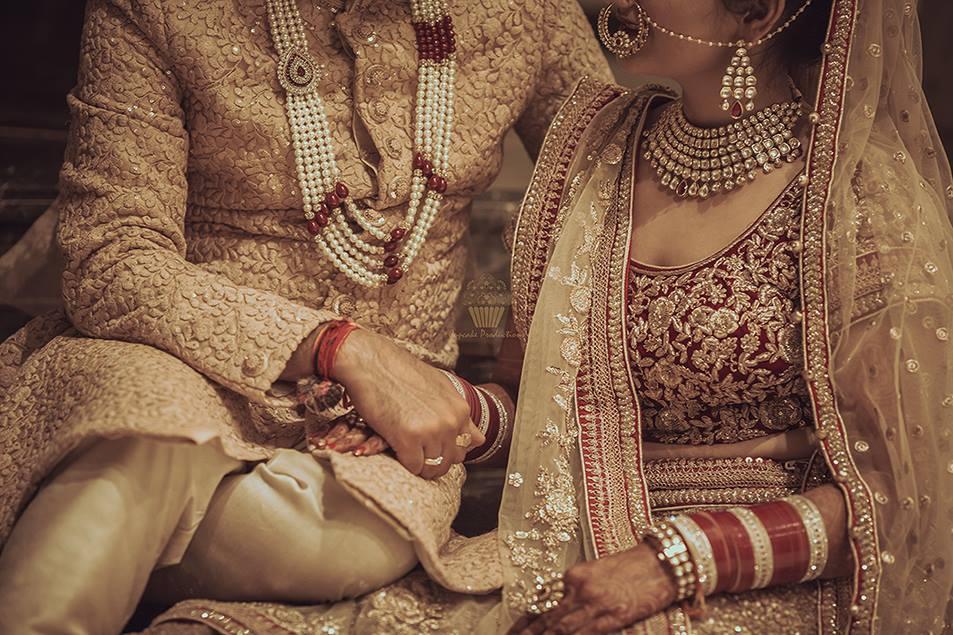 One of the most quintessential ways of knowing that a new Punjabi couple is around you is by the combination of some red coloured bangles coupled with some bedazzled silver or golden stone studded thick ones the bride wears.
These are called Punjabi Churas and are considered as a good omen for a newlywed bride. The brides usually wear it for at least six months to a year. So don't be surprised if you spot a girl wearing shorts/skirt/dress and donning these bangles. They sometimes look weird but mostly they look extremely happy and radiant.
2. Shopping bags. Loads of Shopping bags and 'Gediyaan'!

One thing any girl cannot live without is shopping and when it's a Punjabi girl, the shopping is off through the roof. And who carries those huge bags with equal enthusiasm? Yes! You guessed it right. There adorable Punjabi husbands in their plush cars.
Now, we are not trying to stereotype people (we kind of are!) but newly married couples absolutely love shopping and showing off their brand new car. From new clothes, kitchenware items, home decor stuff to food.
Be it a new Punjabi couple or any other Indian newly married couple, the flowery first six months of your wedding makes you do a lot of things with gusto. this is one of them too!
3. The Colours of Love - Colour-coordinating Clothes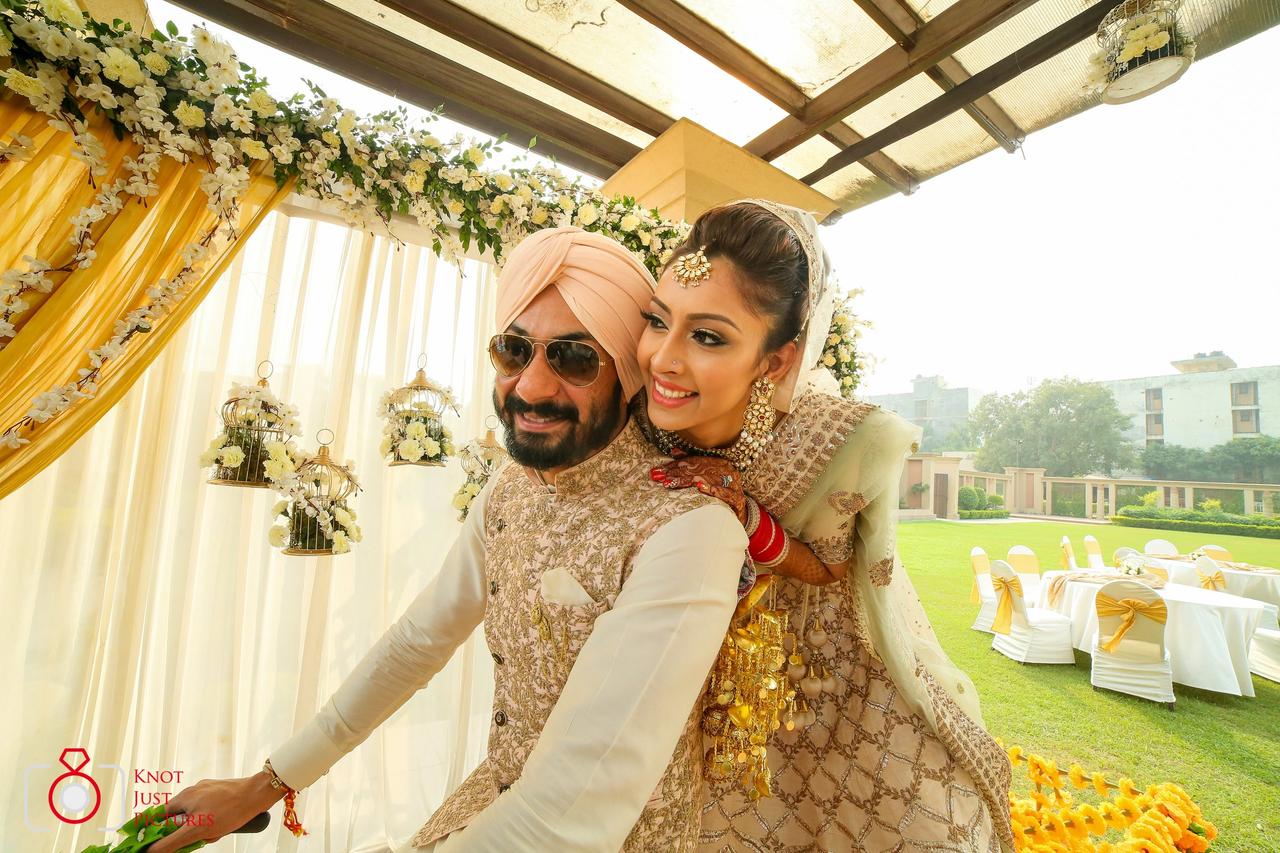 Have you ever seen a new Punjabi couple wearing the same colour of clothes and twinning from head to toe? The men ever match their turbans with the whole attire. The utter sweetness of it all could either give you diabetes or amaze you till you start rolling your eyes in utter disbelief.
They don't do it just once but every damn day and never get tired of it at all. You know why? 'Kyunki har rang bohot kuch kehta hai!'
4. The Endless 'Pairiponas'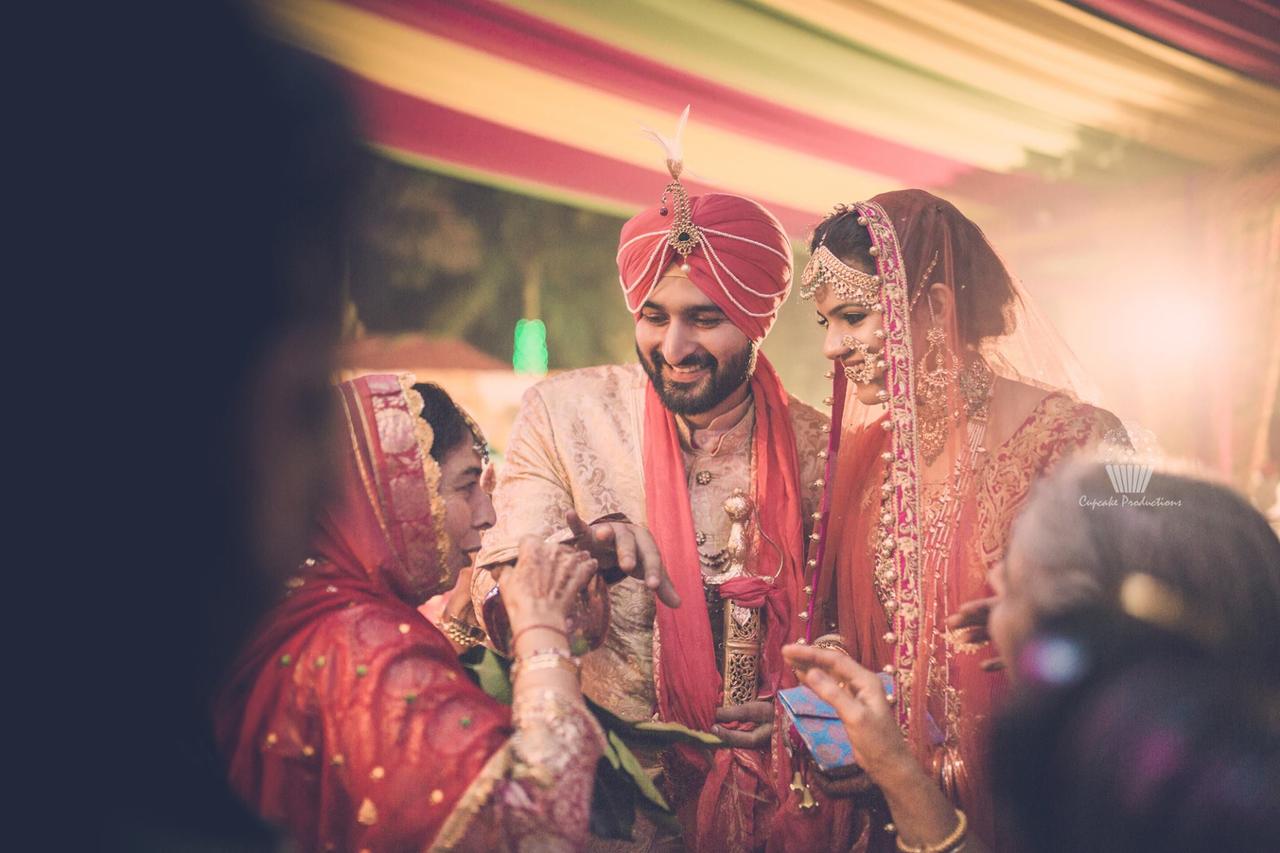 How do you know if a new Punjabi couple has arrived at a family function? By the numerous rounds of Pairiponas these poor people have to go through. Metting the uncles and the aunts and their kids and their better halves and their relatives and some more distantly and closely related people.
The best thing to gift this newly married couple at their wedding would be a big pack of pain relieving spray for their backs!
5. The Never-ending Stories From Their Honeymoon
So Manpreet and Mandeep can't stop talking about the countryside beauty of France even after months of their fairytale honeymoon there. Not just that, this new Punjabi couple can't help but flaunt their honeymoon pictures and how adorable Manpreet looked at the beach! This part is hilarious and cute as they have an undeniable glow and can't hide their gleeful face from the world and that's pretty adorable on their part!
If you have crooned the Sardar Boys while riding your Mercedes with your beautiful wife beside you and Gurdas Maan and Babbu Maan are two of your favourite Maans out there who make your day with their soulful and hearty music then this article is for you.
Peppy and happy, lost in each other's eyes even when they are in the middle of a huge family gathering, these are some of the sure shot signs of a new Punjabi couple.
They really aren't that hard to find. Just look around for some uber adorable vibes and you'd know that you've spotted them. Prepare yourself to hear some Punjabi romantic quotes too while you're around them.
Their looks might be inspired by the latest Punjabi films that are vibrant in colour and modern as well but their approach to life is pretty simple and rustic - wear your heart on your sleeves and be proud of your culture, heritage and upbringing. For you, these things might be funny but for them, it's who they are and they love themselves!
Are there any other cute, quirky, weird or funny traits of a new Punjabi couple that you know of? Fill the comment section with these things and let us know about amazing people that are full of life, love and Desi ghee!