New Bollywood Songs for Your Pre-wedding Video!
Using new Bollywood songs is the best way to show off your love story through your pre-wedding video! These top ten songs can convey your emotions better than words!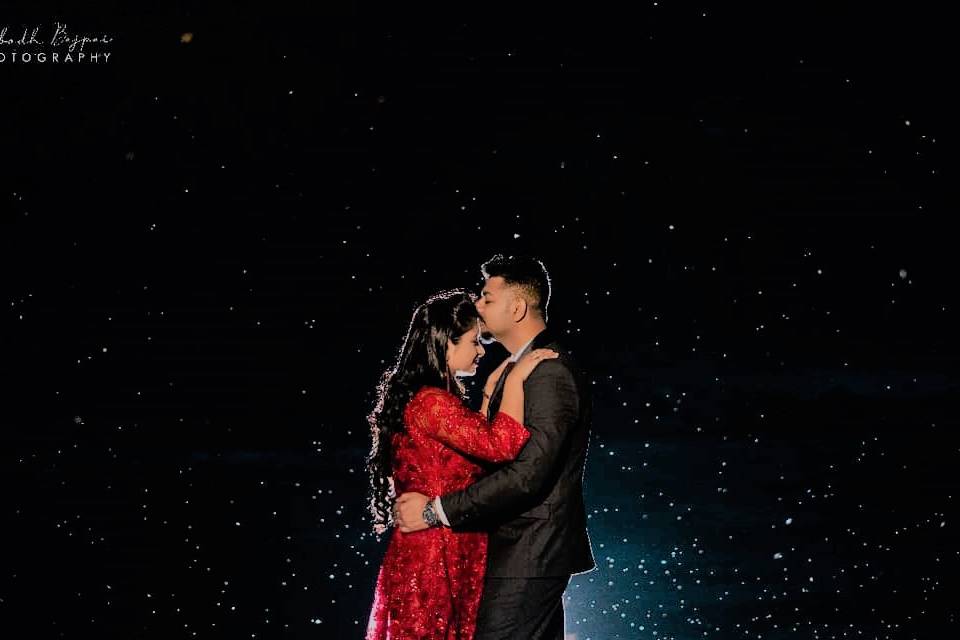 If you're someone who is in love and wants to shout the fact from a rooftop, then the best way to do so in these modern times is by making a pre-wedding video and sharing it on your social media! Pre-wedding videos are generally used to announce one's engagement to the world, the same way a typical pre-wedding shoot is used. A great way to make your love story come alive in such videos is by using new Bollywood songs to express your feelings.
For something like this, you'll need a cinematic shoot with tons of montages, because a video that involves you guys talking about each other won't gel well with songs in the background! Check out these new Bollywood songs that you should definitely include:
1. Tuje Kitna Chahne Lage Hum – Kabir Singh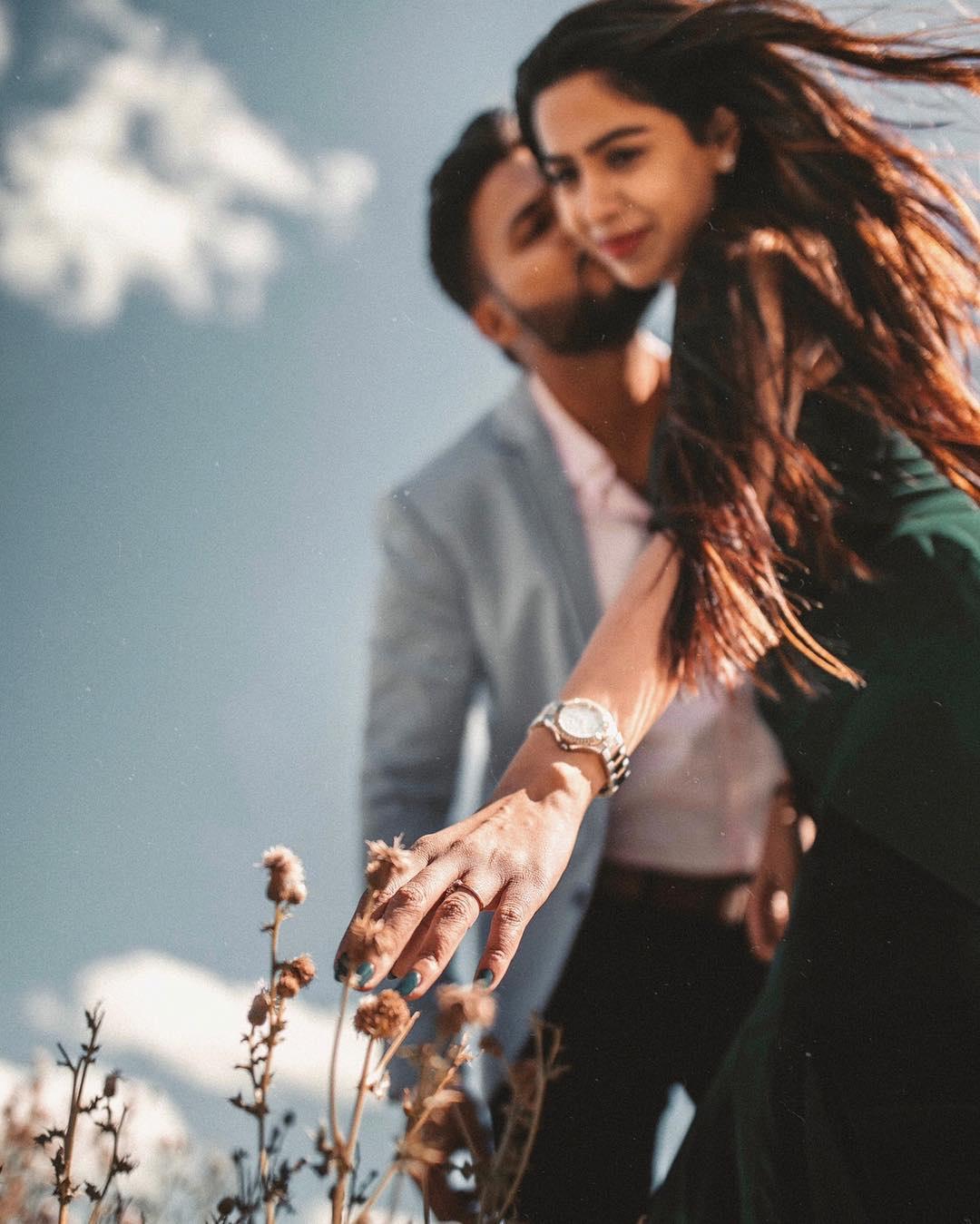 Image Courtesy: Shades Photography
Arijit Singh is known for his romantic numbers, and this song from Kabir Singh is a great one to include in your pre-wedding video! A song about undying love should definitely be a top contender on your list!
"Dil ka dariya beh hi gaya
Ishq ibadat ban hi gaya
Khud ko mujhe tu sonp de
Meri zaroorat tu ban gaya
Baat dil ki nazron ne ki
Sach keh raha teri kasam
Tere bin ab na lenge ik bhi dam
Tujhe kitna chahne lage hum"
2. Ek Ladki Ko Dekha Toh Aisa Laga – Ek Lakdi Ko Dekha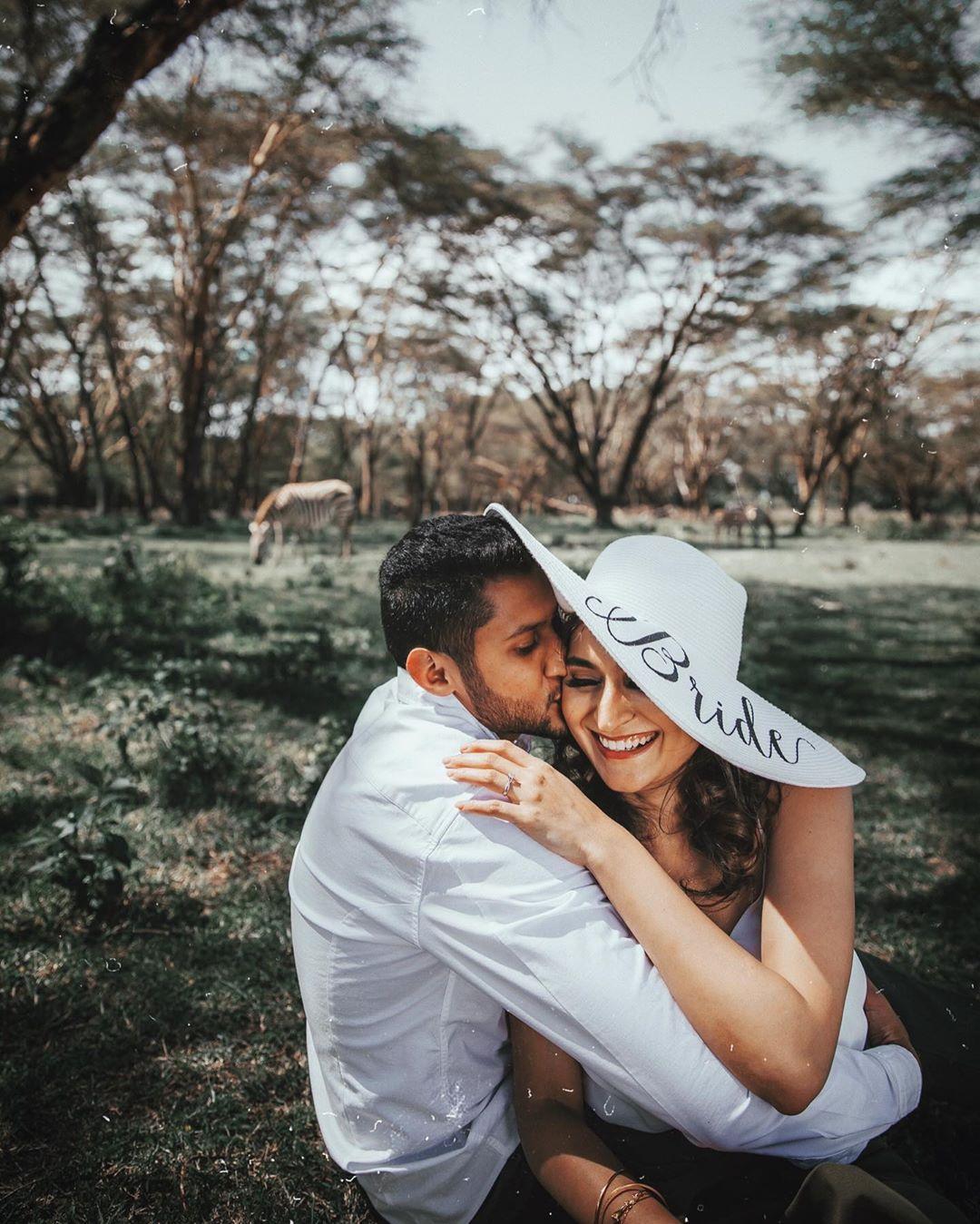 Image Courtesy: Shades Photography
Who can forget this classic Anil Kapoor song? Remixed and used in the film by the same name, this song describes love at first sight. If you and your partner felt instantly attracted to each other the minute you locked eyes, then this is one of the new Bollywood songs you've got to have in your Hindi songs list!
"Ek ladki ko dekha to aisa laga
Jaise khilta gulaab
Jaise shaayar ka khwaab
Jaise ujli kiran
Jaise van mein hiran
Jaise chaandni raat
Jaise naghme ki baat
Jaise mandir mein ho ek jalta diya"
3. Ve Mahi – Kesari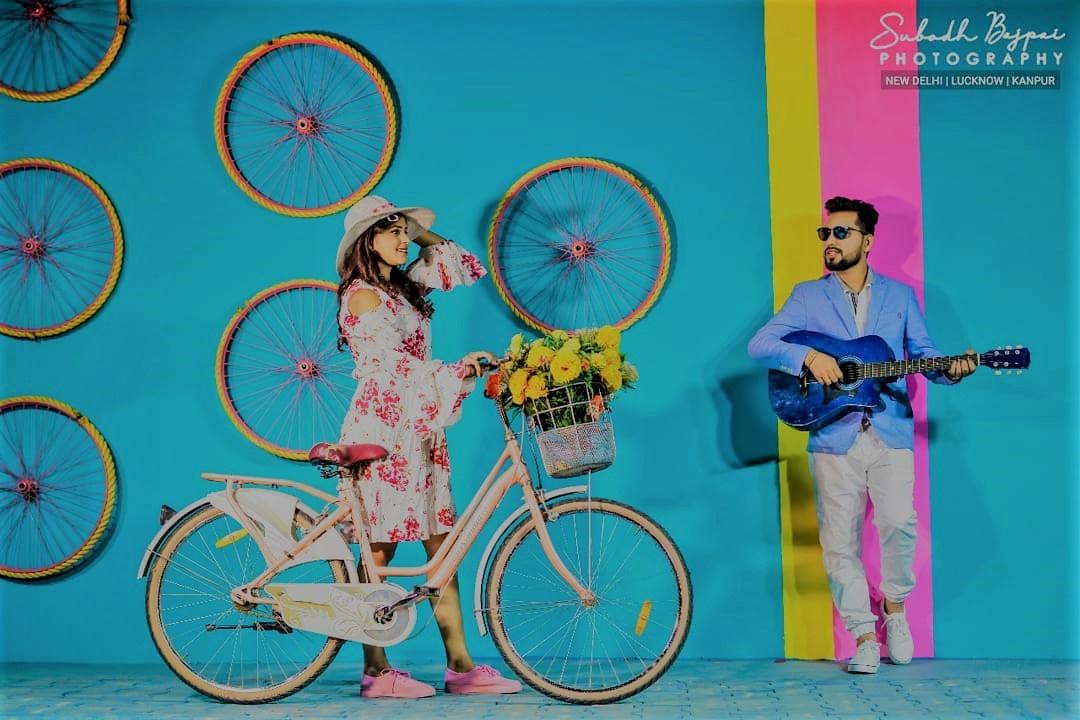 Kesari had great music (and a great story). If you want a slightly traditional folksy number that has a Bollywood twist to it, then this is a great one to choose. With the tempo of this song, you'll need lots of candid videos and montages!
"O maahi ve, o maahi ve
Mahi mainu chhadyo naa
Ke tere bin dil naiyo lagna
Jithe vi tu chalna ae
Maahi main tere pichhe pichhe chalna"
4. Tu Mila To Haina – De De Pyar De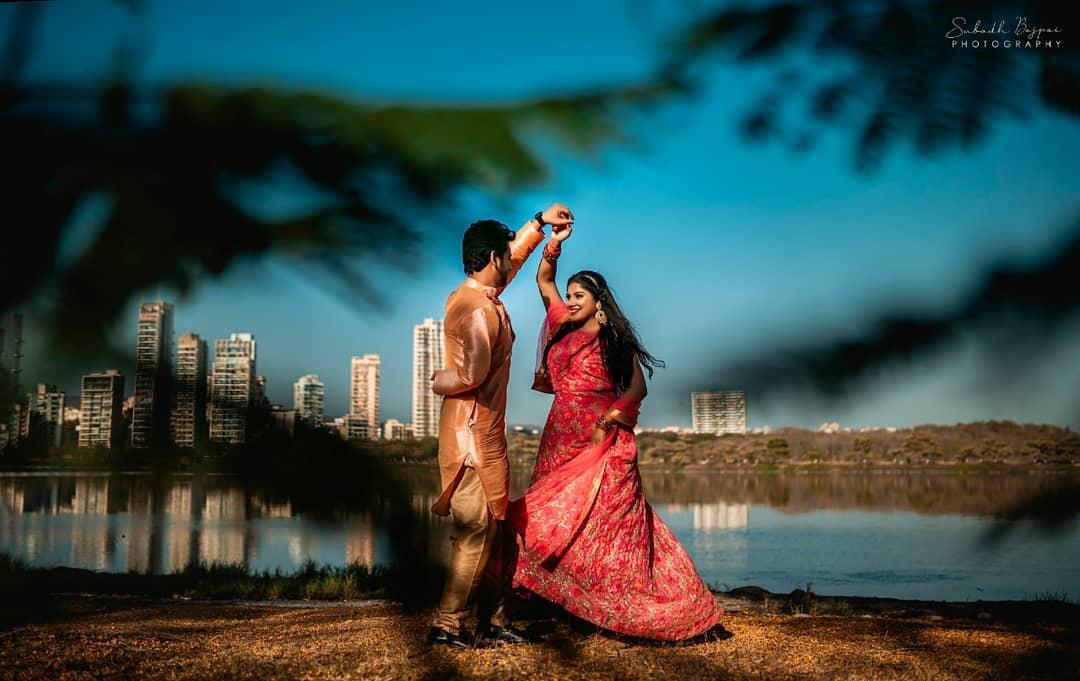 Did it take you and your spouse-to-be a long time to find each other? If so, what could be better than Tu Mila to Haina! This is one of the new Bollywood songs that are apt for couples that just thank their lucky stars that they found each other.
"Main roz tera chehra sunehra
Aankhon mein leke jagaa
Kya jaanta tha, tu bhi tha mera
Ab jo mila toh lagaa
Der se hi sahi magar tu mila
Mila toh hai na
Dheere dheere sahi magar faasla
Mita toh hai na"
5. Duniyaa – Luka Chuppi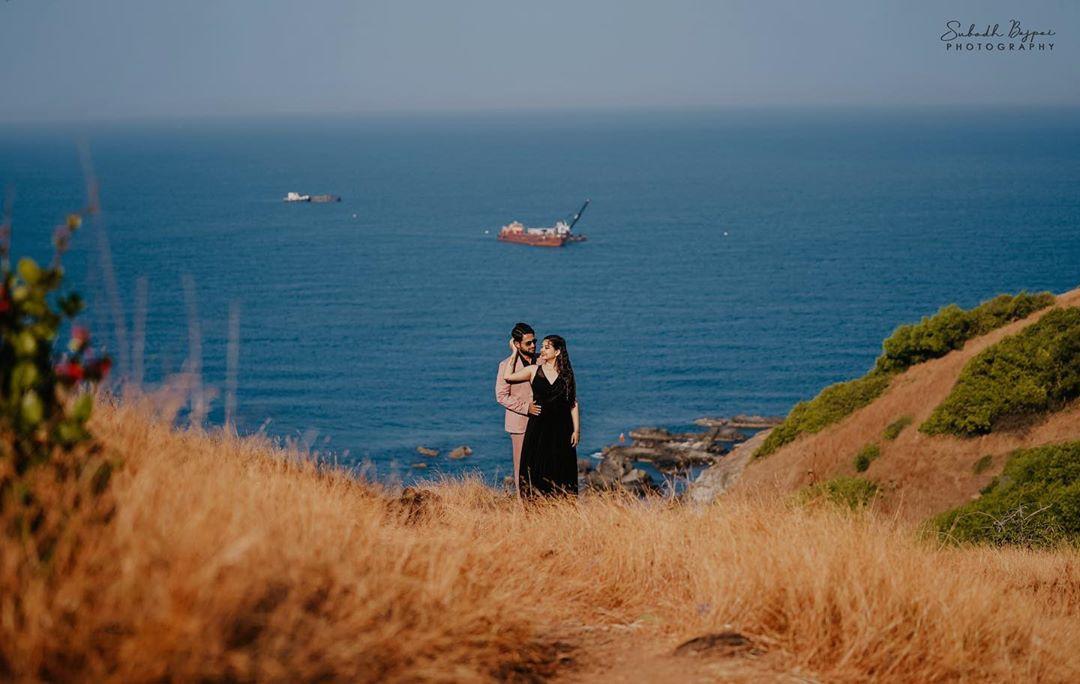 Duniya is one of the many new Bollywood songs that fall under the remake category as this one's a rendition of the popular Punjabi song, Khaab. Sung by the same singer, Akhil, this is a cute take on the song and was a part of the movie, Luka Chuppi. What makes this song ideal is that the lyrics totally fit in with someone who is trying to start a new life with their love!
"Bulaave Tujhe Yaar Aaj Meri Galiyaan
Basau Tere Sang Main Alag Duniyaa
Na Aaye Kabhi Dono Mein Jara Bhi Faasle
Bas Ek Tu Ho, Ek Main Hu Aur Koi Na"
6. Photo – Luka Chuppi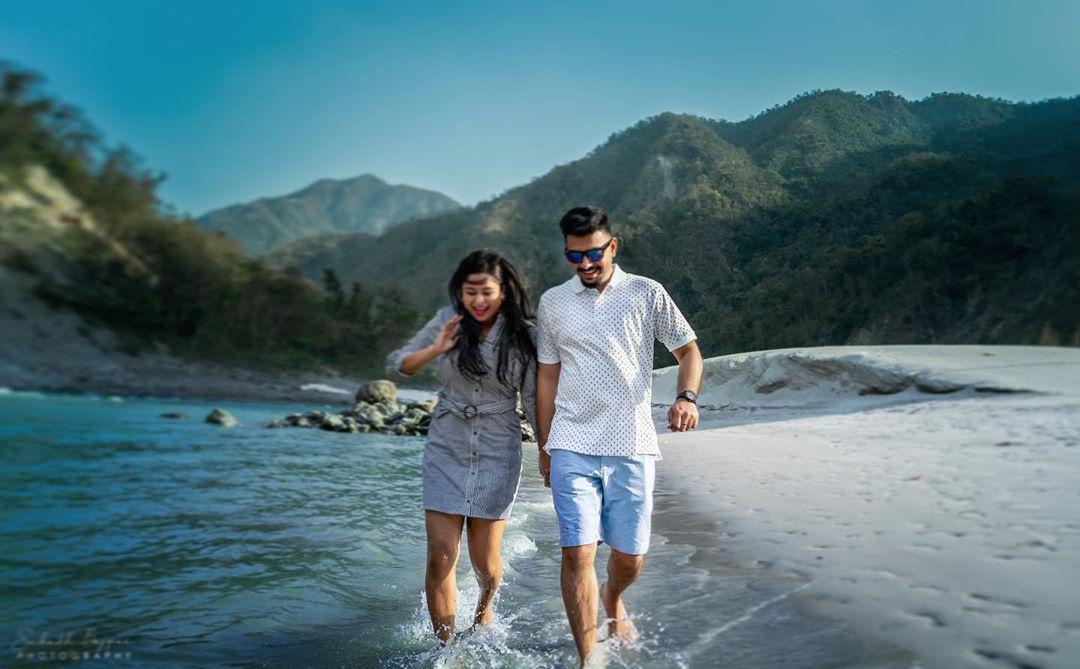 If you're looking for new Bollywood songs that stem from older Punjabi songs, here's another one! You've probably heard the original version many times on the radio. If you and your spouse-to-be had to spend some time apart in a long distance relationship, or just missed each other on a daily basis, then this song really fits the bill!
"Main dekhun teri photo
Sau sau baar kude
Main dekhun teri photo
Sau sau baar kude
Ke uthde tufaan seene vich
Sau sau baar kude
Main dekhun teri photo
Sau sau baar kude"
These new Bollywood songs are perfect for adding to your playlist for the pre-wedding video. Share them with your photographer before the shoot so that he/she can plan the video in a way that fits with the vibe of the song. This will make the final outcome even better, and we bet you'll get a ton of likes and comments when you share it online! Remember that your pre-wedding video should not really be more than 5-6 minutes. Think of it as a trailer to the wedding!
Want to make sure that your Sangeet has only new Bollywood songs playing? Get in touch with our DJs!