Free Tools and Apps That Help You Craft Your Marriage Card Design Online
Designing your wedding invitations should be fun and hassle-free. To help you get started, we share with you these 10 free tools and apps.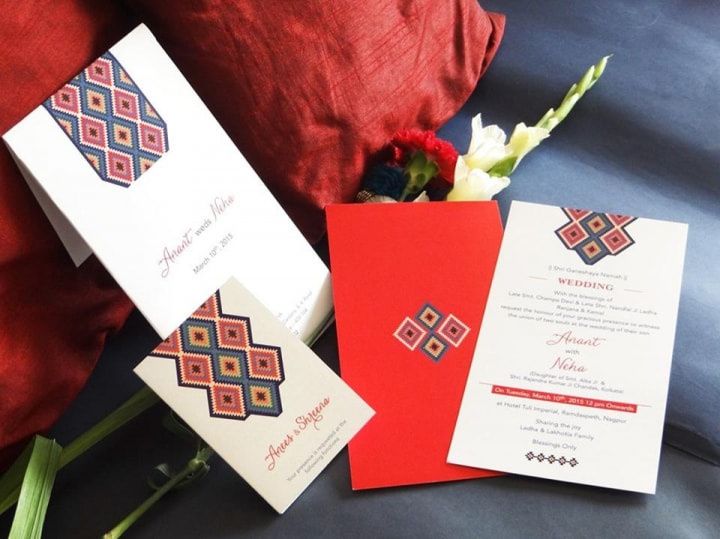 You must make use of marriage card design online tools and apps to craft out your own wedding invites and personalise them to your liking. Many of the online invitation design software tools are hard to learn and are not suitable for beginners. So, what do you do? You simply make use of these amazing free tools and apps to DIY your own wedding invites. Have a browse!
1. Canva
If you want to create online invitations, then this is the tool for you. Users need to sign up before they can start watching the tutorials showing how to use it. Canva offers pretty template designs that you can use to create your own design. It's a free and easy to use marriage card design online tool.
2. Smilebox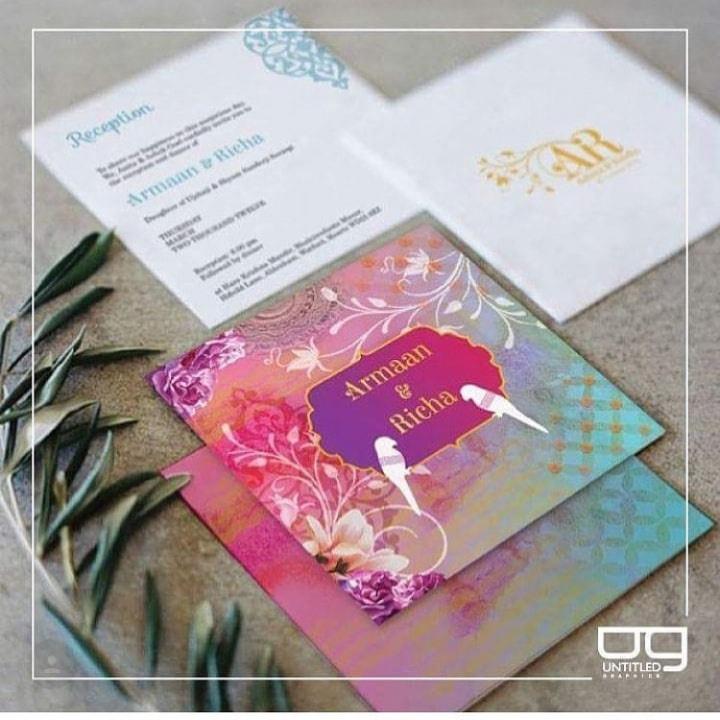 This tool is perfect for beginners. It's easy to use and allows its users to craft pretty wedding invitations online in minutes. Users of Smilebox can create personalised photo albums along with slide shows. It also allows users to create scrapbooks to be kept for remembrance. You can use this tool on a trial basis for a week without spending a dime.
3. Evite
Users can create their own personalised invites and then send these online to their friends and other guests. Till date, Evite has sent more than 2 billion invites worldwide. It's easy and lets you track the RSVPs easily with its tracking feature.
4. Pingg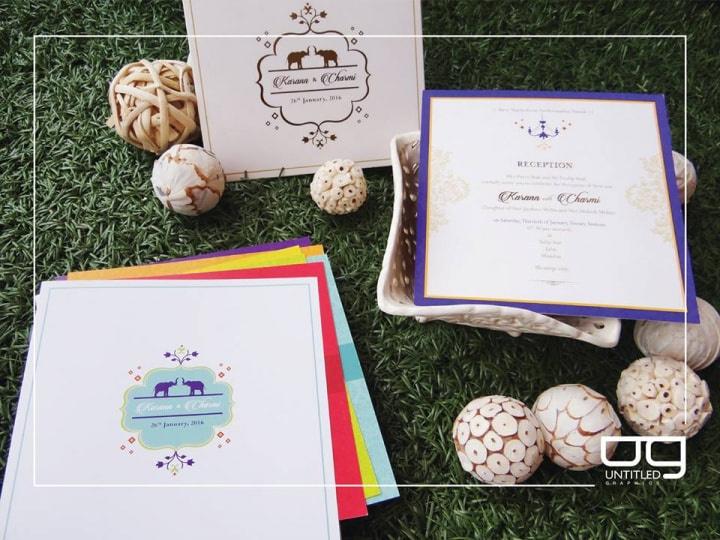 Are you young and quite the innovative sort of person? Well, then this marriage card design online tool is meant just for you. There are 70 free wedding invitation designs along with 66 premium ones. The free plan users can send invitations to 75 invitees at no cost. Users can start creating their invitations with three easy steps: Click on start now, free download and checking your mail.
5. Design Wizard
Create lovely and stylish online wedding invitations, thereby, eliminating the need to use paper. Design Wizard is a unique tool with a drag and drop feature to help users create exclusive invites for their guests. It's an easy to use app that helps in crafting personalised marriage card design online. All the templates are created by creative designers and are worth trying for their various styles like rustic, vintage and classic wedding invites.
6. Adobe Spark
Both mobile and desktop users can make use of this free graphic design tool to generate unique wedding invitation templates. You don't need to be an expert to use this tool which helps you to create professional invites with its wedding invitation maker. This feature offers you a big help in assembling graphics for your invites and choosing the text. The end product you get looks as if an expert graphics designer has created it!
7. Wedding invitation card maker by vcsapps
Android users can get this marriage card design online tool for free and get on the road to creating beautiful wedding invitations. It offers you dozens of customisation options. Users need to enter their details, select a time and date of the wedding and then click on create the invitation. That's it. The app allows you lots of editing options. You can add signature, quotes, and photos if you want.
8. Paperless Post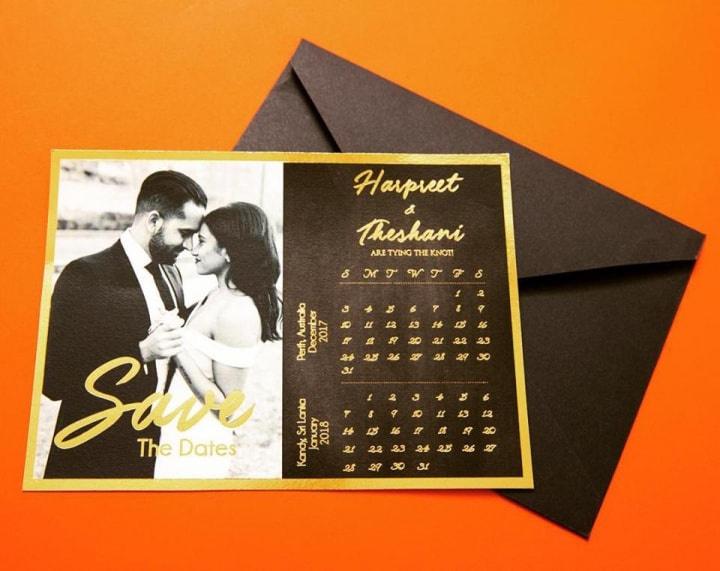 With this amazing tool, you can design wedding invitations both online and offline. The design templates offered here are crafted by designers, but, it also gives you the choice to create personalised cards with your own wordings and tastes. The app offers many free designs that can be sent to about 2000 invitees. Look for the free filter option in this app if you don't want to spend money.
9. Juke Box Print
Juke Box offers you a set of wedding invitation templates absolutely free of cost. These templates are easy for you to use and can be personalised according to your wants. This marriage card design online tool offers plenty of template styles like contemporary, romantic, and geometric, and that is why it is very popular with customers. There are loads of funny and hilarious designs available too.
10. Punchbowl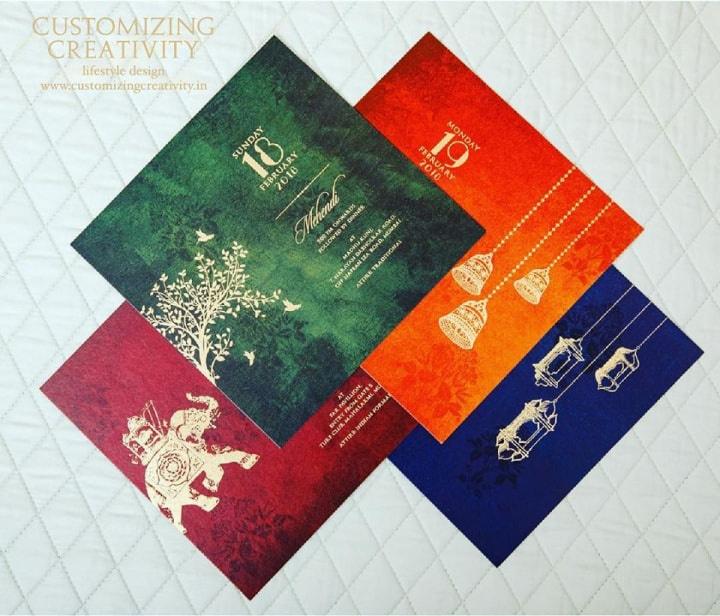 It is a tool that can be used to send wedding invites through desktops, mobiles and even tablets. Users can create customised wedding cards for free and for as long as they like. The templates are easy to design and are suitable for people on the move. Free members can send their invitations to 100 guests. Need more reason to use this app?
The marriage card design online tools listed above are stress-free ways of crafting personalised invites. These are free and simple so that even non-tech-savvy people can use them.
Have you tried any of the above-mentioned tools? How was your experience? Let us know through comments.