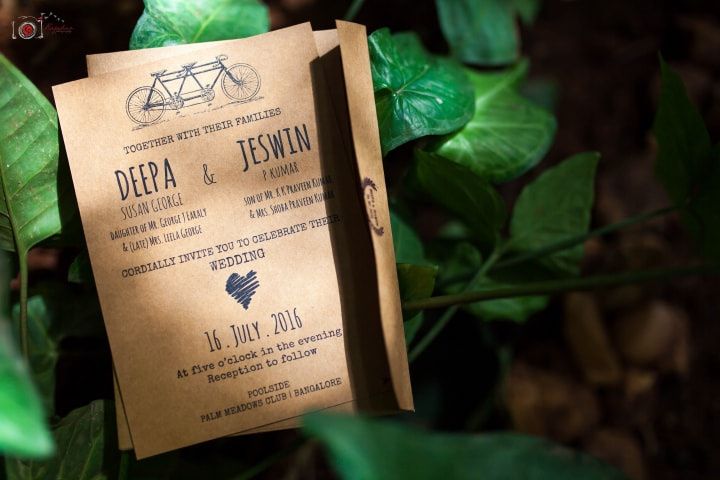 Now that you've finalised a beautiful wedding card design, it is time for jotting down the wedding card matter (Just when you thought it was over, another task done). Regardless of whether you are writing your wedding invitation message in English or Hindi, some basic guidelines are to be followed everywhere.
Let us tell you what all goes into that matter and how you can make it easy to grasp for your wedding guests. Not all of the discussed elements apply to everyone so have broken it down into the basic and optional matter to include in your wedding card.
Basic

These basic details remain essential to a basic wedding invitation message in English.
1. Host Name
Name of the people inviting the guests for the wedding is as basic as it gets for the wedding invitation message in English. Your parents' names, your names, your extended family members' and grandparents' names can go on the invitation. You can choose the order of these names but parents' and yours are a must. As can be seen in South Indian invitation cards, the names of the bride and groom are followed by their educational qualification. You might want to consider including that for yours.
2. Invitation Request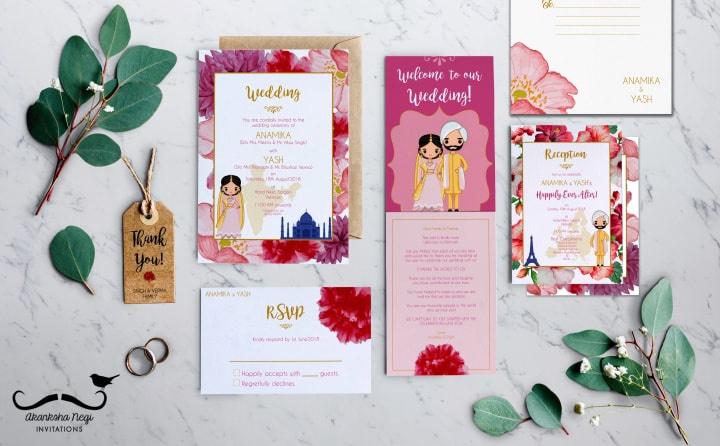 A sentence requesting the presence of your guests must be included in the wedding card matter. Its tone should be formal, like, "We cordially invite you to the wedding of..." If you are sending separate invites to guests and friends, your invitation card matter for friends can have a funky way of inviting them.
3. Function Details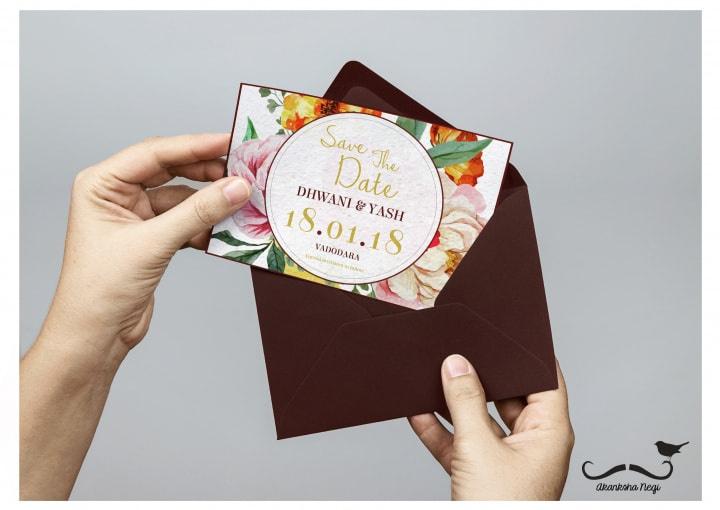 Time and Date of the event has to go in the wedding invitation message, in English or not. Whether you're including all the functions in a single leaflet or just the itinerary of the wedding day, specify with timings, like for Barat, dinner, Bidai among others.
4. Venue Details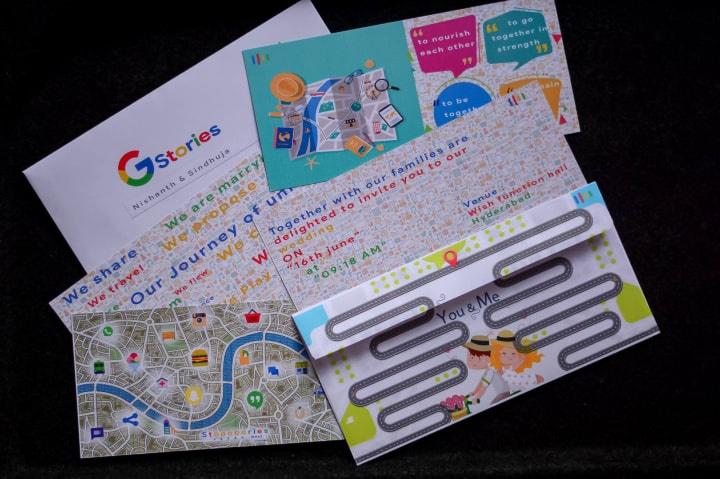 The venue that you're hosting your events at, need to be included with a complete address in the wedding invitation message in English. If it is an e-invite, make sure you include the Google Maps link to the venue. And if it is a printed card, ensure that there is a map at the back of the leaflet with clearly marked instructions.
Optional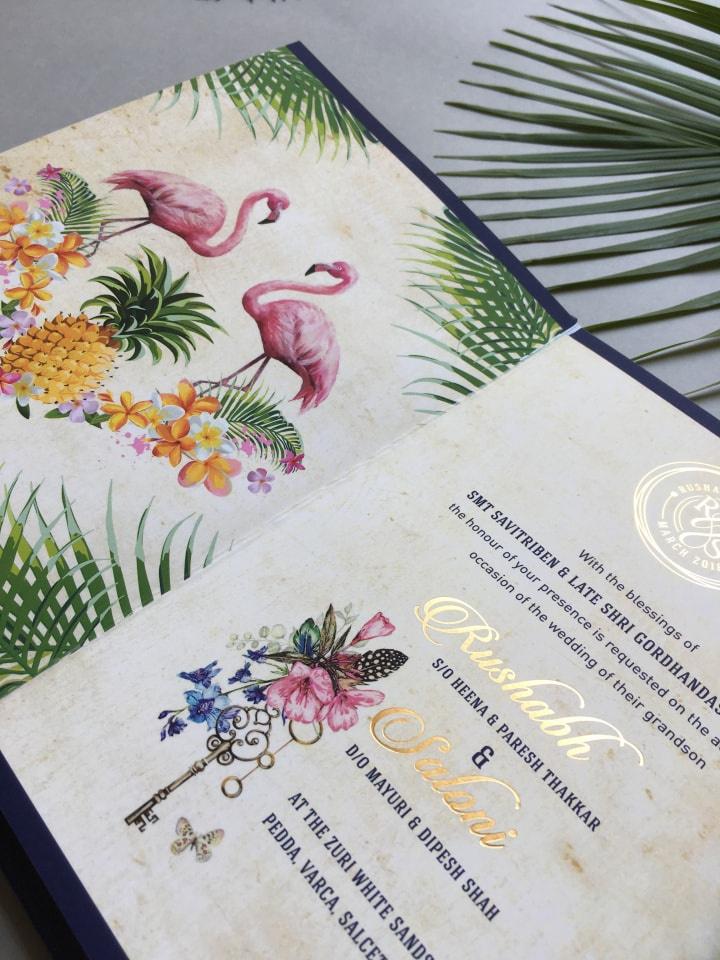 Feel the basics don't cover the scope of what you have to say about your wedding? Here are some add-on details.
1. Wedding Quote
Wedding quotes is a heartfelt way of describing your love story to the world. It can be a romantic quote or a funny one on the left-hand side of a folded invitation card and somewhere in the middle for a single leaflet card.
2. Prayer Quote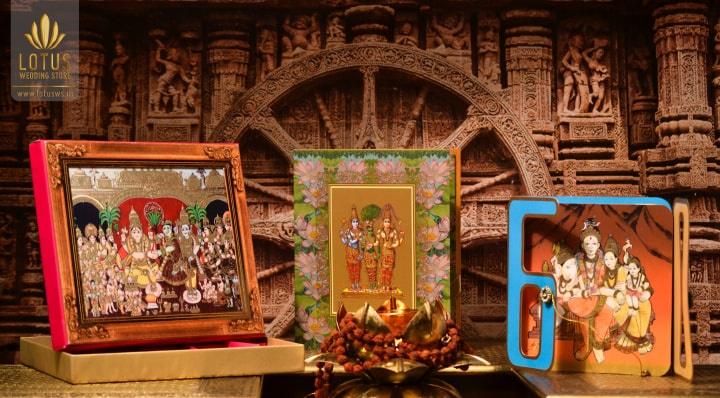 It makes sense to have it in your wedding card matter in Hindi but when it comes to English, prayer quotes become optional. You can take a page out of your religious books for this one or simply have a generic quote referring to something bigger than all of us.
3. Wedding Hashtag
You surely would want all your guests to use your wedding hashtag when uploading their pictures on social media. So it is only prudent that you make it a part of your wedding invitation message in English.
4. Wedding Gift Registry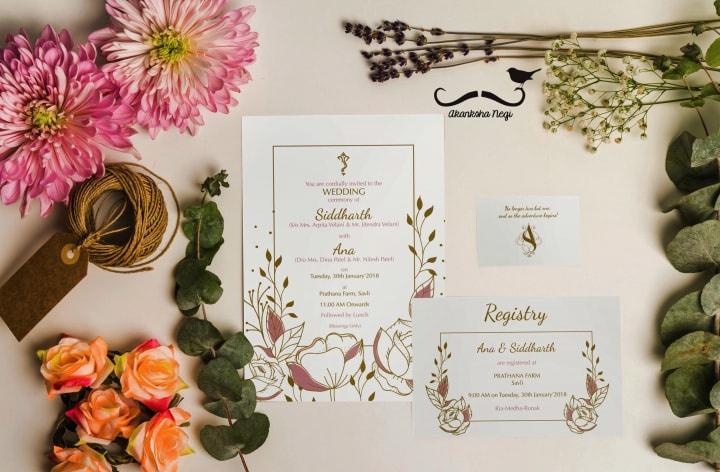 Not many people opt for it and is a relatively new concept in India. You can include a link to your wedding gift registry on your wedding website so that people would gift you things that you actually put to use. You can also request your guests to not give you any gifts but instead donate some amount to an NGO whose cause you support. A great way to give back to society through your wedding.
People these days are also adding QR codes to their invitation cards to keep the gate crashers at bay. You can consider making it a part of your invitation card. Also, keep in mind the fonts that you use on the card. They should be in sync with your wedding fonts and the overall theme.
Looking for invitation card vendors to get your message printed? Get in touch with them today.