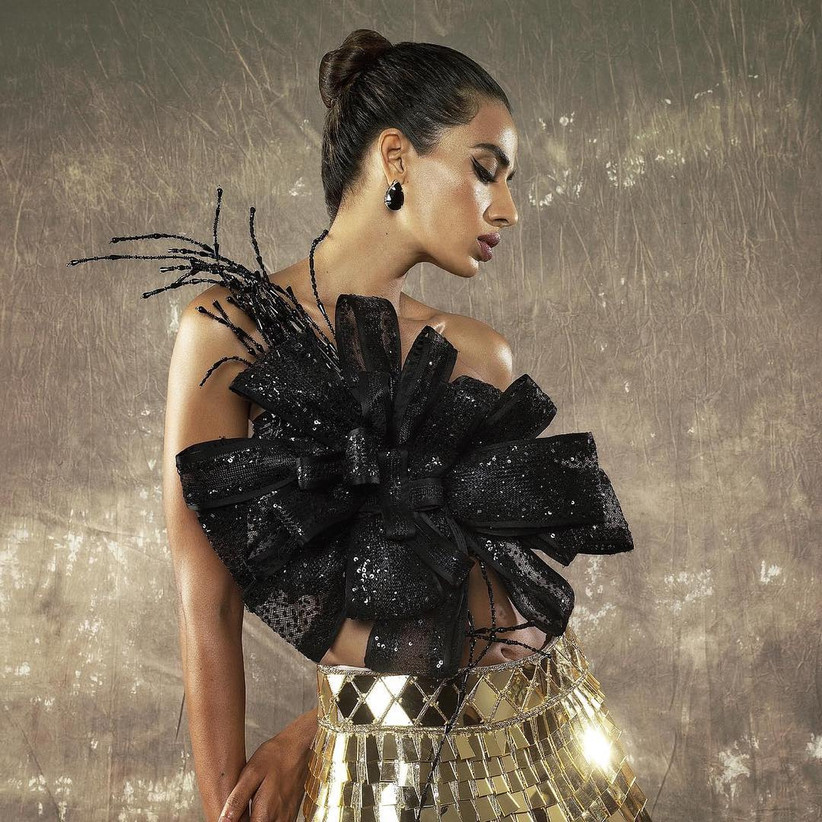 Image courtesy: Manish Malhotra on Instagram
Manish Malhotra is hands down one of the biggest names in the designer world and he never fails to amaze us with his craft. His wedding couture collection is unmatched like no other designer out there and we can't help but swoon over the beautiful designs that he has to offer. From his lehenga designs to his cocktail gown collection, it truly reflects the contemporary heritage of India.
Take a look at some of the most exquisite Manish Malhotra blouses to adorn at your wedding functions.
1. High on shine bejewelled blouse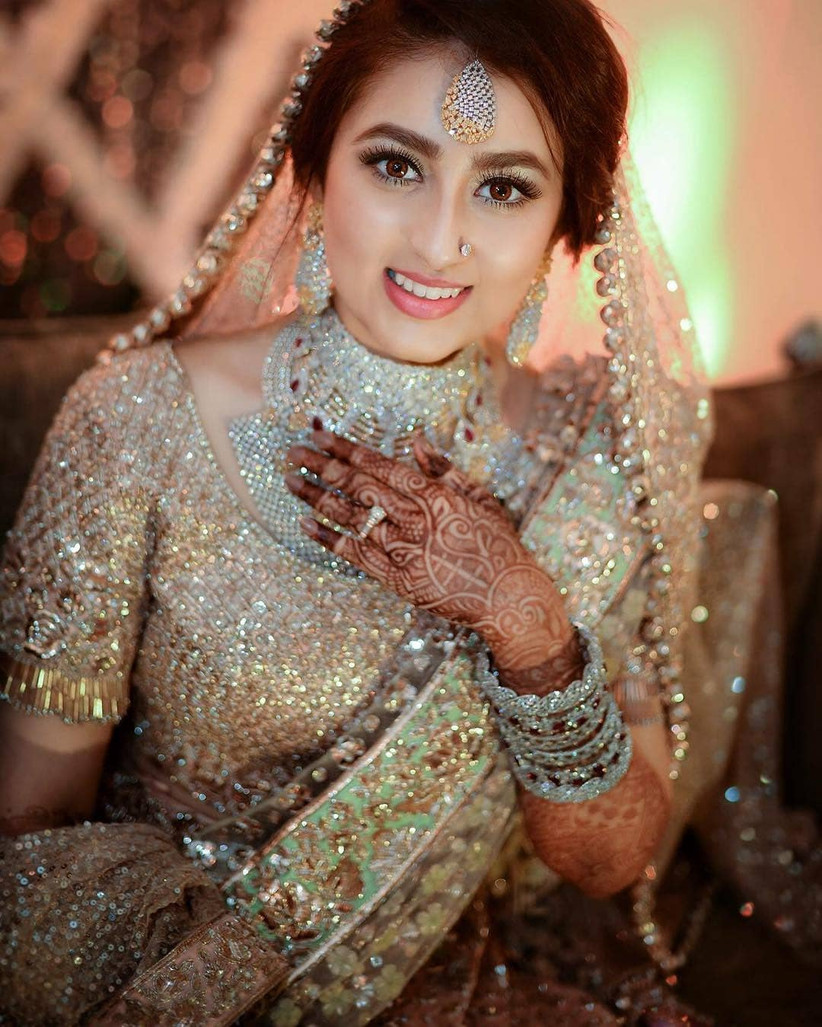 Image courtesy: Kashur Makeup on Instagram
To begin our journey of Manish Malhotra blouses, let's begin with the high bling that the designer is famous for. This Bangladeshi bride knew she was a Manish Malhotra bride right away and chose the style for her own lehenga choli.
A diamond necklace set with a diamond Maang Tikka complete the look, while an equally heavy lehenga makes it one that's worthy a royal wedding.
2. Net blouse with thread work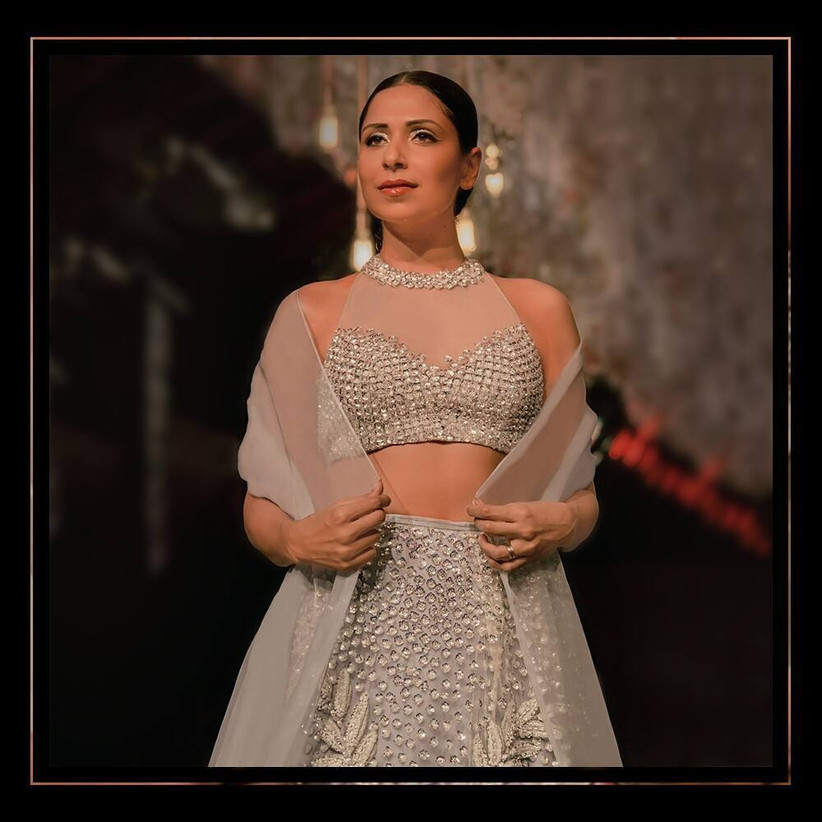 Image courtesy: Manish Malhotra on Instagram
Now let's be honest - who among us doesn't love a net blouse? We all do, especially if they're as elegant yet sexy as Manish Malhotra blouses. A net blouse allows you to flaunt your skin just the right amount and is charming while doing so. Some shimmery thread work will go a long way in making you look like the bridal beauty that you are.
Since you're wearing a net blouse with your Manish Malhotra lehenga, your best bet would be to tie up your hair so that it accentuates your neck. Also, keep your makeup minimal based upon whether its a day function or a night function.
3. Tassel work on blouse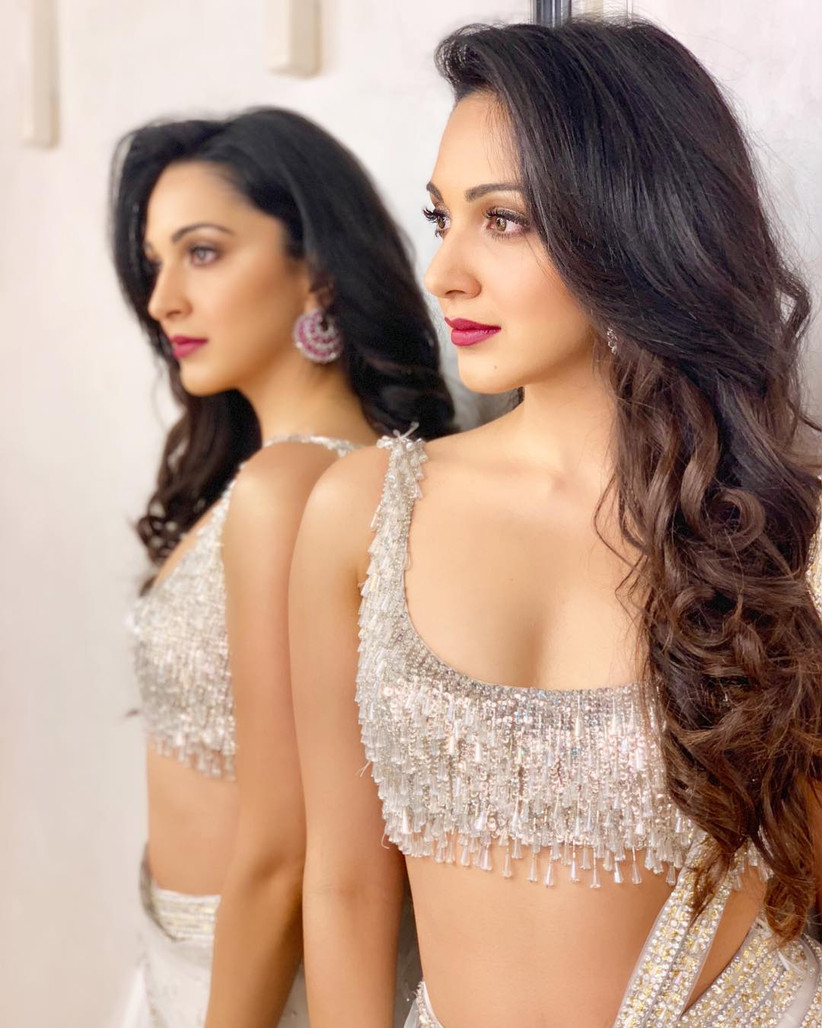 Image courtesy: Manish Malhotra on Instagram
Tassels surely know to make a statement and make anything stand out. Leave it to Manish Malhotra to bring out your inner goddess with his exquisite wedding collection. This piece amid Manish Malhotra blouses is every woman's go to if you've always dreamt of looking like a fashionista.
This design is fashion-forward and will surely steal the show. If you wish to carry a dupatta with this bridal lehenga design by Manish Malhotra, pin it up to your shoulder and flaunt away your gorgeous blouse.
4. Statement lehenga blouses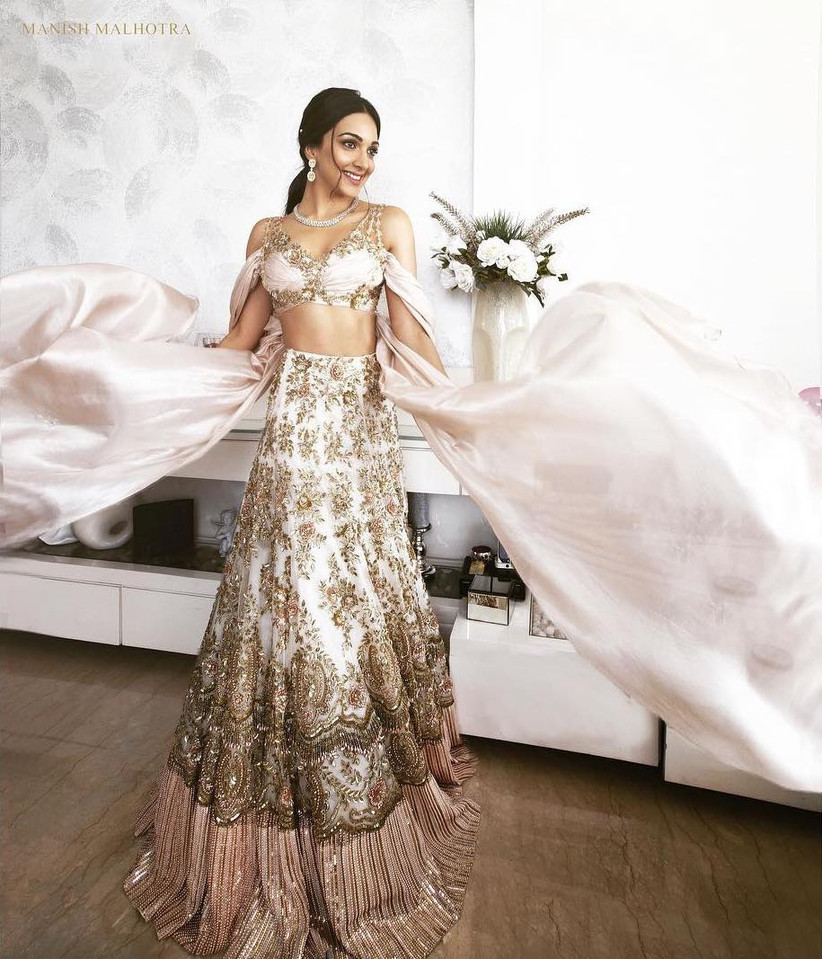 Image courtesy: Manish Malhotra on Instagram
What's better than statement Manish Malhotra blouses? We'll tell you, nothing! It is your day and you deserve to have all the eyes on you. This statement blouse design will not disappoint you if compliments are what you seek.
The cape lehenga sleeves are meticulously designed to add drama like wings of a flawless creature. Wearing this out of the box blouse design is all you need to boost up your style quotient.
5. Jacket as lehenga blouse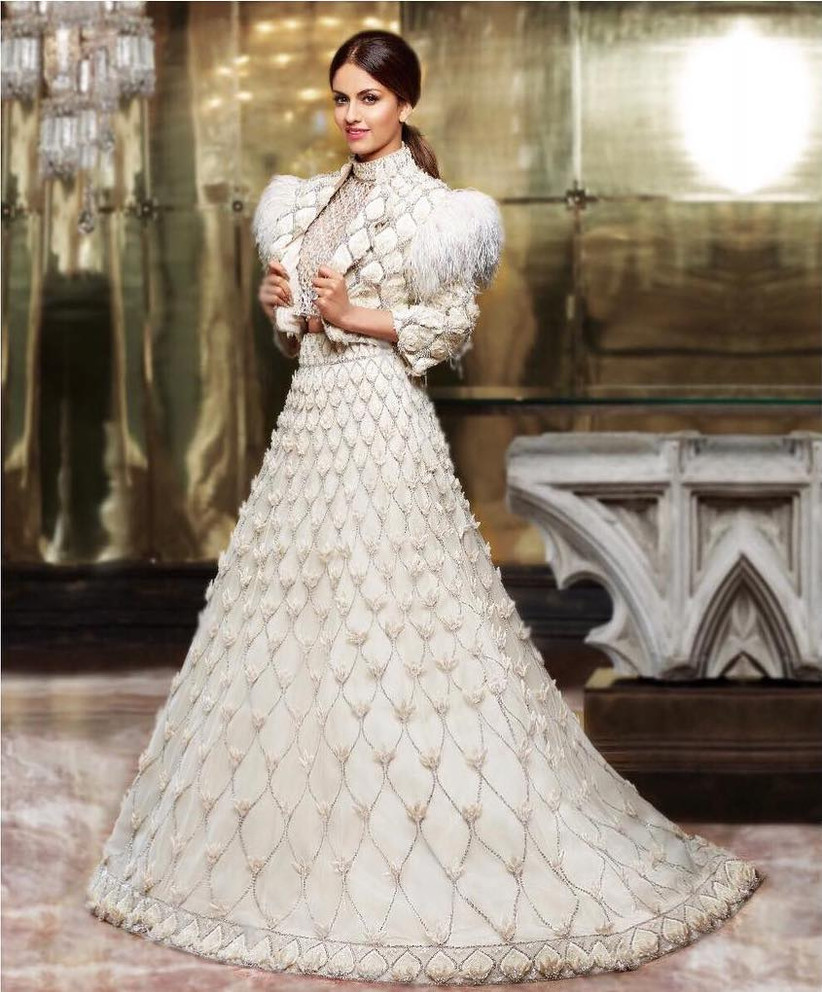 Image courtesy: Manish Malhotra on Instagram
Why should you always pair your lehenga skirt with the same old stereotypical blouse? Why not crank it up a notch and pull off a jacket as a lehenga blouse? Among Manish Malhotra blouses, this design has given new definitions to how we style ourselves for a wedding.
Pairing up your outfit with a chic jacket can add bling and poise to your otherwise dull or simple looking outfit and it will also protect you from the cold and who doesn't want that?
6. The tiny, cold shoulder blouse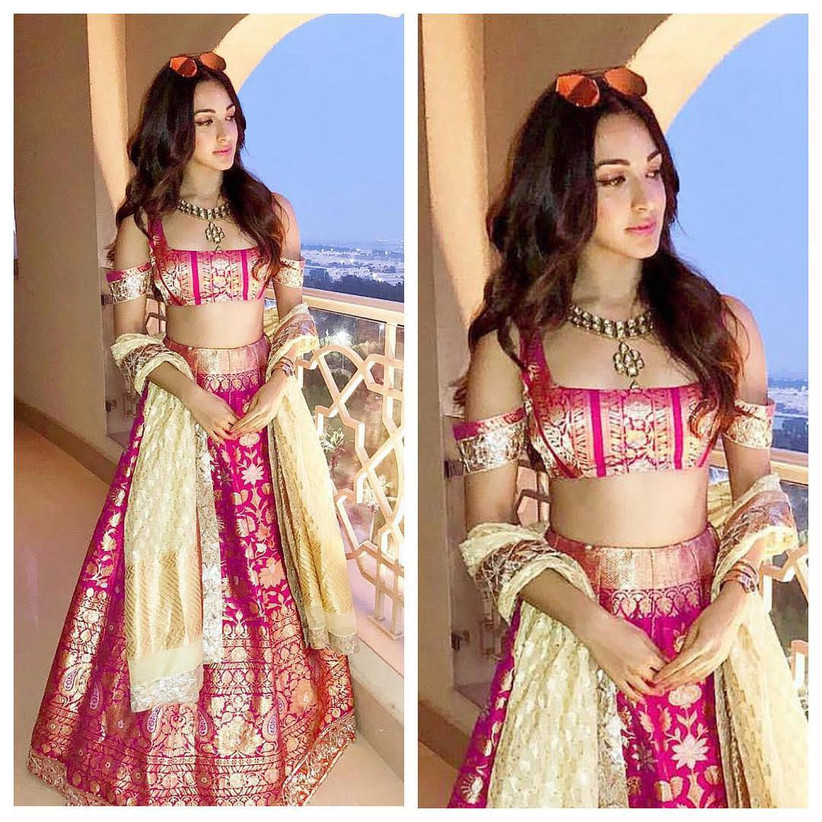 Image courtesy: Manish Malhotra on Instagram
If anything can overpower the majestic beauty of a recent bride, it's this Manish Malhotra blouse design. We love how well it sits and is perfect for the women with toned bodies out there. This blouse definitely puts a new twist to the ever prevailing trend of cold shoulder blouses.
Manish Malhotra surely knows how to mark his territory in the wedding couture world. For this design, you can leave your hair open with a beauty waves hairdo and style it with a beautiful neckpiece.
7. Cape sleeves crop top style blouse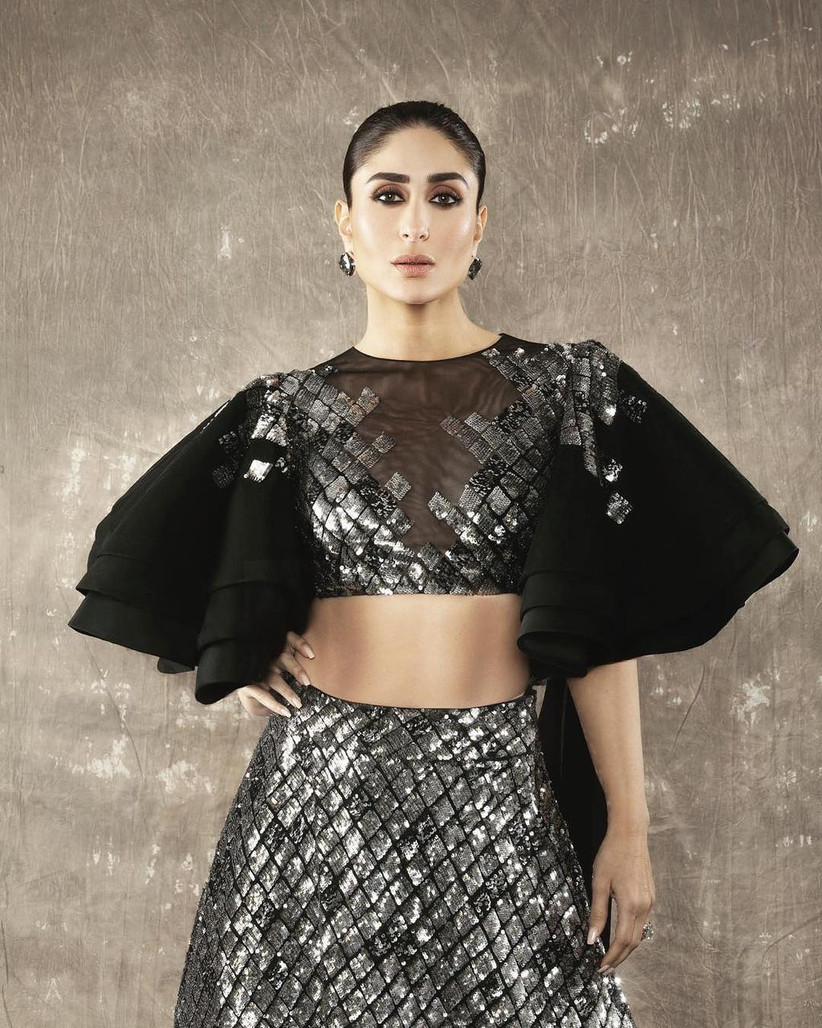 Image courtesy: Manish Malhotra on Instagram
Unless you've been living under a rock, we're all aware that crop tops are all the rage now. Are wondering how you can incorporate this street style in your wedding wardrobe? We'll tell you, head on over to Manish Malhotra's Instagram handle and let the charm of utmost genius designing soak in.
These Manish Malhotra blouses are all you need to rock a Sangeet, Haldi or Mehendi function. This design is simple yet alluring and you cannot help but notice its extravagant beauty.
So, we have all established that Manish Malhotra is the uncrowned king of wedding couture and the designs are to die for. His elaborate designs will not fail you and will surely leave your guests talking about how drop-dead gorgeous you look for your wedding nuptials. So, what are you waiting for? Get your hands on these blouse designs now and flaunt your inner goddess.
Which of these Manish Malhotra blouses will you be wearing for your wedding functions? Tell us in the comment section below.