Makeup for Indian Skin: a Tiny Guide on Getting It Right! 
Here are a few need-to-know tips for makeup for Indian skin – whether its dry, oily or combination! Check out these points and always keep them in mind!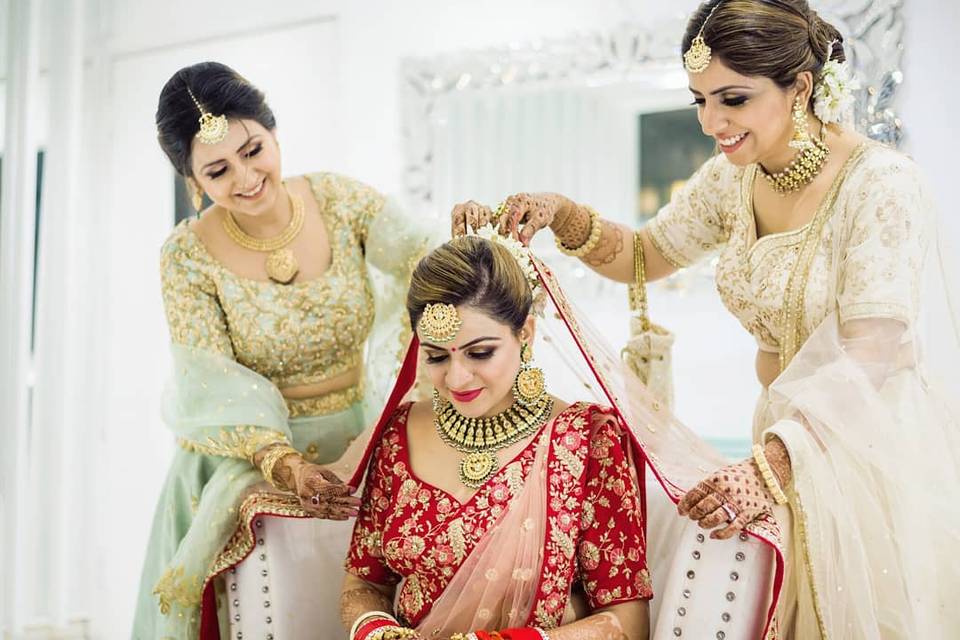 Makeup can make you feel confident on your wedding day. However, having Indian skin with a yellow or red undertone can be challenging when it comes to selecting the right products and techniques. To hide those fine lines, freckles, dark circles and know how to get a flawless base with makeup for Indian skin, keep on reading!
1. Identify your skin type!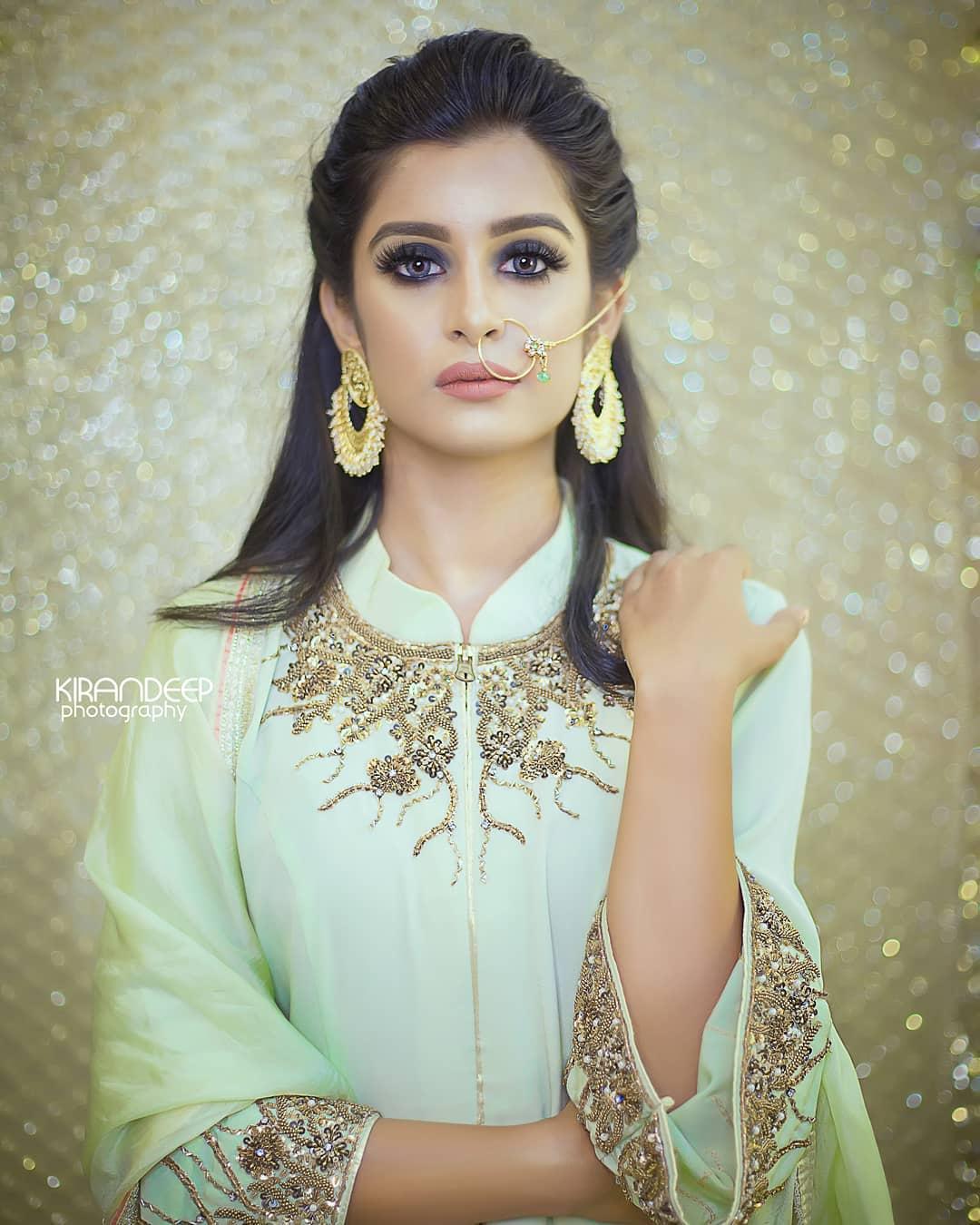 The first step to finding the right makeup for Indian skin is to determine your skin type. Here's a basic rundown of the types:
After you wash your face, wait for a couple of minutes and see whether your skin is producing any natural oil. If yes, then you have oily skin, which is prone to acne.
Skin that is totally dry and flaky is dry skin and it's generally easy to identify.
There are chances that you have oil in your T-zone while the rest of the face feels dry. That is the combination skin type.
You need to pick up makeup brands according to your skin type. Also, before you put makeup, prep your skin thoroughly. One must follow a proper skincare routine that includes CTM as a ritual - Cleansing, Toning and Moisturising! When we talk about prepping the skin, it includes the scrubbing of lips as well!
2. Pick the right formula!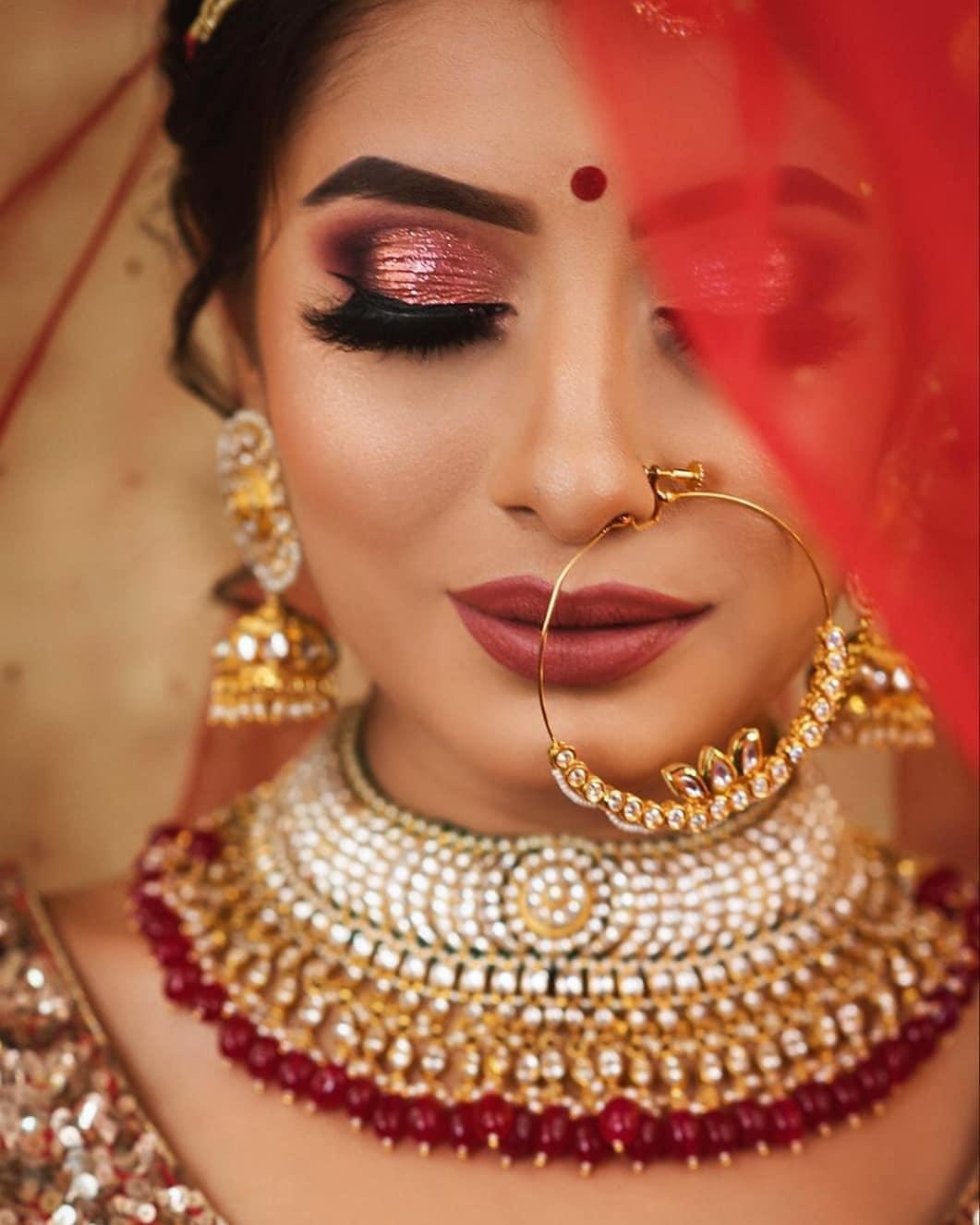 After you know your skin type, the next step in line is to pick up the right makeup for Indian skin on the basis of the formula. If you have oily skin with open pores and breakouts, go for a matte finish foundation. This will give you a lot of coverage and will make your face look shine-free. To set that makeup, use a loose powder – it will prevent the foundation from looking wrinkly.
Next up is the dry skin. If you are too dry and flakey, go with a liquid moisturising foundation that will keep the skin hydrated without any greasiness. A cream-to-powder compact is ideal for those who have slightly oily skin. The latest fad is to use BB cream and the CC cream, which do provide a little coverage but only enough for you to pull off natural bridal makeup.
3. Texture problems and uneven skin? Try this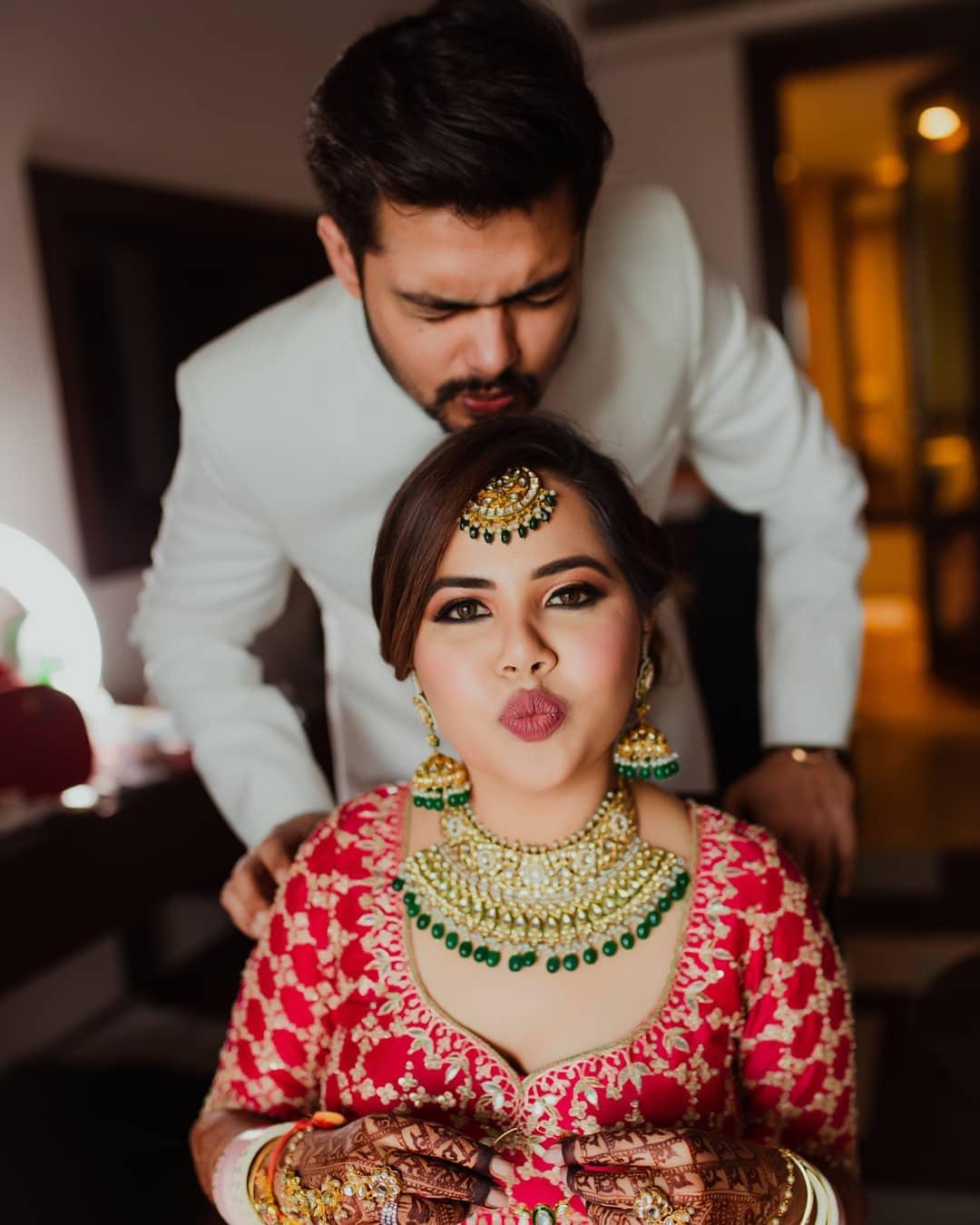 Indian skin is usually hairy. So, if you want to attain a flawless base, you need to have a smooth canvas. The first step is to scrub your face, at least once a week. When you scrub, your pores open up. Use a toner post scrubbing to lock the open pores. This will lessen the creasing of the foundation as well. The next thing you can do is get rid of your facial hair is shaving. Yes – you read that right! Most beauty gurus these days (like Huda Kattan) shave their faces.
Of course, if that isn't something you are okay with, you can always go in for laser hair removal. This kills the hair follicles and gives you a flawless base.
4. Play with the right colours for great makeup for Indian skin!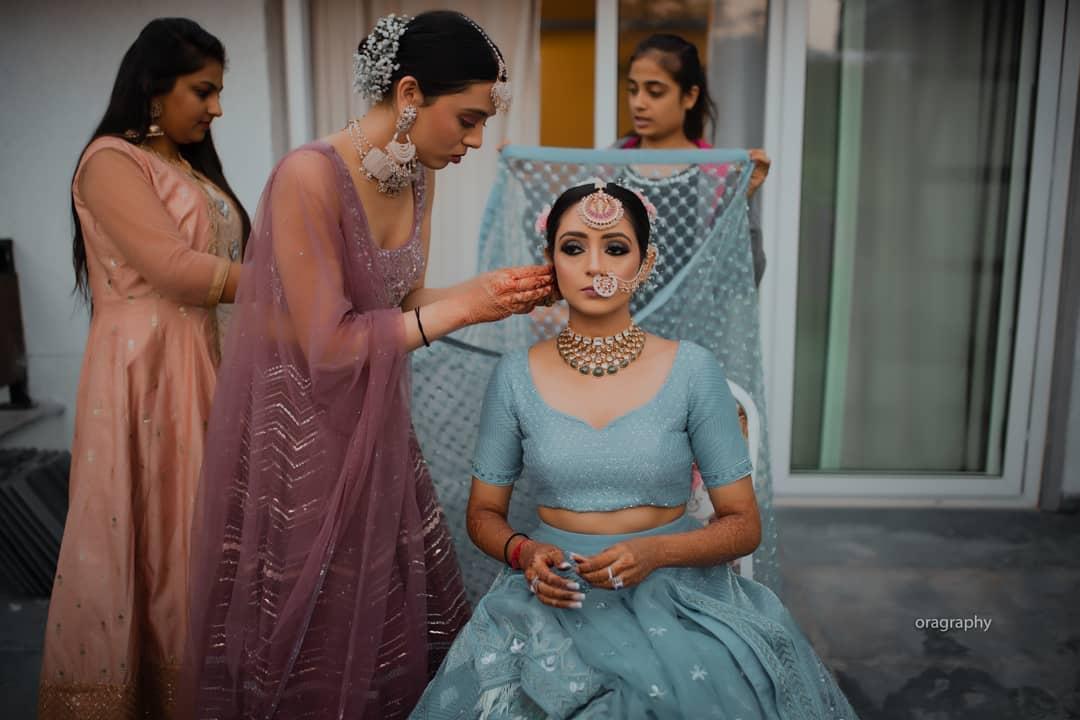 When you finally have the makeup base on, the next step is to decide the colour scheme. This plays a huge role in making your makeup for Indian skin look great. If you have a fair tone, put a lot of neon and bright colours, they will pop better. On the other hand, if you are a dusky beauty, go for neutrals. This applies for eyes and lips, both. Blush plays a very important role when it comes to makeup for Indian skin tones. If you are fair, peaches and corals are the right colours for you. If you are on a dusky side, cool or pink undertones will do justice to you. Do not go overboard with contouring as it can make you look gaudy!
5. How to do the eyebrows?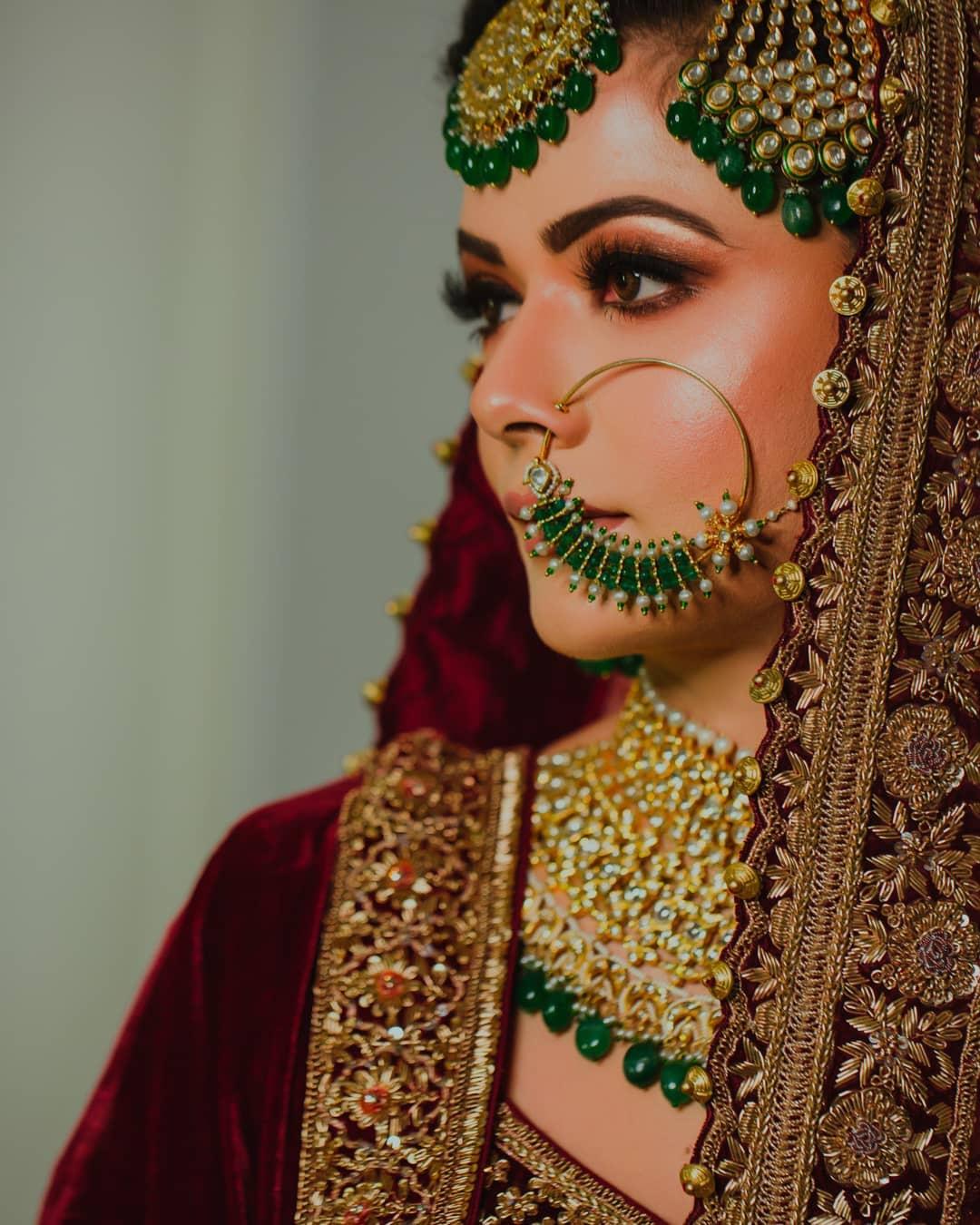 Eyebrows can totally change your face. While doing your brows, remember that whether you have heavy or light brows, the essence of the makeup lies in the colour. The colour of your brows should match with the colour of your hair. If you have oily skin, go with a powder eyebrow enhancer and if you are a dry skin type, then you can use a brow pomade. A defined eyebrow is what we all pray for.
Tip: When you pick up an eyebrow colour, it should be a shade lighter than your hair colour.
6. Pigmentation and Freckles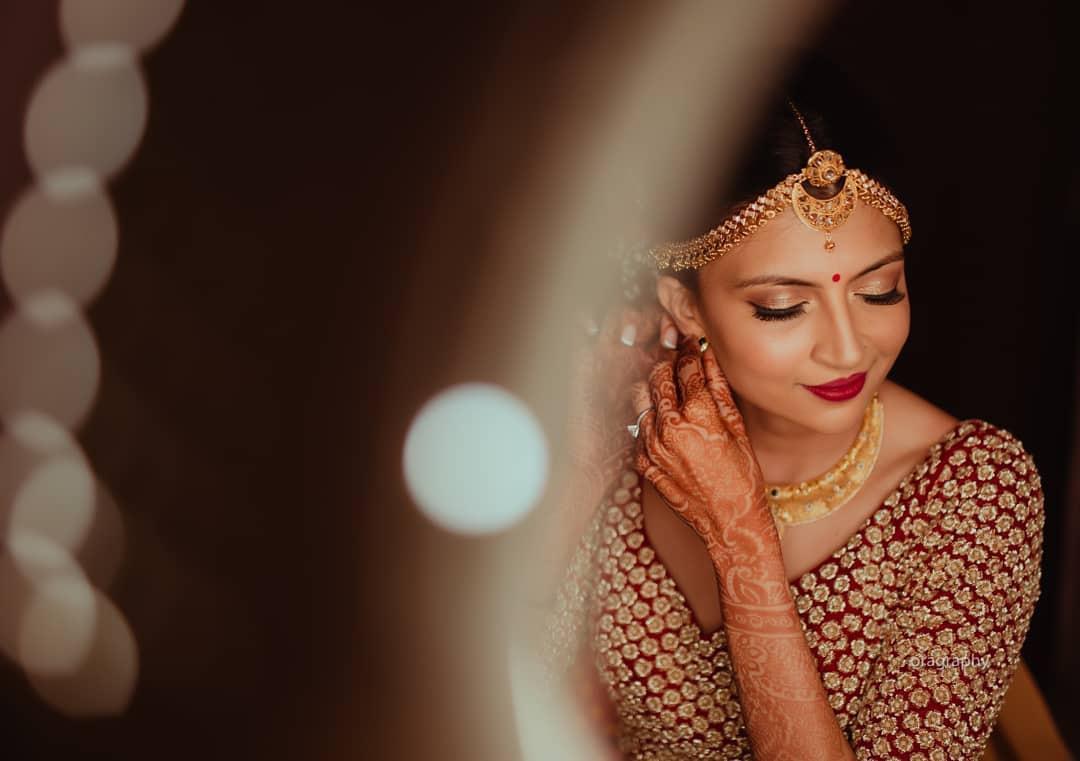 If you are from a tropical area, there are high chances that your skin is tanned, pigmented or has freckles. The utmost priority is to keep your skin protected with a layer of sunscreen. Then you can go with a few high coverage foundations. If you are looking up for drugstore brands, then Maybelline's Superstay is a steal. Whereas, if you want to splurge a little with higher-end foundation, then you cannot look beyond Estee Lauder's double wear foundation. These two also make for the best trousseau products with regards to makeup for Indian skin.
7. Cover those dark circles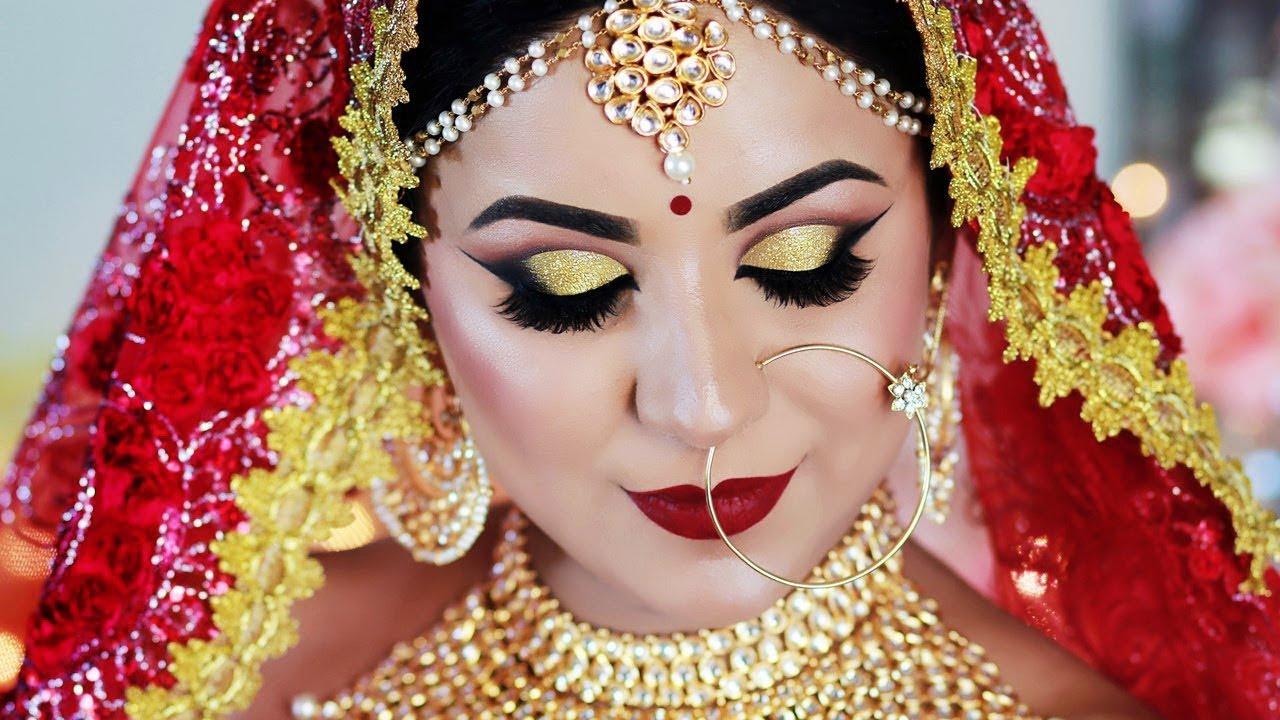 Image Courtesy: Youtube
Always apply the concealer in a dotted way. To conceal the redness, use a green pigmented concealer. No, you won't look like The Grinch! It will just cancel the redness! To brighten dark under-eyes, go for an orange concealer. While if there is any dullness, opt for a yellow tone concealer. Use a loose under eye setting powder so that the concealing stays in place.
These were a few tips and tricks to slay that makeup for Indian skin. Before you buy any product, do a patch test and ensure they are cruelty-free! Get your hands on the right products and deck yourself up.
These makeup artists can help you look your best on your wedding day! Get in touch today!