Look Stunning by Trying out These Latest Makeup Trends for Brides!
A bride wants to look surreal on her wedding day. And it takes a lot of time and effort to get that perfect bridal look. Here, we share some of the latest makeup trends for all you brides to be.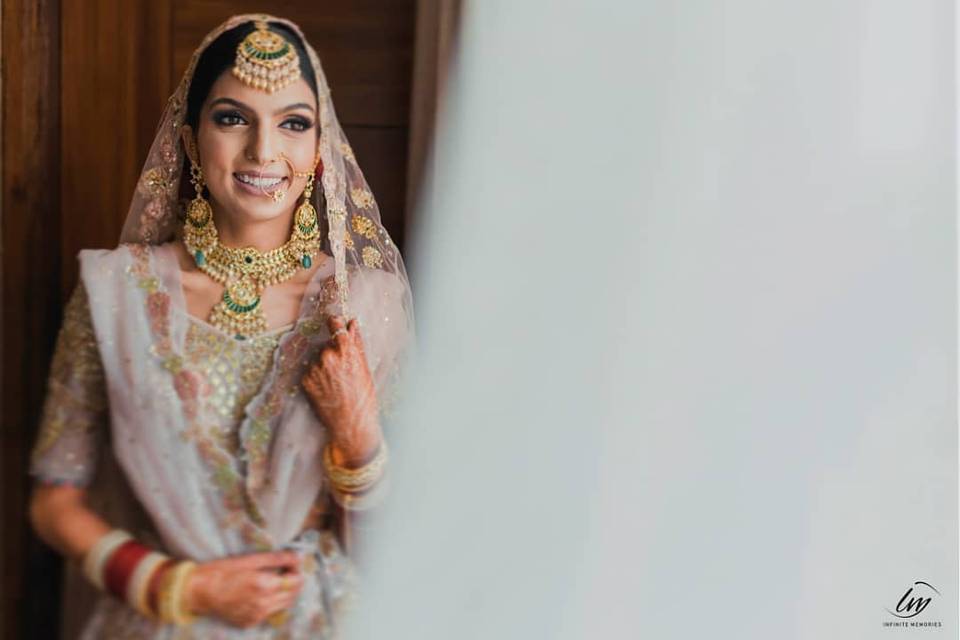 We all know that the bride is the star of a wedding. She is the one that guests are really looking forward to seeing. And as the star, she needs to look stunning at her wedding, no matter what! Her eyes need to shine up the place, her lips should be angelic and her face should be finely contoured. In short, a bride wants and needs to look like a queen at her wedding. It's her birthright!
With that in mind, we are going to have a look at the latest makeup trends that our future brides can use on their special day.
1. Smokey Eyes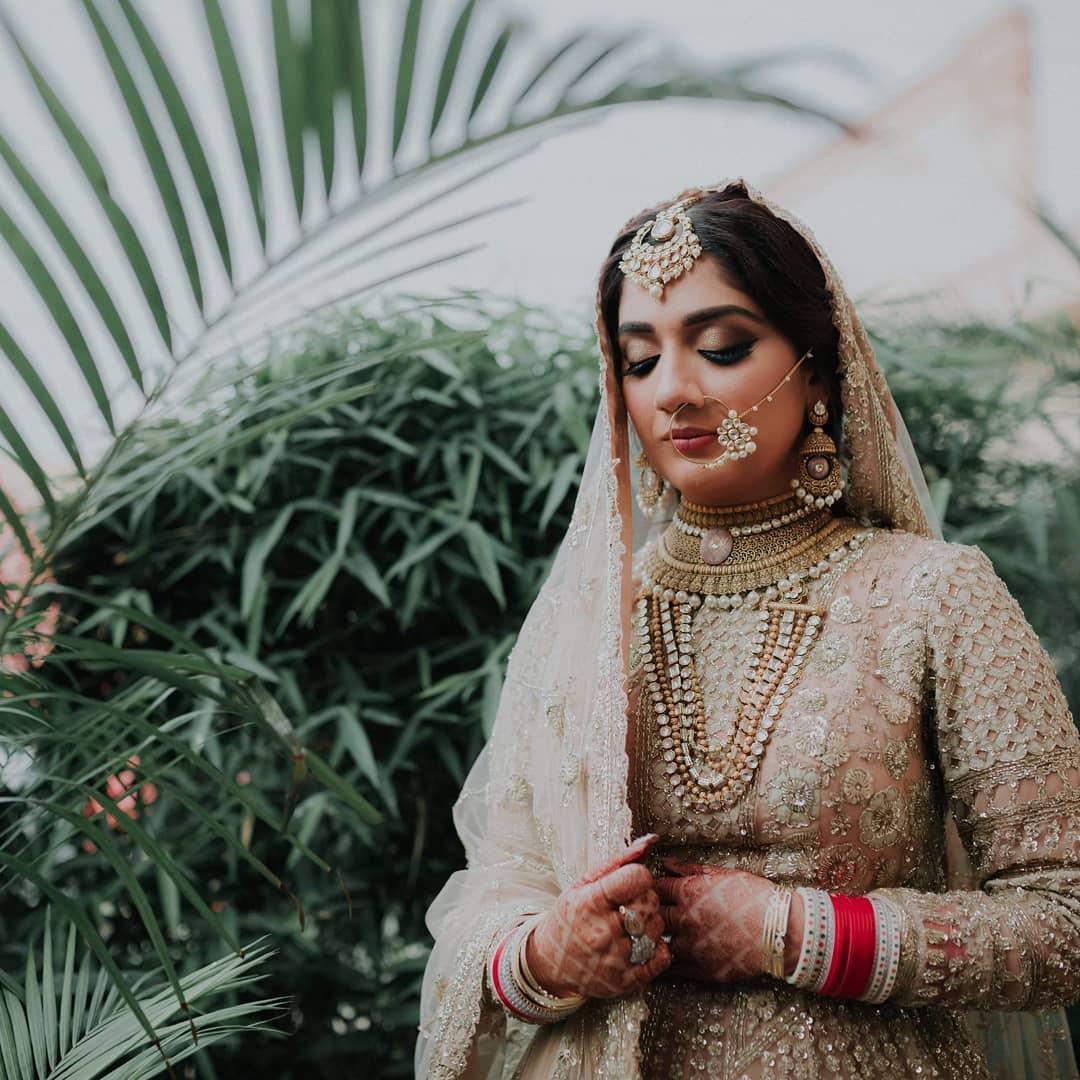 The eyes are a reflection of our personality and the smokey eye look has been a huge trend since a long time, conquering our hearts every time. Glamorous and bold, it's a beautiful eye makeup for a bride to make a great impression. You can not only opt for this latest makeup trend on your wedding day but also wear it on other events such as the Sangeet, Mehndi, cocktail party or reception.
The best thing about it is that goes with all types of apparels and can be applied with different dominant shades like black, gold, glitter as well as matte. You can even ace a pink shimmery smokey look. Many brides have combined glitter with gold or matte with black to get that ideal look.
2. Nude Lips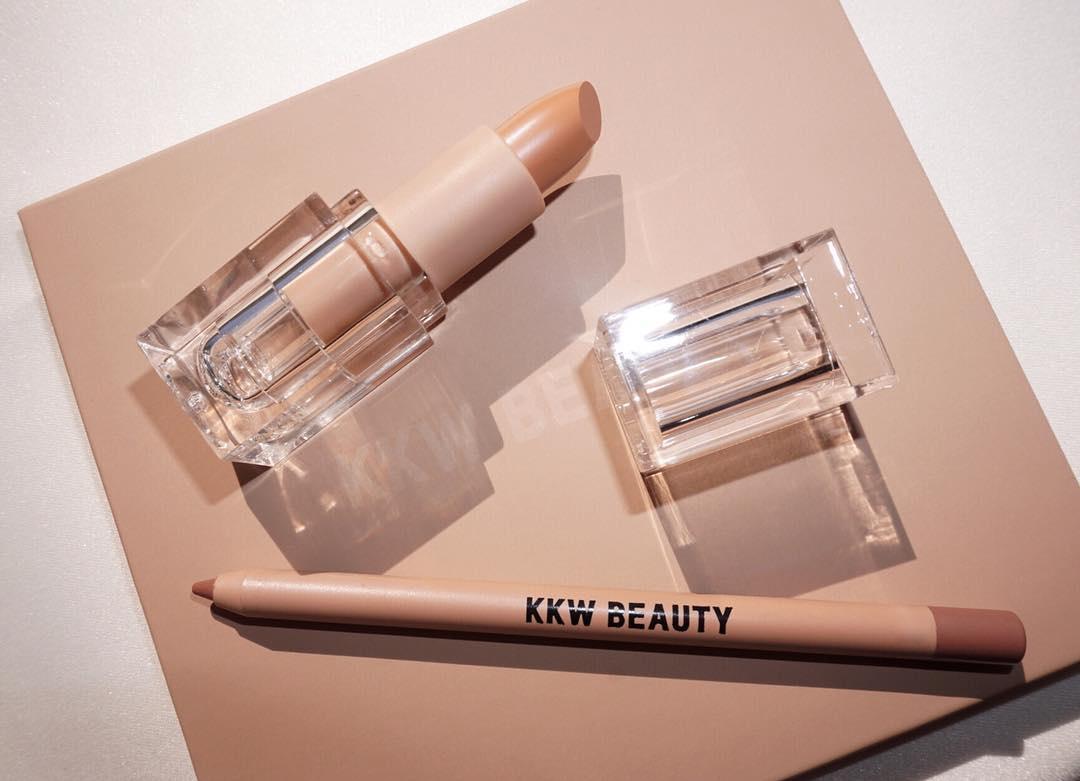 Image Courtesy: KKW Beauty
Nude lipsticks have become the star of the latest makeup trends for brides. Brides have ditched the red lip colour and are going for nude shades for their wedding. It's chic, elegant and definitely here to stay. With the trend at its peak, a lot of nude shades have been launched by all makeup brands.
Some of the best shades you can use are Royal Honey by Nykaa, Bombshell by Huda Beauty, 60Poet by Maybelline New York, Yash by M.A.C, Burnt Spice by M.A.C, Dusk to Dawn by NYX, Bare by Bobbi Brown, Sable by NYX, 101Gone With Nude by L'Oreal Paris and Biscotti by MyGlamm. These subtle shades are speaking louder than words by becoming a part of the latest makeup trends.
3. Highlighting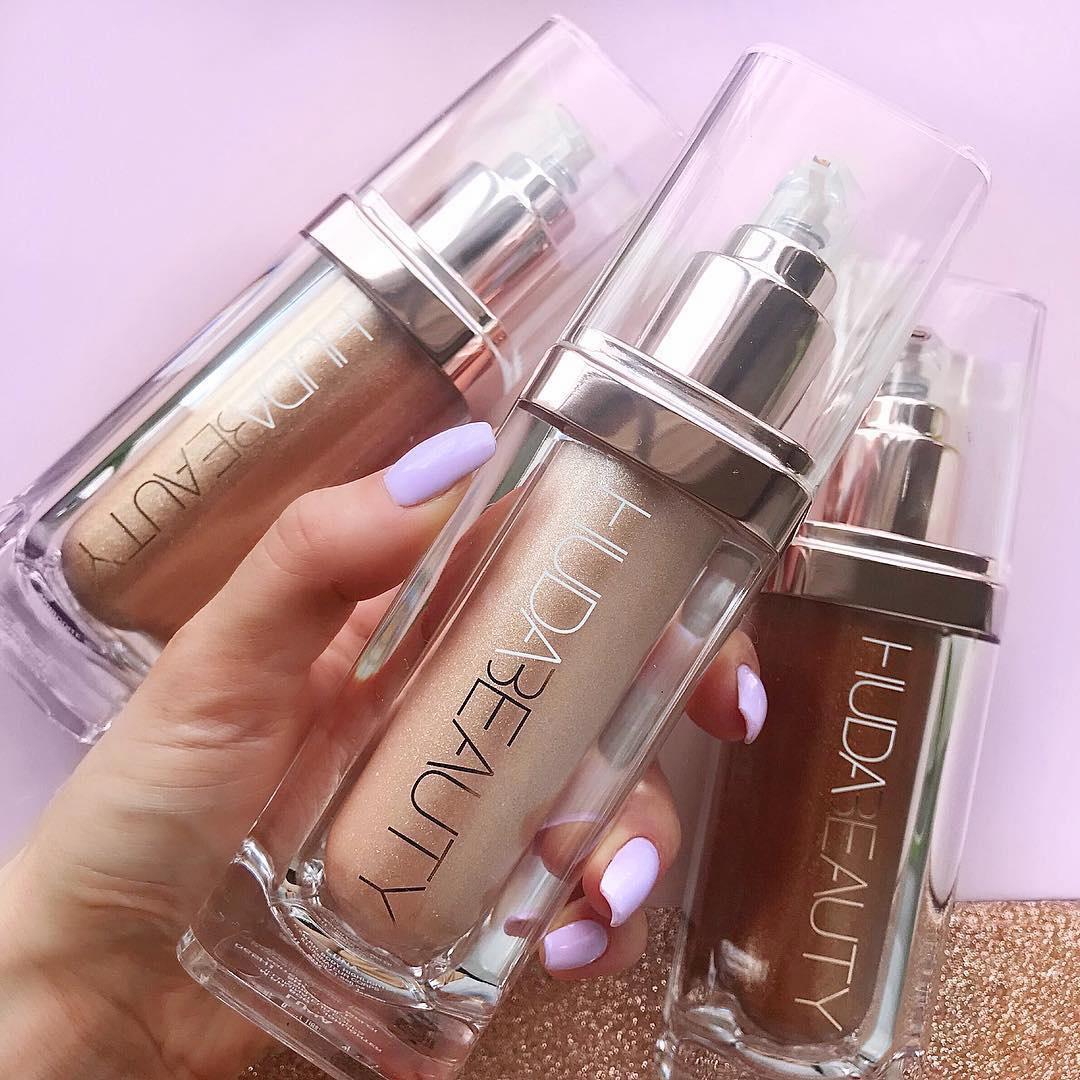 Image Courtesy: Huda Beauty
Many women are still unaware that a highlighter is an essential basic makeup item for a bride's kit. A bit of highlighting and poof! Your face is sure to be glow in the crowd! This makeup trick adds a slight radiance on your face and has been one of the top latest makeup trends. You can apply it with your light infusing makeup primer to make it last throughout the day.
Apart from that, you can apply it over your foundation and blend it well. If that doesn't work for you, try adding it with your face powder. Don't forget to apply the highlighter to all the high points of your face. A fan brush would work great for this purpose. Along with powder highlighters, you will also find liquid highlighters.
4. Dewy Makeup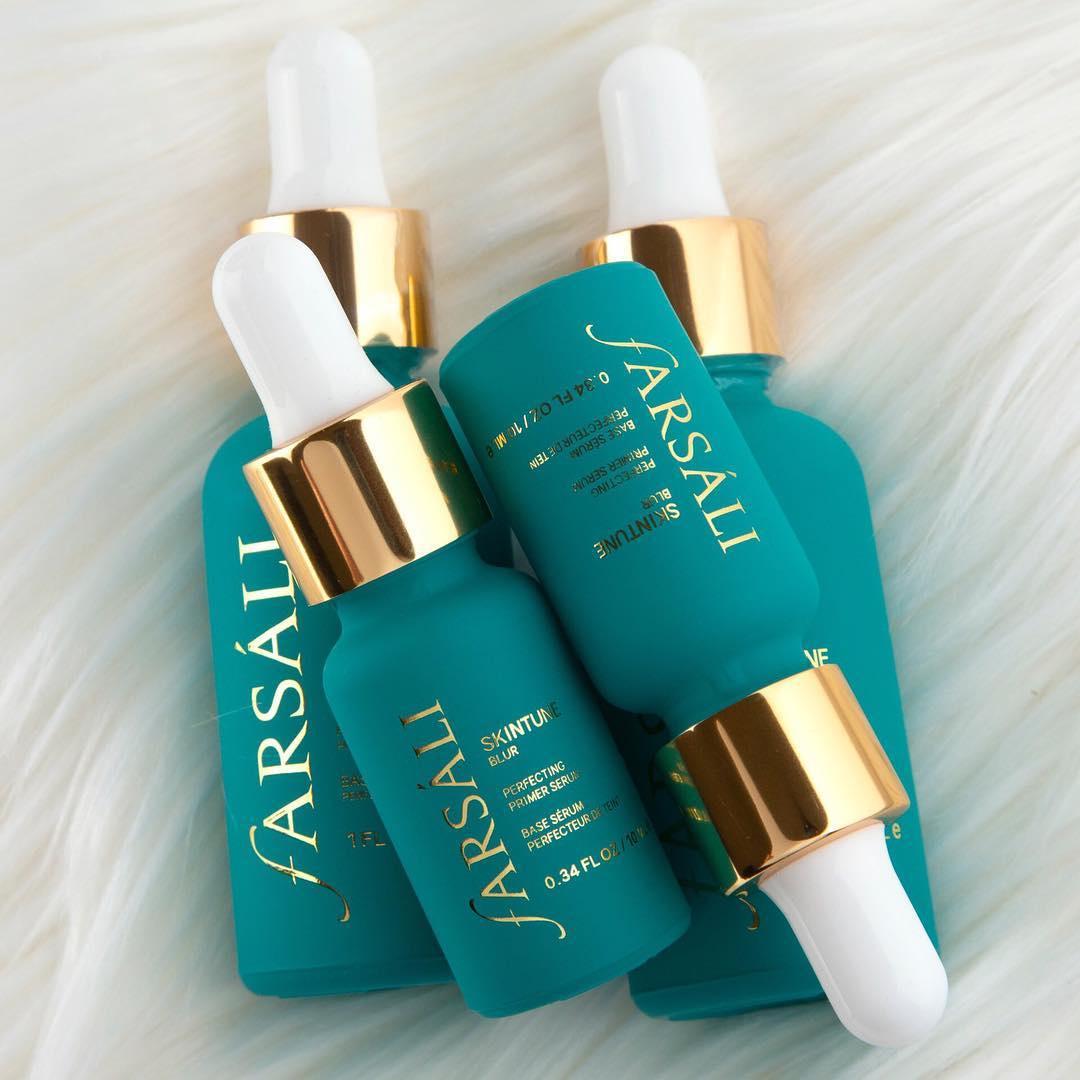 Image Courtesy: Farsali
Remember that decade-old wedding when you saw a bride wearing dark, heavy makeup? Well, that's old news and the dewy makeup look has become one of the latest makeup trends to dominate weddings. It's a light, glowing look on your face, which neither feels heavy nor looks like it. The dewy makeup look is full of shine and glow because of which it has been the favourite of many brides.
Such normal makeup look trumps heavy makeup any given day. It also looks natural, young and fresh. With a dewy look as one of the latest makeup trends, you can wear a shimmer eye shadow, or a cream one, according to your preference. This look is easier to get and looks beautiful in the wedding pictures too.
5. Lash it up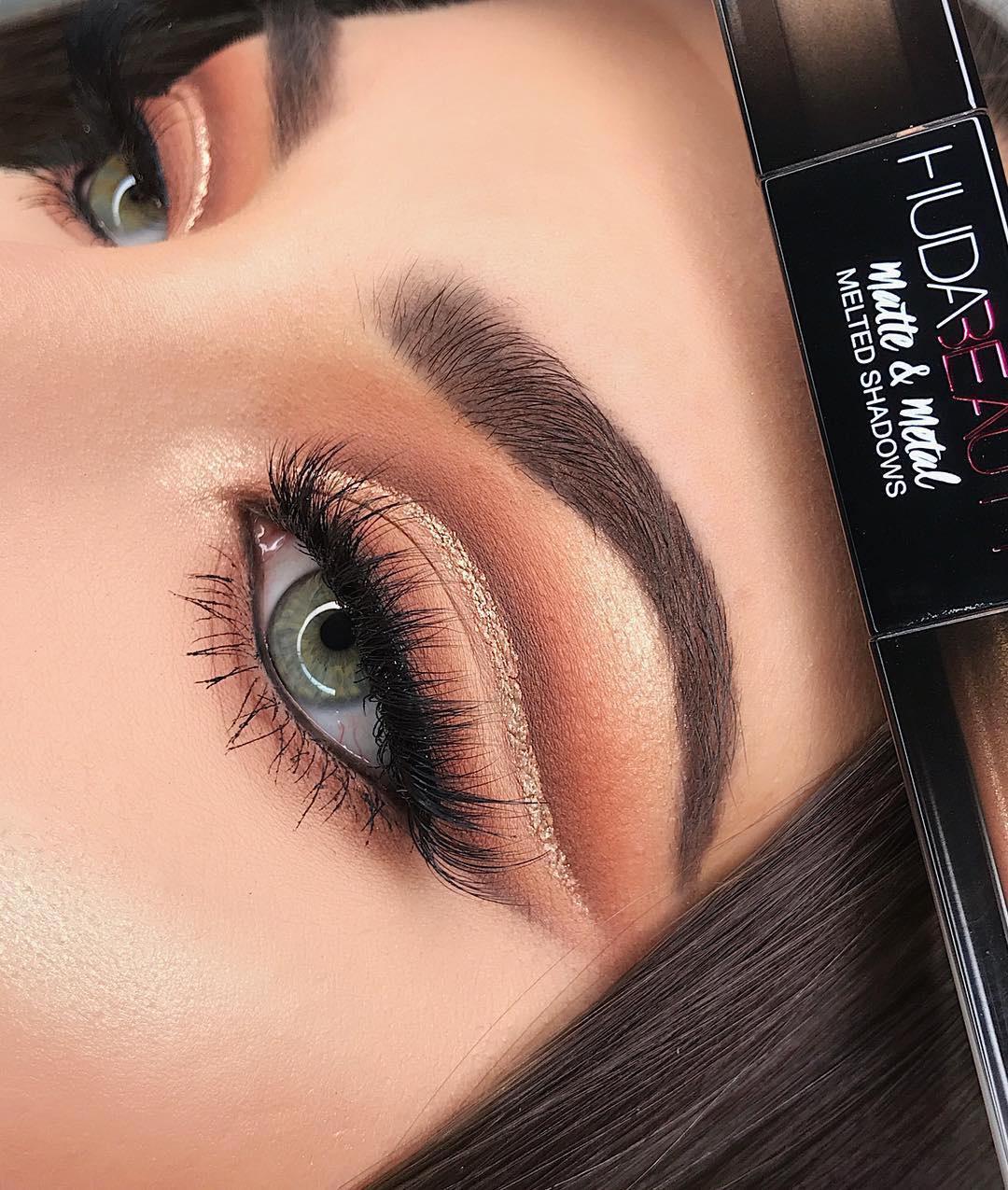 Image Courtesy: Huda Beauty
Night makeup isn't complete without a good volume of lashes. Most of the time, brides try to use a good mascara to add volume to their eyelashes but fake eyelashes are now a part of the latest makeup trends. They enhance and dramatise your eyes. The best part about it is that they look purely natural and no one would be able to notice them.
Apart from that, if you have smaller eyes, they can change your eye shape and even hide those dark circles. Another piece of good news for you is that removing these fake lashes is no longer an inconvenience like before. It won't even take more than a few seconds to remove them. No wonder it's one of the best makeup trends right now!
The latest makeup trends of 2019 are off-beat, sleek and eye-catching. Every day more and more brides are opting for these styles rather than the old clichéd ones. With so many professional makeup artists on the job, it's no surprise that they look so dazzling on their wedding day.
Get in touch with our professional makeup artists and make sure your look is always on point!