These 20 Invitation Quotes Have All the Right Words to Set Your Wedding Invitations Apart From the Rest
Heart-touching eloquent words expressing your love for each other is the perfect finishing touch to your wedding invitation. Check these 20 invitation quotes that set the tone apart from the rest. Include these on your invites and make a difference!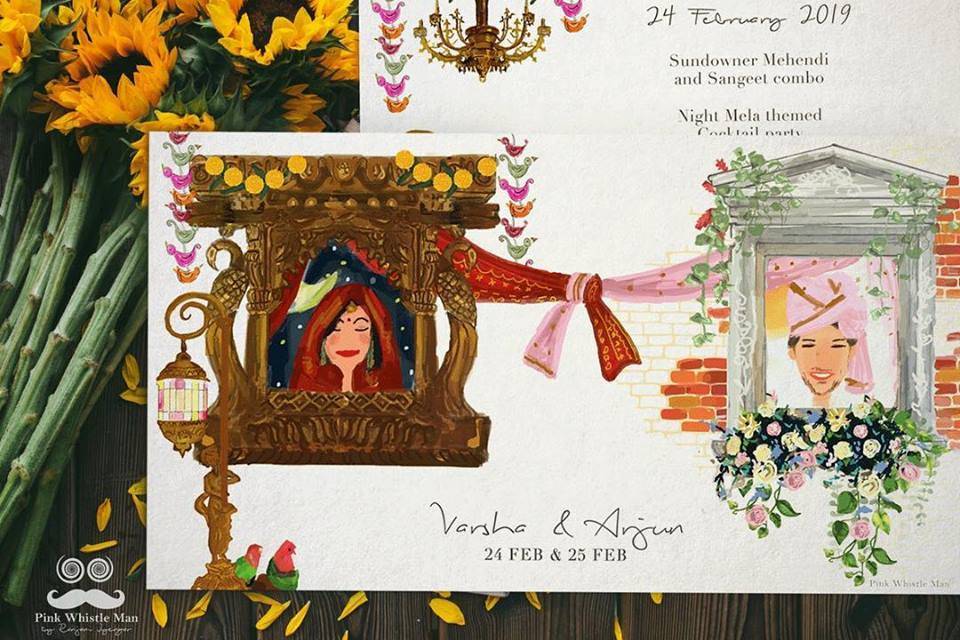 The very first thing to start off any wedding preparation is your wedding invites. Sentimental and emotional wedding invitation quotes are a great way to showcase your love for each other. Penning invitation quote messages in calligraphy on your wedding invites are a perfect way to make your big day one to remember forever! Make your wedding invitation card a superb keepsake where you proclaim your love for each other beautifully. We've got 20 amazing invitation quotes that you could pen down on your wedding cards as well, so have a look!
1. "The best thing to hold onto in life is each other." – Audrey Hepburn
The perfect invitation quote to pen on your wedding invites or even on a 'save the date' announcement. Whatever your invitation card and design, adding this lovely one-liner quote can make a big difference!
2. "In the arithmetic of love, one plus one equals everything, and two minus one equals nothing." – Mignon McLaughlin
How beautiful is this invitation quote, right? Romantic and touching! Place it anywhere on your invite and transform your invitation into something beautiful right from the start.
3, "A bell's not a bell 'til you ring it...A song's not a song 'til you sing it
Love in your heart wasn't put there to stay...Love isn't love 'til you give it away!" - Oscar Hammerstein
Looking to go that extra step by adding a little poem to your invitation card? Invitation quotes like these could create wonders to even a simple invite. It shows your love for each other and is a great way to bring across that message through your wedding cards.
4. "Being someone's first love may be great, but to be their last is beyond perfect."
Absolutely true! Go bold and speak your heart. Add this invitation quote to any card design and make a difference like never before. You could opt for a simple floral invite or a cute couple picture invite – whatever your plans, this quote can add on to the beauty.
5. "Being deeply loved by someone gives you strength while loving someone deeply gives you courage." – Lao Tzu
Short, simple and sweet! What better way to show the world how madly in love you are! Convey your beautiful thoughts in the best way possible through touching invitation quotes and make your card a great keepsake!
6. "Grow old along with me; the best is yet to be." – Robert Browing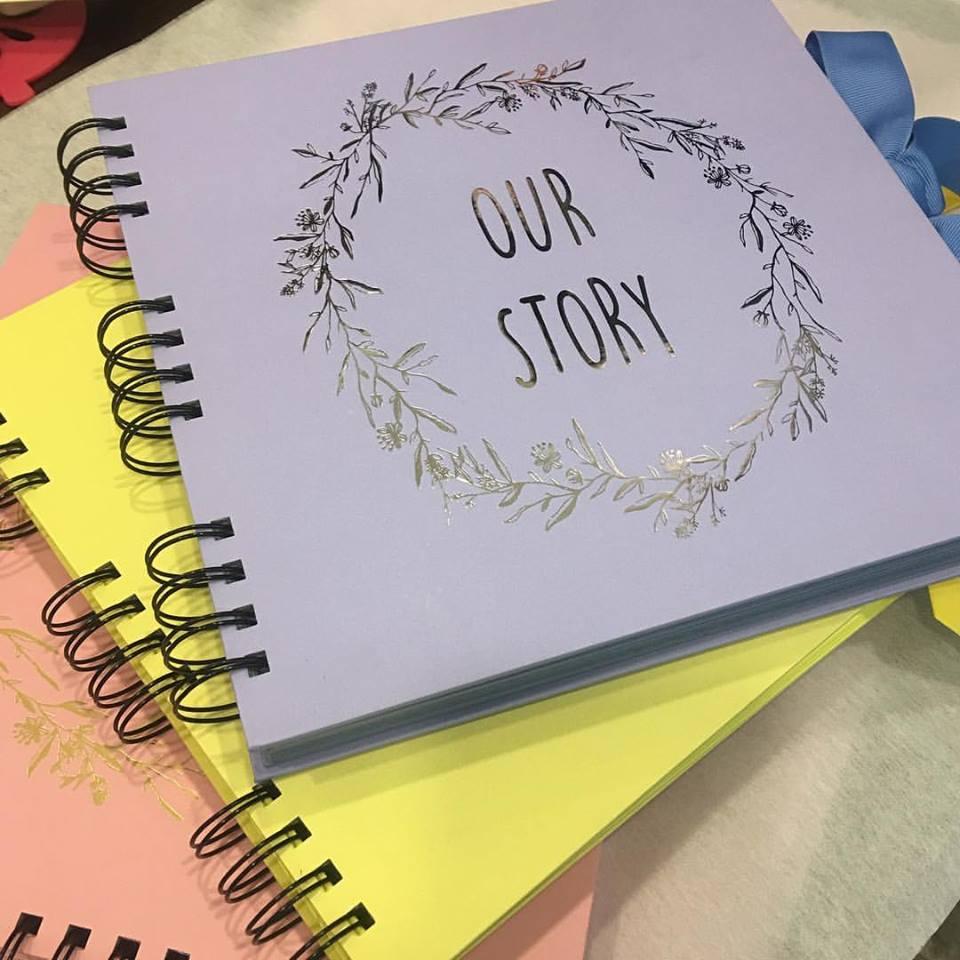 Beautifully penned! Growing old with each other is the best way to show the immense love you have for each other and there's no reason to shy away from this. Flash this invitation quote on your wedding invite and impress your guests right away!
7. "Love never gives up, never loses faith, is always hopeful and endures through every circumstance." – 1 Corinthians 13:7
There are plenty of invitation quotes that you include in your wedding invites. Make your very own quotes and speak right from the heart. There's no better to show off your love for each other and a wedding invitation is the best way to do it perfectly.
8. "Love is life. And if you miss love, you miss life." – Leo Buscaglia
Giving a little advice to your guests is also another superb way to go when it comes to your wedding cards. Invitation quotes like this show you're a strong believer in love and others should definitely not miss out on this as well.
9. "Whatever our souls are made of, his and mine are the same." – Emily Bronte
Lovely! This invitation quote is simply soul touching. Add a warm touch to your wedding invitations with this sweet quote and let everyone go – Aww!
10. "The taste of love is sweet, when hearts like ours meet." – Johnny Cash
You don't have to be a poet to pen down your love. Simply, adding an invitation quote like this with rhyming words makes it even more beautiful.
11. "I love you in the morning and in the afternoon; I love you in the evening underneath the moon."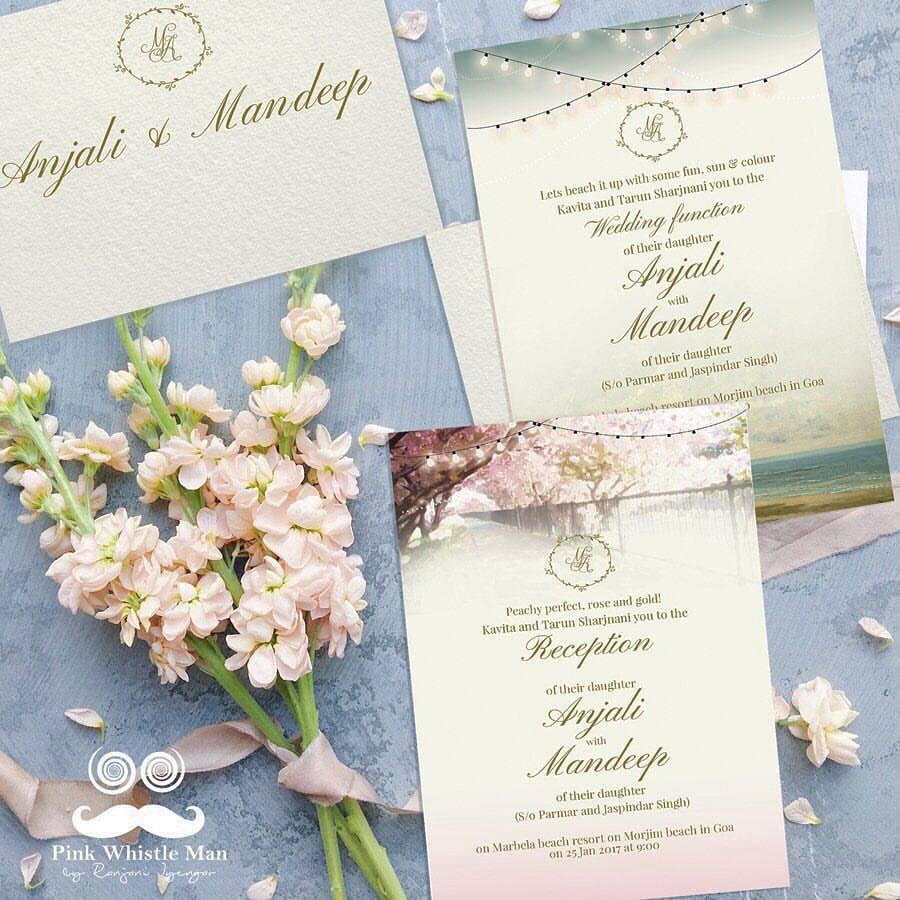 Show off your romance - paint it across your wedding cards and win hearts right away!
12. "If I know what love is, it is because of you." – Hermann Hesse
Oh yeah! Expressing your love like this through your wedding card is the best thing you could ever do!
13. "Doubt thou the stars are fire; doubt that the sun doth move, doubt truth to be a liar; but never doubt love."
There are a million ways to make your wedding invitation look beautiful and impressive and going with something like this is definitely a great idea.
14. "Love is a canvas furnished by nature and embroidered by imagination." - Voltaire
Short and sweet, yet so powerful! Invitation quotes on wedding cards is a great way to make your wedding invitation look pretty. So, if you're thinking of going the quote way, then something like this is perfect.
15. "To love and to be loved is to feel the sun from both sides." – David Viscott
Grab eyeballs by using beautiful invitation quotes on your wedding invitations is a great way to start off your wedding celebrations.
16. "Love is something eternal. The aspect may change, but not the essence." – Vincent Van Gogh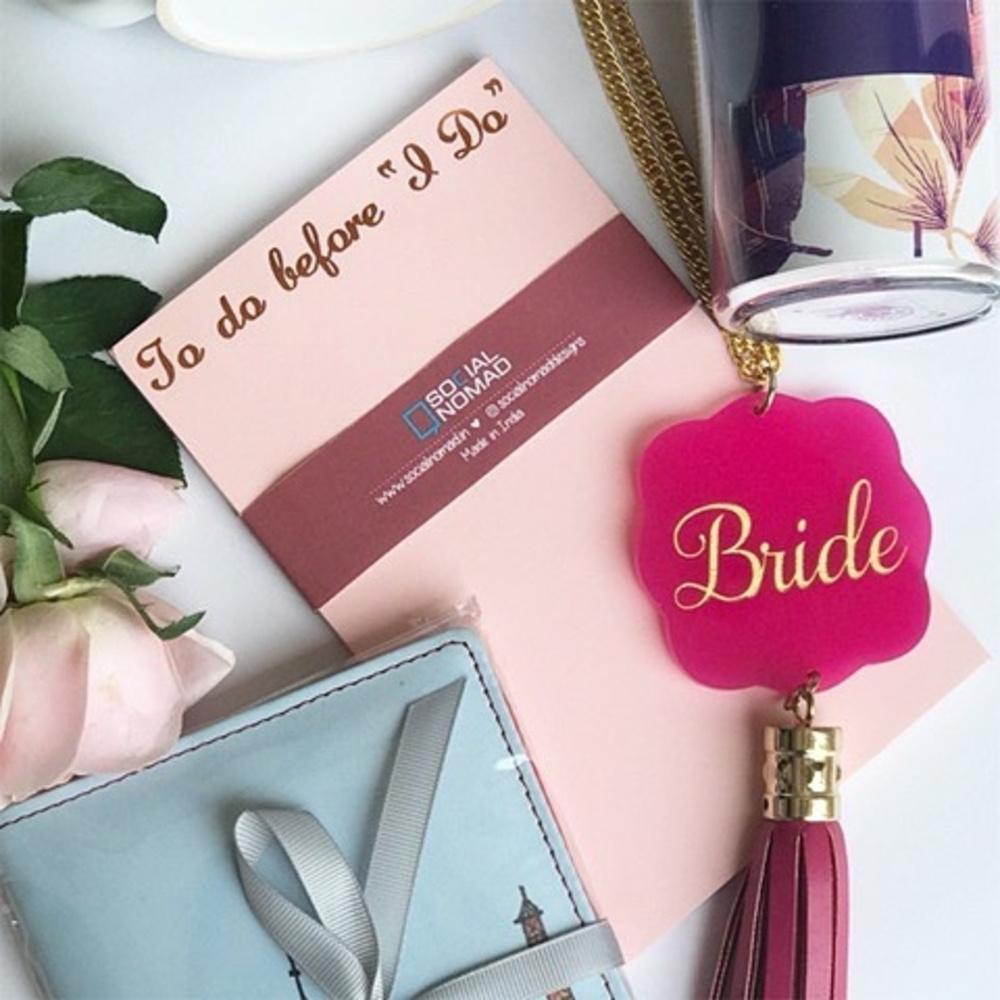 Again, one of those lovely invitation quotes that need no explanation. This would look super cute when flashed on your wedding invitation.
17. "Love one another and you will be happy. It's as simple and as difficult as that." – Michael Leunig
Nothing could be more true than this! Invitation quotes have the power to bring out the best in both of you. Make your wedding invitation one to remember.
18. "Love does not consist of gazing at each other, but in looking outward together in the same direction." – Antoine de Saint
This is another one on the list of lovely invitation quotes. Using one like this only shows that you guys are on the same track and are only looking to spend your life together! What better way than to show it off this way.
19. "My heart to you is given: Oh, do give yours to me;
We'll lock them up together, And throw away the key." Frederick Saunders
Looking for invitation quotes to adorn your wedding cards? Say it through a beautiful rhyme or poetry and impress your guests right from the start.
20. "True love stories never have endings." – Richard Bach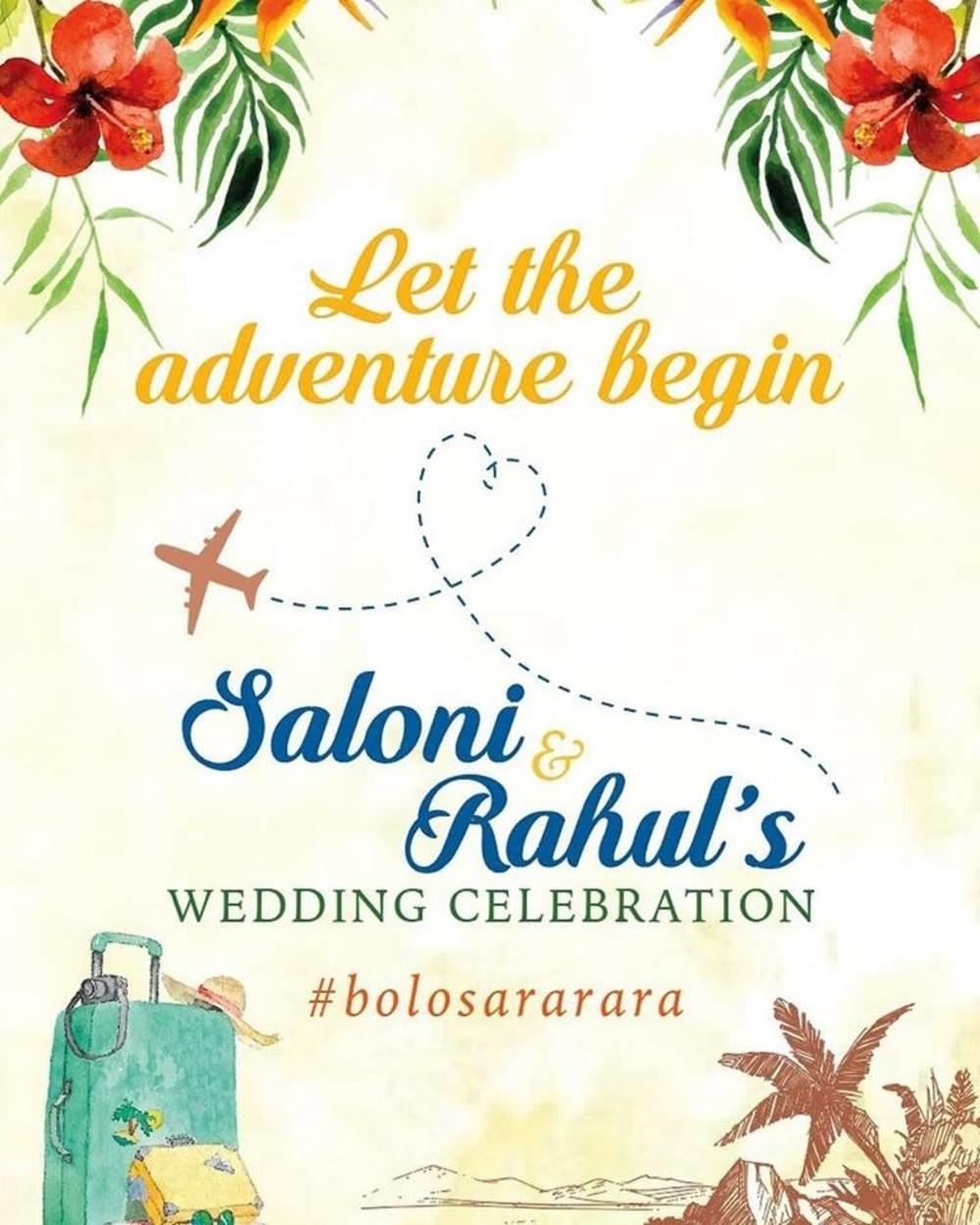 How powerful are these words? Go ahead and use invitation quotes loud and clear on your wedding invites and let your guests be impressed! When choosing your invitation quotes, pick something that resonates with your love story. Let your true feelings come out through these beautiful quotes and don't feel shy to let the world know how much you truly love one another.
If you're looking for impressive wedding invitation cards, get in touch with our wedding invitation card vendors, who will help you design spectacular cards.