Quirky Wedding Invitation Card Ideas to Help You Nail Your D-day Invitations
Tired of the usual and boring wedding invites? We have curated this list of 10 refreshingly quirky wedding invitation card ideas that you can take inspiration from!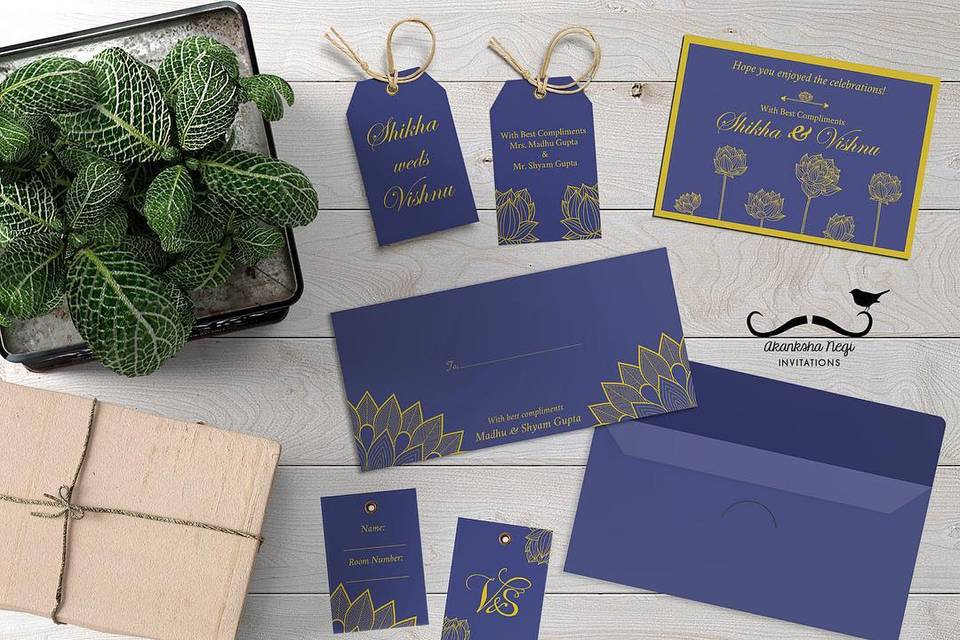 In today's times, many Indian couples are trying to keep wedding invitations less formal and boring and more vibrant and quirky. Invitation card ideas that are more colourful and personalised for the bride and groom are being embraced by the marrying couple these days instead of traditional ones that have religious overtones. There are plenty of design tools that you can seek help from. You may also seek help from professional designers who can help you create the best wedding invites for you.
The following are some refreshingly and quirky invitation card ideas that you can take inspiration from for your wedding and give your guests a sweet surprise.
1. Caricature wedding invitation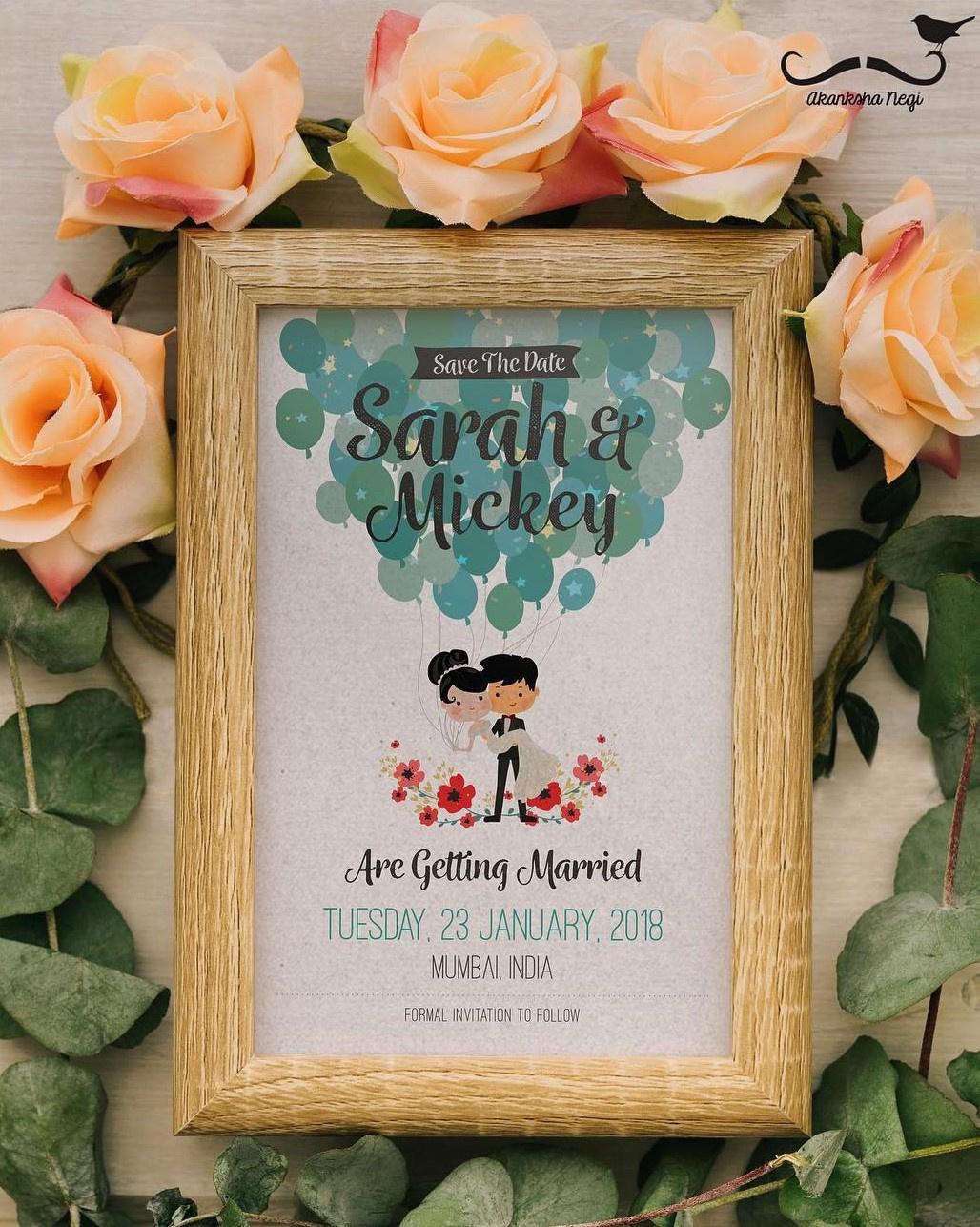 Here is a quirky save the date invites with a few funny caricatures that mimic the bride and groom to be. These caricatures look both funny and super cute. Such invitation card ideas are sure to bring a big smile on the face of the receiver and are sure to set a fun foundation for the wedding festivities.
2. Folklore inspired wedding invitation card designs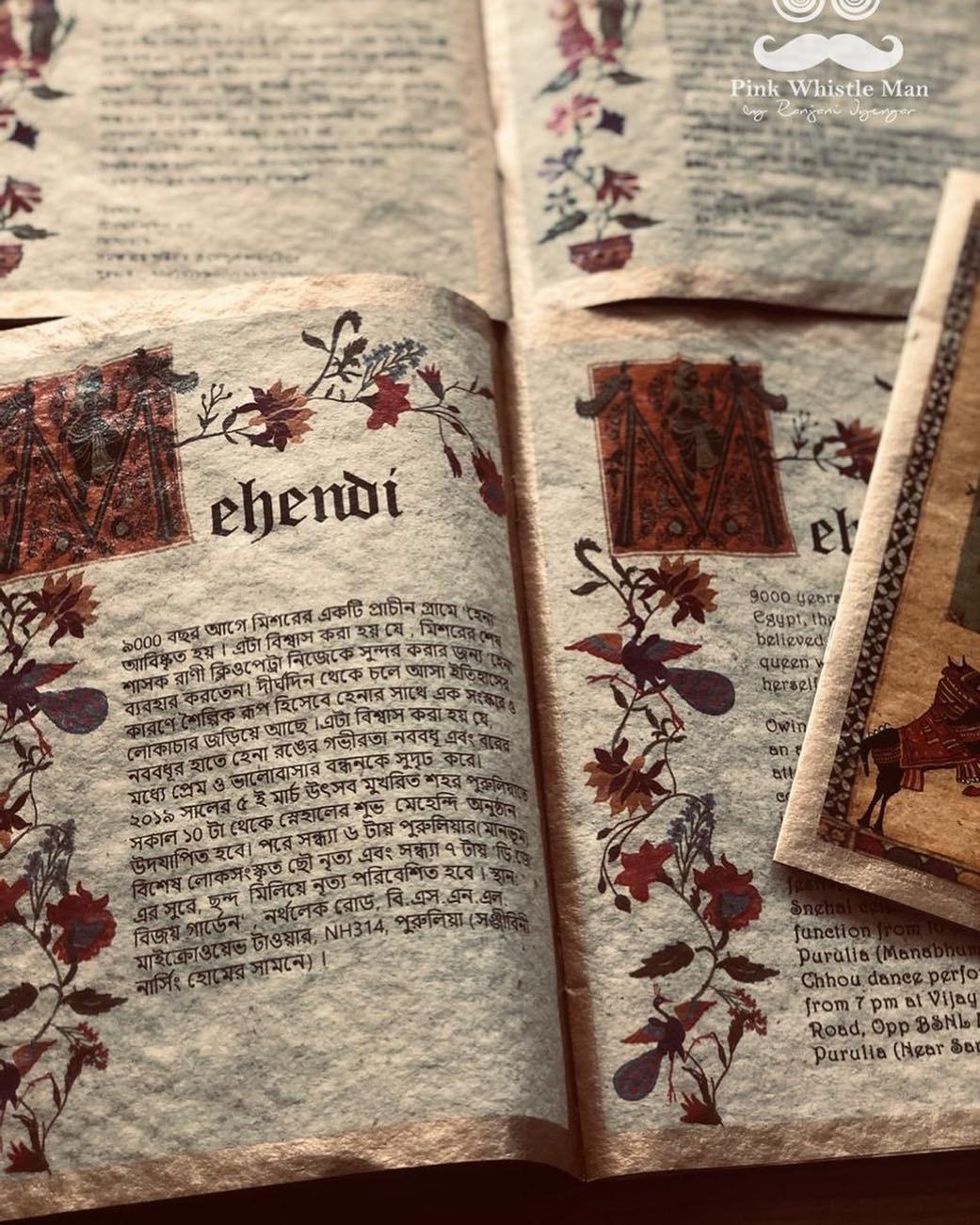 Who said traditional can't be funky? Such folk-lore inspired wedding invitation card ideas are a great example of how you can tie in your traditional values into a funky and modern design. The invite creates a fine balance between regal and fresh and is a great invite design idea for an extravagant palatial wedding.
3. Retro wedding invites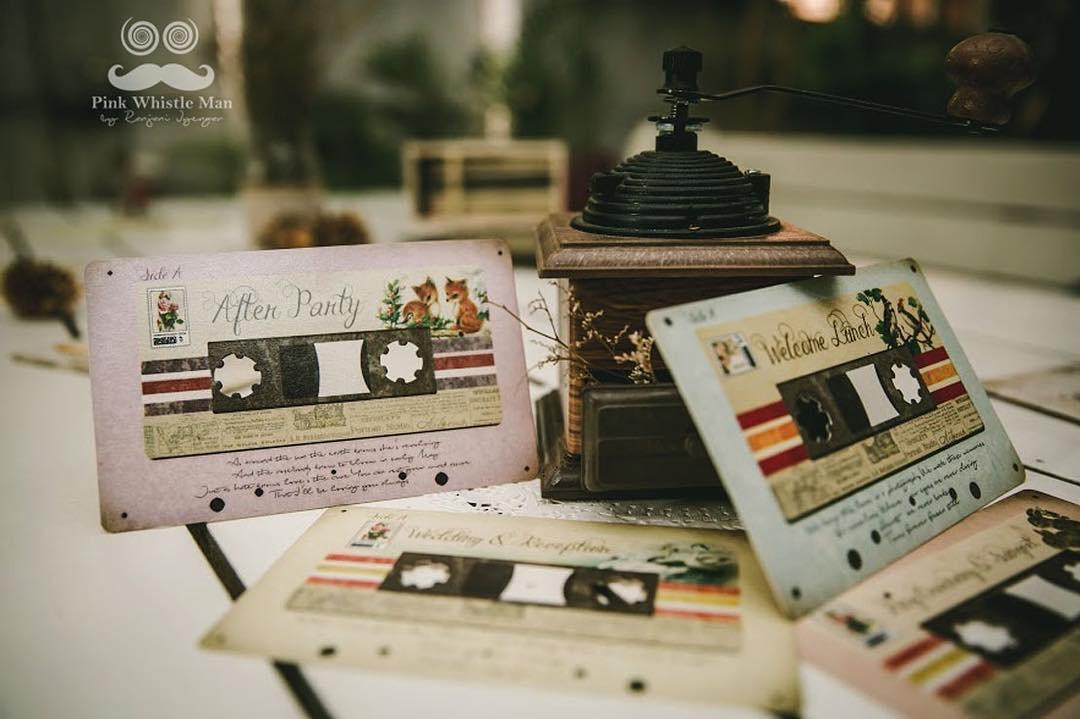 Retro design influences are a popular theme for wedding invites. Quirky design elements that are reminiscent of retro times are especially popular in the wedding scene. Consider such designs for your invitation card ideas. This one takes inspiration from the VCR cassette that would take you back to your childhood days.
4. Coaster style wedding invites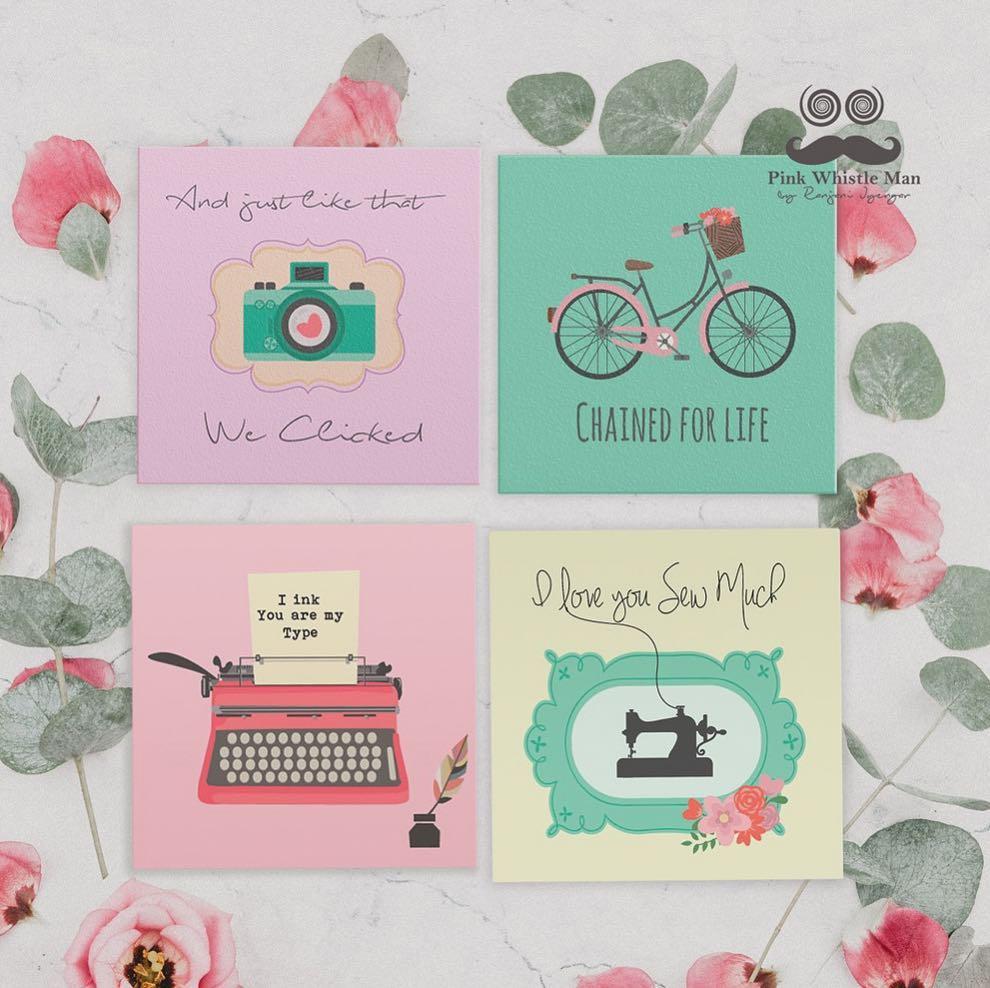 This quirky set of invitation card ideas show an invitation designed in the form of coasters. Each of the four coasters has a unique romantic pun that is very adorable. The one-liners are supported with colourful and relevant drawings that make the design of the invite look vibrant and happy. You can incorporate such elements to give the invite a more personalised and fun approach.
5. Quirky graphic illustrations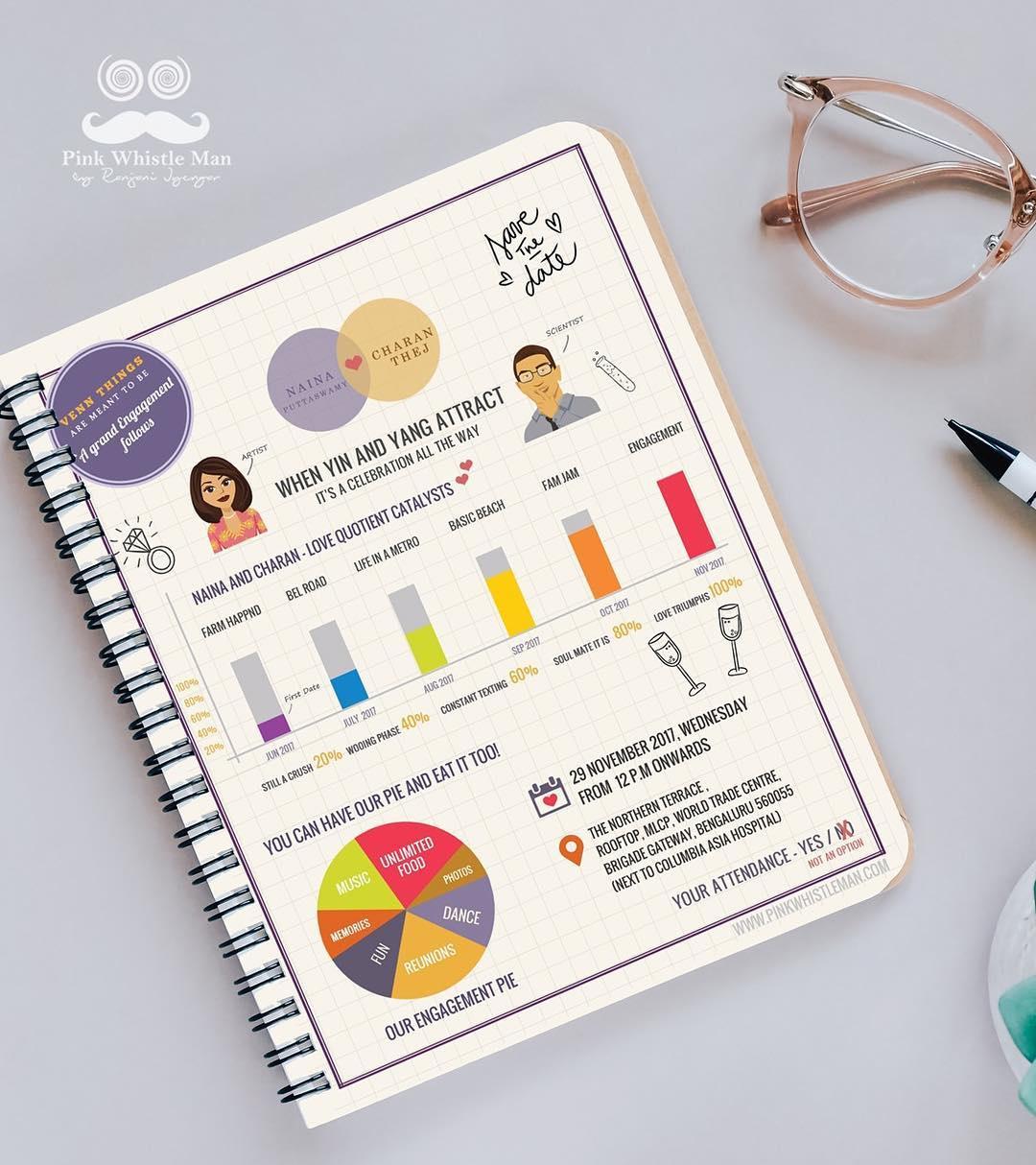 Well, if your job allows you to work with a lot of graphical statistics or if you just like going through visually illustrative statistics, you can take this theme to your wedding through such invitation card ideas. This save the date invite tells the story of the couple's romantic journey through these colourful graphs. We're sure your guests would love to receive something like this!
6. Matchbox wedding invite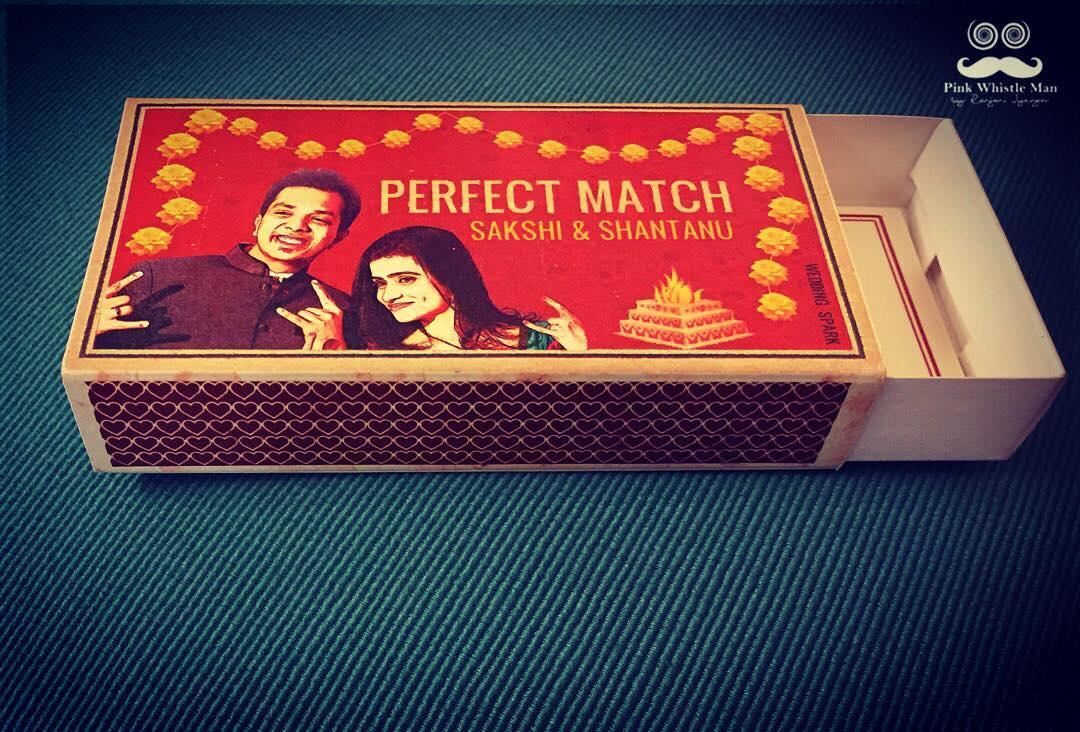 Next, on this list of quirky invitation card ideas, we have this funky matchbox style wedding invite that literally reads, "The perfect match". The receiver can unravel the invitation read-outs from inside the matchbox, making this a fantastic and creative wedding invite that your guests will remember for a long time.
7. Passport wedding invites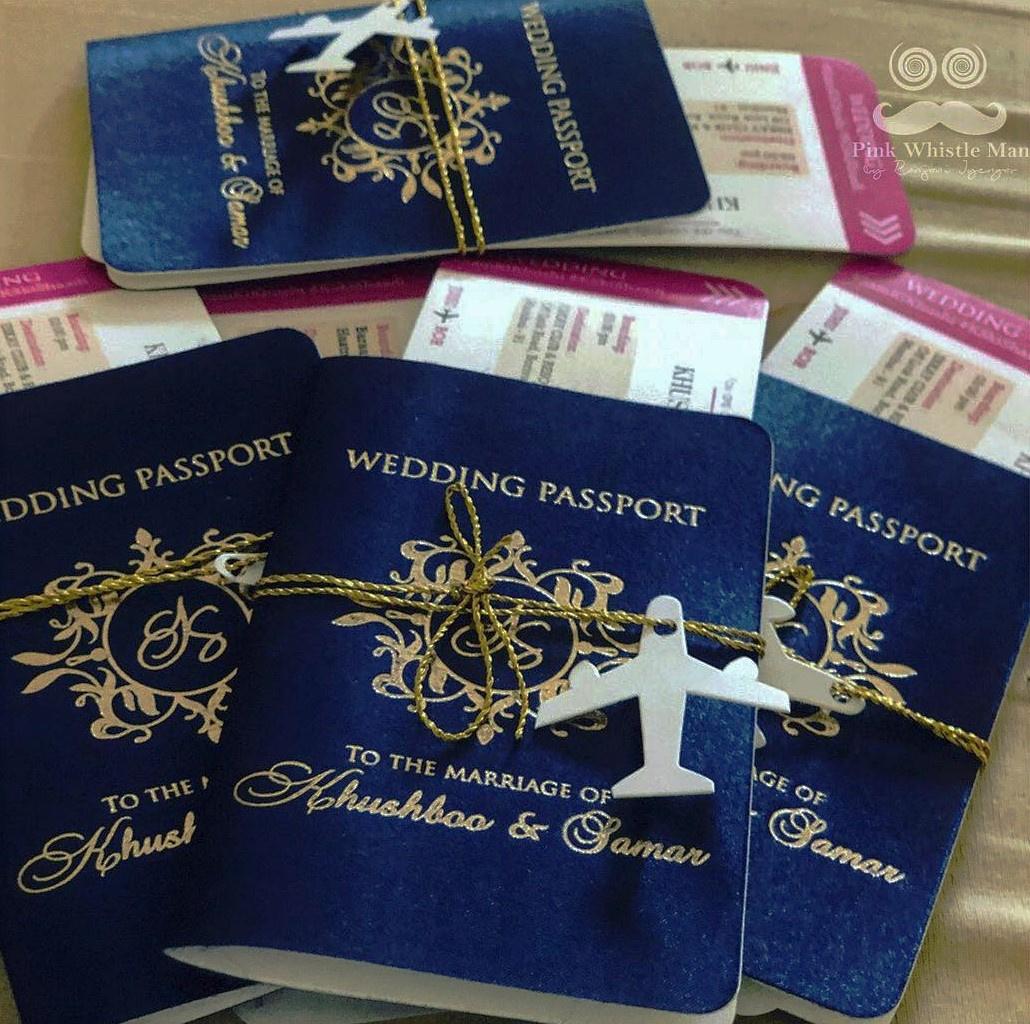 These passport style wedding invites are another creative invitation card idea that you can take inspiration from for your wedding. The passport symbolises the fact that the guests have access to the wedding destination drawing a parallel with the need for the passport to visit several foreign countries. All the details of the wedding functions are written on a boarding pass-like card just like flight details are written on the boarding pass. Such superbly thoughtful and creative invitation card ideas will garner lots of appreciation for the quirky design.
8. Pinterest inspired invitation card designs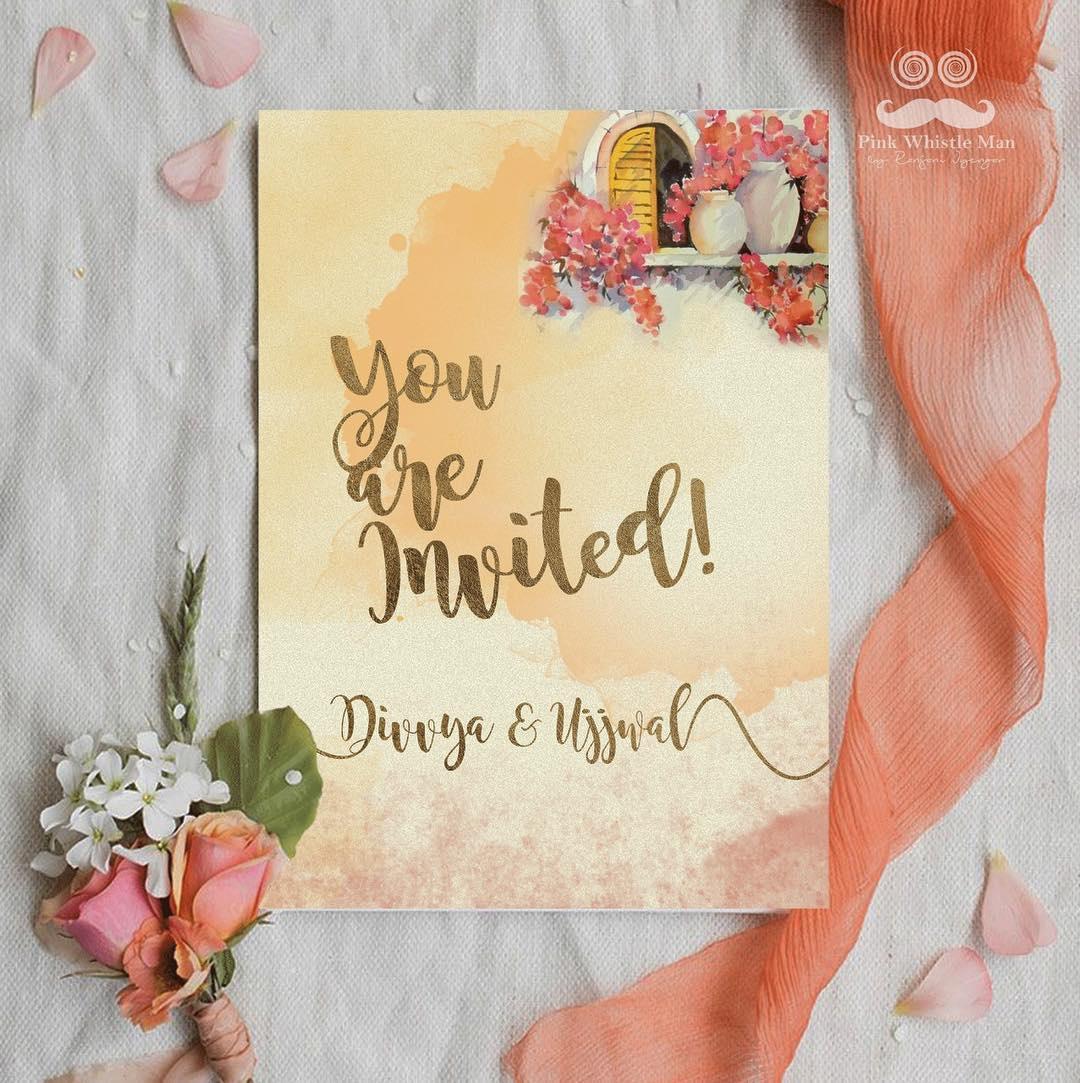 This is a light and pastel peach coloured wedding invite that looks understated and funky at the same time. The different layers of colour, an oil painting style floral design and the big Pinterest style font make this invitation card design feel modern and very aesthetically pleasing.
9. Sewing kit wedding invite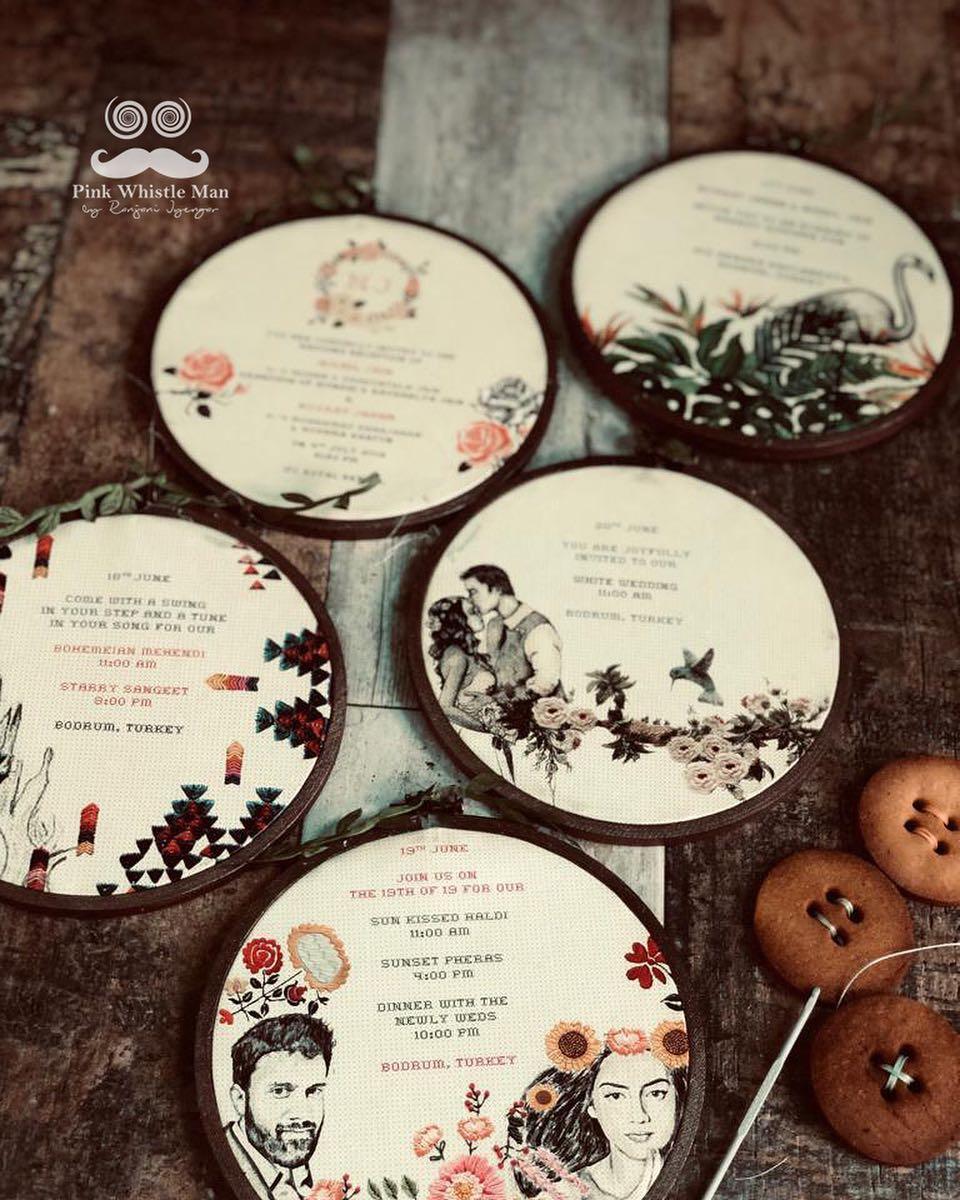 You can also take inspiration from simple household things for unique wedding invitation card ideas. Like we can see here, the invitation takes inspiration from the sewing kit boxes that we have grown up seeing at our homes. Such elements make the invitation design look so simple yet interesting.
10. Tropical themed invitation card designs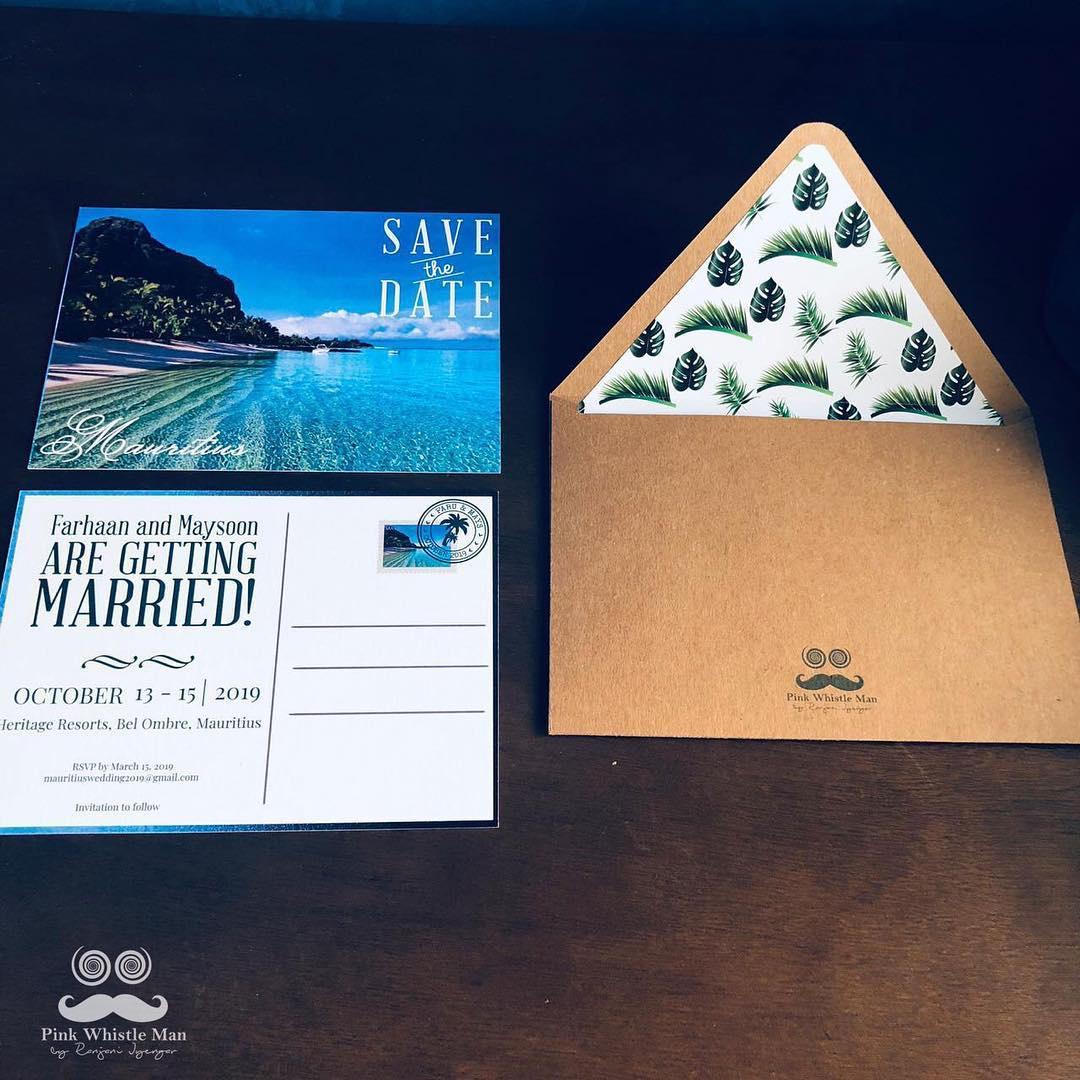 If you are planning to celebrate your big wedding day in the middle of a tropical paradise, you can create such invitation card designs to immerse the guests into a tropical mood and lay the right foundation leading into the wedding celebrations.
Quirky and out-of-the-box wedding invitation card ideas are becoming increasingly popular amongst couples as they want to go for invitations that are different from the traditional templates and tell a story that is relevant to the wedding. So, you can take inspiration from this list of invitation card ideas and get inspired to create the most unique wedding invites.
Get in touch with these card vendors for the perfect invitation cards!