7 Unique Wedding Card Images To Sweep Off Your Guests With Uber Creativity
Wedding card market is mushrooming and flooded with several invitation makers yet you will be drooling for these stunning wedding card images. Check out some of the exquisitely handcrafted wedding card images here.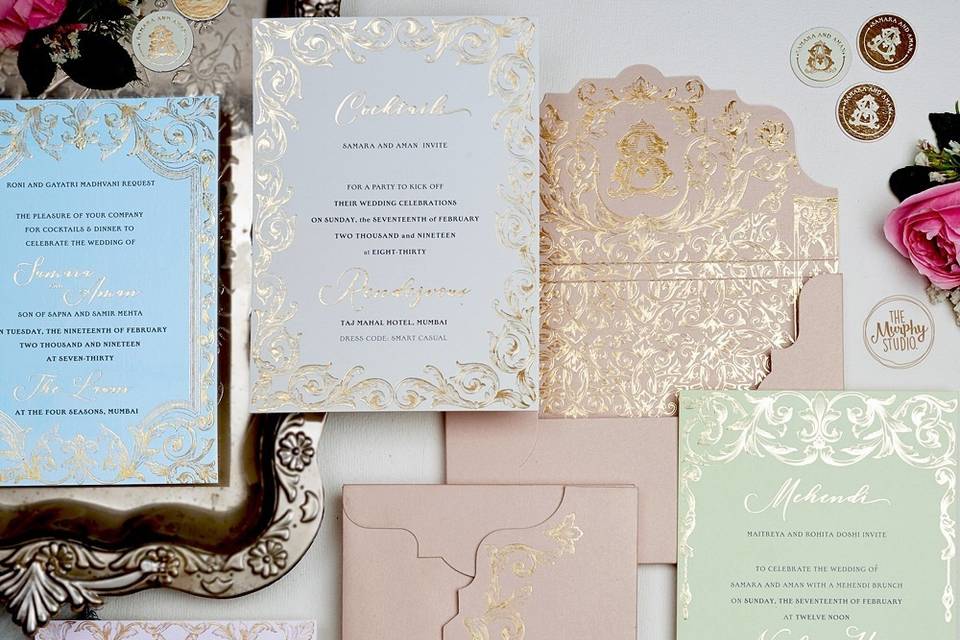 Picture this: your wedding dates are finalised; pre-wedding celebrations are going smooth and the entire coterie is busy weaving a perfect wedding invitation for your blissful match. Wedding invites are the perfect way to woo your friends and family all at once with a touch of personalisation and charm that will certainly garnish your celebratory moment.
Commence the pious line-up of events with attractive and uniquely curated wedding card images that will totally perk up your wedding theme and bring an air of joy to the biggest moment of your life. Here, we have compiled some of the stellar wedding card images for your treasure repository.
1. Royal Cards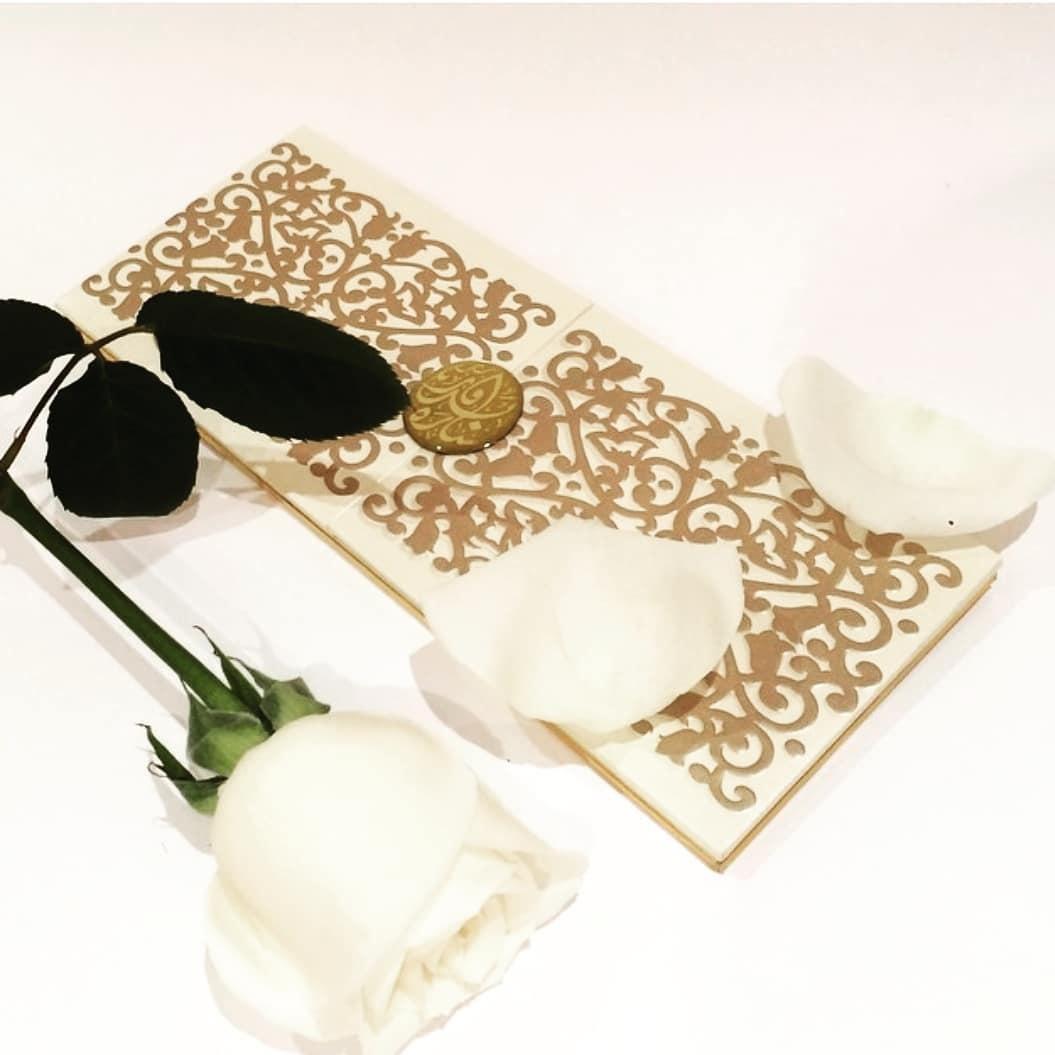 Exotic and exquisite, handcrafted to please the inner artist in you, Royal Cards bring a flavour of intricately crafted wedding card images that will totally spruce up your wedding theme and uplift the nonchalant vibe to it. Subtle classic touches of gold, white, noir-esque palettes, Royal Cards will never disappoint you in making a perfect choice for your big day and you can always rely on their magician designers to lend a helping hand.
Their wizardly team will surely spell a cast on your bespoke wedding card images and transform it into something worth treasuring and cherishing for a lifetime.
2. Rohan and Aparna Invitations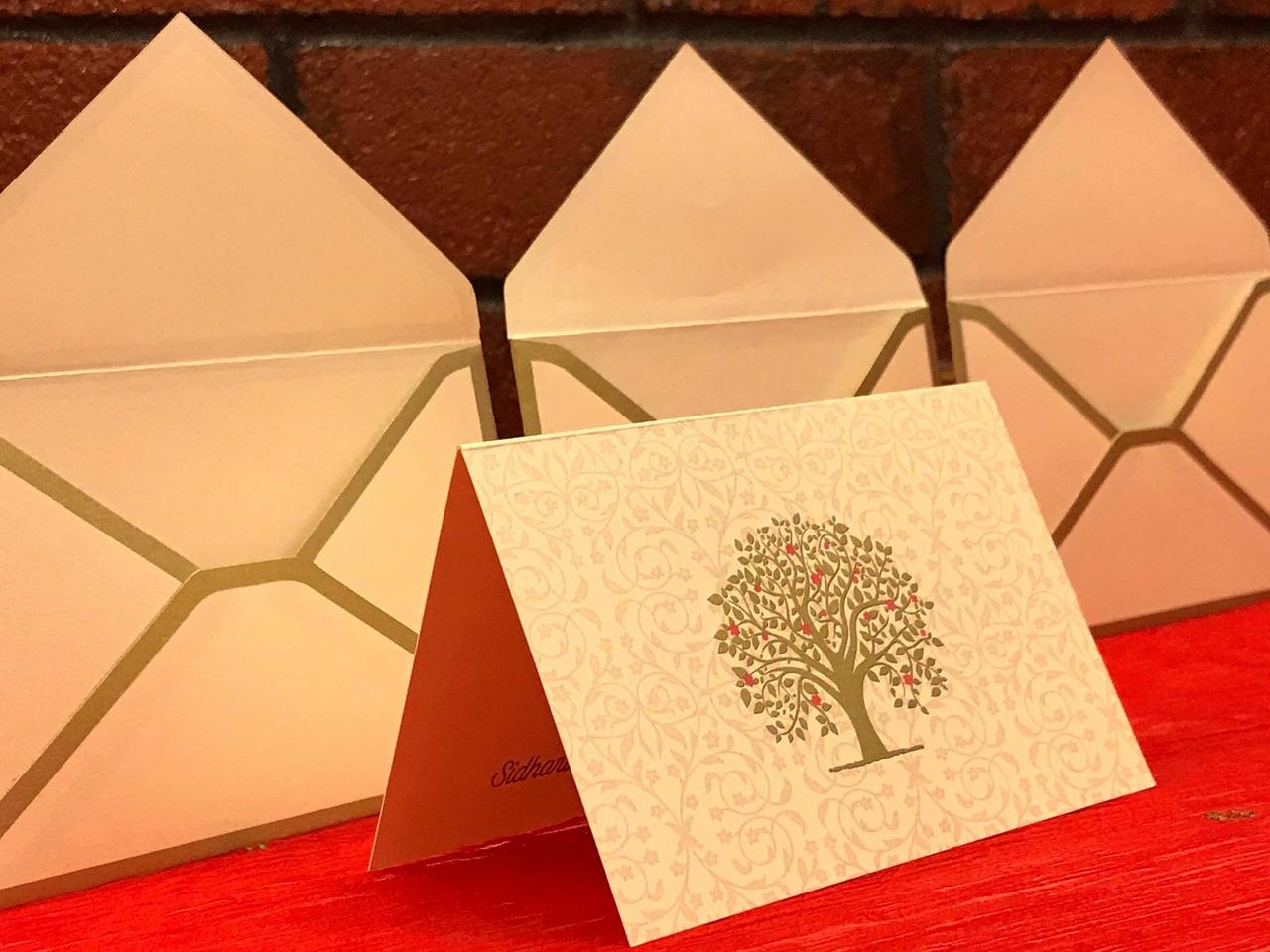 As glam as it can get, express your unison and beyond worldly bond effortlessly through the extravagantly designed wedding invitations thoughtfully curated by Rohan & Aparna Invitations. Alluring, glorious and Au Naturale, their ethereal wedding card images will flash a flood of nostalgic memories endearing a saccharine relationship.
Subtle hints of glam reflected in metallic hues and cascading designer wedding card images is the latest trend storming the net lately. You may switch to a highly dramatic wedding and leave the work to Rohan and Aparna Invitations to execute your dreamy wedding invite apt for the occasion, theme, mood, and ambience.
3. Vintage Notes Papery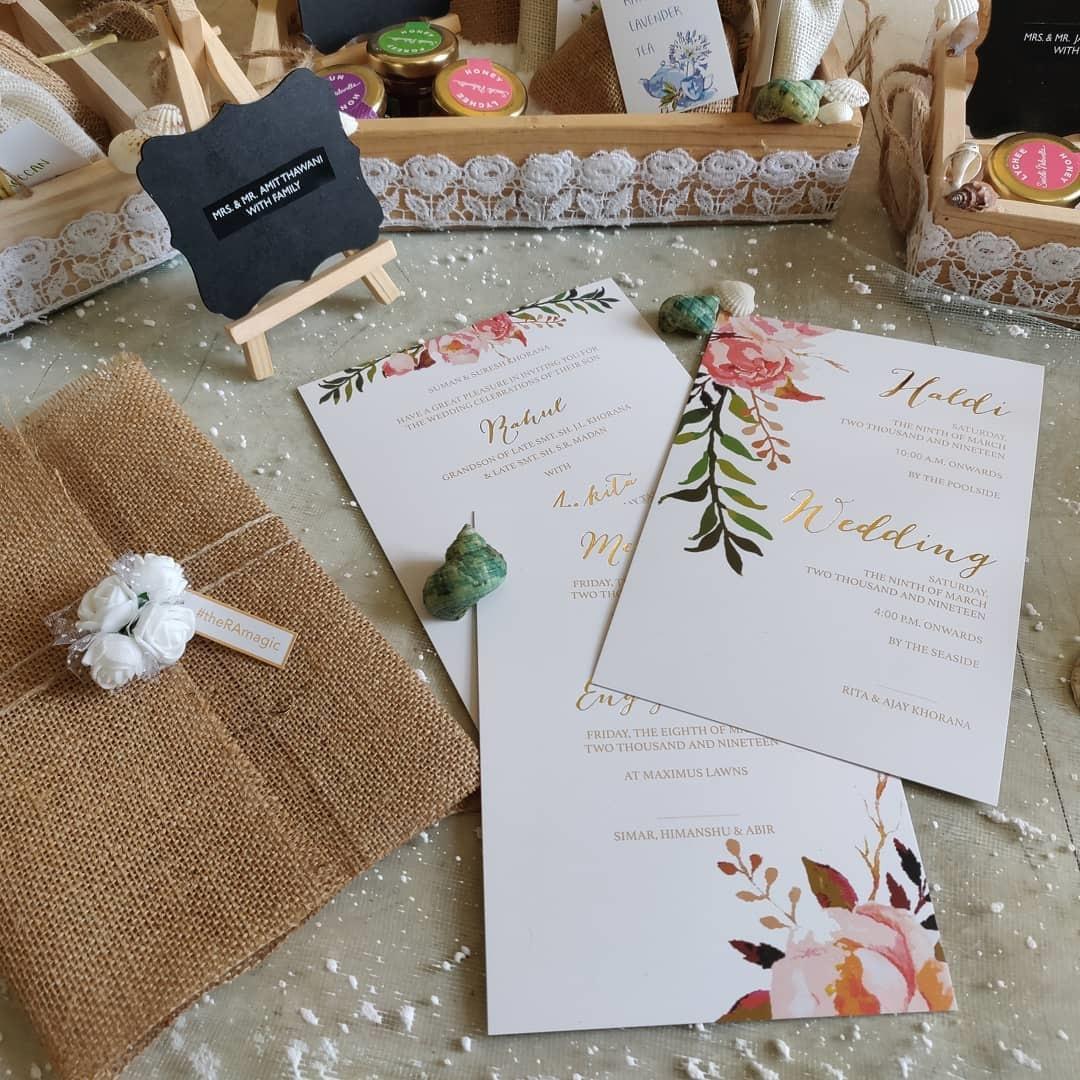 Are you seeking companionship with a perfect wedding card maker? You search for the gorgeous deck of wedding card images come to an end here, thanks to the elevating beauty of Vintage Notes Papery and their stunning wedding card designs that will surely sweep you of your feet. Handcrafted in florals, glossy pages with exotic fonts accompanied with a box full of surprise, aren't you excited yet?
Their treasure trunk of innumerable wedding card images featuring a collection of floral romance, natural charm and old world glam will be enough to captivate you into their cocoon of elaborately designed wedding cards. Meticulous team of invite designers and stylists will ensure you to consult and advocate on latest trends, bespoke wedding card images and so on to fully support you in this upheaval task.
4. Sumegha's Cards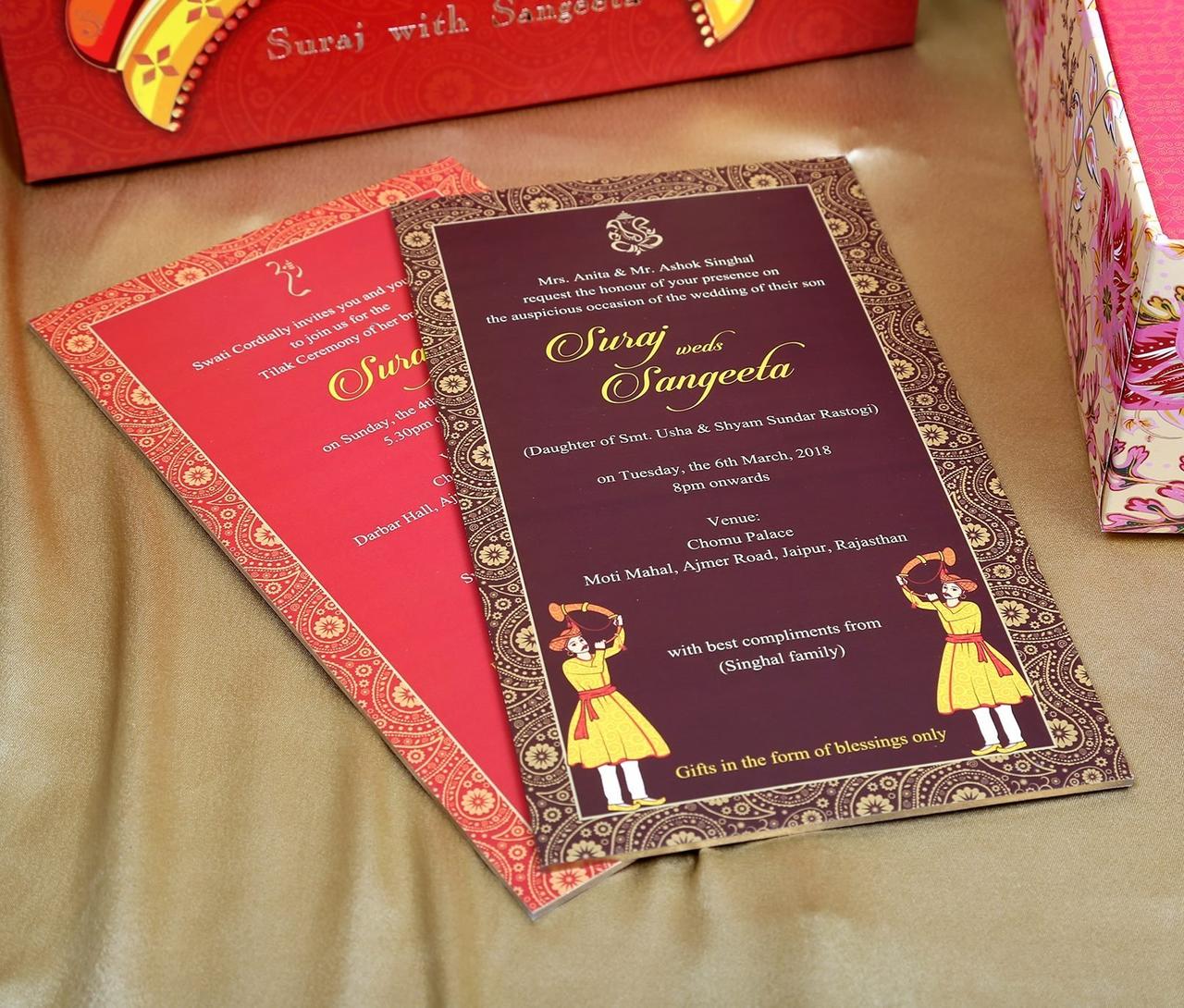 Think of rich Indian heritage-inspired wedding card images flashing on your atypical Pinterest-feed, think of Sumegha's cards. They will pack a punch with all things traditional and culturally rich motifs, elements of designs bringing a fervour of native charm oh so effortlessly. Their slew of breath-taking vibrantly painted wedding card images featuring the signature bride and bridegroom caricatures is one of the few highlights amongst many almighty figurines, Sanskrit hymns et al.
You can expect all things Indian and yes, since we are secular, get them personalised with your go-to motifs, content, colours etc. Sumegha's wedding cards will not let you hang in the air.
5. Be Jalebi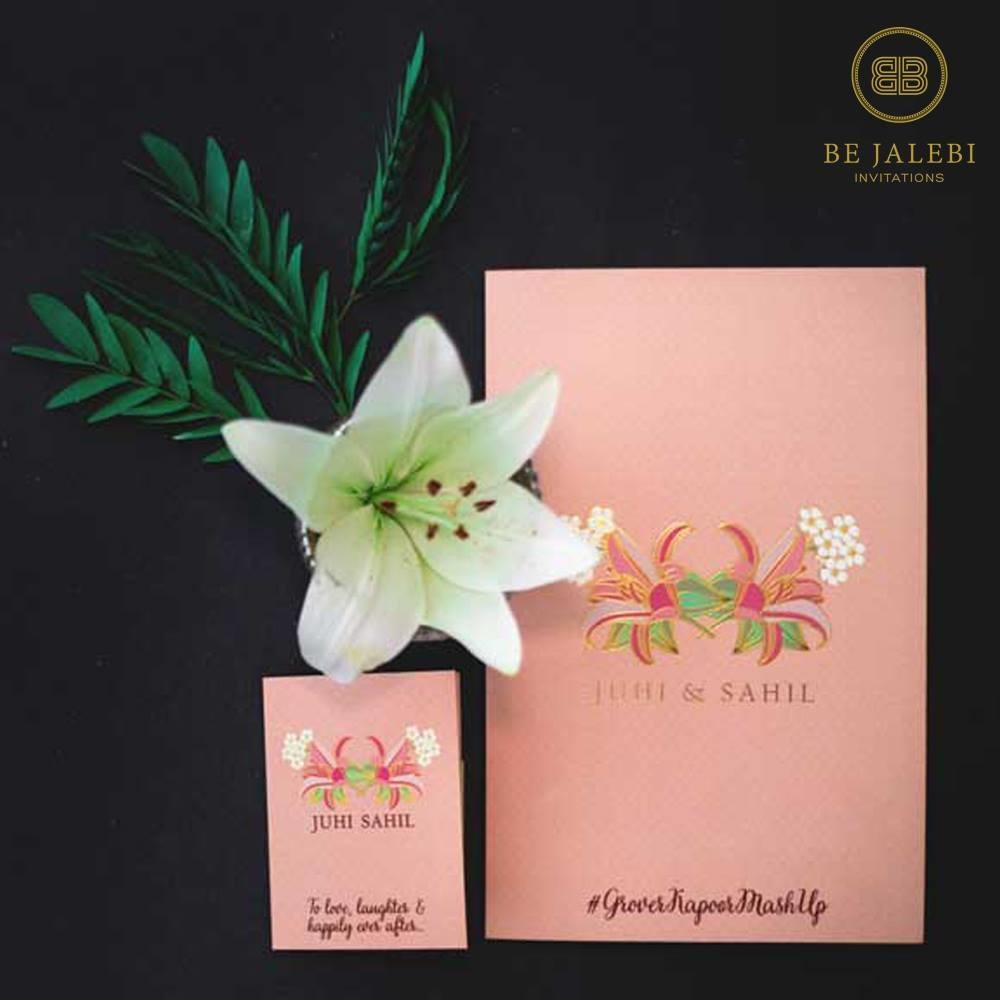 All things peppy, quirky and bright, Be Jalebi will be your forever confidante and wedding card muse to touch your strings of the heart and make you fall in love all over again. All EXTRA fans can be rest assured that their exotic collection of wedding card images will elevate your status quo and garner you compliments thereby becoming yet another kitschy conversation-starter at a grub.
Their meticulous designers and wedding card artists have a knowledgeable repertoire of crafting elegant wedding cards thereby lending a personal touch and uplifting it by leaps and bounds. How can you not fall in love with their exquisitely crafted wedding card images painted in pastel-esque hues, weaving a story-telling charm with a touch of debonair grace?
6. Bay to Be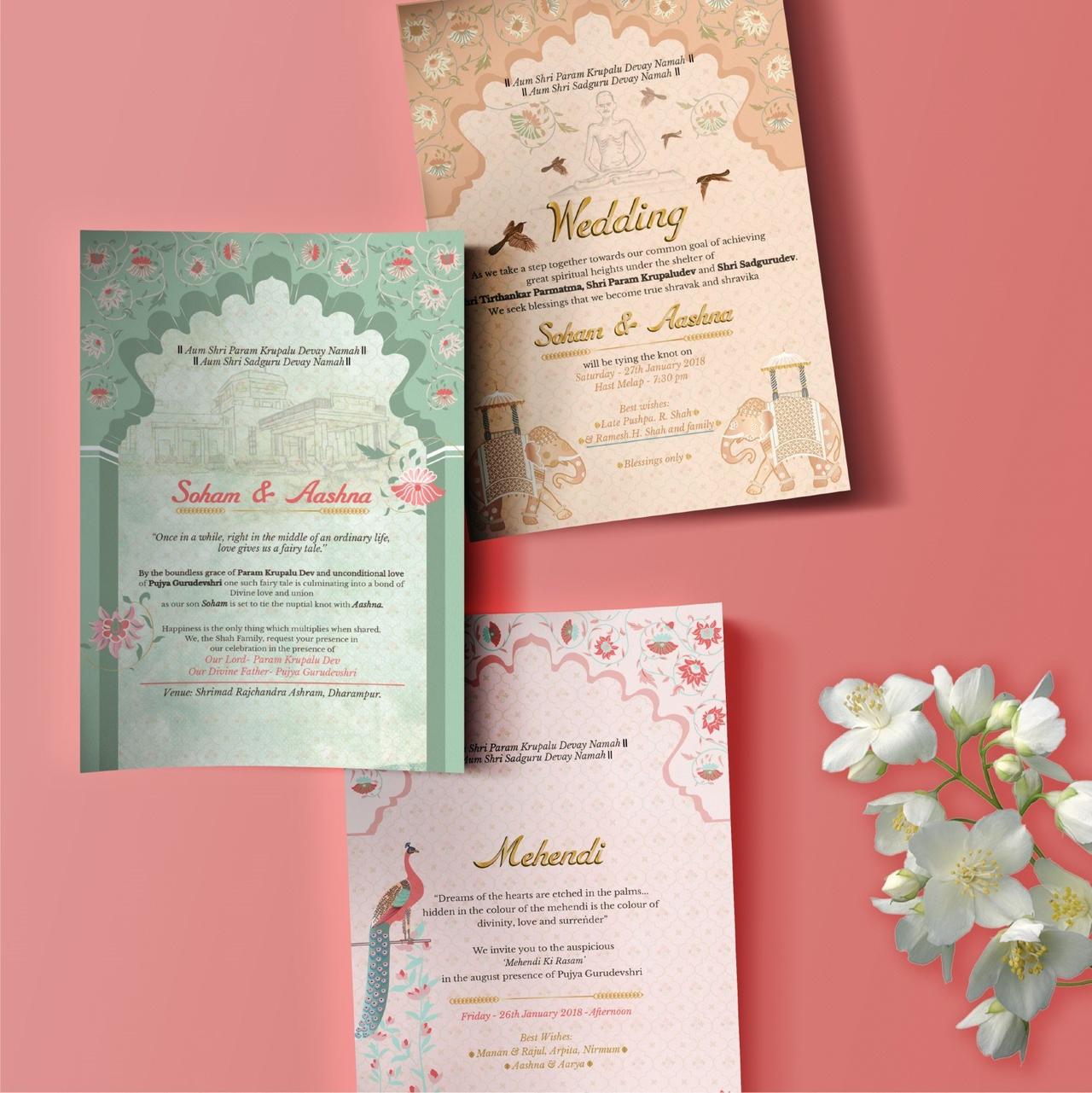 Choose from a range of pouring wedding card images to chic and fun wedding cards designs to woo your guests away. Soul-stirring, thematic and elegantly tailored wedding card images will drop them jaws oh so effortlessly, so pick them up and head over to Bay to Be's contemporary range of wedding invites.
Wrap yourself in love and warmth packaged with oodles of old-world charm to invite your friends, relatives for the biggest day of your life. We bet you won't regret it.
7. Regal Cards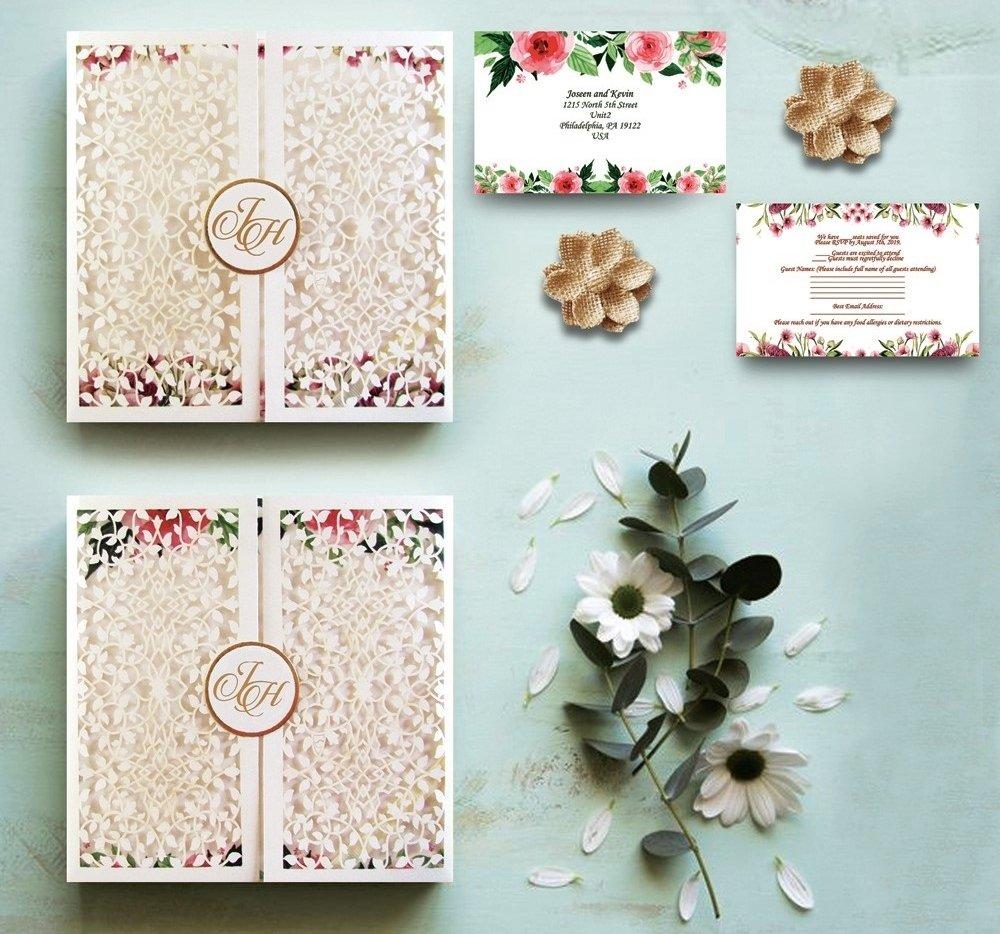 Endearing, effortlessly elegant and essentially ethereal, Regal Cards are known for their meticulous online to doorstep service while maintaining complete customer satisfaction and retaining their clients for a lifetime. Regal cards boast of high reputation and so does their multitude of bespoke and stellar wedding card images brew a whiff of old school romance or poetic relationships back in the sphere.
Their intricately crafted wedding card images will transport you to the beautiful parallel universe, if that exists at all and sweep you off your feet well before you even realise it. Personalise your wedding card images with your significant other's fondly pictures or get a fancy pre-wedding shoot to incorporate it into your wedding invite and re-create a bundle of lifetime memories to cherish upon.
Here, we browsed through a gallery of umpteen wedding card images enough to drool you away with their effortless charm and oomph. Oozing elegance, poise and subtle grace, some of our go-to wedding cards invite makers like Bay to Be, Be Jalebi will always be treasured in the deepest chambers of our heart.
Which one of these did you find the most heartwarming and why share your thought with us in the comments below.