5 Honeymoon Countries In Asia Plus All You Need To Know About Them
Searching for premium honeymoon countries in Asia? Here are a few pointers which can help you find your own paradise on earth for your first vacation together. Ready?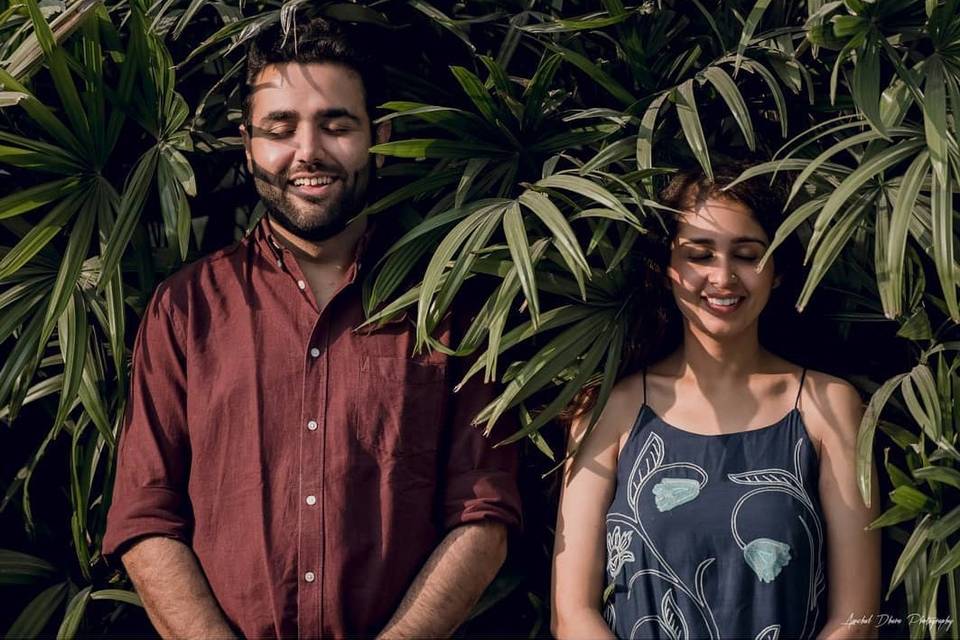 First and foremost, heartiest congratulations to the newlywed couple for stepping into one of the most beautiful phases of your lives. I can already feel your excitement while you are researching for the honeymoon countries in Asia. I can sense that impatience of jumping straight to the honeymoon destinations list, with expectations in your mind and a distinct shine in your eyes. Just allow me a minute to tell you what all I have planned to deliver in this article and you will be all set in no time.
One of the first things that anyone wishes to understand when looking for honeymoon countries in Asia is that what kind of vibe does the country come with. Is it the land of calmness and divinity or a land stuffed with diverse cultures, will it have interesting food, or will it be full of honeymoon couples from all across the globe?
Based on these initial checkpoints you then qualify the chosen countries for your budget (here is a list of honeymoon destinations on a budget) and other requirements like the favourable season and other stuff. I hope my observations help you with the initial research of honeymoon countries in Asia.
1. Indonesia, the Emerald of the Equator

Image courtesy: Lubimov Photo on Instagram
Indonesia is hands down one of the most popular honeymoon countries in Asia and most of its tourist popularity comes from the Island of the Gods, Bali! It is definitely known for its lavish islands, breathtaking beaches, lovely resorts, jungles and definitely the food.
What is Indonesia known for?
Indonesia is known for its budget-friendly honeymoon packages, serene locations and marvellous bright blue sea waters. The climate here is one of the prime reasons for its popularity apart from several natural formations around the coastal areas and cities in general which make it a country which is apt for breathtaking honeymoon shoots. Trust me, it is going to be more dreamy in reality than it sounds like one of the prominent honeymoon countries in Asia.

Top 5 Destinations For Honeymoon
Ubud (in Bali)
Komodo
Uluwatu (in Bali)
Raja Ampat Islands
Kuta (in Bali)
What to expect from a honeymoon in Indonesia?
Wide blue beaches, sparkling white sand, breathtaking little islands, sweet people, treks to the volcanoes and mountains and a lovely honeymoon on the beach is what you must expect from a honeymoon in Indonesia. Definitely loads and loads of shopping bags from the budget-friendly street shops comes handy with a honeymoon in Indonesia.
2. Turkey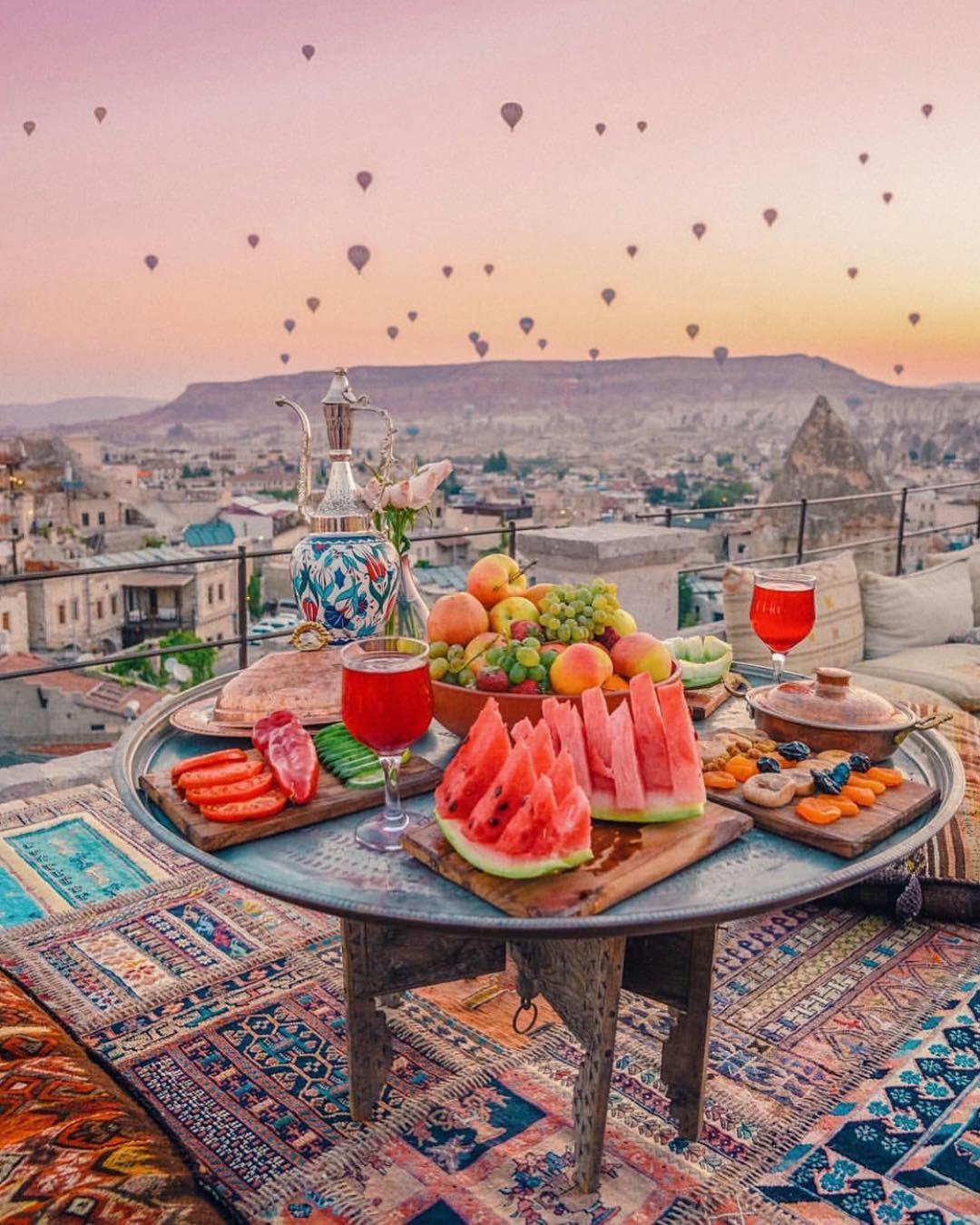 Image courtesy: Iamtravelr on Instagram
Over 90% of the area in Turkey falls in Asia which is called as the Anatolia. The rest falls in Europe. It is known for its detailed history, artistic patterns, ceramics, culture, food and exotic experiences. You can expect something both very earthy and very exotic from Turkey. It definitely has something for all Indian newly married couples. Doesn't it sound just perfect for you?
What is Turkey known for?
Turkey is known for its elaborate culture, its ancient traditional cuisine and its extremely rich history. Not just this, roaming about the streets of the gorgeous country will be a treat to your eyes. Marvellous artistic goodies and Iznik ceramics can be collected from the local street artisans, various distinct foods can be tasted and savoured, especially sweets like Baklava. Turkey is also known for its lush valleys, exotic beauty, hot water balloon rides, cave stays and lovely waters.
Top 5 Destinations For Honeymoon
Cappadocia
Oludeniz and Fethiye
Antalya
Cappadocia
Pamukkale
What to expect from a honeymoon in Turkey?
A romantic hot water balloon ride, horses, stay inside a magnificent cave hotel, shopping with your partner for the local artistic goodies and savouring the inherent beauty of the country which you must expect from your romantic stay in Turkey. Enjoying a lavish meal on a table like this on a terrace right under the wide blue sky with the 360 degrees view of the city you are staying in is a must. Definately shortlist this spot amid honeymoon countries in Asia.
3. The Philippines, Pearl of the Orient Sea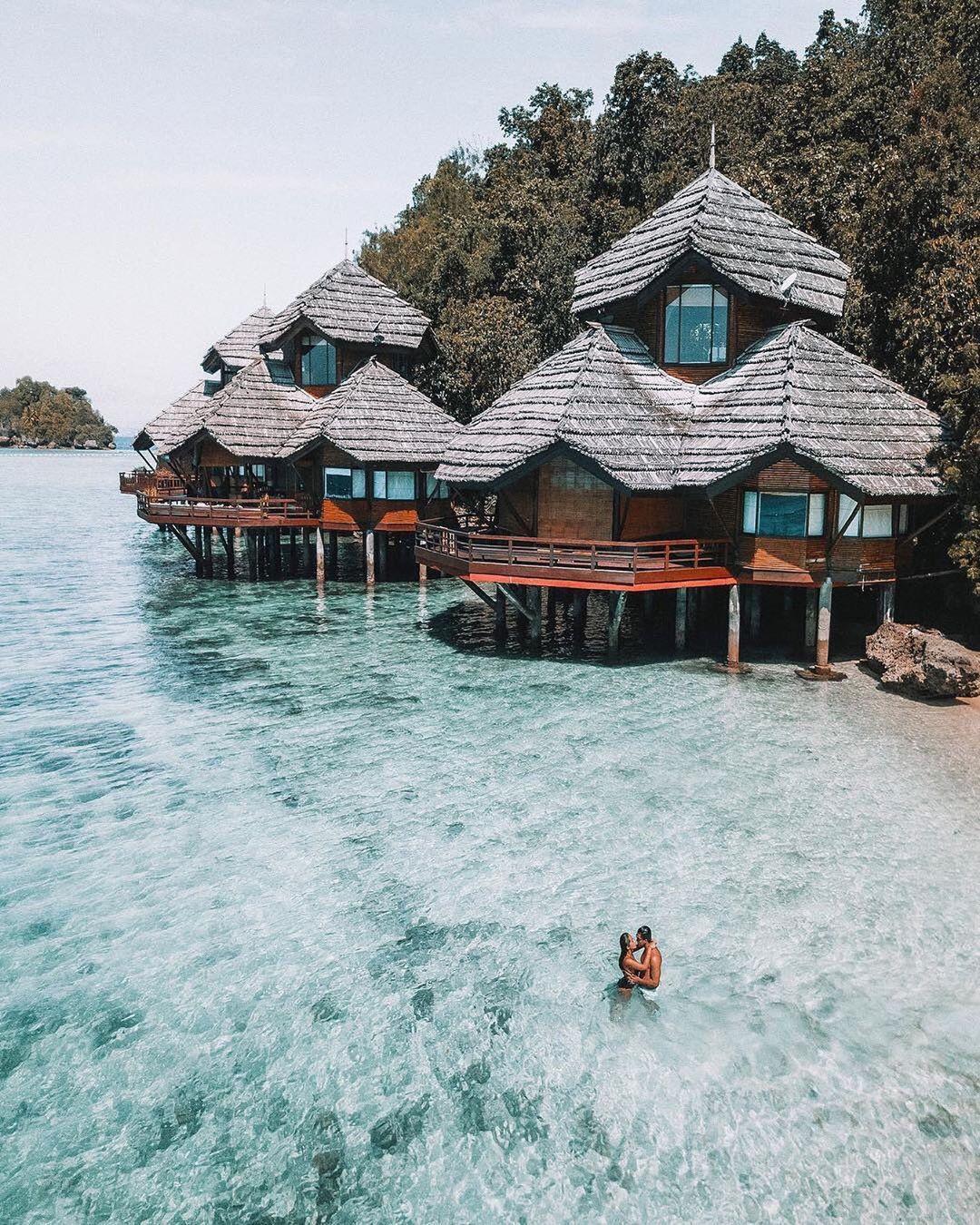 Image courtesy: Ninjarod on Instagram
Another magnificent country which definitely qualifies for the best honeymoon countries in Asia. There are lovely islands spread across the country. You can choose a resort and enjoy dipping in the blue waters of the sea. Locals are really fun to chill around. Enjoy the local cuisine and have the best time of your life on your honeymoon. How exciting is the very thought of going on a vacation with your partner for the very first time, isn't it?
What is the Philippines known for?
The Philippines as one among the several honeymoon countries in Asia is definitely known the most for its lovely seas of turquoise waters and private beaches. Luxurious villas, resorts situated on several lovely lonely islands and beaches are a major attraction in the Philippines. The resorts offer several Yoga packages and peaceful activities to enjoy during your honeymoon. The crowd there is definitely fantastic.
Top 5 destinations For Honeymoon
Boracay
Batanes
Bohol
Palawan
Davao
What to expect from a honeymoon in the Philippines?
You must expect a lovely stay in a beach resort. You may imagine yourself already basking under the sun on the white sand or just lying under the shade with your partner by the sea, on your honeymoon here. The clean turquoise waters add value to this spot as one among honeymoon countries in Asia. Excited already?
4. The Divine Maldives Islands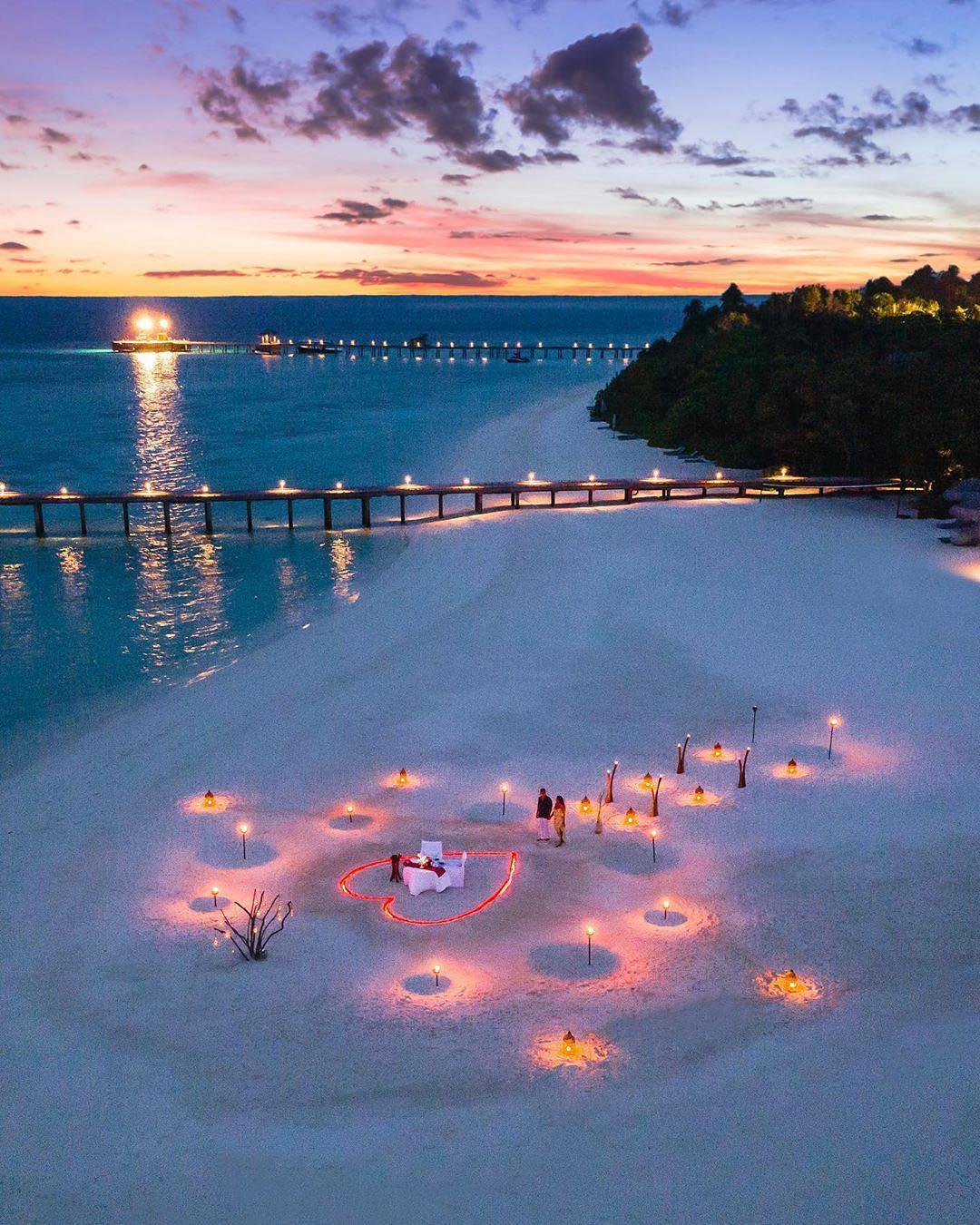 Image courtesy: Vakkaru Maldives on Instagram
The Maldives is one of the dreamy honeymoon countries in Asia. It is made up of over a thousand little coral islands which make it a breathtaking country with over twenty-six atolls, each formed in the shape of a ring. It is a magnificent site in the Indian Ocean full of massive blue beaches, extremely clear water and white shining sand. You are definitely not going to be disappointed here with your newlywed partner!
What is the Maldives known for?
The Maldives is known for the secluded peaceful getaways that it offers with dreamy locations and vacations. It tops any list of honeymoon countries in Asia. Most couples and tourists come running to the Maldives for its breathtaking scenery, water sports, Scuba diving, extensive reefs, marvellous beaches, blue lagoons and much more.
Top 5 destinations For Honeymoon
Meedhoo
Male
Maafushi
Addu Atoll
Dhidhdhoo
What to expect from a honeymoon in the Maldives?
You can expect a fantastic honeymoon in the Maldives with a nice and soothing breeze smothering your face while you adoringly look at your partner. You can enjoy several water sports and even learn scuba diving together. Moving around in the clear water with white sand in your feet, holding hands with your partner is what a secluded honeymoon in the Maldives looks like in my imagination, what does it look like in yours?
5. Malaysia, Truly Asia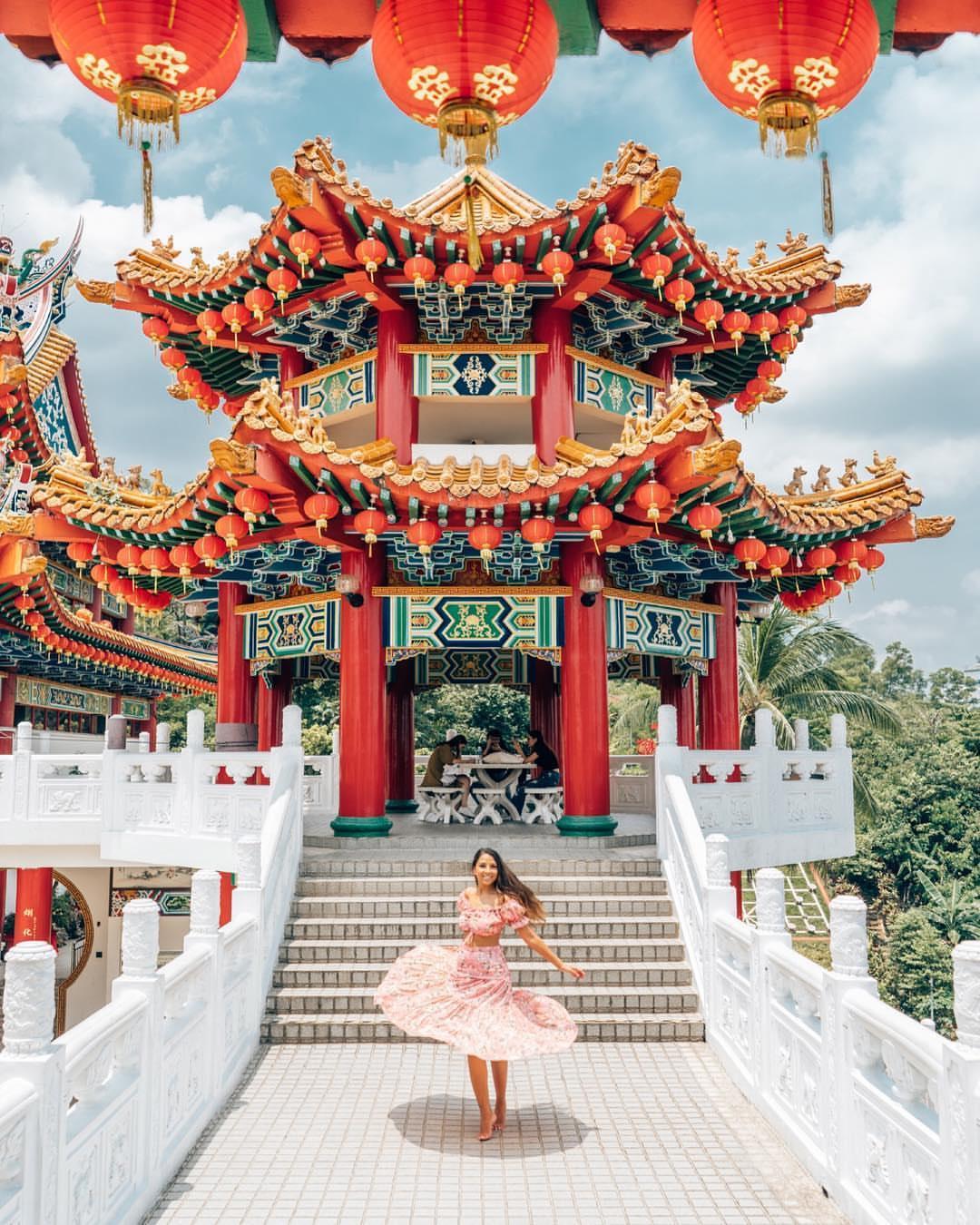 Image courtesy: Muestrameel Mundo on Instagram
Malaysia is one of the honeymoon countries in Asia which is full of activities, dynamic lifestyle and even secluded peace of resorts and even temples when it comes to an entire package of honeymoon with a perfect balance of all. The coastlines are breathtaking, the rain forests are popular and the beaches are to die for. The best part is when in Malaysia, you can shop till you drop. What else do you need?
What is Malaysia Known for
It is mostly known for its rainforests, beaches, temples, resorts, shopping, historical buildings and the wonderful amalgamation of various European and Asian cultures. The picturesque villages here are one of the major attracting factors associated with Malaysia which definitely makes it one among the most popular honeymoon countries in Asia.
Top 5 destinations For Honeymoon
Langkawi
Petaling Jaya
Perhentian Islands
Penang
Kota Kinabalu
What to expect from a honeymoon in Malaysia?
A honeymoon in Malaysia comes with great food, dynamic life and lovely beaches. A vacation full of tranquillity and peace which is planned in budget-friendly prices is what come shandy with a tour in Malaysia. The diverse geography there is not going to disappoint either. The entire country is picturesque and you must definitely expect the confusion of getting into dry clothes or jumping back into the sea.
All these fantastically dreamy honeymoon countries in Asia are ready to take your excitement beyond the roof. With these marvellous sites and breathtaking views to enjoy with the love of your life, your honeymoon is going to be a memorable one. Whether it is the Philippines, Indonesia, Malaysia, Maldives or any other one of the famous honeymoon countries in Asia, your company is which matters the most. Choose a resort among these best Honeymoon destinations in Asia with natural surroundings and beauty against the luxurious hotels, it gives you a moment to connect with nature together.
Some Pointers to Remember
1. Do not forget to keep your luggage light and take the clothes as per the weather there.
2. Do your ground research in detail before leaving for your lovely honeymoon and do try all the local delicacies of the country.
3. Bring some souvenirs from there for yourselves and for your friends and both the families.
4. Try getting some customised travel goodies made for yourself and your partner like a passport cover or funky travel tag.
5. Do carry a camera along to capture memories of your first outing together as a married couple.
6. Live, laugh, love and make memories together.
Make your choices amid these honeymoon countries in Asia today. Happy honeymoon!
Comment below what you always imagined your honeymoon to be like and how did it actually go.