5 Must-Do Haryanvi Dances Which Add A Desi Tadka to Your Shaadi
Paying homage to your or your spouse's background is one of the best ways to celebrate your union. Here's how you can do so with Haryanvi Dances!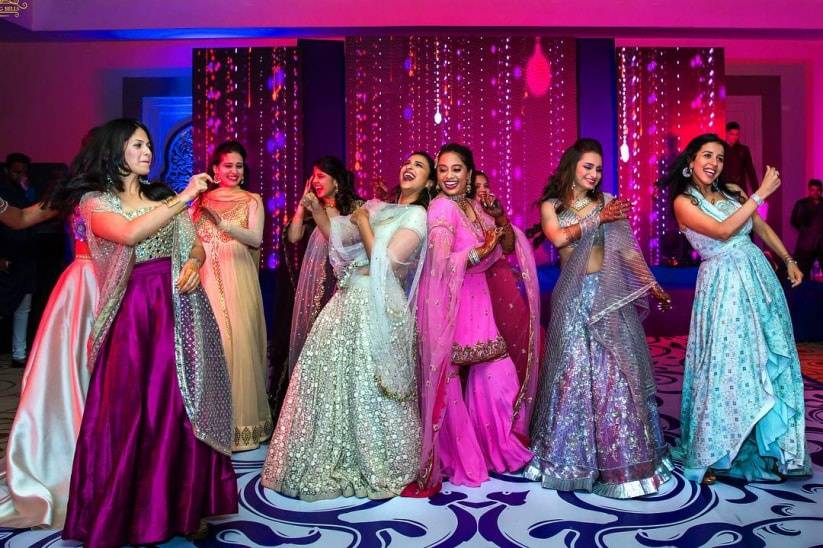 With bright performances and great festivity, the Sangeet is often the function that most people look forward to during someone's wedding. While Bollywood has popularised Sangeet ceremonies to a certain extent, the function actually owes its origins to Punjabi culture.
However, this does not mean that brides from other parts of the country cannot make this their own. Pick favourites from your culture and use them to customise this function. Let us figure out ways to customise your Sangeet with Haryanvi dances!
Why Haryanvi dances?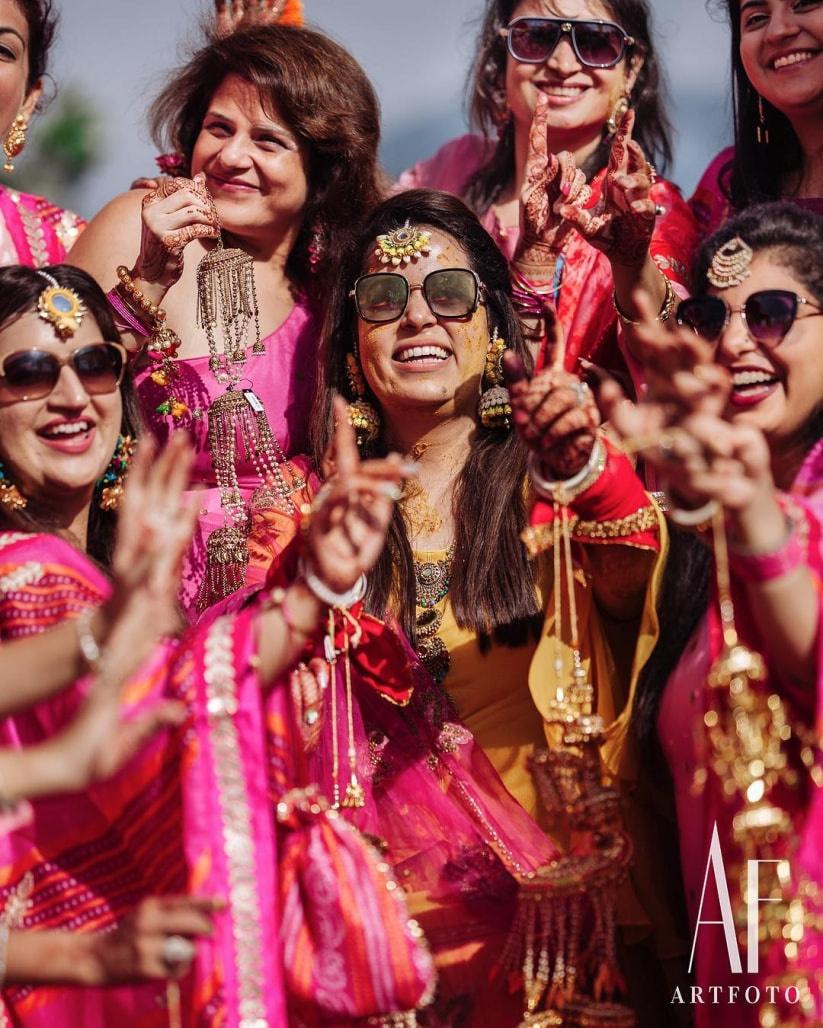 Haryanvi dances showcase the culture and vibrancy of Haryana. Each specific folk dance symbolises aspects of their folklore, traditions, or religion. As a result, each performance is unique and evokes different feelings in the audience.
If you belong to Haryana or are marrying someone from Haryana, incorporating a few folk dances in your Sangeet is a great way to show your pride in this culture.
Which dances to incorporate in your performance?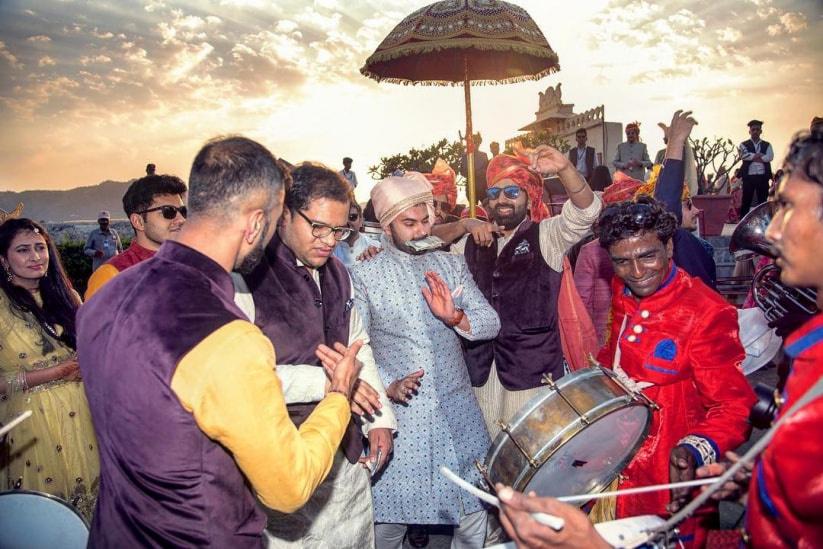 As different Haryanvi dances hold different meanings, you must be careful about the ones that you choose to incorporate in your performances. Some of the following dances are absolutely ideal for weddings:
1. Ras Leela Dance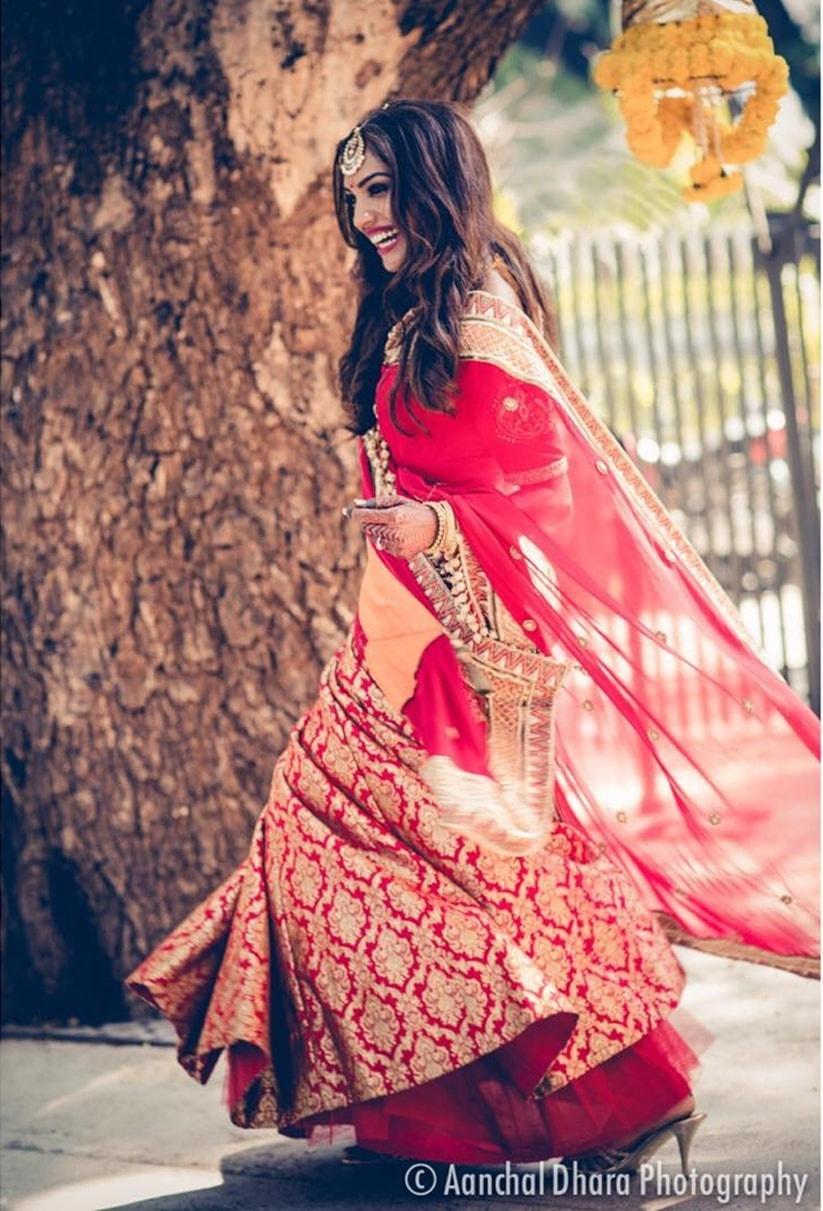 Ras Leela is a dance form that praises Lord Krishna. The songs traditionally used in this dance are quite descriptive. They narrate Lord Krishna's life and reincarnations and often narrate stories about Gopis as well.
How does the modern bride incorporate this?
If you are looking for a great dance that can incorporate a romantic ballad about love, then this is it. In general, the costume for this dance form includes brightly coloured outfits with mirror work on them. If you want to go all the way, you can ensure that your lehenga or saree for this day incorporates these elements to pay true homage to the culture.
2. Loor Dance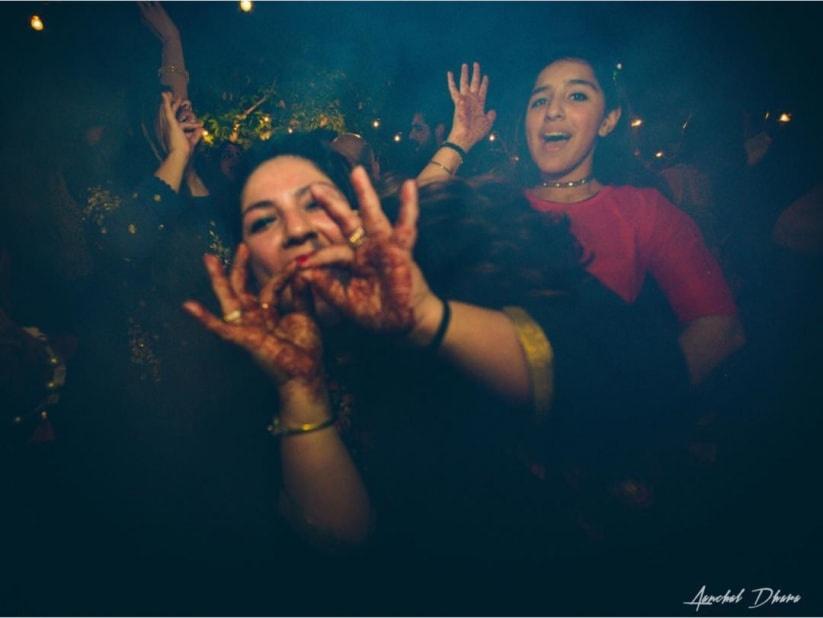 As a bride, you're bound to have a gaggle of girlfriends ready to poke fun at you through song and dance. The Loor dance is a Haryanvi dance that is performed only by women. Though it symbolises new crops, one can also say it symbolises beginnings and is considered auspicious because of that.
How does the modern bride incorporate this?
As the dance takes the form of a question-answer format, your friends can customise the questions to suit your love story. This can be a great way to entertain all your friends and family, while still offering a respectful nod towards your culture and roots.
3. Khoria Dance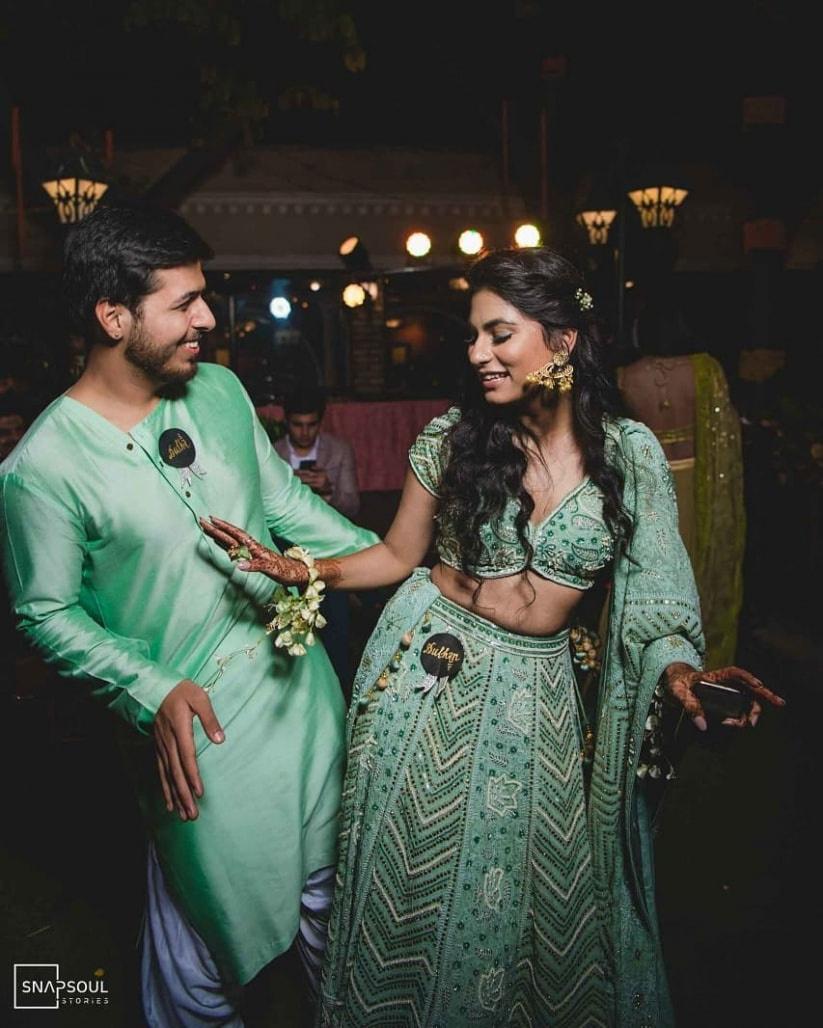 The Khoria Dance is a celebratory one performed when a man gets married. With gentle swaying and circular dance moves, this dance symbolises the long way for the groom to bring his bride home. If you're planning to include any Haryanvi dance in your celebrations, this one certainly should be a part of your list.
How does the modern bride incorporate this?
This dance is ideal for the bride's in-laws to dance to, as it is meant for them. To be fair, you may have to customise it quite a bit, as it re-enacts the wedding ceremony, and sometimes even the happenings of the wedding night. A great way to pay homage to this dance is by incorporating one or two iconic steps into your Bollywood choreography.
4. Jhumar dance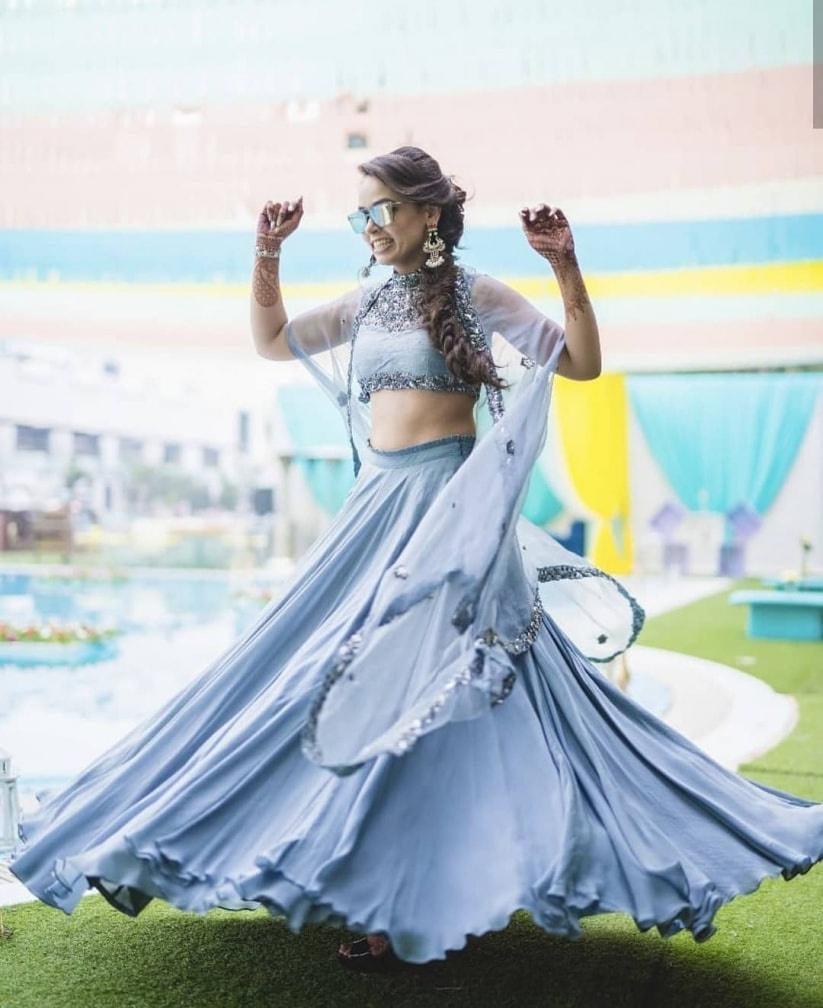 Performed mostly by young married women, the Jhumar dance celebrates the union of two people. So, what better dance form to include in your wedding celebrations? This dance is so high on energy and fun that it is often called 'Haryanvi Gidda'. Conversely, Haryanvis living close to the Rajasthan border enjoy a variant of this dance known as the Ghoomar dance. While the steps are quite similar, the latter is performed on Holi and Teej.
How does the modern bride incorporate this?
A great way to incorporate this dance into your celebrations is to use the Ghoomar song from Padmavat. The cadence and rhythm are ideal for this dance. Moreover, since the song is a popular one from the film industry, there are higher chances of your performance striking a chord with your audience!
5. Nagin dance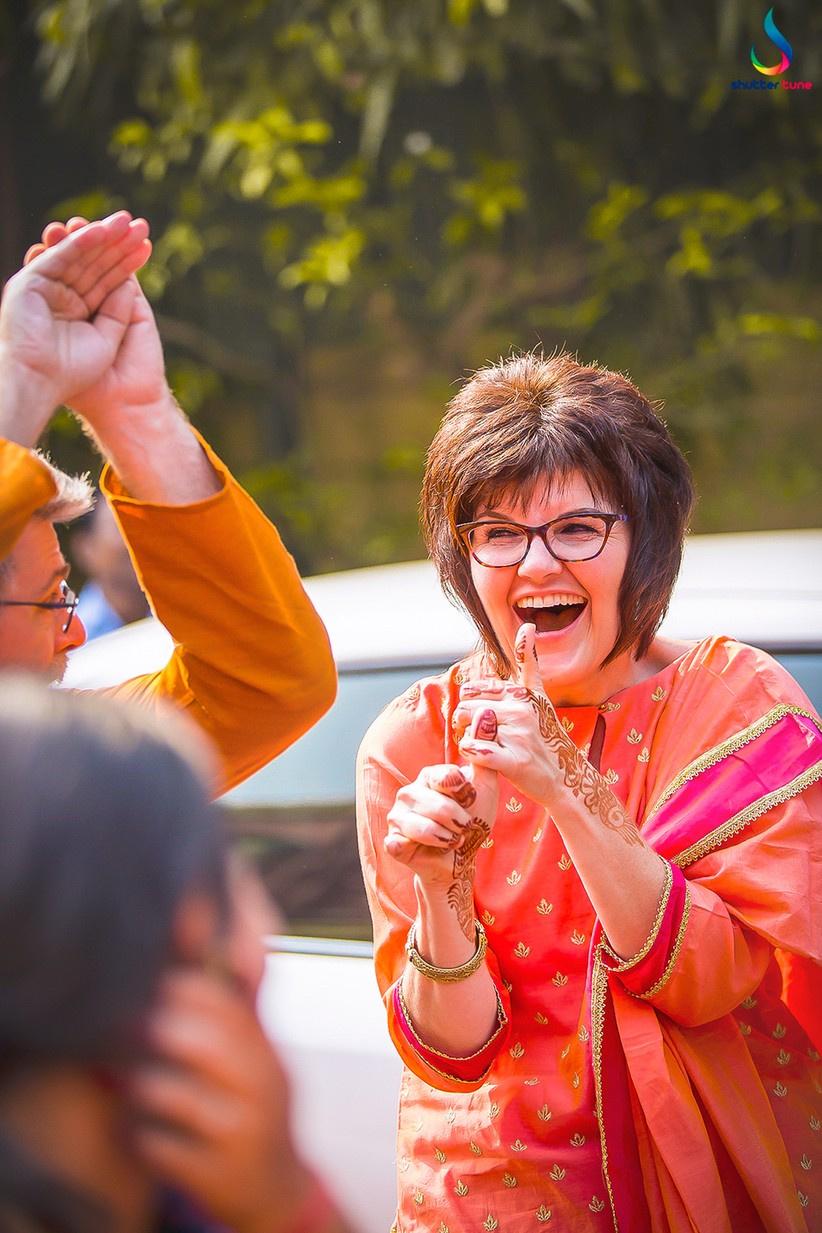 Though not a formal Haryanvi dance form, vis a vis the others, the Nagin dance is actually the most performed and welcomed addition - be it to the beats of 'Hat Ja Tau', 'Aaj Mane Nachan De', 'Nagin Dance Nachna' or even the drunk special, 'Saat Samundar Paar'. We've seen a deluge of uncles, aunts and friends take to the stage or the forefront of the Baraat in their rendition of the Nagin dance. It requires enthusiasm and little else in guise of form, shapes and styles.
How does the modern bride incorporate this?
Add this modern Haryanvi dance form to your bevvy of performances with the iconic snake and sapera actions in full vigour - seriously, there is little else that you need to get this one right. For a more formal approach, choreograph a dance performance to the Nagin dance with your besties and then take to the stage with them.
Your wedding is about you and the person you are marrying, thus it makes sense to include little flashes of your backgrounds here and there. By adding Haryanvi dances to your other ones during the Sangeet, you can celebrate a true union of people and cultures! Mix and match your palette of songs and check with your family and guests over which ones they'd like to pick up. Try to avoid two people or groups performing on the same set of songs, unless you're choosing to hold a contest over it. And then get ready to go dance, dance, dance.
Explore the list of expert choreographers to ensure that all your performances are graceful and stunning!