5 Wow Ideas To Select Designer Dresses For Engagement Which Make You Look Like A Dream
An engagement is the first official announcement of your big decision to the world. And you absolutely need to look special on this occasion. Let us give you some useful pointers while choosing Designer dresses for engagement!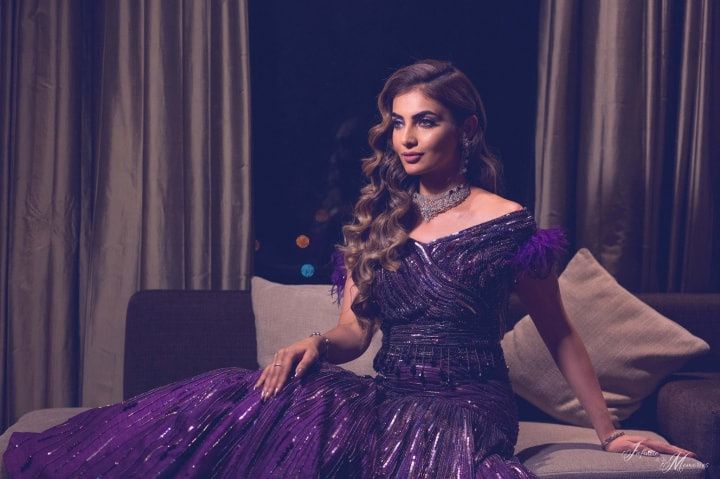 He proposed you said 'yes' and thus begins your story! Now it's time to tell the whole world about the beautiful journey you two are about to commence. Your engagement is, therefore, a very significant event as it marks the first step to your marital journey. So, what would be your special engagement dress? Are you looking for something in the lines of Indo western outfit; or you want to go for a dazzling lehenga for your engagement night? Or maybe, all you've decided is that you want to look at some top-notch designer dresses for engagement! If so, this one is for you!
There are certain things you need to consider before choosing designer outfits. Take a look and start shopping!
1. What's your Style?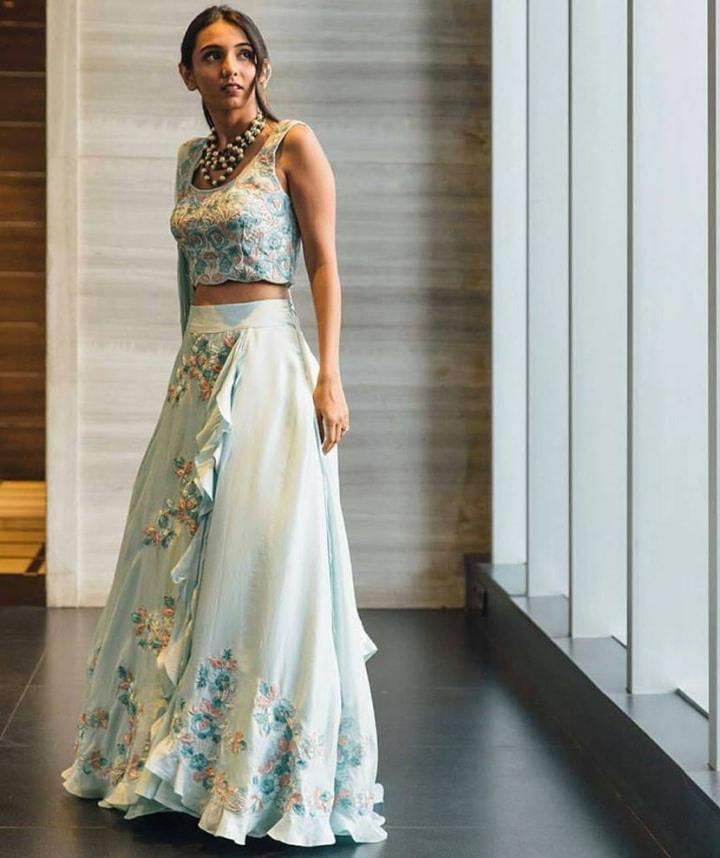 We all have a soft corner for fashion trends. We love keeping an eye on the latest 'what's hot' and 'what's not' updates. Well sure you want to follow the trends. But more importantly, you do not want to be uncomfortable. Always remember to follow your instincts while choosing designer dresses for engagement as per your own style. Don't blindly follow a trend just because it's trending. There is something for everyone. Evening gowns, cancan saree or a Punjabi suit. Look for clothes that define your attitude, flatter you and make you feel comfortable.
Here are a few designers' names to pick from:
Delhi:
Heer Fashions, JJ Valaya, Varun Bahl
Mumbai:
Vikram Phadnis, Papa Don't Preach, Karleo, Adaara
Bangalore:
M.E.E.R. Bridal, Niralya Studios, eTitali.com
Hyderabad:
Meera Designs, The Lawn store, Allure Everyday
Kolkata:
Sasya, Astha Designer Saree, Uma Kanoi
2. Shades and Colours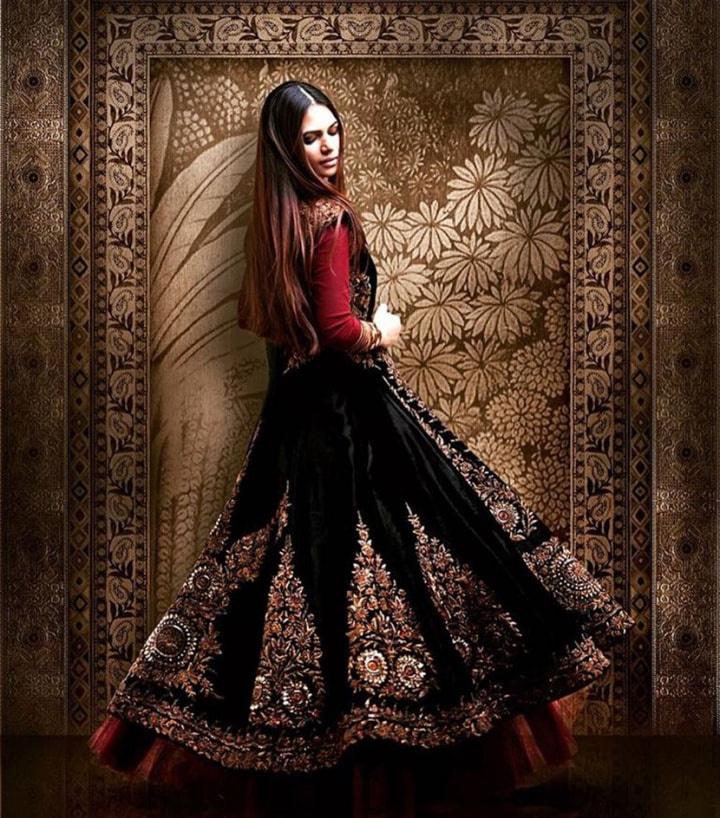 One of the most exciting yet difficult choices you need to make while selecting designer dresses for engagement is picking the colour! Whether to go for a breezy pink lehenga or a suave yellow saree? Choosing the shade and colour of your engagement outfit can be confusing indeed. So, how about following a few simple rules?
* Lighter shades like pastels, whites, cream for a day event and darker shades like black, blood red, midnight blue for an evening event.
* Avoid going for a totally new colour that you haven't tried ever in your life.
* If you're not too sure, don't go for too many shades in one outfit. Stick to two or three combinations tops.
* Don't over-match! Go for contrasting bridal accessories and shoes if you have a single coloured outfit.
Here are a few designers' names to pick from:
Delhi:
Regalia, Atulya wedding studio, Chetan Sarees
Mumbai:
Dreams Collection, All that Glitters, Vastra Villa
Bangalore:
Tamy Mathew Bridal gowns, The Bride-Fashion Boutique, Krishni
Hyderabad:
Anagha, Venya Design Studio, Boutique Tanisha
Kolkata:
Simaaya, Anshu Modi, Preeti Jhawar
3. Know your Fabric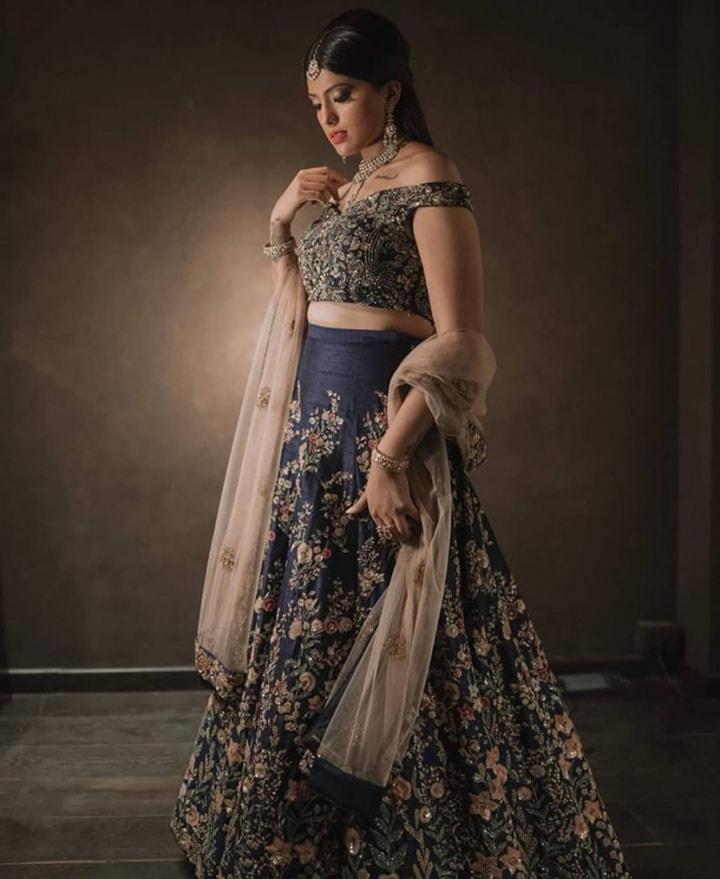 You need to choose your designer dresses for engagement not just on the basis of looks, but also how the fabric feels to the skin. The fabric of an outfit is just as much a significant element to consider as is the colour and design. Whether you'd like to wear an elegant cotton Chikankari kurta or a traditional silk saree, know your fabric well. Make sure the material is something you feel comfortable in. Cotton, satin, silk, georgette or chiffon…whatever cloth you choose, feel it on your skin before you buy your dress.
Here are a few designers' names to pick from:
Delhi:
Ridhi Arora, Ochre Sky, Lehenga
Mumbai:
Aombray, Jo Rivaaz, Anjali Jani
Bangalore:
Nakshatraas, Niharika Vivek, Sona Bridal wear
Hyderabad:
Sailesh Singhania, Alka Gilada, Varuna Jithesh
Kolkata:
Dev r Nil, Purvi Sarees, Mukhtar Sarees
4. Fit and Alterations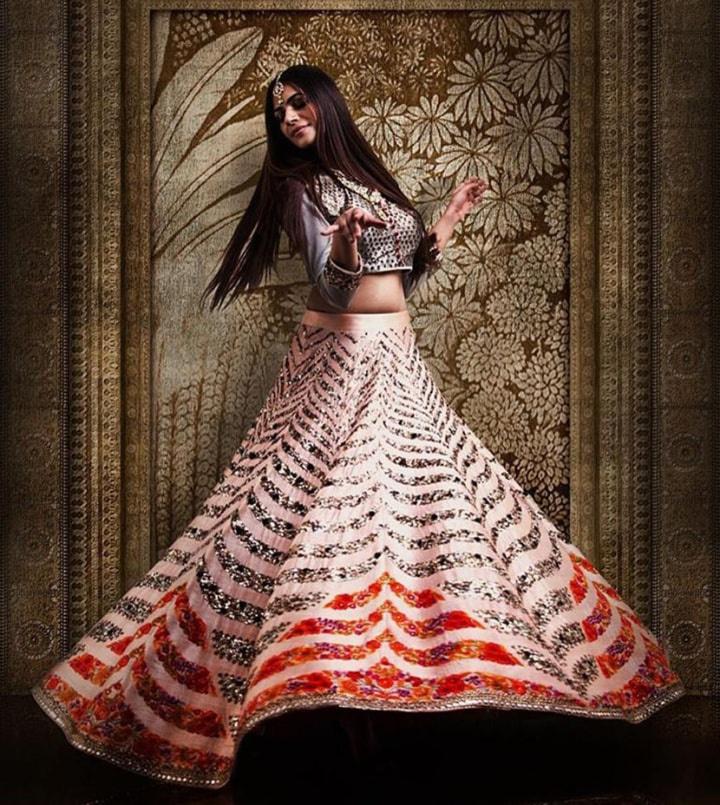 Once you've decided on your colour and fabric, the next important thing to check while choosing dresses for engagement is the fit. If you're going for a customised outfit, make sure you communicate your needs clearly to your designer. As for readymade dresses, many designers do not like their clothes to be altered. So, you must alter yourself to fit those! Keep some buffer days in your hands for trials and last-minute fittings.
Here are a few designers' names to pick from:
Delhi:
Sherry's Collection, Fancy Silk Store, Designer suits Sarees and Blouse
Mumbai:
Warp n Weft, Myth and Mystique, Kreya Bespoke
Bangalore:
Trends Boutique, Jaamavar Minx, Kimaya
Hyderabad:
Parampara Ethnic studio, Manomoy, Sathya Fashion Studio
Kolkata:
Palki, Studio AV Gaurav and Nitesh, Anushree Agrawal
5. An Open mind to experiment
Finally, and most importantly, you must keep an open mind while choosing designer dresses for engagement. Experiment with new designs and patterns. Try out some interesting dhoti patterns or off-beat ways to drape a saree. Break patterns if you will. Don't be afraid to try something new if that's what defines your personality.
Here are a few designers' names to pick from:
Delhi:
Vandana Sethi, Dazzle era Designer boutique, Peach Loft by Anjali
Mumbai:
Namrata Joshipura, Nadine Dhody, Sargam Panetar
Bangalore:
Saawariya, Menorah Bridal, Iza Collective Designer Store
Hyderabad:
DFR Designers, Nishra Couture, Shravya Varma
Kolkata:
Ruceru, Vastra Vatika, Vastraa
You can also try some online websites for lehenga while searching designer dresses for engagement. Once you've fixed your budget, decided on a colour and fabric, all that is left to do is, start hunting! Ask for trials and double check on the delivery date. Keep in mind the colour and design of your jewellery and accessories while shopping for your outfit.
Remember, whichever engagement dress you choose for yourself, it should be a reflection of your attitude and personality.
Have you picked out your matching bridal jewellery with the dress yet? Take a look at our vendors list.