Choose a Wedding Venue Based on your Zodiac Sign
In the midst of an enchanting forest or in a huge farm, green lawn or something dreamy inside a luxe banquet? Do you know what will be your ideal dream wedding venue as per your zodiac sign? Read to know more-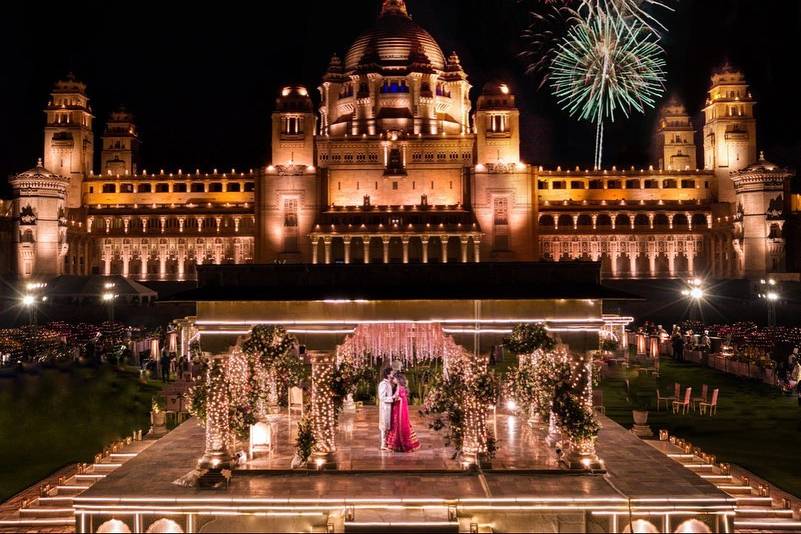 Every couple has envisioned their dream wedding since their childhood days. They have imagined walking down the aisle towards the love of their life Along with that, they have thought of a dreamy background where they will get hitched for eternity. They would like to get married amidst a background where there is fragrance of roses amidst enchanted and royal splendor.
Further, each one of us spend hours reading about our daily horoscope by thinking how the day will go. So, we have combined the two and have curated a list which will tell you what kind of wedding venue is ideal for you. We have selected venues that will be in sync to your whims and fancies as we understand every couple would book wedding venues as per their own taste, life, journeys and character traits. Thereby, here we have cherry picked some stellar wedding venues that will match your personality.
Some brides like to get married under the stars and some want do dress up for simple temple wedding. Some grooms want intimate wedding celebrations and some seek for grand gala event. Read on to find which kind of venue will be an ideal wedding venue for you.
Aries (Mar 21-Apr 19) Lavish Grand Weddings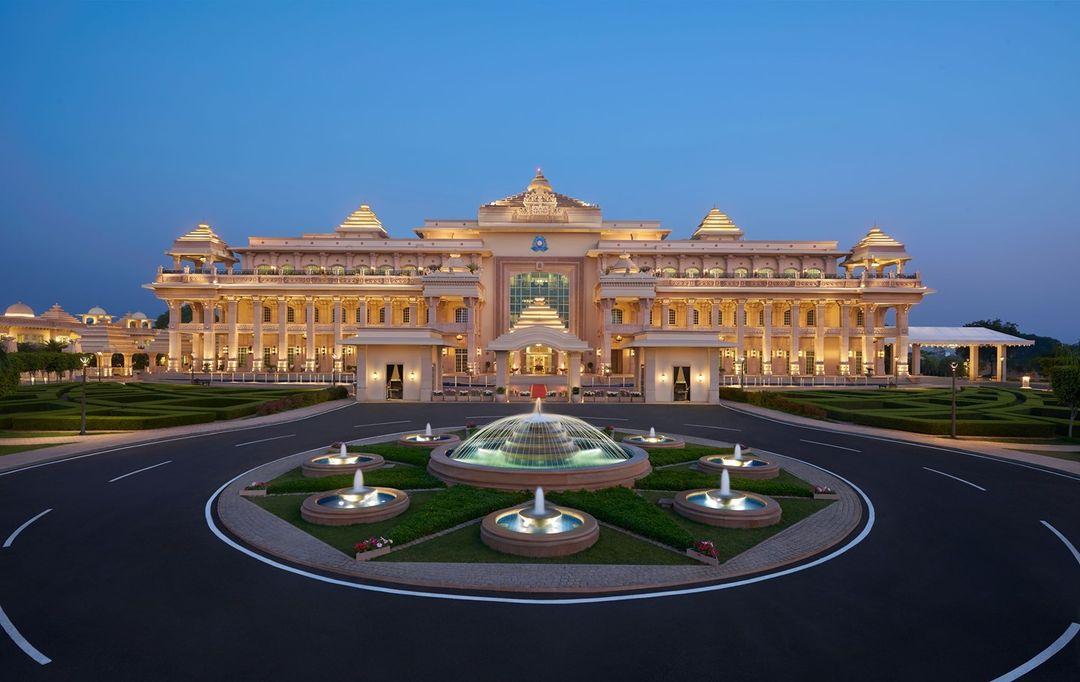 Zealous, adventurous and a natural leader, Aries would like to celebrate in a realm where they can become the talk of the town. Thereby, we recommend a lavish wedding venue for Aries brides and grooms. We understand that they would look for a venue where there are modern and luxurious comforts and amenities. Thereby, we suggest them to get married in grand venues like - The Leela Palace, Jaipur, Trident Jaipur, Kingdom of Dreams Gurgaon, ITC Grand Bharat, Karma Lakelands. So, what better way than this to make a stunning impression on your guest and wedding guests. You can book an expansive wedding palace or a banquet hall in a grand venue. Further, if you want to explore venues like these then you can log in to WeddingWire App and book your dream venue.
Taurus (April 20-May 20) Resort Weddings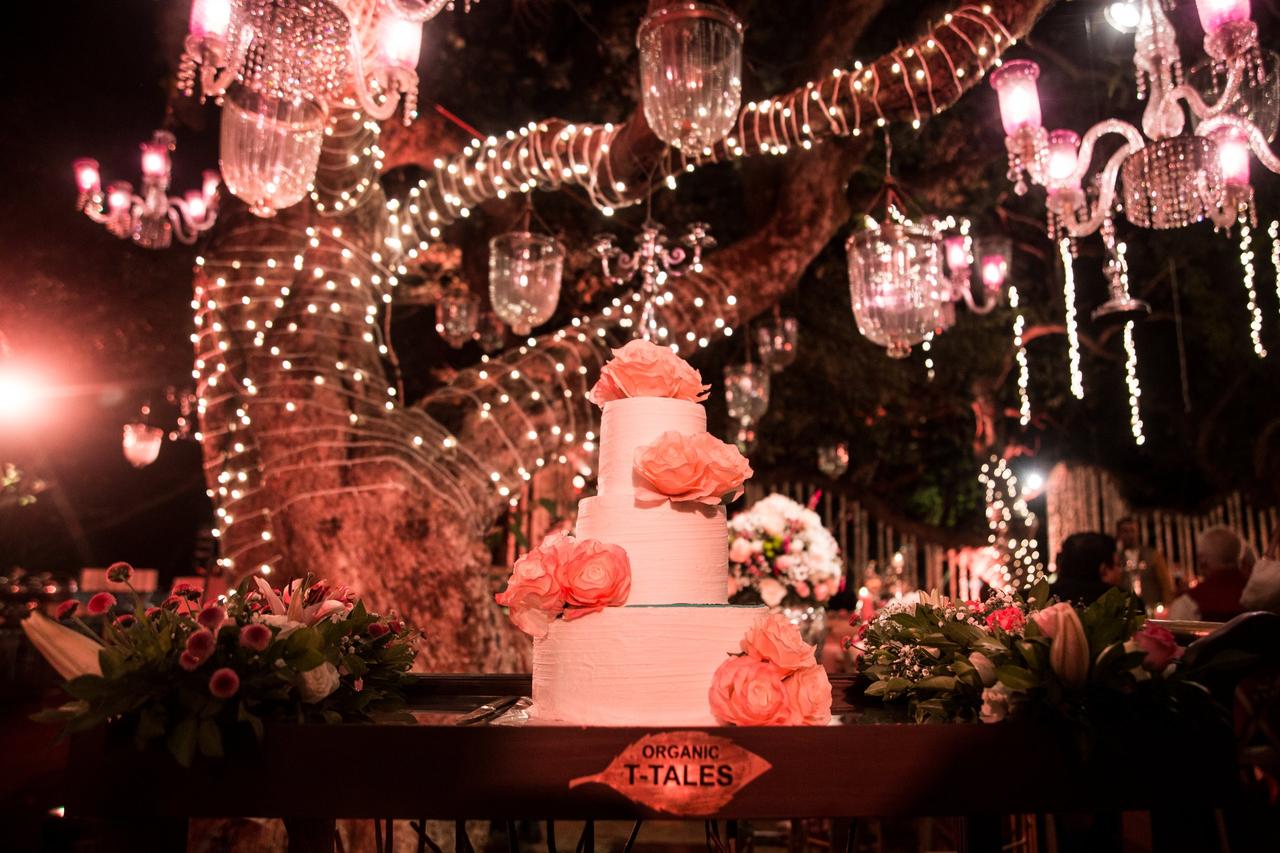 Taurus couples have an eye for all things beautiful, but they're rooted to the core too. They don't want anything too lavish or grand that will lead to burning a hole in the pocket. However, they want their taste for refinement to be reflected in the venue. They might fix a refined and mediocre size venue where they can fulfil their wish for luxury along with a place where they don't go overboard. Venues like - Radisson Blu Hotel, Park Plaza Gurgaon, Glass House on the Ganges, etc can be their taste as these venues are luxurious as well as pocket friendly. Taurus brides and grooms would like to keep a check on discounted deals and see if the location is near their locality. They are mindful, practical and wise with their venue choices
Gemini (May 21 - June 21) Beach Weddings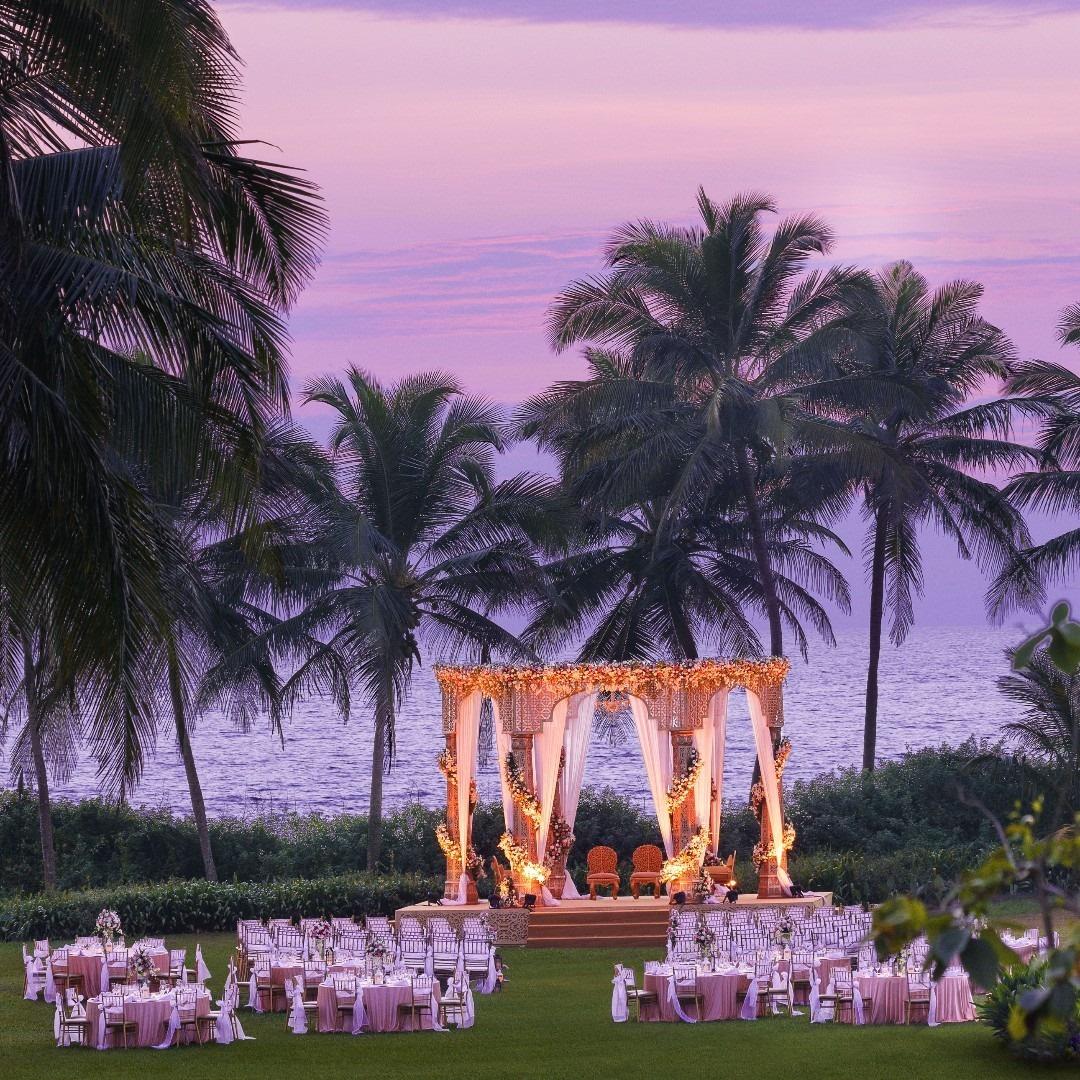 Image Credits - Pinterest
Gemini would love to explore a dreamy escapade for their wedding. They will prefer something whimsical, dreamy and enchanting. They will prefer a destination wedding where they have a floral backdrop at the back, floating mandap amidst scenic views. Gemini will love a beach wedding with a floral décor. We recommend them to book venues like - ITC Grand Goa, La Cabana Beach and Spa Goa, Taj Fort Aguada Resort & Spa, Goa, etc. Gemini's live a life of their dreams, thereby it recommended to find a place which matches to fairytale dreams. However, we advise them to keep a reality check when planning for a destination wedding. Try to plan realistically.
Cancer (June 21 to July 22) Banquet Halls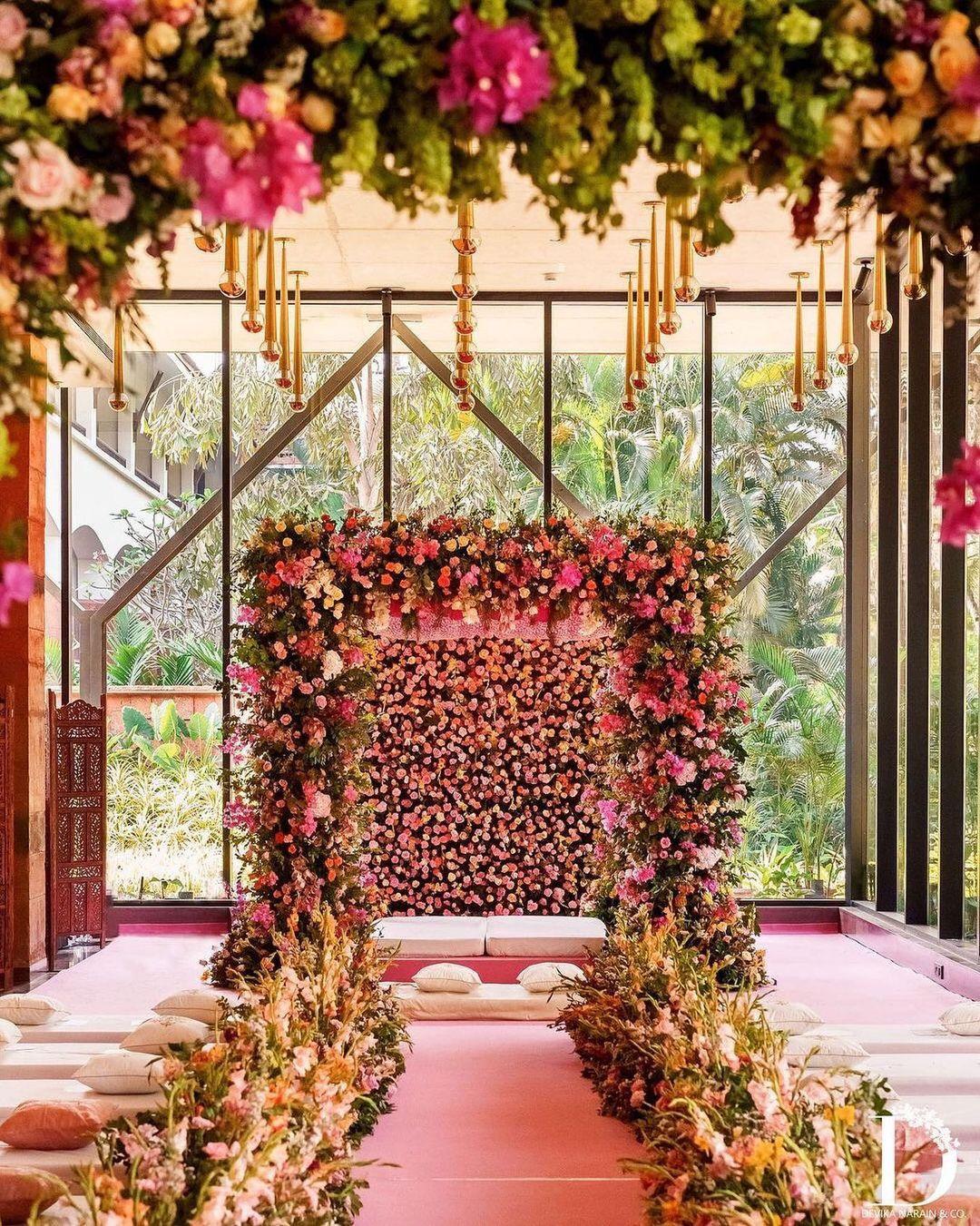 Cancerian brides and grooms want a wedding venue of convenience. They will pick a hall which is near to their home and where they don't have to brood about elaborate dinners, installments etc. Also, being emotional, they will always prefer wedding venues near to their home and abodes of your few selected loved ones. WeddingWire India recommends that if you are cancer by zodiac then you should look for banquet halls like -Hilton Garden In, Gurgaon, Essex Farms etc. Rest, you can open our website, WeddingWire India App and cherry pick location convenient to you. We have wedding venues from all over India enlisted here. However, we advise you to keep a check on your emotions for a mindful setup.
Leo (July 23 - Aug 22) Marriage Lawn, Wedding Houses and Farm Lawns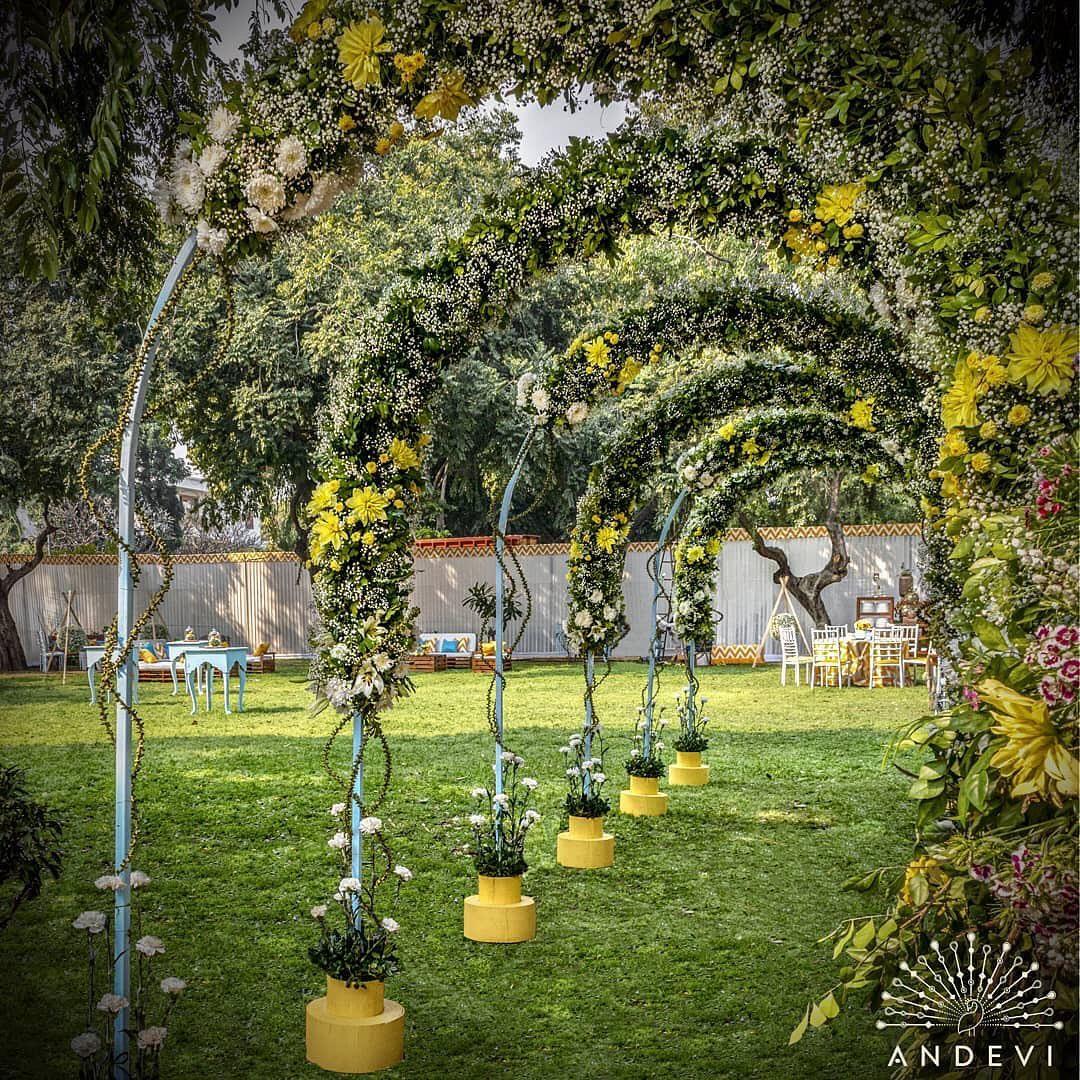 Image Credits - Andevi
Born natural leaders they would not like to go with the trend, they will want a venue that they have envisioned since childhood. Being a lion sign - they don't want to be in an enclosed venue - thereby, they will seek a wedding in a marriage lawn or farm house. Venues like- Tivoli Veda, Karma Lakelands, Udman by Ferns N Petals etc will be Leo's perfect choice. In case, if you are planning to get married in South India then you can look for interesting river side weddings or backwater weddings. Explore our ideas section - to plan your wedding in a systematic way. After all, we know that you love everything well planned and arranged. However, we advise you to be little playful while planning your wedding.
Virgo (Aug 23 - Sept 22) Treehouse, Vineyards, Outdoor Venues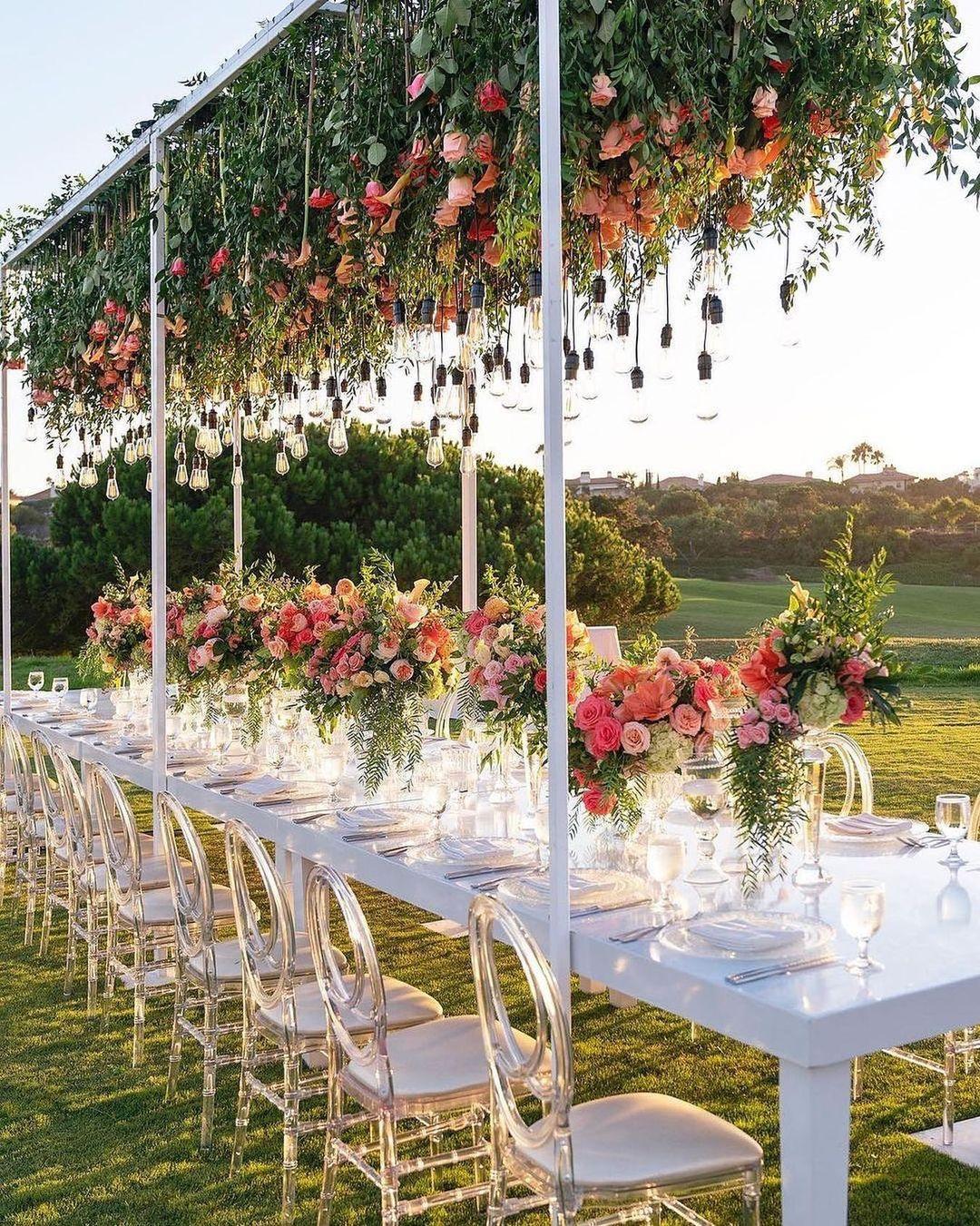 Image Credits - Pinterest
Earthy venues like farms or somewhere which is full of green will match your personality. Virgo's are methodical in their approach to everything, and they don't prefer to leave things up to chance. They will prefer an outdoor farm surrounded by greens. So, if you are a Virgo, you can prefer getting married in a treehouse as treehouses form an integral part of many of our childhood memories. Be it a wooden treehouse or a more permanent structure, tying the knot on a treehouse can be magical for you. Further, vineyards can also be in your list when you think to exchange vows. Also, a forest wedding with all things natural, using rustic décor and adding beautiful lights and seating arrangements will surely be your thing. To explore these kinds of venues, you can login to our website and book your choice of venue by just sitting at your home.
Libra (Sept 23 - October 22) Luxe Banquet Hall
Libras are extremely careful and balanced. They will find something that will not be too cold or too hot for the guests. Thereby, they will prefer to plan a wedding in a place where every guest will be comfortable. So, if you are a Libran, then you will ensure that decor, food and everything should be planned as per your taste. Venue that you can pick - Hotel Ramada Neemrana, Essex Farms etc.
Scorpio (October 23 -November 22) Destination Wedding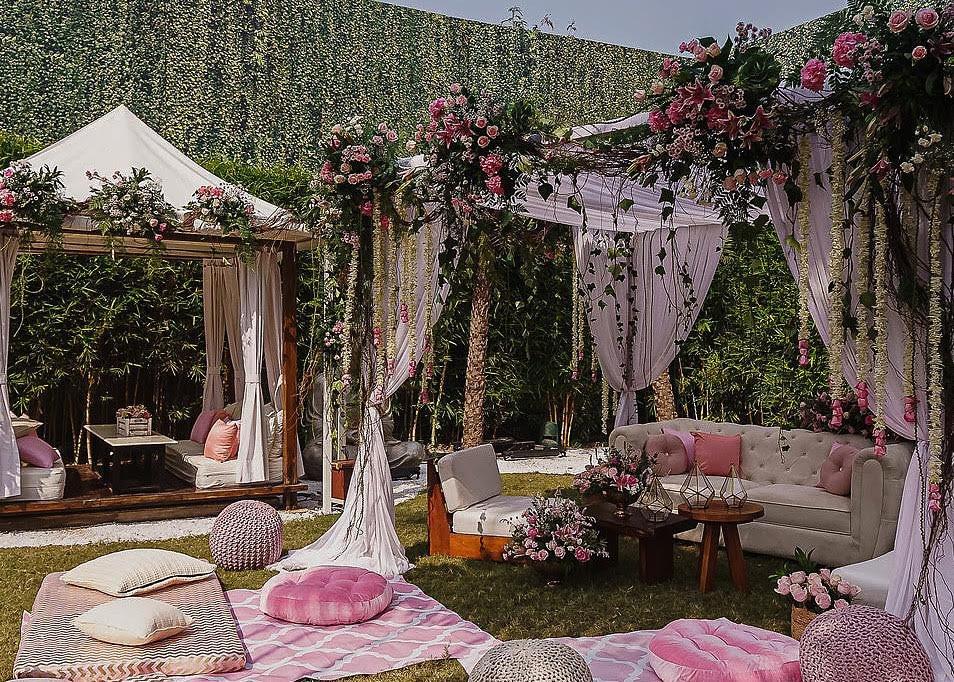 Scorpio brides and grooms would like an elaborate venue where there can be a lavish and flamboyant set-up. They love getting married in grand regal forts or luxe hotels near beaches where the guest can get larger than life experience. Else, they will go for a quirky wedding venue. Scorpio couples will prefer weddings in Udaipur, midst of Jodhpur or Goa. Else they will love to get married in an exotic venue like The Mansion House, Alibag
Sagittarius (November 22 - December 21) Enchanting Forest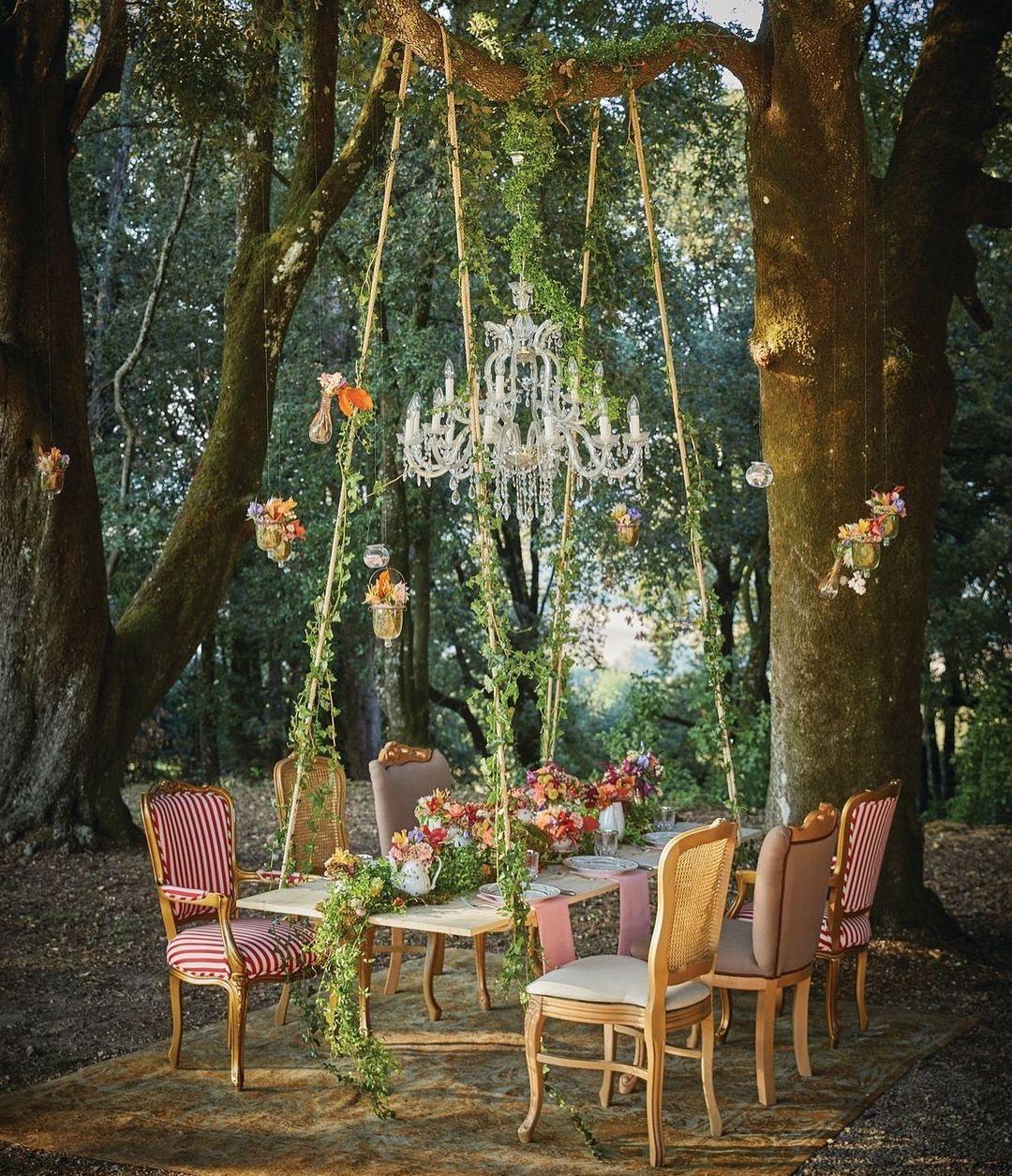 Image Credits - Belmond
Sagittarius are enthusiastic, fun-loving and they love quaint, whimsical wedding space that matches with their persona. If you are a Sagi, then you will prefer to get married in an open, lush green forest: a brilliantly decorated campsite or lodge, which is brimming with whimsical, dreamy yet full of life installations. Do check some interesting venues enlisted with WeddingWire India, where you can find a similar decor.
Capricorn (December 22 - January 19) Old Forts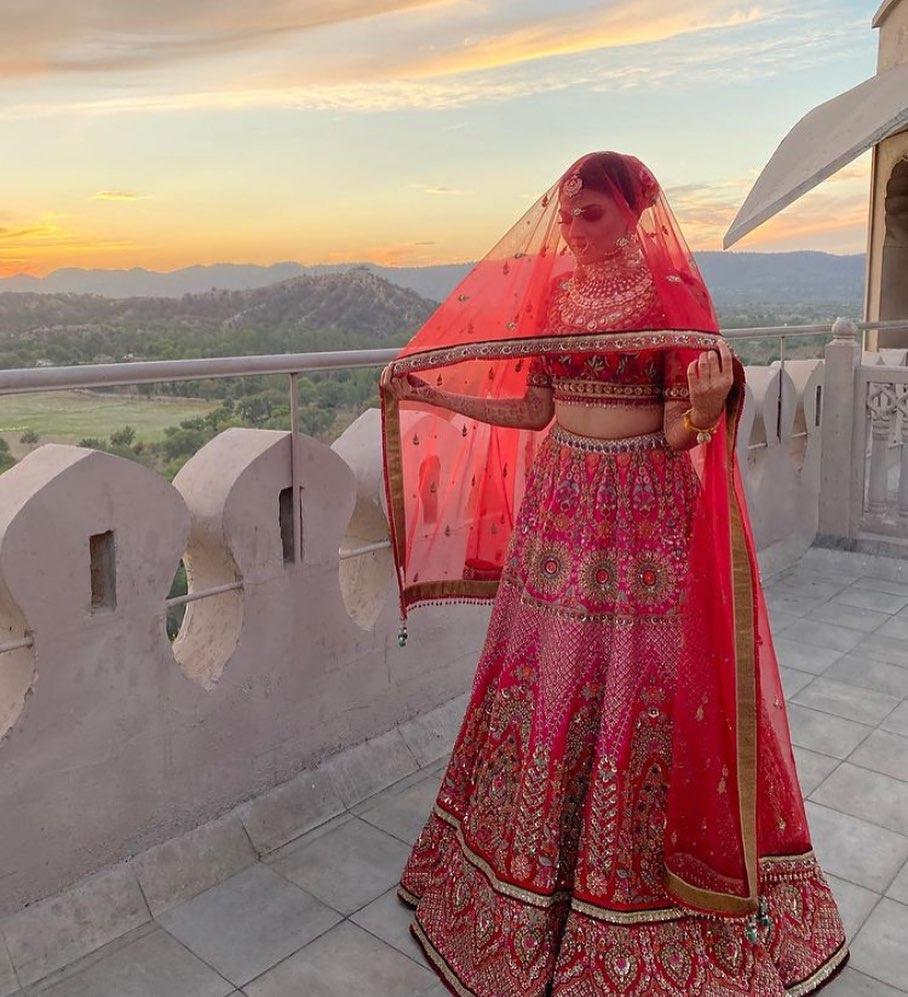 Capricorns have fetish for architecture backdrops, so anything inspired by it is ideal for their wedding venue. Capricorns would like to submerge into artistic luxury, so forts in Jaipur are ideal wedding venues for them. They will also prefer Udaipur or some hotel with a regal backdrop. Selecting a venue is not a cakewalk, but a Capricorn will make it a cakewalk by their keen sense of planning and preparation.
Aquarius (January 20 - Feb 18) Quirky Destination Wedding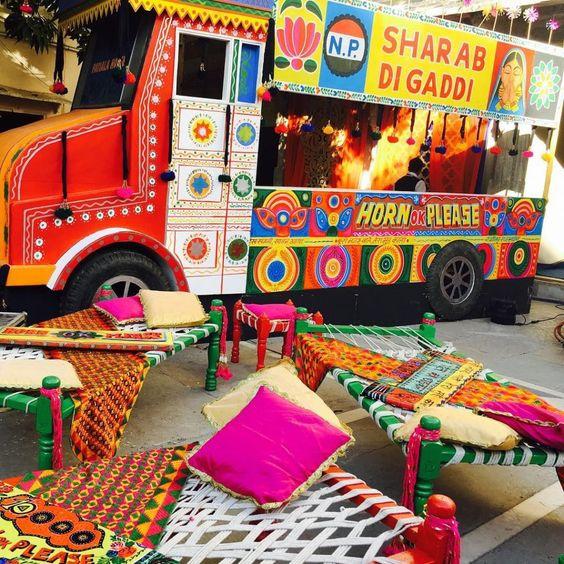 Image Credits - Pinterest
An Aquarius groom or a bride is passion driven, passionate, with a charming personality and a quirky side. A true dreamer to say the least, an Aquarian bride/groom will love a quirky destination wedding. They will love to have seven pheras around the pool with those quirky props that will leave the guests content. They are a good host and that is why they will love to present an elaborate show of their creative and happy side. Thereby, WWI recommend you to get hitched in Goa or Kerala. Hotels/Venues in Goa will satiate your craving for putting quirky elements in the décor. Rest, there are many wedding venues enlisted on our App and website which will help you plan your wedding with a quirky façade. These venues have in-house arrangements for quirky booths, trends etc.
Piscean (Feb 18 - March 20) Temple Weddings, Artistic Weddings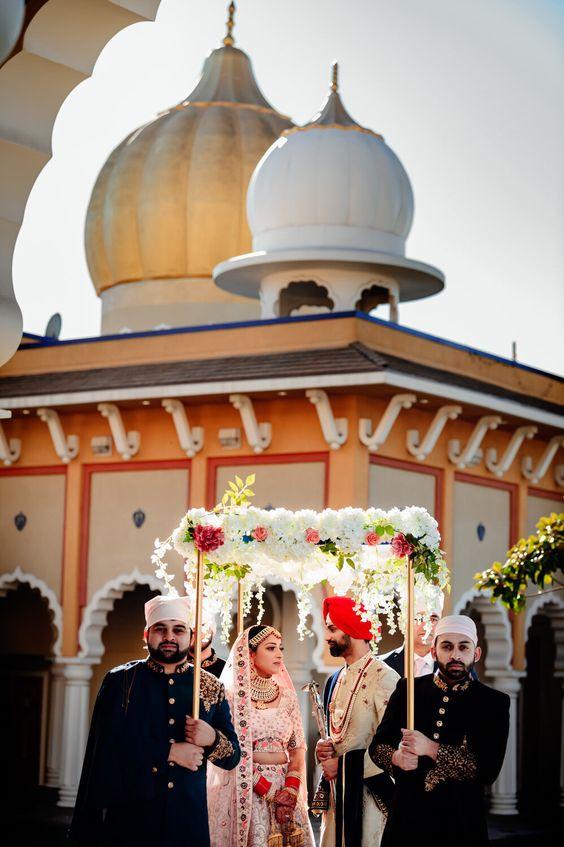 Image Credits - Pinterest
Pisces couples are old souls that are attracted to water. Pisces bride's wedding is bound to be romantic and traditional. They can go for a traditional ceremony or a wedding ceremony in a romantic backdrop. They will prefer seaside, lakeside weddings too. We recommend them to get married in places like Amritara Raga On The Ganges where they can find the blend of traditionalism and beauty. They will love backwater wedding or a wedding in a Gurdwara with pious rituals.
The process of selecting a venue is daunting. It is one of the first major decisions that need to be made while you start your wedding preparation. We have enlisted options for you so that you can find a wedding venue that fits your requirements like the budget, location, décor, guest capacity and other facilities. These venues are appealing enough for your aesthetic senses.
Do let us know your kind of wedding venue in the comment box below.