Bridal Sets From Sabyasachi That Are Royal & Drool-Worthy
Your jewellery needs to go perfectly with your outfit. Nobody does jewellery better than Sabyasachi. Here are 5 bridal sets from his jewellery collection!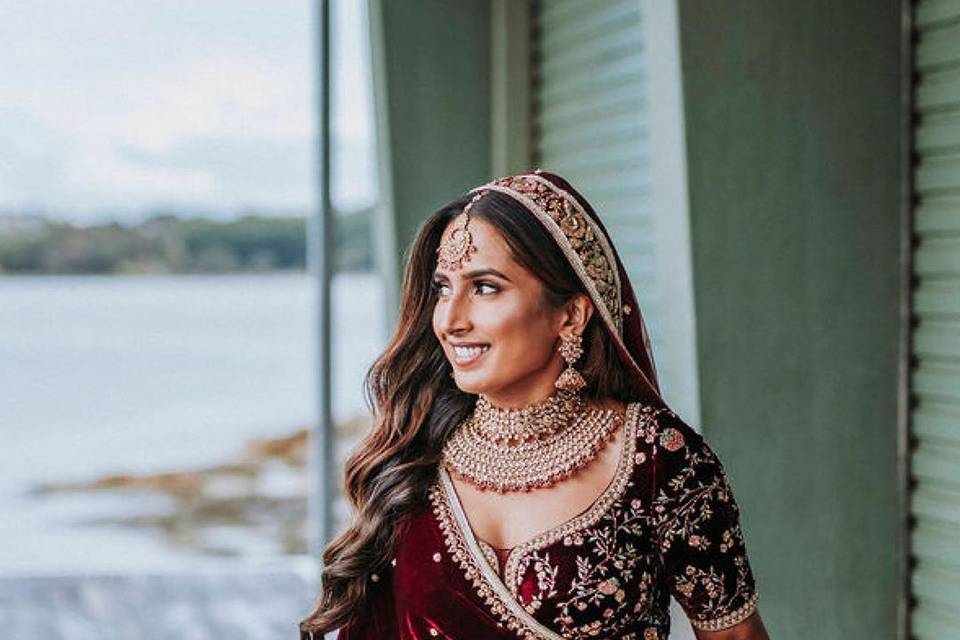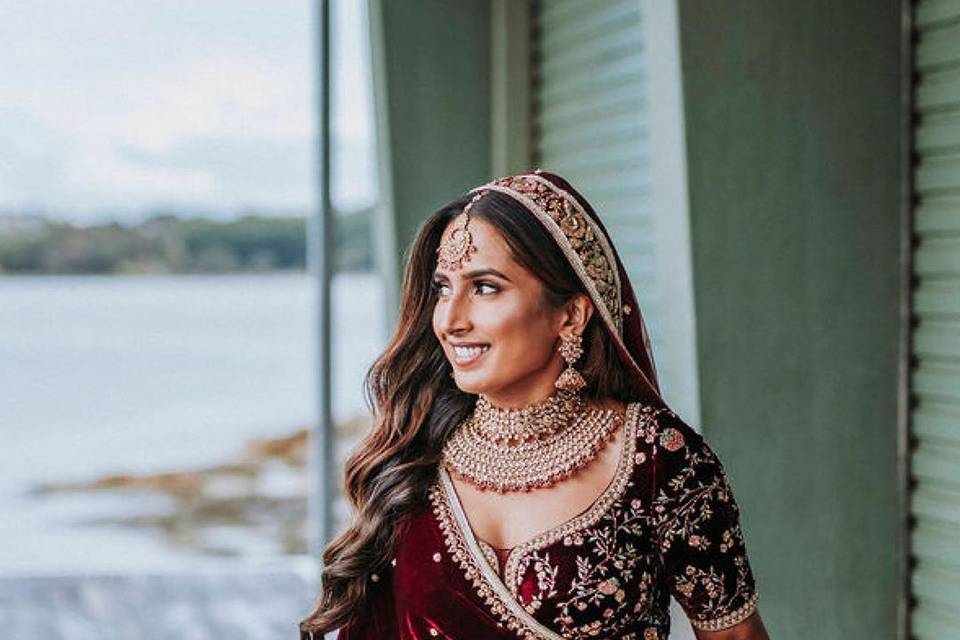 Any bride's look is incomplete without her bridal sets. Sabyasachi has been dominating the wedding industry in outfits as well as jewellery. His designs are like art, with intricate details and the finest artisans available in India creating them. His designs are colourful and are available in so many different stones and cuts.
Finding the perfect bridal sets can be exhausting, even when you narrow it down to a single designer. We have chosen our favourite Sabyasachi bridal sets that are very different from each other.
A bridal set includes a necklace, a Maang Tikka, a Nath and earrings. Sometimes they also come with a ring and a bracelet. Here are our top picks of the Sabyasachi bridal sets that will definitely inspire you to choose an exquisite bridal look for yourself!
1. The gold bridal set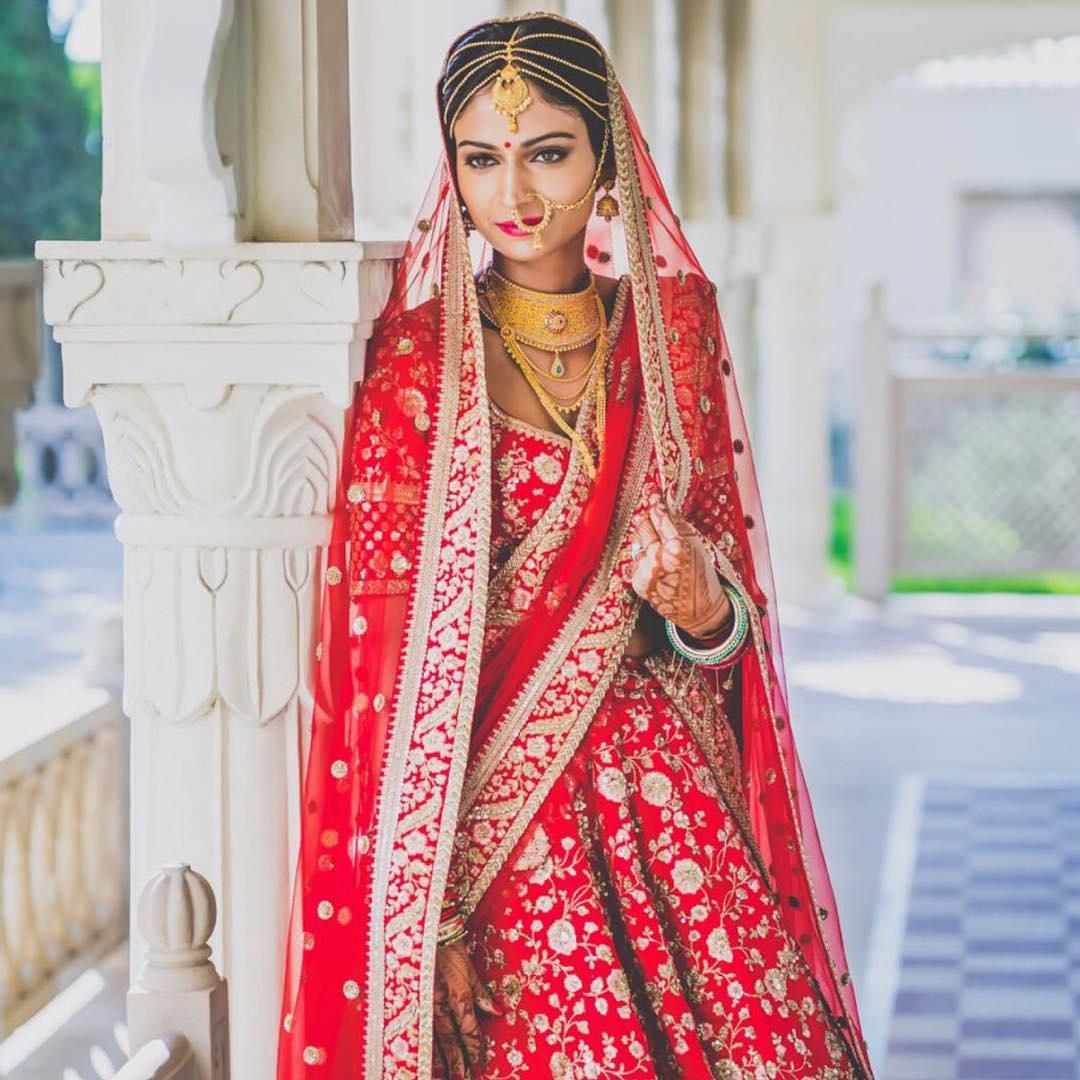 We all know gold is the most traditional wedding jewellery in India. In the 80's and '90s, brides preferred to wear pure gold jewellery when it came to their bridal sets, rings, bangles and anklets.
Sabyasachi has continued that tradition and has a pure gold set in his bridal jewellery collection. This set works well with the traditional red colour lehengas. You should choose a deep neck blouse cut that shows off your neck and collar bone beautifully.
2. Polki diamond bridal set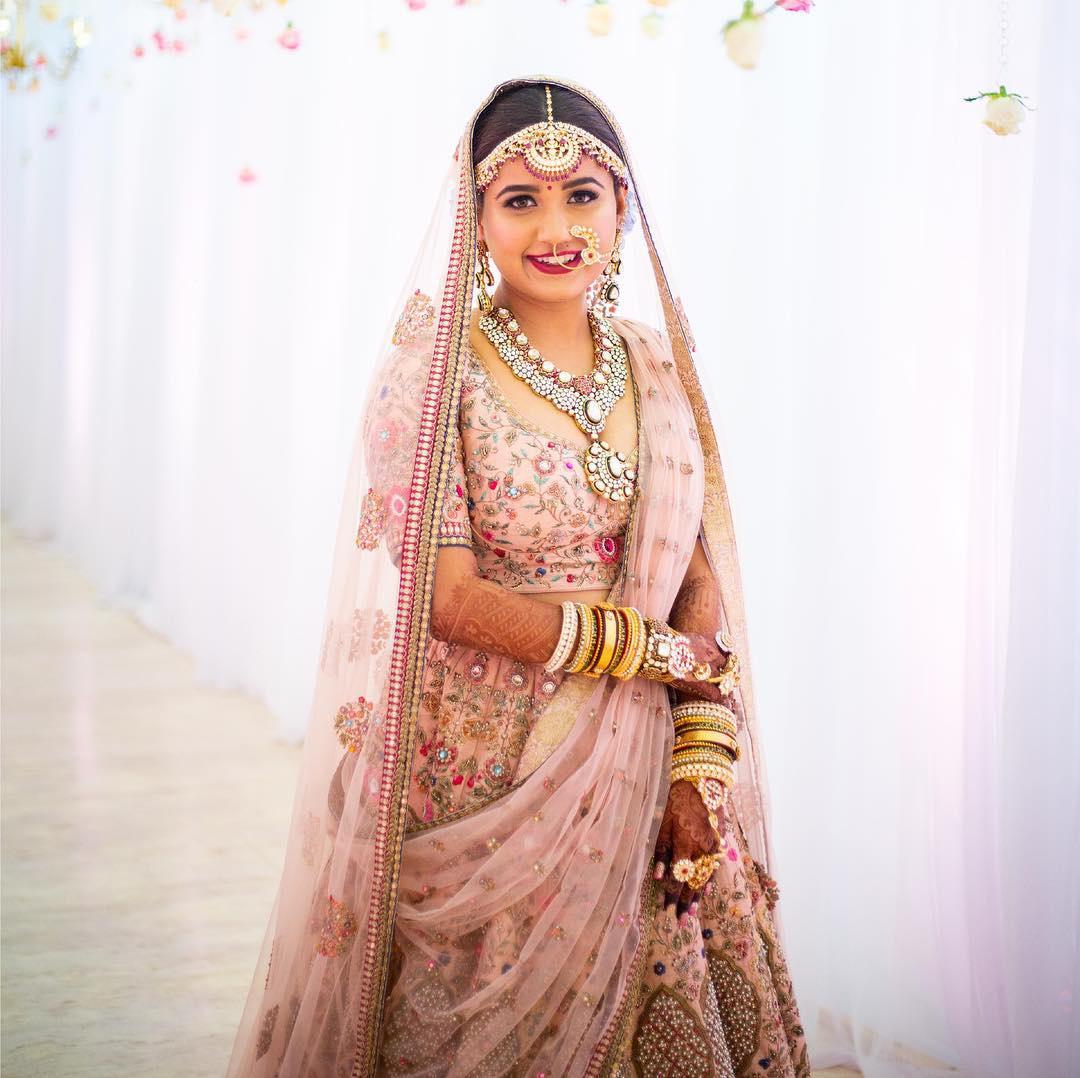 This ethereal Polki diamond bridal set is our favourite in this collection. Very different from the other bridal sets, it has red stones embedded in it. You can pair this set with any lehenga that has hues of red in it. The jewellery will look beautiful during the daytime and at night too. A pastel shade lehenga with pink and red embroidery will be the perfect match for it!
3. Choker bridal set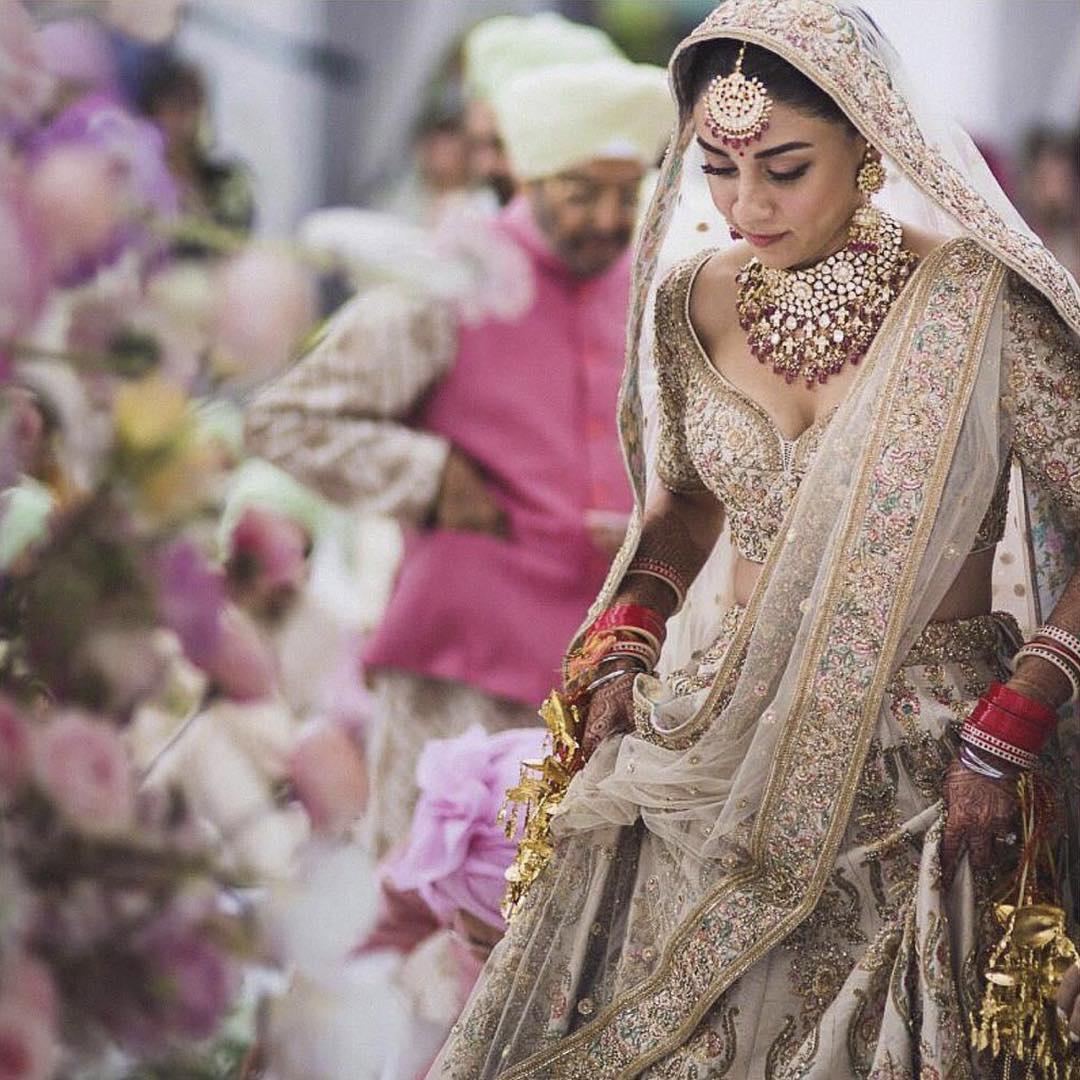 Choker sets have become so popular in traditional as well as western jewellery. They look good with gowns, lehengas and any other outfit. This choker bridal set has a matching Maang Tikka. You can easily find another matching Maang Tikka because of the colour scheme. The combination of gold and red with white polka diamonds is comparatively common. A cream or an off-white colour lehenga with light colour embroidery will compliment the bridal set beautifully.
4. Kundan bridal set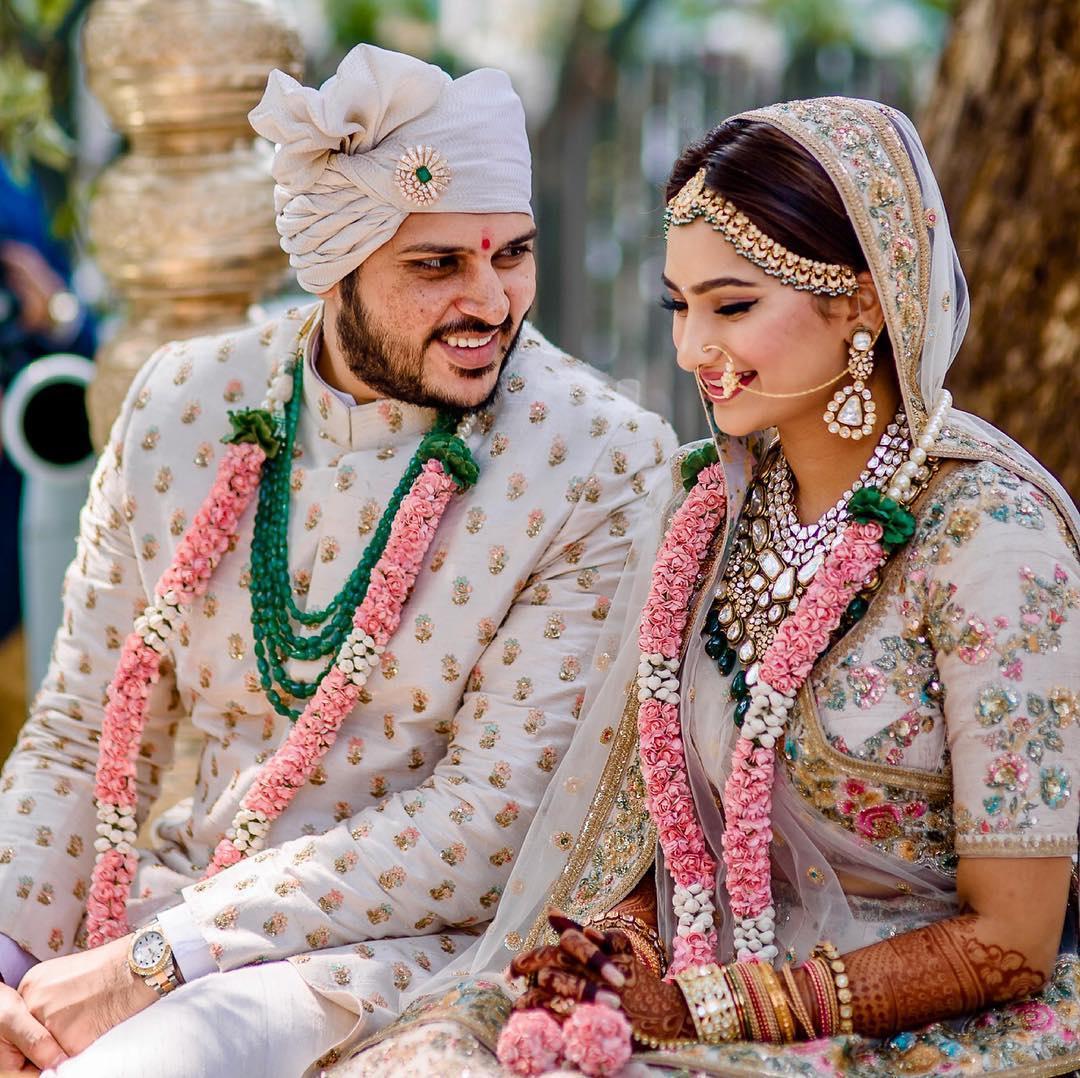 Kundan has become the crowd pleaser when it comes to jewellery for any occasion. Bridal sets in Kundan are the most demanded as they look good with any lehenga of any colour. They work well with light coloured lehenga's as well as dark colours. When wearing a long Kundan set like this one, make sure that your blouse is simple so that it does not clash with the jewellery. Keep other jewellery pieces to a minimum, as you do not want to steal the necklace's spotlight.
5. Polki bridal set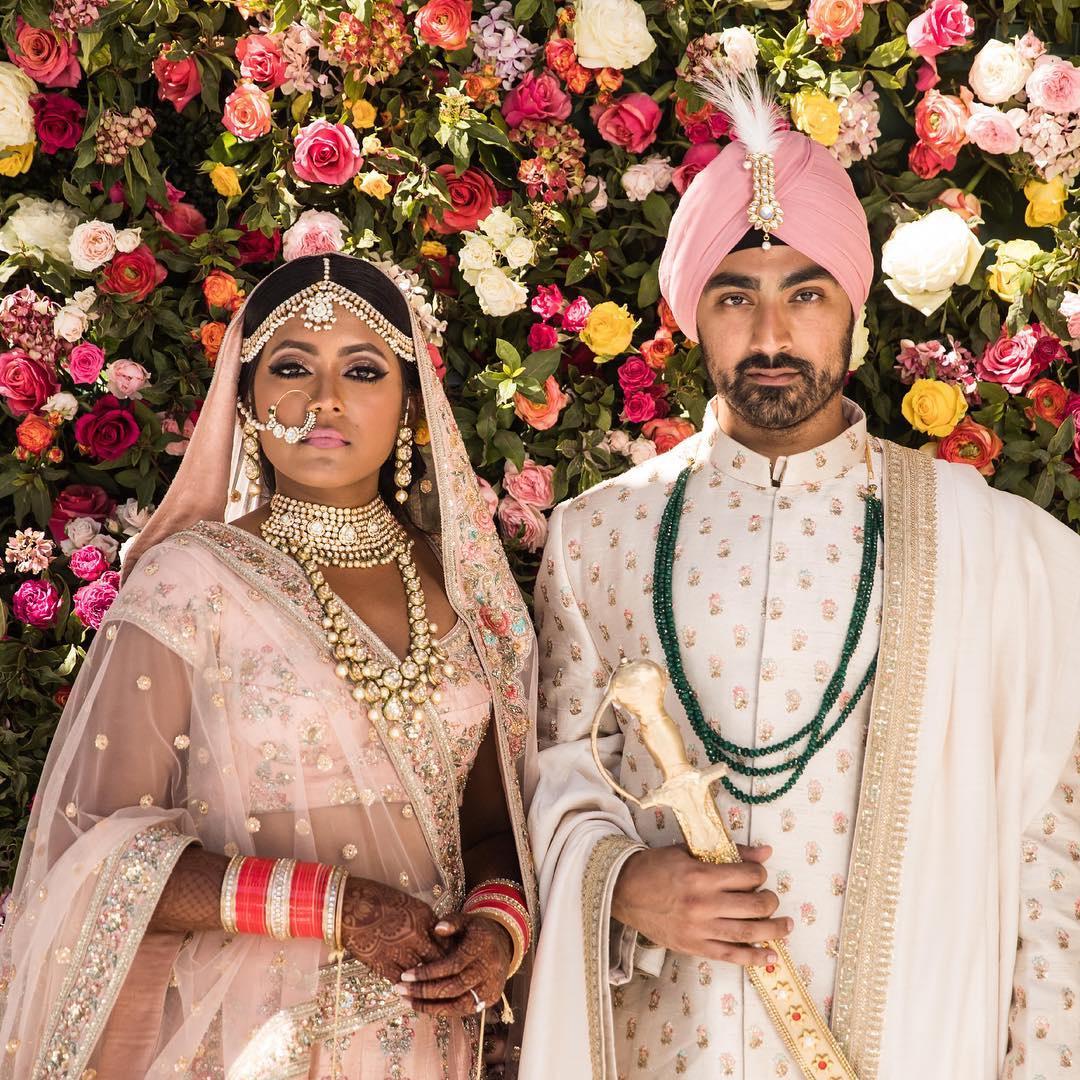 You can find Polki stones in almost all the bridal sets nowadays. They have become really popular. You can pair this set with any outfit, even for outfits other than your wedding outfits. Because of its simplicity, it will make every lehenga stand out. The best colour tone for this set is a blood red lehenga that will enhance the overall look. With a matching Maang Tikka, Nath, earrings and a Rani Haar, any bride wearing it will surely feel like a queen!
Sabyasachi always felt that brides did injustice to his brand by choosing average bridal sets, which is why he started designing them in the first place. He wants every bride who wears his clothes to choose jewellery that is just as different as his wedding lehengas.
His collection has something for every bride from fine jewellery for brides who prefer stones like diamonds and emeralds, heritage jewellery, which has Indian traditions in every design, Jadau that depicts the beautiful relationship between gold and diamonds and the vintage India collection which truly defines Indian traditional gold jewellery. Sabyasachi also offers men's jewellery like necklaces and brooches that pay homage to all the Indian Maharajas, as they are inspired by them.
Styling tip: Bridal sets like Choker necklaces need another necklace to layer it. Rani haar is a long necklace that can be paired with bib necklaces, collar necklaces, Aadh necklaces and choker necklaces. If you have any other favourite bridal sets by Sabyasachi, do tell us in the comments section below!
These bridal sets are some of the finest works of the designer and are most famous for bringing the royal side of every bride-to-be. Considering, you are the star of the night, these bridal sets will make you feel right at home and ensure that all eyes are glued to you!
If you need to find the best jewellery from other designers too, check out our bridal jewellery vendors here!
Noye - All mages are from Brides of Sabyasachi's Instagram feed