7 Things A Bride Should Know For On-Point Bridal Makeup For Reception
Check out our galore of bridal makeup for reception photos and be ready to get inspired for your very own bridal transformation.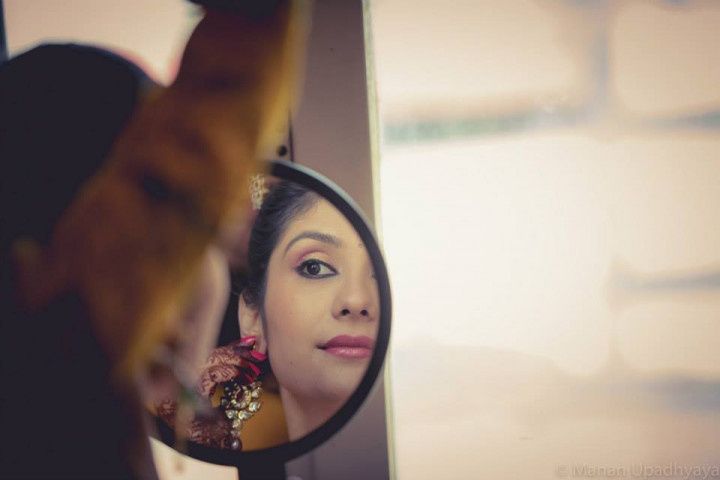 There are some special moments that you can only live once, feel once. Wedding is one of those, and you plan to take care of every bit in order to make it perfect. The first happy thought that pops up in the bride's head is that she will be the prettiest self on her D-Day. This ultimately becomes a concern too because deciding the wedding day look is a hassle as there is just too much to take care of like the look you want to go for, the working ease with the makeup artist, the perfect products for your skin and so forth.
Just as this is over, the post-wedding ennui begins setting in. And before it could set in, there is the reception party. Now this comes with its own routine, there is a whole party to plan and a look to create. This is your first introduction as a bride, and you want to nail it. Well, who doesn't? A significant part of it is again the bridal makeup for reception which is different from the wedding makeup look, in a sense that it's usually not as heavy and bright. It is more of an evening party look but carries the oomph of being newly married, and that is a precarious balance.
So that you don't lose your sleep over it, here is a little cursory rundown on what are some of the things you can be preparing yourself with for the whole big party and the immediate after party of your introduction. Take the guide:
1. Cleansing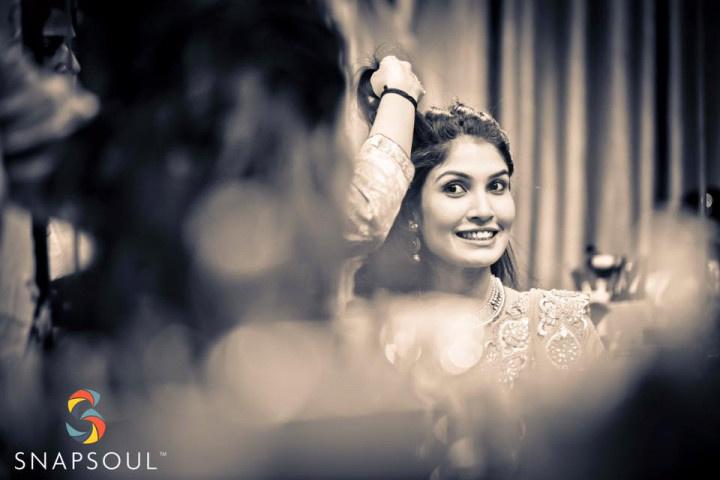 If for the wedding ceremony, you went for a heavy, dramatic makeup and created a bold and bright look, it's time to tone down your look but at the same time, keep it effective. To begin with, the bridal makeup for reception, go for cleansing first. Choose a cleanser that won't strip down your skin but only take care of any residual makeup or oil to create a fresh canvas for the new routine.
2. Replenishing The Skin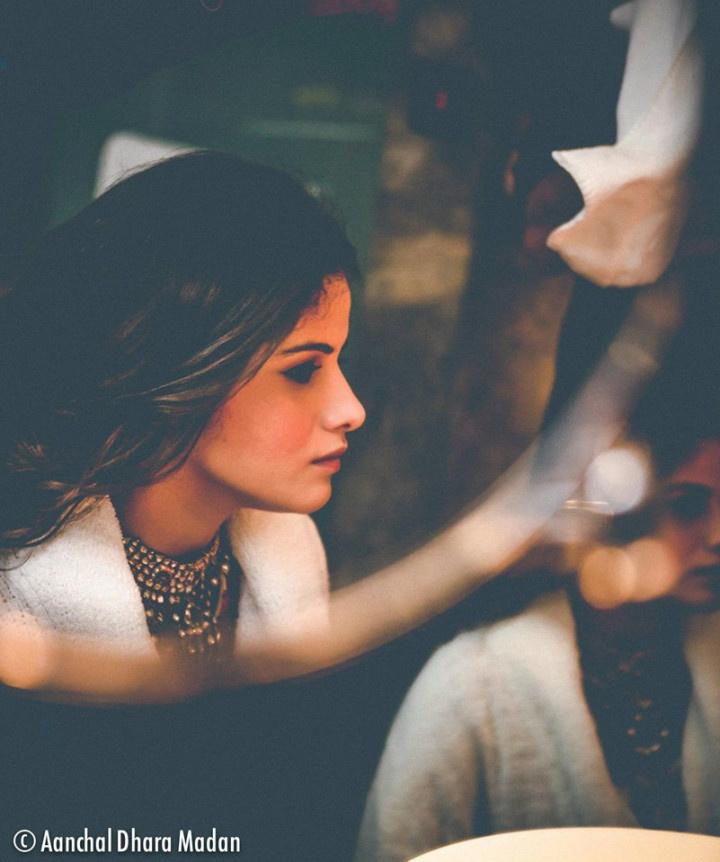 After the rigorous routine of the wedding makeup and touch ups and holding it up for the whole ceremony, the skin must be moisturised before the bridal makeup for reception. For a smooth and healthy makeup look, work with a good quality moisturiser immediately after cleansing as it will sink in well. You can even use a tinted moisturiser.
3. Three Way Base Set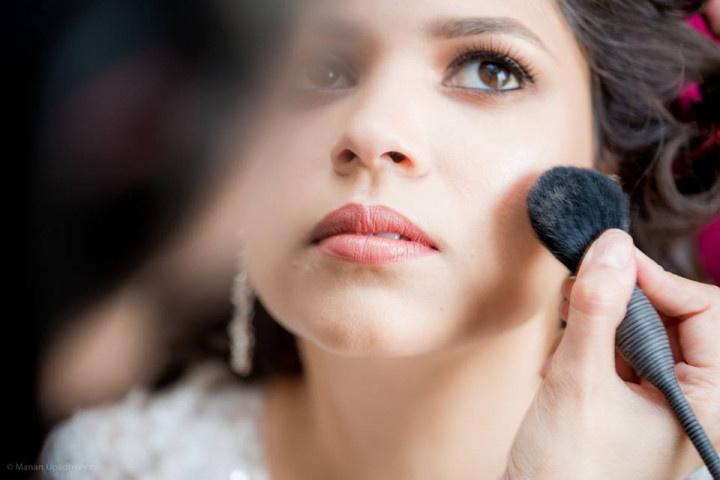 There are three main heroes of your perfect bridal makeup for reception, first being the primer. Go for a good primer for this will help hold your concealer and foundation in place and keep your makeup on for a long time. Be careful about the concealer you pick, for this will not only cover up the spots and blemishes, if any but also brighten up the skin. Next up, spend some time on the foundation. Pick a foundation preferably, without SPF for your bridal makeup for reception, because SPF will give you a shiny coating to the whole look, very visible in pictures and videos. Finally, top it off with the highlighter to bring focus on the higher planes of the face.
4. Bronze & Blush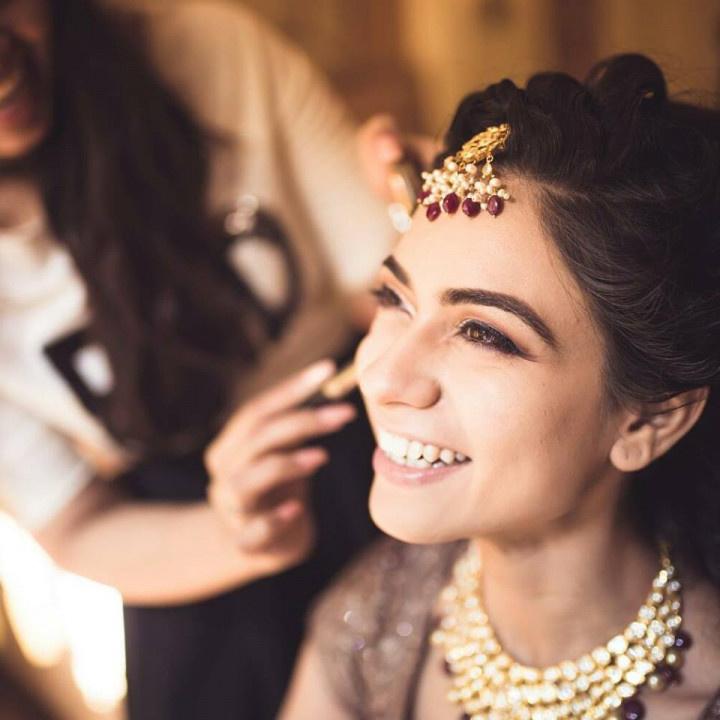 With good contouring, bronzer will give a chiselled and sharp look to your bridal makeup for reception. Blush is to add the springtime freshness and pink glow to the look. Together, they will give an extra perk to the look.
5. Eyes & Lips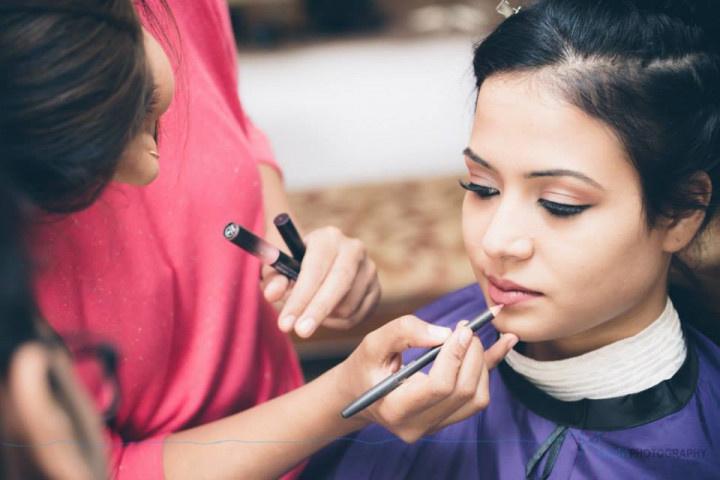 Eyes and lips are the keys to the whole look. Eye shadow can be of a shade complementing your overall look but be sure if you want to go for a subtle or dramatic one. The same rules apply to lipstick and eyeliner in your bridal makeup for reception. You probably don't want to try anything out of the blue, for the first time for the big party. Better have a trial before the whole wedding fiesta, if you have decided to experiment with your looks at reception so that on your D-day, it is just a look assembled and nobody is in for a shock, definitely not you.
6. Balance Your Look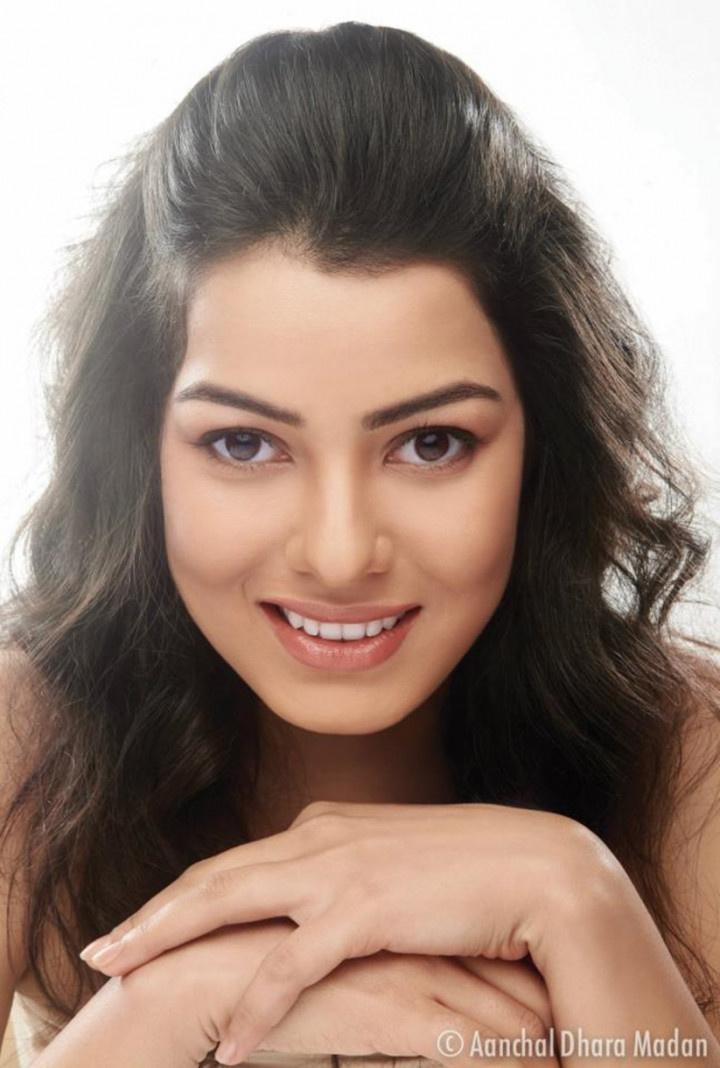 If you are going for heavy outfits and jewellery that will take up a lot of your look's credit in your bridal makeup for reception, it is advisable to tone down on makeup and avoid being over the top. Accentuate your presence with an overall aura by keeping every element of your look in sync with the other so that neither your makeup overpowers the outfit, nor should it be another way around. Balance is the key!
7. Work With The Makeup Artist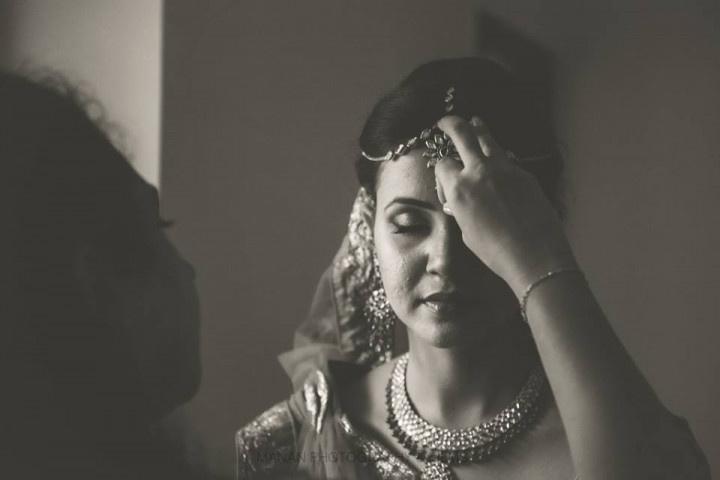 You are the person with the clearest idea of what you want from your bridal makeup for reception, and in order to make it work the way you want, talk to the makeup artist. A trial session is highly recommended for this for you to get in sync with the other person in charge of your look. Let them know in advance of any special needs or skin conditions and communicate well about your look, discuss and work with them on picking out the products they will be using in your bridal makeup for reception.
We hope you found this guide useful. If you have more queries, leave us a note in the comments below.