12 Wedding Party Games for the Young & Old to Have a Gala Time
Want your D-DAY to be memorable for all your guests? Check out these 12 must-have wedding party games for adults and kids!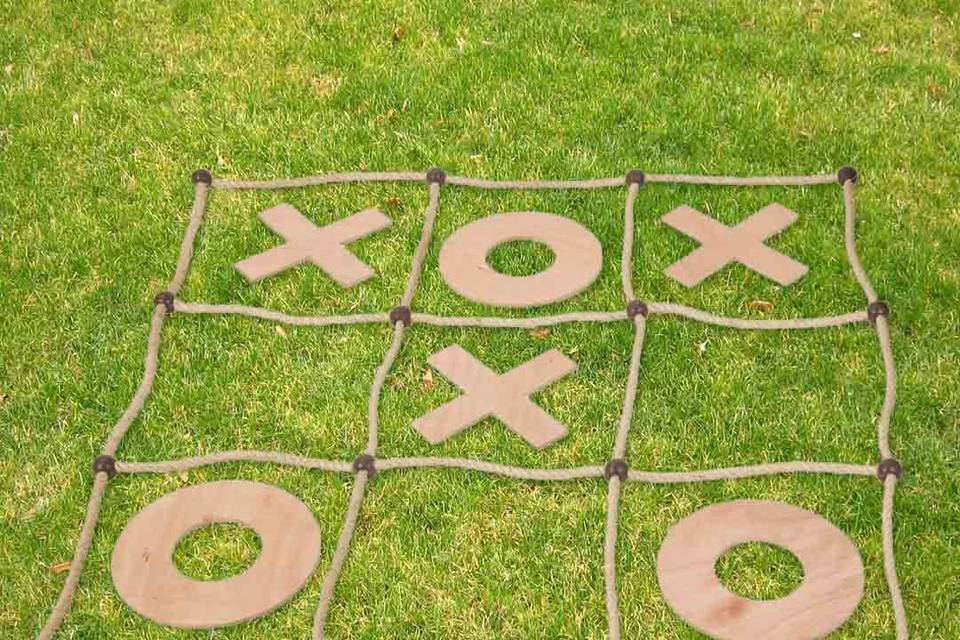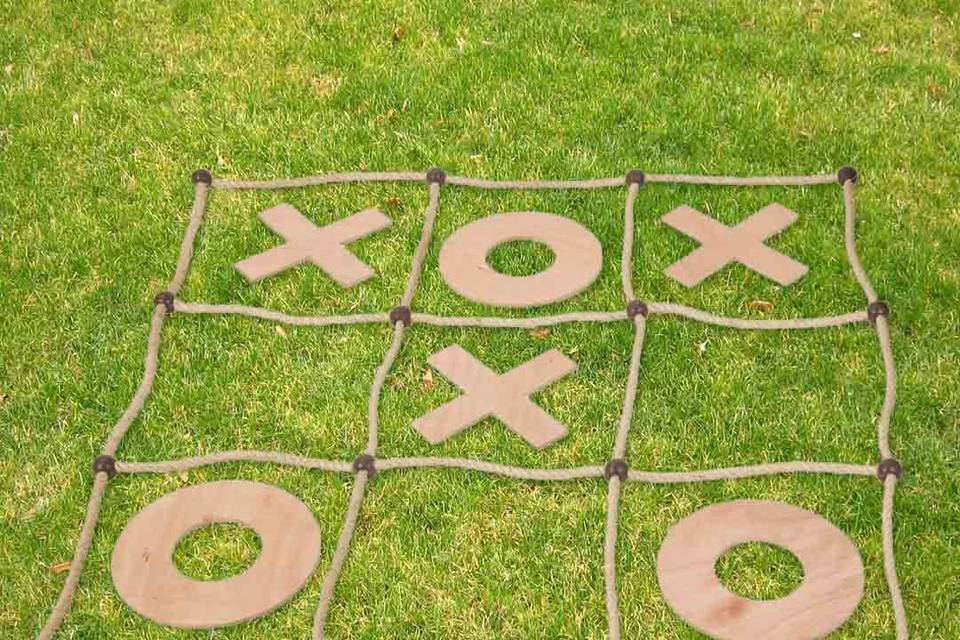 Image courtesy: Tredudwell Manor
Wedding party games are always a great way to entertain your guests and add fun to the customs while your fiance and you are busy meeting your relatives and taking the customary photographs and smiling at the photographers' lenses.
Here is a list of 12 fun-filled wedding party games, both traditional and unconventional games, for wonderful wedding day memories!
Wedding Party games for adults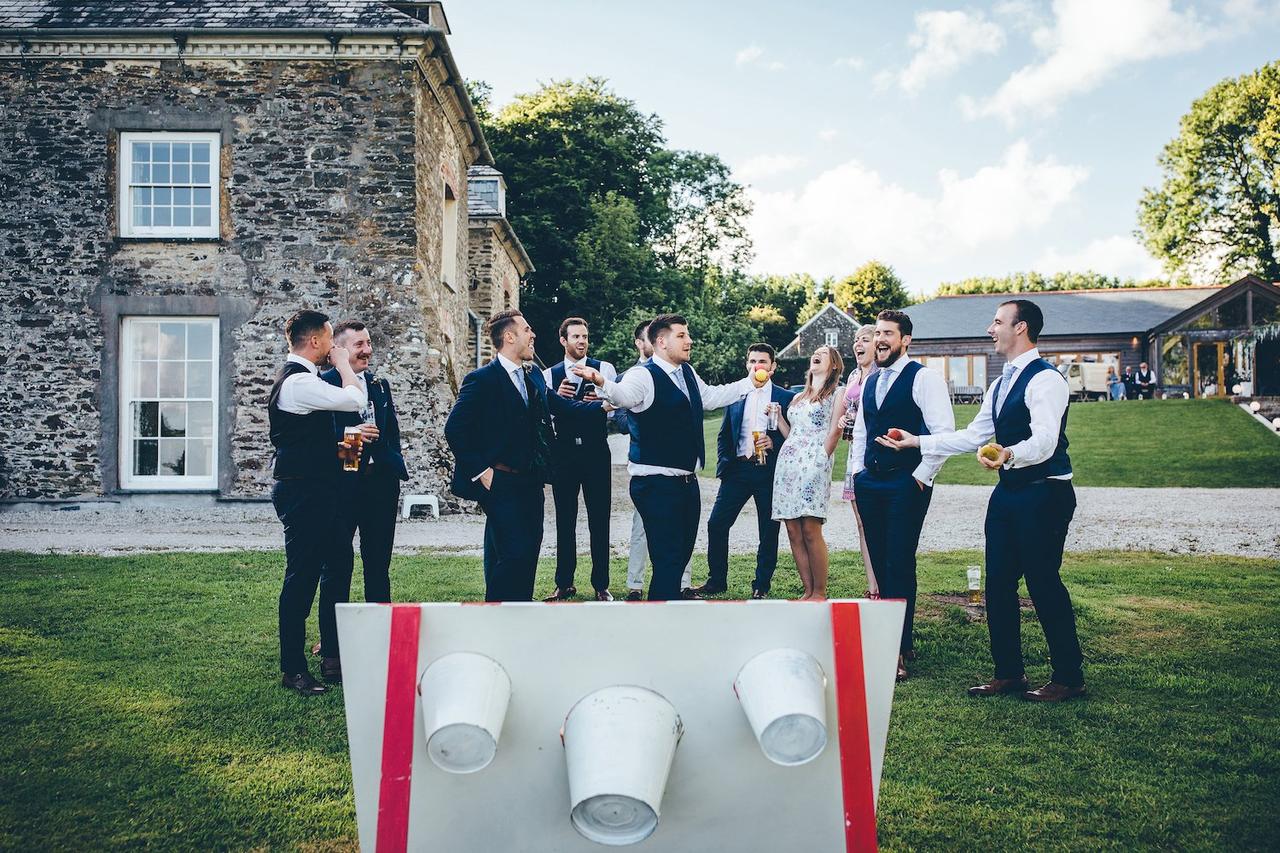 Image courtesy: Vintage Partyware
1. Life-sized Jenga
Hey, here's a fun idea — take a spin on your usual table-top Jenga blocks and create life-sized versions of them. It could be a great DIY project for you and we guarantee that your friends and family will love destroying and rebuilding it!
2. Memories with 'I SPY'
The rules are simple — you ask your guests to capture the most memorable moments of the wedding day with their own cameras. The benefits? Your guests stay engaged throughout and have fun, while you get a host of memories from your D-DAY!
4. Mad libs for some great tips
Create a mad libs template for all your guests and ask for the greatest marriage tips and advice from them. Your guests will enjoy sharing their tips on keeping the spark alive and by the end of the ceremony, you'll have a collection of advice on some 'married life nitty-gritty'.
5. Board games for no boredom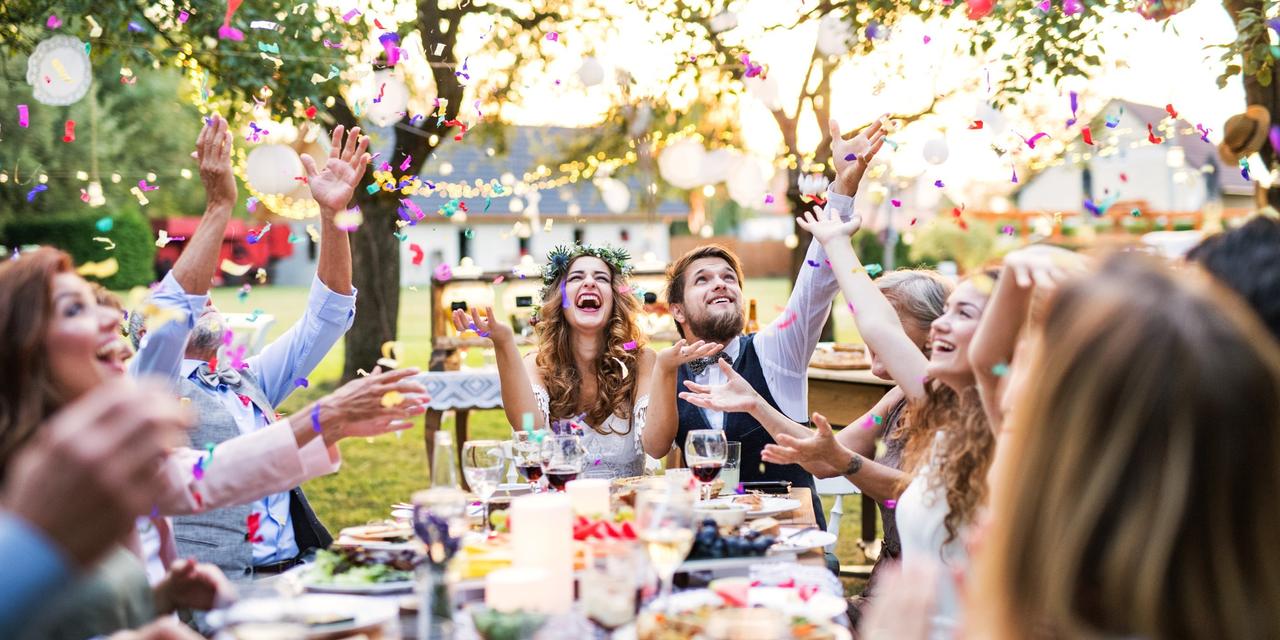 Image courtesy: Business Insider
Don't want wedding party games to become the centre of attraction but still want them to around just in case? We'd say go for a variety of board wedding party games and stack them up in a games corner. That way, only people who want to truly play will pick one! Choose from Monopoly, Scrabble, cards and more.
6. Build intrigue with 'I dare you'
The perfect ice-breaker out of all the wedding party games that will get all your guests talking, is 'I dare you'. Create some chits with interesting but doable dares and place them on a table. Ask your friends and family to pick one each and watch them go. It's going to be so much fun, we assure you.
7. The bride and groom questionnaire
How well do your friends and family know you? Try the bride and groom questionnaire — the most trending among wedding party games — to create a set of questions about your fiance and you. Pass them around and see how many people know a thing or two about you guys.
8. The bride and groom crossword
Not a huge fan of questionnaire-based wedding party games? Flip it around and create a couple's crossword based on your fiance and you. It's a fun way to see how many of your guests figure out stuff about you!
9. Shoe it up
In this game, the bride and groom are usually seated on chairs and they are supposed to be facing farther away from each other. The bride has one of her own shoes and one of the groom's. The same goes for the groom as well. Ask one of your friends to be the host — they ask a set of questions and the bride and the groom have to raise one shoe based on who they think the answer is. For instance, the questions can be like:
Who is the laziest out of the two of you?
Who among the two of you will definitely sleep off during a movie?
Who is a better shower singer?
Pro-tip: Keep the questions fun, light-hearted and humorous for your guests to have a gala time!
10. Flip Cup times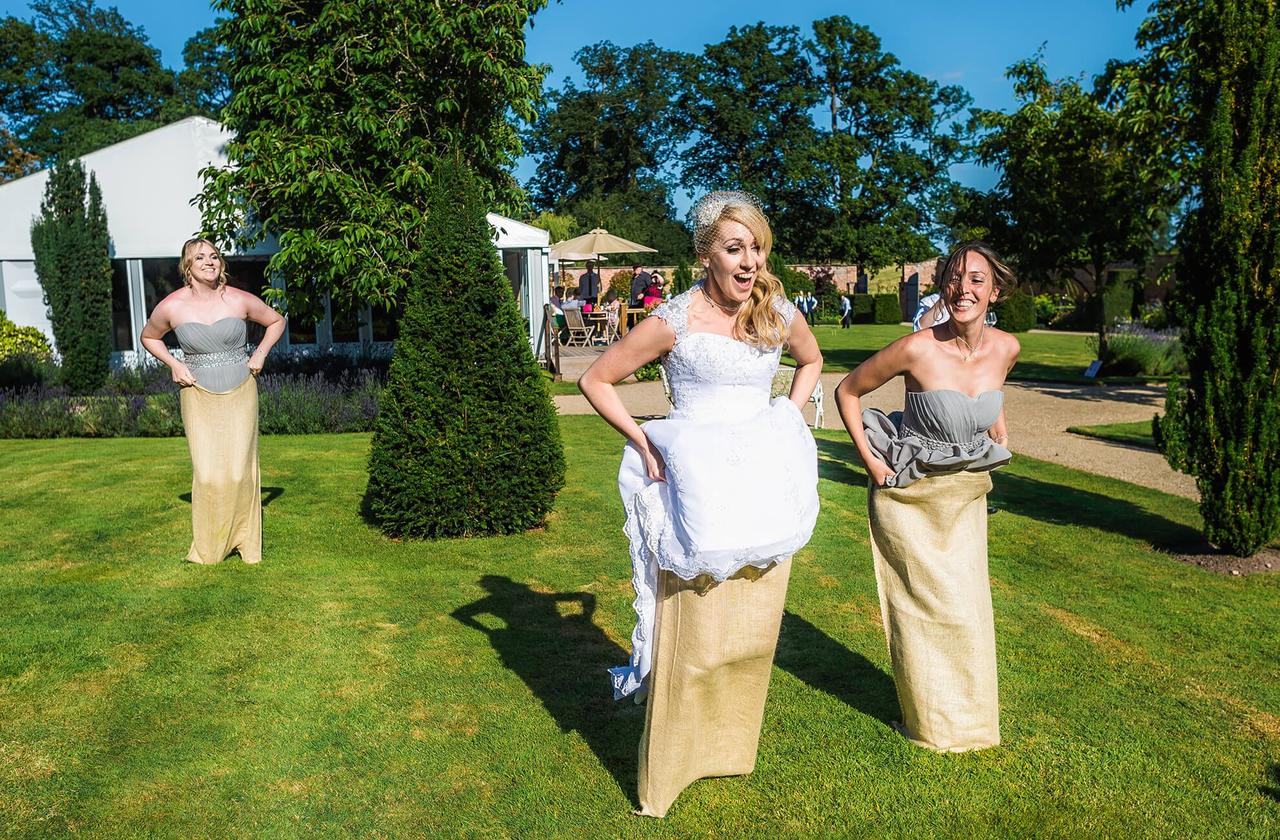 Image courtesy: Combermere Abbey
Bring back a few college days to your wedding party games and include fun drinking games like a flip cup! Make sure you fill in some of the cups with water or juice, to not let things get out of control.
11. The classic stand up and sit down
Sitting for long hours at a wedding can get boring for your guests. Throw in some excitement, with the stand-up and sit wedding party games. All it needs is a set of questions about the bride and groom. Your guests will have to sit or stand based on what their response is to the questions.
Wedding Party Games for Kids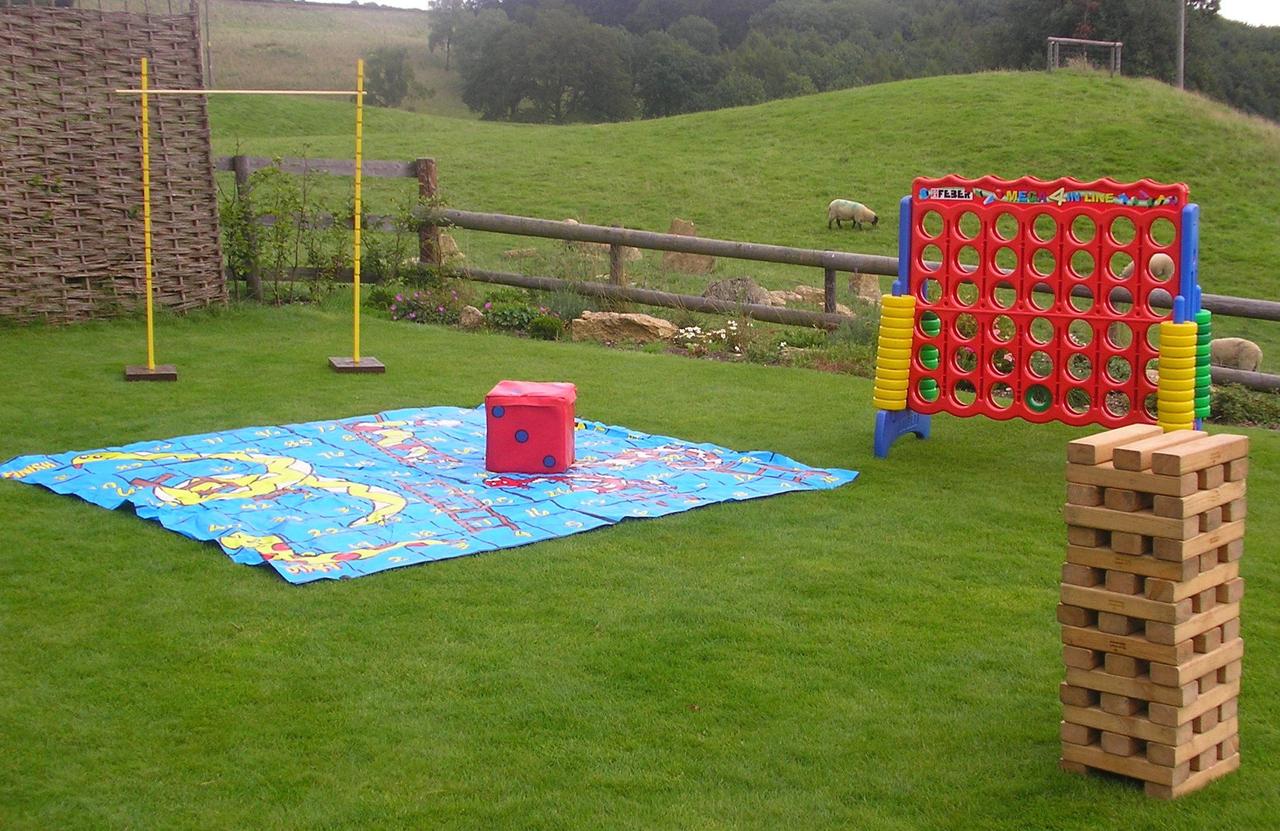 Image courtesy: All About Fun UK
While the adults catch up with each other and enjoy their time at your wedding, here are some great ideas for the kids to have fun:
1. Simple blackboard wedding party games
Get an erasable chalkboard and organise sessions of popular games for the kids like dots and squares, hangman or criss-cross. This way the kids will always have a new game to play!
2. Takeaway colouring book
Get a bunch of colouring books and boxes of crayons. Kids always enjoy colouring their time away. To make it more personalised, print out a few colourable sheets of the couples' photos and turn them into a colouring book for the kids.
Here's a word of caution: While wedding party games are all fun and games, make sure you don't overdo it. After all, it's your wedding and you should still be the main focus! Take help from the wedding planners and make sure that they are able to infuse the fun element through crazy games at the wedding party.
Got other wedding party games to add to the list? Share with us in the comments below!
-Written by Rohini Roy