Click & Create: 3 Wedding Card Maker with Photo and Name Apps
Stray from the norm and add some personal touch to your D-Day invitation with these best online apps and wedding card maker with photo and name.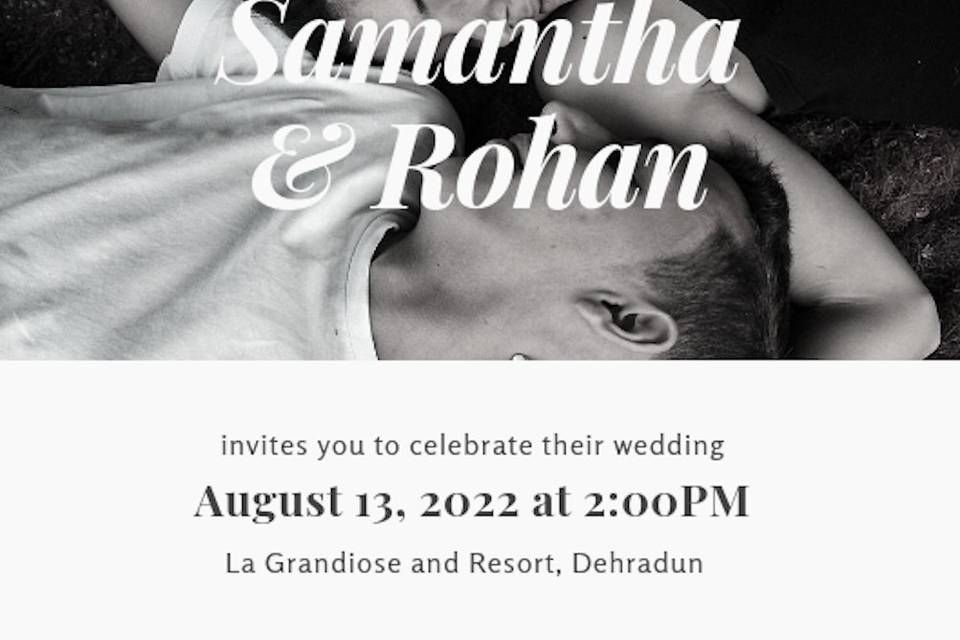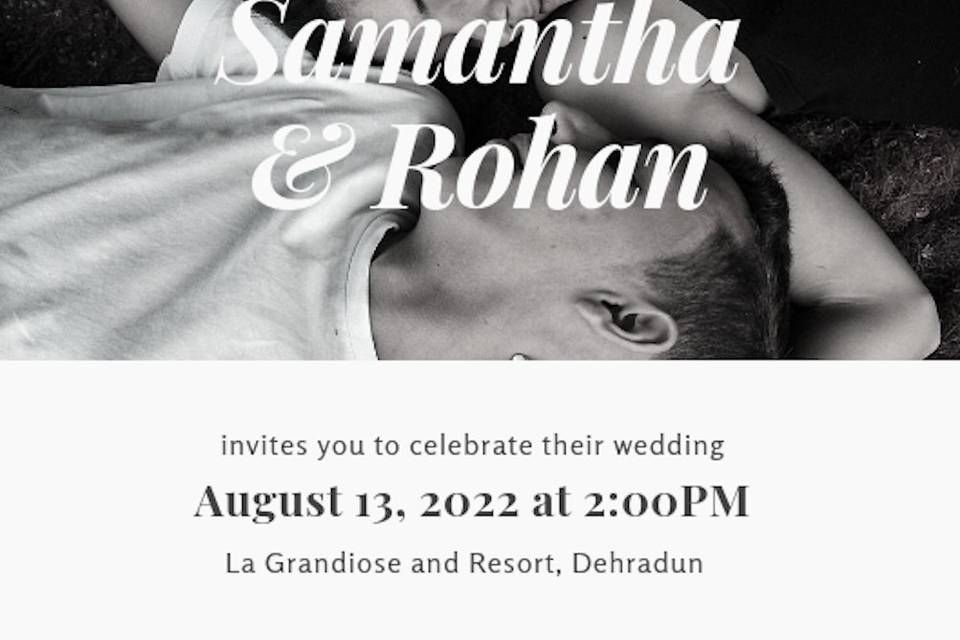 Image courtesy: Canva
A wedding card is the first step to formally start your wedding preparations. With everything available online- right from trousseau and jewellery shopping to selecting a caterer or wedding planner, executing a wedding is not as exhaustive as it used to be years back.
Wedding invitations too have come a long way - with physical invites still in use, millennial couples prefer to choose eco-friendly cards. In fact, many free apps and software allow you to create e-wedding invitations for various occasions. You can even customise an invitation of your choice on a wedding card maker with photo and name to make it look personal and unique.
3 Online Wedding Card Maker With Photo and Name Apps
So before you get started with the process of selecting your wedding invite, check out our list of online wedding card maker with photo and name.
1. Canva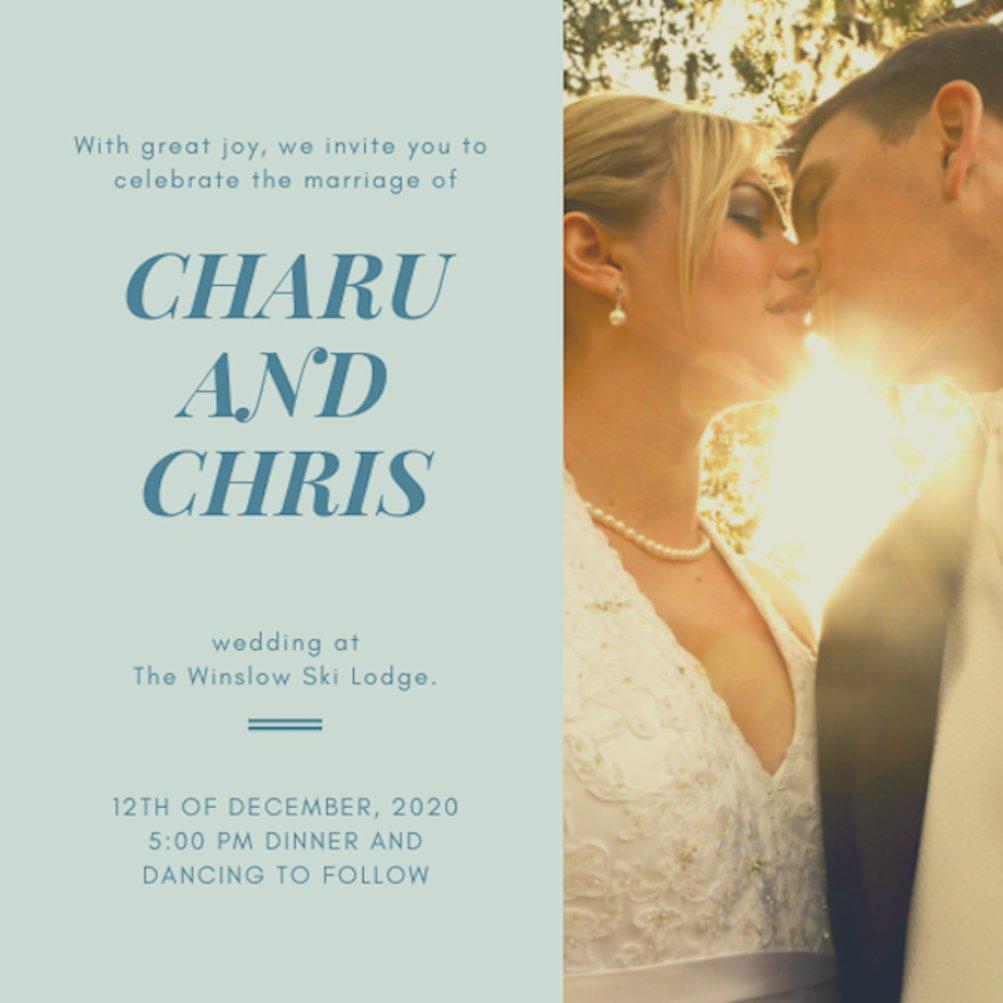 Image courtesy: Canva
This is the best and user-friendly online wedding card maker with photo and name. Interestingly, most of the designs and templates available on the software are free. It allows you to edit and save as many cards until you are sure about what to select.
Any last minute change of wedding venue or some extra information to be added to the card? You don't need to worry with Canva, as the app allows you to make end number of modifications without charging a penny! With endless templates to choose from, this wedding card maker with photo and name is the most widely used invitation maker.
2. Desygner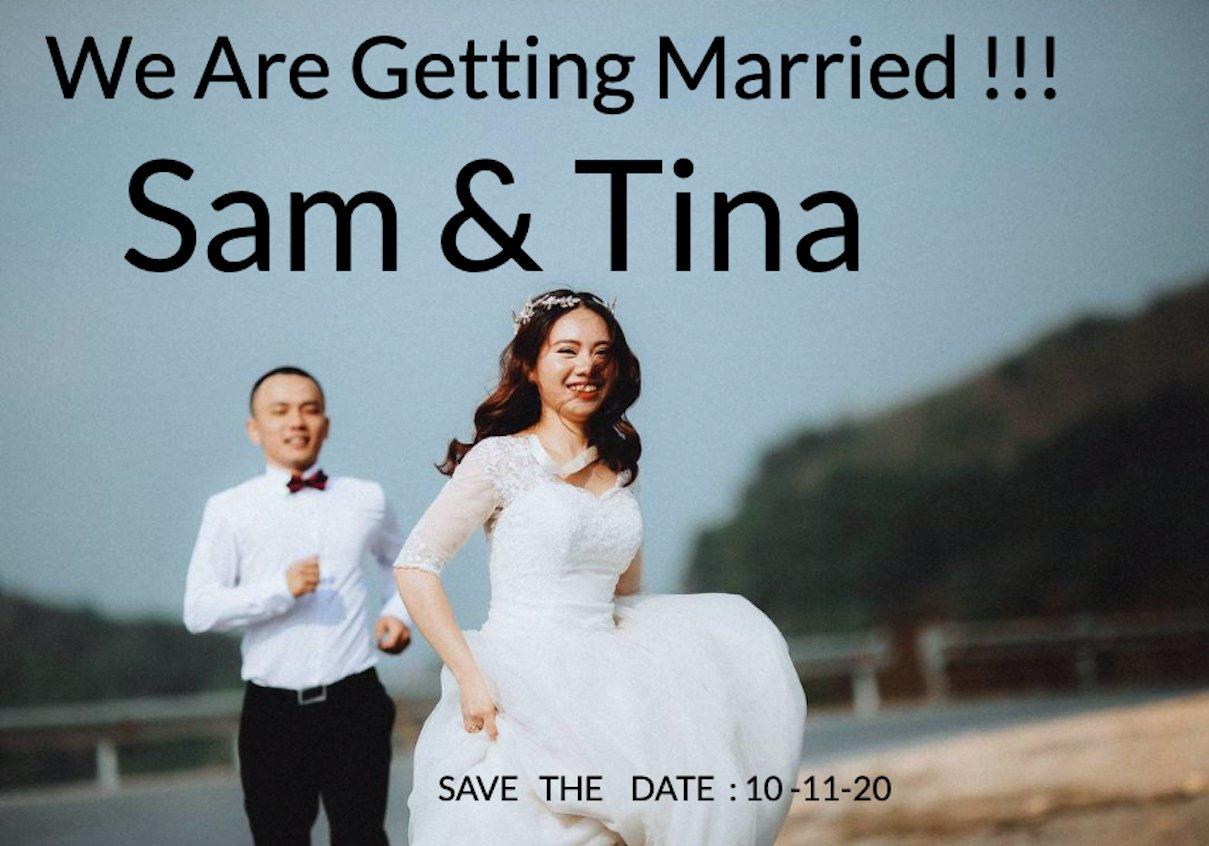 Image courtesy: Desygner
An easy-to-use app, Desygner allows even non-designers to create an invite for every occasion. The app is very similar to Canva, which gives unlimited options in terms of fonts, images and invitation templates to choose from.
This powerful wedding card maker with photo and name allows you to make changes and modifications on laptop, tabs and even smartphones. So, why waste money on getting your wedding cards printed when you can create an invite at par with professional designers.
3. Fotojet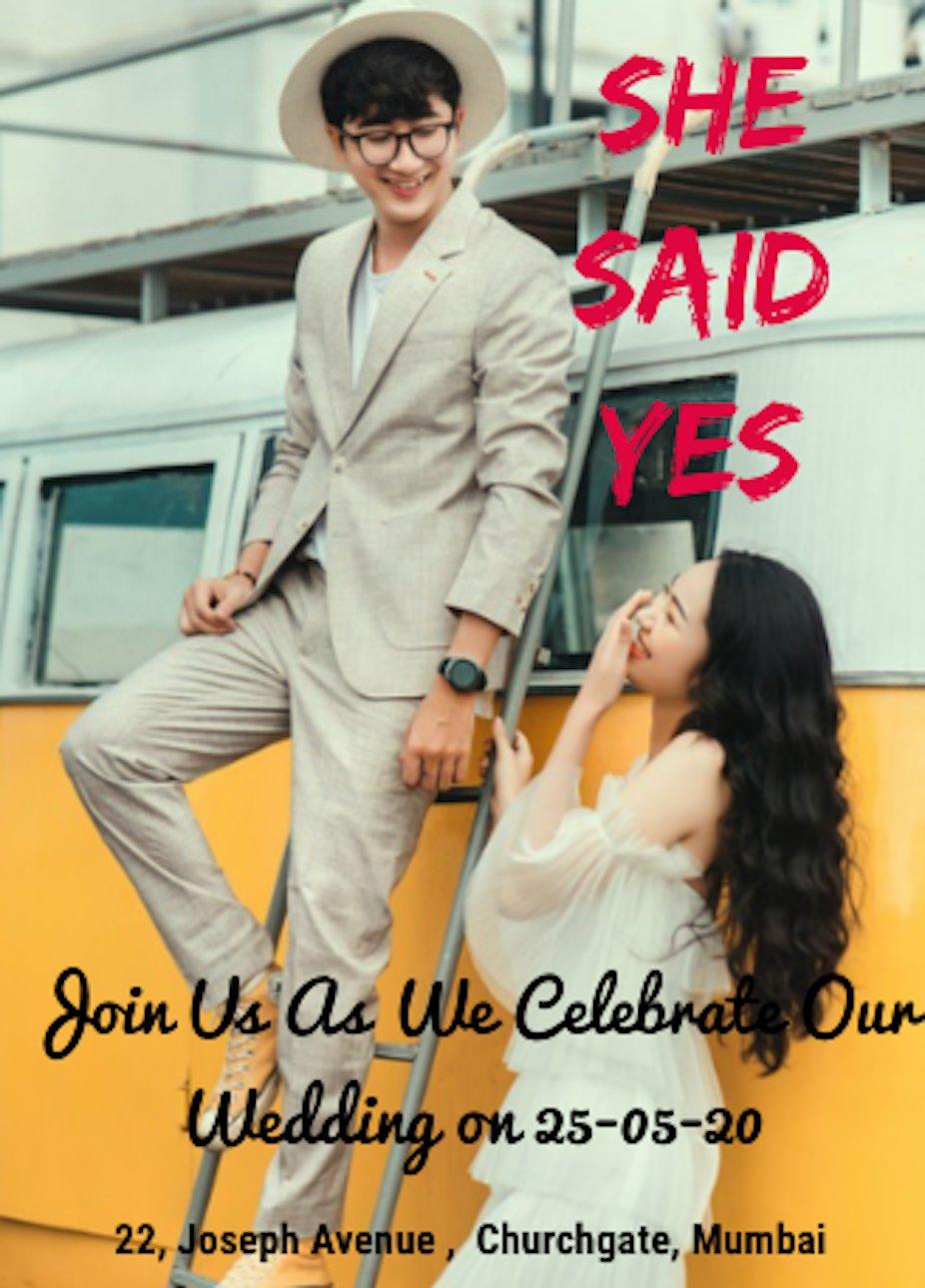 Image courtesy: Fotojet
This online wedding card maker with photo and name has unlimited templates that can be easily edited and customised according to your personal needs. Right from save the date template, bridal shower invite, wedding date announcement card to wedding thank you card - you'll find templates for all occasions.
Getting started on Fotojet is easy - create an account, choose a template, add your photo and wedding details, save and share! It's effortless and absolutely free!
Practical Rules To Follow To Design Your Own Wedding Invite
So, you've set the date, finalised your venue, shortlisted an online wedding card maker with photo and name but still unclear about what ground rules to follow. Here's our list of practical tips that you must keep in mind before you get started with designing your wedding invite.
1. Size Does Matter
Depending on the content and context, shortlist the size that would suit your wedding occasion. Also, while selecting the size, make sure you keep in mind the photograph of you two that you intend to use for your wedding invitation. However, some of the popular dimensions include the square invitation, the standard size of 5x7 inches and large invitation.
2. Colour Selection
Try and understand the colour theory before you get started with designing your wedding invitation. Choose the colours that go well with your photograph or colours based on your wedding decor or theme - for instance, you may try a classic combo of red and golden.
3. Experiment with Templates
Don't design one template and freeze it. We would recommend you to design a couple of templates before finalising your wedding invitation. Wedding is a special celebration so don't do a rushed up job. Make sure you invest enough time to design your wedding invitation.
4. Use High-Res Photos
While uploading a photo at wedding card maker with photo and name, make sure you source only a high-quality picture. At a later stage, if at all you feel the need to print a couple of invites for close friends or family, it will make your life easier.
5. Stick to Few Classic Fonts
Fonts do play a crucial role while designing and communicating your wedding details. So make sure you stick on to a few classic fonts only to capture the essence.
6. Refrain from Overcrowding Your Invite
While designing your wedding invitation don't put in too many elements. Make sure you leave some blank space and don't just bombard your guests with too many photos or text-heavy invite.
7. Printing and Packaging
If you intend to print your online wedding invitations, choose a sheet with a texture or embossed effect that also adds elegance to your invite. Besides, make sure to choose high-quality printing. Make sure your envelopes too are crisp, well-designed and printed with wedding details.
So, with so many online tools at hand, don't settle for an ordinary wedding invite.
Do tell us which is your favourite wedding card maker with photo and name app. Share with us in the comment section below.