Celebrate Your Wedding Anniversary by Taking a Quick Vacay Now
It's your wedding anniversary & you don't know where to take your partner for a mini-vacation in India? Our list of the most romantic destinations in India will come in handy, we promise!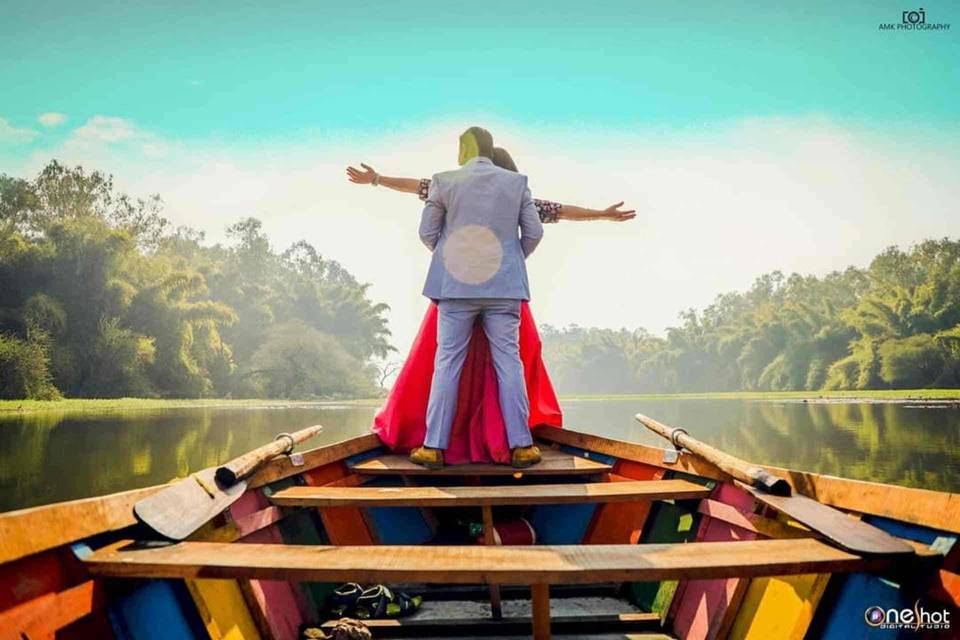 Wedding Anniversary is a perfect excuse to take a few days off work and indulge in romance with bae. While couples usually go for the most commonly talked about Indian destinations for a quick holiday experience, there are some unexplored or less-explored places that look like a romance novel in themselves out there as well!
Our list of the most romantic destinations consists of a mix of vacation activities, that one can customise as per the preference. As a bonus, we are also providing you with a few tips on how to make your wedding anniversary vacation more romantic and memorable for the two of you.
Imagine romancing in the ocean, taking a stroll hand-in-hand in Disneyworld for teas or throwing snowballs to catching trouts in cold water for an experience. If these moments have gotten you all tempted to take the wedding anniversary vacation right away, our list will surely help you filter down the best option for you even further. Take a look!
How About Visiting Alleppey?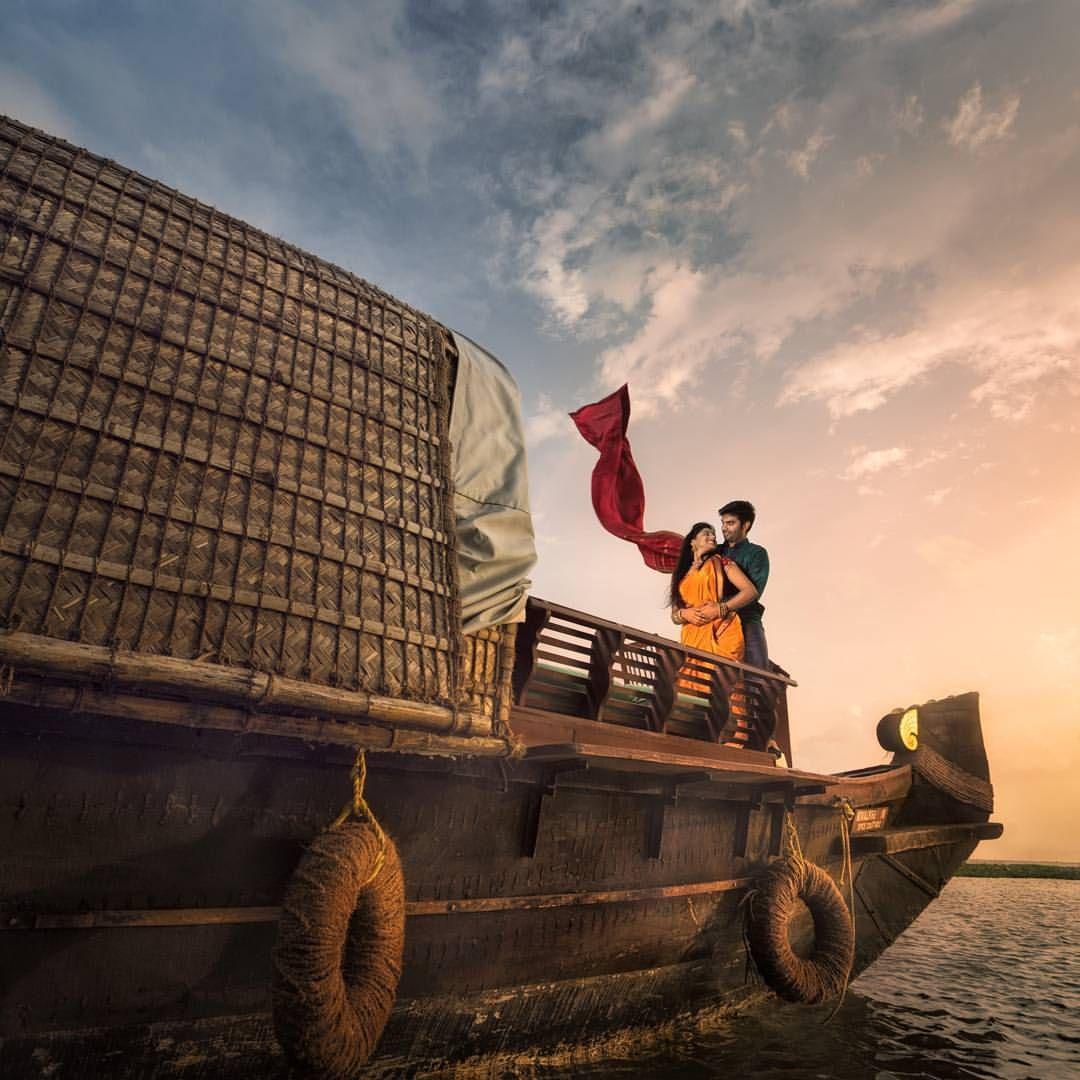 Image Courtesy: Studio A By Amar Ramesh
While Alleppey offers lagoons, beaches and coastal city life, it is the backwater boathouses that it is the most famous for. You get to hire an entire boathouse for your private use, which comes fully equipped with air conditioning, a living room, bedrooms with attached bathrooms and 24 hours running water, a chef and a helper who manage driving and making other on-board arrangements for guests.
Simply relax by the deck with high tea overlooking the sunset, or play some of your favourite oldies (music), while the boathouse sails across the backwaters; setting the romantic mood up a notch!
How About Visiting Old Manali?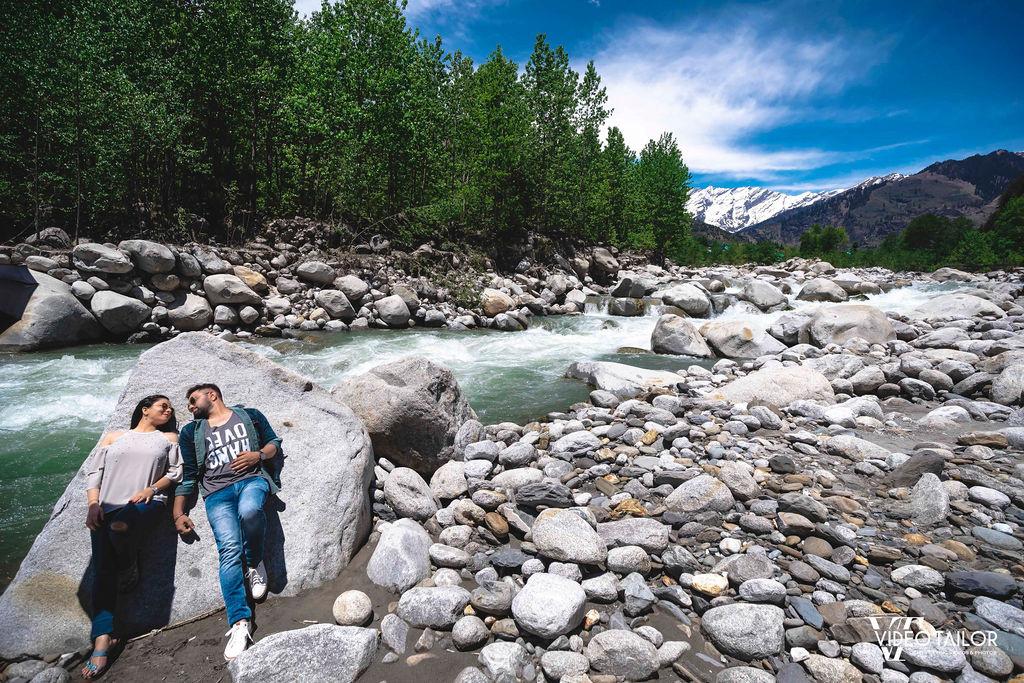 No, we are not talking about the regular Manali with all its hustle-bustle that you must be well acquainted with. We are talking about a place that's beyond the main busy bazaar and tourist area of this town, into a zone where the locals and backpackers prefer staying and exploring at. From dirt cheap to 4-star worthy hotels available on the stretch, Old Manali is also famous for its trout fishing experience, river-side eateries and nightlife.
If you wish to indulge in a snow-fight experience with your partner, then hire a cab to visit Rohtang Pass which receives the maximum snowfall in the Manali region for most of the year.
How About Visiting Udaipur?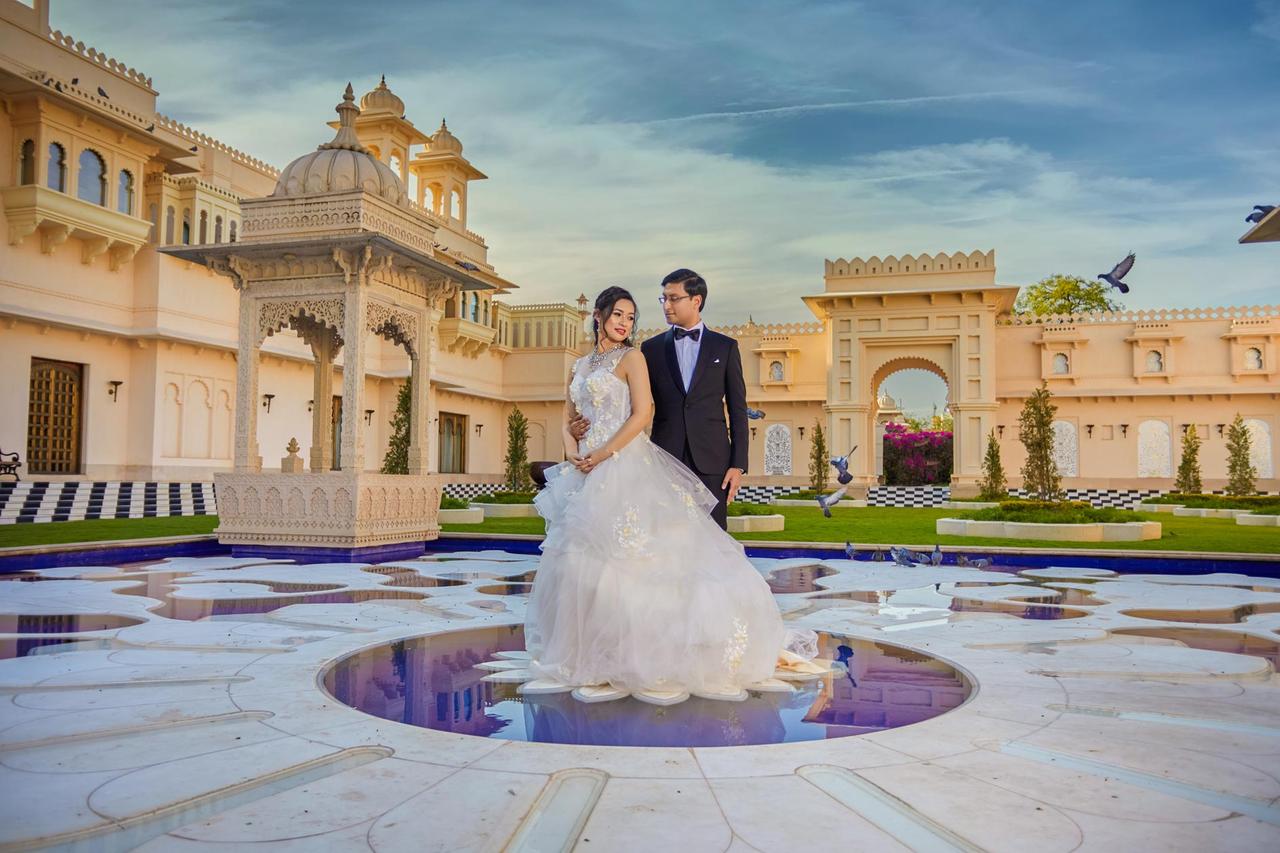 For couples who prefer luxury for vacations, Udaipur should be your go-to place for your wedding anniversary. With its magnificent palaces, man-made lakes and picturesque landscapes, you can expect to feel royally in love throughout your stay in the city. The best area to stay at is around the Fateh Sagar Lake, which is a personal favourite of all foreign tourists and backpackers.
With mesmerising views of the Jag Mandir and City Palace, Leela Palace in-sight, you can walk through the lanes of this area to check out some of the best food joints and cafes in town. Many restaurants offer high-seating floor options, wherein you get to have a mini seating floor for a private audience, with undisrupted 360 degrees view of the city. Perfect for the gram!
How About Visiting the Andaman Islands?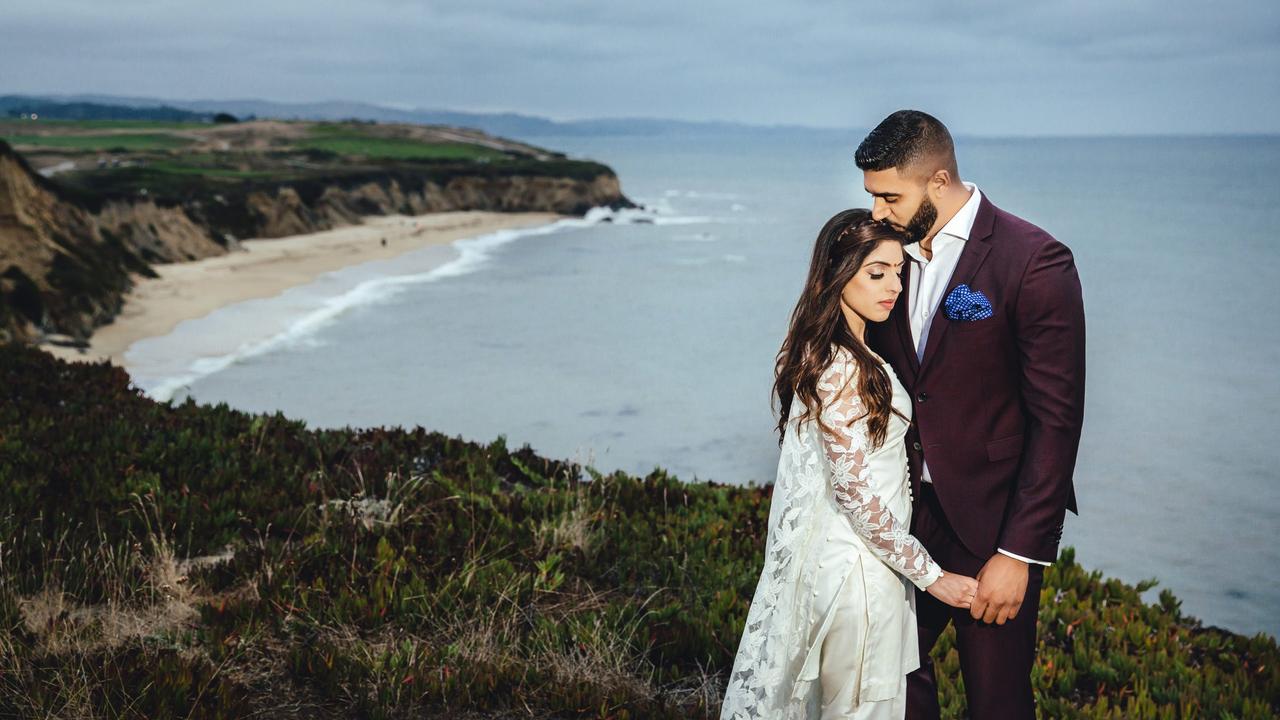 Image Courtesy: Aperina Studios
In India, finding pristine and private beaches is like finding Nirvana in the middle of nowhere. The Andaman islands are one such territory of India, who take keeping their environment clean very seriously. With the plastic ban in full force, you can expect to enter an island that looks enchanting for miles, with zero tolerance to pollution whatsoever.
Pre-book your itinerary with a reliable tours operator and visit the limestone caves, watch the light and sound show at the Cellular Jail and take a day to visit the famous Havelock Islands for one of the most beautiful beach experiences that one can get in India.
How About Visiting Munnar?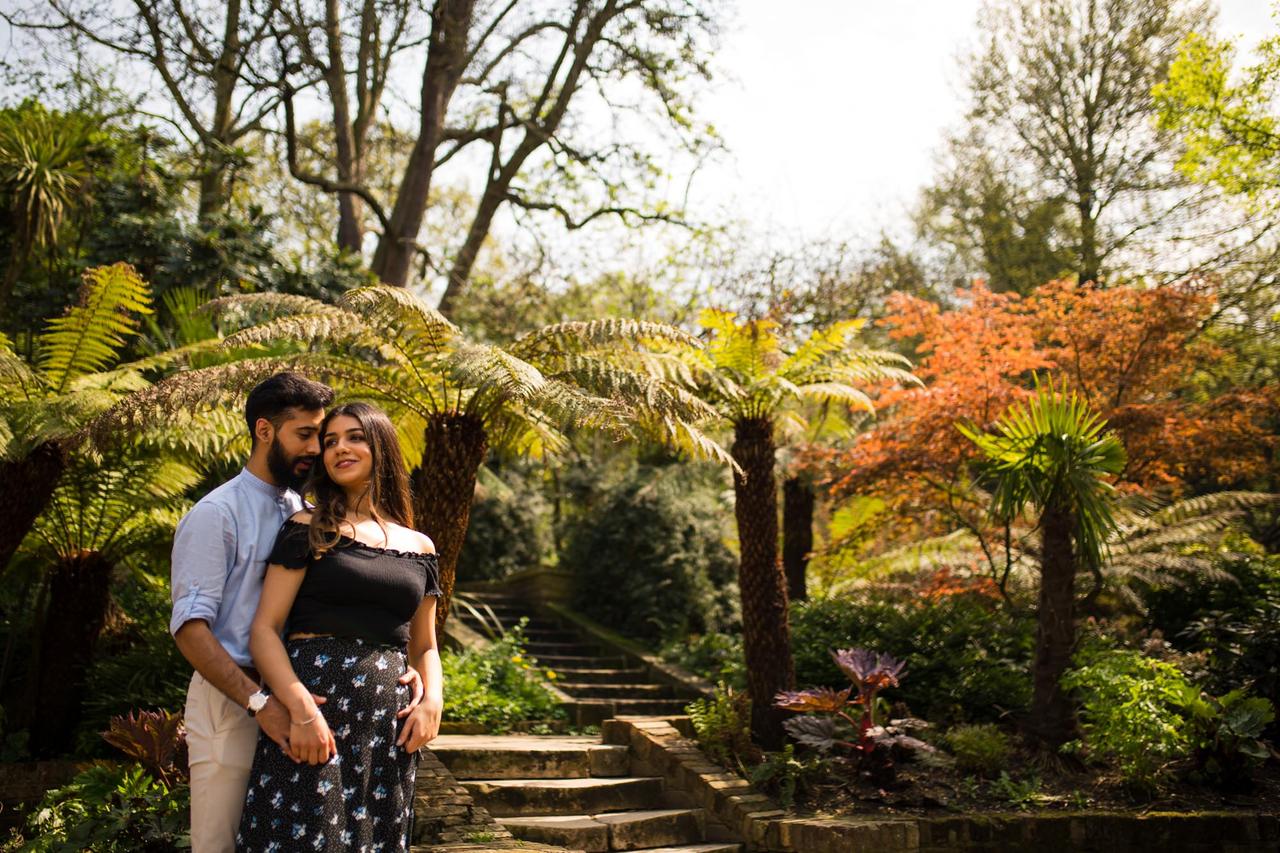 Image Courtesy: Bhavesh Chauhan Photography
Tea loving couples, Munnar is a must-visit place for you two on your wedding anniversary! If you think that Kerala is all about beaches and hot weathers, then you don't know what Kerala has to offer at all. Visit Munnar in the autumn-winter season and get mesmerised by the peace and tranquillity that this hill station has to offer.
And since you two are avid tea admirers, don't forget to visit the tea plantations of Munnar for the one-of-its-kind experience. You can either take a long and romantic stroll around the tea plantations, or you can visit one of the local tea centres to try and buy a variety of teas that you might have not even heard of before. In short, it's a true paradise for tea lovers.
How About Visiting Darjeeling?
Image Courtesy: Pujakedia
North East is all about witnessing the beautiful valleys, turquoise blue rivers and mountain ranges that look unreally enchanting to be true. If you are up for some cute fun for your wedding anniversary, then board the Darjeeling Toy Train from New Jalpaiguri station (West Bengal) and enjoy getting a quick tour of what this beautiful North-Eastern town is all about.
Darjeeling has beautiful monasteries, tea gardens, a zoo, Mt. Everest museum and some amazing market places to offer. Try the North-East version of momo and sip some of their local alcohol, while snuggling under a blanket and relaxing overlooking beautiful hilly-landscapes. The best time to visit Darjeeling is towards Autumn till the month of March.
In today's life of digitalisation, everything can be booked online. But this also means that the bookings sell-out well in advance. So it is ideal to book your flight, stay and other online tickets a few months in advance, making your wedding anniversary vacation a swift affair. All that you should think about while being on the trip is to make many pictorial memories and romance like never before.
We suggest that you sign a pact to keep the usage of your smartphones to a limited throughout your wedding anniversary vacation time. After all, such vacations are meant to be spent looking into each other's eyes, holding hands and whispering words of love to your partner. Throw in a gift or two for that added dose of awesomeness!
We are eager to know which destination have you finalised on visiting to celebrate your wedding anniversary.