Reasons to Consider Tree House Jaipur as Your Wedding Venue
When it comes to choosing a wedding venue in Jaipur, Tree House comes to mind at once. We share with you some reasons to help you decide. Take a look!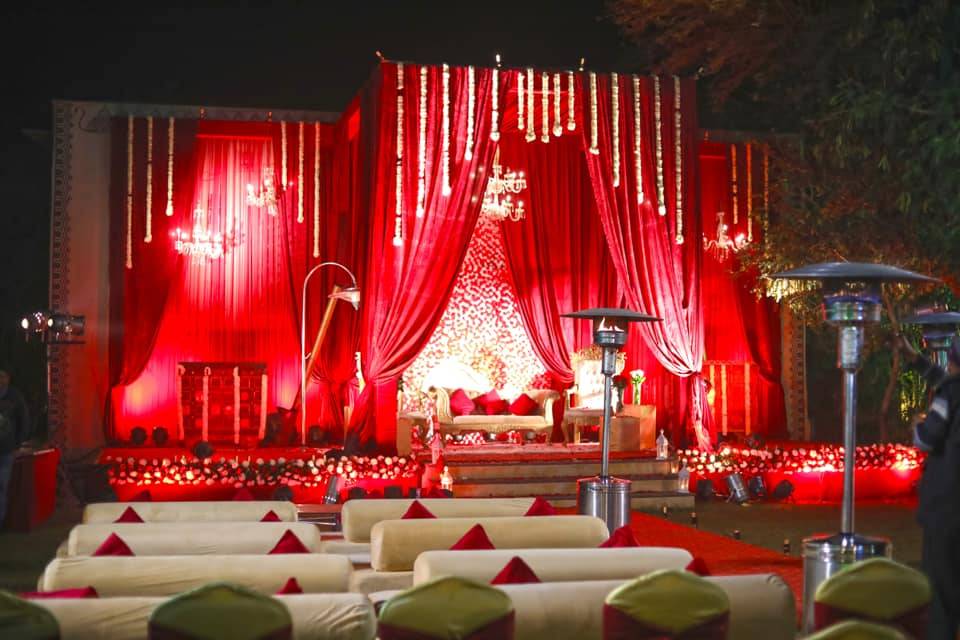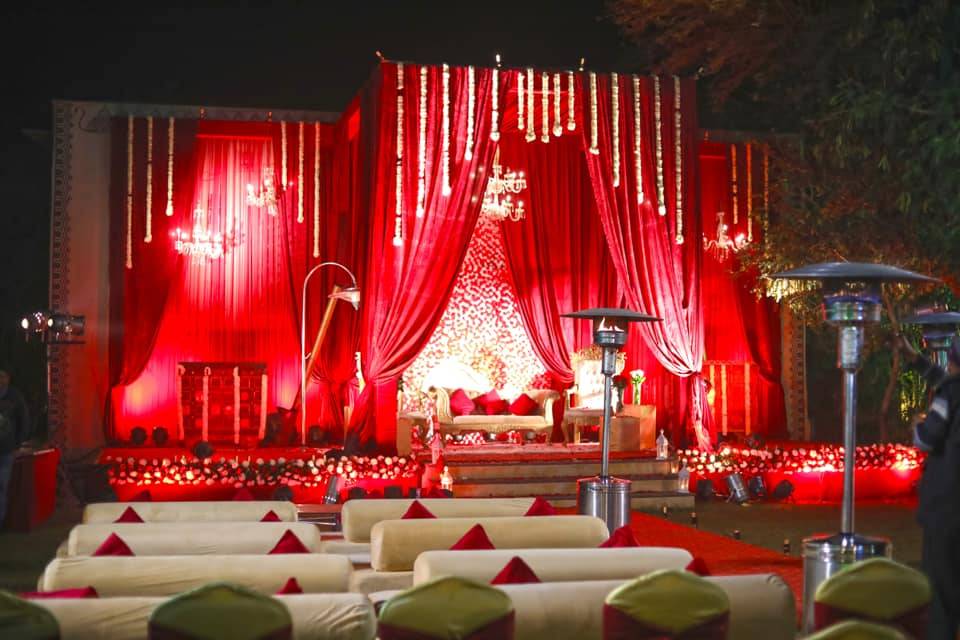 Image Courtesy: Tree House Jaipur
Indian weddings are well known for their opulent settings, larger than life venue decor, a great spread of delectable cuisines and more. Every aspect of an Indian wedding is grand and that is why the venue chosen must be grander than usual.
Destination weddings amidst natural surroundings are trending big time with many couples getting hitched in untouched locales where nature and luxury blend marvellously. If you are about to wed, then you ought to book your wedding at Tree House Jaipur for sure. Do have a look to know why you must give thought.
1. Introduction to Tree House Jaipur
Tree House resort in Jaipur, the Pink City is a fusion where rustic blends perfectly with luxury. The surreal charm of its serene landscape attracts many hungry souls looking for mental calm and peace. Boasting of world-class suites, bar, pool, and raw interiors, this resort is a must to be booked venue for your wedding.
2. Reasons to Consider Tree House Jaipur as Your Wedding Venue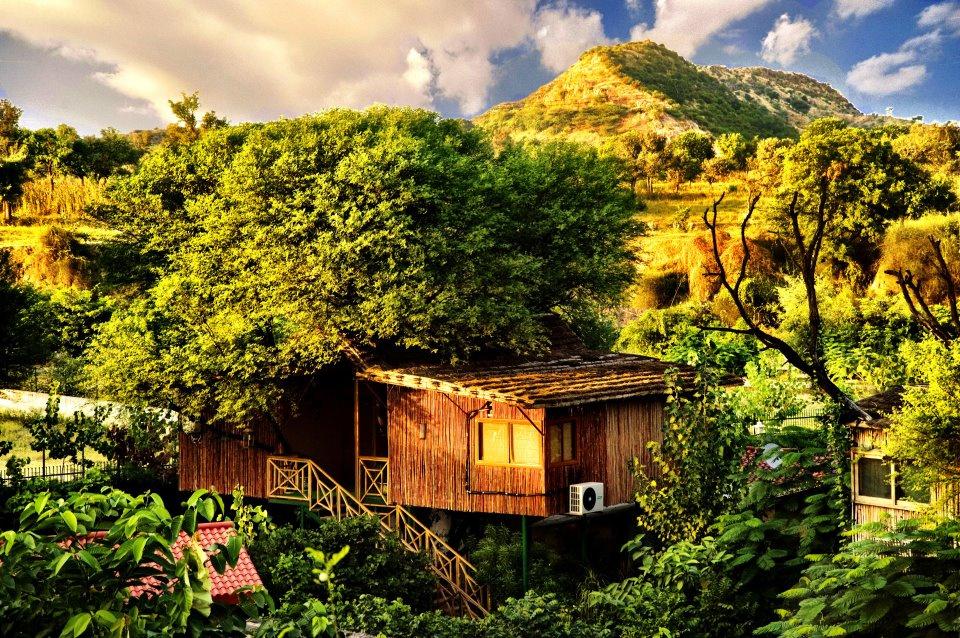 Image Courtesy: Tree House Jaipur
Since your wedding is the most special of all events in your life, it must be held at a place that overwhelms you in all sorts of ways. Tree House Jaipur is a resort that must find a place in your wedding venue hunting list. Why you may want to know? Well, here are the most obvious reasons why you must choose this resort over any other as your wedding venue.
3. Unparalleled Natural Beauty
The Tree House Jaipur is nestled amidst pristine natural settings that lend it a breathtaking look. The resort is quite away from the city's hustle and bustle, but, it never really creeps you up, knowing you are not that far away, and can always go back to enjoy its chaos anytime you want. It's a perfect place to host weddings where the guests look forward to celebrating in the lap of Mother Nature.
This resort has a distinct rustic charm that makes it very popular with couples wanting to tie the knot. Some highlighting features to make your jaws drop include a duck pond, water rivulets flowing through the resort and a majestic waterfall gushing its way down from 40 feet in height and a Buddha Cave.
4. Huge space for events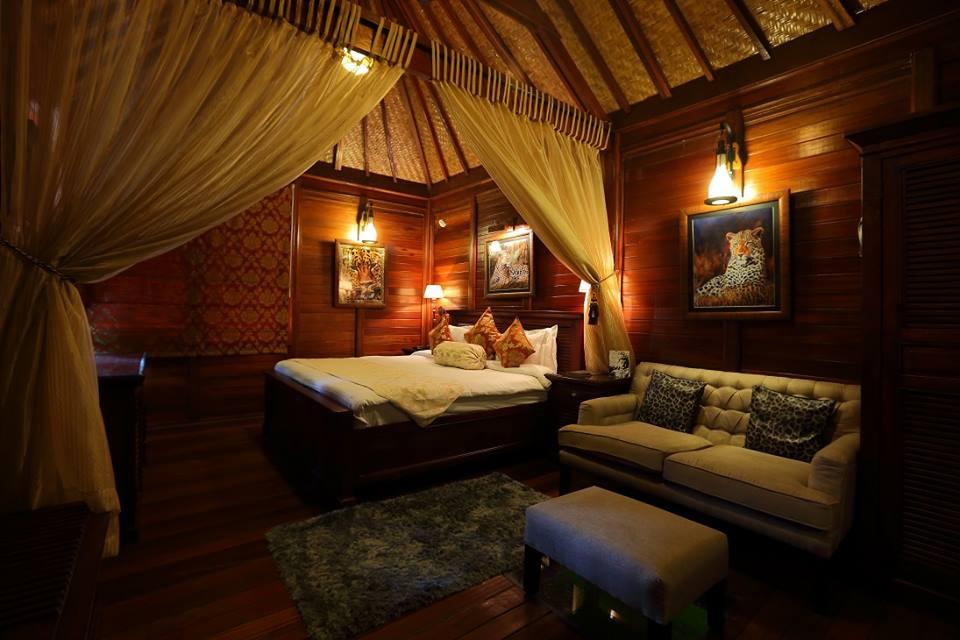 Image Courtesy: Tree House Jaipur
The resort sprawls across several acres of land, and therefore, is ideal for hosting grand weddings. There are many sites here perfect for organising wedding functions like Bridal Showers, Cocktails, Sangeets, and Receptions. Couples wanting to try themed weddings will find this place amazing and apt as there are a lot of opportunities to try.
5. Luxury accommodation
Guests would cherish your wedding for a lifetime when you book their stay at Tree House Jaipur as the resort boasts of some of the world's most gorgeous accommodation. The stay options are a sure shot way to make everyone enjoy your nuptials. Do take a look at some of the most stunning accommodation options at this resort:
6. The Nests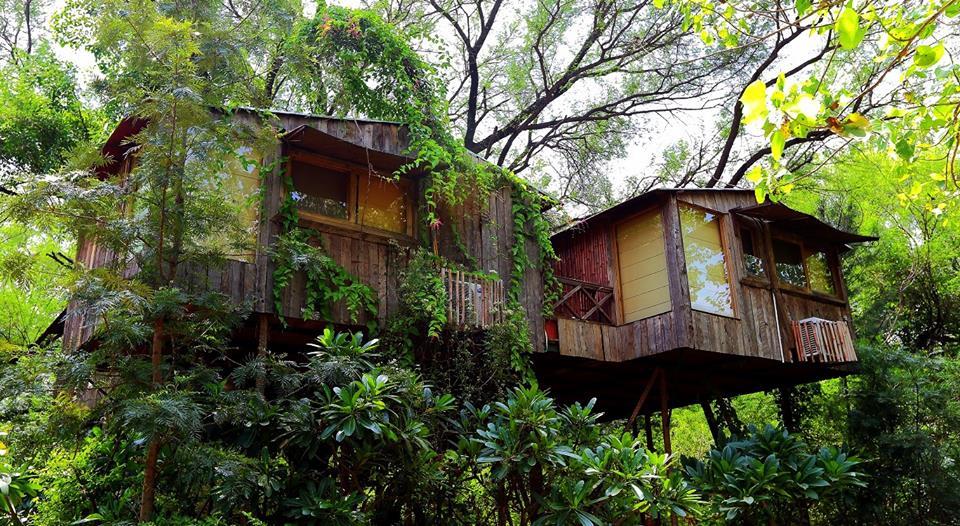 Image Courtesy: Tree House Jaipur
Give an experience of a lifetime to your wedding guests by booking their stay at the tree house's lodged atop Keekar trees. The nests have a distinct feel to them. Each nest has a branch present inside that makes its interiors look rustic.
Everywhere, you will see the traces of nature while enjoying the very best of modern luxuries like television and wifi. The private suites have private gardens and patios for indulging in photography. The most attractive feature of these nests are the bathtubs that make bathing a luxurious affair.
7. Overwater suites
There are nine over water suites that are nestled amidst pristine settings and feature jacuzzis and outdoor showers. The glass flooring with an underwater marine life is yet another feather in its cap. Most pre-wedding shoots can take place in such suites.
8. Romantic spots for pre-wedding shoots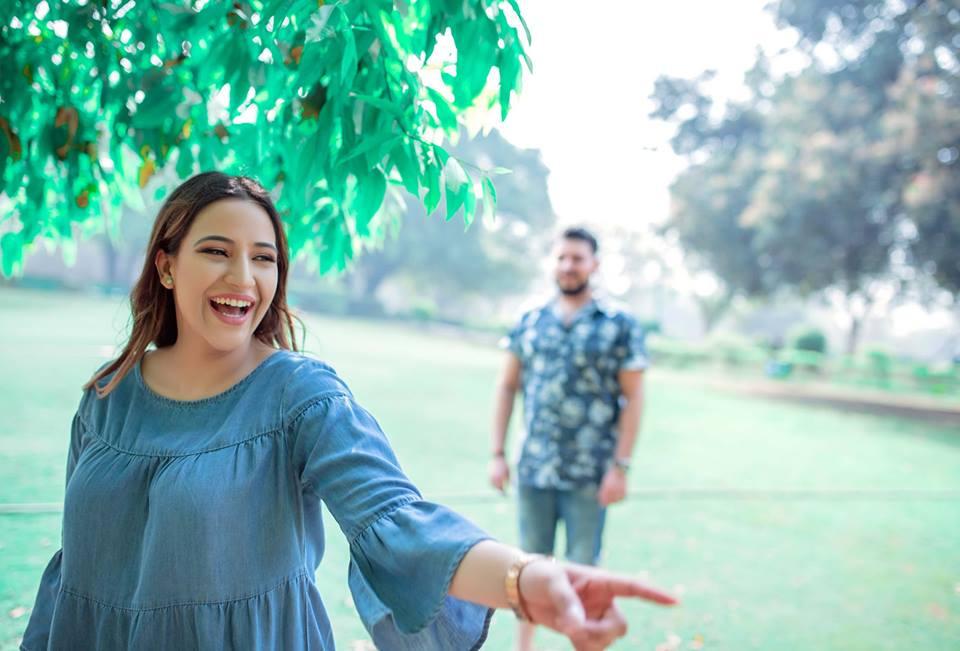 The Tree House Jaipur is an ideal place to take pre-wedding pictures. The Buddha Cave and the waterfall are a few of the many sites for indulging in shoots. For a romantic shoot, head straight towards the infinity gazebo deck that overlooks the Syari Valley. Even the adventure loving guests would find this resort interesting as they can take ATV rides here. The spa here offers world-class treatment, perfect for couples wanting to spend quality time with one another.
9. Luxury wining and dining
Another reason why you must pick this resort over others for your wedding is it's wining and dining option. The Machaan restaurant here is ideal for enjoying organic produces and is also perfect for having gala dinners and lunches.
The wooden bar called Peacock is 400 years old and is ideal for wedding cocktails. The Tree House Jaipur is a hidden gem of Rajasthan. Come here to get hitched, and you will not regret it ever!
What are your thoughts about hosting your wedding at The Tree House Jaipur? Let us know through comments.