Why Thread Work Bangles Make For The Best Wedding Favours
Looking for some inexpensive wedding favours for your ladies? How about gifting thread work bangles that you can do it yourself? Here is how to DIY at home.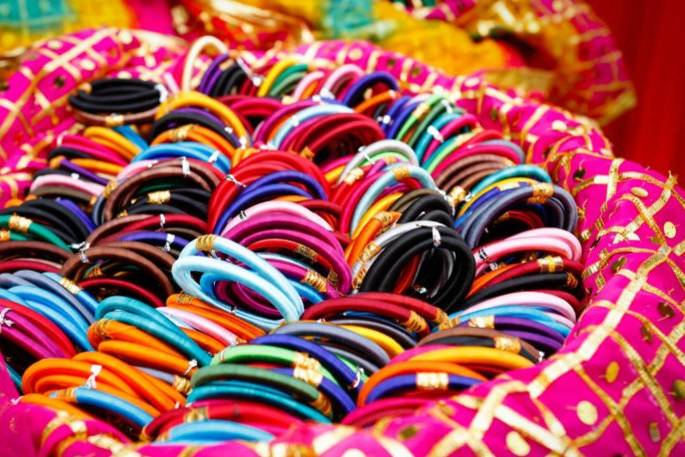 Are you a would-be-bride who is planning on gifting traditional wedding favours to your female guests? If yes, then why not gift adorable looking thread work bangles that can do it yourself?
Wedding functions like the Mehndi ceremony is the perfect time to gift these beauties to women guests. And now, you don't even need to buy them. All you need it some creativity to make these lovely looking thread work bangles. Read more on the topic below!
1. Doing it yourself is fun!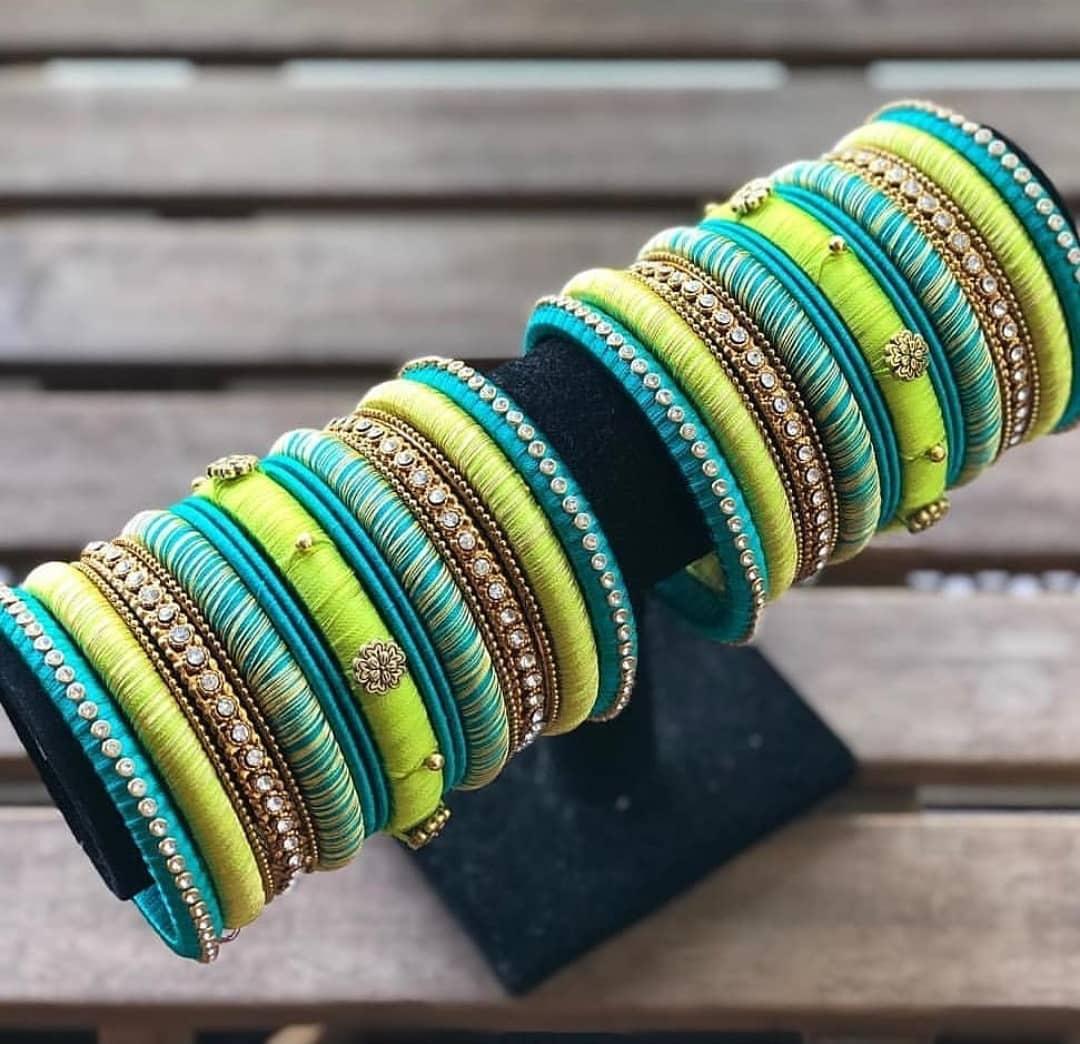 Image Courtesy: The Blush
Ask anyone and they will say that DIY is the ultimate way to having some real fun at a wedding. Handmade and personalised wedding favours are in vogue these days. Everybody wants to create something beautiful for the guests to take back home.
In your Mehndi ceremony, instead of your guests just sitting and gossiping around, tell them to create their own bangles that they can take back as favours. Create a favours booth and keep all the ingredients together. Your guests would take an active part and will remember how much fun they had at your wedding.
2. Follow the steps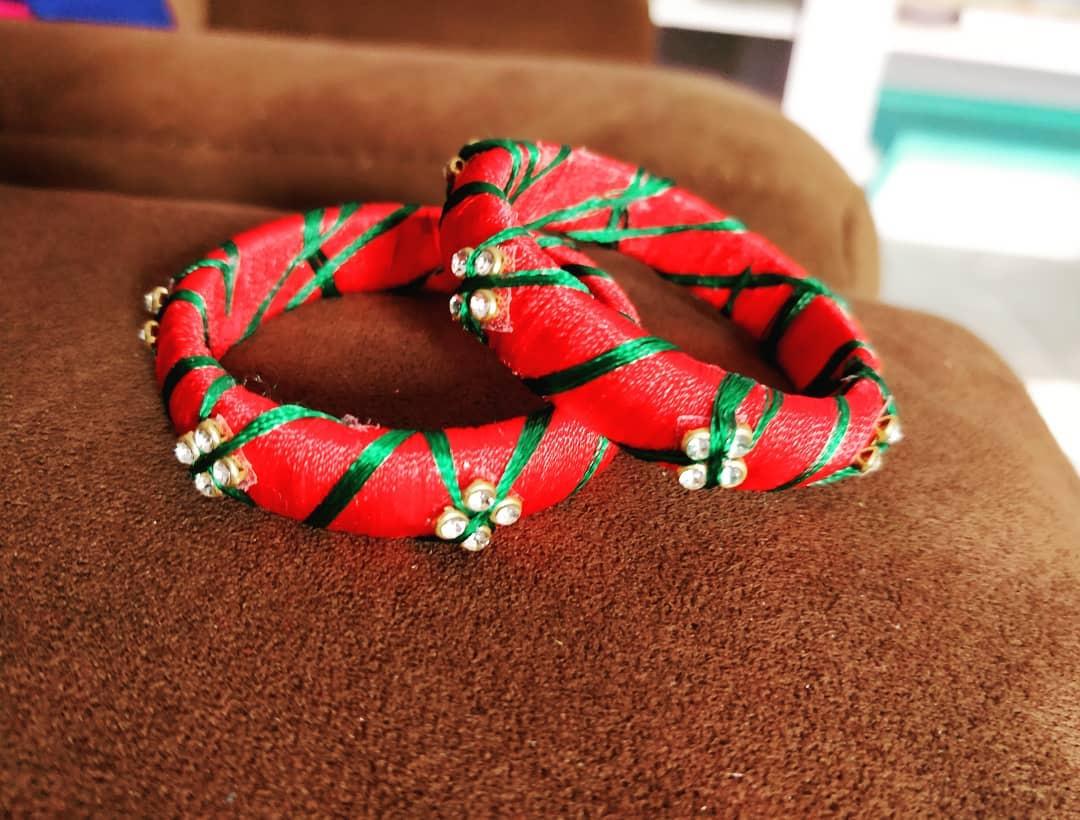 Image Courtesy: Jewel Trend
One has to follow the simple procedure that goes into creating these bangles. Here are a few easy breezy steps to move you in the right direction. Do have a look:
A. Wrap
Firstly, you need to wrap your silken thread that forms the basis for crafting the ideal thread work bangle. For this, you would need any coloured silken thread, glue, plastic bangle and a scissor.
Start by wrapping the silken threads around the bangle and glue each strand to cover the whole bangle. Keep the wrapped bangle out under the fan to dry.
B. Decorate the bangle
Once your silk rolled bangle dries off, add sparkles and other accessories to deck it up. Use any kind of accessory like bling, stones, beads as well as flowers. Match your accessories with the colour of your silk thread bangle. Use glue to stick these on the bangle.
C. Assemble in a colourful basket
After you have made all the thread work bangles, it's time to display them in a colourfully decorated basket. Keep the basket at the favours booth for your guests to take back.
3. Reasons to choose DIY silken thread work bangles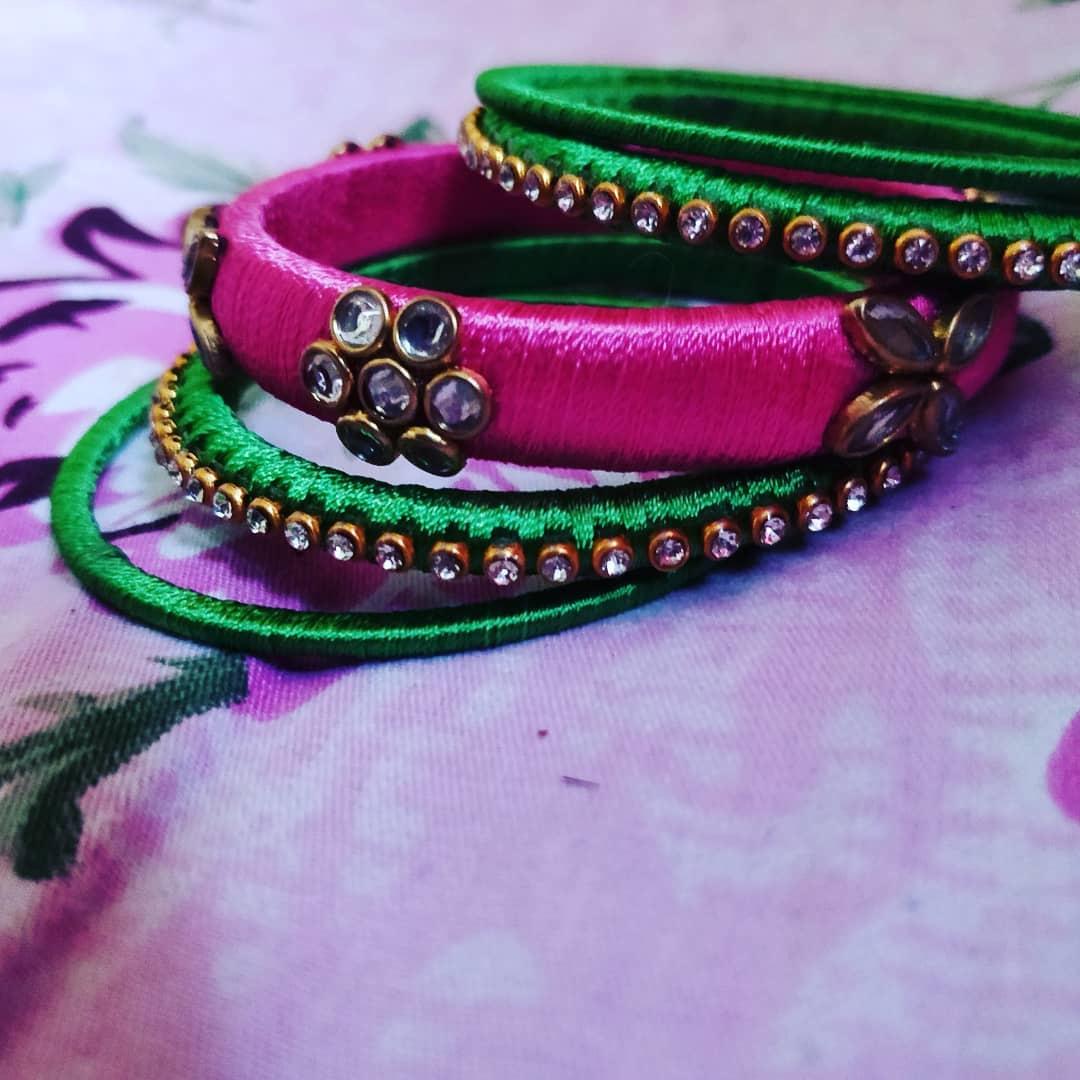 Image Courtesy: Jewel Trend
You must be wondering why these bangles should be given as wedding favours instead of other things? Well, there are several reasons for this.
A. It is economical
Weddings are an expensive affair, especially in India where they are regarded as a grand celebration. Even when you're having the big fat Indian wedding Why not try to cut down on some costs? Well, start by reducing expenditure on buying exorbitantly priced wedding favours. Simply, start making them at home!
Creating silk bangles is cheap and saves you a lot of money. You don't even need to make them yourself. Simply involve your guests in crafting their own bangles with the materials offered by you.
B. It is more personalised
In an Indian wedding, bangles are given a very special and respectful place. Be it the wedding decor or favours, bangles are always welcomed by guests. What can be more personalised than gifting beautifully crafted silken thread work bangles to all females present on your wedding Mehndi!
Just give them loads of materials to make and allow them to personalise each bangle to their tastes and likes. They will remember your wedding their entire lifetime!
C. It involves more fun
Who says a wedding Mehndi has to be about the bride only? Even female guests at her special day can make the most of it by creating their own favours. Have fun filled competitions between guests where everyone is asked to make gorgeous thread bangles. The one with the best-looking bangle wins the game.
4. Types of DIY thread work bangles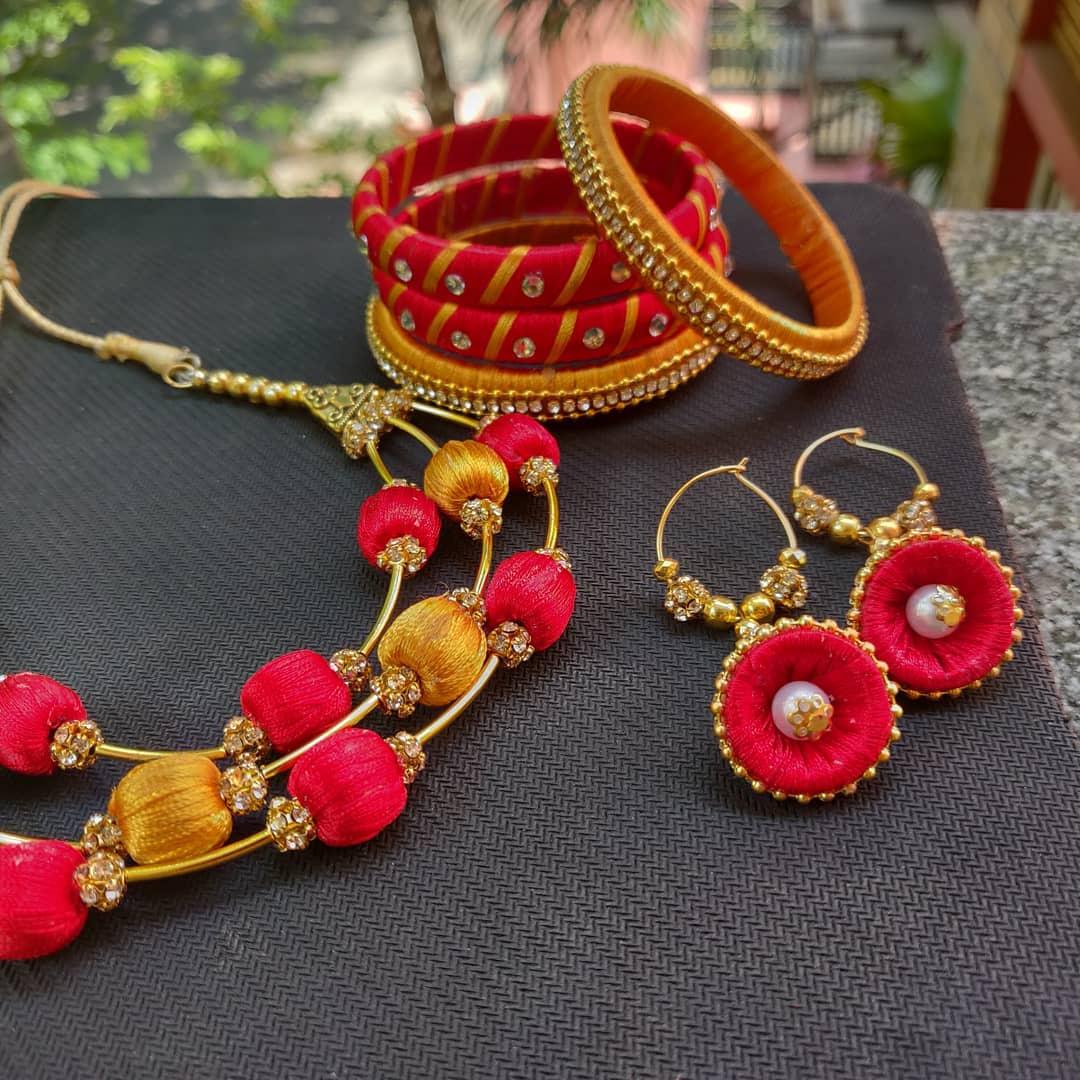 Image Courtesy: Jewel Trend Cocoon Jewels
There are different types of silk bangles one can create using various types of accessories. Some of these types are:
A. Bangles with golden chains and pearls
Create a gorgeous pair of bangles with gold chains and pearls. These types of bangles look very traditional and are perfect for gifting to guests.
B. DIY bangles with crisscross
The criss-cross pattern on the bangles looks stunning to the eyes. One does not need too many accessories to decorate these bangles except silken thread of any shade, stones, glue and scissors. Weaving a criss-cross pattern, however, is a little tough and takes time.
C. DIY bangles with checks
Of the other two mentioned above, this type of thread work bangle needs more materials as well as more artistic hands. But, no doubt, it looks stunning. The checkered pattern is created using different shaded silken threads, beads and stones.
From simple to more intricate, these thread work bangles are in trend as far as wedding favours are concerned. Give these to your guests and see the smile on their faces!
What are your thoughts about creating thread work bangles? Let us know through comments.