The Wedding of a Professional Makeup Artist With Her Photographer Beau
Nikita & Rishab met through professional collaborations at first and then decided to tie the knot. The details of their beautiful wedding ceremony are here for inspo!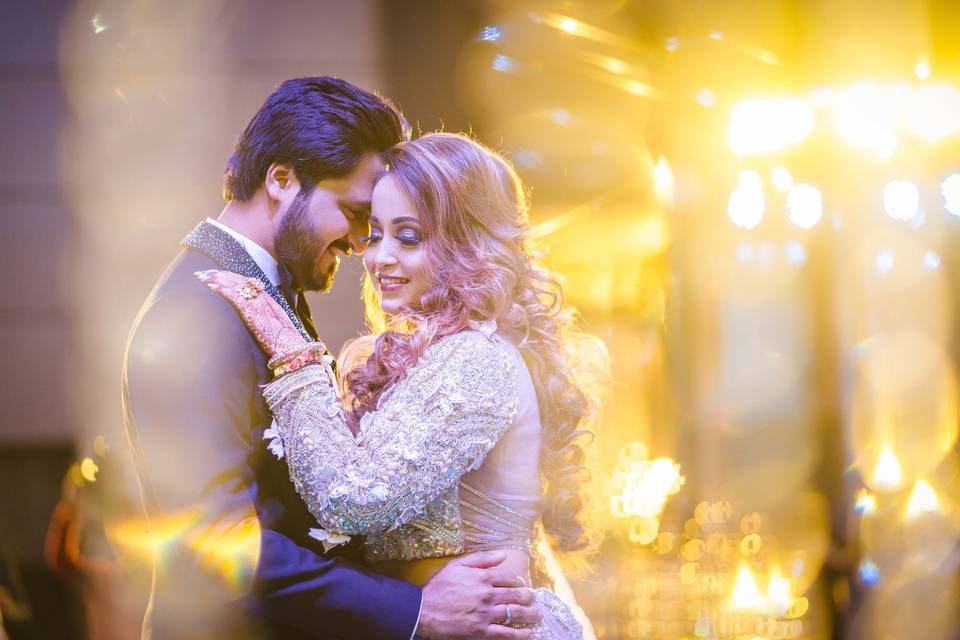 "First best is falling in love. Second best is being in love." These words by Maya Angelou are gold and resonates with every lover out there. The journey of falling in love and being in love is indeed a beautiful one that leads up to a promise of forever and exchange of vows and a wedding! Each and every journey is a story of a lifetime and we know it and to celebrate one such story, we are here to tell you about Rishab and Nikita's wedding.
It started with business collaboration until they decided to tie the knot. Such is the story of Rishab and Nikita who fell in love, oh-so-beautifully. Read on to know more about their beautiful wedding for inspiration!
How They Met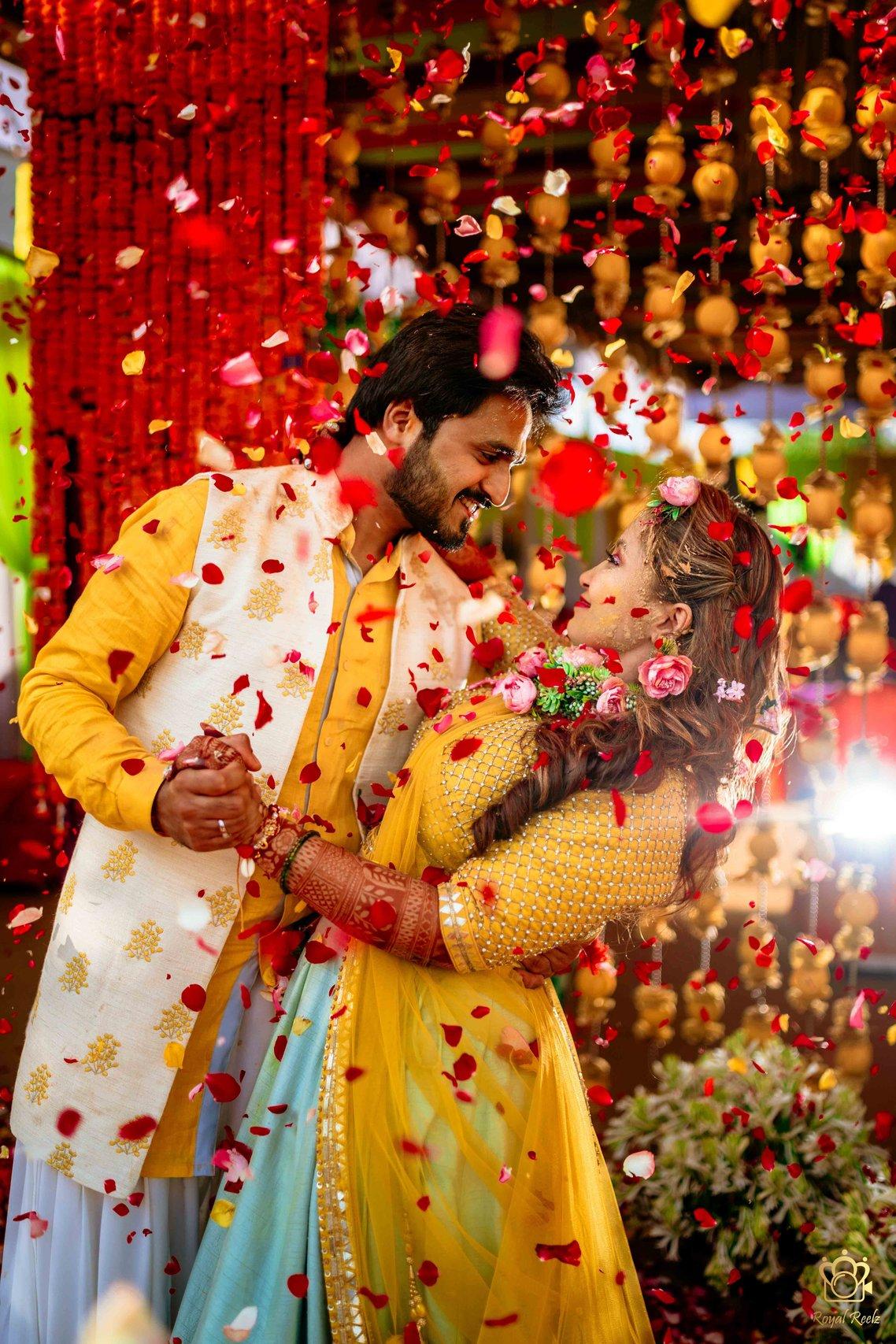 When two creative personalities from the wedding world crossed each other's paths, fireworks were bound to happen. What started as a simple client collaboration transformed into a life-collaboration. The bride Nikita, a makeup queen, gradually fell for the photography genius groom Rishab of RoyalReelz. While love blossomed between Rishab and Nikita, talks of marriage brewed between their families too. It was a perfect bargain of both love and arranged marriage, and we can actually call it 'a match made in heaven.'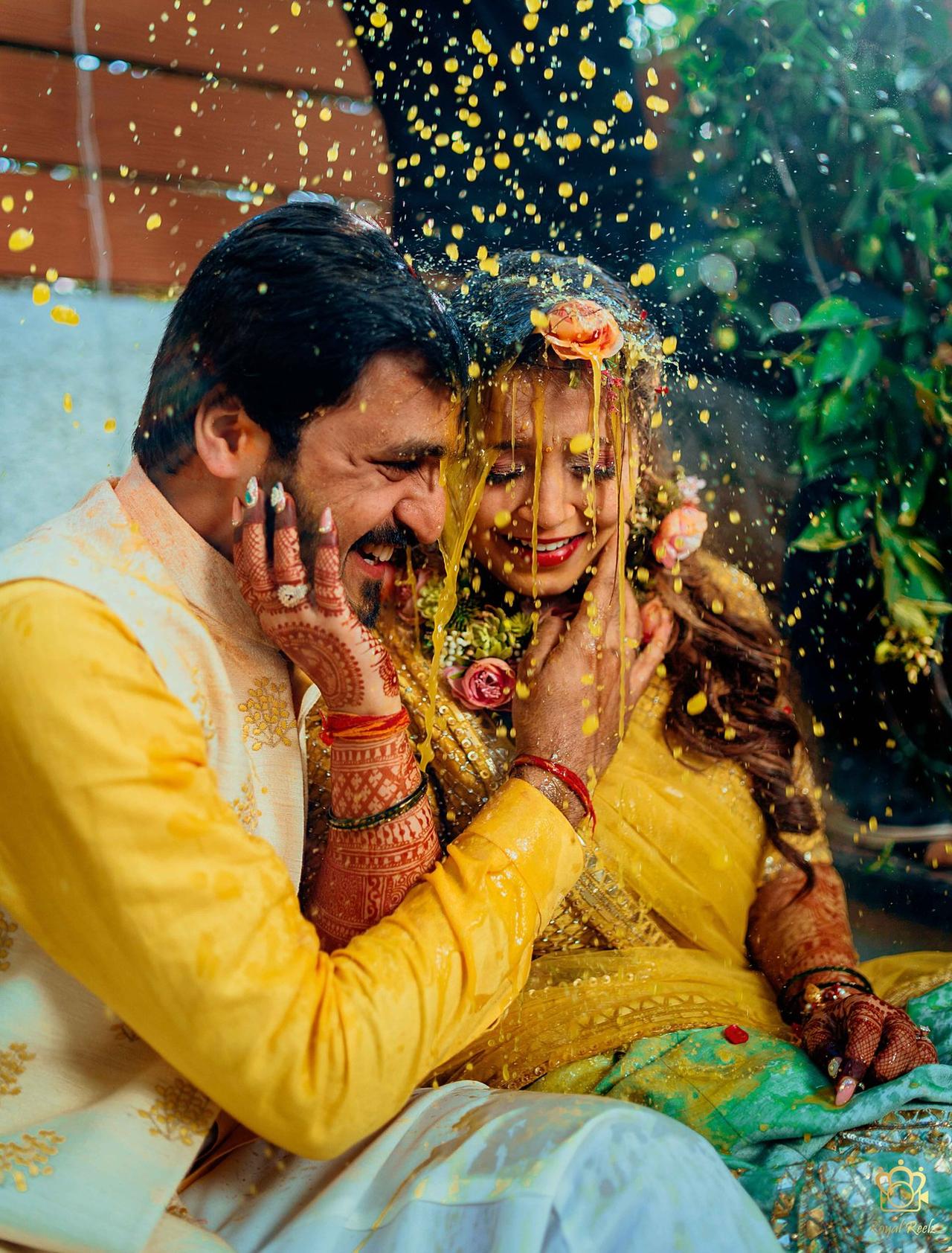 The courtship period that led to their wedding was no short of a romantic novel. From sharing long drives to sharing delicious milkshakes, from grand surprises to sweet little gestures - the couple poured their hearts into each other and how.
The Wedding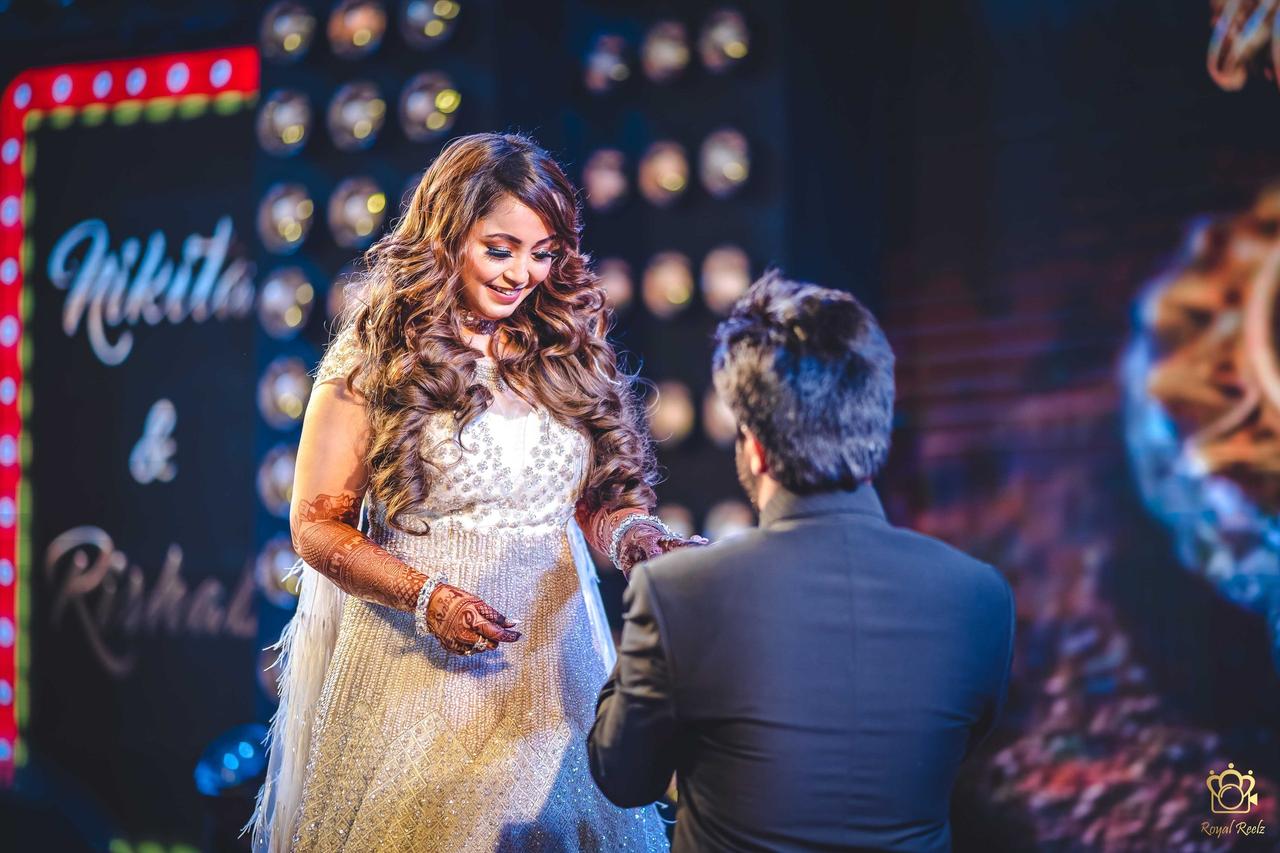 Rishab and Nikita have not only seen numerous weddings owing to their profession but have also been an integral part of many. Hence, their vision for their wedding was elaborate and very very particular. They anchored on a grand fairytale sundowner winter wedding and worked the other details around that. Their wedding was the right alloy of a traditional wedding with a modern flair. They ensured to add a unique touch to each of the events, something that resonated with their style and creativity.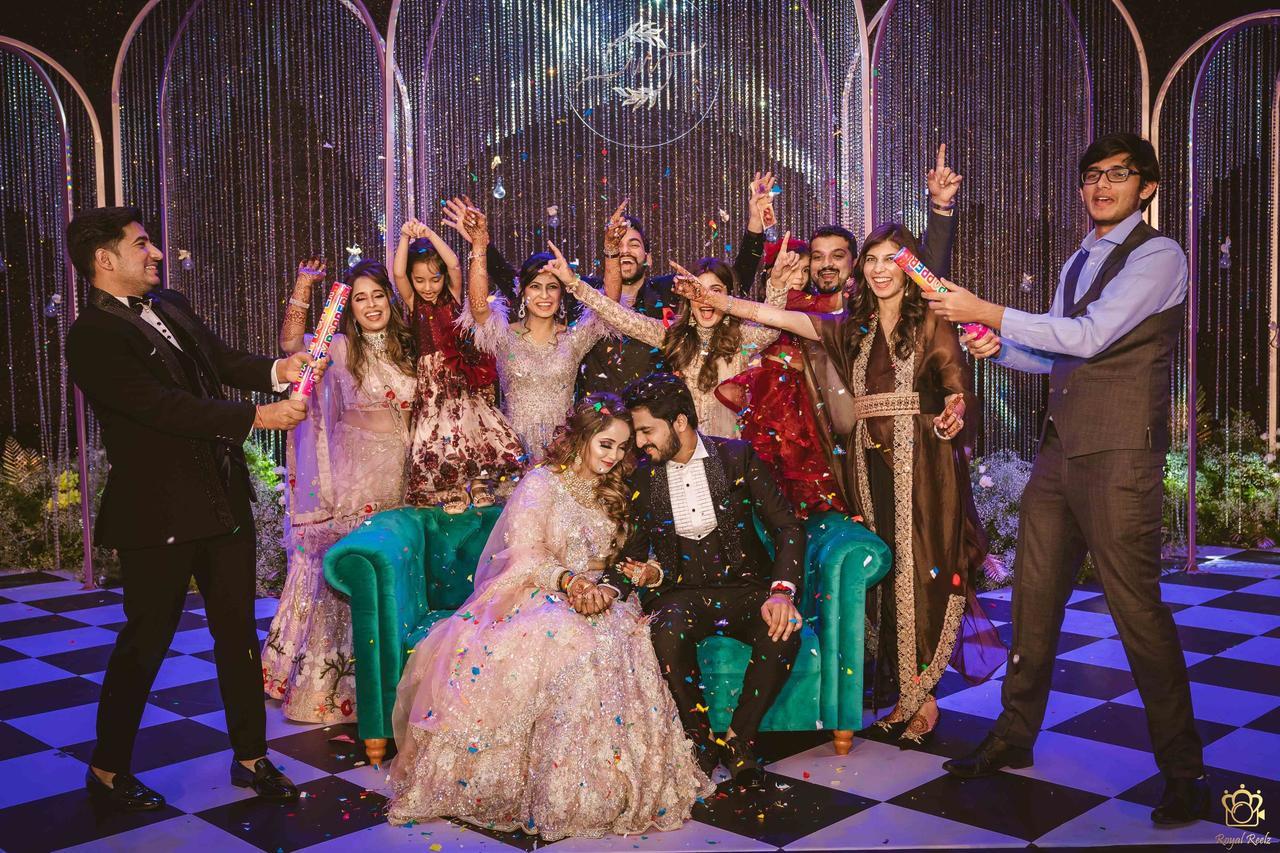 Their wedding was eccentric and filled with quirky functions. A directive and intricate Mehendi ceremony were followed by a dreamy dance proposal at the sangeet. Three Haldis followed suit, of which one was a fun family getaway with beautiful photoshoots. The trailing cocktail party was a blast with bold black outfits and sore feet. All of these happening festivities were sealed off with a heart-melting reception and phera.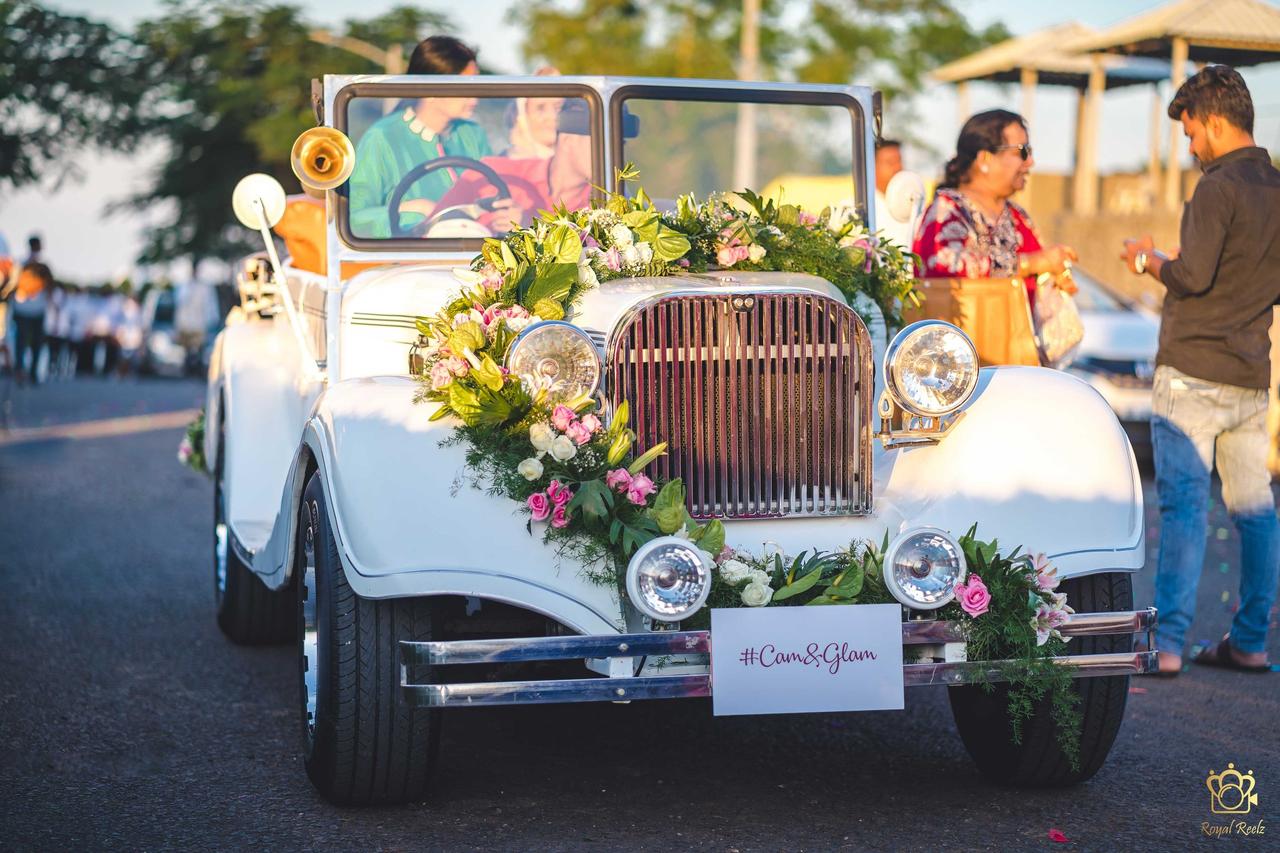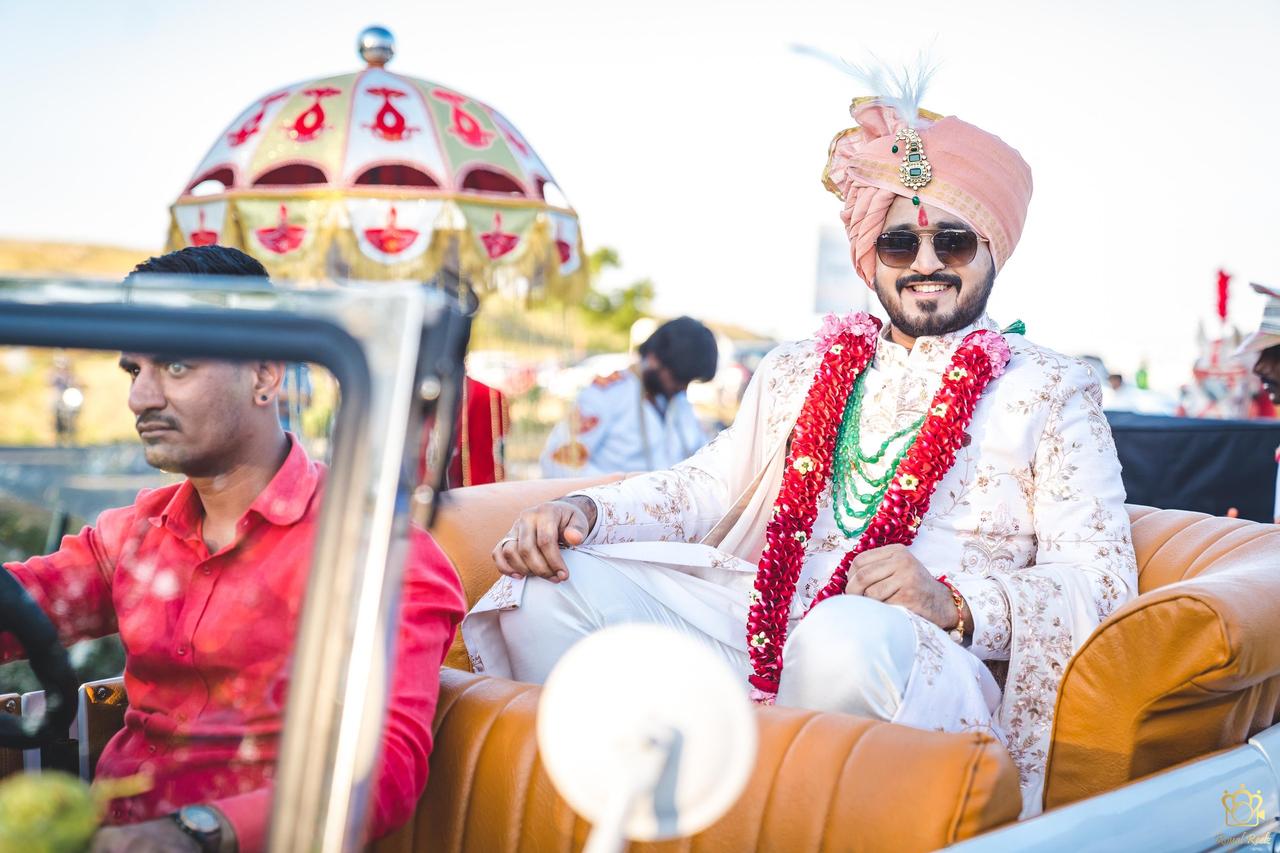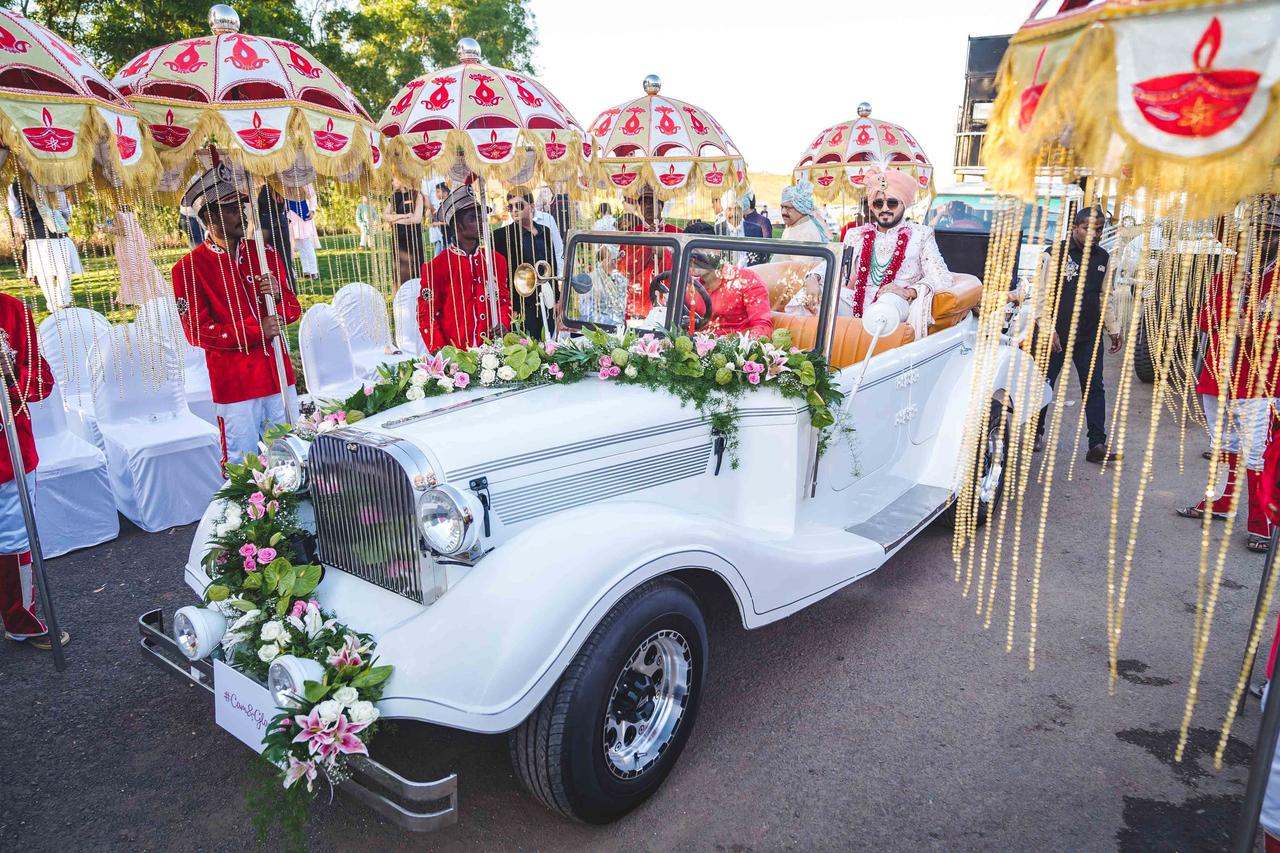 On the bride's request, the groom entered with the baarat in a vintage car. Rishab and Nikita then set foot into a lush green lawn surrounded by majestic mountains delicately decorated with pastel and floral arrangements. They took in the beauty around them while walking on a mirrored aisle, that reflected the sky in its pretty colours.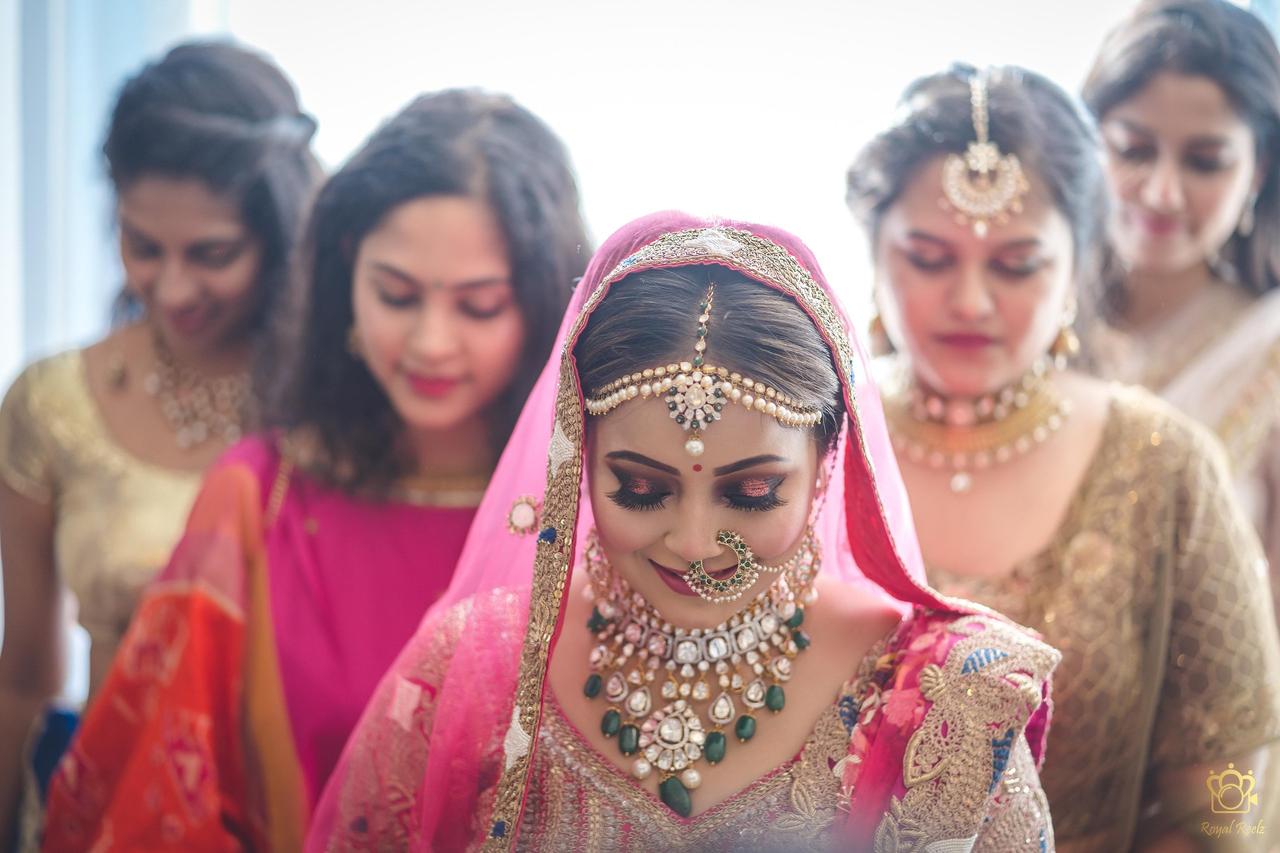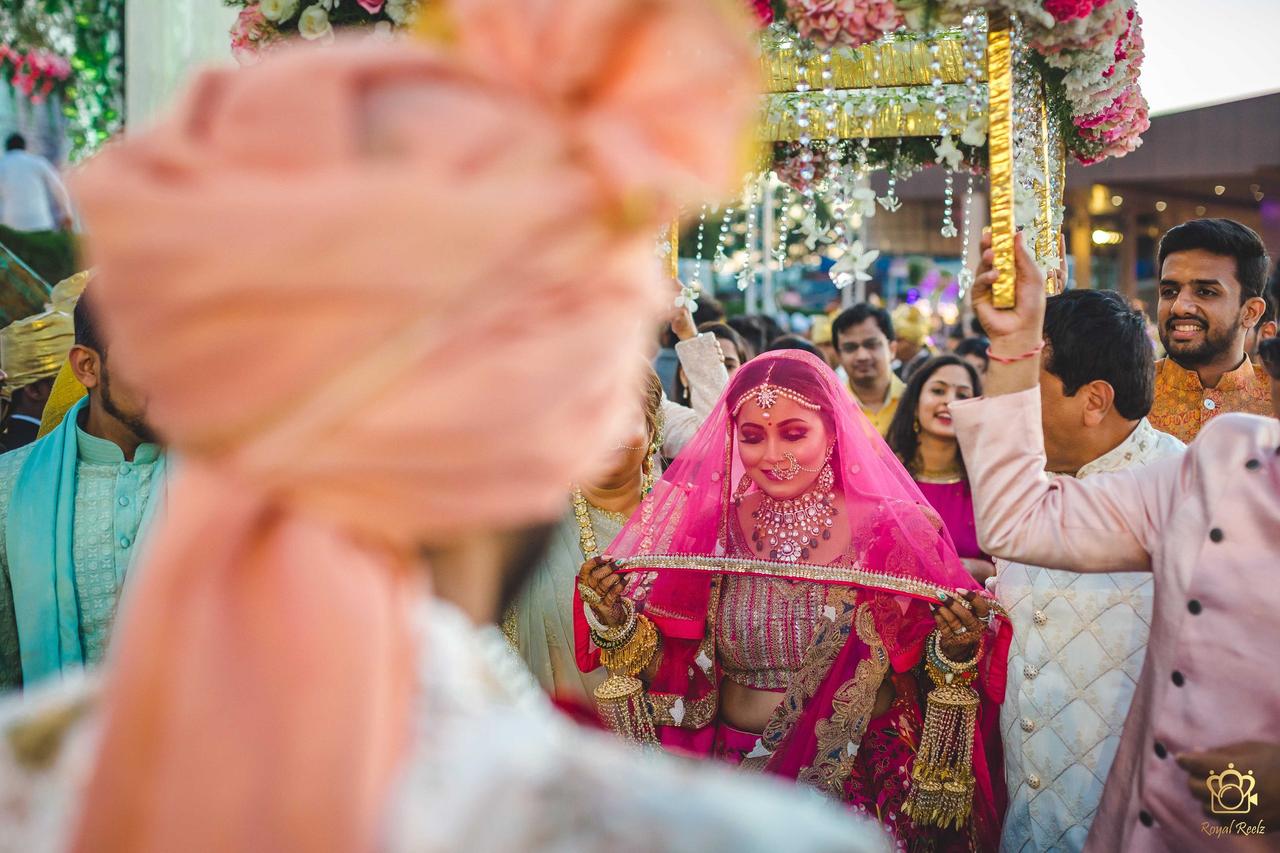 Rishab and Nikita walked towards the aisle in unison of their past, present, and future towards the mandap. All eyes were set on the mesmerising couple as they were about to take the biggest most perfect step of their lives. A musical phera was concluded with a Jaimala ceremony as the sun went down in bright hues of crimson in the backdrop.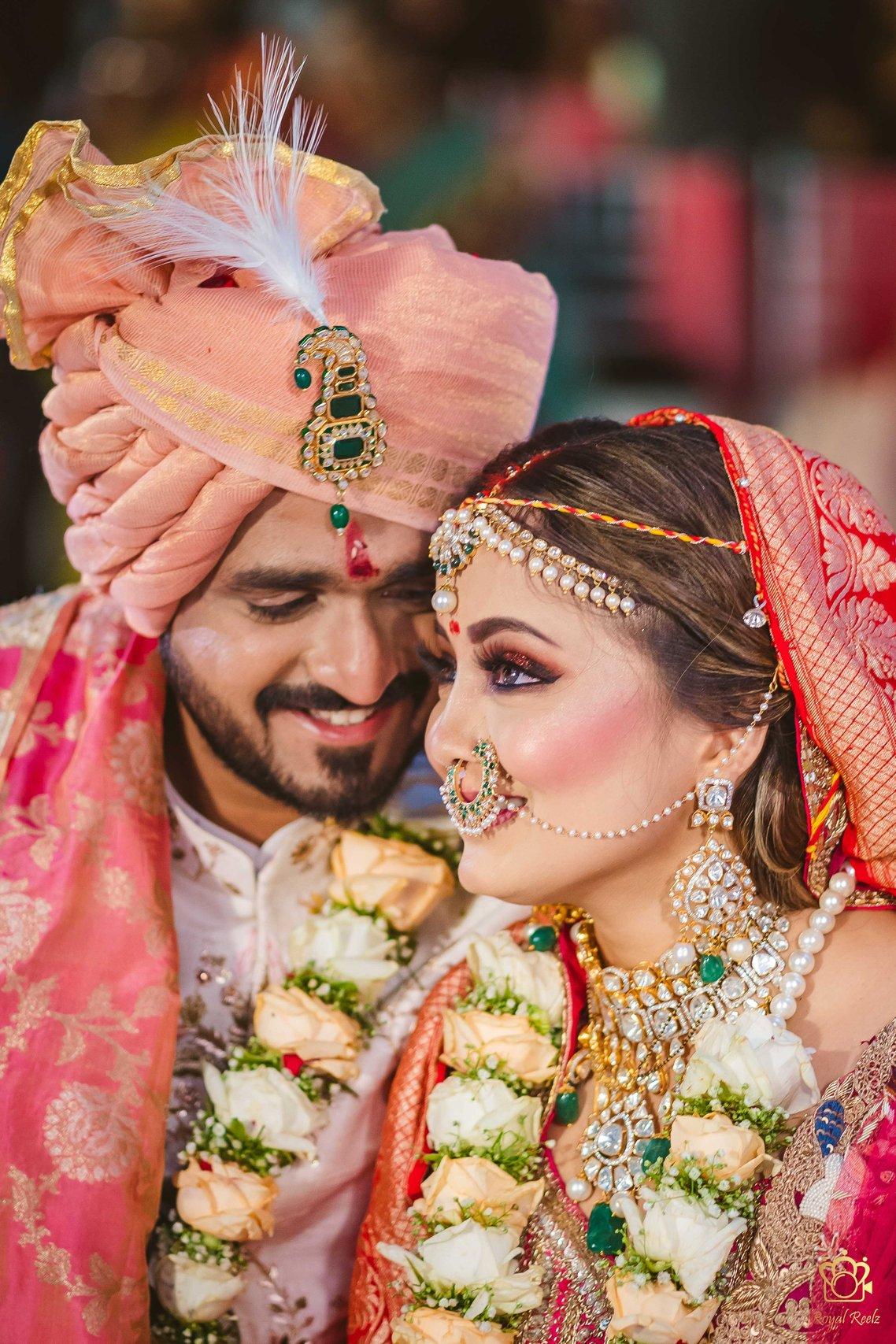 At this sundowner wedding, while the sunset, the love of Rishab and Nikita rose and shone brighter. The cold winter evening had warmth in the air that was radiated by their love. Rishab and Nikita's love sent the hazy dull clouds of predicted rain back and instead filled the sky with affection and happiness. In short, it was a beautiful wedding of a beautiful couple with a beautiful story at a beautiful venue.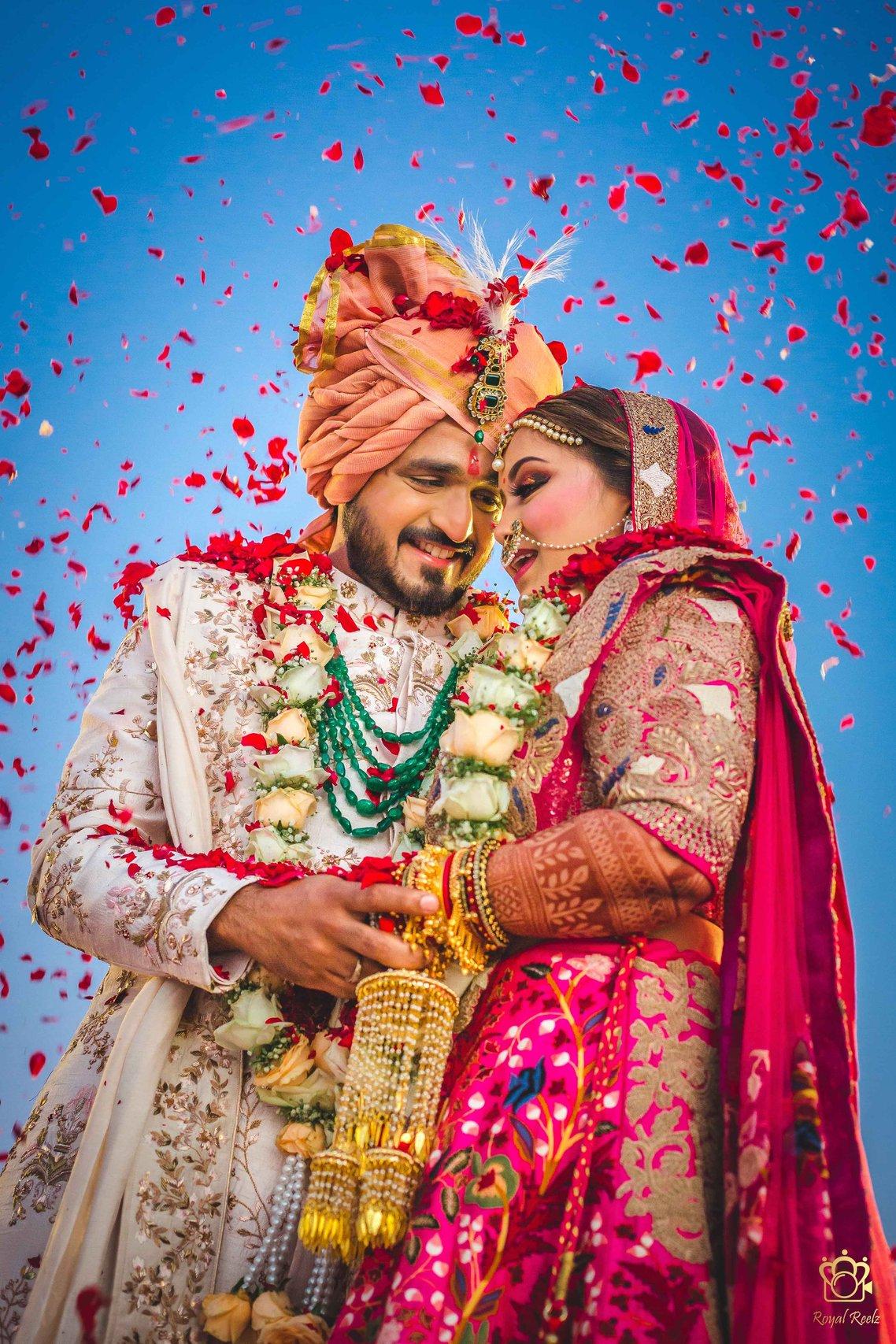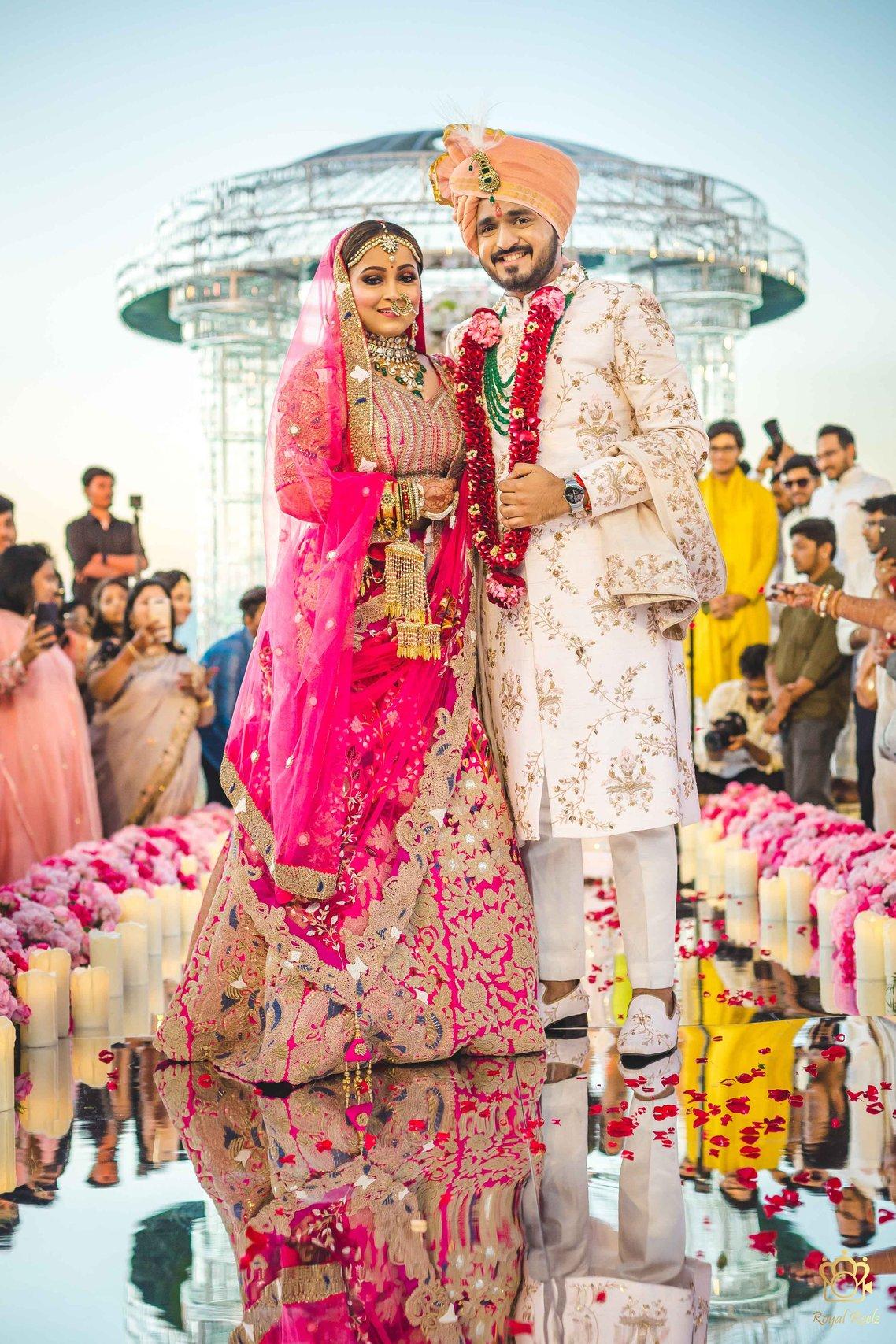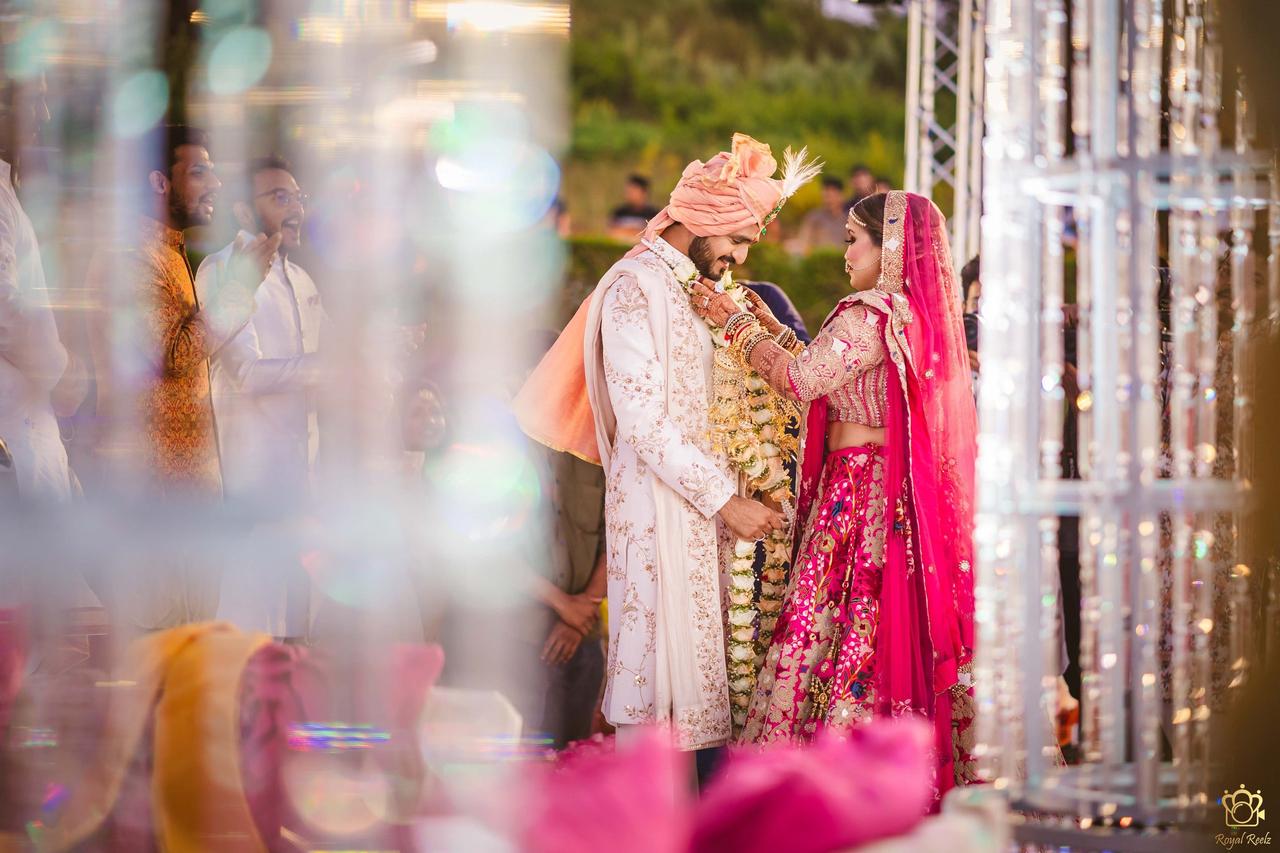 Note: All images sourced from RoyalReelz.
If you are planning to host a detailed and flawless wedding of your own, you must get in touch with the ace professionals on board with us right away.
The Dream Team