Your Choice of Saree Colours Can Reveal a Lot More Than Just Your Wardrobe Preferences! Here's How
Not just the silky textures or flowy drapes, even the colours of sarees can make us gravitate towards them. If you tend to pick the same saree colours over and over, here's what it could mean!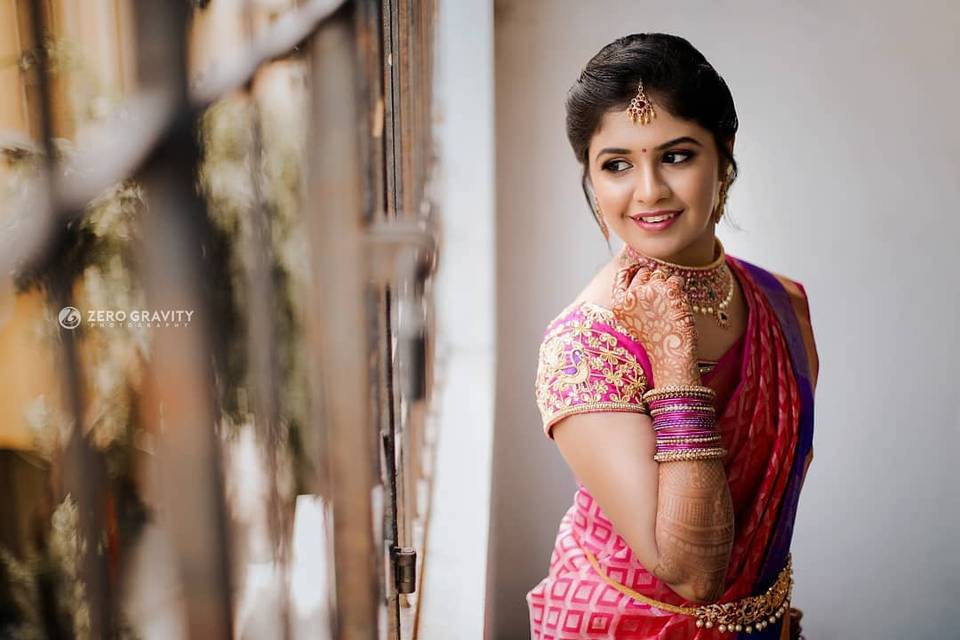 Colours do not just add fun to life but invoke a range of emotions and feelings too. Experts believe that colours have the power to impact our mood as well as personality. The colours of your outfits, too, can tell a lot about you and also prove to be a means to understand someone's character traits. If you have a favourite colour or a colour that makes you come alive, it can predominantly impact your aura. So, let's check out what your choice of saree colours says about you!
1. Passionate red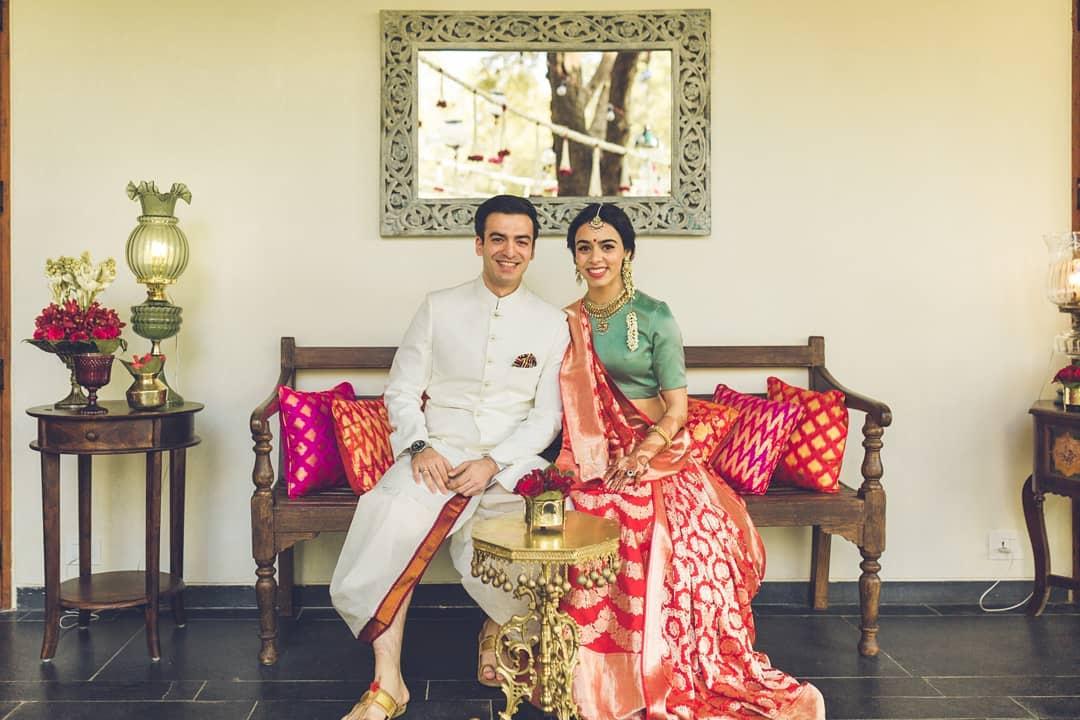 Red is the colour of energy, passion and tenacity. For instance, when you choose a red Banarasi wedding saree, it represents that you're going to exhibit your strong will, ambition and strength. The lovers of red colour also tend to live their lives to the fullest with desire and enthusiasm. A red saree also signifies that you're impulsive and assertive but a little impatient.
Need we mention this colour oozes a lot of effortless sensuality too?
2. Romantic pink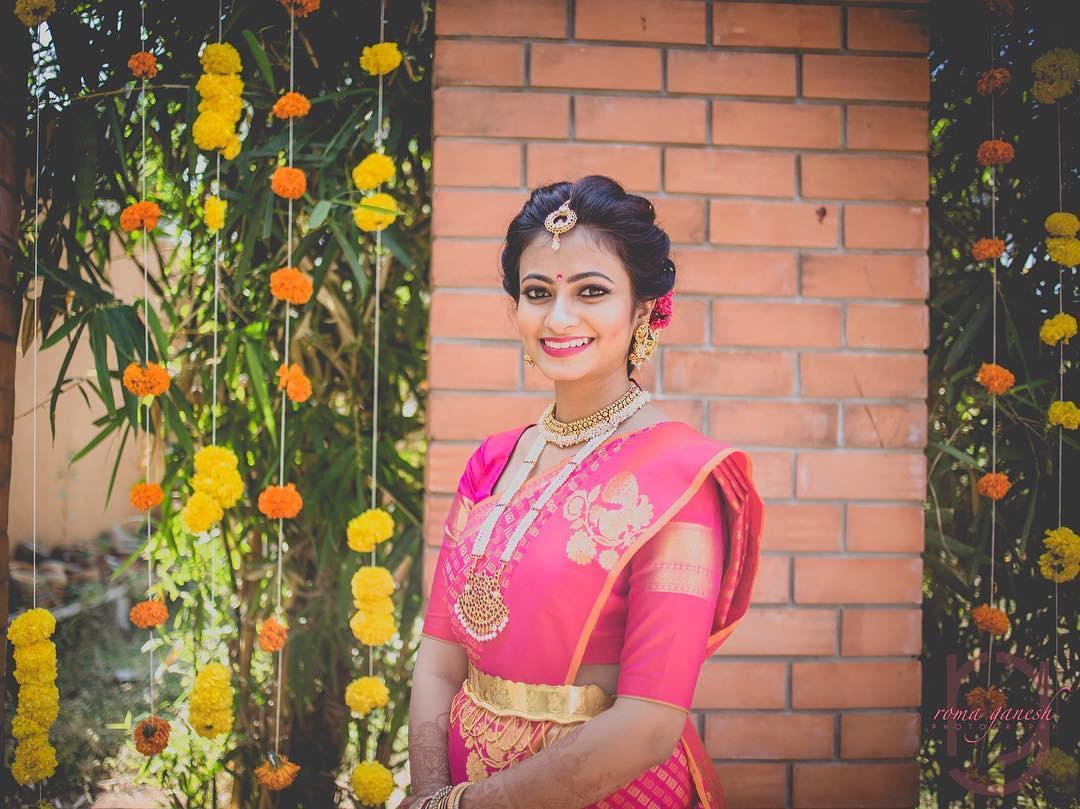 Surely, most girls favour pink colour but it impacts their personality too. Girls who mostly pick pink over all other saree colours are romantic, optimistic, kind and fun-loving. They have a strong need to be liked by others and can shower unconditional love on almost everyone; they also know how to provide comfort when needed. Albeit, pink is often associated with ultimate femininity, it is actually a colour that shows a balance between the masculine and feminine side.
You can also opt for pink makeup in your every day look to highlight this personality trait of yours.
3. Calm and composed blue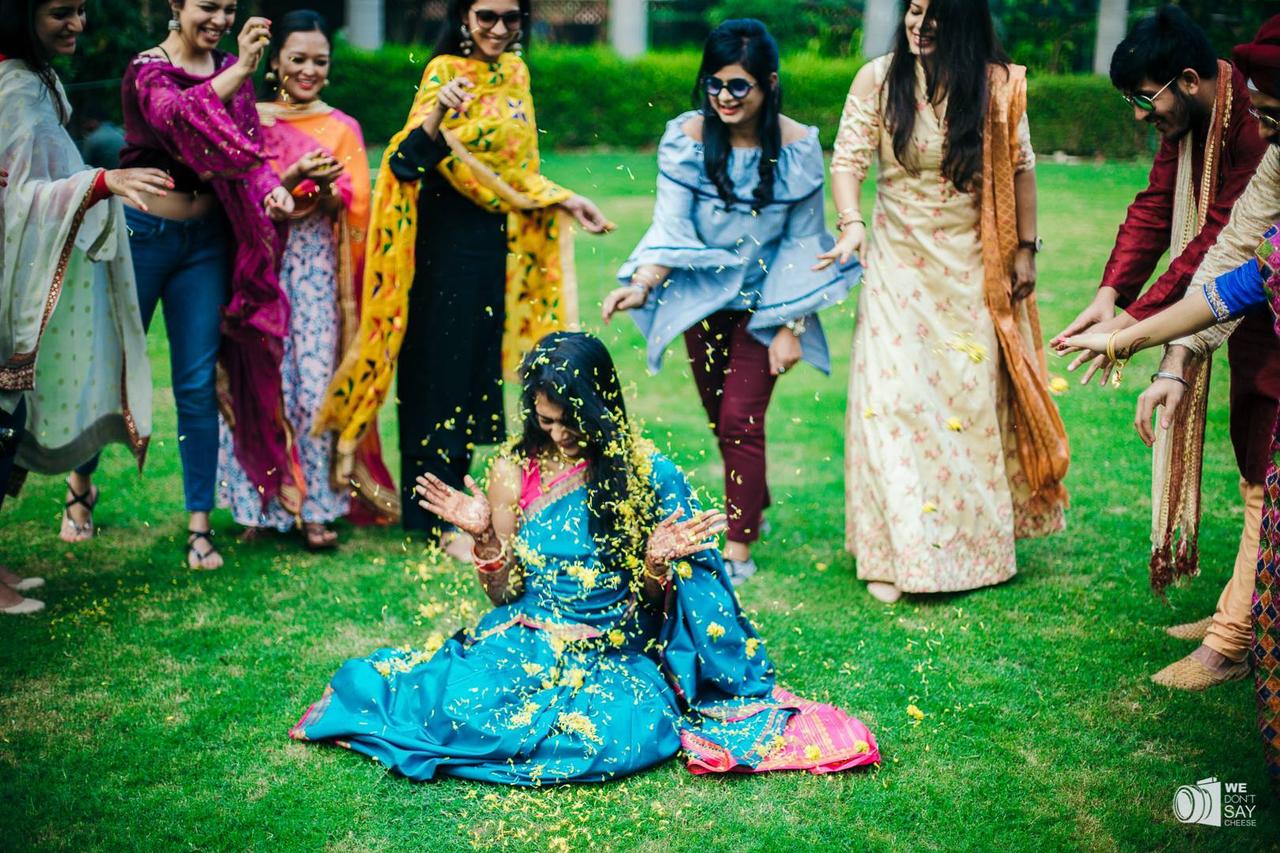 When it comes to saree colours, if blue is your constant pick, chances are you're very idealistic. At the same time, you have a very peaceful nature that craves harmony. You're also quite reliable and sensitive. Blue coloured sarees are also chosen by girls who are shy, courteous, sympathetic and kind. In a nutshell, blue lovers are the epitome of calmness and poise.
Go for a blue theme at your wedding to let others know exactly how much you love this colour.
4. Multifaceted black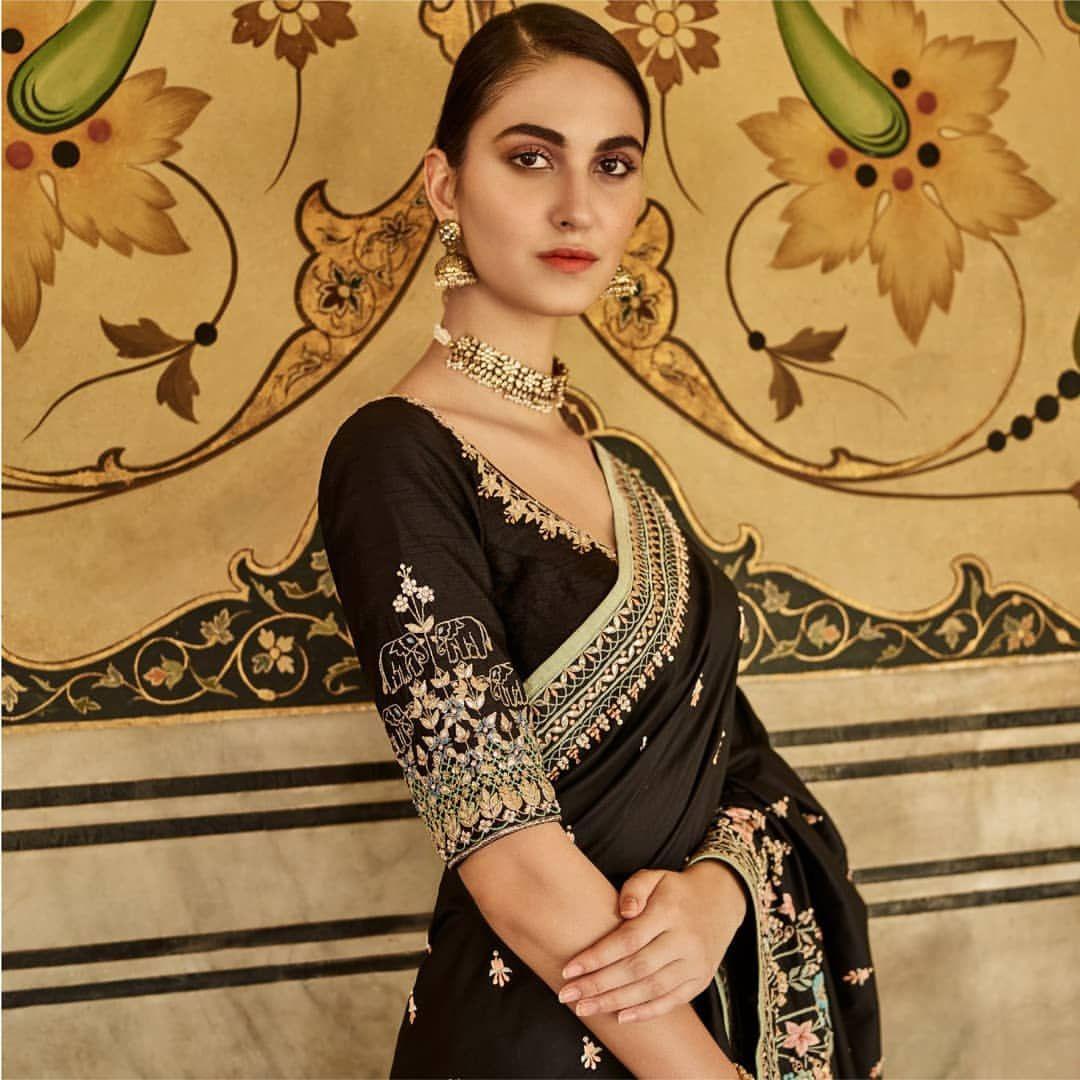 Among all the saree colours available, if you still pick black, here are some secrets about your persona. Girls who love black are often very sophisticated, artistic and sensitive. While we won't call them an introvert, these girls like to be a little mysterious and secretive. You are also ambitious but very emotional. That said, girls who wear black lead the most colourful lives. They are classy, bold and eye-catching!
How about ditching the herd and going for a black lehenga for your wedding look?
5. Pocketful of sunshine yellow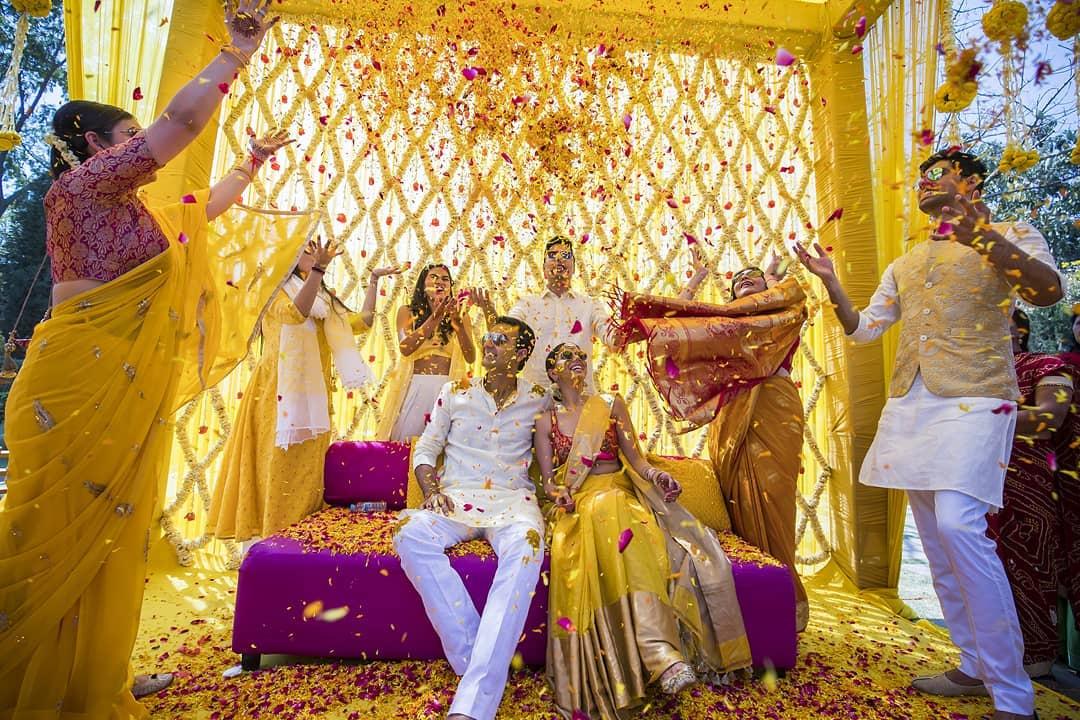 Associated with freshness, happiness and positivity, yellow colour can majorly affect one's personality. If you have picked a yellow saree for wedding, you're surely a perfectionist and a dreamer. We also know you're a learner for life who tends to find happiness in almost everything. Chances are your aura has already been compared to sunshine on multiple occasions. Who wouldn't love your cheerful, entertaining and smile-inducing self, after all?
6. Empathetic green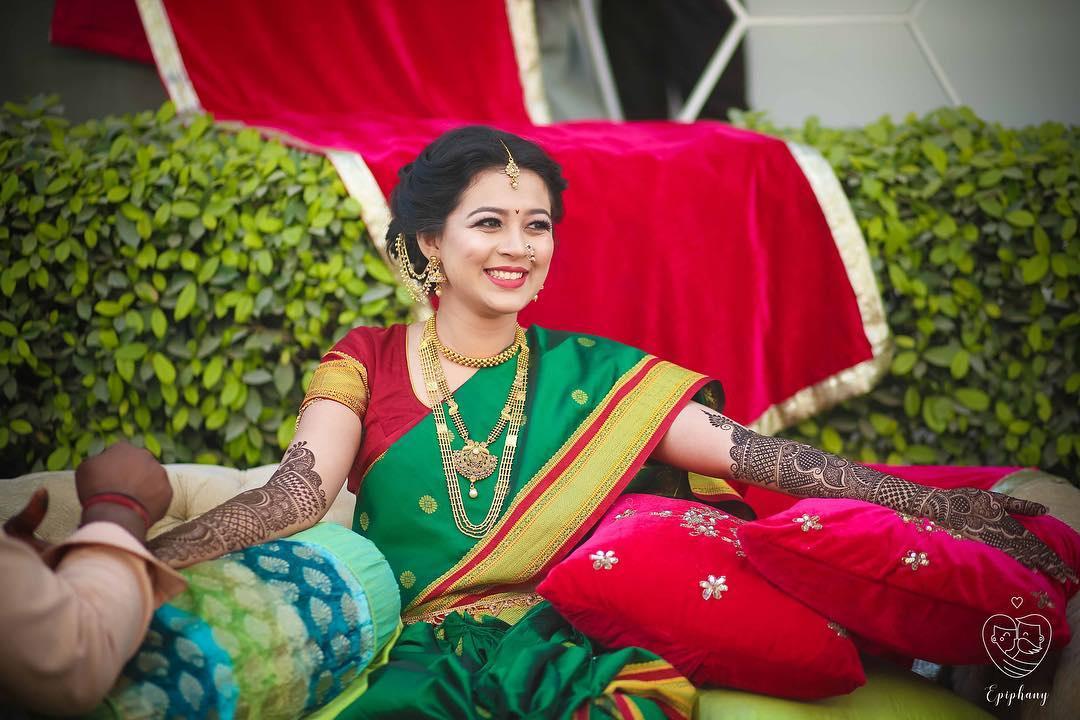 Green hues are also quite popular in saree colours and they imply your need to love and be loved. Girls who pick the green colour for their sarees are loving, caring and frank. Green lovers also tend to lead a more active social life, hence are often the life of the party. This colour also shows a sense of prestige and depth in your character.
A green lehenga is always in style too, just saying.
7. Brown – simple and sober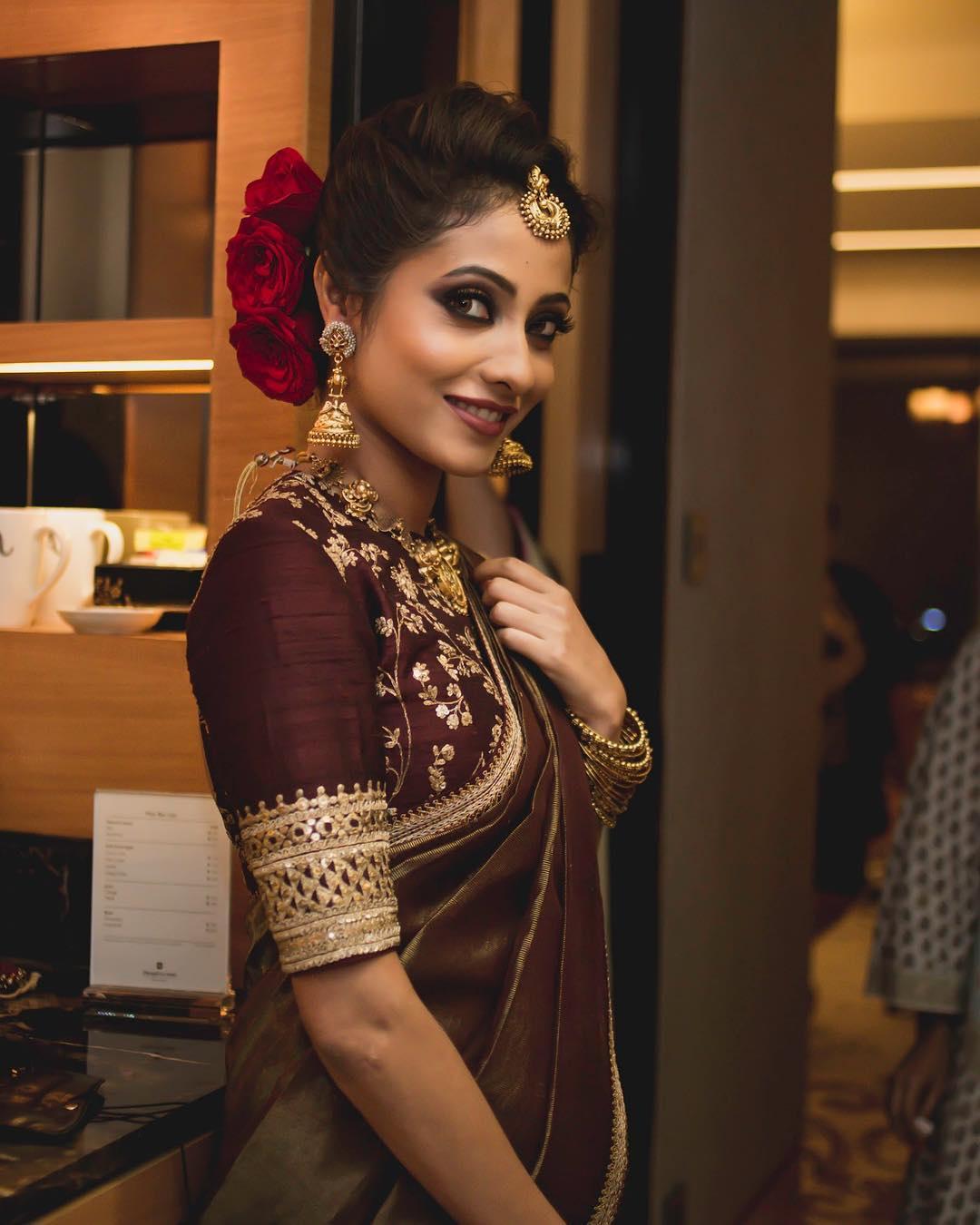 Reliable, intelligent, rational and simple - that's how easily one can describe a brown lover. They also enjoy a simple, non-materialistic life that's stable and peaceful. At a wedding, if you're looking for a strong-willed, rooted girl, definitely strike a conversation with a girl who's wearing a brown saree. If you ditch all bright saree colours to pick brown, it shows that you're a dreamer with a colourful imagination.
8. Attention-loving orange
If you see most social butterflies in orange sarees, don't think of it as a coincidence. Girls whose favourite colour is orange love socialising and are often the most-respectable in their groups. These girls don't like to be a wallflower and would rather fetch all the possible attention. If you wear an orange saree, you'll be perceived as a problem-solver who can overcome any challenge.
9. Magical purple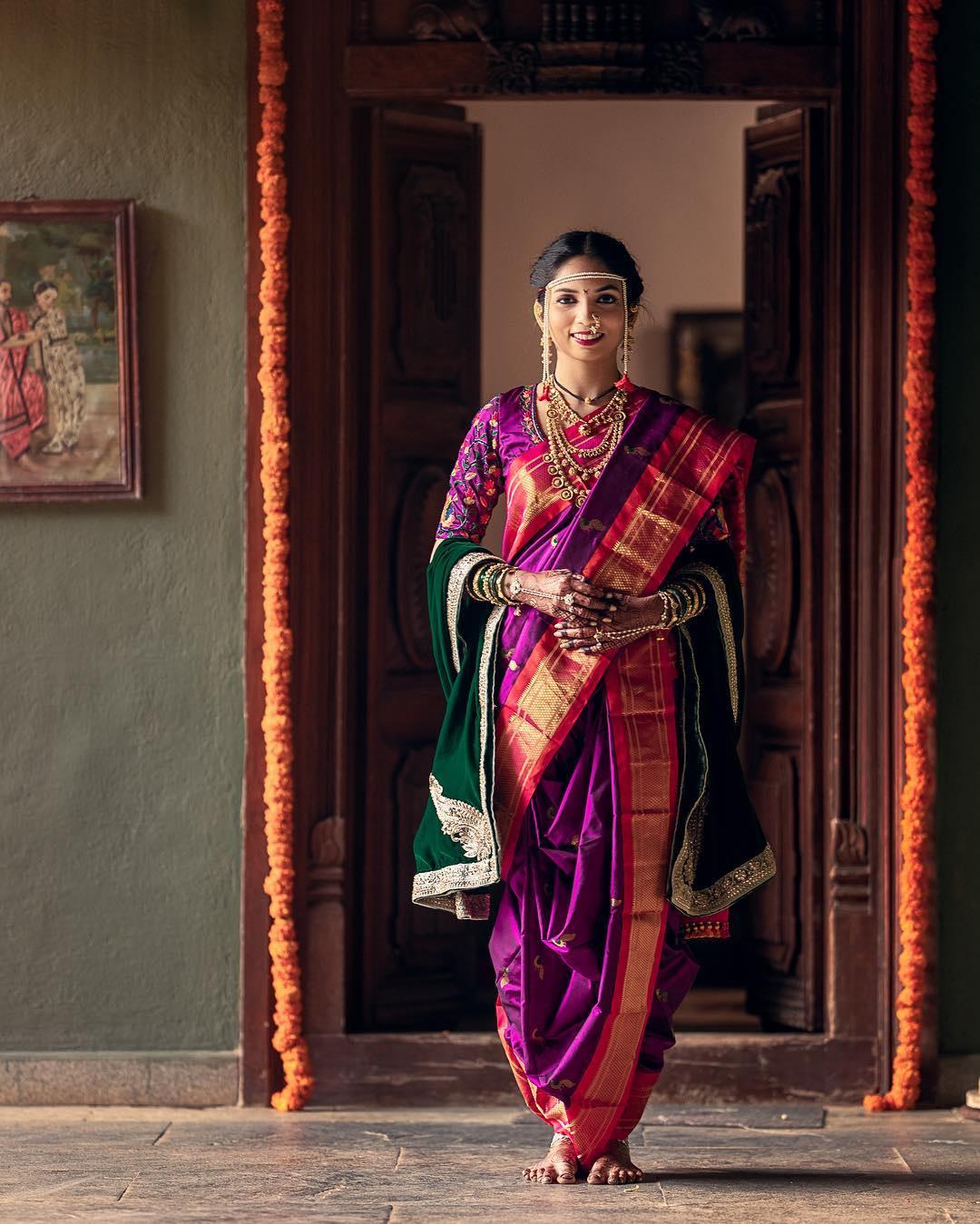 Purple is formed when the calmness of blue and passion of red combine. Associated with royalty, luxury and power, this colour is preferred by girls who love extravagance, grandeur, independence and magic. Purple loving girls have the natural ability to uplift the moods of others. Girls in purple sarees will always manage to stand out in the crowd with their majestic and often spiritual qualities.
10. Pristine white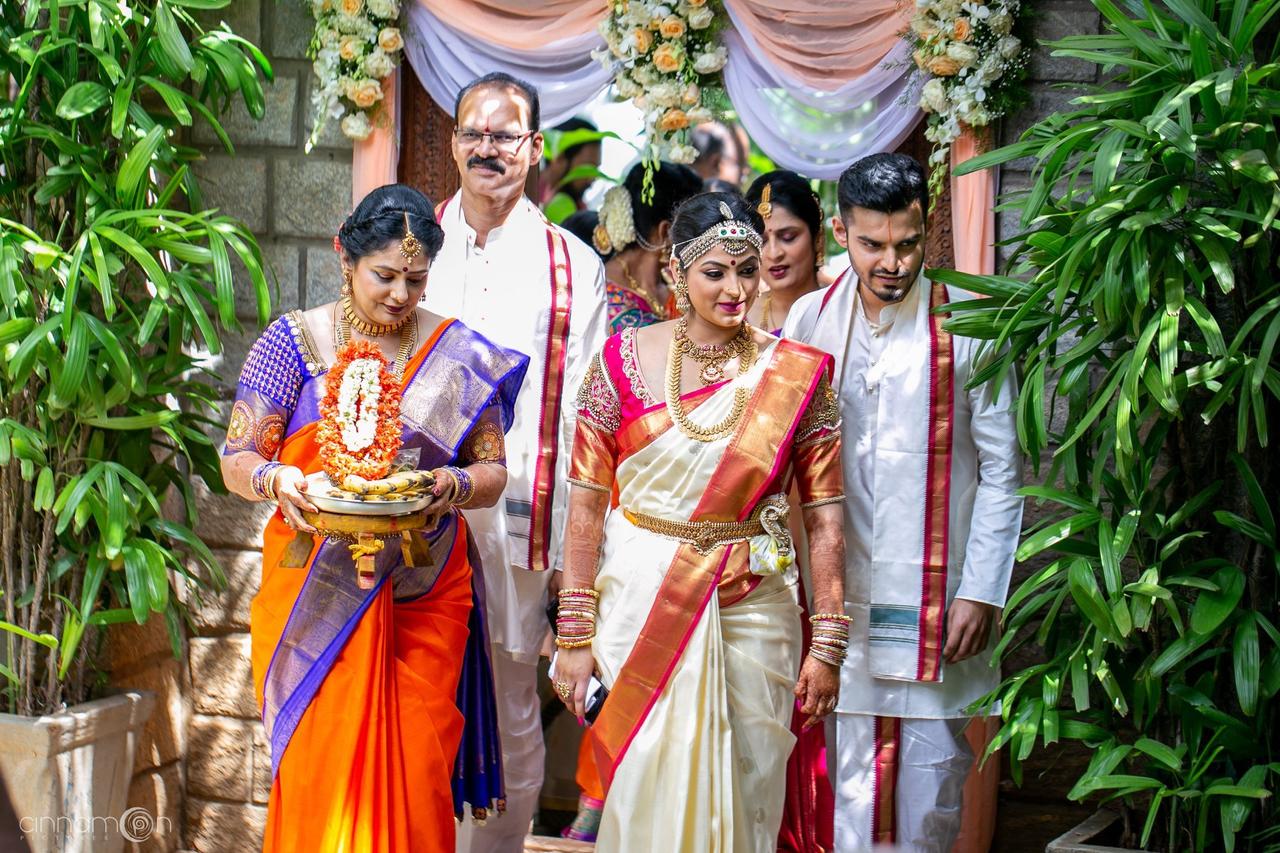 The simplicity and purity of white colour reflect on the personality of white lovers too. White lovers are usually very confident, organized and logical. They like new beginnings and strive for perfection. Being a neutral colour, white attracts a lot of personality types. Simple and (nearly) perfect, girls who love wearing white saree colours radiate purity and honesty.
The colours we wear the most are the reflection of our aura, emotions and feelings. They might also reflect how we wish to feel or be perceived in a social circle. Even though you should dress as per your liking and choose saree colours that speak to you the most, you must also keep in mind the effect they can leave on your emotions. Understanding a little about colours and how they shape us can help you understand your own as well as others' personality in great detail. Use this fun information to gauge other girls and even your own personality better!
Do you also love to wear the same colour over and over? Tell us about it in the comments!