Every bride wants to look fantastic on her wedding and rightly so – this day will live on in your memory forever. Apart from ensuring you've got the right outfit, a great makeup artist, and lovely accessories in place, you can scout the right salon in Delhi for your bridal treatments to look your best. This can make sure that your skin and hair look healthy and beautiful and everything else enhances it, instead of hiding it! When looking for the perfect salon in Delhi, make sure you look for the following factors:
1. Look for Certifications!
Many salons in Delhi are affiliated with leading brands. A great way to make sure that you're in professional hands is to only go to one that has all the certifications in place. These certifications not only lend credibility to the salon in question but also confirm that the staff at the salon has undergone standardised training. This is because many brands like L'Oreal and Toni and Guy do not provide the final certificate (or any branding material) until the staff proves its merit. Something like this can put your mind at ease while you're availing any of their services.
2. Look for Spa facilities!
Some salons have in-house spa facilities while others do not. The former makes sense for your regular waxing, threading, and haircut appointments. However, when you're looking for bridal treatments, a spa is necessary. This is because spas offer a range of treatments that improve the aesthetics and health of your skin and hair. You can start using these treatments a month or two before your wedding to make sure that they take effect and help you look beautiful.
Apart from certain staple treatments like mud packs and hair spas, you should also consider aromatherapy. During this, specialists use essential oils to help boost your physical and mental health. Each oil has its own natural properties which are unleashed when put in a diffuser. All you have to do is lie then and enjoy the smells. For instance, chamomile and lavender essential oils are great for combatting stress, while neem essential oil can reduce the effects of acne.
Many women combine aromatherapy with other treatments to save time. For instance, you can have a facial while the aromatherapy takes place. Getting a full body massage can also do wonders to help you with any stress or tiredness you may be dealing with.
3. Look for in-house specialists!
If you suffer from certain issues like eczema, dermatitis, or even lots of acne, look for a facility that has an in-house specialist like a dermatologist. This can help make the treatment you're picking a bit more wholesome. This is because it will be designed to combat a specific issue, rather than just offering generic benefits.
Similarly, if you want to lose weight before your wedding, you can look for specialists like nutritionists. They can help you structure your diet in a way that ensures your body remains healthy while you reach your goal weight.
4. Look at their schedules!
As most weddings take place around the same few months, the best salons in Delhi tend to get very busy around peak wedding season. If you are narrowing down a few salons, speak to them about what their schedule looks like around your wedding dates. If the hair stylist or spa specialists that you want are not available during those days, then what's the point? Conversely, if every appointment slot at that salon is already booked, then you know you have no choice but to look at other ones. This is one of the reasons why brides begin hunting down their ideal salons months in advance. It gives them time to test out their services and make informed decisions about the places they want to go to for their bridal treatments.
5. Look for innovative techniques!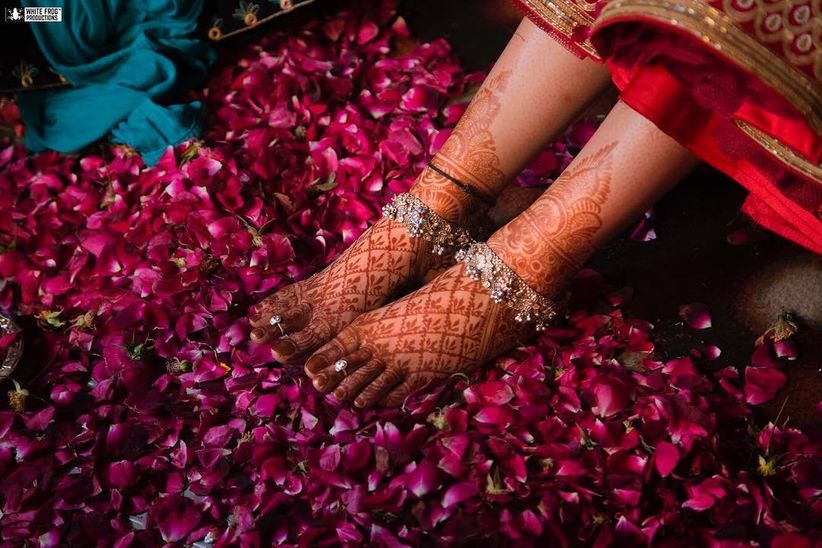 The world of beauty is always evolving. Salons that can keep up with the times and offer the latest treatments are definitely more preferable than ones that do not. Find out if the salon you are considering offers everything you have in mind. Nothing can be worse than dealing with the after-effects of a botched treatment on your wedding day!
The months leading up to your wedding will be filled with wedding-related chores. Do not dismiss the hunt for the salon as a less important one! Finding the right salon in Delhi can make you look your absolute best, while sticking it out with a mediocre one may lead to ineffective bridal treatments. Build a rapport with the staff and ensure they understand what you are looking for!
We have a wide range of wedding photographers who can capture you while you look your best!