8 Room Decoration For Wedding Gamechangers That Can Make Your First Night Perfect
Looking for creative ways of room decoration for wedding night? We've got your back! Click on and explore the different ways you can make your night more special with the right setup for your first night together.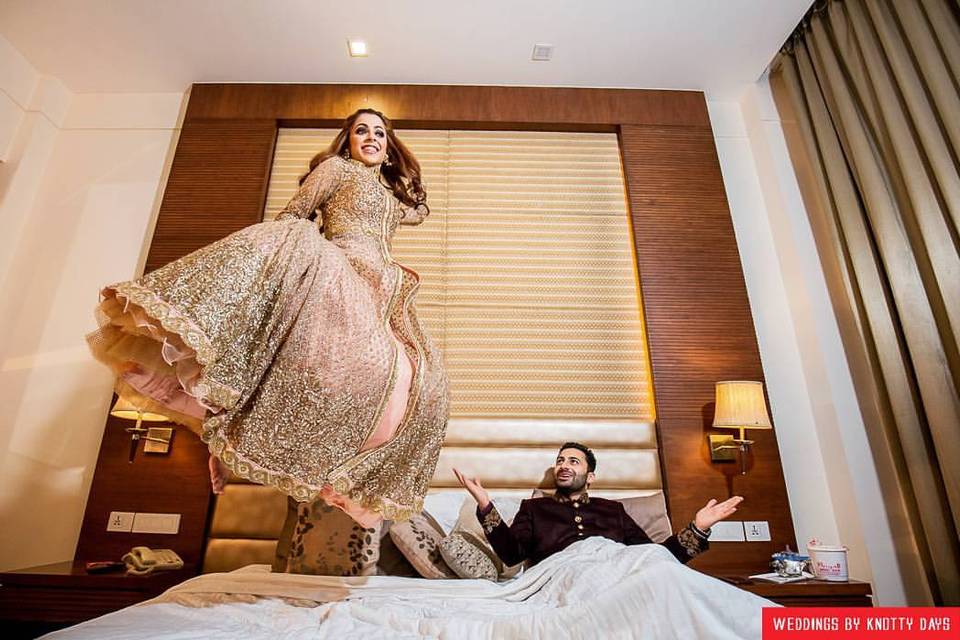 The wedding night is one memory that will always hold a special place in your heart. Add in a dash of personal touches for your room decoration for wedding night and mark the beginning of the new phase of your life special!
We have curated a list of different creative and classic ways using which you can up your game of room decoration for wedding night.
Creative room decoration for wedding ideas
You'll be amazed to see how some of these little things can make a grand difference while the ones that require a little effort are worth every bit it.
1. Bounce around balloons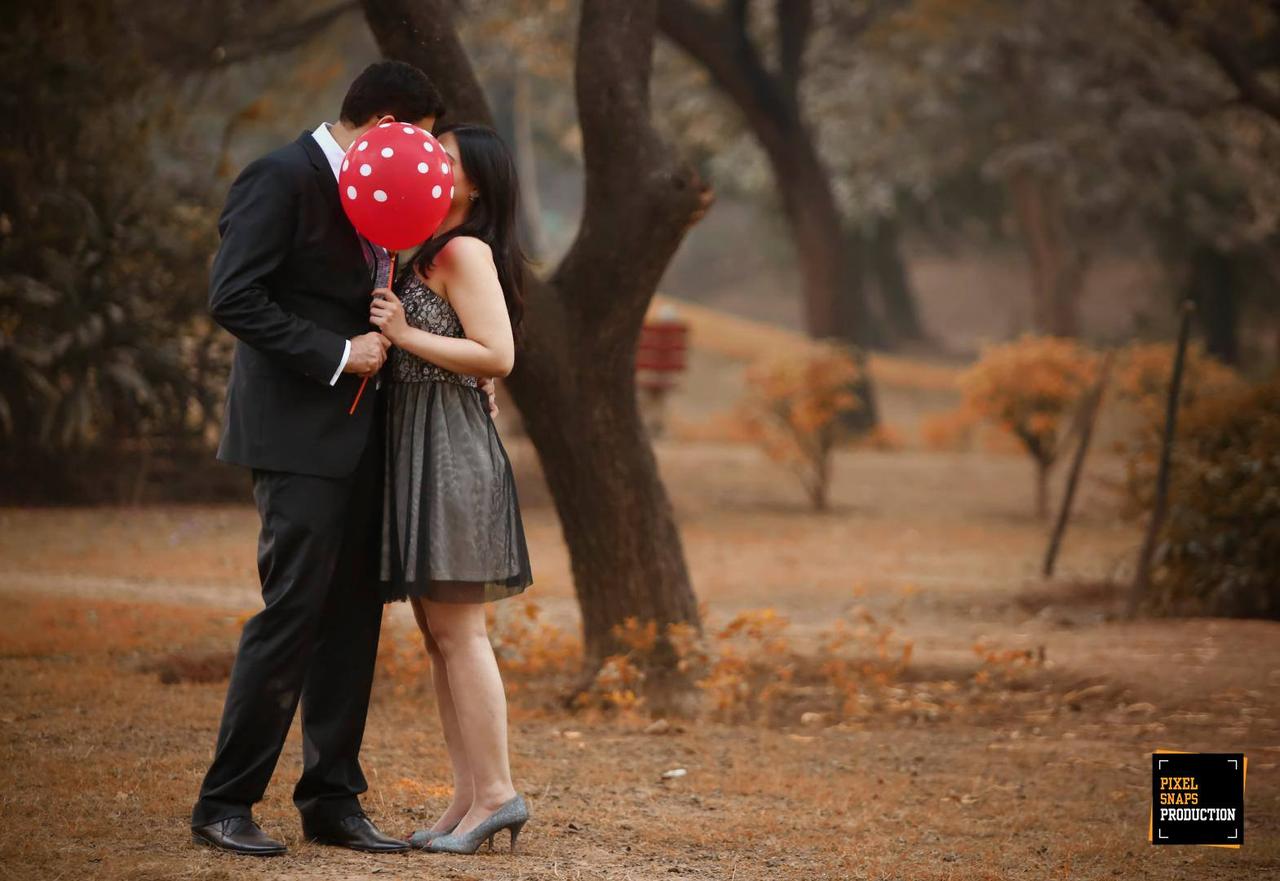 It is no surprise that balloons are the IT element of decoration when it comes to any celebration. But you can make this cute decoration element romantic by selecting an elegant colour scheme, different shapes or even metallic balloons as a room decoration for wedding night.
2. Add some flowers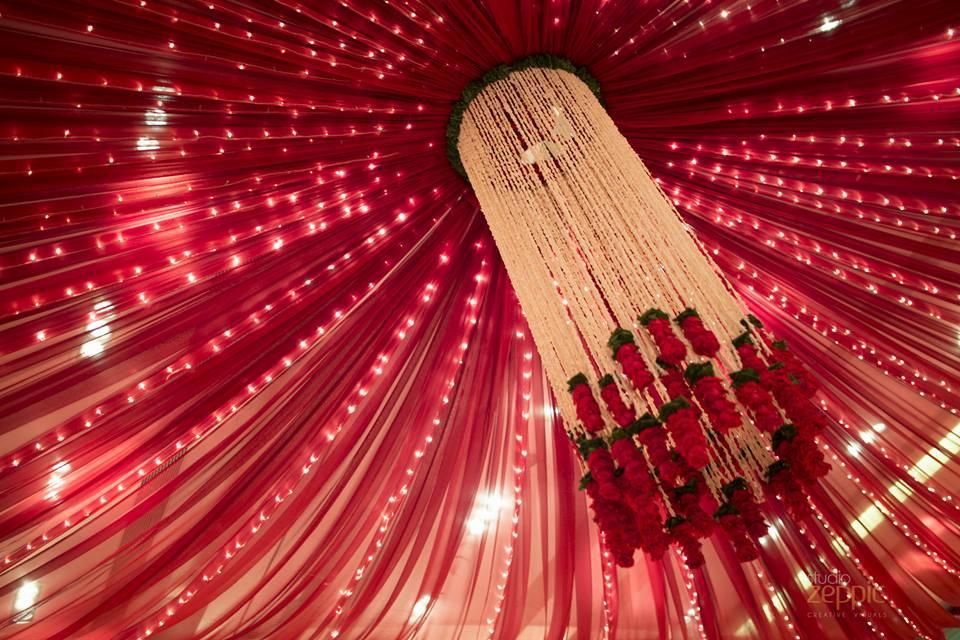 Ah, flowers! Probably our favourite gift from nature. The colours, the fragrance, the shapes, all beautiful, all so mesmerising. Flowers are a gift that reflects beauty, elegance and admiration in the eyes of the receiver. Now, if that isn't the perfect element as a room decoration for wedding night, then what is?
Did you know that many Indian flowers have their own significance and meaning? So, choose flowers like gardenia, lily, carnations and of course, roses.
3. Drapes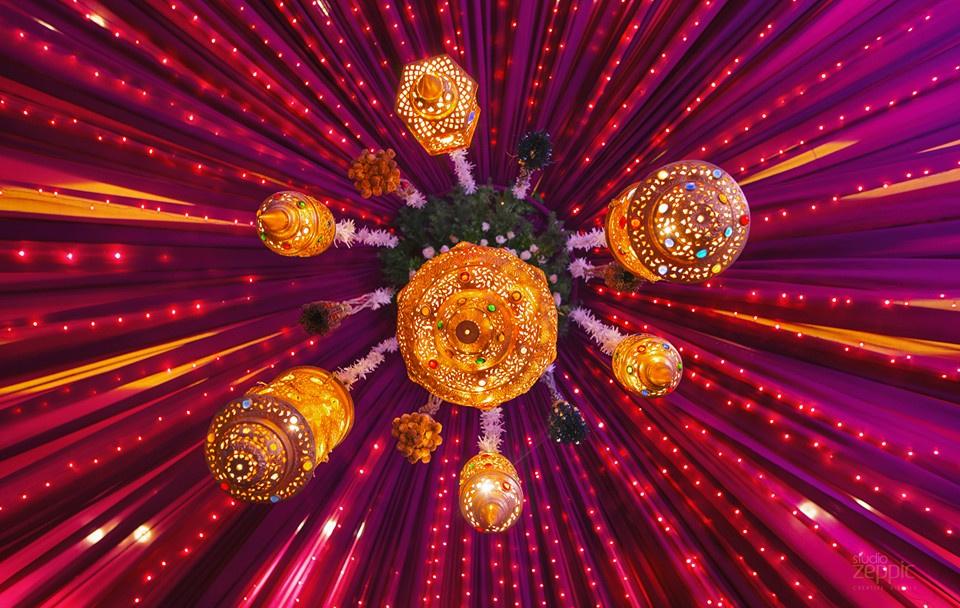 A playful yes romantic room decoration for wedding night. Satin drapes or flowy fabrics and curtains can be a great decorative element for the quintessential 'Lukka Chuppi' moment. Bind all other elements with this by colour coordinating your drapes with your sheets and other decoration elements.
Satin and sexy are almost synonyms, don't you think?
4. Monogrammed decor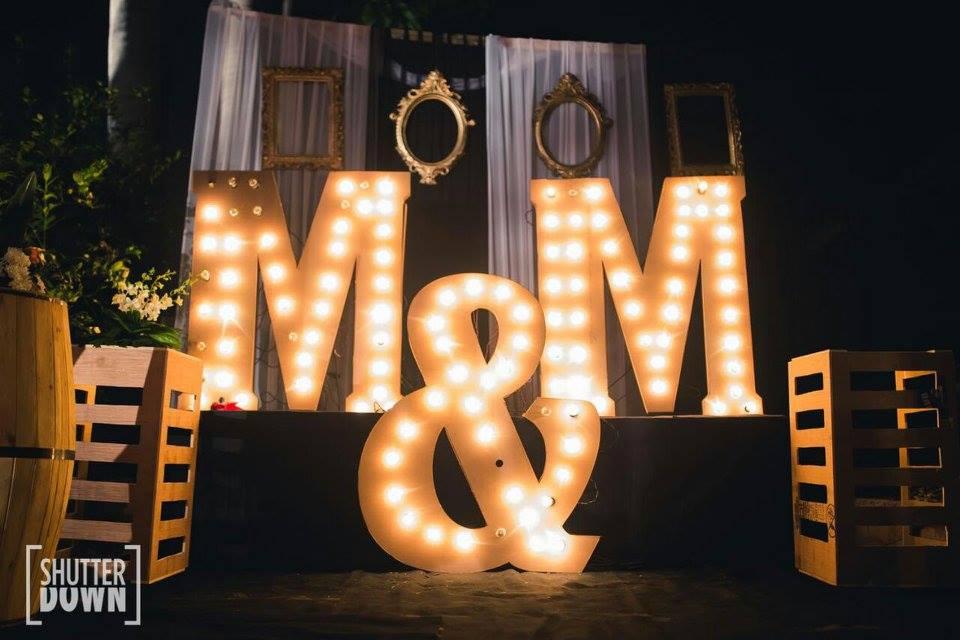 In this millennial day and age where you are getting everything personalised and customised, why should the room decoration for wedding night be an exception? Invest in a well-made pair of wooden initials or monogram placards as a decorative element. You can take it up a notch by embellishing it with mirrors, pearls, sequence and anything else that your heart desires.
A bonus point while opting for these is that they can last you a long time and you can also use them as permanent room decoration in your new room.
5. Light up with candles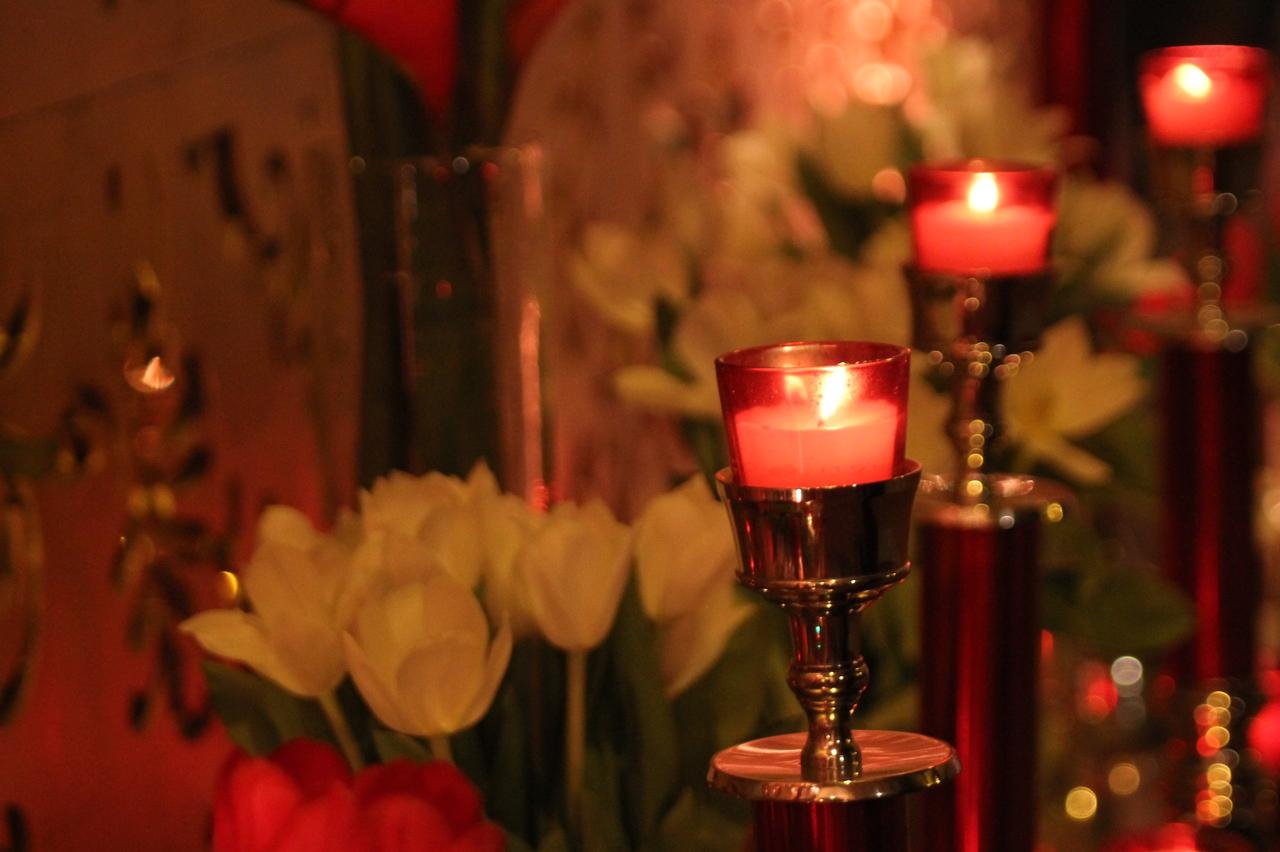 Candlelight dinner, candles on a cake, scented candles to set the mood. Candles have never let us down and lighting up any moment of celebration and their charms stay put even as a room decoration for wedding night.
Go for scented candles with a subtle and light fragrance to set the right mood, however, if you are already using flowers as a room decoration for wedding night, then we suggest you go with unscented candles to avoid a clash of fragrances.
Place them in glass lanterns, crystal jars or mirror plates to make them even more beautiful than they already are.
6. Choose your colours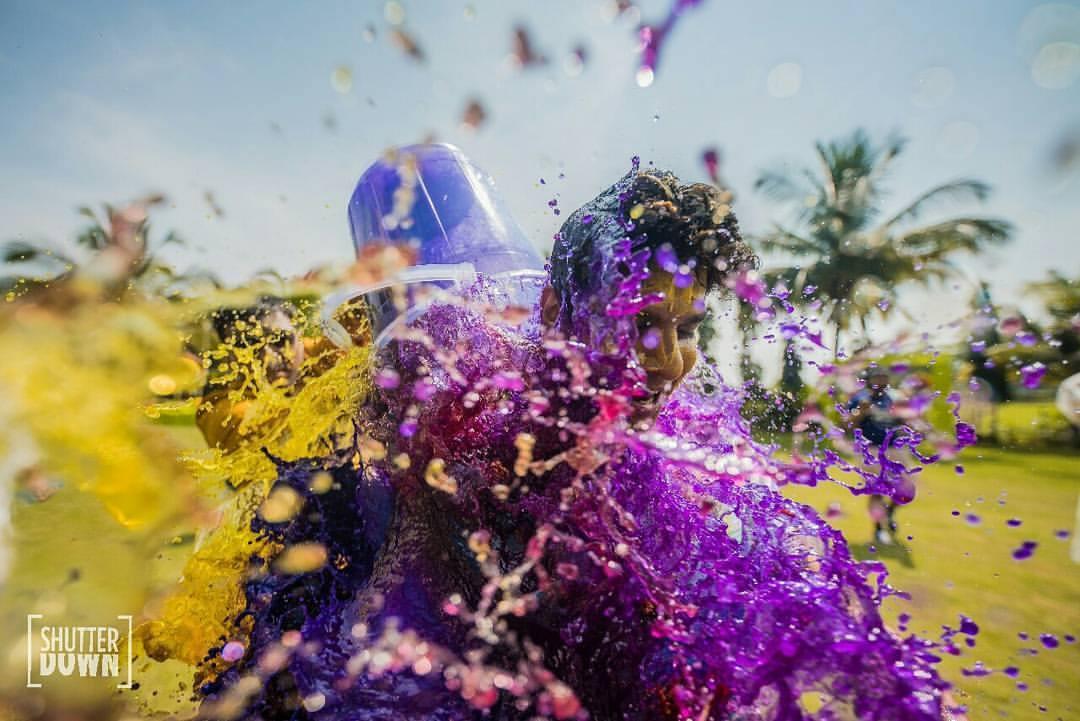 The theme you choose for the room decoration for wedding night will majorly depend on the colours you choose.
For a soft and romantic look, we recommend you pick up a pastel palette for all your elements of room decoration for wedding night. They are pleasing and calming and set a romantic vibe. However, if you want to choose a fun and playful vibe, then we suggest you opt for more vivid and vibrant hues.
7. Add some illumination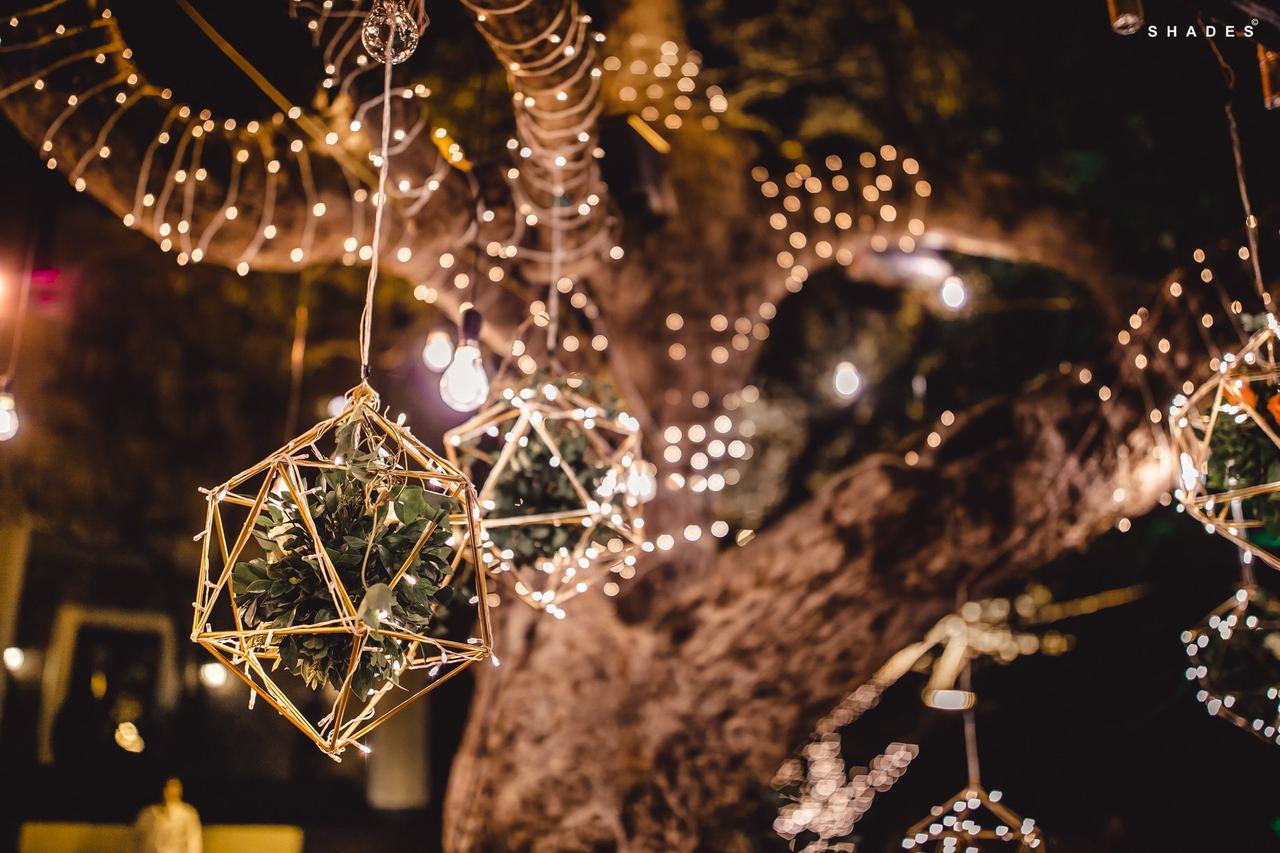 Image courtesy: Shades Photography
We, all know that the right lighting sets the mood for the right moment. It plays a great roll in creating an ambience so the intensity or brightness of the light you choose will be a major deciding factor in the mood for the night making it an important element in the room decoration for wedding night. It requires minimum efforts to create a mesmerising effect.
8. Chocolates, strawberries and edibles to set the mood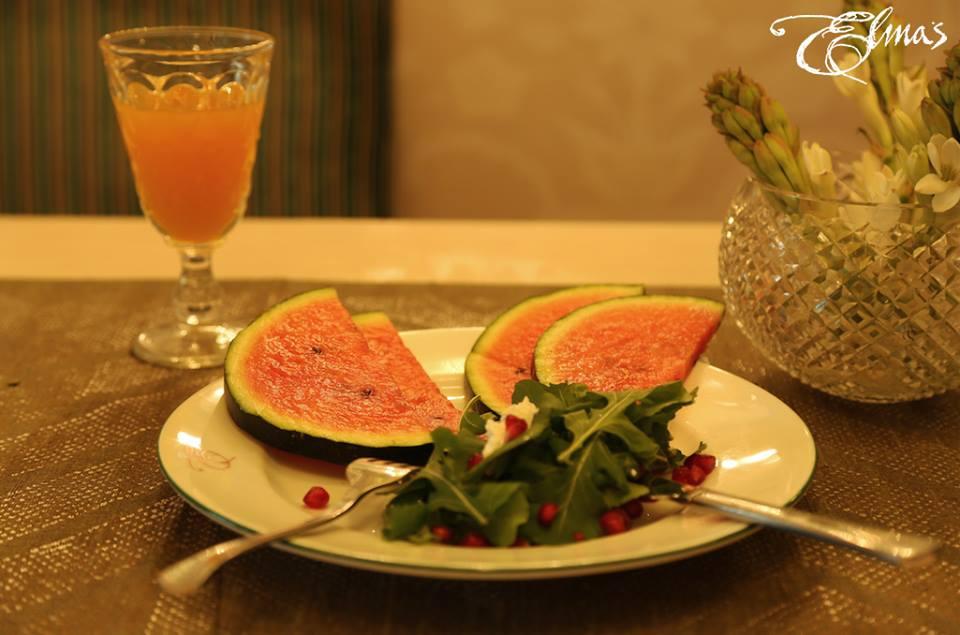 This is a bonus point for you! Many yummy treats are known to get you in a romantic mood. Chocolates and strawberries never fail at spreading their sweetness and are the perfect add-on elements to the room decoration for wedding night. Take it up a notch and get chocolate dipped strawberries. They are also an easy DIY for an added personal touch.
When it comes to building relationships and threading memories. Little things and efforts go a long, long way. These added personal elements will make your already special night even more special and memorable. It will be a memory that you will carry with you for years to come. If you can't blend together all the above-recommended room decoration for wedding night, then you can pick up any one or a few of them can also leave an everlasting impact. And if you want to go all out, then you can also add personalised things like his and her towels, monogrammed bathrobes, customised slippers and make it all cute, cosy and comfy!
Which one of these ideas for room decoration for wedding night lit a spark in your heart? Let us know in the comments below!