Rock Beach Pondicherry: the Wedding Destination of the Season
Beach weddings are gorgeous and if you want to have one near Rock Beach Pondicherry, then here's how you can go about it.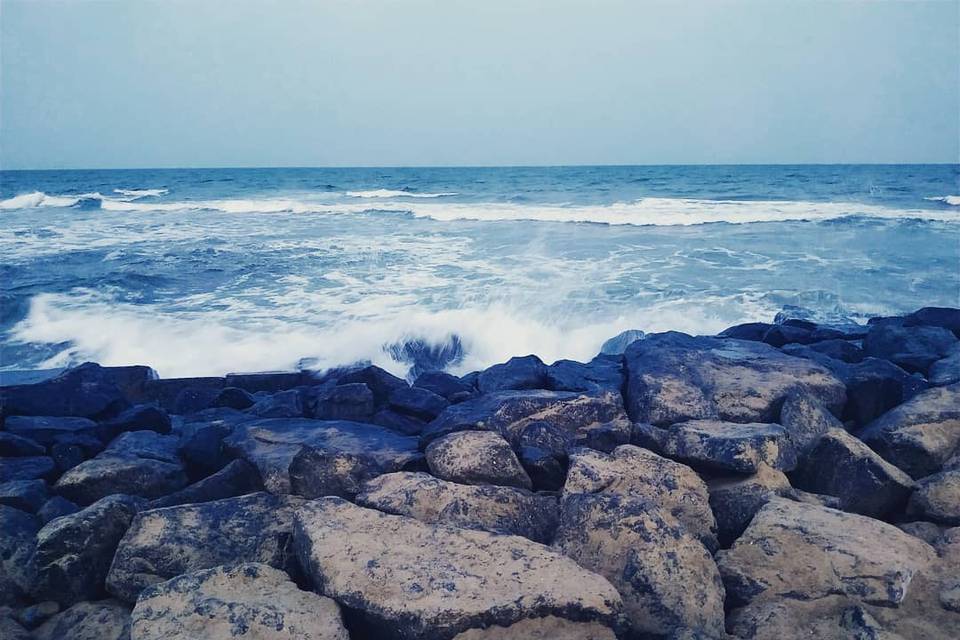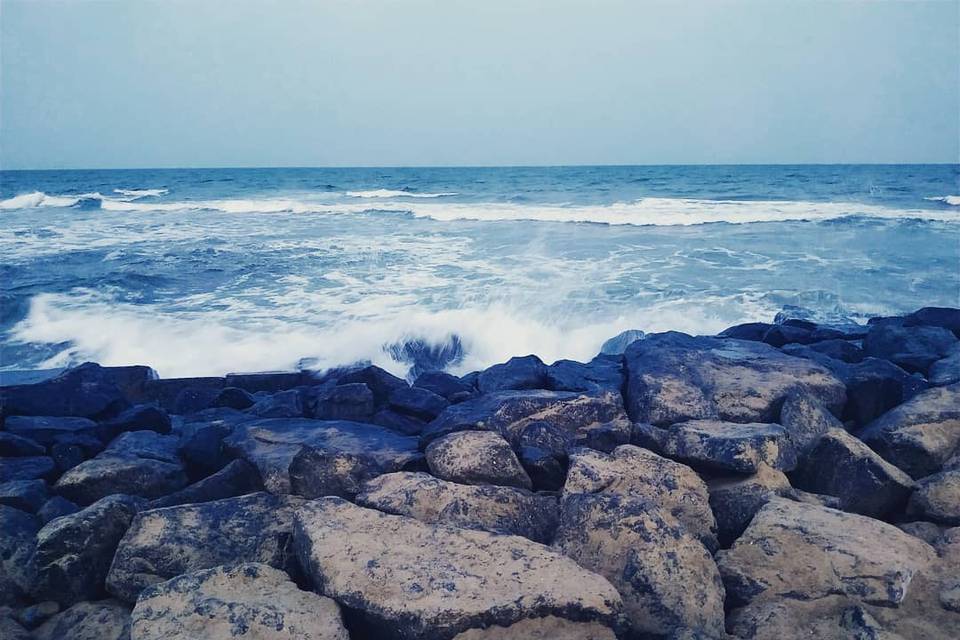 Image Courtesy: Charivari Pondicherry's Instagram
Anybody who has ever witnessed a beach wedding will know what we are talking about when we say that they are the best. They have the most gorgeous natural backdrop and all the celebrations automatically become more festive when they happen around a beach. Also, for couples who want to host a simple and intimate wedding for just their close circle, beaches are the ultimate pick.
Why Rock Beach Pondicherry?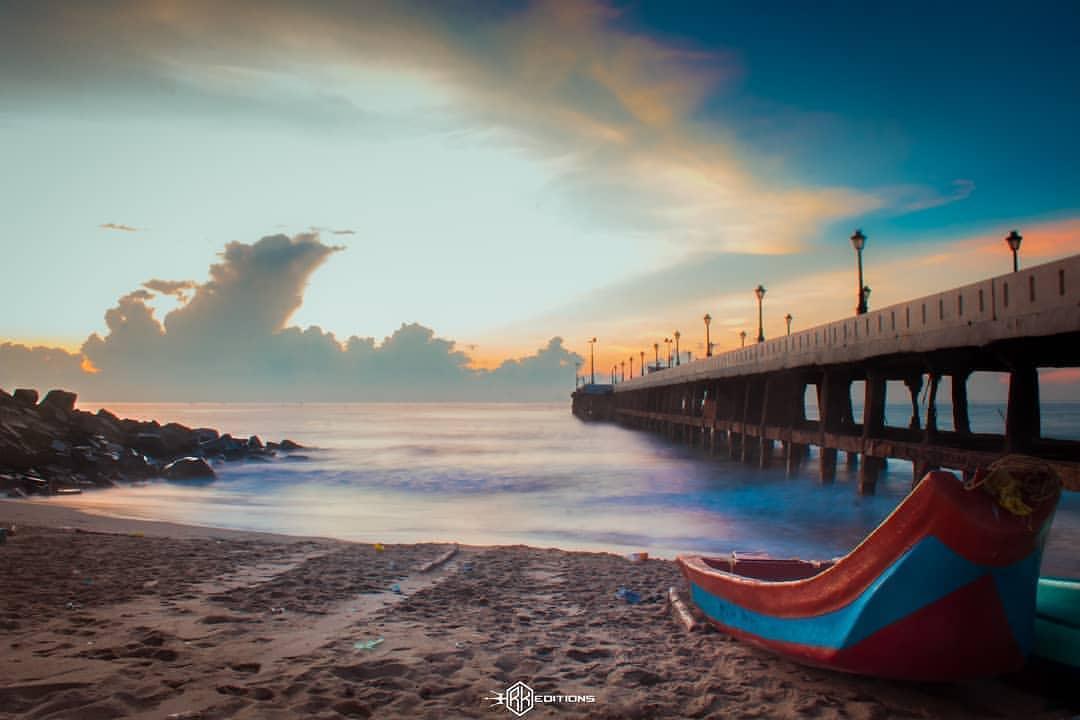 Image Courtesy: PY Fete's Instagram
It can be a wedding-cum-vacation with your best ones. Sounds very exciting, right? If you are going to get married soon and are looking for the right beach destination to get married, then we know just the place for you. Pondicherry aka Puducherry is a beautiful little beach town located near Chennai. Unlike the beach hub of India - Goa, Pondicherry has much cleaner beaches and is very less populated.
Even though a lot of tourists flock to this gorgeous town for vacations because of its gorgeous beaches and French-style architecture, the town still hasn't lost its old-world charm and that is what makes it a perfect destination for an intimate beach wedding. The streets of Pondicherry, especially White Town, are lined with mustard-coloured French colonial villas and chic boutiques.
It is a very dreamy set-up for a dream wedding. Apart from its French architecture and legacy, Pondicherry is extremely famous for its stunning beaches. Some of them are Auroville Beach, Paradise Beach, Serenity Beach, Mahe Beach, Karaikal Beach, Promenade Beach aka Rock Beach and many more.
Out of all these, Rock Beach Pondicherry is one of the prettiest beaches lining the town. It is a gorgeous beach with clean waters and striking black rocks strewn across the edge in a stunning manner.
Shopping...Food...Weddings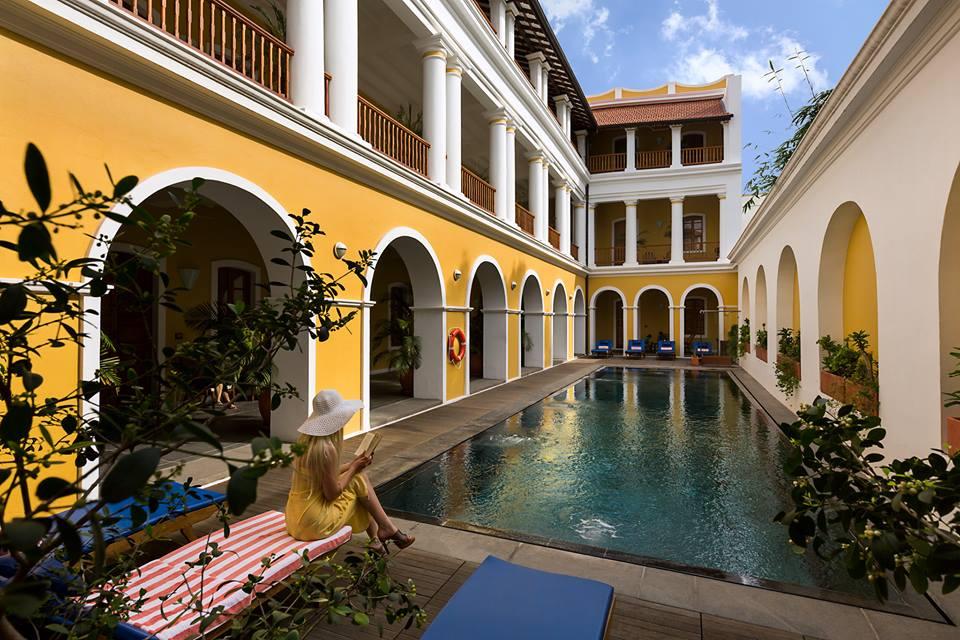 Image Courtesy: Palais De Mahe
The Rock Beach Pondicherry also has a street full of shops, eateries and stunning hotels located right opposite to it. The scenic rocky beach is famous for the gorgeous view of sunrise and sunsets that it has and is very clean. This is the reason why it's so famous with tourists. People usually go to Rock Beach Pondicherry to take long and leisurely strolls early in the morning or in the evening.
So, you now have a picture of just how beautiful this beach really is, right? Well, if you are now sold and want to host an intimate but stunning wedding near Rock Beach Pondicherry, then we have some great ideas on how you can go about it. Since a lot of people don't host destination weddings in Pondicherry because of its relatively quiet existence, there aren't a lot of options for catering, wedding photographers etc. But these are things that can easily be managed. Just go through our list of ideas and you'll see how! Here goes:
Things to keep in mind when planning a wedding near Rock Beach Pondicherry: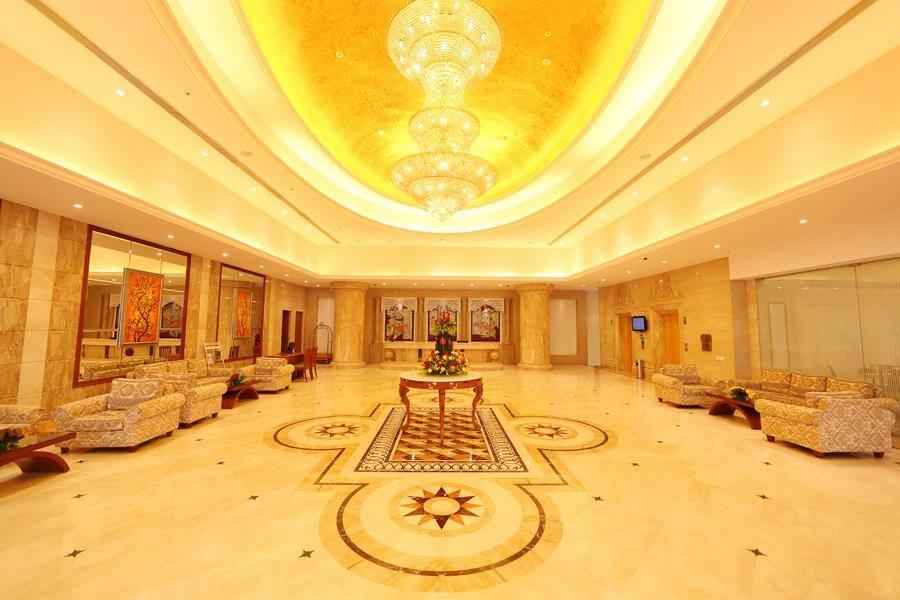 Image Courtesy: Hotel Accord Puducherry
Pondicherry is a very small and quaint town and you should only opt for a wedding at Rock Beach Pondicherry if you want a simple and intimate ceremony. It is not the most ideal destination for a grand wedding with a lot of pomp and show.
It is always a good idea to hire an experienced wedding planner who knows the city inside out. If you or your partner are not from Pondicherry then it will be really difficult for you to find and arrange things for your wedding. An experienced service provider like Bangalore-based MyShaadiWale will come in handy in this situation. They have a lot of experience of organising weddings in Pondicherry and will thus be able to
You should know what the tourist season is like at the destination you've chosen for your wedding. It can be very chaotic to host a destination wedding at a place which is flocked by tourists. This will not only cost you more but will also be a little messy. In Pondicherry, the tourist season usually falls between November and March. So choose your wedding dates wisely if you are sure you want the destination to be Rock Beach Pondicherry.
A few resorts near Rock Beach Pondicherry which are ideal for your dream wedding in the town: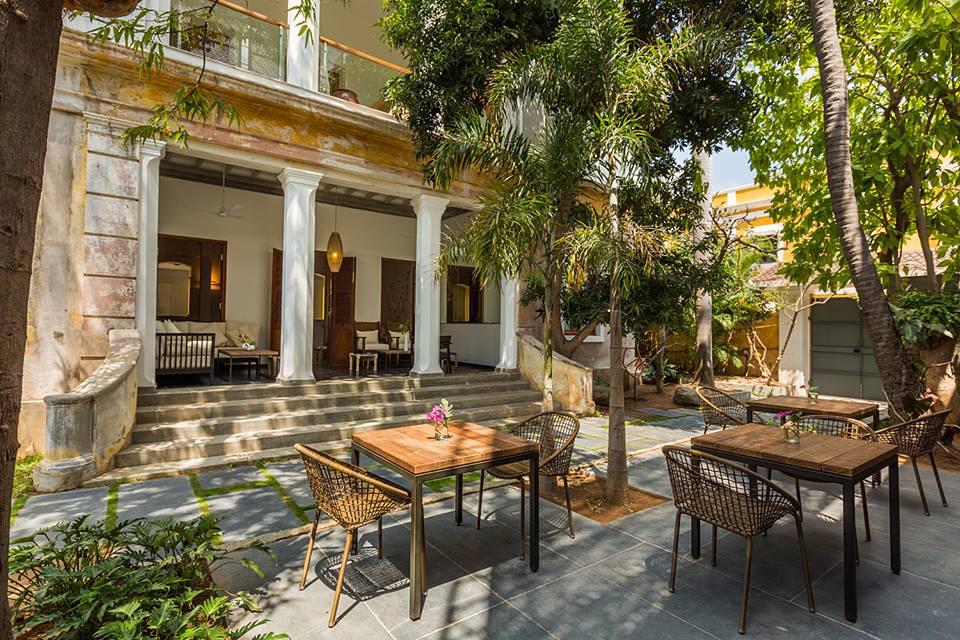 Image Courtesy: LA Villa Hotel
La Villa- This gorgeous French-style hotel is famous for its beauty and old world charm. It is a luxury boutique hotel which has a very peaceful and calm setting. If you have a wedding party of around 50 people, then this hotel near Rock Beach Pondicherry is perfect for you.
Shenbaga Hotel and Convention Centre- This is another great hotel in the vicinity of Rock Beach Pondicherry. It has a lot of rooms and is ideal for a bigger wedding party. Shenbaga Hotel has a big space near the pool area where you can host your functions.
Hotel Accord - This hotel is famous for its vast food menu and a huge ballroom. It is thus perfect for a big wedding with 100 people or more. Since the food at this hotel is already amazing, you will not have to worry about catering at all.
Palais de Mahe- The old world charm and warmth of this colonial-style boutique hotel is what gives it a gorgeous feel. It makes for a perfect setup for a dreamlike wedding. This hotel can accommodate a wedding party of around 40-50 people, so you'll have to keep that in mind.
When planning a wedding at Rock Beach Pondicherry, you will have to hire a wedding planner who knows the city well. So now you know the main things you need to know before planning a destination wedding in Pondicherry. We hope you get the wedding of your dreams!
If you have any more queries regarding hosting an intimate wedding at Rock Beach Pondicherry, then feel free to drop a word in the comments section.