New Cake Designs to Make Your Reception Ceremony Yummy
A reception ceremony is in incomplete without a dessert so, we are introducing these new cake designs and to make yours a grand one!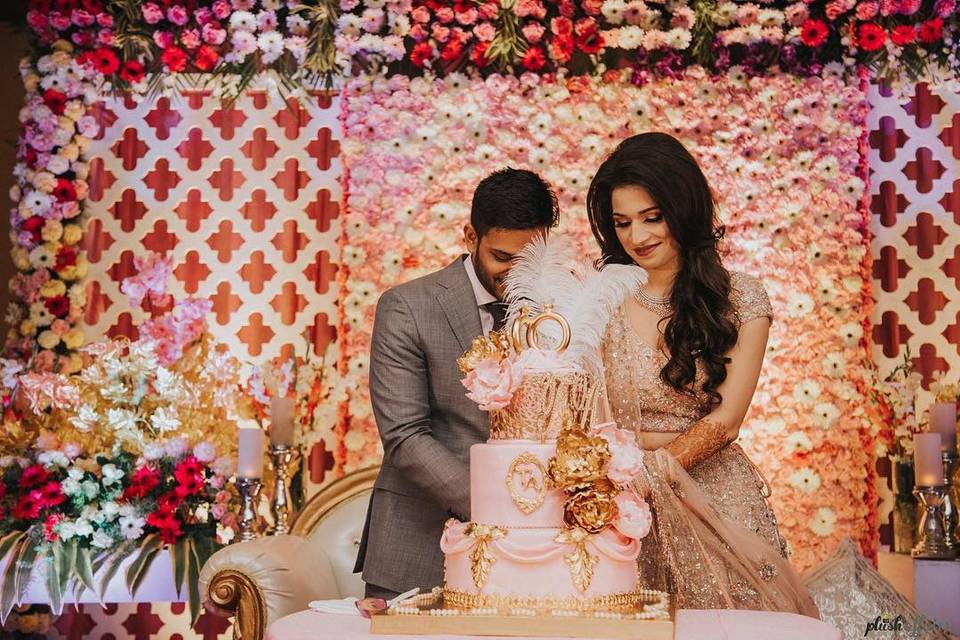 Your wedding cake is like the point of exclamation at the Reception and should reflect your style and taste in an innovative way! It is believed that a sweet bite is the best way to celebrate any big occasion like your wedding.
Wedding cakes aren't supposed to be ordinary as they mark the beginning of a new phase of your life. Thus, they should be a treat for your eyes, as well as your taste buds! In India, weddings are unbeatable in grandeur, glamour and luxury, therefore, adding the royal touch to such a wedding's cake is a mandate!
Searching for a perfect wedding cake and getting overwhelmed with the hundred different designs and a thousand different flavours? Let us make it easy for you, as we have picked out a few ultimate new cake designs that will create a buzz amongst everyone who is attending your Reception ceremony.
So, get yourself ready to celebrate the new beginning of your life with a beautiful and delicious cake. See these new cake designs for your Reception ceremony and pick the apt design to help you pull off a great event!
1. White Delight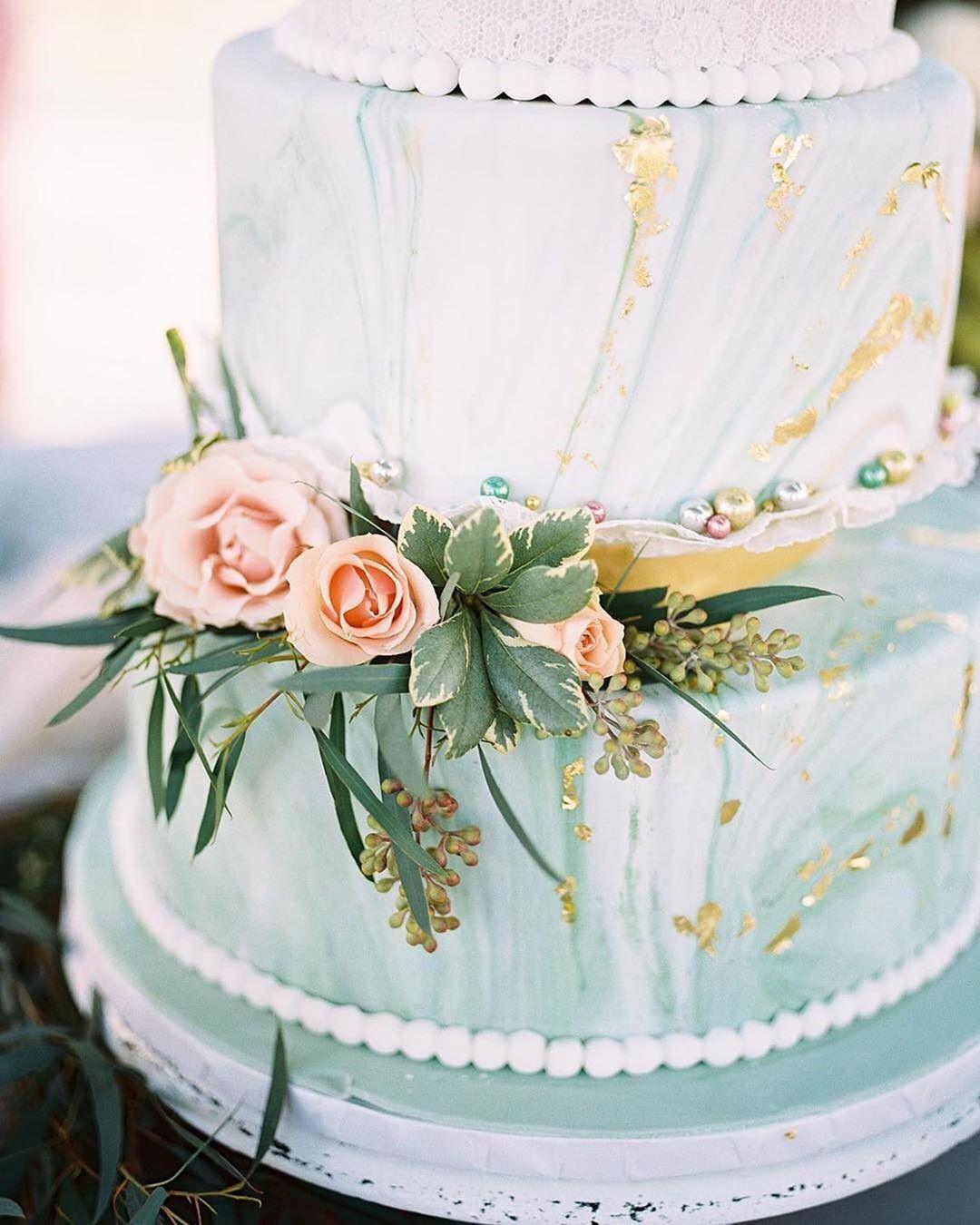 Image Courtesy: Weddings by Hana
This all-white cake is a classic and is the perfect symbol of the purity of love and affection that you and your better half share. The beauty of the fondant floral spread all over will just look perfect for your reception ceremony and is, therefore, an integral part of our new cake designs list.
2. Colourful flowers on white base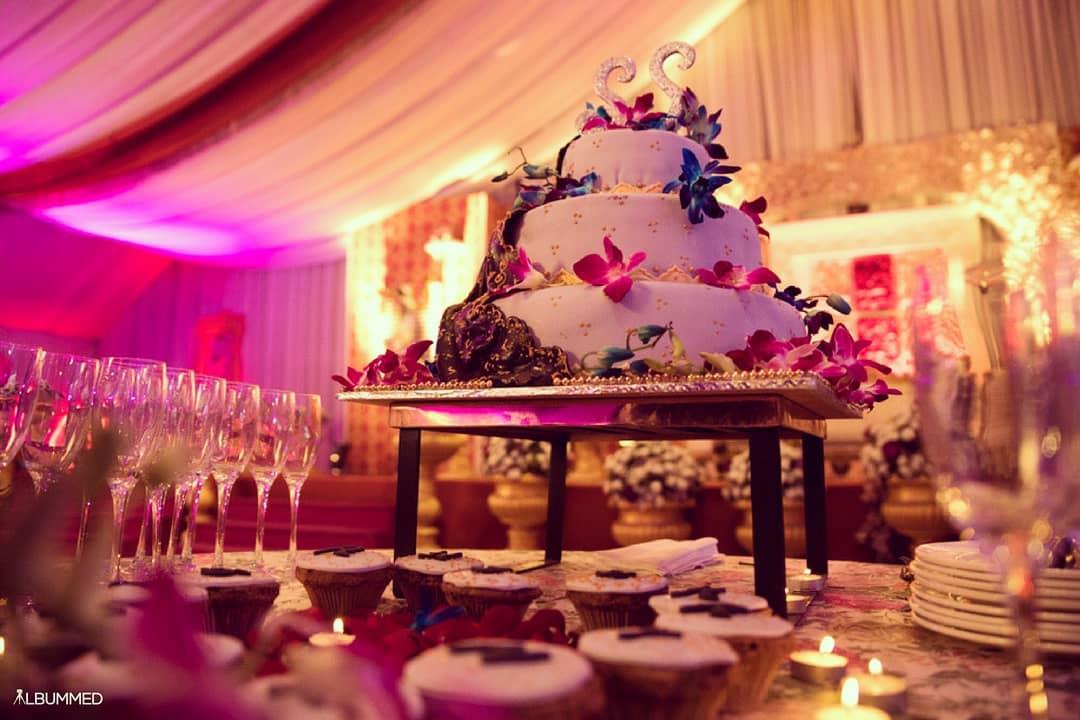 You can never go wrong with a white cake as it looks perfect during every occasion. You can get one made especially for your Reception. To add more visual elements, you can always add vibrant colour frosted flowers on edges as well as in the middle of the cake. A beautiful cake, placed in the middle of a decorated tray, will just look amazing!
3. White cake with flowers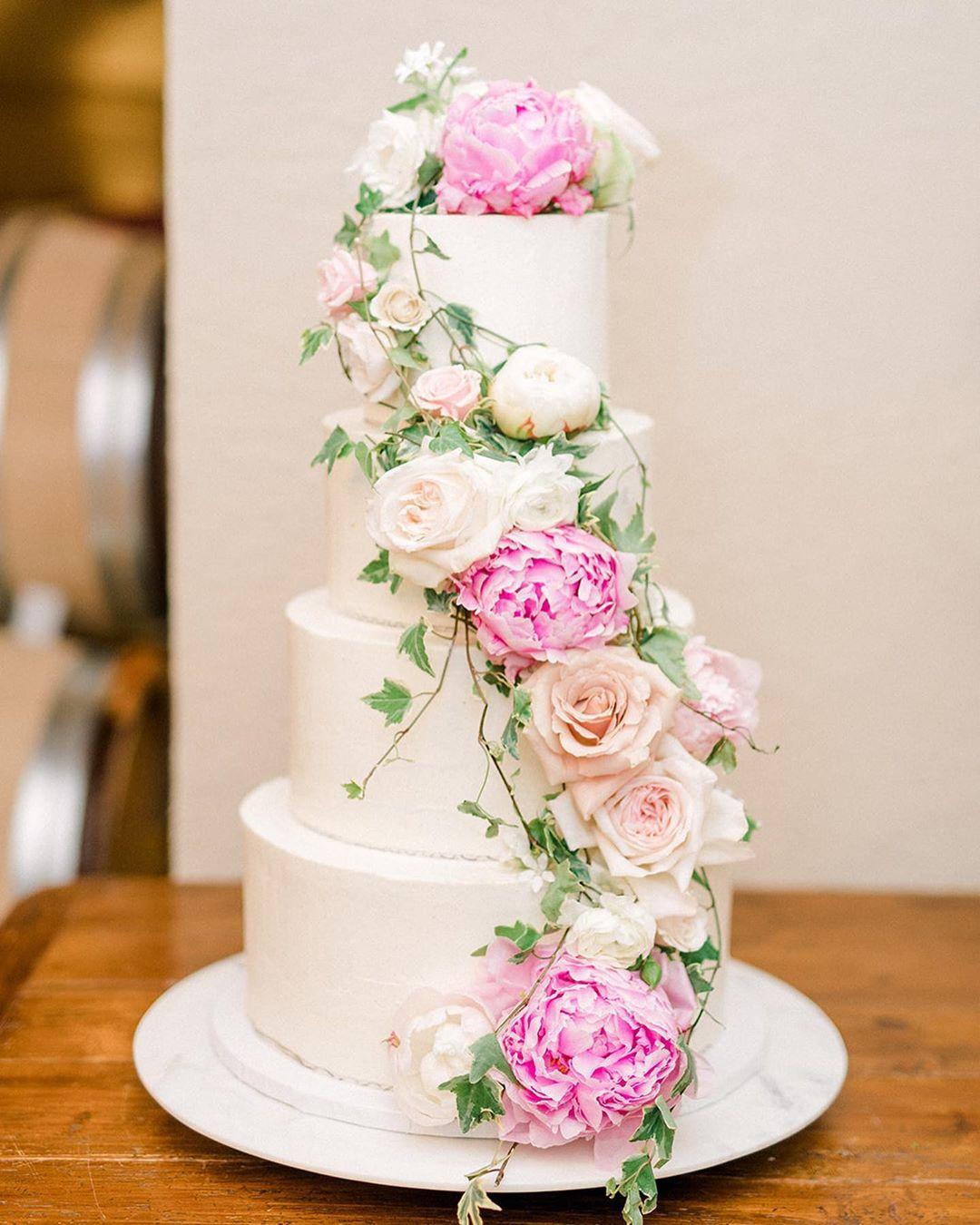 Image Courtesy: Signature Sweets By Amanda
Bored with chocolate? If yes, then try this royal looking cake that will add its charm to the new start of your life as well as your reception night. The frosted flowers almost look real and it is definitely something that is worth falling for! If you wish to ditch classic chocolatey styles, then is might be your perfect wedding cake.
4. Contemporary couple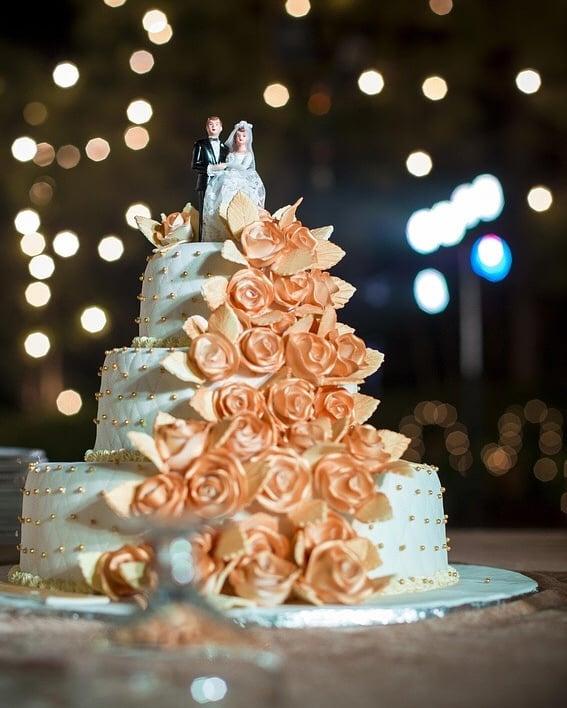 As you can see in the picture, this unique cake design is one of the most favourite amongst all the modern couples and therefore, we've been seeing it everywhere! The white base with peel orange frosting flowers makes this cake a winner for the timeless wedding with a simplistic feeling. This is what makes it a part of our new cake designs list
5. The Pop Culture Cake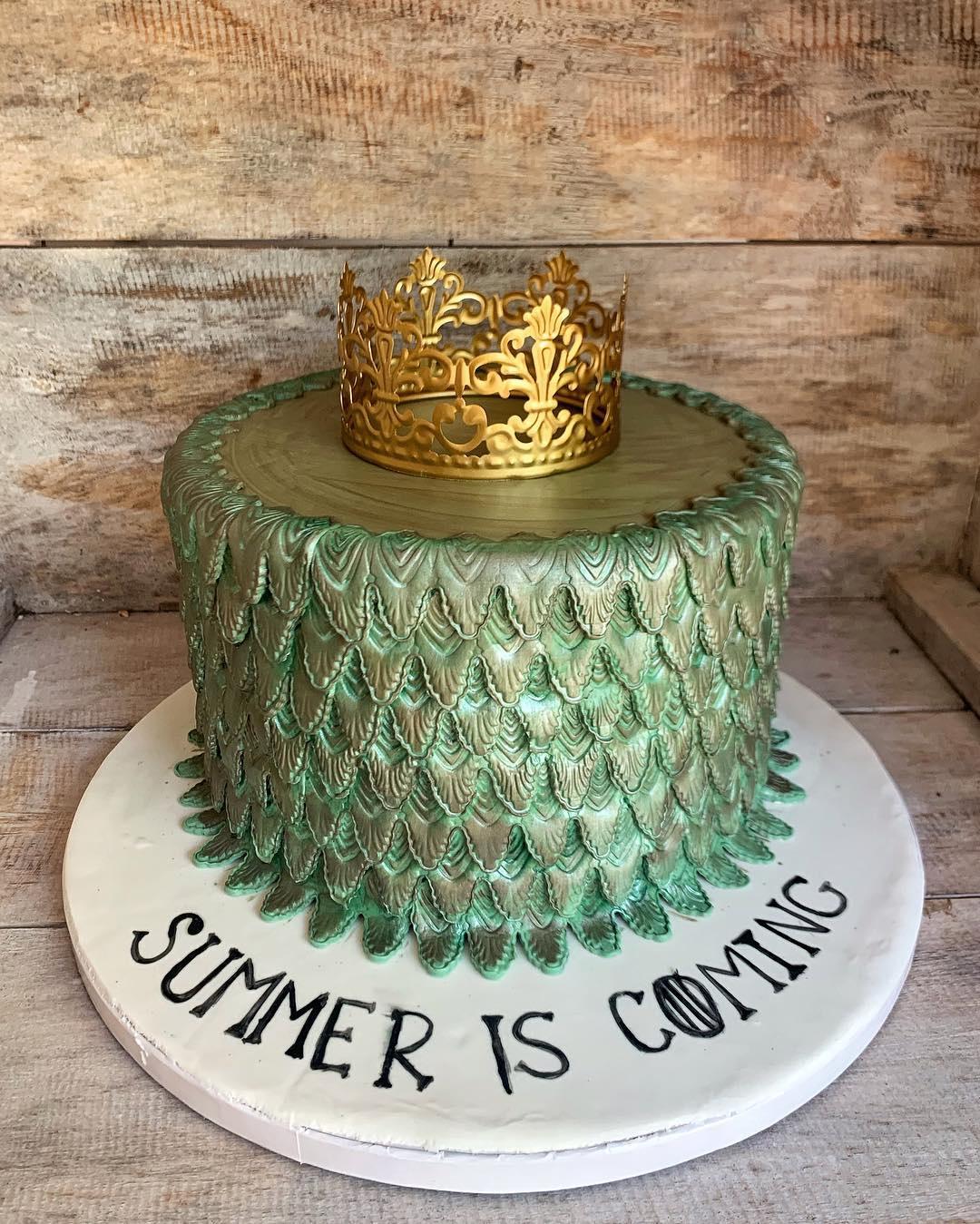 Image Courtesy: Signature Sweets By Amanda
The best way to celebrate your traditional Indian wedding is to get a cake that represents what you both like, like the one you see in the picture. A beautiful combination of light shades with the Game of Thrones theme will surely make its way into your guests' hearts. To enhance the look, you can always add motifs at the edges of the tiers.
6. Shade of Pink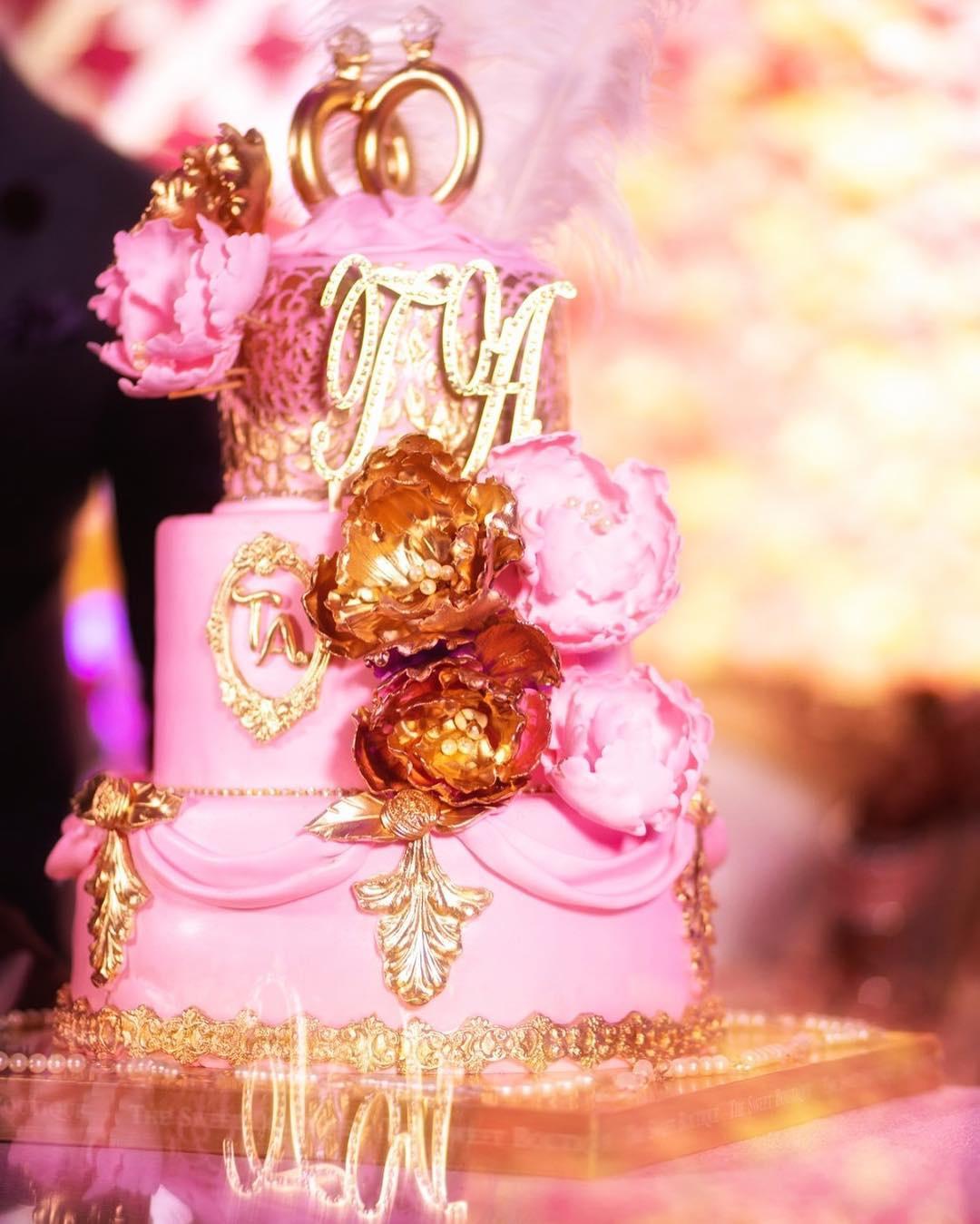 You can never go wrong with a pink strawberry cake for your Reception ceremony. Golden decoration like the one in the picture will just do wonders for the visuals of your cake. The artificial couple ring is like a cherry on the top of the cake and makes this the perfect cake for your perfect evening.
7. While tower with plants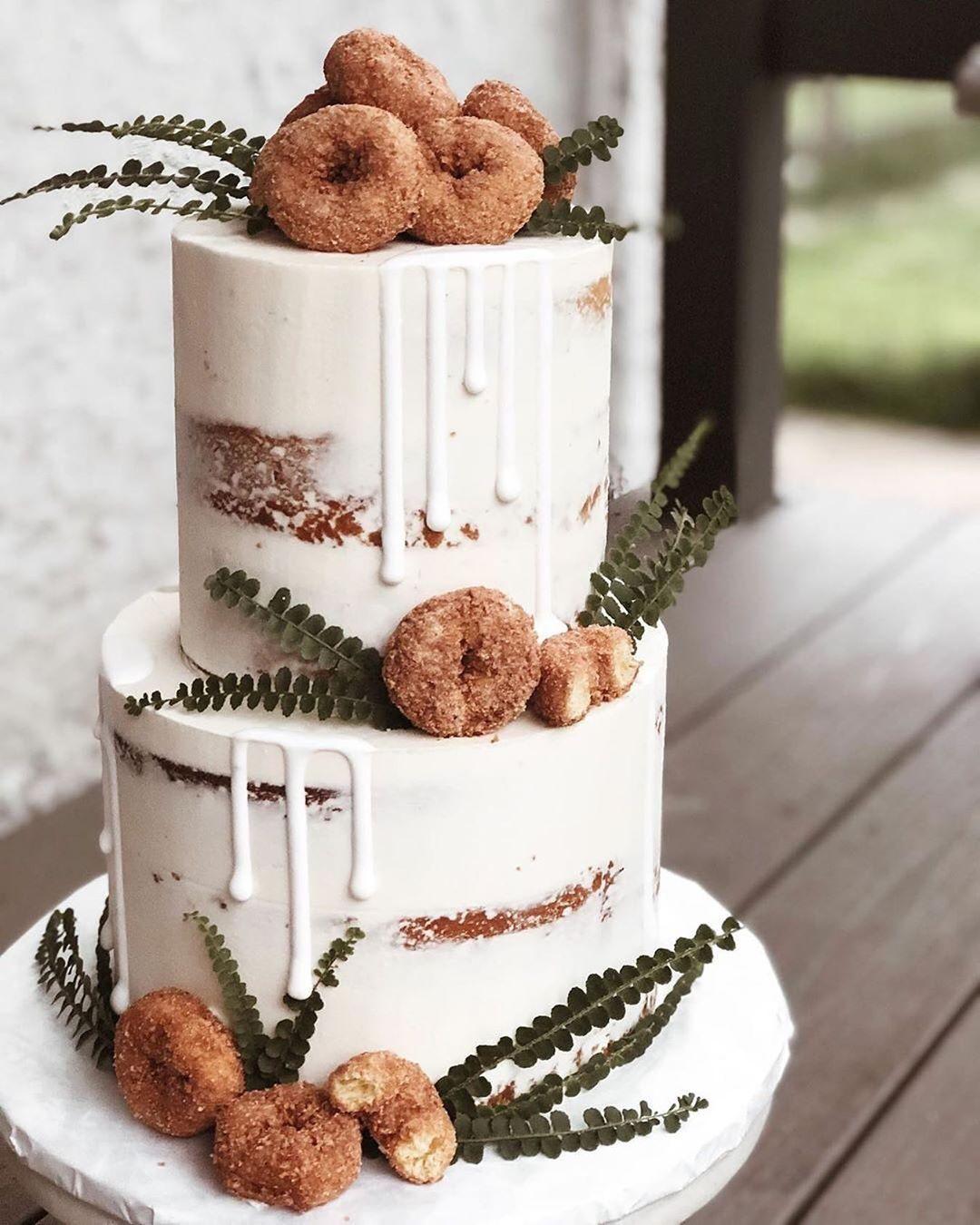 Image Courtesy: Cake n Bake Shop
For your reception, this could be one of the simple yet elegant cakes that you can use. A multi-tiered cake with medium-sized plants all over the cake gives a very cool look. You can add the leaves just on the one layer or only on the edges if you don't want to have a filled up look. This design would look tasteful and incredible as your wedding cake!
8. The candy themed cake!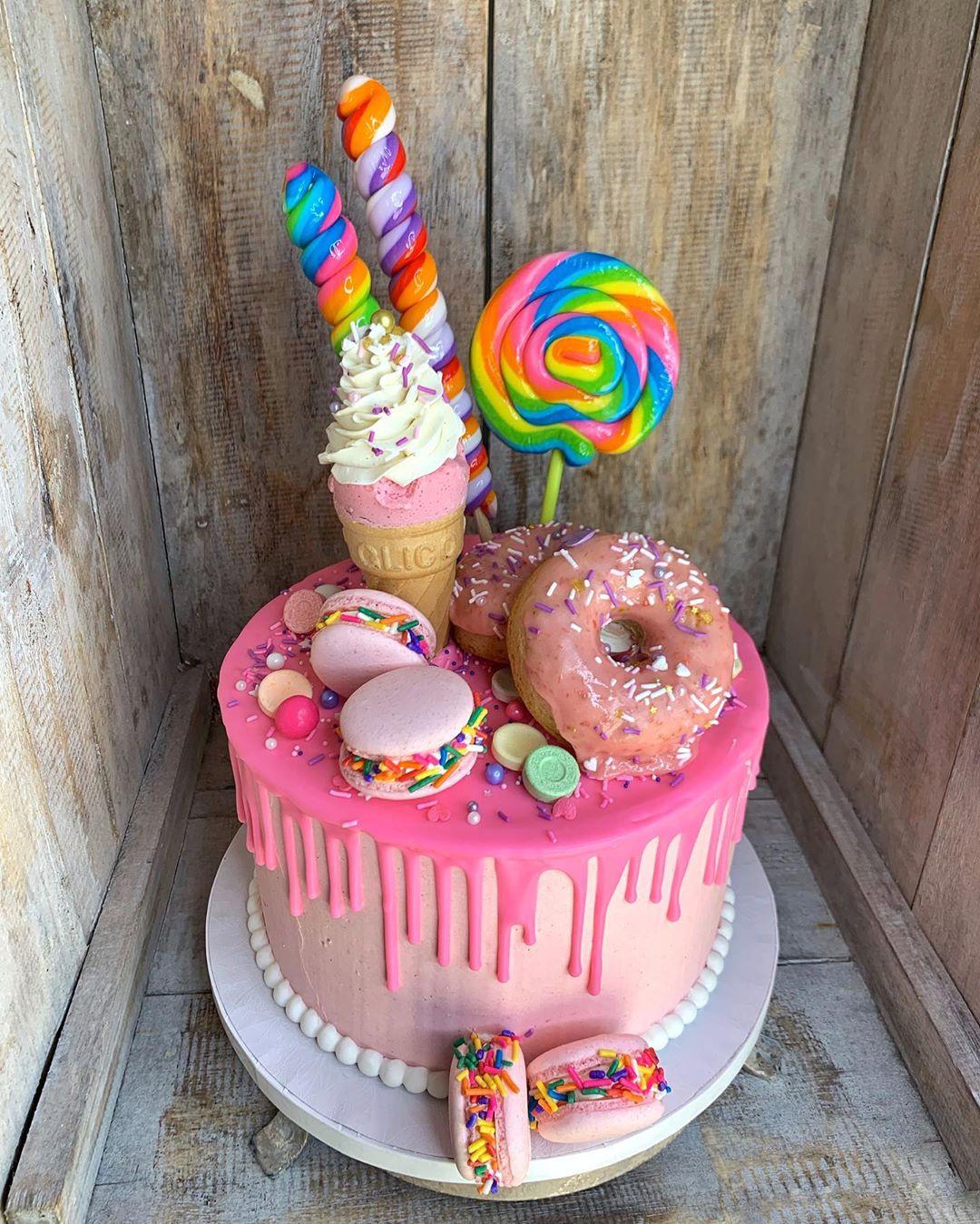 Image Courtesy: Signature Sweets By Amanda
Looking at this picture, you know exactly why this is on our new cake designs list! With a fun junk food and candy theme, this is a cake that will add a light element to your Reception. It's ideal if you and your spouse can't get enough of sweet foods! You can always customise the cake according to your taste.
9. Cake and Cupcake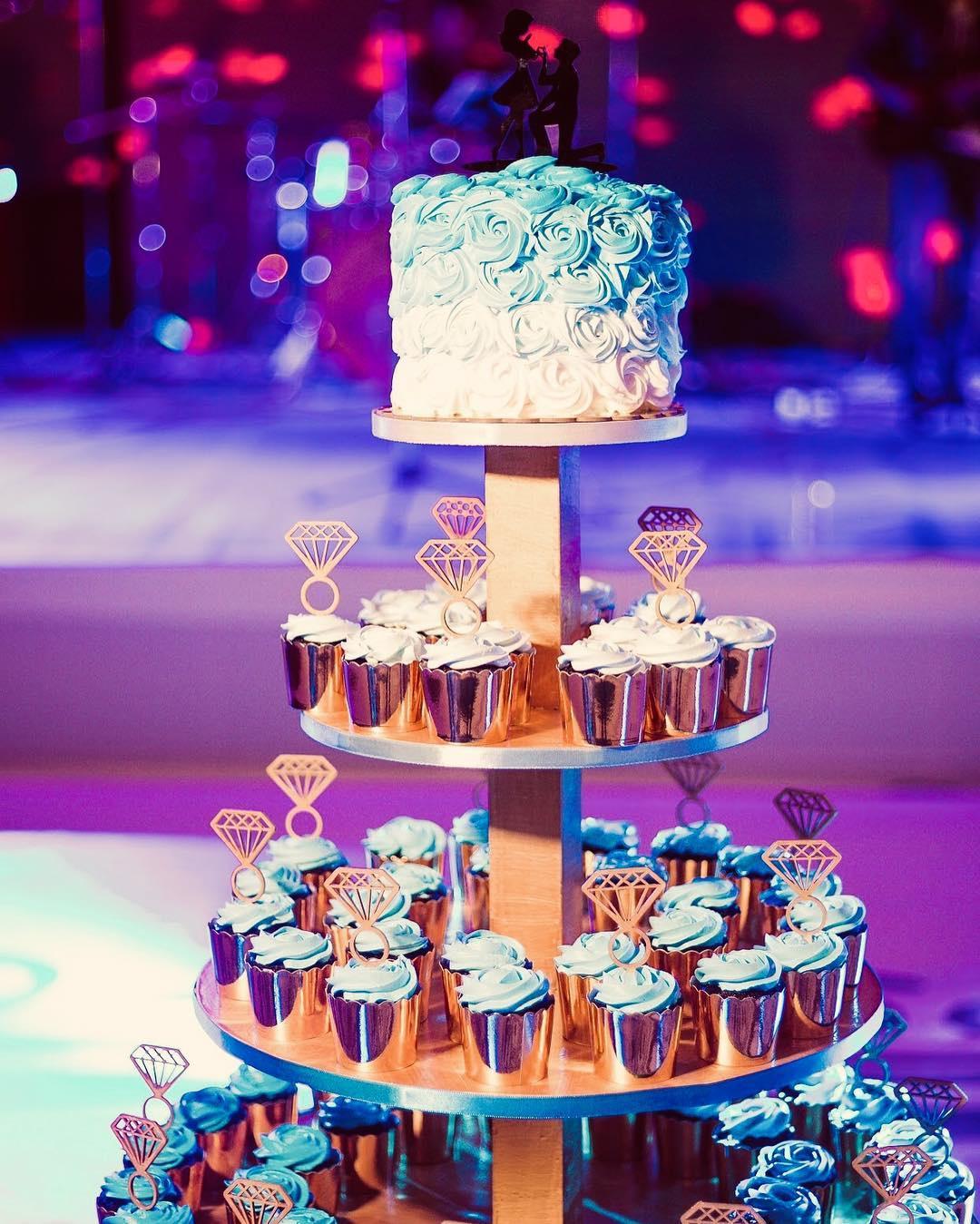 This one is the most unconventional cake that is now trending and every couple wants this design as their wedding cake! The fusion of blue colour into white gives a very aesthetic look to the cake and cupcakes, and it comes with an artificial ring that will definitely steal all the attention!
All these new cake designs are a must-have but you need to pick the best one to celebrate the best day of your life! A great way to find out which one the best one is by asking the bakery the types of flavours that can be accommodated in the design! You can also check out these bike cakes!
Check out these awesome bakeries near your city!