The Bike Cake Is the New Trend in the Wedding Scene Get One for Yourself!
With wedding cakes being the new rage, couples are making sure that the cake at their wedding is a memorable one and are hence coming up with some quirky and funny ideas. We are talking about one of the coolest ideas doing the rounds – A bike cake.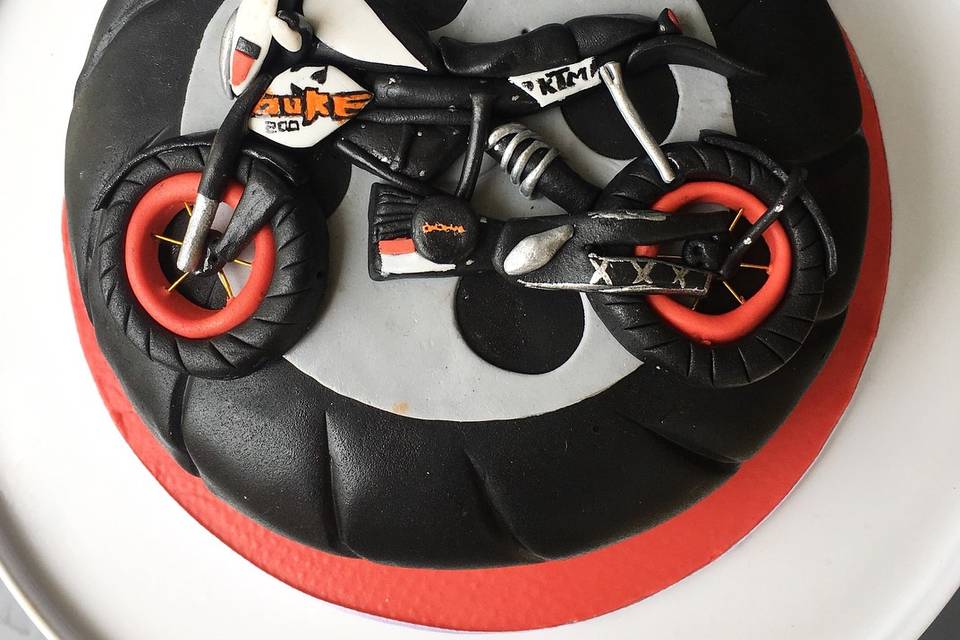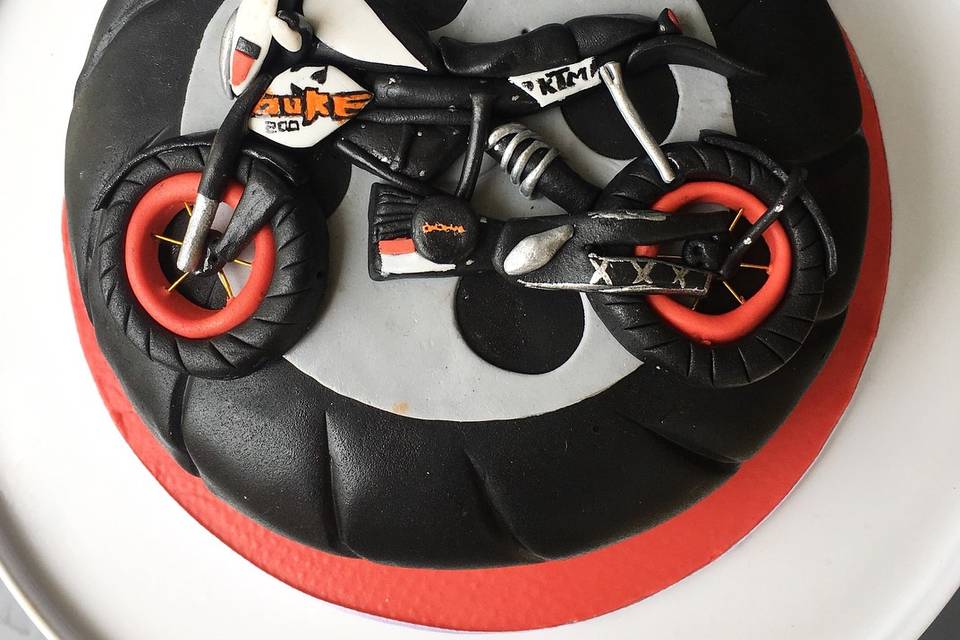 Image Courtesy: The Confection Connection
Even though wedding cakes were not much of a thing in India until lately, they have now become a norm irrespective of the nature of the wedding. While some prefer elegant cakes with roses and petals, more and more millennials are looking to create personalised cakes with their own take on it. It can be funny or quirky one or one with a story or something that both the bride and groom relate to. A bike cake is one such example of a personalised cake that a couple can have at their wedding.
A bike with a general theme or a replica of the bike that you own (or would both like to own one day) can be one way to go about this! Let your creative mind do the job for you. Here, we have come up with some of the best bike designs to help you take a decision!
1. The classic Indian as the cake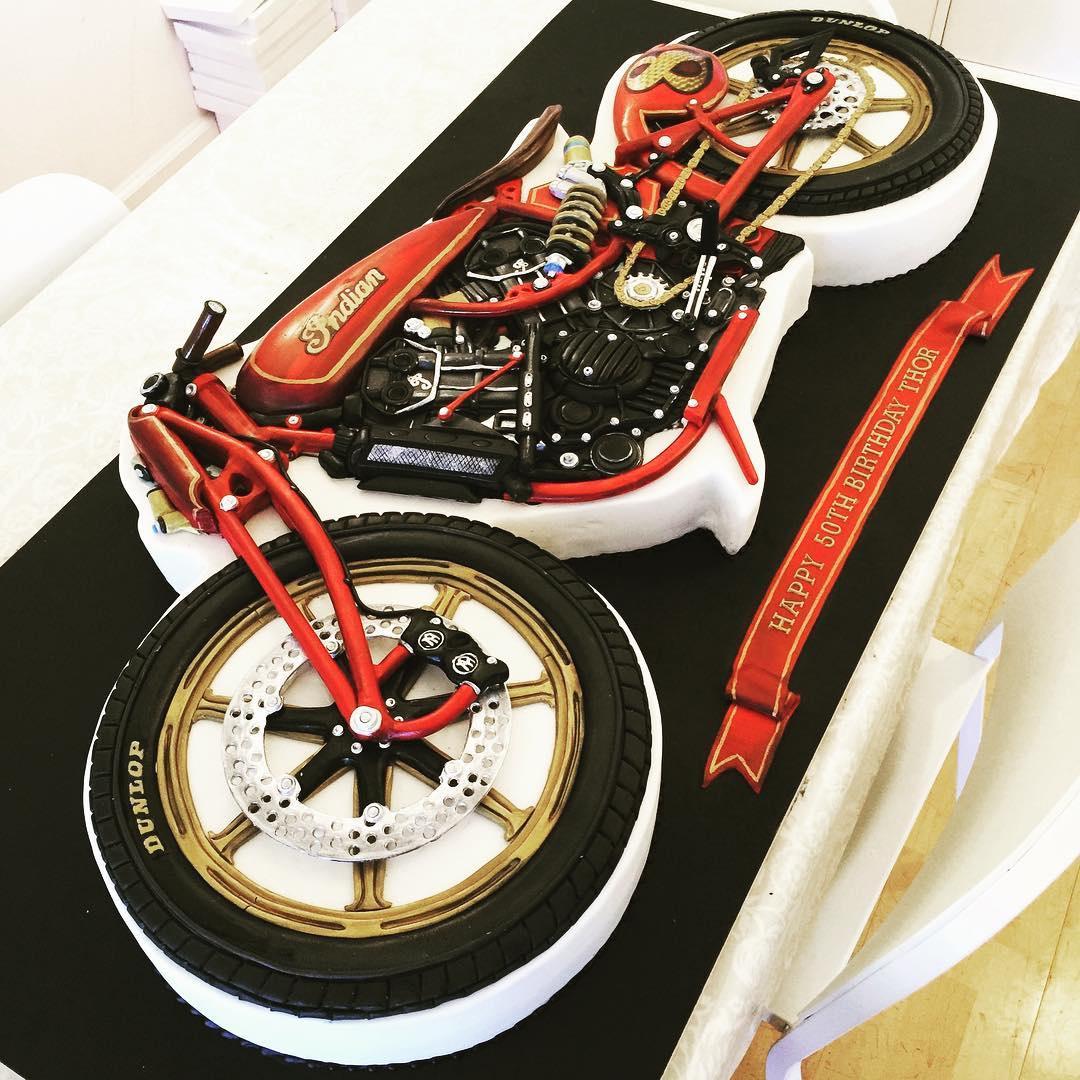 Image Courtesy: Holy Andrews Cakes Ltd
When you think of a big bike, the first name that comes to mind is the classic Indian. If you want a cake that is completely in the shape of a bike then it has to be the Indian. With its humungous size, it is easy to fill in the details in the bike cake too. It can also signify how you both as a couple are looking forward to having the bike one day.
2. A bike on top a flaming tyre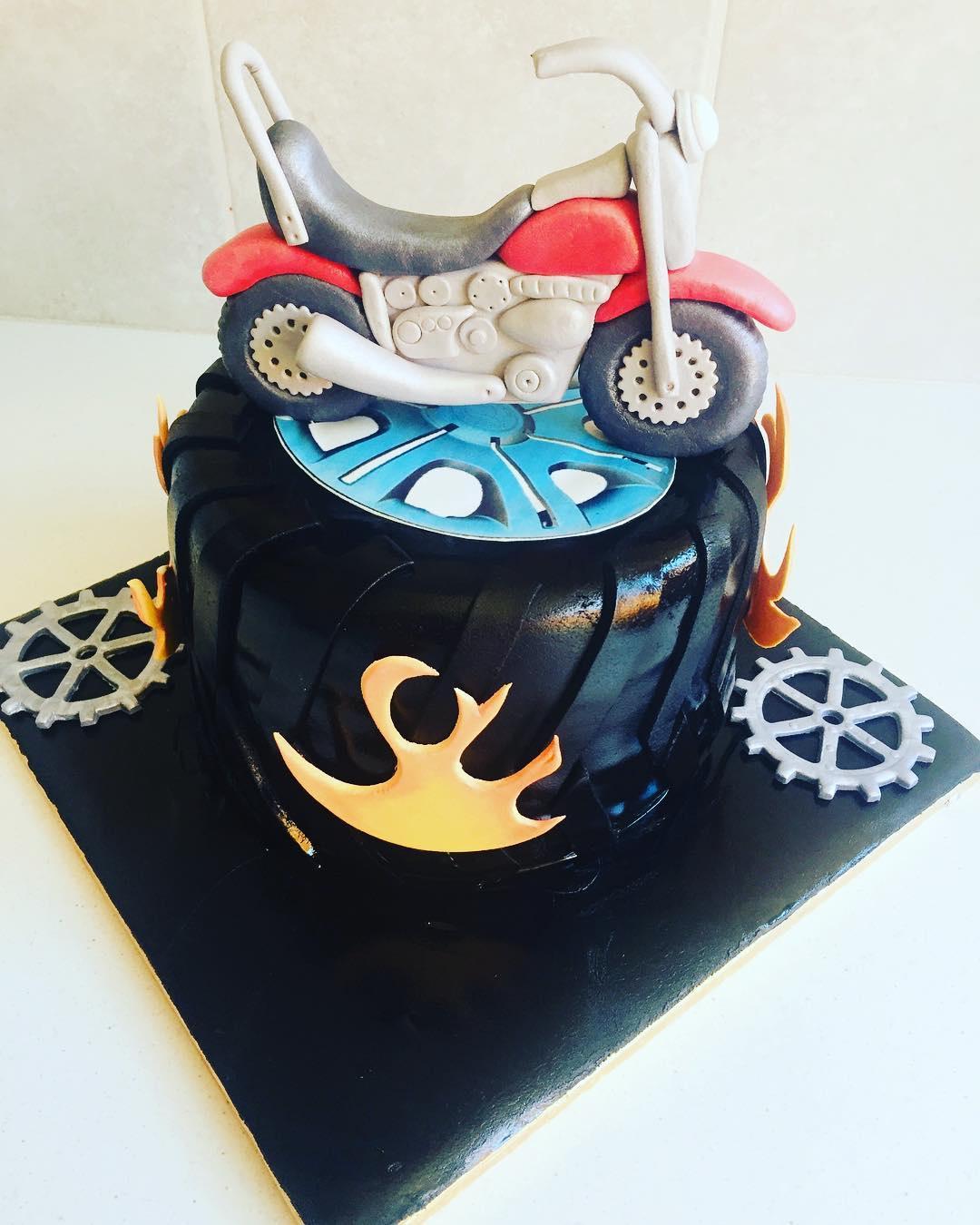 Image Courtesy: Leotkpartyhire
Now, this is a cool take on bike cakes with a small bike on top of a flaming tyre. You can use the flaming tyre as the base of the cake, which is a requirement for all cakes. With the tyre as the base, it allows you to have a traditional shape to the bike cake as well. You can opt for other renditions as well by switching up the style and design of the bike or even the tyre.
3. Who doesn't love an Enfield!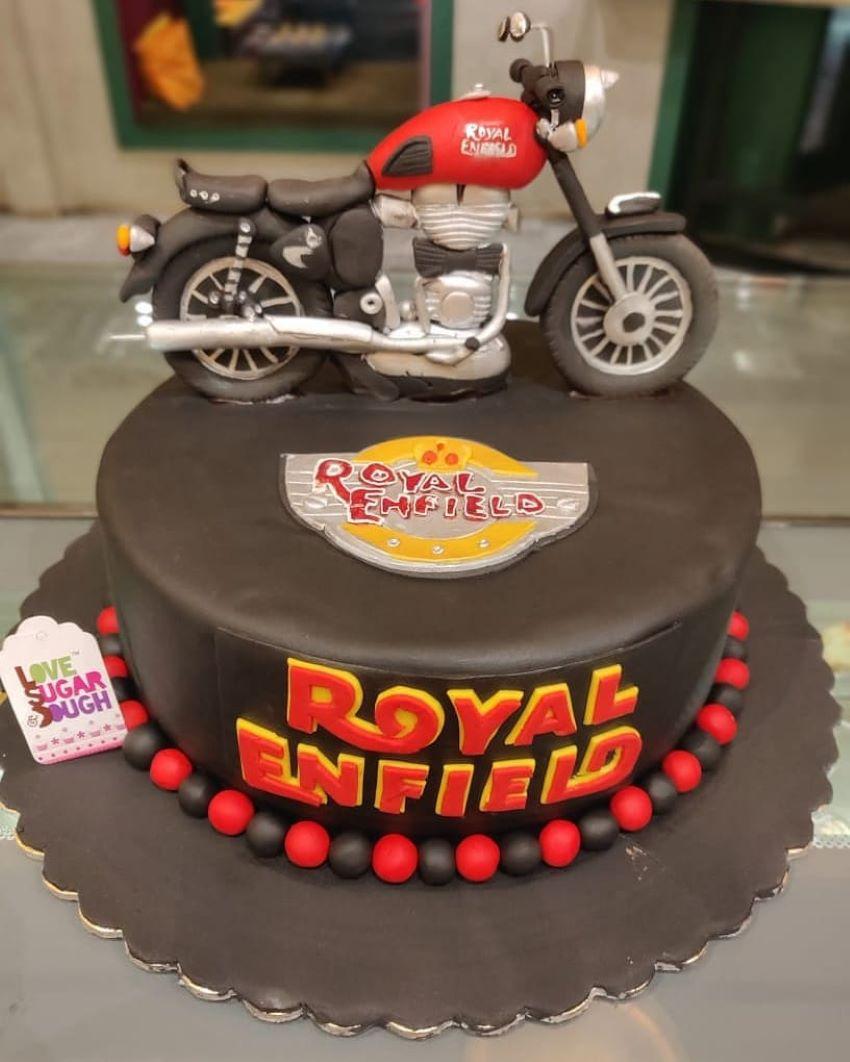 Image Courtesy: LSD - Love Sugar & Dough
The one bike company that is synonymous with Indian bikes is the Royal Enfield and almost every bike lover has one. It is the one ride that most couples take for adventure trips and long rides. This goes for you and your spouse as well. If you two have been on such trips then have a bike cake for your wedding that depicts such a cool part of your story. It will be a memorable moment for you and your guests too would love it.
4. The bride and the groom taking a ride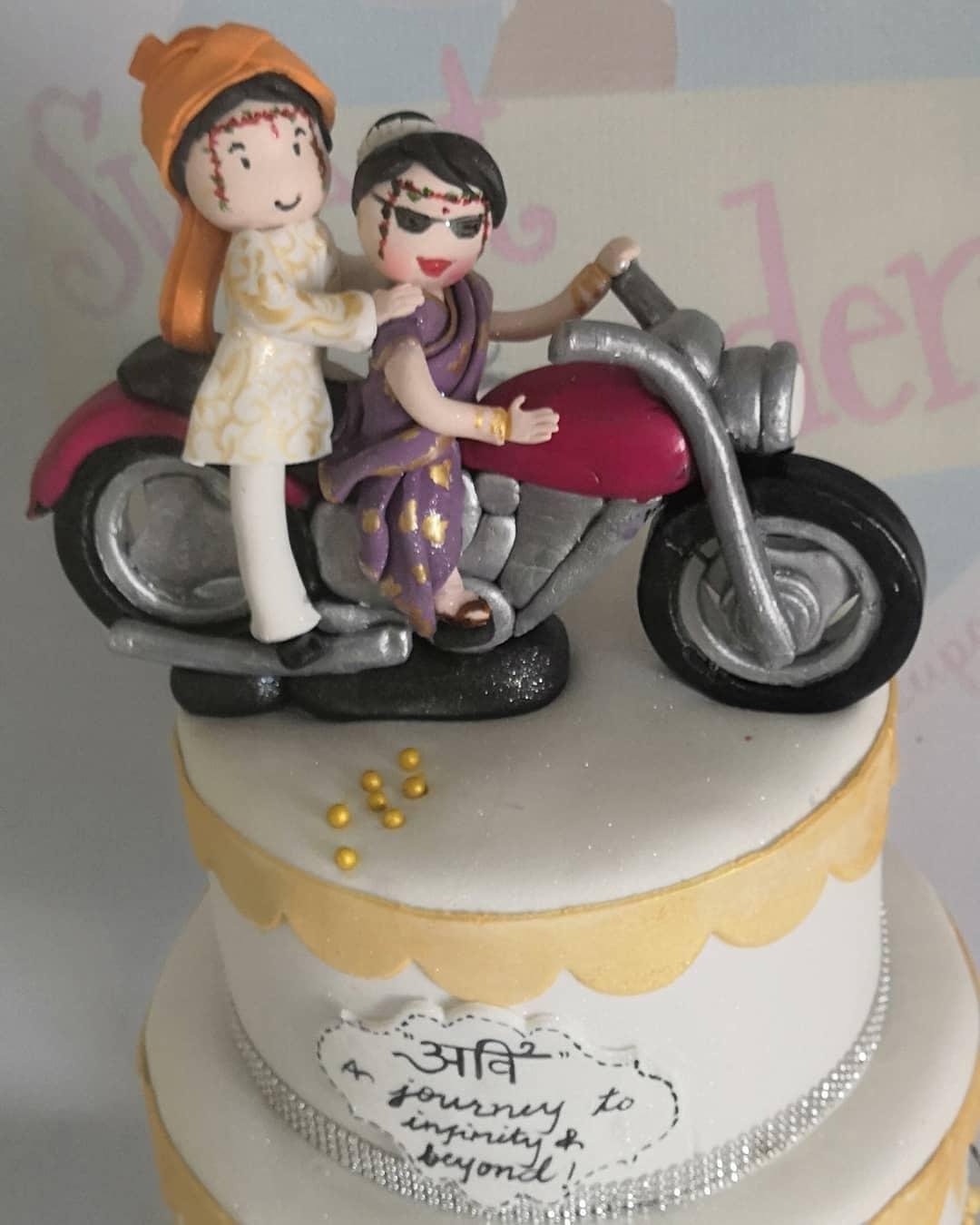 Image Courtesy: Sweet Wonders
A bike cake with the bride and groom riding a bike is the most classic example of bike cakes but the fun part is that it never gets old. It still holds true to its character and makes for a wonderful choice for you to have at your wedding. Make sure that the bride and the groom on the cake are as similar to you both in real life. That would make the cake even more personalised. You can either go for the option of going with full biker gear for the couple on the cake or have them wear complete wedding attire. Be creative and let the cake represent you.
5. The dream of Harley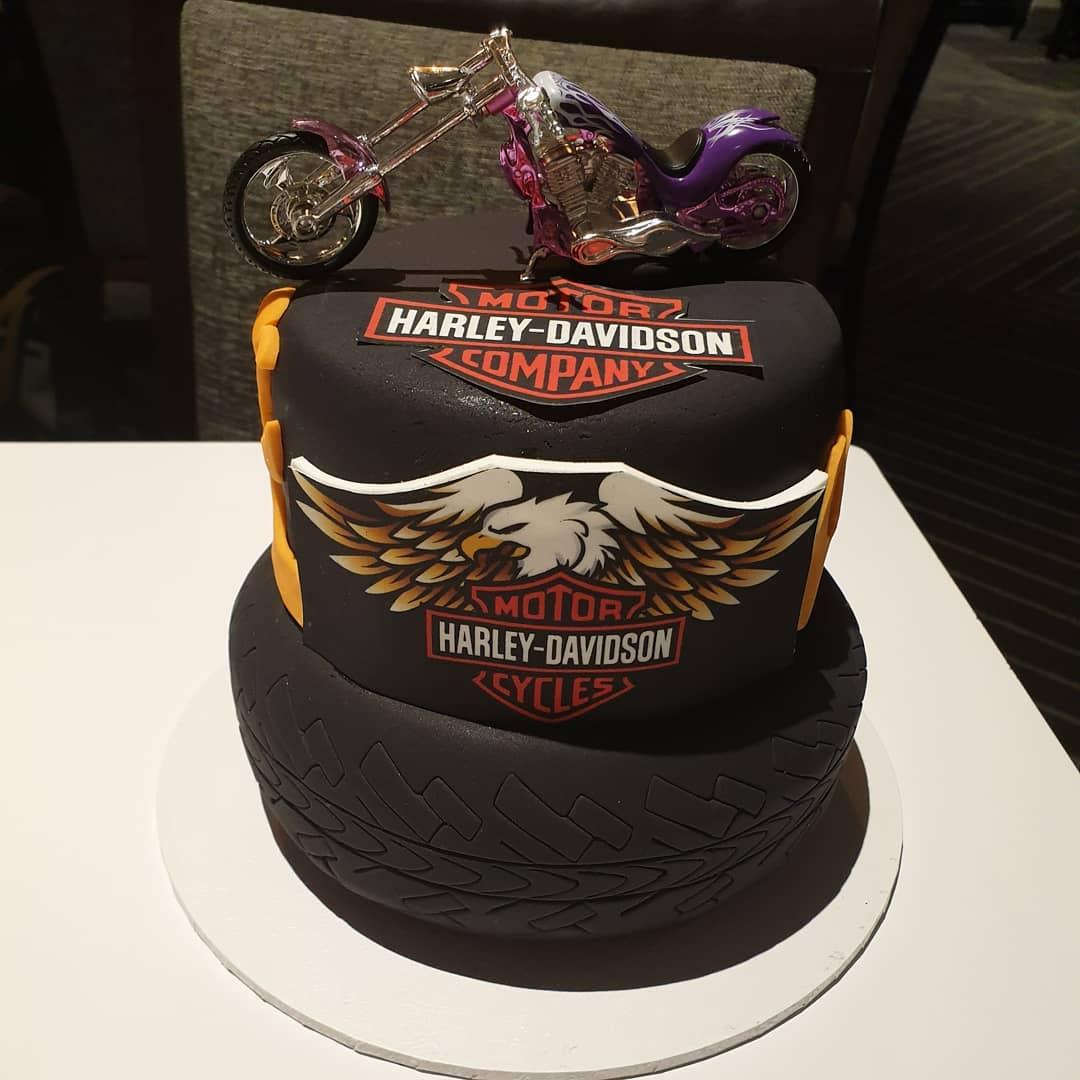 Image Courtesy: Tlot
For any bike lover, owning a Harley Davidson is always one of the things on the bucket list. Therefore, if you have been planning to buy one soon after your marriage, then have a bike cake made with the design of a Harley. The best thing about this idea is that you can surprise your spouse by having something like that, giving a hint to your partner about what's in store for the future.
6. Respect for the gear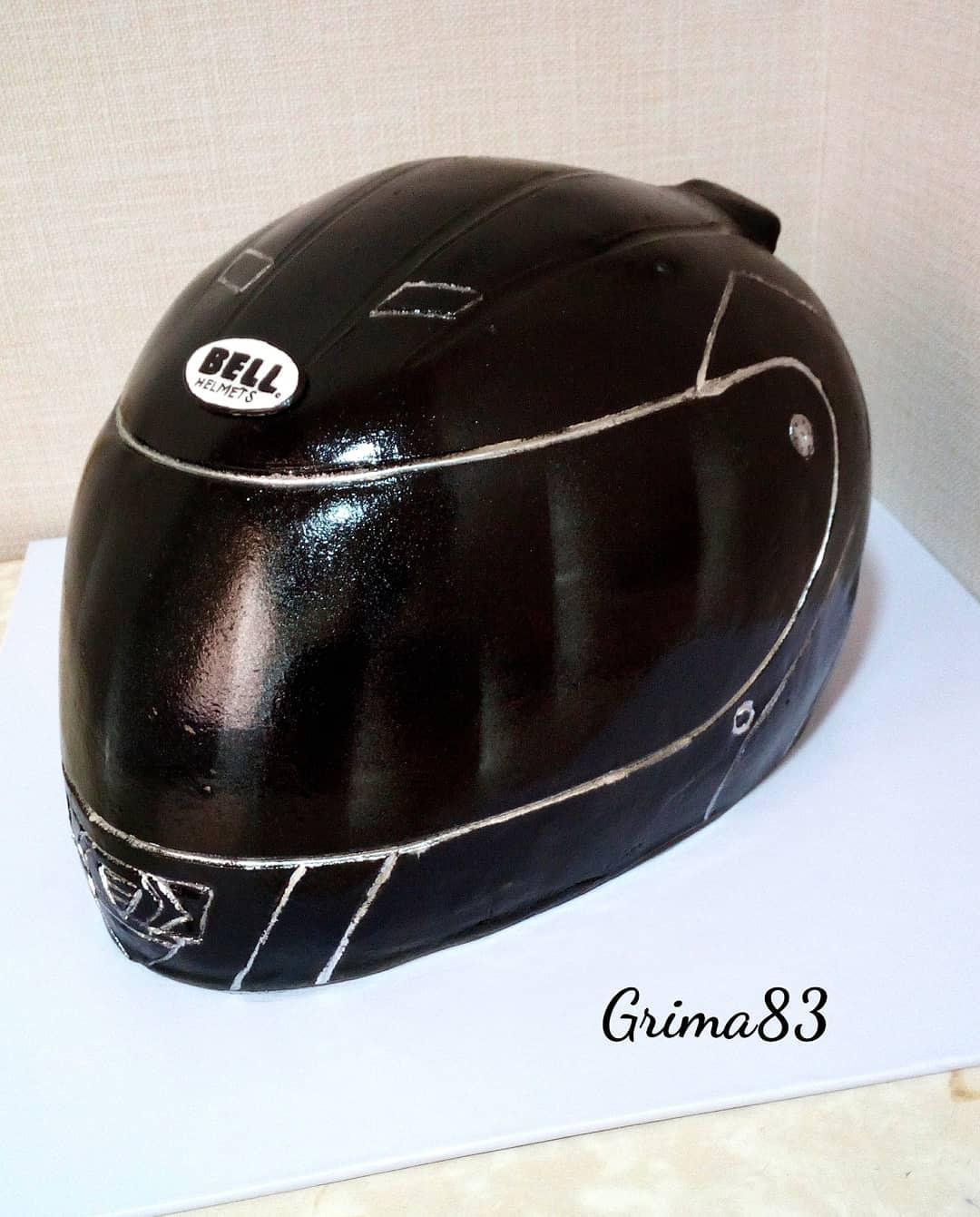 Image Courtesy: Marina Handbag
A true biker always respects the gear they own. It's the helmets, the protective pads, the jacket and all that matter the most in the end. It is what separates a regular Joe from a die-hard biker. So here is an option for you to explore in the name of a bike cake that doesn't have a bike in it and instead has a helmet! This helmet shaped cake like this would look and taste wonderful given that it is made of chocolate.
7. Let the adventure begin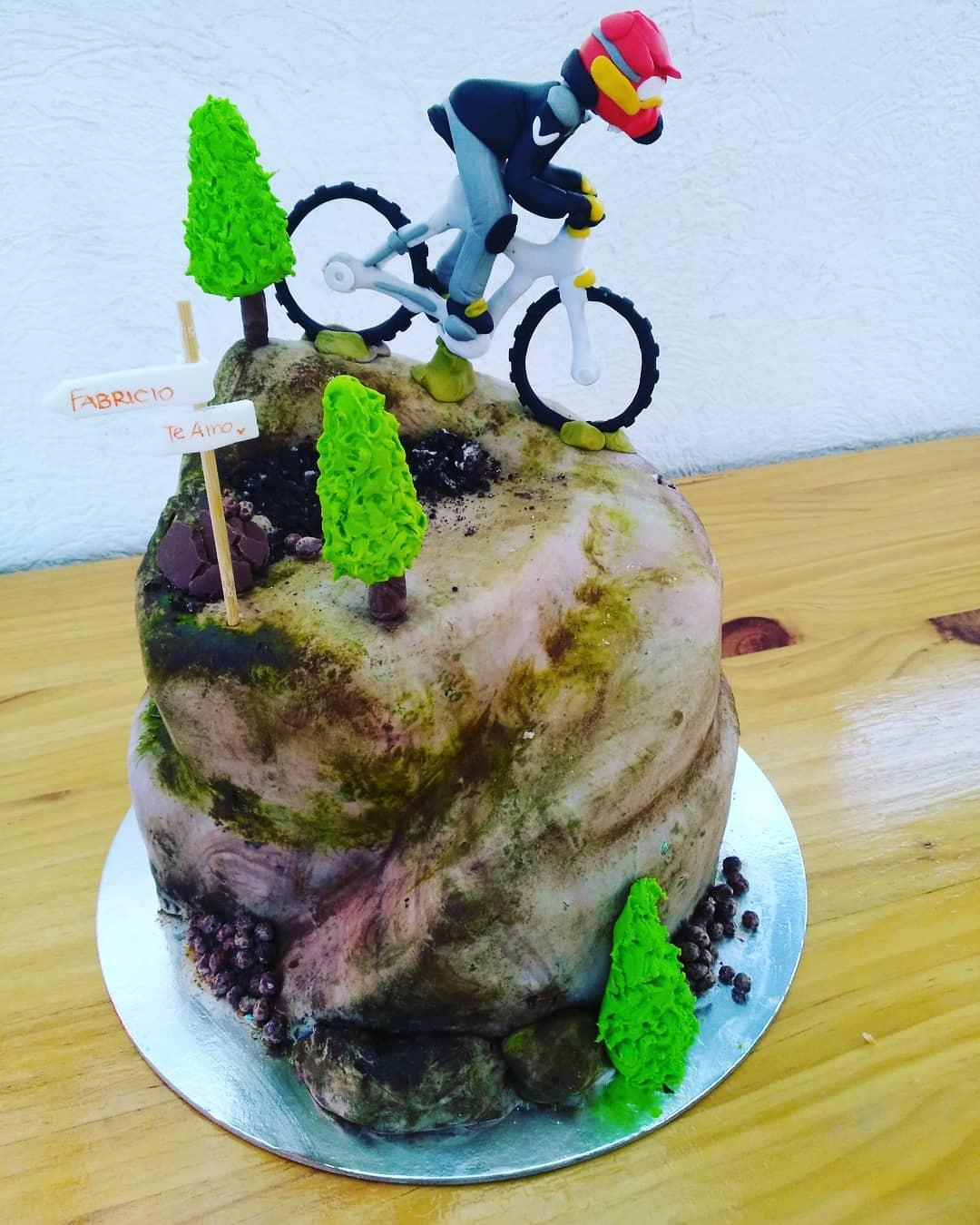 Image Courtesy: Miss Baker Cali
Here's a twist in the story! A bike always does not mean a motorbike, as it can be a regular bike as well (usually called a bicycle). If you are into adventure biking in the mountains and similar stuff, you can surely surprise your partner with this wonderfully personalised cake with a rider riding from the top of a cliff. It would be a great move on your part to do this for your partner.
Get these amazing cakes for your wedding so that something as random as the cake can also play a significant role in expressing your union!
Get in touch with our cake vendors for amazing options!