No Celebration Is Complete Without a Big Cake! Here Are Some Ideas for Your Wedding!
The moment the knife sinks into the spongy surface of a cake is one that sparks joy in everyone! Make sure your wedding is filled with the same joy by cutting a big cake on your special day!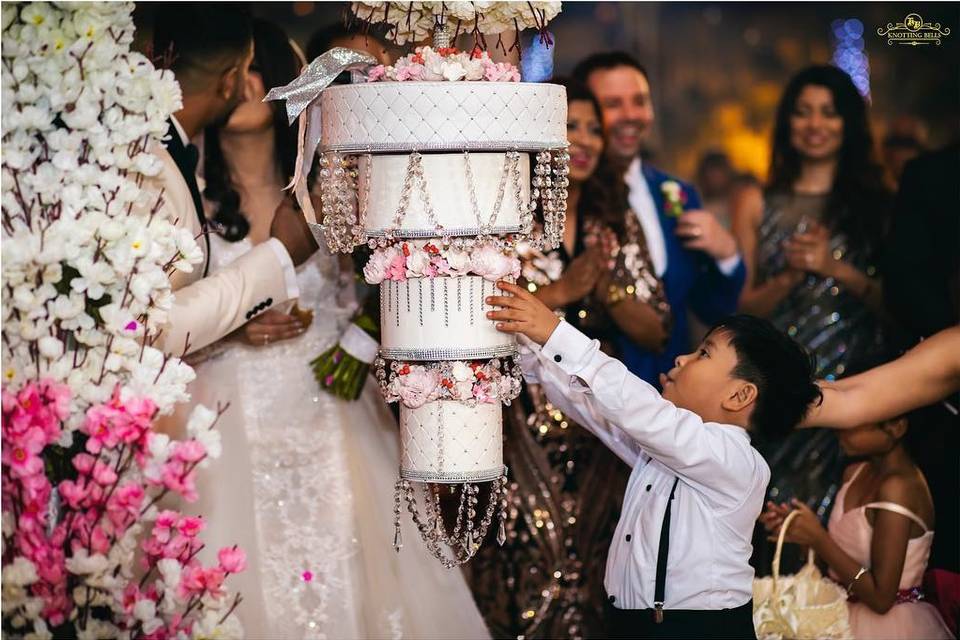 Do you remember attending birthday parties as a child? The moment of cutting the cake was something that everyone waited for with bated breath. The feeling is still the same, even at this age! As hundreds of people attend an Indian wedding and you cannot have anything short of a big cake to cater to every guest present at your function. The simplest way to create a huge custom cake is by building multiple floors of cake. You can also make it happen by baking a cake with a giant base at the bottom, which is hard to do. This is why it makes sense to speak to professional bakers when you want a big cake for your wedding.
Before you make an appointment with a leading bakery, start by finding out what options you can ask about!
1. Flower cake with multiple stories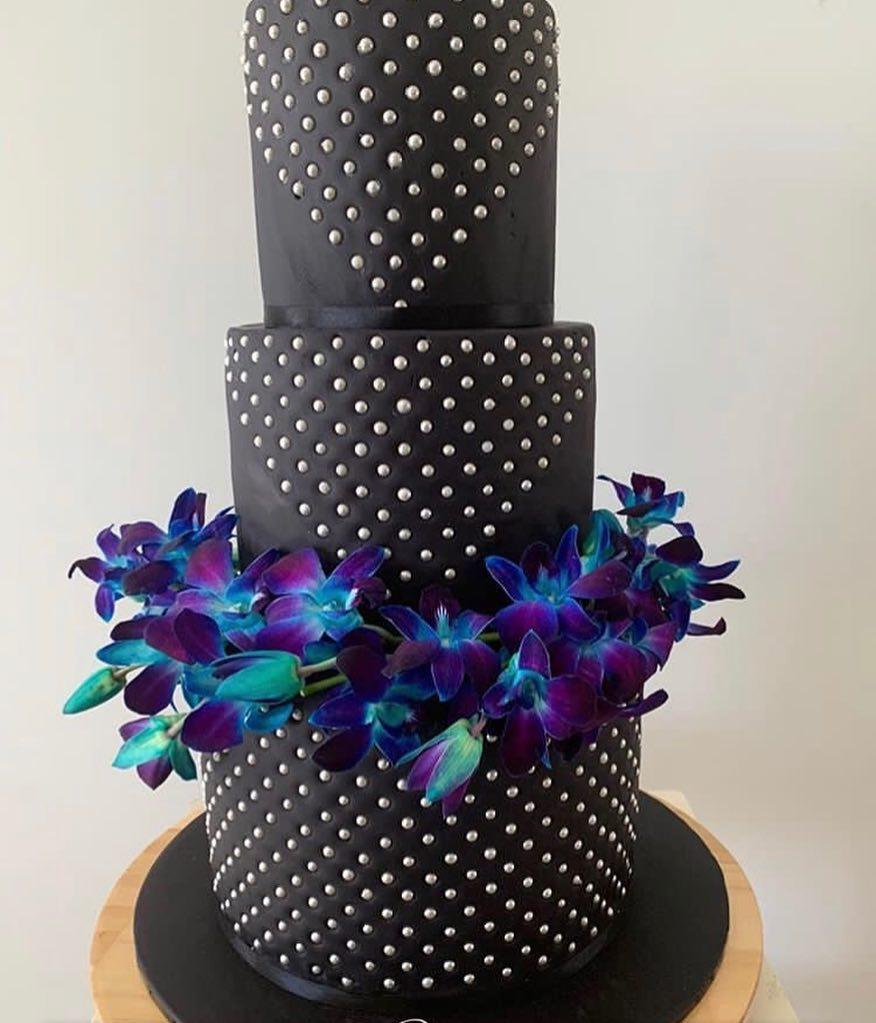 Image Courtesy: Bake A Boo
A tiered cake is a trusted traditional style that popular for good reason! This is because a multi-tiered cake is one that is well balanced and easy to stack high. To make this, bakers create bases with different diameters and place one on top of the other. This way, they create a cake with multiple stories. Once the base is ready, it's time to decorate!
Ask the baker to create some beautiful edible flowers and place it all over to form a seamless connection between the different floors of the cake. You can create an incredible twist by having actual edible flowers. True, it may sound a bit odd but trust us with this. If you find the right flowers, it will not only look good but taste good as well! A big cake can cost you a bomb but this one will be worth it!
2. A cupcake pyramid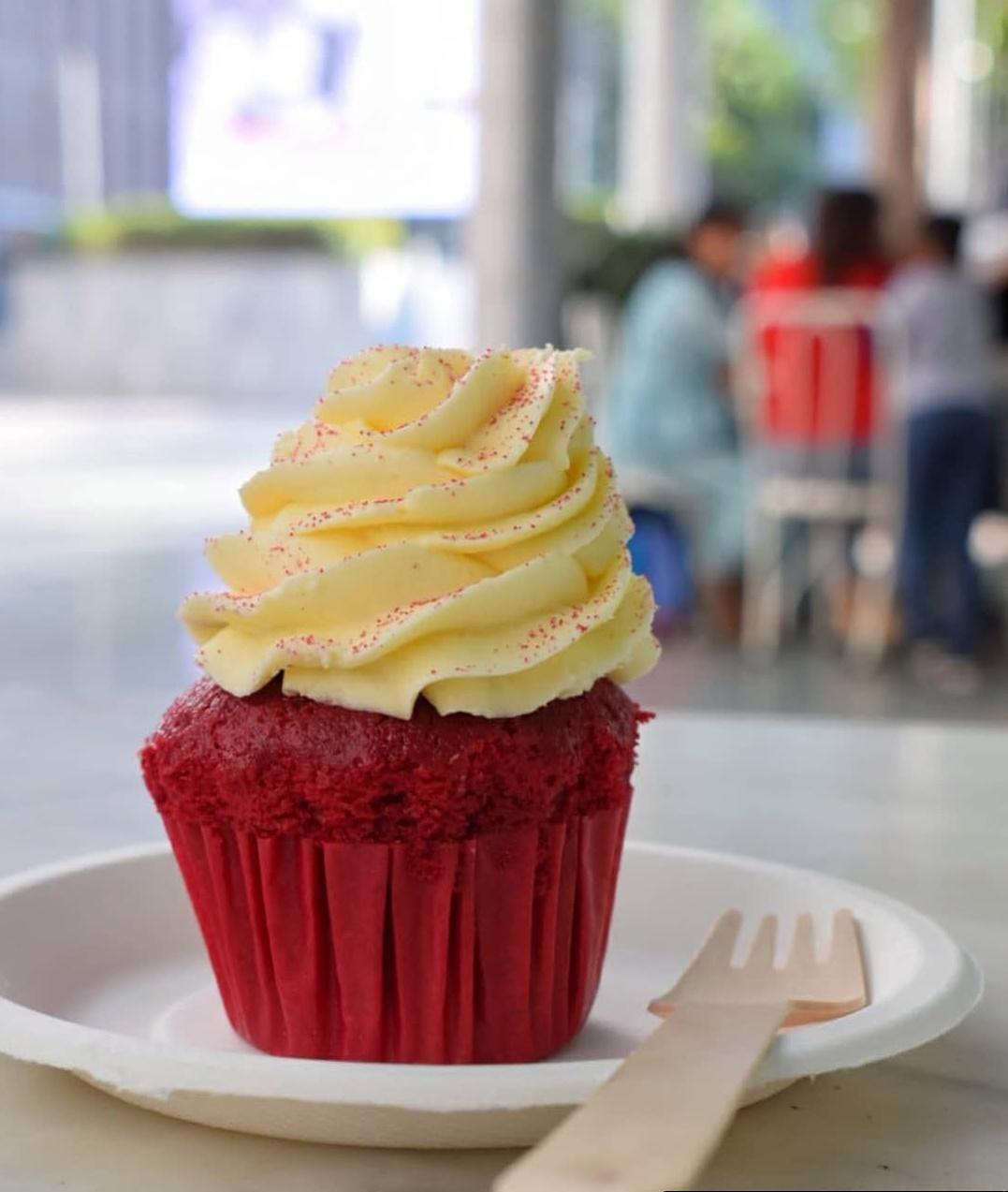 Image Courtesy: Theobroma
What better way to ensure that every guest gets a part of the wedding cake than by ordering a cupcake cake. With this style, you don't just stop at creating a big cake – you can make a humungous one! This type of cake is generally made by stacking cupcakes on top of each other to form a pyramid. With this, you can say goodbye to the hassles of messy cutting! Moreover, it also gives you the option of having multiple flavours in a single cake by including different types of cupcakes.
3. A tower of mini cakes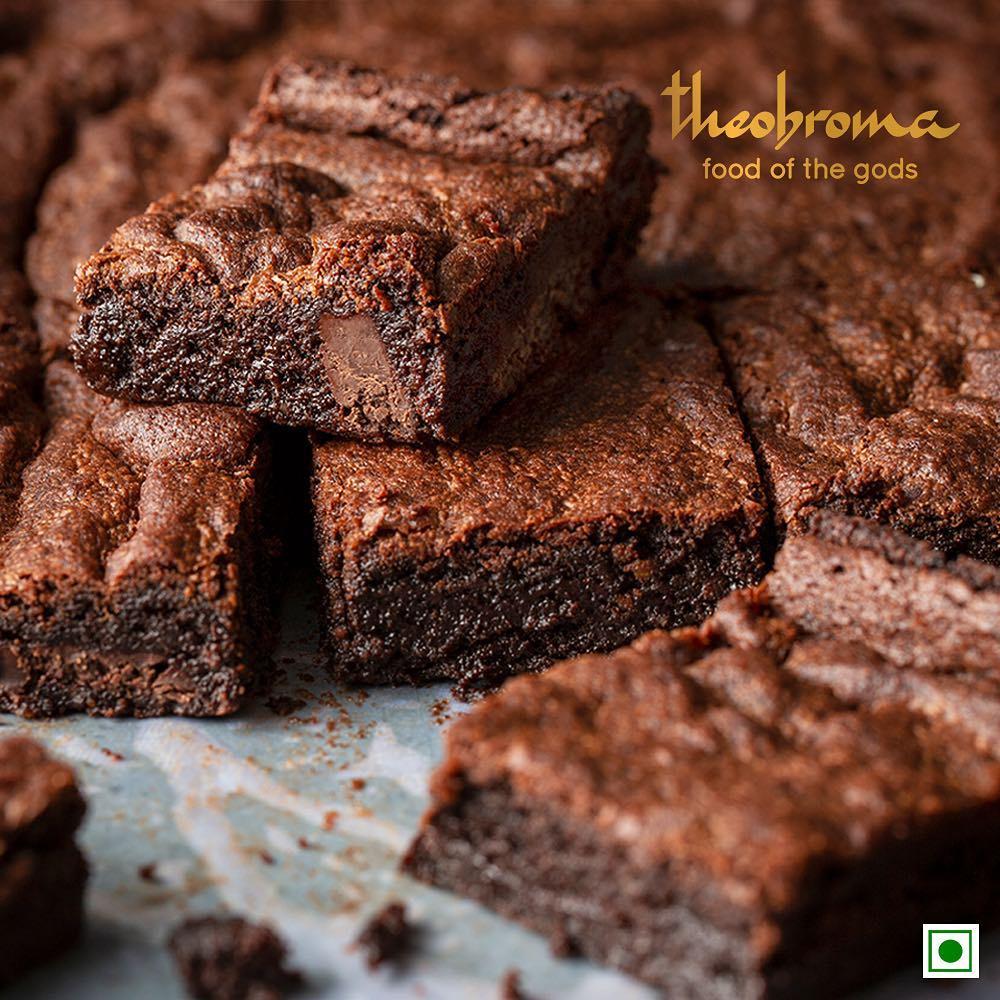 Image Courtesy: Theobroma
This innovative idea can help you create a big cake for your wedding. It is basically made by stacking a collection of mini cakes in a way that it looks like a giant cake. The final product looks like one big super cake. Ask the baker to create small cakes that are the size of a pastry. Then, you just need to stack the mini cakes in the right places to create any shape you like.
4. An Avengers cake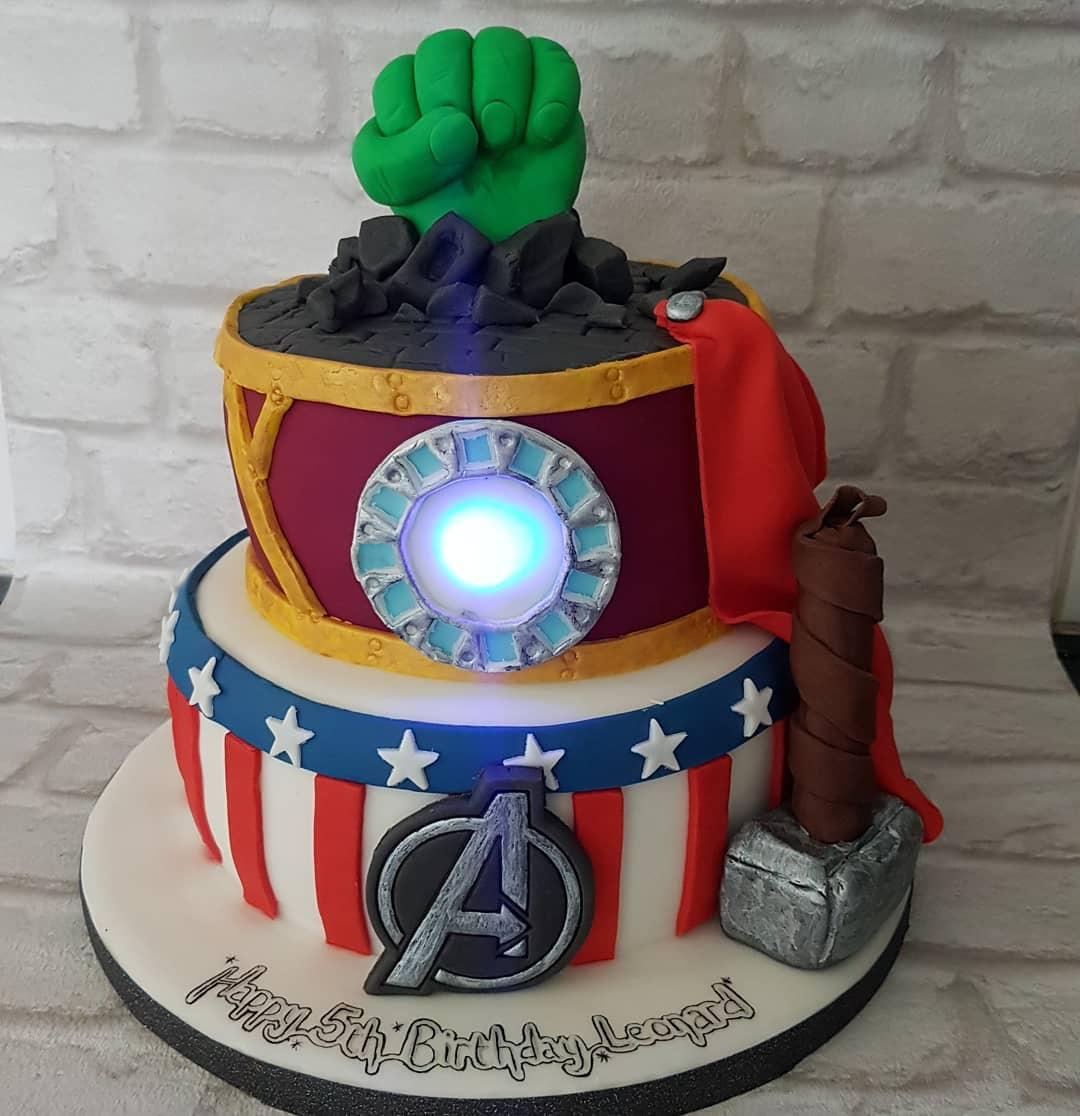 Image Courtesy: Tickety Boo Cakery
How cool does that sound? You can create a customised cake with an Avengers theme by choosing a character for each floor of your big cake. This should be a really fun idea to incorporate if you and your spouse both are interested in MCU. Have one layer for Spiderman's web, top it with the colours of Captain America's shield and then maybe add a layer of the Hulk's green. You can go crazy with such a cool idea and really make it your own. On the top floor, you can add two figurines representing you and your spouse in your favourite superhero costumes!
5. A leaning cake with a funny twist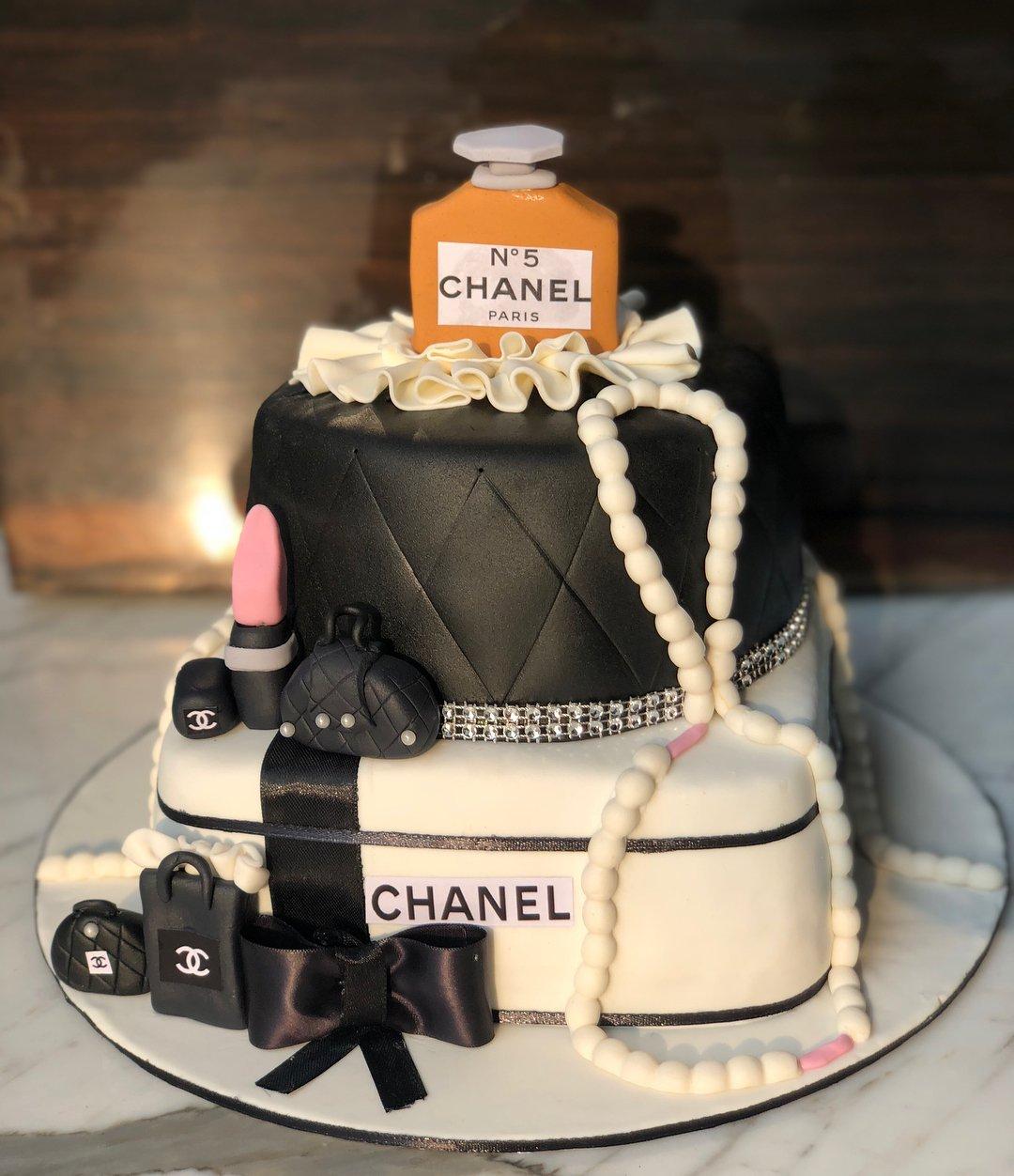 The best thing about creating a big cake is that you can go as creative ass you like. Now, here's a funny yet romantic idea for you. Ask the baker to create a cake that leans towards one side on top. But what's the point of it? You'll see! Create two figurines of a bride and a groom with one of them running away from the top of the cake and the other one stopping. That's where the leaning comes into play. This will leave all your friends and relatives in splits but will also come across as really sweet.
6. A royal cake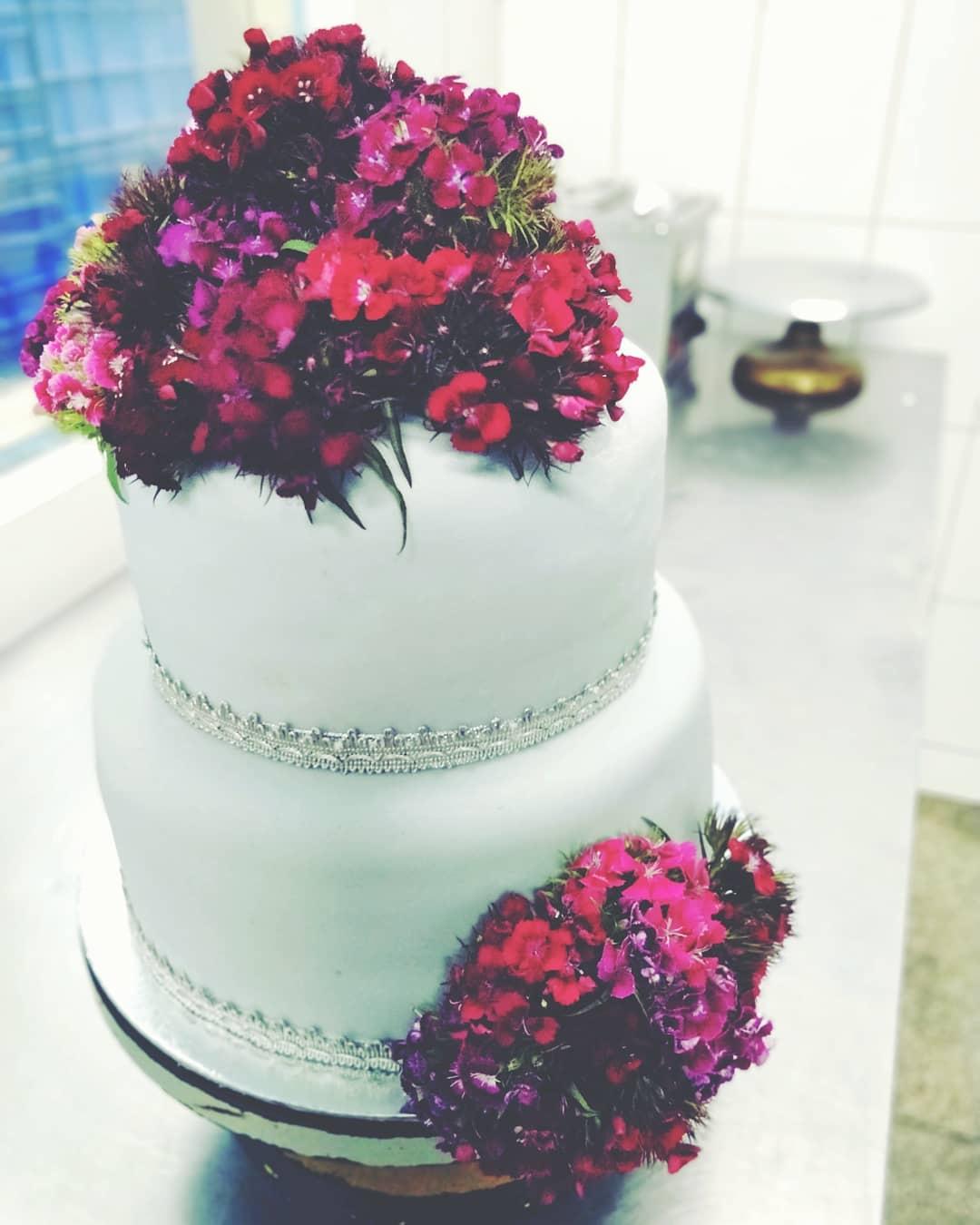 If you are hosting a huge wedding at a palace or a heritage hotel, you should ideally have a cake that resonates with the vibe of the décor. In such cases, the big cake you are thinking of should be an extremely pretty and sophisticated one. Maybe add a tinge of gold foil on the top if you want that regal look. Such small details are what makes the cake a royal one. Accessorise the cake with golden roses. Do not forget to add the figures of bride and groom in their royal attire!
Now that you know some of the most innovative ideas for the cake at your wedding, you can start narrowing down the flavours you want!
Find a bakery/cakery close to you and start picking their brain about great cake ideas!