Latest New Bangles Trends That Brides Can Flaunt This Wedding Season
Bridal jewellery comprises of earrings, choker necklaces, Maang Tikka, Haath Phool, Nath and bangles. And we have some amazing Bollywood inspired new bangles trends that modern brides are imitating, check out some of them.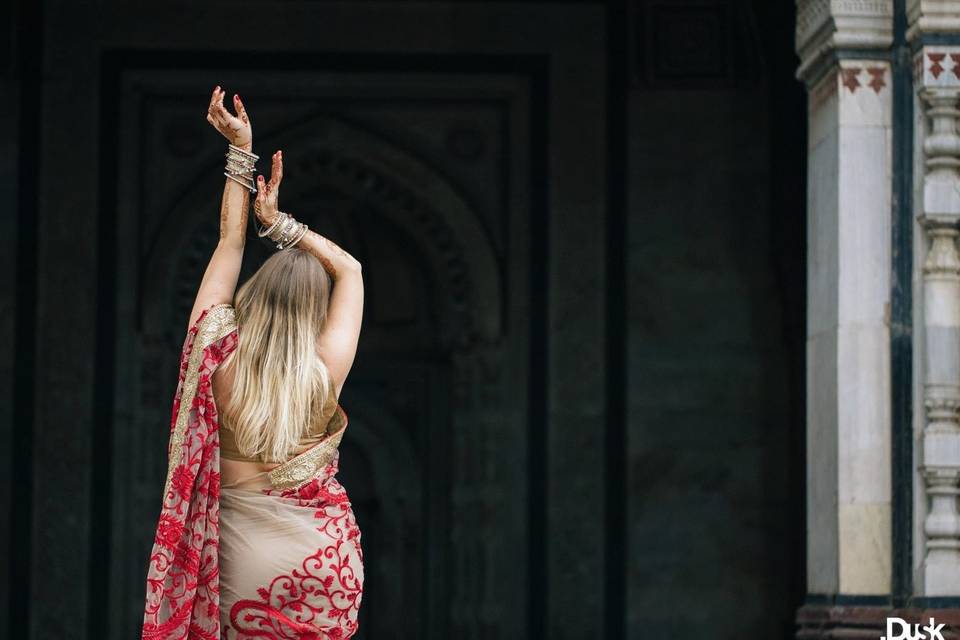 When it comes to bridal jewellery trends, modern-age brides take inspiration from the Bollywood and without doubt, celebrities play a huge role in influencing and shaping the buyer behaviour when it comes to fashion styling and jewellery shopping is one of them. New bangles design have hoarded the bridal market ever since Deepika Padukone adorned Rajputana theme jewellery in Padmaavat.
The Persian-inspired Polki jewellery, Kundan jewellery and Jadau jewellery have experienced a comeback along with the classic gold bangles. Brides love to mix and match these days and create a riot of colours and trends as they play dress-up. Chic, colourful and vibrant new bangles trend like pairing embellished bangles with gold encrusted ones, semi-precious embellished bangles or custom-made new bangles are some of the latest trends that have made a new way for brides to stack their classic Churas. Here are some of them highlighted in detail:
1. Colour Coordinate with your Outfit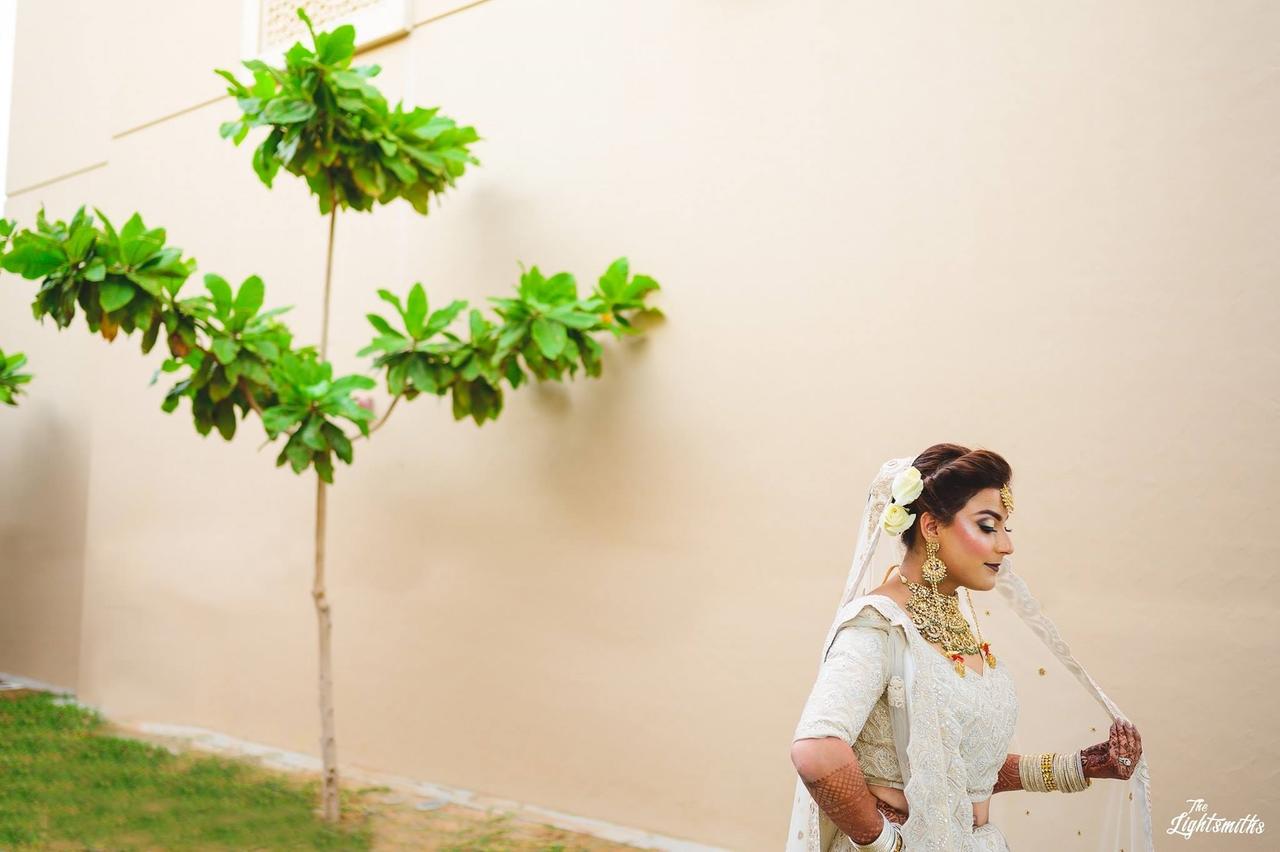 As per the Indian traditional weddings and rituals, white is not a welcoming or holy colour for the brides. The hue invites raised eyebrows for several reasons; however, the modern-day bride doesn't really pay heed to the superstitious and old orthodox customs. This wedding season, coordinate your new bangles with your bridal attire and stack them like a boss.
You may certainly look out for unconventional designs like Polki, Jadau or Meenakari work on the new bangles to add the Rajputana flavour to your look or seamlessly blend with the trending shimmery and sequinned embossed new bangles. Don't be rigid as to completely match your bangles to your dress, you may coordinate with details on your attire, suppose your lehenga is pink in colour with gold detailing, stack some pink and gold bangles for a varied yet gorgeous bridal look.
2. Combine Glass Bangles and Kadas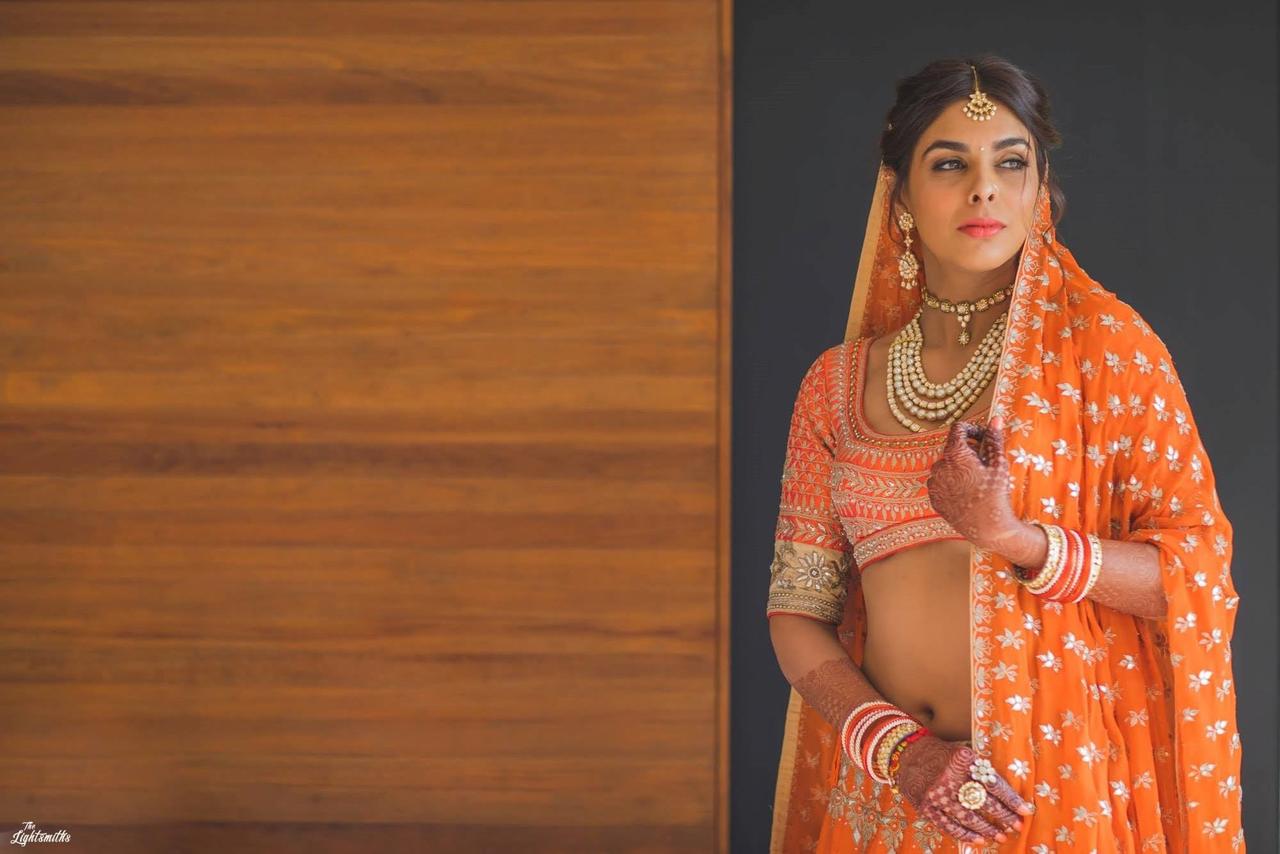 Because who's stopping you to experiment a little on your D-Day. Just how this leading Bollywood stylist Astha Sharma adorned the tangerine new bangles with gold and mirror-work bangles, replicating the subtle charm of her designer lehenga choli, she stood with all that grace and poise. Her Anita Dongre bridal ensemble is so on-point we are totally crushing on her effortless style combined with those edgy yet bewitching new bangles stacked perfectly to exude utter flamboyance, that's how stylists do it on their weddings.
Unique coloured new bangles trends are the most popular amongst the millennials who choose to stay different with colours ranging from rose pink to champagne grey, sage green to bright violets, you will find it all in the bridal market instead of just the classic old red bangles.
3. Classic Red Bangles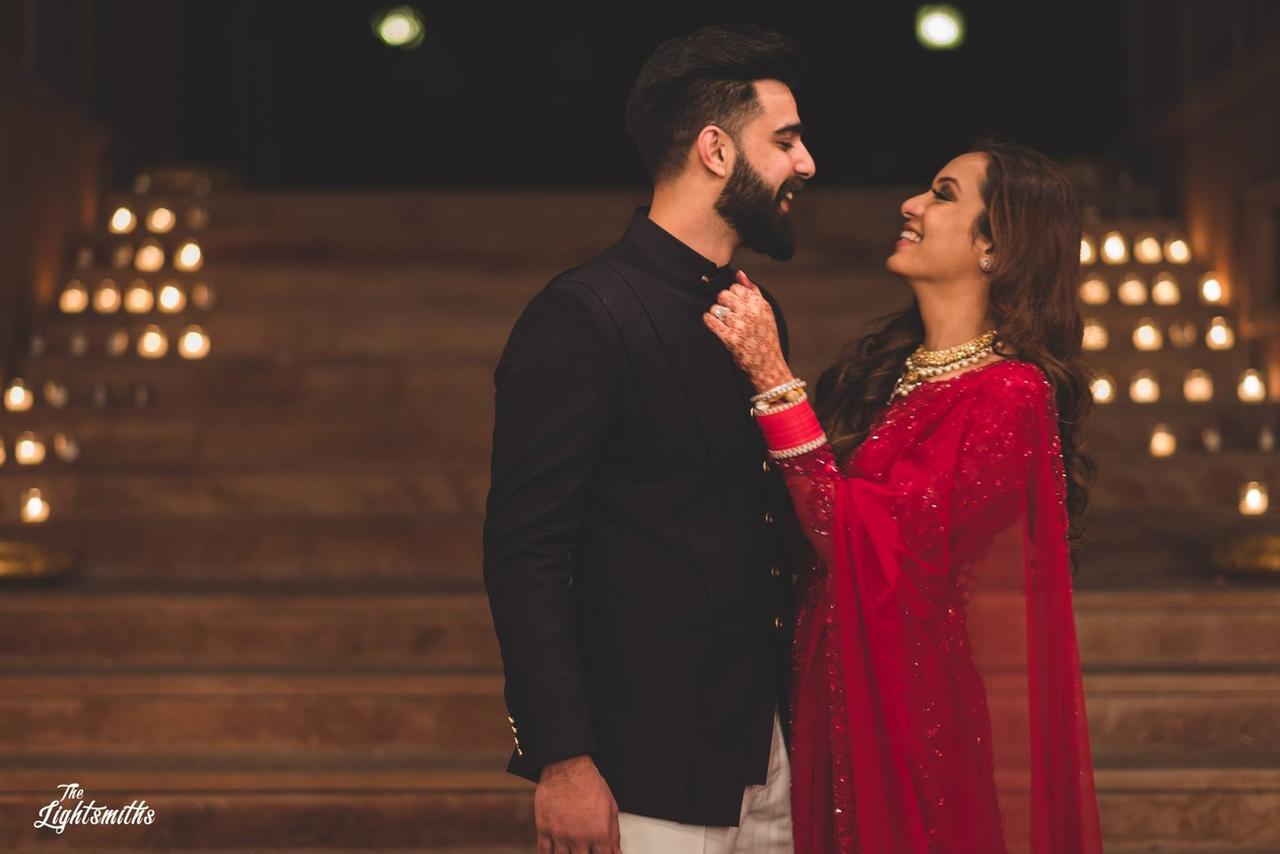 As they say, the bridal charm is unparalleled for it is a combination of several elements and joyful red is one of them. According to the ritual, brother of the bride's mother gifted the red Chura to the bride before the day of her wedding as their blessing to welcome prosperity, happiness and fertility. Red is the colour of the bride and if you notice, all the leading divas of Bollywood – Priyanka Chopra, Deepika Padukone and Sonam Kapoor, all of them wore red bridal attire with red Churas on their D-Day signifying the importance of the colour and its resonating power to steal the show.
Red Churas are still the favourite of all the brides and considered to be the hot-selling commodity. No matter what you wore on your wedding day, if you're a Punjabi/Sikh bride, you shall be stacking red Churas for a year to honour the bridal ritual.
4. Bespoke New Bangles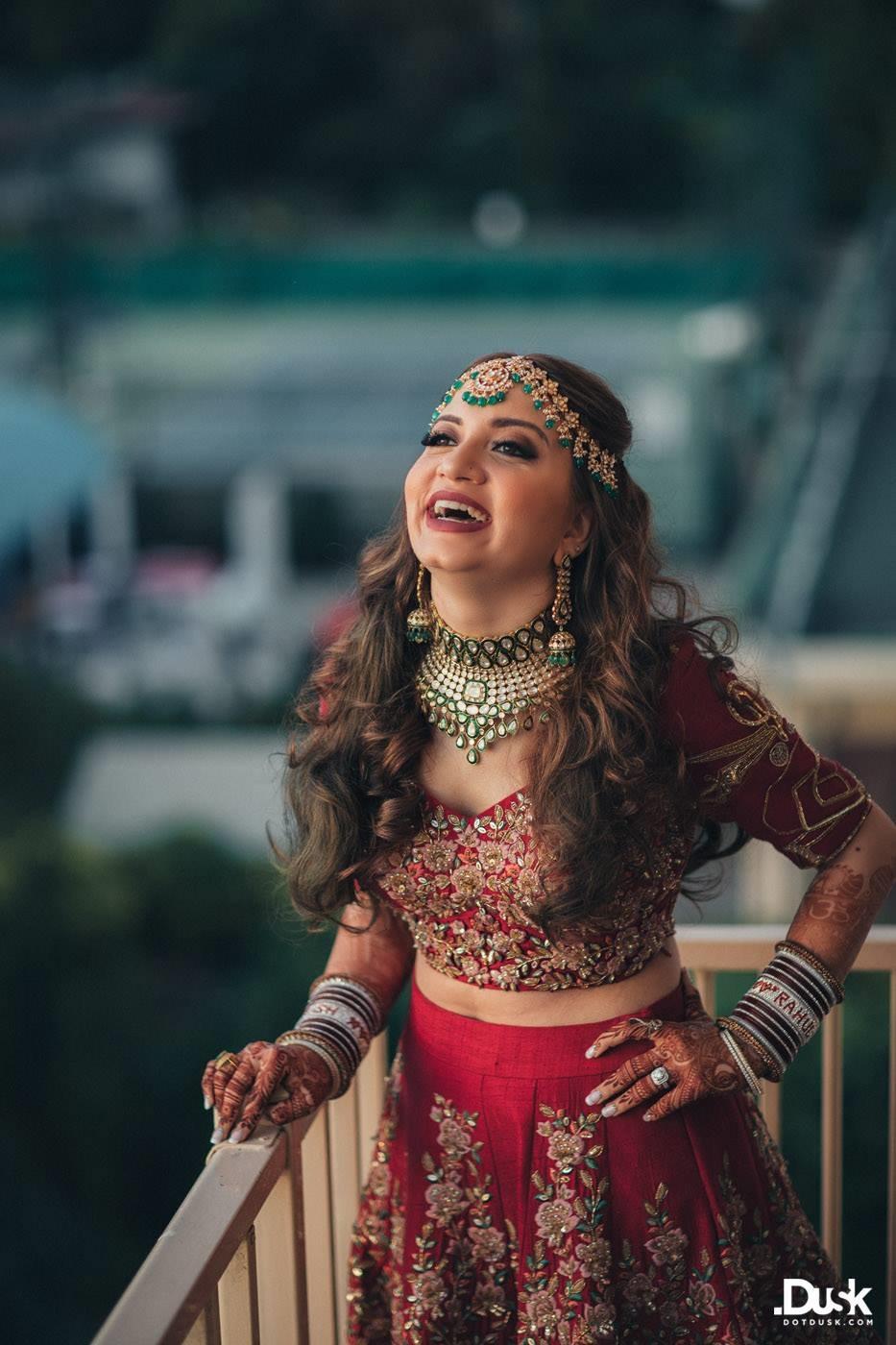 Just how the bridal attire, hairstyle and makeup is personalised, so is your jewellery and new bangles are getting highly customised. Thanks to the millennial brides who would not settle for anything less than the head-turning accessories, ensemble or even the jewellery for that matter. Custom-made bangles engraving the name of your husband have become quite a thing recently.
You may also choose the colour of your new bangles while selecting the stack. Brides these days do not shy away from experimenting and in fact embracing the jazziest trends.
5. Colour Blocking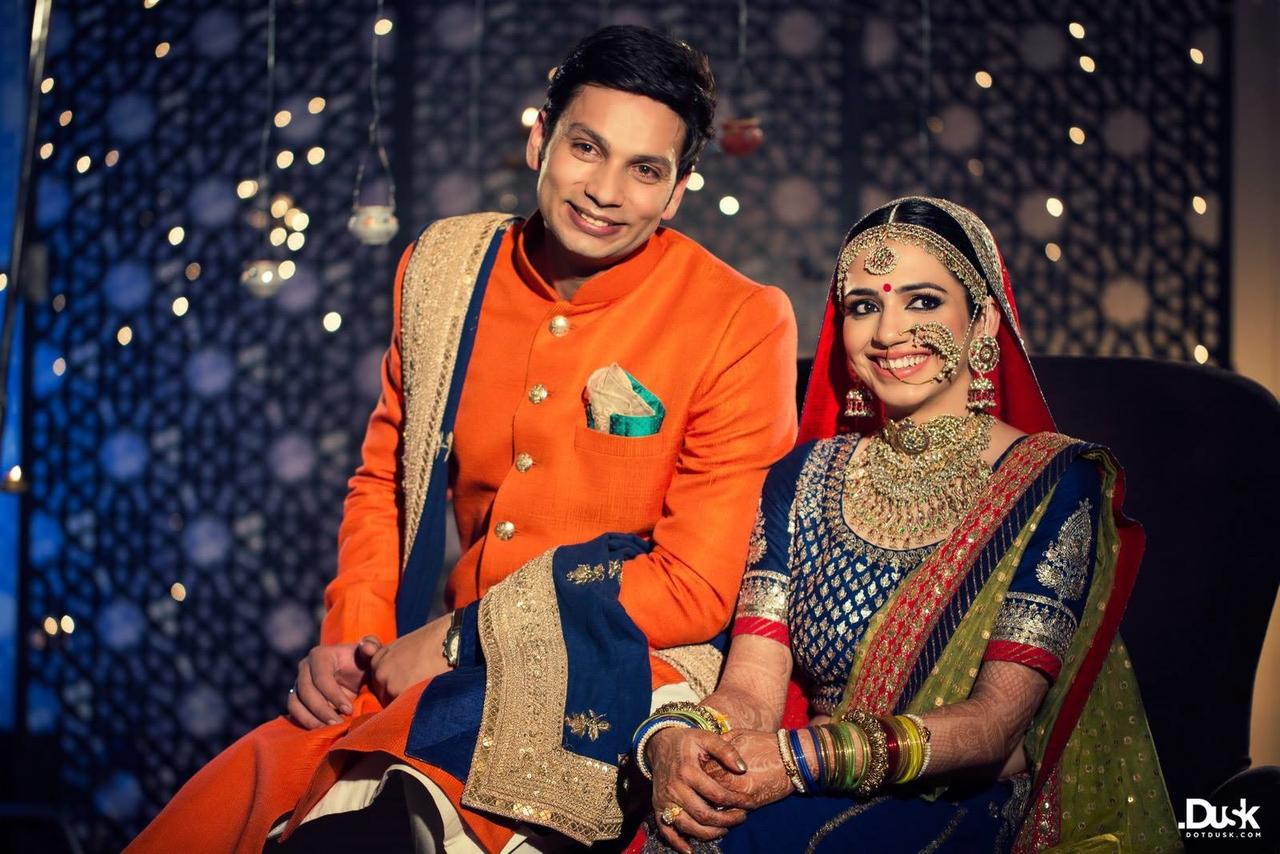 Look at this vivacious Sabyasachi bride smiling so wide in her alluring royal blue embroidered lehenga choli with dual toned dupatta. Reflecting the hues of her bridal attire, she stacked the new bangles in a similar order to create a fun fusion of colour blocking and how! We are gaping in awe with her ethereal charm and surreal vibe that she emanates so effortlessly, the colour block new bangles in blue, lime, red and gold with pearly whites create a stunning fervour of breath-taking sequence.
You can totally rock this look at your destination wedding and be the kitschy conversation-starter.
6. Earthy Pastels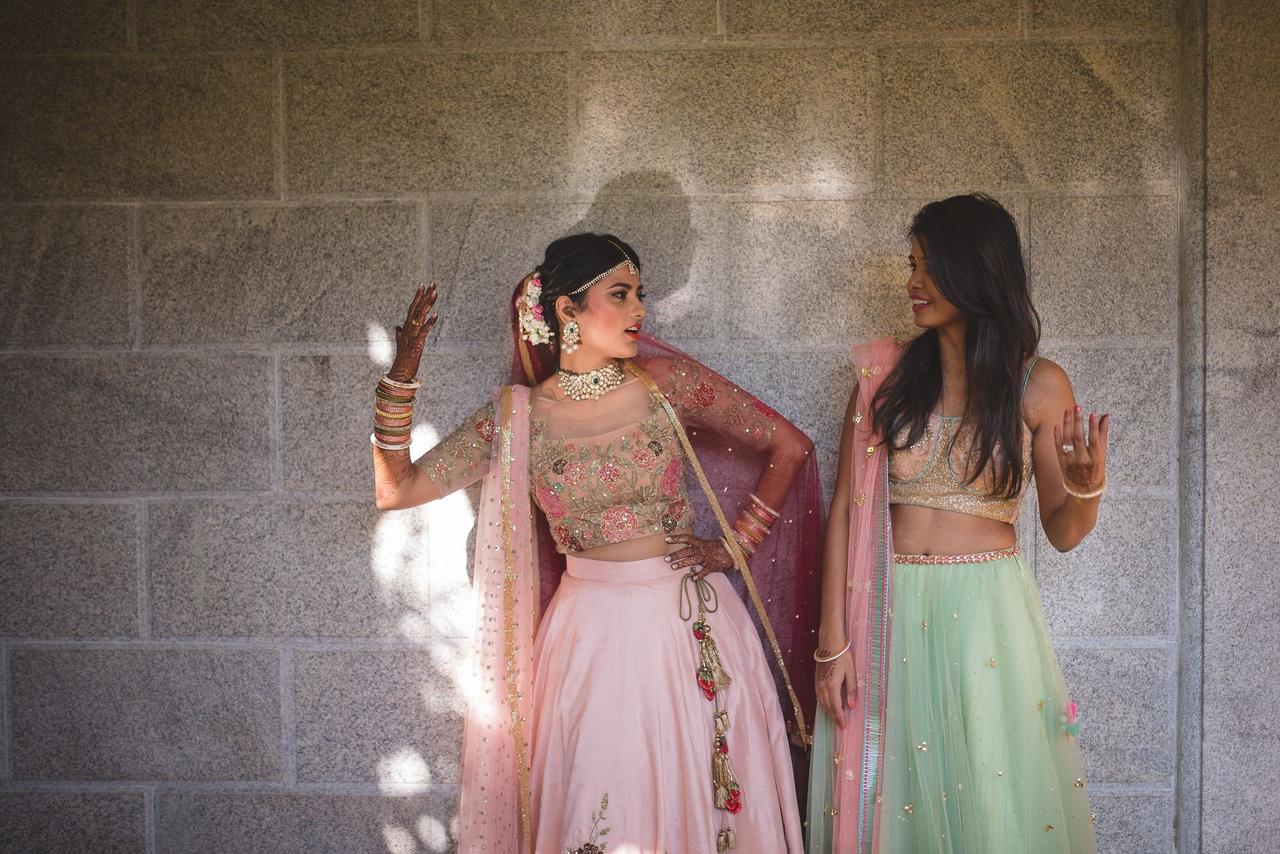 Given the fact that modern-day brides are connoisseurs of pastel-esque trends, ambassadors of lightweight fabrics and svelte hues to embrace their flawless selves. Just how they love to stack up earthy pastel-hued new bangles, this newest trend is quite a smooth charmer for women when it comes to deciding which bangles to wear for the event, you know what to stack now! Simply, ditch the colour-coordinated affair and let go of your inhibitions, uplift your look with all things edgy, bold and eccentric.
Having researched about the bridal jewellery trends, one thing is clear that the new-age brides are independent, non-conformist and extremely experimental reflecting in their choices. New bangles designs and trends have truly bombarded the bridal market with such eccentric and edgy designs that would give your traditional mother-in-law a panic attack but hey, don't care.
Tell us which new bangles design you loved the most in the comments below.