Trending Net Dupatta Designs for All the Gorgeous Brides-to-be
Nothing adds glamour to an Indian outfit like a net dupatta. If you're in love with this sheer fabric too, here are some styles that'll help you choose your best, for the big day.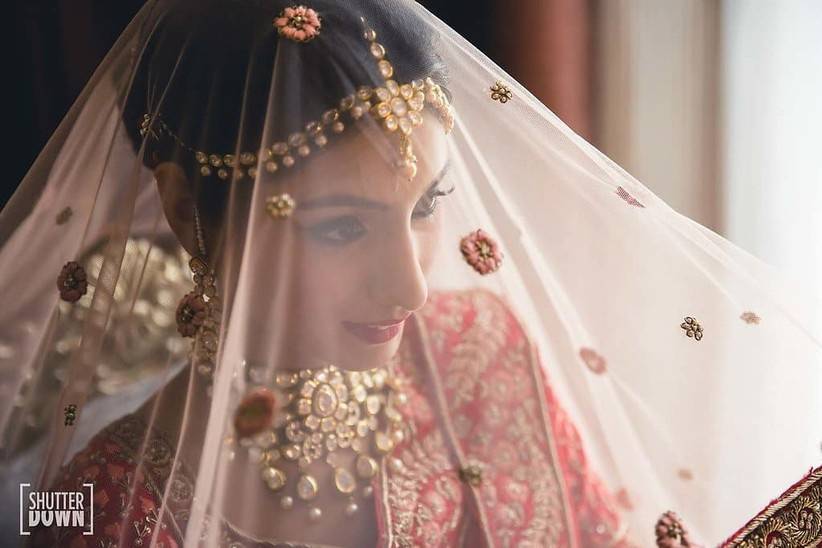 There are over a gazillion designs in net dupatta especially the kinds brides would love to pair with their wedding outfits. So how should they make a choice as to how they want their wedding dupatta to look? From its colour to the design it has, the choices are infinite and therefore the decision is tough.
However, we can make this a lot easier for you by shortlisting some of the latest but evergreen net dupatta designs that you must take inspiration from. While you can go for a dupatta as heavy or as light as you like, it is important to choose something that compliments the colours of your outfit and enhances its style.
So look closely, as one of these 10 net dupattas could be just what you've been looking for.
Powder Pink Dupatta with Delicately Embroidered Flowers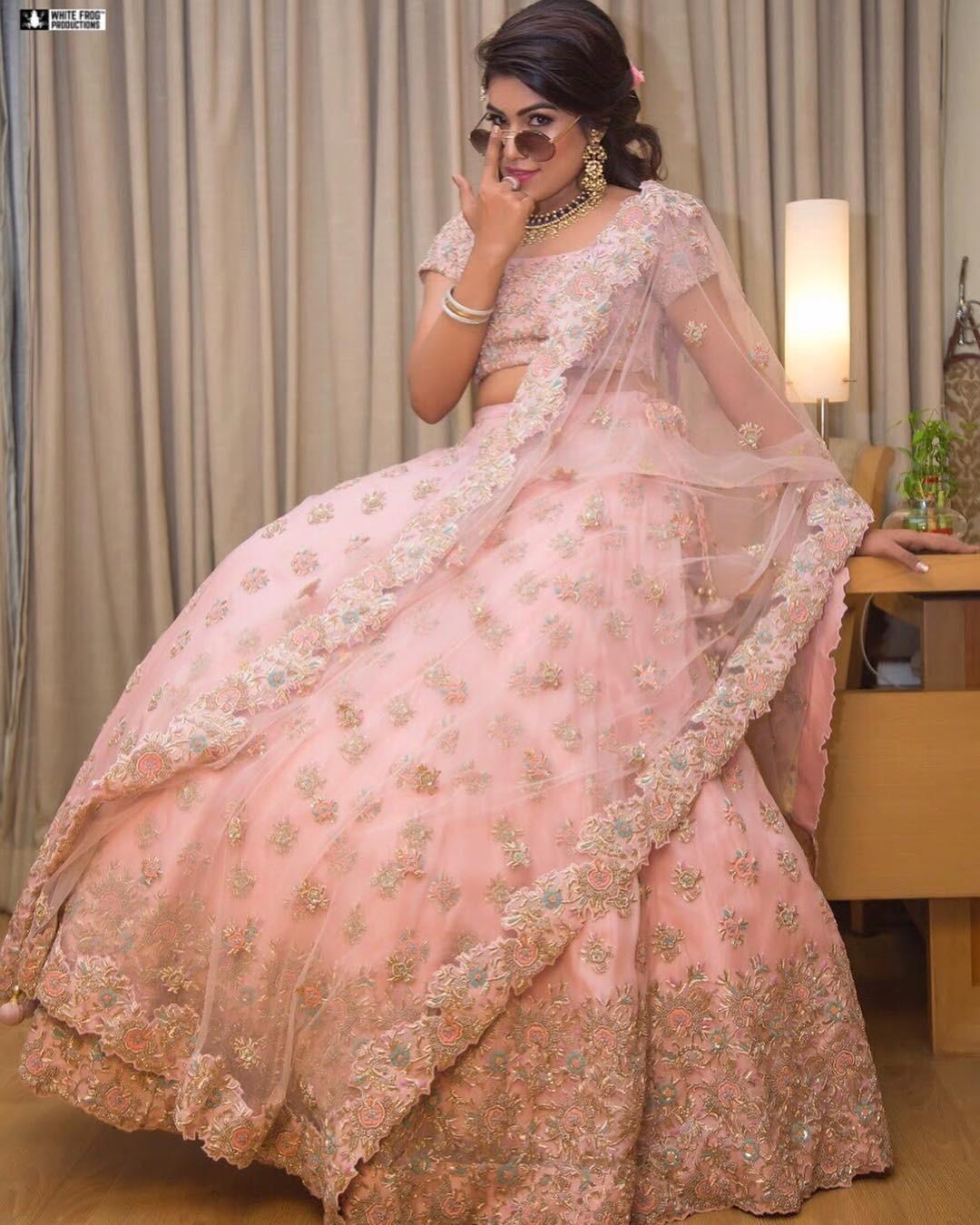 On top of our list is this beautiful dupatta that has colourful blue and pink flowers embroidered all over along with Zardosi detailing. However, what gets this dupatta the attention it deserves is the heavy Zardosi border that uses the same blue and pink threads to highlight the outfit. This narrow sized dupatta is perfect for brides that do not wish to drape it around the lehenga and want to just pin it over their shoulder to show it off completely.
Tricoloured Veil with Embellished Stripes & a Heavy Border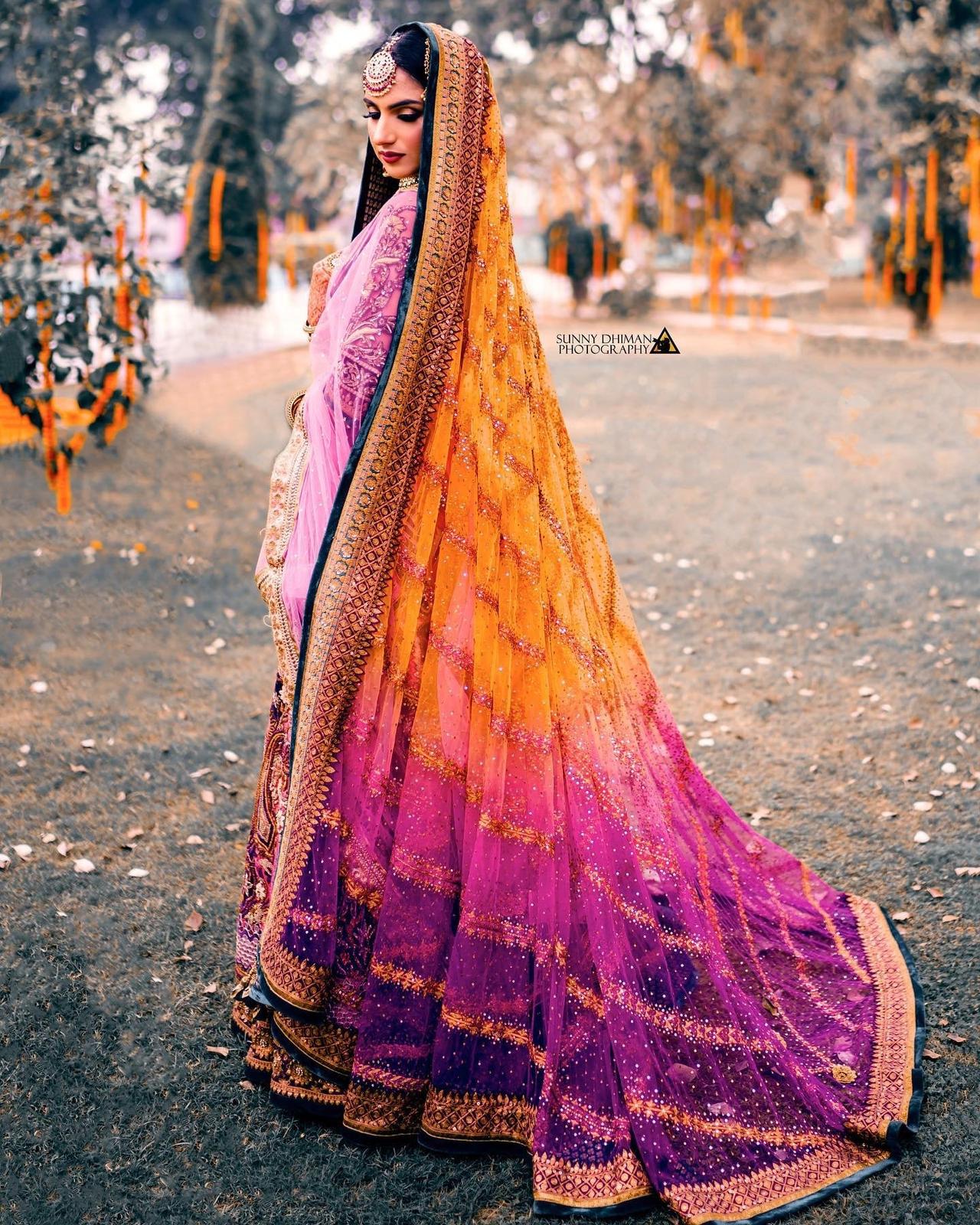 If you love adding drama to your outfits, this tricoloured net dupatta veil is for you. The golden stripe detailing along with the heavy borders only add to this gorgeous Indian veil for brides. While this one is heavily embellished, it is the colours of the dupatta that don't let you take your eyes off it.
Golden Dupatta with Mirror Work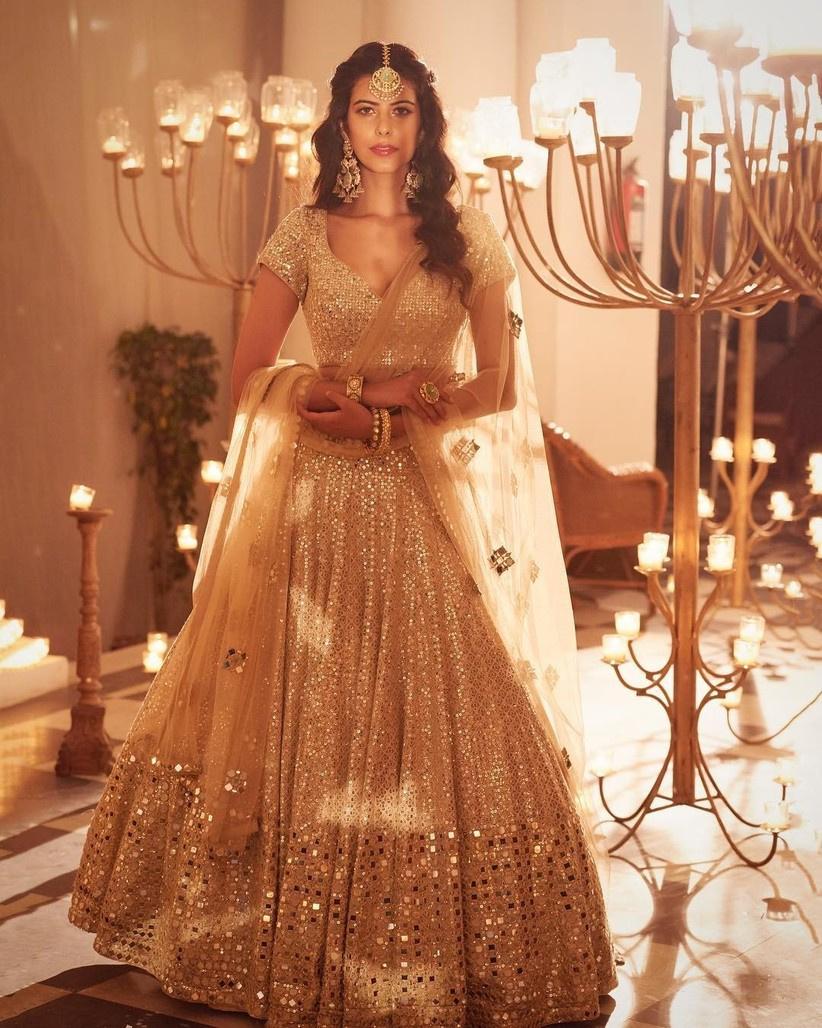 Image Courtesy: Abhinav Mishra
While mirror work on bridal lehengas is extremely common, there is nothing quite like a dupatta with mirror work. If you're a fan of mirrors on your outfit, this golden dupatta is the perfect choice for your mirror work lehenga or even an embroidered Kacchi work lehenga.
Blush Pink Dupatta with Fringes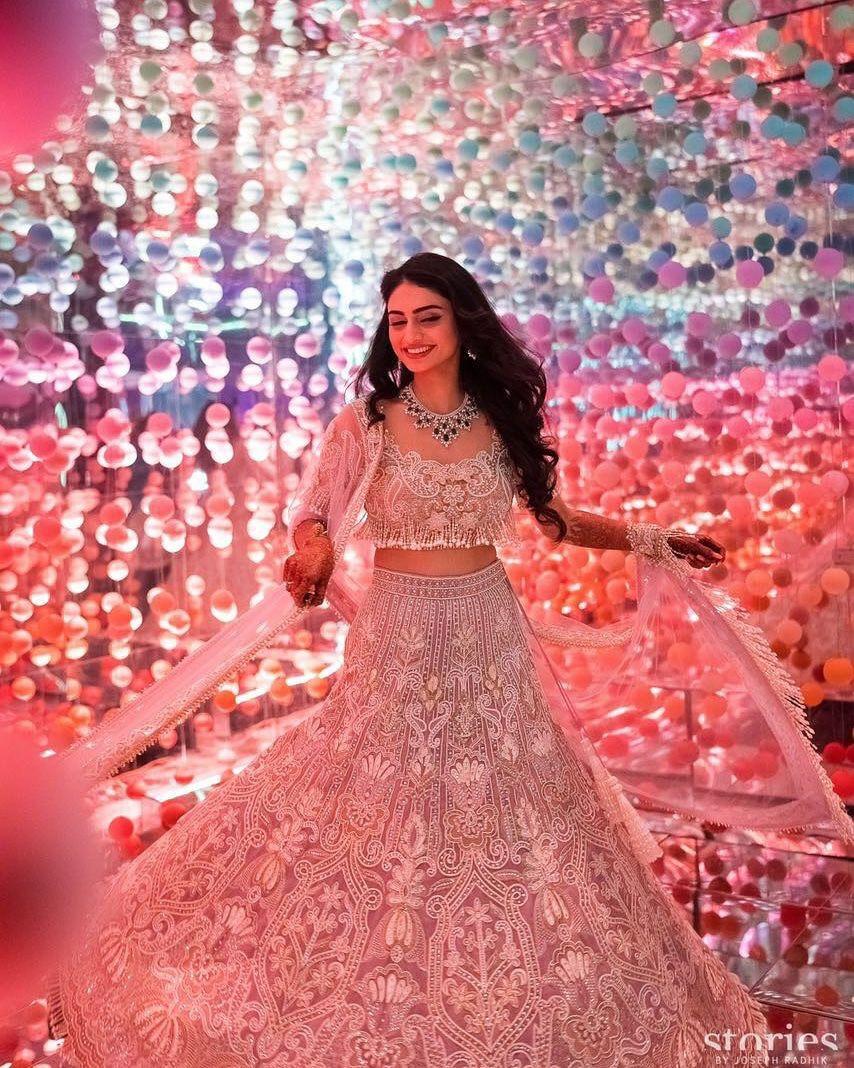 Image Courtesy: Stories by Joseph Radhik
This one is for brides that love indo-western touches in their outfit. While fringes might not sound like the perfect addition to a dupatta, you have to see this one to know what a classy addition this is to our list. Brides can pair this with a heavily embroidered net lehenga as the plain and simple net with fringes will really balance the whole look for them.
Baby Pink Dupatta with Sequins & Zardosi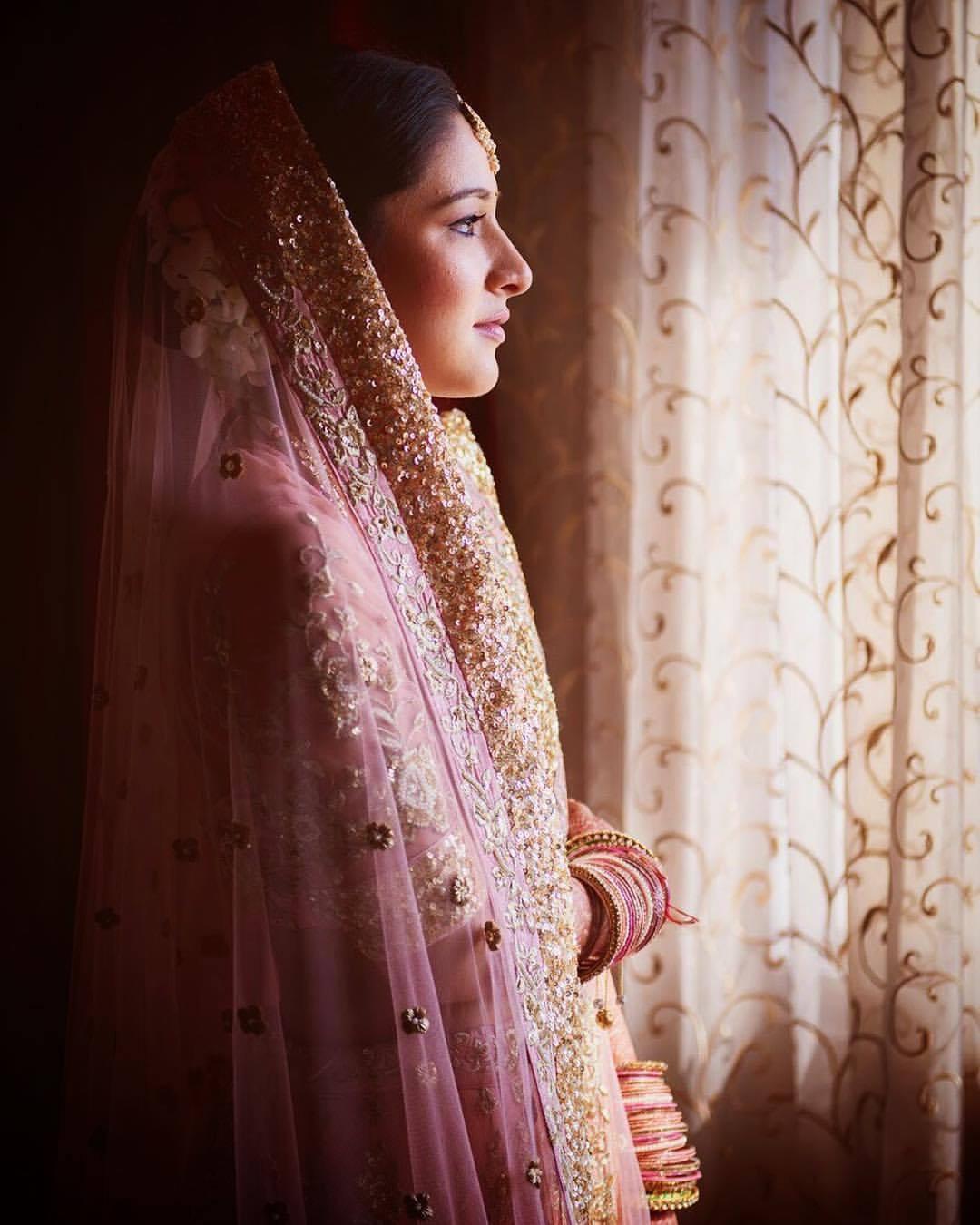 While sequins and Zarodosi do not usually go together, here's an exception of this beautiful net dupatta that's going to impress all the brides that want dainty Zardosi flower motifs on their dupatta but also want a sequins border. The delicate Zardosi border along with a thick sequins border is sure to make any bridal outfit look alive.
Dotted Pink Dupatta with Golden Zari Border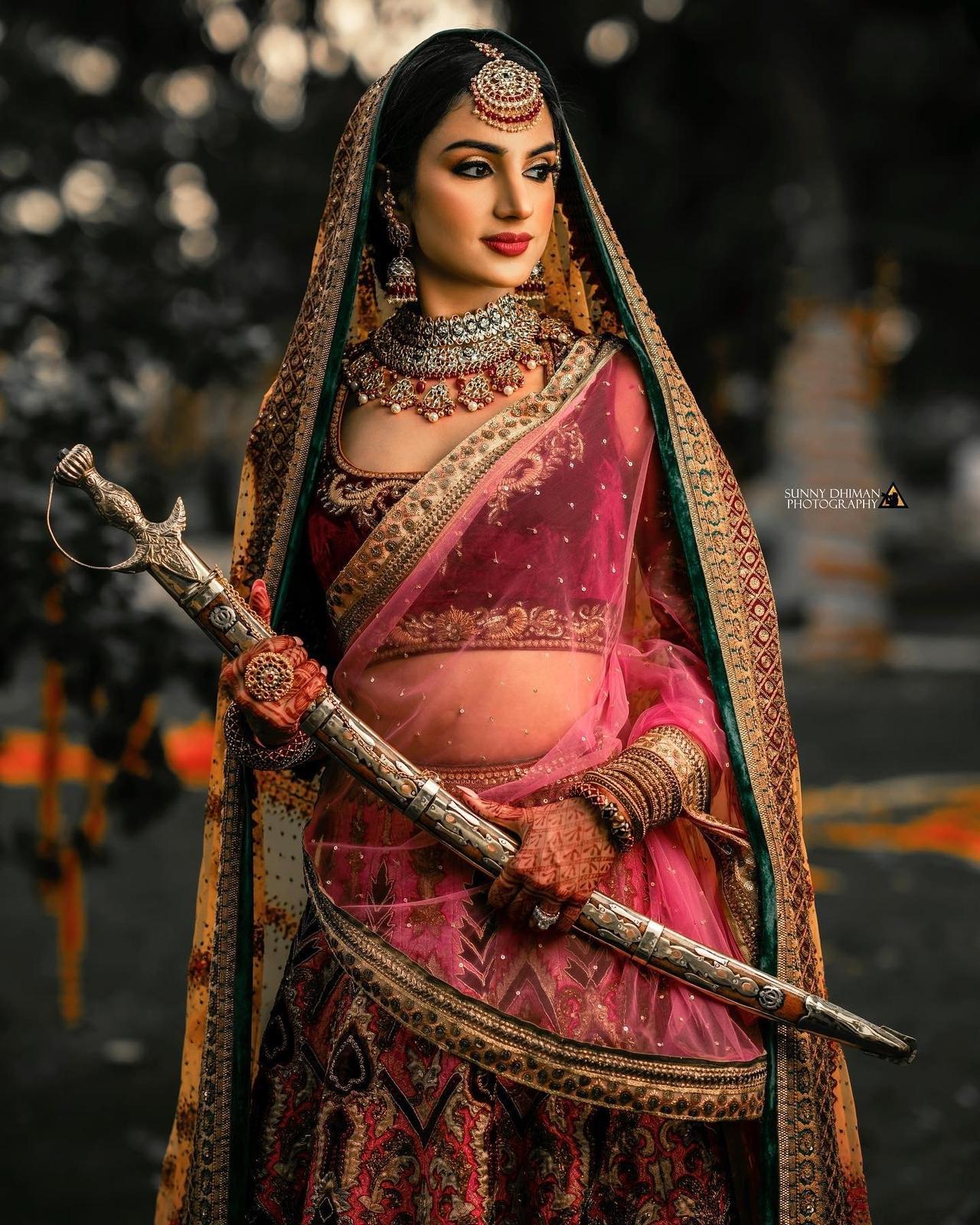 This one caught our attention for the unusual combination of the colour of the dupatta and its border. While the bright pink dupatta has dainty golden dots all over, the peach border is what brings an unusual charm to the outfit. Brides that wish to keep it simple yet eye-catching must go for this one.
Red Dupatta with Floral Sequin Work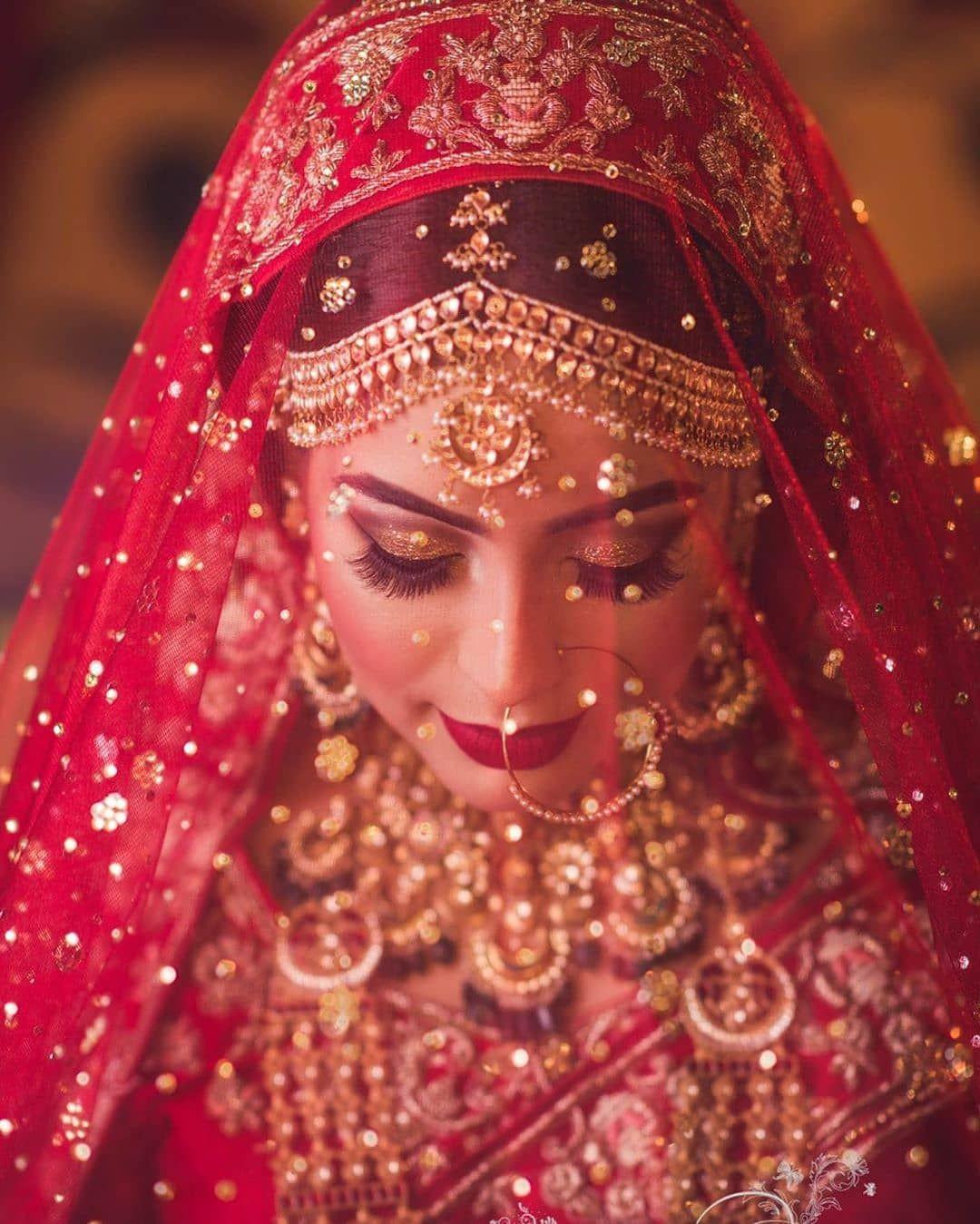 Image Courtesy: Knotty Tales
Here's something for brides that love the idea of a red and golden bridal outfit. This red net dupatta with dainty flowers using sequins is a classic yet one of a kind choice that is sure to make a statement on your big day. After all, the colours red and golden in a bridal outfit can never go wrong.
Bright Yellow Ruffled Dupatta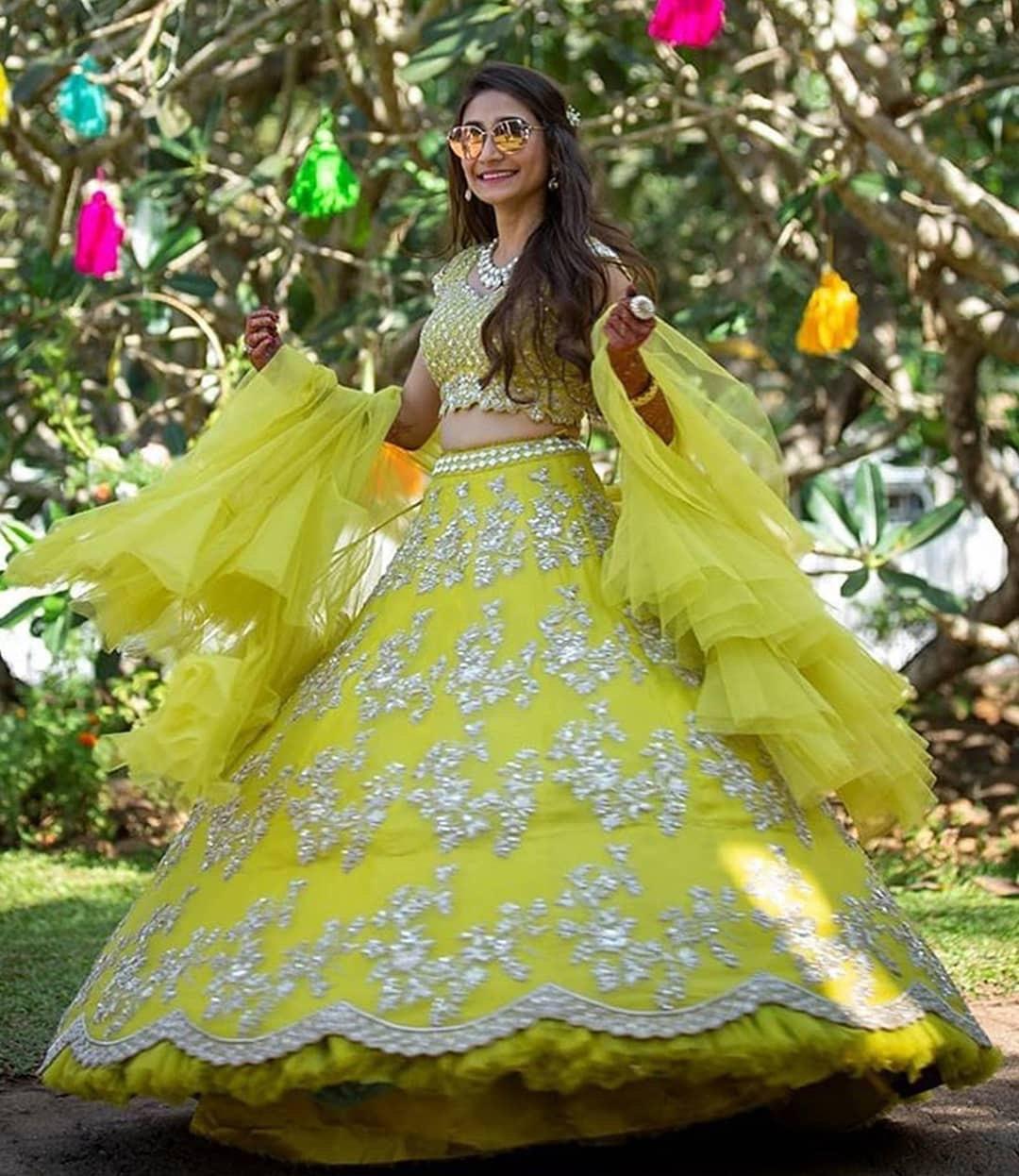 Now here's a stunning net dupatta that cannot go wrong with any heavy bridal lehenga. However, this one is for brides that wish to go for a less traditional and easy to pull off the look. The ruffles on the dupatta add a lot of drama to your look and make for a perfect choice for a heavily embellished lehenga.
Golden Dupatta with Beautiful Cutwork Borders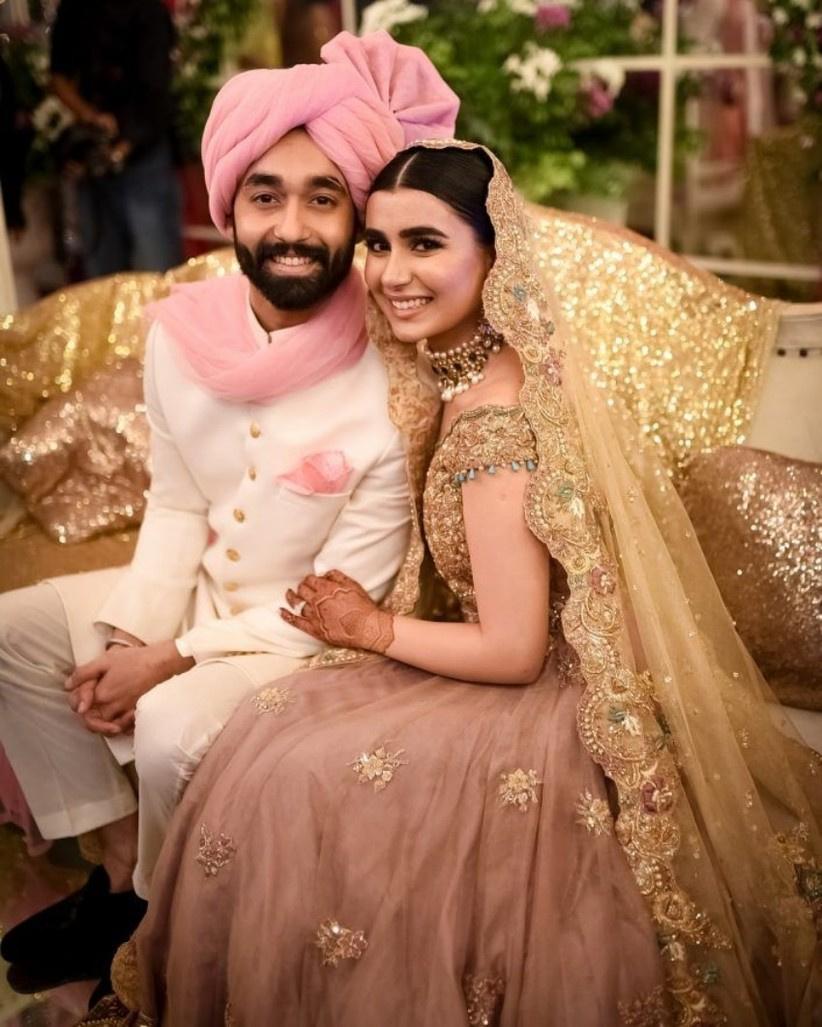 Image Courtesy: Fatima Tariq
This one is for the brides that love cutwork and do not know how to add it to their outfit. Cutwork borders with hints of colours on a dainty dupatta do not just look delicate and pretty but also make for a one of a kind choice that is sure to raise eyebrows on your big day.
Ivory Dupatta with Shades of Blush and Pink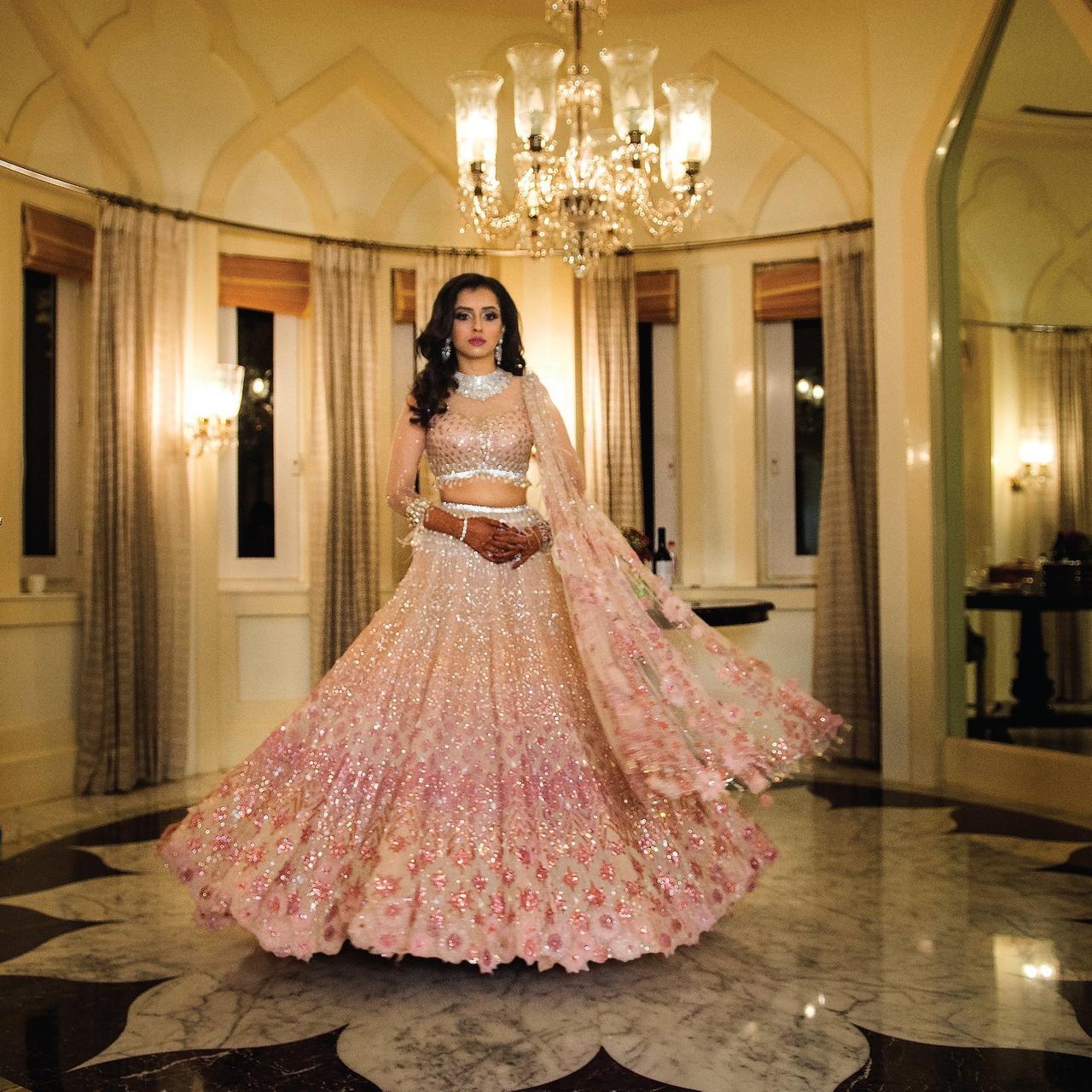 Last but not the least on our list is this beautiful panelled net drape that has sheer applique flowers with hints of blush and pink. This one is for the brides that wish to keep their outfit less traditional and more glamorous by opting for a tulle lehenga that has the sparkle of Swarovski crystals.
While each of these dupattas has a style of their own, the decision to choose one can get tough sometimes. So close your eyes and imagine how you wish to look on your big day, and then open them to pick the perfect net dupatta from this list and complete your look beautifully.
Tell us in comments which style, colour, and design of net dupatta really stole your heart, and get in touch with our designers to get yourself the right one.