A Must See Guide of Dapper Men's Indian Outfits for Weddings Before You Choose the Right One
When it comes to mens Indian outfits for weddings, there is so much to consider. We share the essential details that will help to make your overall look stand out.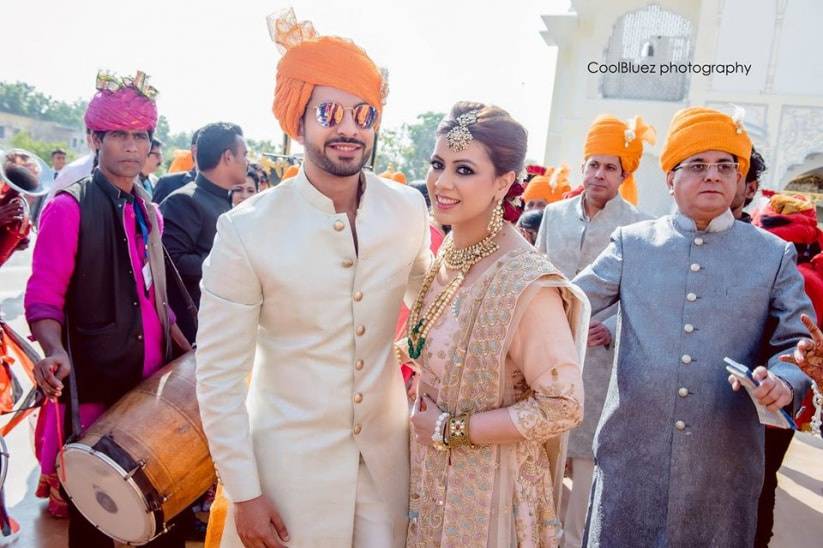 For men in India, buying a wedding day attire sounds like a simple task, a coat, a trouser, and a shirt. But in reality, there is a lot to consider when it comes to shopping for mens Indian outfits for weddings. Other than the style, of course, there are many important details that help to make your look stand out. We share our top tips with you.
Details to Consider for Mens Indian Outfits for Weddings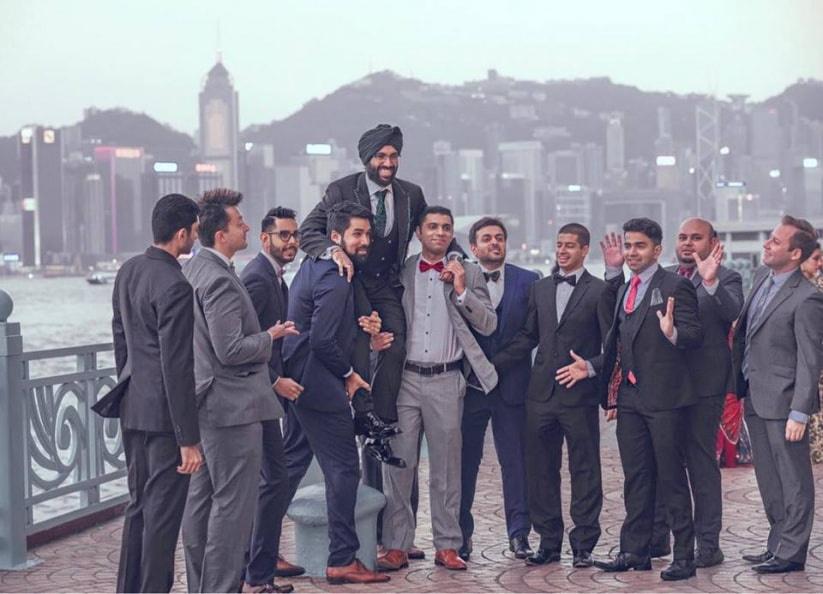 The Fabric
When choosing an outfit for a wedding be it a suit or a wedding sherwani design, don't just focus on the style and the colour of the suit. Also, think about its fabric and texture as it has a large influence on the overall appearance as well as the comfort that you will need for such grand occasions that take almost the whole day sometimes. No matter how well tailored, without the right fabric, it's hard to get an outfit that will sit well and highlight your sharp features. So to achieve the desired style and elegance carefully choose the material. And of course, make sure that it is weather appropriate, you don't want to be caught looking uncomfortable or fidgety on your D-day.
The Cut and the Fit
One of the most important tips we can give you regarding your outfit for the wedding is spending money on tailoring. The reality is cheaper attire that's flawlessly cut can look great, whereas the same is not true for an expensive, ill-fitting outfit. Also, it's important to wear an outfit that complements the shape of your body. Readymade suit means no harm, but getting it tailor-fitted for you is a must, especially for a day where you are the centre of all the stares, the "handsome" in the groom is always a good deal and you need to nail it with the right wedding suit.
Following are three main types of fit in mens Indian wedding outfits for weddings:
Regular Fit - For those who have a larger build than average should go for a regular fit outfit which is comfortable with a little room for extra movement.
Slim Fit - As the name suggests, slim fit is perfect for those with a slimmer physique.
Tailored Fit - A midway option which allows a little more movement than the regular fit.
Accessories to Enhance the Look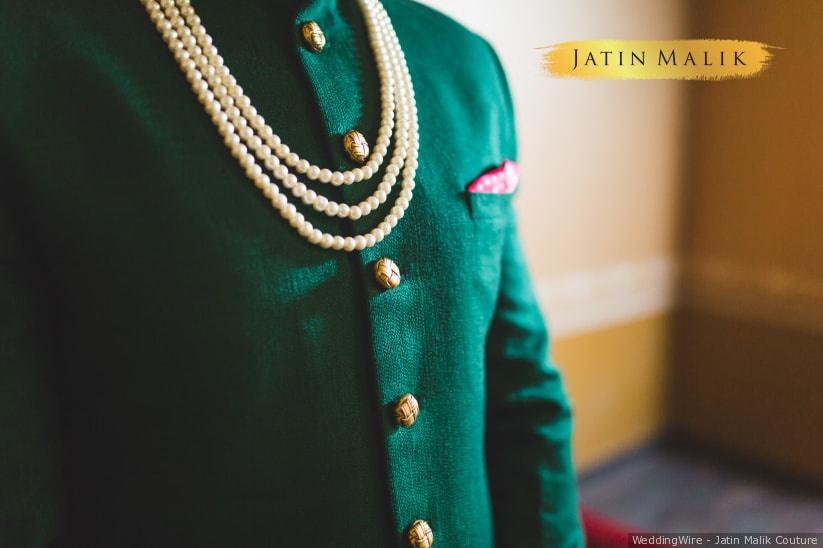 Accessories are just as important as the outfit when it comes to the overall look for the wedding. So take time to find the right add-ons and ensure they match your outfit and add the right amount of bling to look regal on your wedding day. The layered necklace with off-white beaded detailing in pearls or synthetic stones is adding the right edge and contrast to the turquoise traditional look, as you can see. We share some of these top choices with you.
Appropriate headgear
During weddings, men are usually required to wear a headgear such as a turban or a Safa that is a part of the cultural representation and also a way to accessorise the mens Indian outfits for weddings. Whether you choose to wear a traditional outfit or western attire, it's important to choose not only the right size but also the most appropriate colour that will enhance your ensemble to get the perfect look.
Kalgi
If you are the groom or someone very close to the groom, you can enhance the beauty of the turban with a Kalgi. This feathered or semi-precious ornament looks very similar to a brooch but is worn on the turban, which is an essential part of the mens Indian outfits for weddings.
Pocket square
A fashion statement in itself, a pocket square can accentuate the beauty of mens Indian outfits for weddings in many ways. You can either opt for a colour that blends with your attire or for a contrasting shade that pops up. A clean and nicely folded piece can take your overall look a step ahead.
Cuff-links
A pair of right cuff-links can help you add a touch of sophistication. Not just the suit, it can help enhance the grandeur of the sherwani as well. Think metal cuff-links or something is classy shades. They come in simple metal designs to intricately carved designs that speak tons about your fashion statements.
Footwear
Footwear is of great ritualistic importance, because what else will the sisters-in-law steal if not a pair of your classy shoes. When it comes to accessories to match the mens Indian outfits for weddings, footwear is undoubtedly one of the most important things to consider. Depending on your outfit, whether you choose to wear a pair of classy shoes or a Jutti or a mojari, the level of comfort plays a major role here.
Watch
Another chic accessory you cannot go wrong with is a stylish watch that complements the attire you choose from the spectacular range of mens Indian outfits for weddings from the stores. The right style and design that wraps around the wrist can enhance your look and make you stand out.
Consider Comfort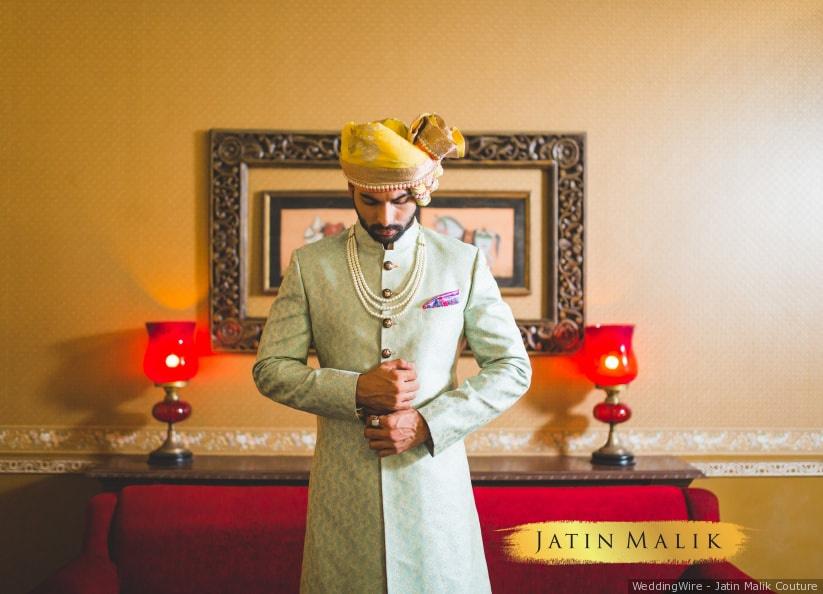 We couldn't agree more that comfort is the most important aspect to consider when picking an outfit from the array of mens Indian outfits for weddings and accessories for the D-day. No matter how good you may look, there is no fun in wearing a shirt which is painfully tight on the neck or a pair of shoes that end up giving you blisters. You will be meeting a lot of people you have invited to bless you in the celebrations and you will be a part of many ceremonies and rituals, comfort is a must in picking the outfit or you will regret looking handsome while trying to get some air.
Though it can often feel that women take the most of the limelight during wedding festivities, the reality is that men deserve just as much attention especially when all the eyes are on the mandap and you stand there waiting for your bride to walk down the aisle. The pattern and designing of the mens Indian outfits for weddings are impressive and unique. And by putting in the effort in the details, you can be the best-dressed man on the big day with a well-designed wedding suit and make it worth the stares that follow you and some more "wows."
What according to you makes mens Indian outfits for weddings stand out? Have we missed on any accessory that you would like to add? Did you find your personal favourite yet? Let us know through comments.