Beautiful Marriage Life Quotes for First Wedding Anniversary
Bare your heart out with these romantic marriage life quotes to celebrate your first wedding anniversary. Take cues and mix them up with your own feelings.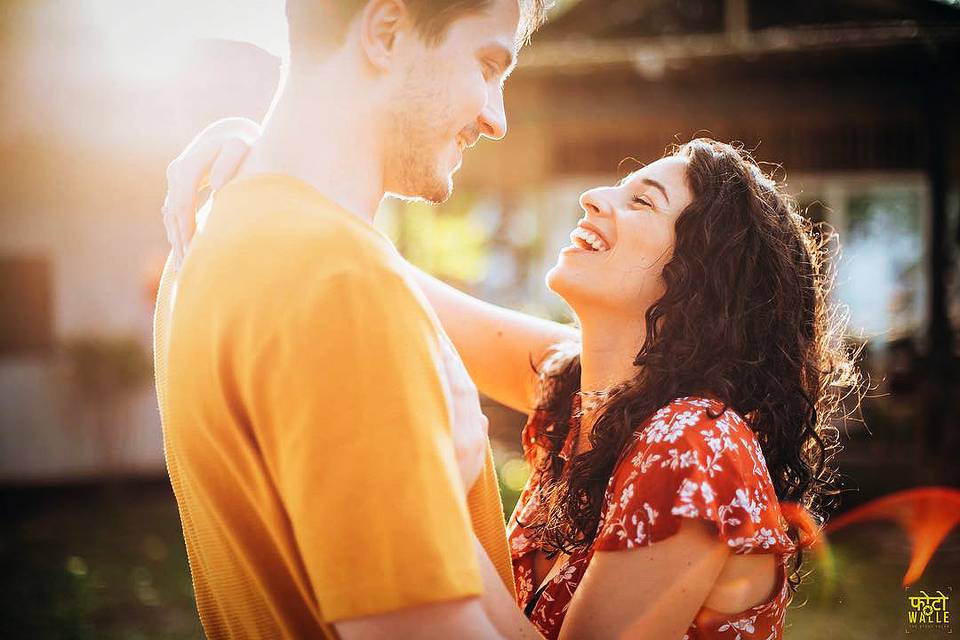 A whole year has passed by since you began your beautiful marital journey together. And before the honeymoon period was over, it's your first anniversary already! If that's how you feel, that time just flew away...you've had an amazing journey! Now you want to share your feelings and experience of this whole year with your partner but can't really articulate in words, right?
Don't worry, we've got you covered! Poets, lyricists, writers, philosophers all over the world have expressed their feelings about marriage in their own creative ways. So why not take help from the pros? Take a look at some of the most romantic marriage life quotes and use them on your anniversary card!
A) Romantic Marriage Life Quotes - He Says to Her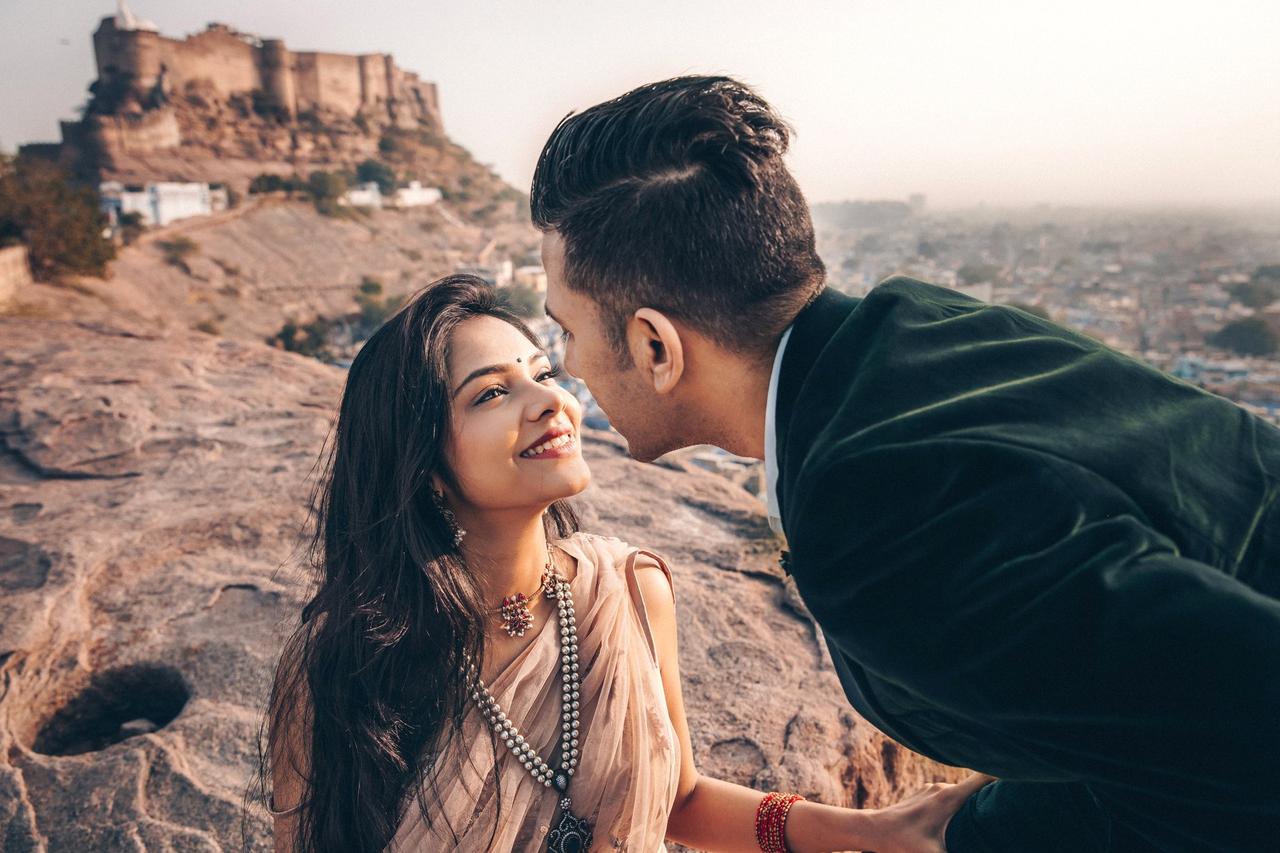 Image Courtesy: Shades Photography
Have you got the perfect anniversary gift for her? Great! Now here we have prepared a list of marriage life quotes spoken by famous people around the world. Use those wise words on your anniversary card and don't forget to add a few of your own sentiments too! These are the quotes that the husbands can use to woo their wives:
"Happy is the man who finds a true friend, and far happier is he who finds that true friend in his wife"- Franz Schubert. "And in that sense, I'm the happiest man on Earth"!
"A happy marriage is a long conversation which always seems too short"- Andre Maurois. "May our conversations never end"!
"Love is not a weakness. It is strong. Only the sacrament of marriage can contain it"- Boris Pasternak. "With you, I've become stronger than ever. Together, we've made our marriage stronger every day! Happy Anniversary darling"!
When I'm weak, you can be strong; when I'm strong, you can be weak. That's what I believe marriage is"- Gisele Bundchen.
"To find someone who will love you for no reason, and to shower that person with reasons, that is the ultimate happiness"- Robert Brault. "I've been just so lucky to find that love from you...Happy Anniversary"!
B) Heartfelt Marriage Life Quotes - He Says to Her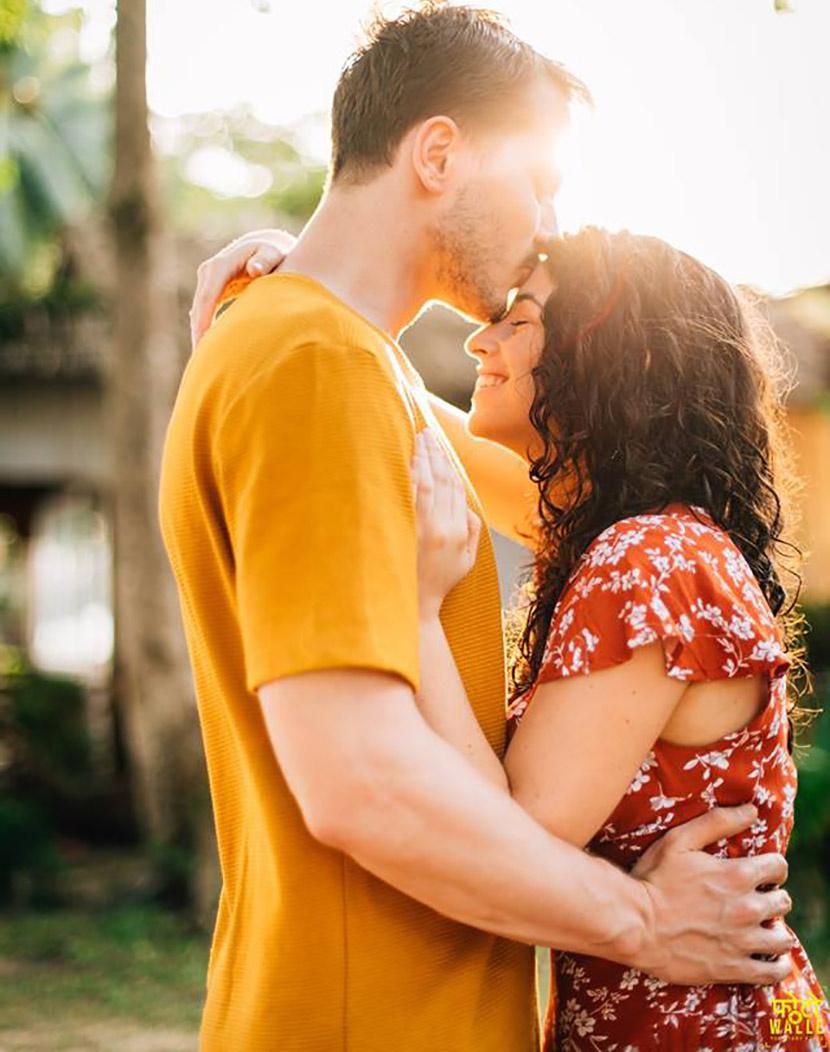 Because just saying "I love you isn't enough sometimes. Take ideas from these soul-stirring marriage life quotes and shower them on your wife:
"A good marriage is each for the other and two against the world"- Robert Brault. "It's me and you baby...and it always will be! Happy Anniversary"!
"There is no greater happiness for a man than approaching a door at the end of a day knowing someone on the other side of that door is waiting for the sound of his footsteps"- Ronald Reagan. "I am the luckiest man in the world because that person on the other side of the door, is you"!
"Friendship in marriage is the spark that lights an everlasting flame"- Fawn Weaver. "Thank you love for being my best friend! Happy Anniversary"!
"One of the most amazing gifts in life is to find someone who knows all your flaws, differences, and mistakes, yet still loves everything about you"- Unknown. "Thank you for loving me unconditionally Thank you for being you"!
"'Cause all of me loves all of you, loves your curves and all your edges, all your perfect imperfections. Give your all to me, I'll give my all to you. You're my end and my beginning, even when I lose I'm winning"-

John Legend.
Say them, write them, sing them or make a video...express your love with these marriage life quotes in your own style and giver her the surprise she can't even imagine!
C) Romantic Marriage Life Quotes- She Says to Him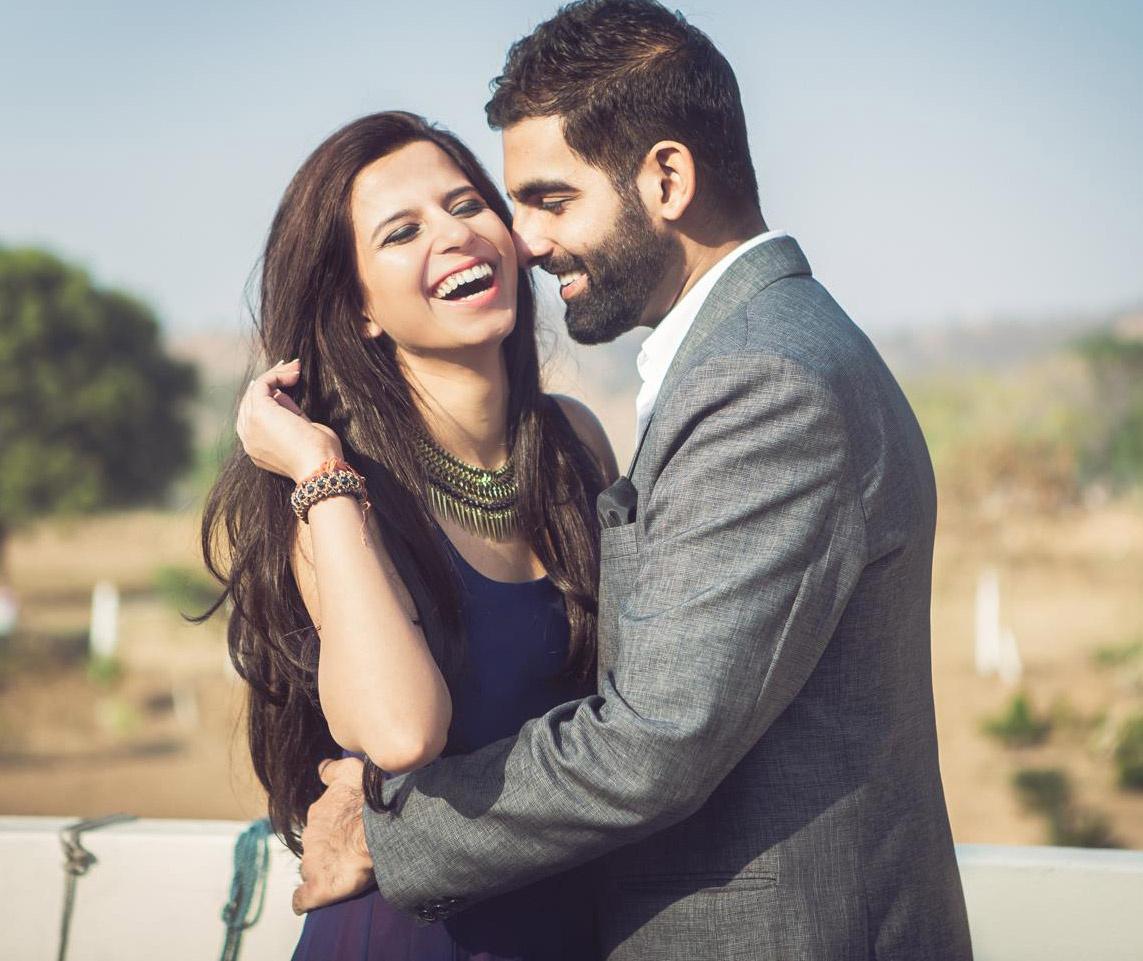 Image Courtesy: Shades Photography
You must have gotten something special for our husband on your first anniversary! Now all you need is a card or a letter that says all the right words! So take hints from these romantic marriage life quotes, give them a little personal touch and surprise him with a romantic gesture:
"In case you ever foolishly forget: I am never not thinking of you"-Virginia Woolf. "Because like so many other things, you may forget this too! Just stay the way you are...always! Happy Anniversary, love"!
"I saw that you were perfect, and so I loved you. Then I saw that you were not perfect and I loved you even more"- Angelita Lim. "I'm glad we met because only two imperfect persons like us could make a rocking marriage like ours"!
"It's so great to find that one special person you want to annoy for the rest of your life"- Rita Rudner. "I'm just happy I found you! Let's keep annoying each other for the rest of our lives...Happy Anniversary"!
"All that you are is all that I'll ever need." Ed Sheeran. "You made my life complete...and my search is over"!
"For it was not into my ear you whispered, but into my heart. It was not my lips you kissed, but my soul." Judy Garland. "No one or nothing ever touched my heart the way you do. Love always"!
D) Heartfelt Marriage Life Quotes - She Says to Him
Image Courtesy: Shades Photography
Some words simply come from the heart and touch all the right chords. Go for these touching marriage life quotes for your beloved on your first anniversary to see the magic:
"As we grow older together, as we continue to change with age, there is one thing that will never change...I will always keep falling in love with you"- "Always, forever and ever...Happy Anniversary"!
"Take my hand, take my whole life too, for I can't help falling in love with you"- Elvis Presley. "And you know that I won't stop falling in love with you"!
"Marriage makes you vulnerable and strong. It brings out the best and worst in you and then it changes you in ways you could have never expected. For the better"- Maggie Reyes. "Like I never expected I could become the person I am today. And I thank my stars for bringing you to my life and making me that person! Happy Anniversary"!
"You are the finest, loveliest, tenderest, and most beautiful person I have ever known and even that is an understatement"- F. Scott Fitzgerald. "Yes it took me a year to say this...but now it's true more than ever! Happy Anniversary"!
"Grow old with me, the best is yet to be." Robert Browning. "I want to see us all wrinkly and grey sipping morning coffee together...just like we do now! Happy Anniversary soulmate"!
Arrange a beautiful floral bouquet to team up with your marriage life quotes and it will be just perfect!
Celebrate your first anniversary by expressing your love, your experience as a married couple, things you value about each other...just say them and say them with all your heart! Your marriage life quotes should not only be taken from what famous people have said. You need to put your own feelings in them. Try making an anniversary video or sing a song or maybe write a simple letter! Woo each other as you did on your first date! Revive that magic by visiting your favourite restaurant. Spoil each other and that's the secret for a happy marriage!
What's your idea of a romantic first-anniversary date? Share your thoughts with us in the comment section below!